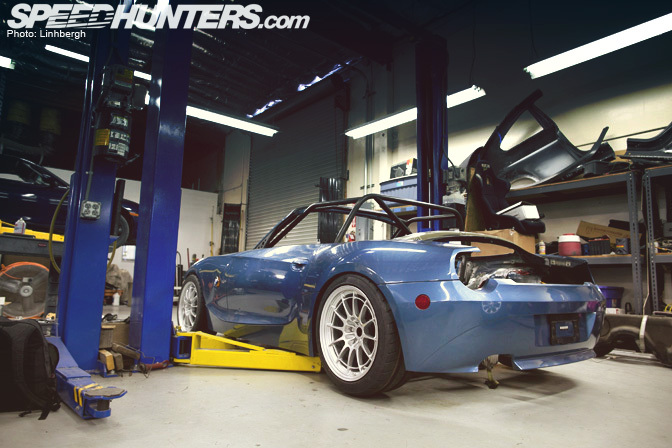 The other day, I made a stop by Mike Essa's shop, GSR Autosport, to check out his new Formula D race car, a BMW Z4. His 2010 FD contender, the 350R was not competitive as he expected so it will be seeing another life as a road racer. This short wheel base roadster should prove to be much more competitive than the much bigger and much heavier 3 Series.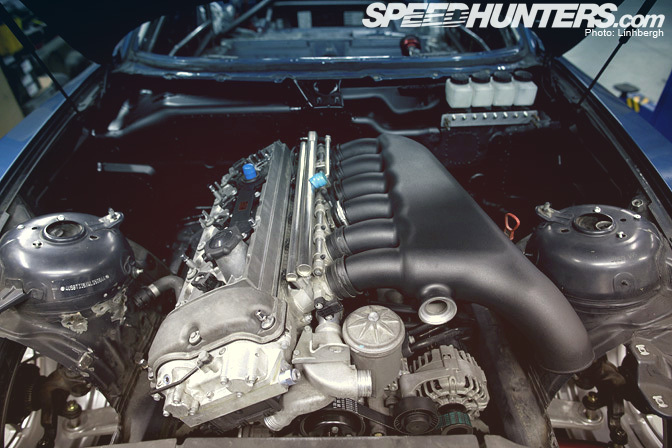 With everyone in the paddock seeming to go to the V8 direction, Mike is one of the few FD drivers with a new car that isn't running a V8. Instead, he's opting for a BMW M3 inline six, the S54, and also strapping on a Garret GTX turbo. 
I'm sure we will all miss the scream which the 350R's V10 made, but a turbo charged inline six should sound just as good –if not better!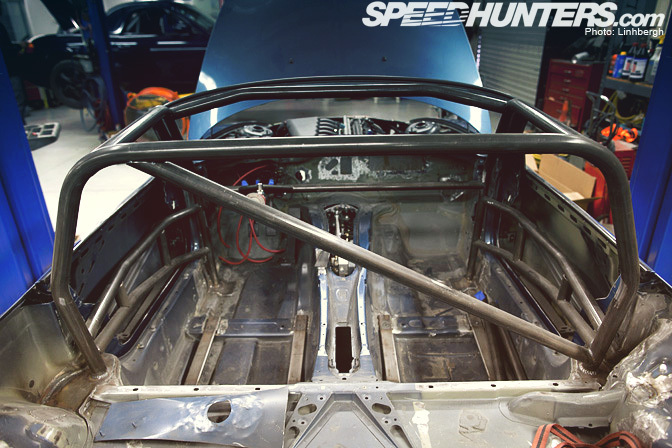 The interior has been completely stripped out, and the cage is finished.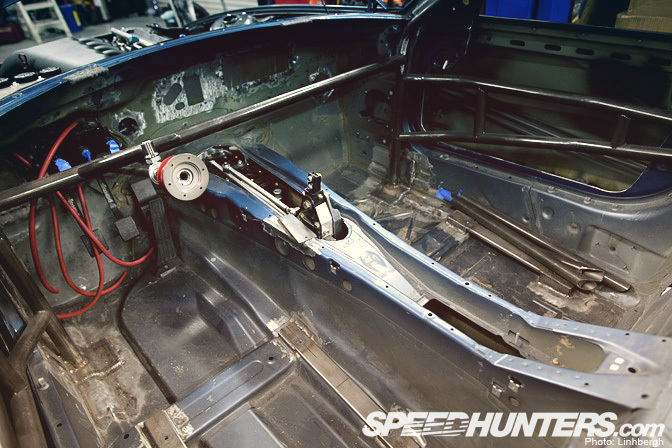 The Tex Racing 4 speed transmission has been fitted…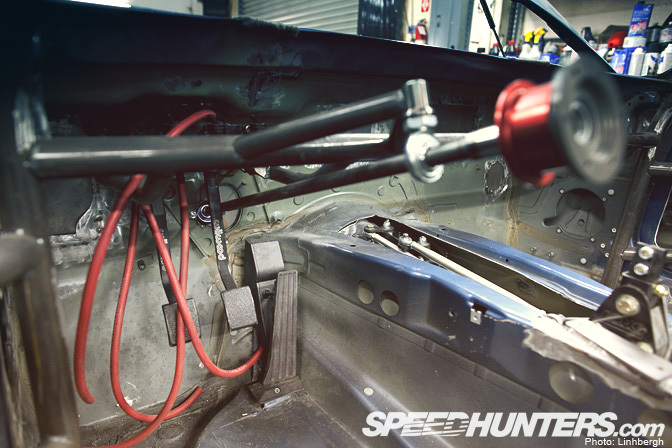 …and the Wilwood pedals has been installed.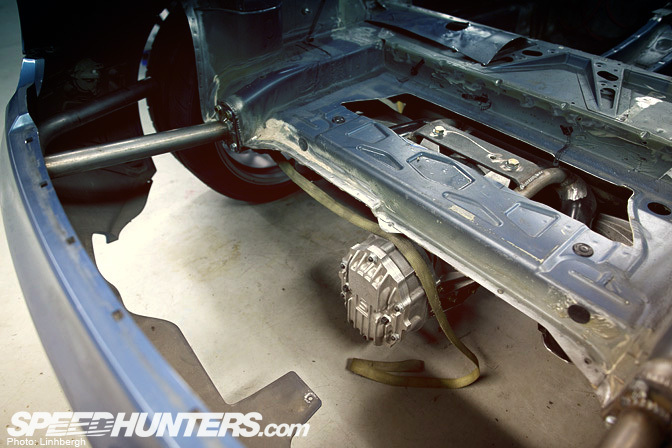 The quick change differential is now easily accessible with the removal of the trunk.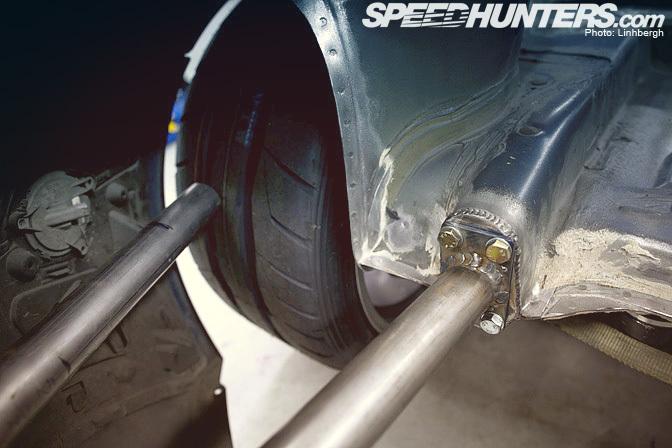 The rear end is currently being developed but it is once completely finished it should easily removable and quick to repair.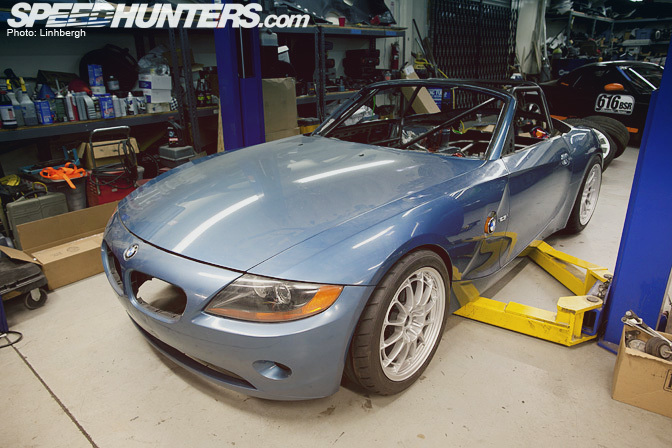 Mike is currently weighing out his exterior body kit options, but he also likes the Z4's stock body with its current good wheel fitment. This fitment has been brought to you by KW coil overs.
Final livery and wheel color is still to be decided as well. Finishing the car and testing it takes top priority.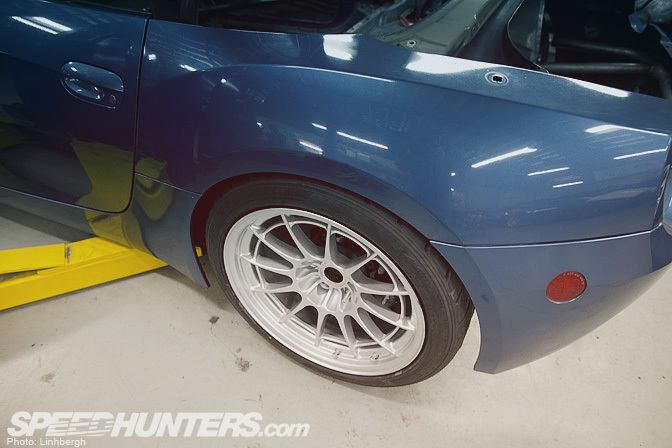 Mike has hooked up once again with the guys from Enkei and he will be running the NT03 wheel, continuing his partnership with Nitto Tires and will be running NT05s.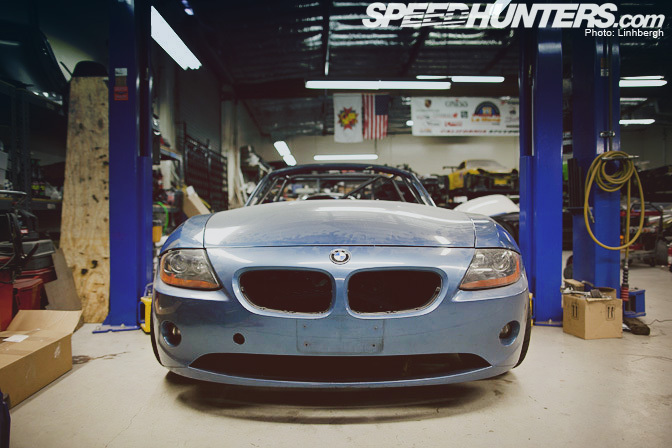 With two months until the start of the season, Mike's got quite a bit to do. Knowing Mike's sense of car styling, we're looking forward to the finished car.
The Z4 is scheduled to start testing early next month and we hope we can make it out to see how this Z4 performs with Mike behind the wheel.
-Linhbergh