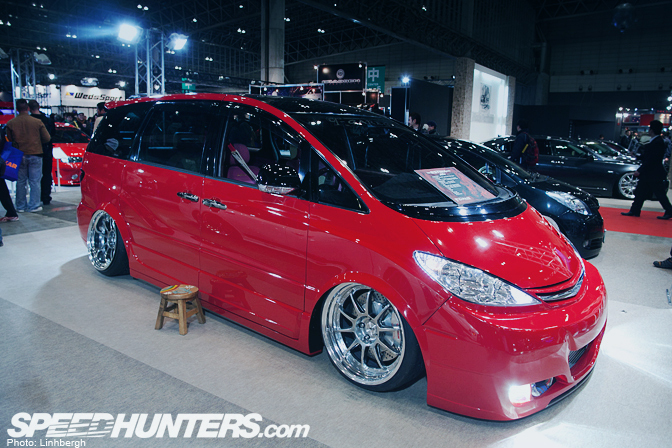 Next to the Supermade S15, D'Custom Freak Toyota Crown Majesta and Toyota Century front-ended Toyota Celsior that Dino and I favored at TAS, the T-Garege Toyota Estima was one of my personal favorites.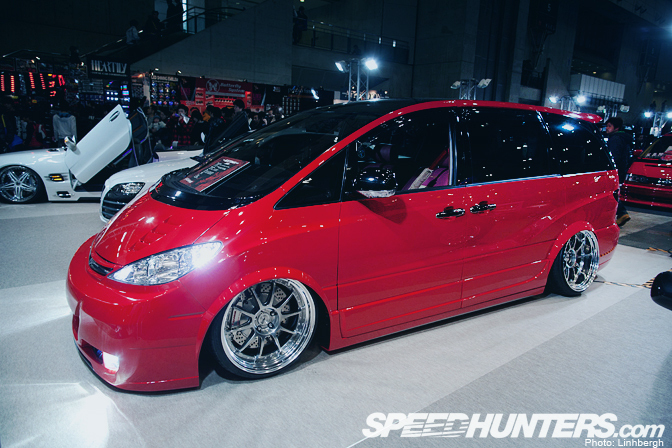 Because of the advent of the internet and just how easy it is to search up anything you desire, many of us have seen minivans done up in all sorts of ways. But T-Garege has somehow kept this RA6 Estima new and fresh.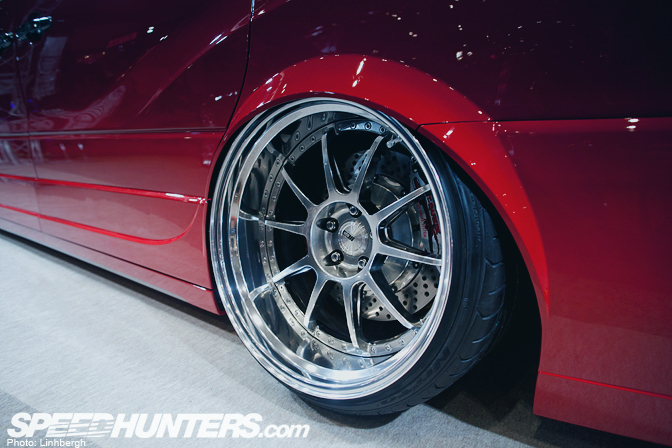 Most of the time, we'd see VIP'd minivans in giant chrome wheels rather than these sporty looking SSR Professor SP3s.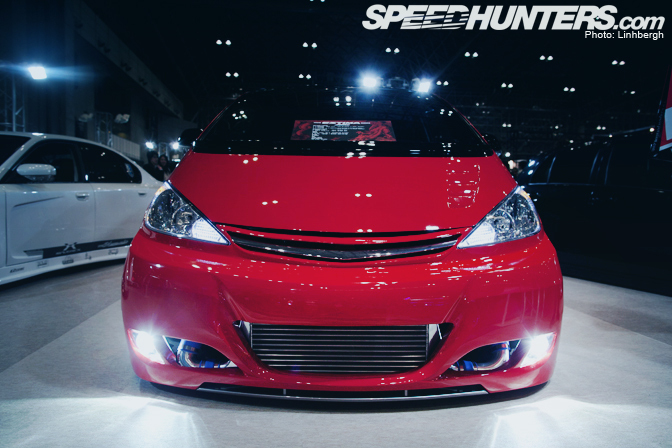 Looking at the Estima from the front and seeing the huge intercooler inside the bumper, you can spot its sporty origins. This is a minivan that will definitely go from your house to the grocery story in no time flat.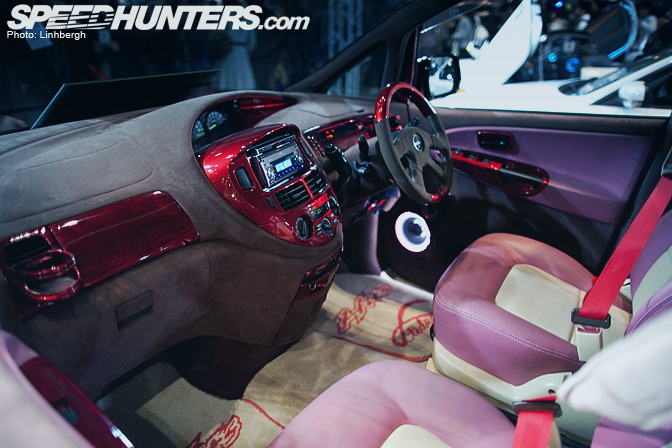 The interior matches the exterior with its red accents.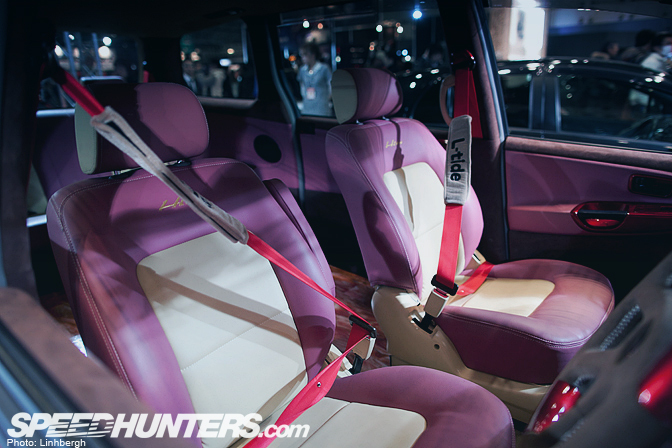 Though the pink reupholstered seats, interior trim and hot pink belts don't really quite go with anything….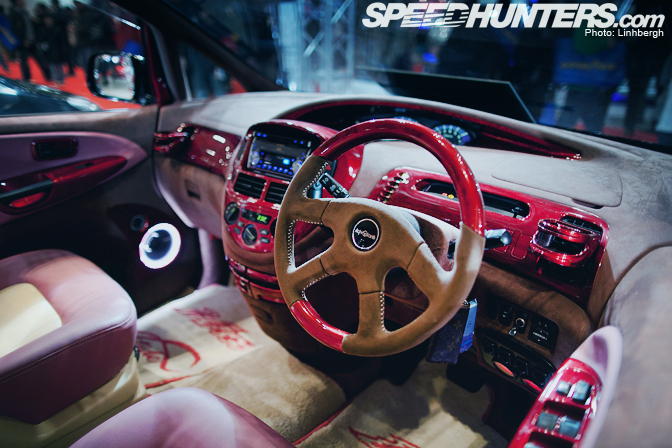 The suede treatment on the dashboard and steering wheel is a nice touch. Still, the interior isn't quite my style….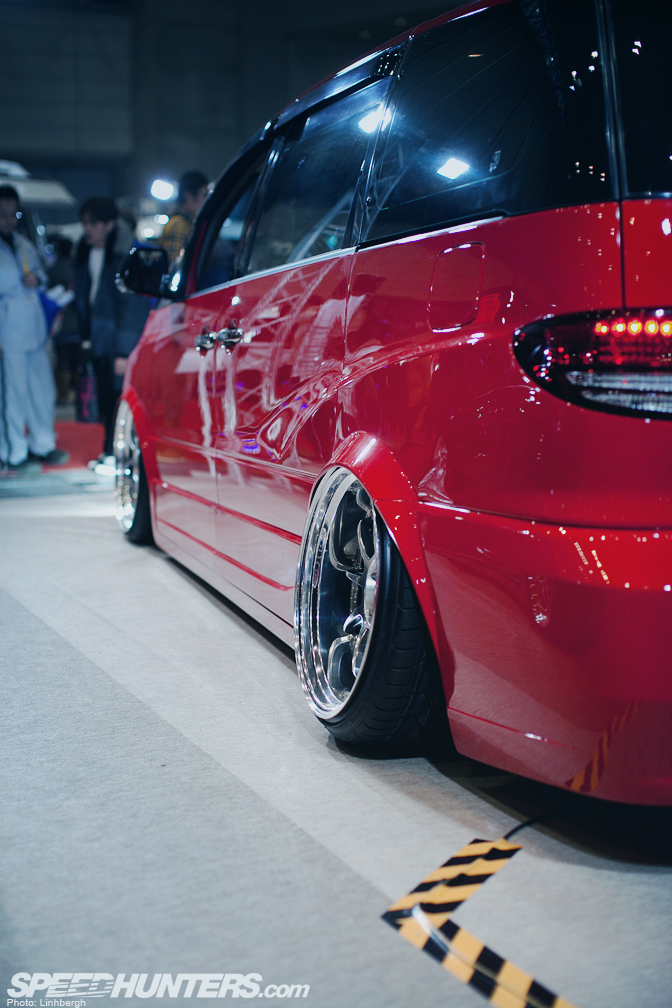 But the exterior styling speaks volumes. The rear fitment is rather something to behold.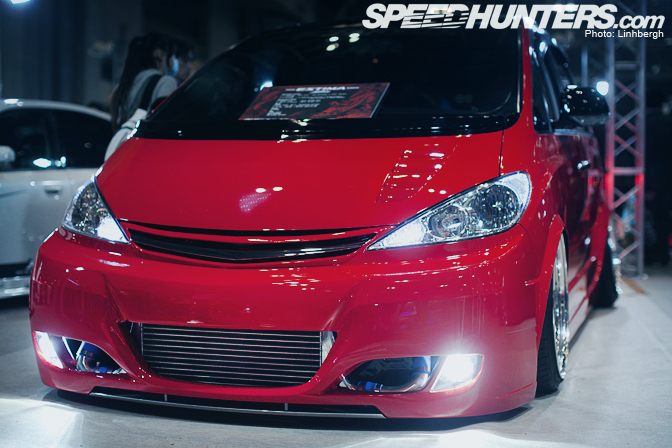 A turbo charged RA6 Estima. This is a minivan I definitely wouldn't mind running errands around town with.
If you drop off your kids at school in this van, would the other kids be jealous? I think so. 
-Linhbergh