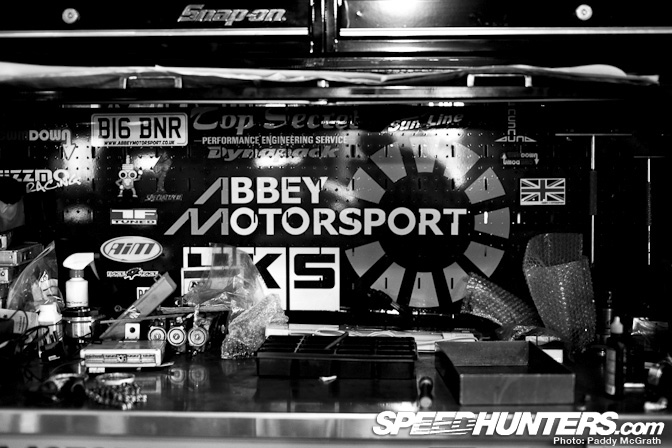 As Speedhunters we try to cram as much speedhunting into our trips as possible. For the Time Attack Series final, I sailed out from Ireland a couple of days early to try and grab a couple of extra stories for you guys and girls.
Abbey Motorsport is one of those companies I have heard so much about over the years (I somehow ended up with an Abbey Motorsport sticker on an old laptop) but was one place I never had the pleasure of visiting. I had heard of their legendary knowledge of the GT-R Skylines and seen the quality of their work up close and personal but never had the pleasure of seeing their place of work.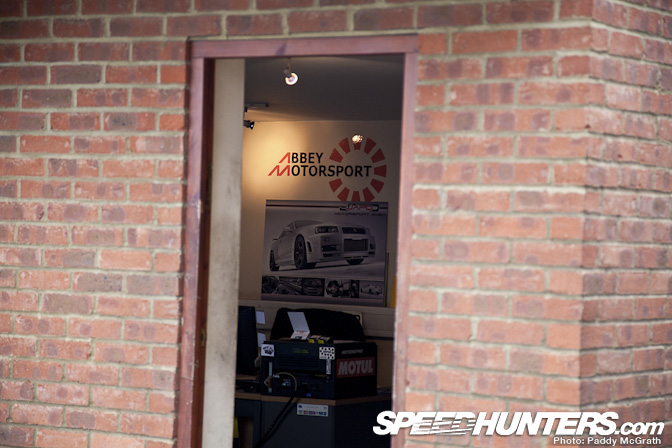 Based in Surrey, just outside London, Abbey is located is some rather peaceful countryside. For some reason, I always imagined the place being in an industrial area.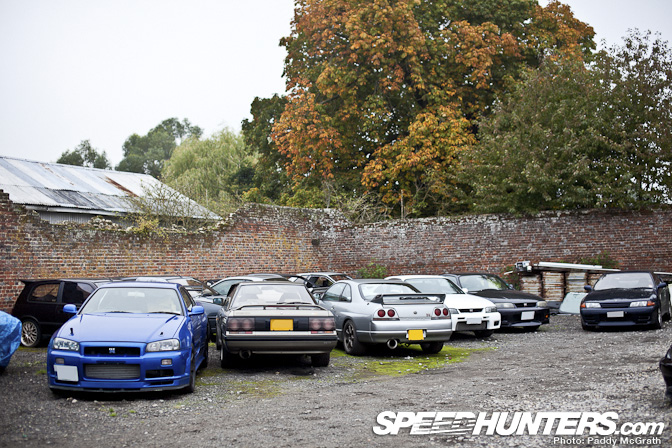 This is the holding yard for Abbey, which contains their own cars, customer cars and cars they're looking after for customers. There are a lot of gems in here so I'll take better look in a later post.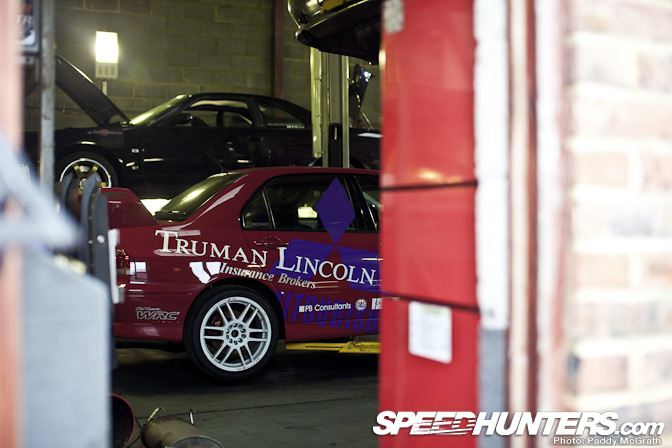 It's inside the Abbey workshop where things get really interesting though …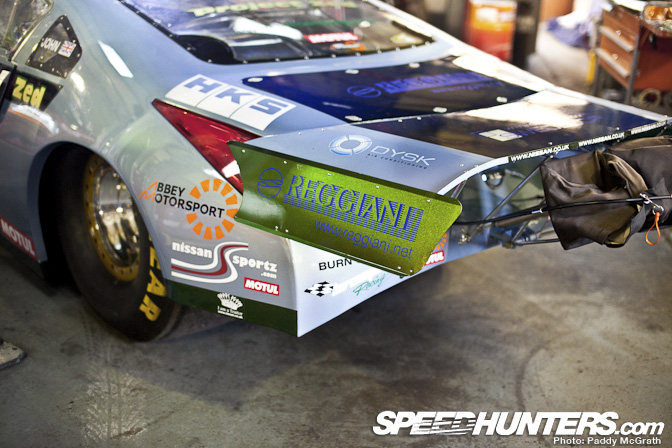 … like this rather quick 350Z.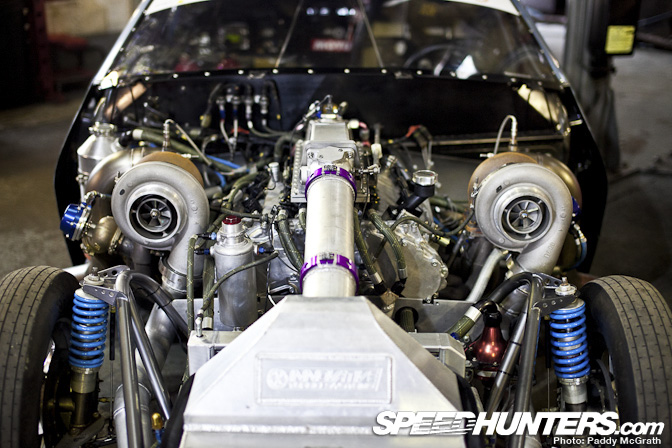 Owned and driven by John Bradshaw and prepared by Abbey, Bradshaw is aiming to have the car run regular sixes against it's V8 opposition in Europe. There's a full feature coming soon …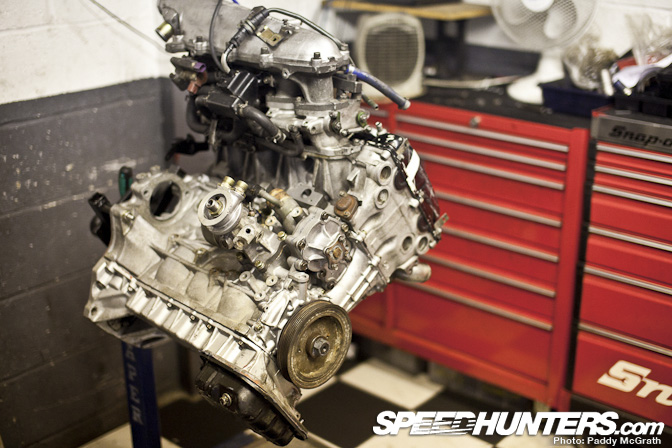 Tony Gillam, aka Mr. Abbey Motorsport, has his second office in the workshop where he builds and prepares customer engines. This man knows a thing or two about racing engines with some 40 plus years experience.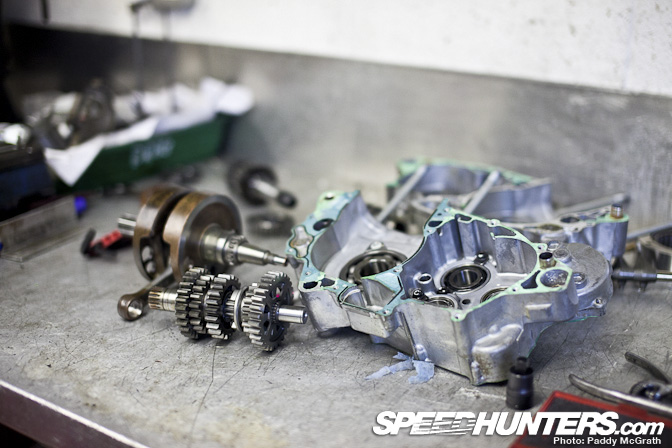 Abbey were behind the infamous R33 GT-R of Rocket Ronnie, a 209MPH street car that still retained it's everyday drivability. It's still regarded as one of the ultimate UK tuner cars.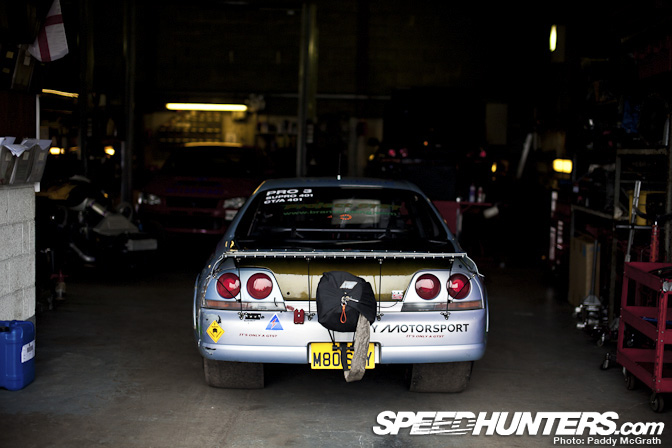 Another rather quick Datsun of some description …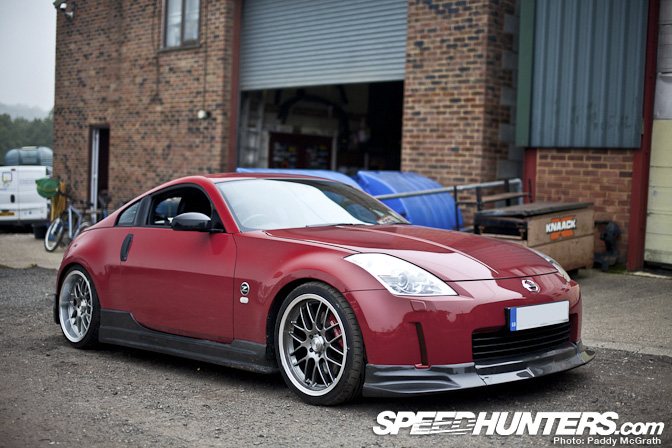 This is one of the guy's who works at Abbey 350Z. I really like the purposeful look of this car, aggressive but not pointlessly 'hellaflush'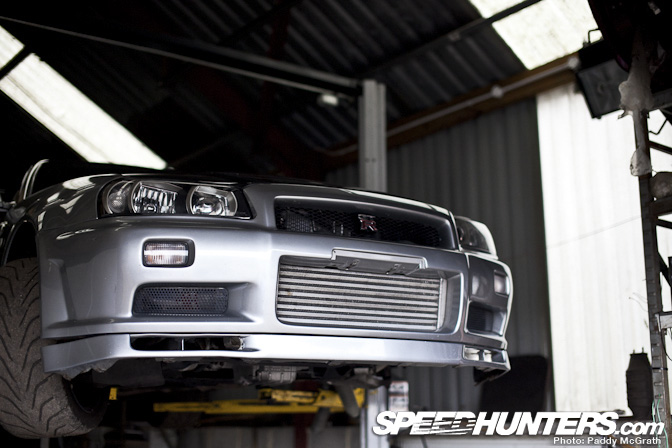 An R34 GT-R undergoing some minor enhancements.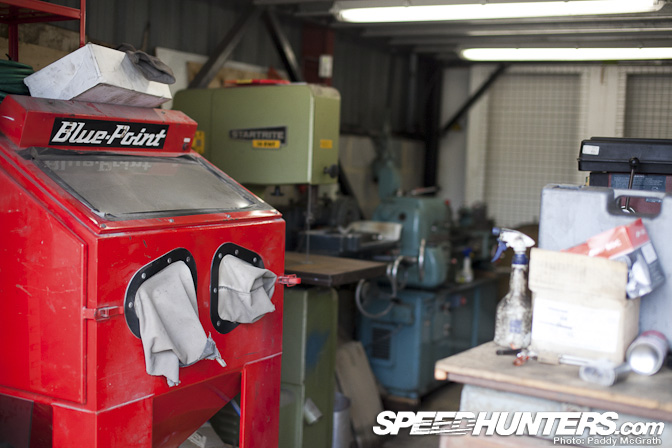 Abbey are pretty self sufficient in what they do which gives them a greater amount of control over the final product.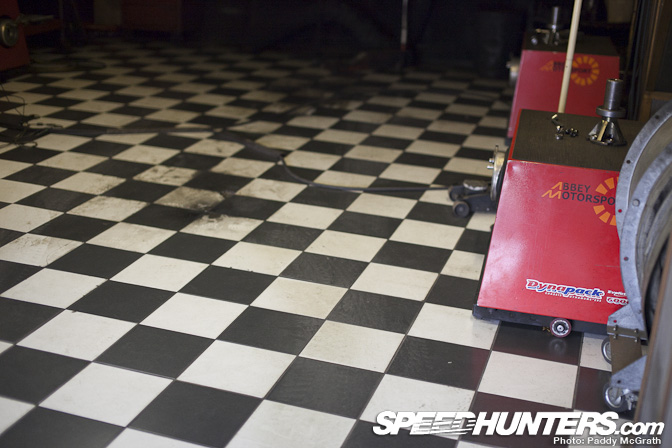 Their dyno room is composed of four Dynapack units. The Dynapacks bolt straight onto the hubs of the car, removing variables like tire slip that you could get on a traditional rolling road.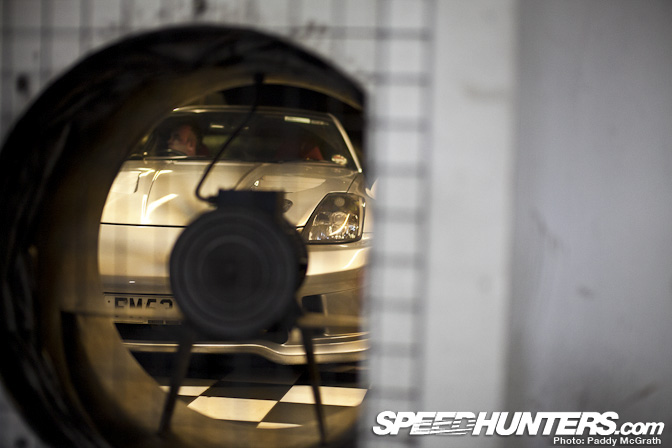 The Dynapacks in use mapping a customers 350Z.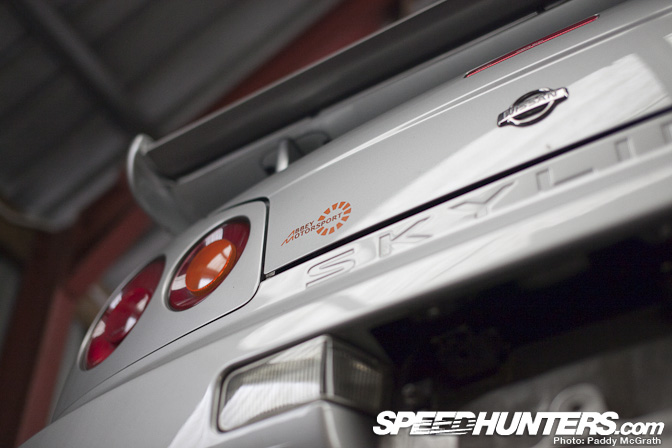 Another view of the above R34 GT-R. It's still a dream car for so many of us. Dino has no idea how much I envy him !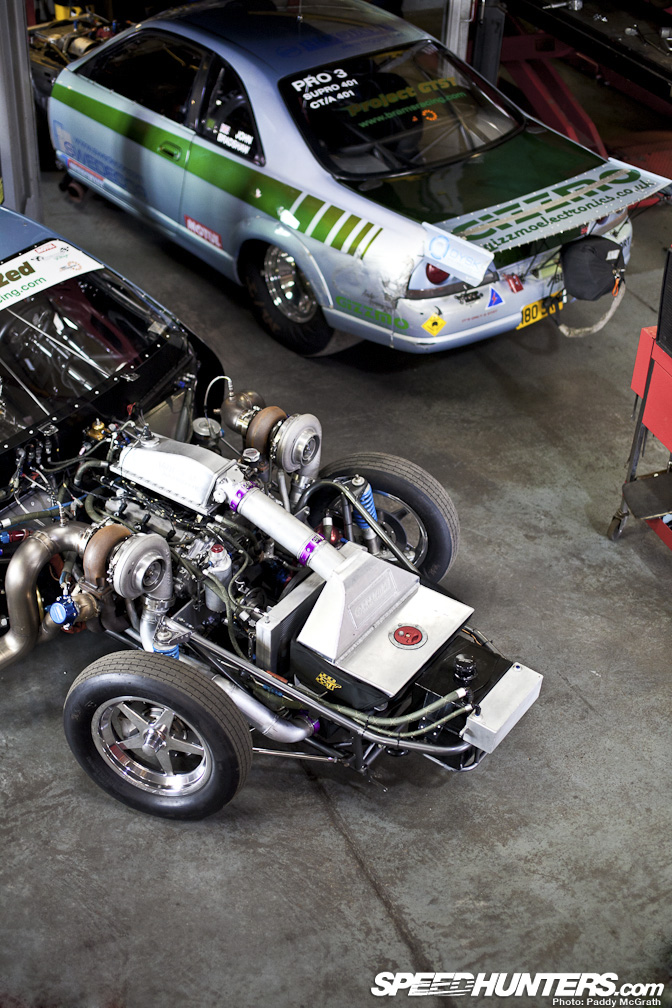 I'll finish with a closing shot of the two Project Drag cars, which we will be featuring in a lot more detail later this week.
-
Paddy McGrath