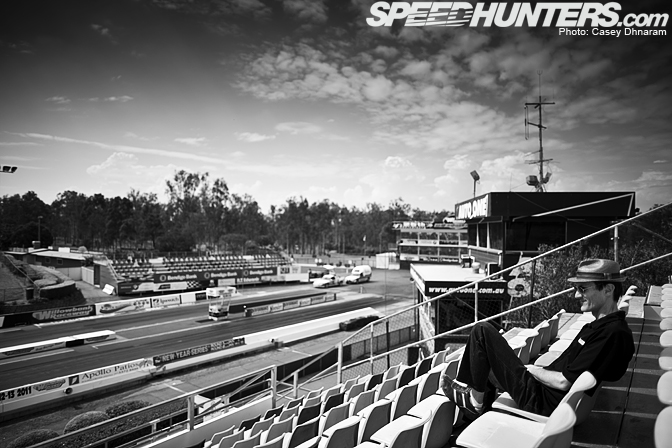 Drag racing is intrinsically woven into Australia's car culture. Like many Aussie car addicts, I've grown up with drag racing constantly in my periphery. While it was a sport once dominated by Australia's V8 scene, people like Ray Box opened it up to the late-model sport compact enthusiasts. As the founder of Jamboree, the internationally recognized drag racing event, Ray Box introduced an entire new generation to the world of the quarter mile. Celebrating Jamboree's 20th anniversary, Speedhunters sat down with the man responsible to talk about how it all started.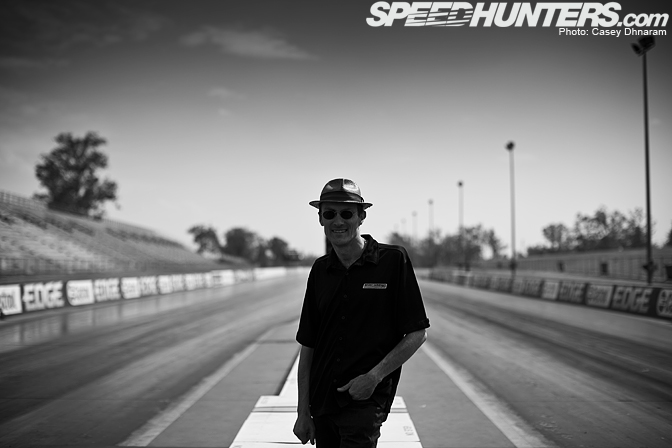 Speedhunters: Ray Box has certainly lived an interesting life. For those who might not have heard of you, tell us a little bit about yourself. 
Well, I'm 44 years young and have three beautiful girls in my life: my wife Maxine and my daughters Paige and Jazzlyn. Back in November 1987 I had a serious car accident. I broke my neck and spent six months in hospital with a further three months in rehab. I had to learn the basic things in life all over again. I was one of the lucky ones that didn't end up in a wheelchair and I'm still able to walk in a fashion with paralysis down most of my right side and both shoulders.
I was 21 at the time. I was a motor mechanic by trade and a VW nut. That's where Jamboree all started. I was a member of the VW Club in Brisbane Australia and a couple of the guys in the club were into drag racing their VWs. After the accident, I became good friends with Peter Page, a club member who was converting his street VW into a drag car. I knew my way around a VW engine and Weber carburettors, so I became a permanent member of the crew.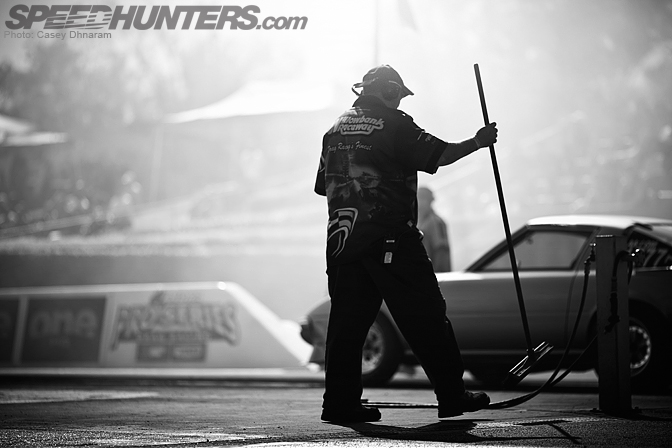 Speedhunters: What was it like back in those days?
I can still remember those cold nights at Waterford in an old farm shed, building an engine on a Friday night so we could go racing on Saturday. I remember road trips to Sydney where I'd sleep in a sleeping bag, on the ground, in the car park, beneath the race car trailer to keep the dew off me. Those were the days!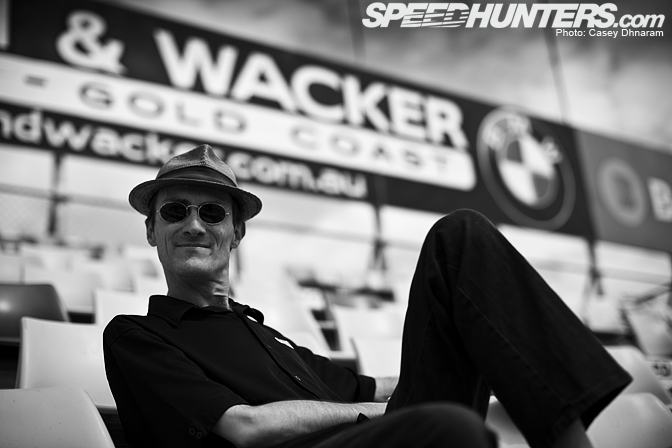 Speedhunters: How old were you when you realized cars were your calling? Did you ever think that your career path would end up with you at the helm of one of Australia's most recognized drag racing series?
I was probably ten or 11 years old I guess, and cars were already a part of my life as my dad had a paint/panel/mechanical workshop. There was always a car in the shed being worked on. I bought my first car when I was 15 – it was a VW Beetle we turned into a Baja – and at 16 I started an apprenticeship as a motor mechanic. Back in those days, the last thing on my mind was being an event promoter!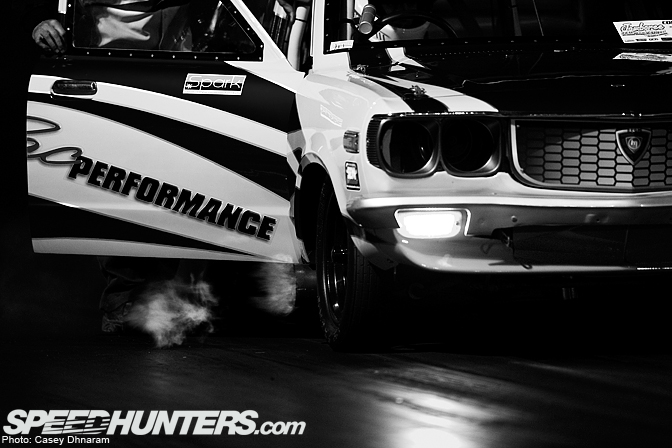 Speedhunters: What motivated you to hold a drag racing event all those years ago?
Things were very different then. Back then, if you were at the drag strip and you didn't have a V8, you'd be treated with contempt. You were made to feel like you didn't belong there. A friend of mine, Dave Butler, came up with the idea of running a drag racing event at Willowbank just for the small car enthusiasts. So a few of the guys from the club got together, and what resulted was the first ever Jamboree. It was going to cost us $1,400 – which was a lot of money back then – but if we got 70 cars paying $20 each then it was achievable. So we invited the four cylinder and rotary clubs along to help cover the costs, and the rest is history.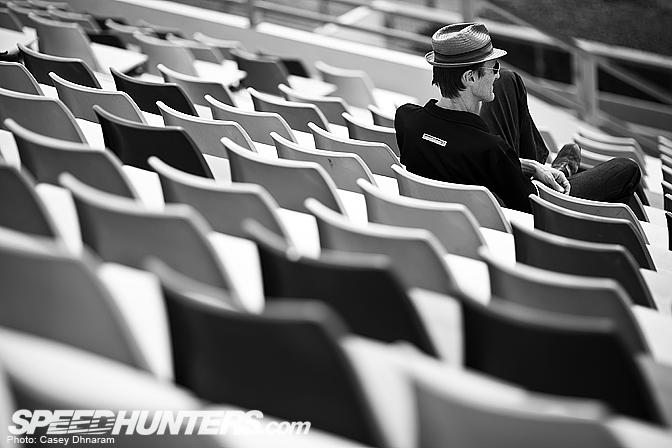 Speedhunters: What are your memories of the first ever Jamboree?
That's a big stretch for the memory! The best part at the time was that there were no V8s [laughs]! No it was about having fun; about having something where everyone from the small car scene was welcome. We wanted a place where enthusiasts could get together with a common interest. In fact, in the early days, we'd supply an old V8 car along with a sledgehammer, and let the spectators go to town on it just for kicks!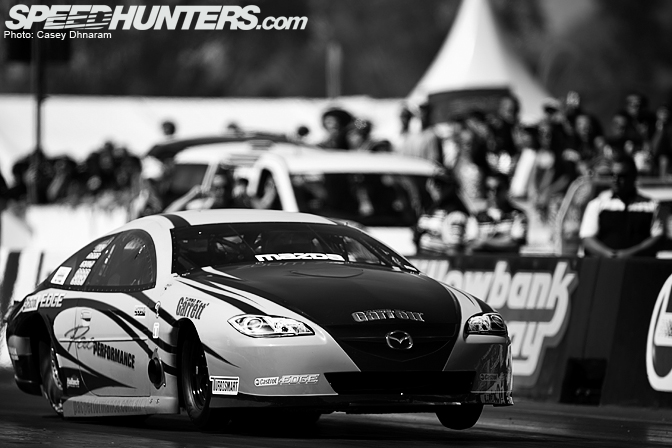 Speedhunters: This year Jamboree celebrated its 20th anniversary. How has Australia's drag racing scene evolved over two decades?
In the early days Jamboree was very street car oriented. There were very few purpose-built Sport Compact style drag cars. Over the years the performance level of vehicles climbed dramatically with EFI and turbocharging, and due to that, so has the number of purpose-built cars to handle that performance. Australia is now at a world class standard and we've claimed the world's quickest and fastest rotary and piston powered Sport Compact drag cars.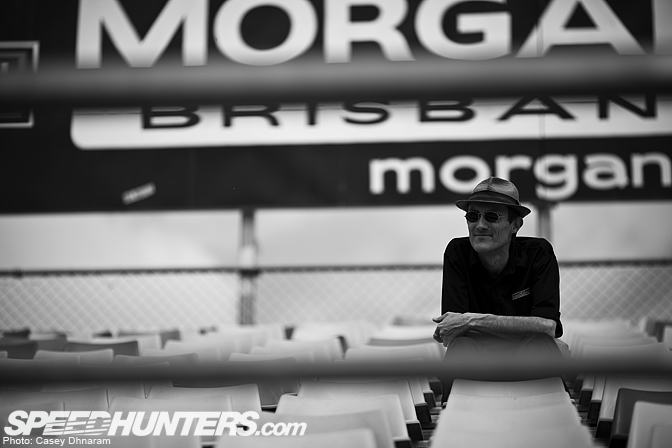 Speedhunters: What are your thoughts on other enthusiast-driven motor sports like drifting and time attack?
It would be a boring world if we all did the same thing. Drifting, I find, is very subjective and difficult to see a clear winner. I'm sure it's exciting to compete in but it doesn't do anything for me personally. Time Attack, being a time-based sport, you can identify the clear winner. It's great, but with only one car on the track at a time I feel it needs big screens broadcasting it to fulfil the spectator experience.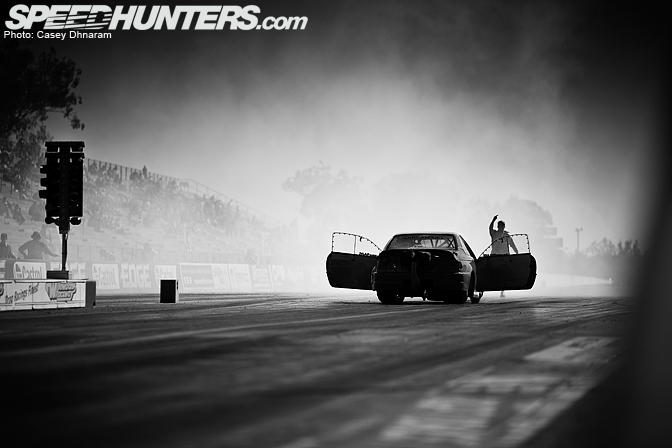 Speedhunters: Everyone has an opinion on the future of drag racing. Where do you think drag racing will be in five years?
Difficult question. I feel it'll be stronger and faster than ever. There are moves afoot for more tracks, and that means more opportunities for people to race, which will feed the growth and investment in the sport. The advances in the performance world are happening daily, which will also translate into quicker times and continued excitement.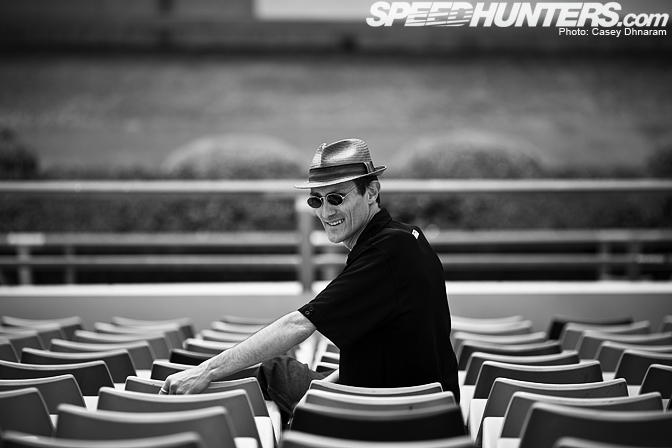 Speedhunters: What's been the most memorable experience from your career?
Again another hard question. Every successful event is memorable. The day after a successful event is even better! I've also made some great friends in the industry.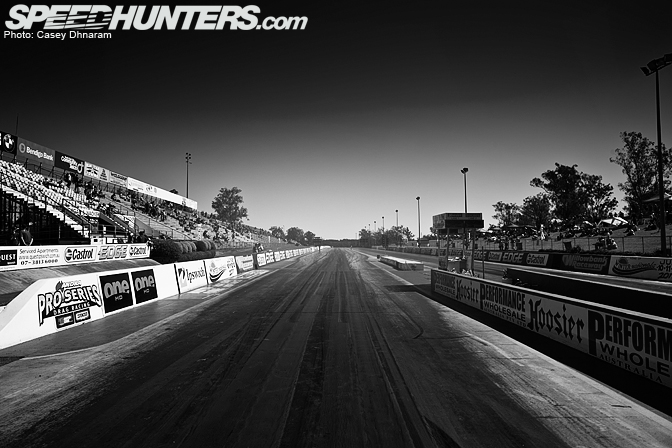 Speedhunters: And the low points?
Getting rained out in 1996 and 2007! Having to cancel or postpone an event is gut wrenching. The other low point would be in 2009. Three weeks before the event, I fell over at the track. I fractured my skull and right collar bone, perforated my right ear drum and sustained nerve damage to the right side of my face.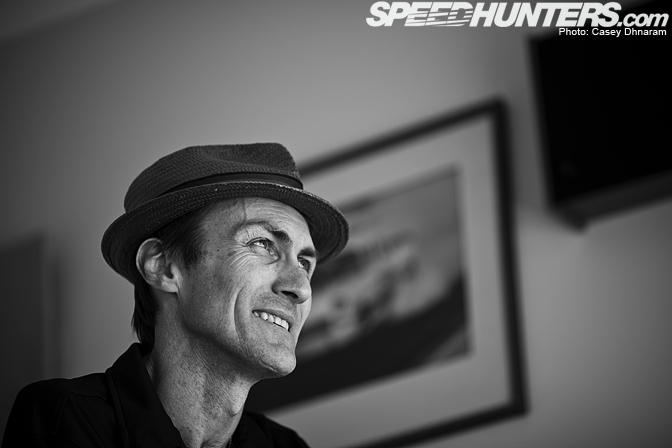 Speedhunters: What's an average day like for Ray Box in the lead up to an event?
Very busy. Without doubt. Usually I'm working 16 hour days making sure everything is going to be ready.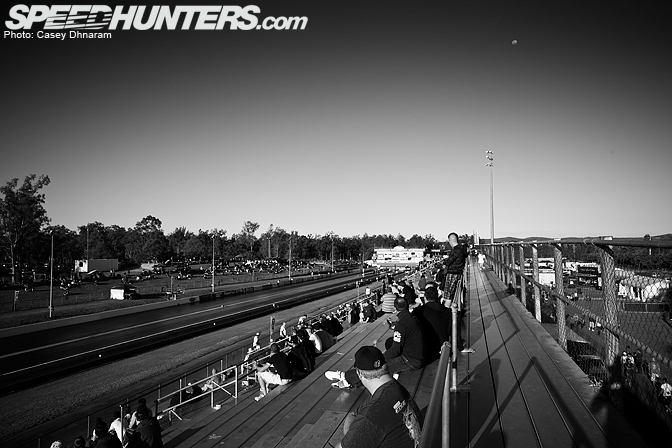 Speedhunters: You're not just an event organizer; you're also known to hit the drag strip and compete occasionally.
To tell you the truth, in all the years I've been involved in Sport Compact drag racing, I've only put a car down the quarter mile a few times. First time, believe it or not, was at a private test day we had prior to the 2003 Jamboree. I ran my Subaru Liberty B4 down Willowbank Raceway for a mind shattering 14.67 @ 94.4mph [laughs]! At the 2005 Jamboree I raced a sponsor's Smart Car down the track, stopping the clock at 20.2 @ 65mph. I did that with a couple of cracked ribs; but I'll save that for another story.
A few years back, Hadyn Butler from Truckn DJ's offered me a drive in his R32 Skyline. It was a bit difficult because of my physical challenges, but after bogging it I managed a 14.2. It was during one of my events and I remember driving back to the pits thinking about what job I had to do next – there's no rest for an event promoter!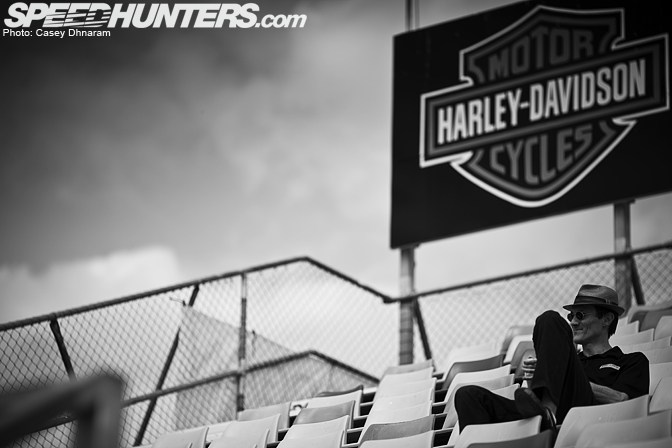 Speedhunters: What cars do you own?
I currently own an Audi A4 Quattro as well as a couple of project cars. There's an '85 two-door Mercedes-Benz 380SEC that will one day receive a 2JZ transplant and a '72 Toyota Celica.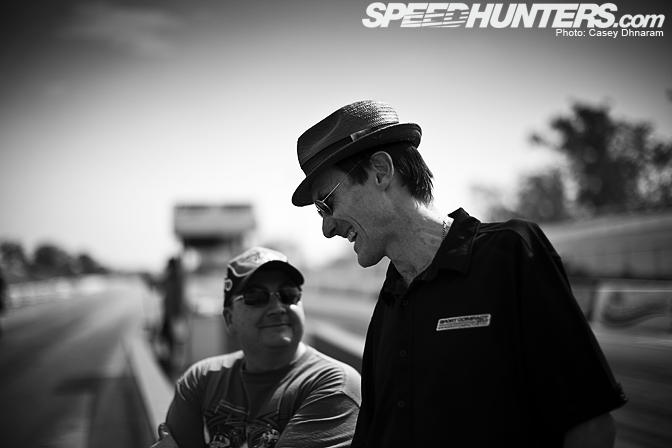 Speedhunters: Over the years you've been able to see, first-hand, some of the fastest cars in not only Australia, but also from around the world. Which are most memorable?
There are so many that I don't want to offend anyone by leaving someone out. What's most memorable is seeing the Sport Compact scene in Australia growing to be the best in the world, and having the privilege to be part of it.
- Photos by Casey Dhnaram
- Interview by Charles Kha