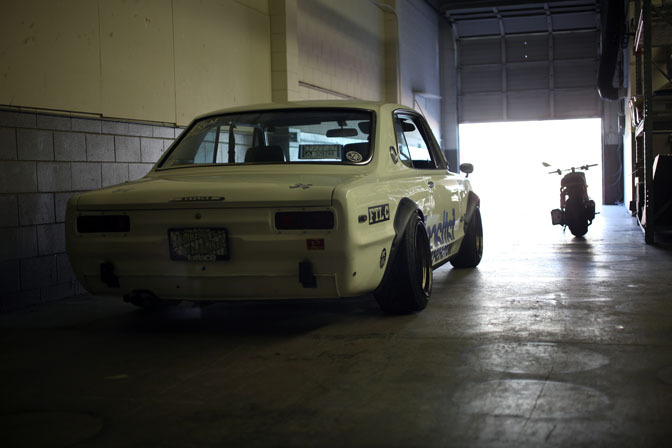 As we start to wrap up Interview Month, we wanted to get in touch with Mark Arcenal to get his thoughts on car life, the stance movement, and his own inspirations.
If you aren't familiar with Mark, he's the father of Fatlace, Hellaflush, and was already a mover and shaker in the car world when I was still in high school. He also has one of the coolest car collections ever…
Speedhunters:  Your Fatlace brand encompasses all sorts of things outside of cars, but cars are one of the big parts. How was your automotive background shaped? Any major influences growing up?
MA:  I was very influenced from old tv shows like Dukes of Hazard, Knight Rider, The A-Team, Miami Vice and movies like 007 but the one show that really got me into cars and the hustle was "No Man's Land" with Charlie Sheen. Nothing is better than stealing Porsche's and selling them. I believe Fast and the Furious took some of that movie script and rewrote it into theirs. I never got into racing but watched Indy quite a bit. Emerson Fittipaldi was someone who I watched and definitely wanted a set of his wheels.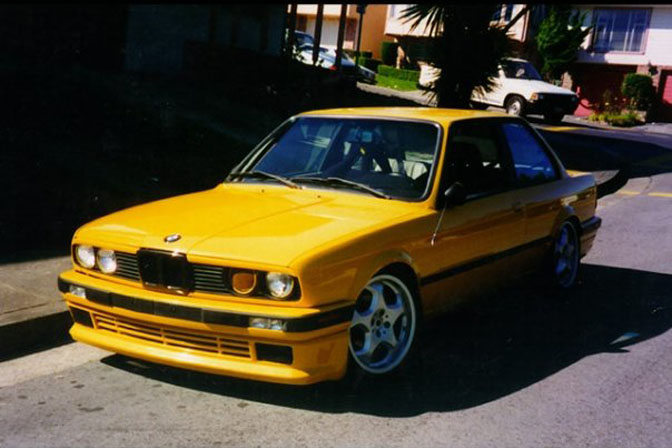 Speedhunters:  Something we have to ask. What was your first car? Did you do anything to it?
MA: My first car was a 1984 Hand-Me-Down 318i BMW. The day I got my license was the day my mom stopped driving. I became a chauffeur that day. I did plenty of things to that car from 2 paint jobs to cutting the springs and watching those springs fly off the cup on the freeway. I didn't have any money so I invented things but in the end, I still loved that car.
Speedhunters: How did your automotive tastes evolve from there?
MA:  I've always loved cars. Lowered and tuners ones the most. I went to my first VW show when I was 14 and fell in love with that lifestyle. There's a difference with having a low cars that are drivable and those that aren't. All my cars drove and drive with no issues. If it rubbed, I would figure out a way to make it not. I can't stand cars that rub when driving. It's just an awful sound although scraping the floorpan and smelling rubber isn't so bad.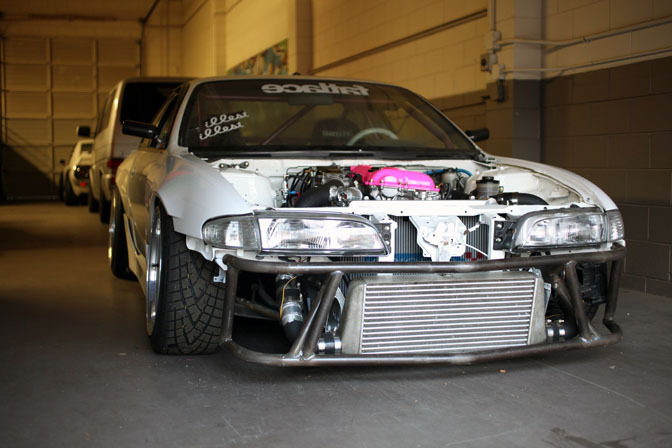 Speedhunters: You are known as one of the pioneers of the "stance movement" or "Hellaflush: here in the USA. Where did you first catch wind of this style?

MA: I loved the style back when MaxPowerUK was still in its infancy. My first car you can say was "hellaflush" but the word wasn't around yet.
Speedhunters: Now that the wide and low style has exploded in popularity, how do you feel? Has any of the originality been lost?

MA:  I don't know if originality will be lost since low lifestyle has been around for years and people love riding low.
Speedhunters:  Is there a point where you think the wheel fitment thing goes to far?

MA: Yeah, Im not into mega cambered cars. I've never been into it but to some degree when you're drifting or even when I'm on the track, I like to have camber. MEGA camber is fun with RC's.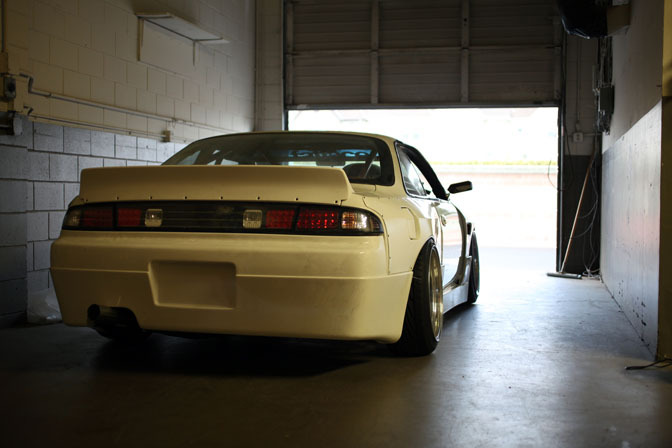 Speedhunters: A lot of people say that fitment and stance is just latest trend. Do you agree with this, or do you think it's something that's here to stay?
MA: It's not a trend. Artists draw concept cars with no ground clearance and very flush wheels. Once those guys start drawing to spec, then I'll have to say it was a trend. Also, we started our site in 2004 and the style has been around years before we started the site so It'll be here for years to come. Its funny cause guys/girls that are into fixing up cars aren't going to change their wheels to stock sizes with lots of rubber. Trends are Louis Vuitton wrapped bride seats 
Speedhunters: Any other thoughts on the stance and fitment matter?

MA: Other than people taking it too seriously, no. If you don't like it, there's 10 billion other things you can get into.
Speedhunters: Back to your personal cars. What does your fleet consist of right now?
MA: Right now Ive got a 2003 Eurovan i'm going a bit nutty on, LR3, and BMW Wagon for daily drivers and the cars that I tinker around with are the S14, Hakosuka (Skyline), Datsun 411sss Wagon, 911 C4 and going to start messing with the Civic again.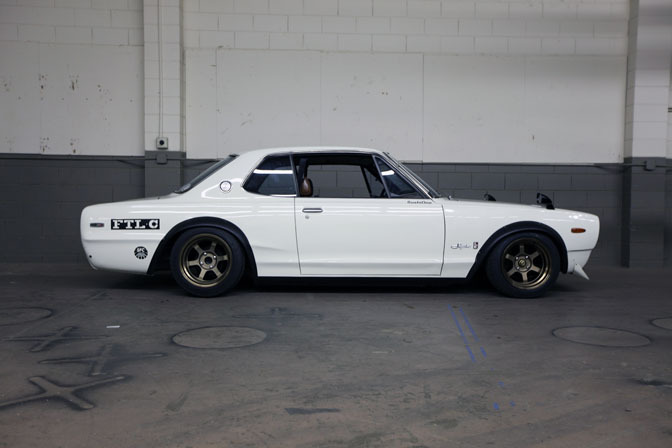 Speedhunters: Tell us a little about your most recent addition, the Hakosuka.
MA: I love the Skyline. I've always wanted one but never knew how to get one. I got lucky and with a few introductions and picked it up for somewhat a good deal. I picked it up in "GT-R" spec but took off all GT-R spec related stuff and decided to go my own route. It seems small but its actually a long car. I added coilovers and new flares for the front and rear, ditched the bumpers, chrome stuff, and the watanabe's and put some TE37v's.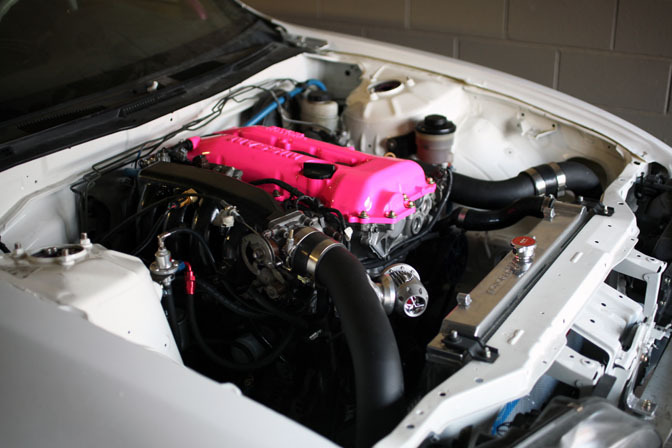 Speedhunters: What about your S14 drift car? How's that coming along?
MA: It'll be done very soon. I've drifted this car since 2003 and I'm so excited that it's coming home after being gone for a year. It's been a year since it left to get a Titan motor put in but unfortunately we ran into a ton of hiccups and I decided to go with a built SR by performance options. So if anyone wants a titan motor, G35 Tranny and adapter, hit me up.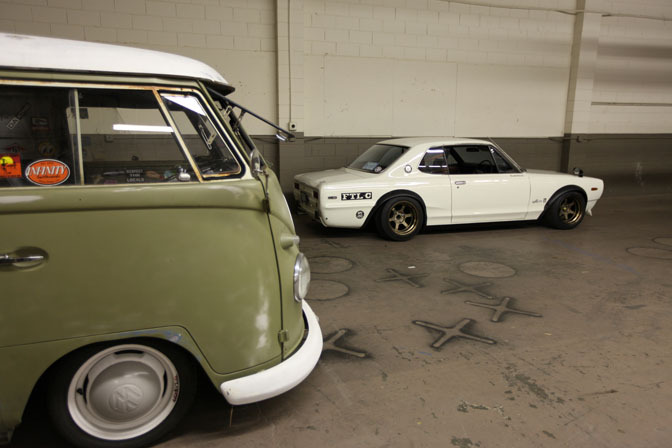 Speedhunters: No doubt your collection hasn't stopped growing. Any ideas about what your next project might be?

MA: I really want to do an NSX. It was my dads dream car and I after Im done, I'll probably give it to him cause I want my 911C4 back. He's driving that around while I sort out space.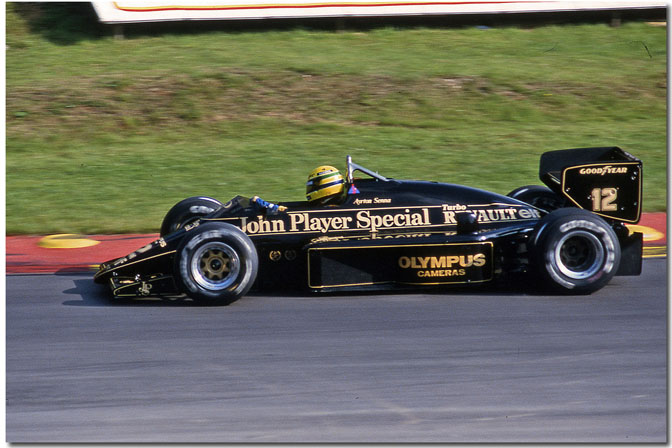 Speedhunters: You've owned and built some incredible cars, but what would you consider your dream car?
MA:  1972 John Player Special Lotus F1 Racecar. If I can buy a shell, I would and put it on the wall.
Speedhunters: We all have automotive heroes. Who are yours? Drivers, builders, etc.
MA: Lewis Hamilton is my favorite Driver at the moment. Dude is raw and drives like a maniac. I follow him and Button.
Speedhunters: You just threw an event called the Fatlace Classic. Can you tell us a little more about this?
MA: Classic, or Klas:SIK is where we bring all our interests into one show. We plan on having more of these. The last one was about Drifting and Showing. 50 non pro drifters going at it while some of the nice cars from around the area show.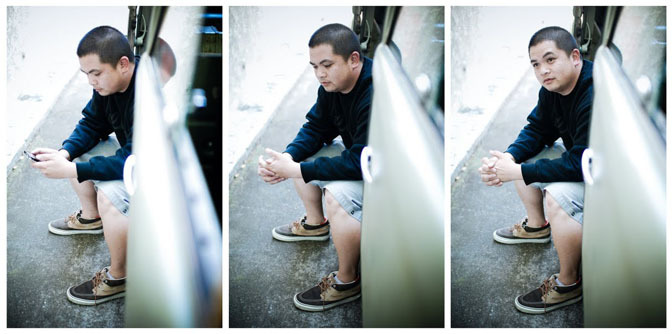 Speedhunters: Thanks so much for your time, Mark. Anything else you want to tell our readers?

MA: Take the time to spend on things that keep you moving forward. Negativity is backwards thinking.
Thanks to everyone that supports us and we hope to bring lots of surprises in the near future. Look out for more drift and track events from us come 2011 and drive safe out there.