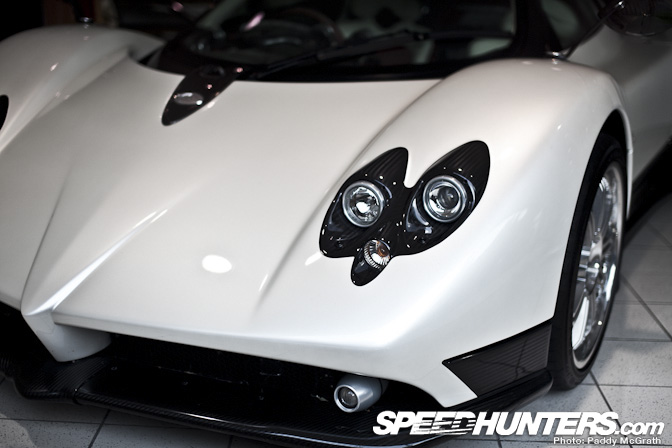 After visiting Goodwood last week, I took two days out to see the sights of London city. I'd only been briefly before and I'd never had the chance to take in the sights. As most of you know, this whole speedhunting thing is something we can never turn off. It is something that is ingrained in our very being. No matter when or where, the sound of a V8 rasping towards the rev limiter will have us at full attention. Much to my girlfriend's dismay, once she was finished shopping, I knew it was time to go 'hunting.
It's a Sunday evening, just gone six o'clock. The city is slowly
starting to wind down and I only have one destination in mind, Harrods
department store. Why Harrods ? A couple of weeks previous, I had seen
pictures of an electric blue Koenigsegg and Murcielago SV that had been clamped outside of the world reknowned department store. Since I don't know London very well, I thought it was a good a place as any to start looking for some exotica.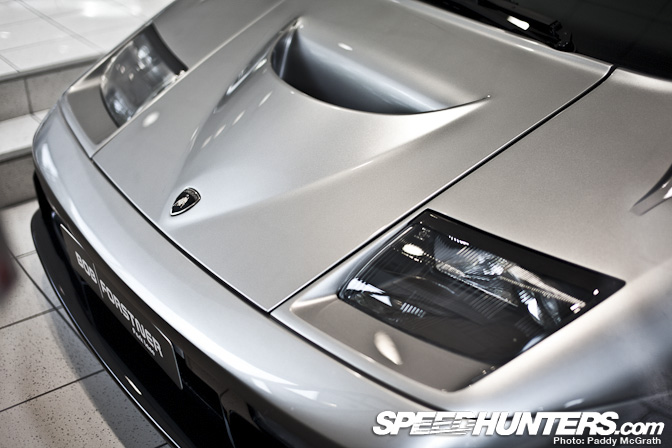 Starting out on Bond Street, we made our way down Park Lane. With one eye on passing traffic I nearly fell over myself when I glimpsed the unmistakeable reflection of a Pagani Zonda in a shop window. Except it wasn't a reflection, the car itself was sat behind a window. Beside it was this Diablo GTR. I wasn't five minutes into this excursion when I was already salivating at these fine Italian machines behind the glass.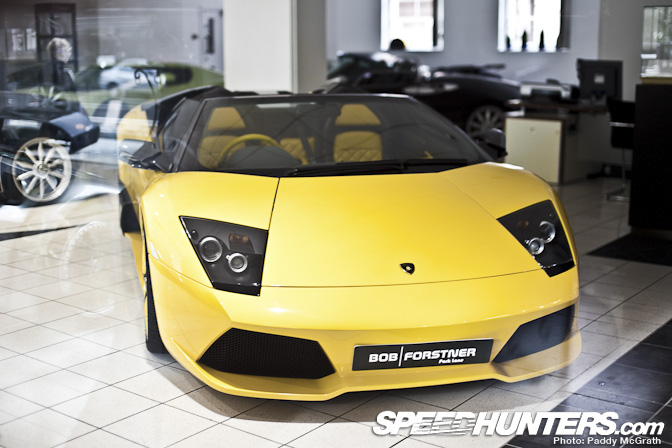 They were kept company by this Murcielago roadster amongst others. You can just about make out a lime green shape in the background. That would be a Koenigsegg then.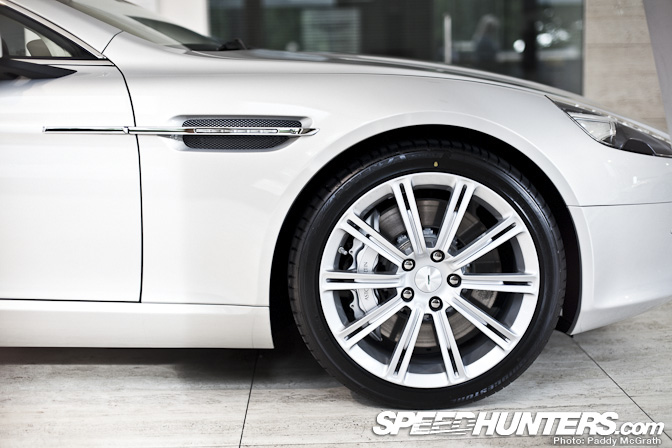 A couple of doors down and I was again stopped in my tracks, this time by the Aston Martin dealership where the Rapide sat proudly in the window.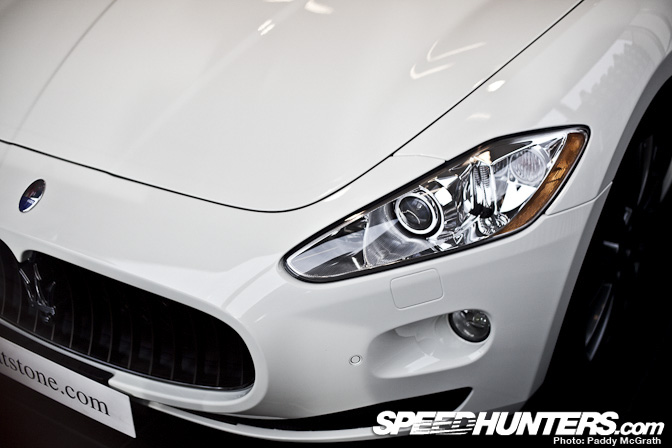 A Maserati Gran Turismo. Bellissimo !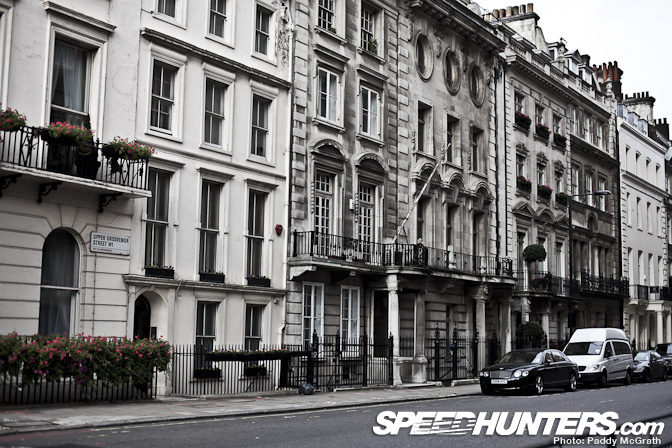 Every side street on our journey was scouted for possible hidden gems.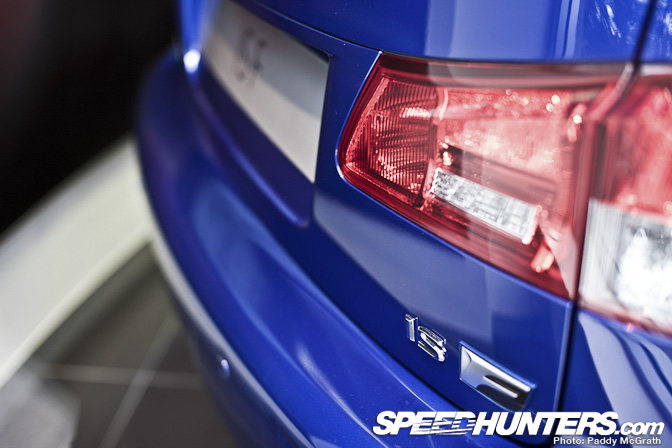 Although there is nothing mundane about an IS-F, the hunt was getting boring. It was just too easy with all these cars presented on pedestals behind the glass.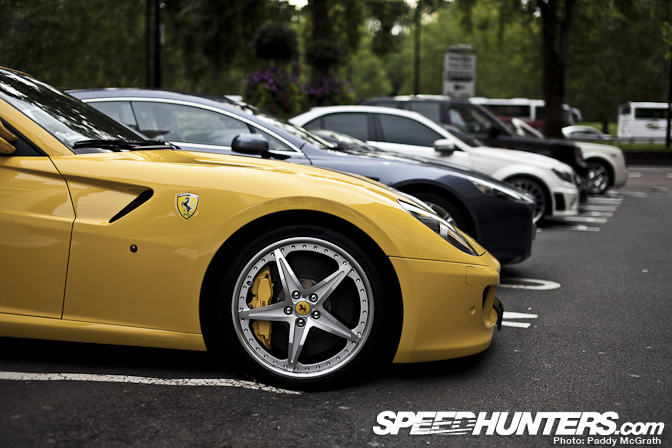 It was then we stumbled upon the motherload.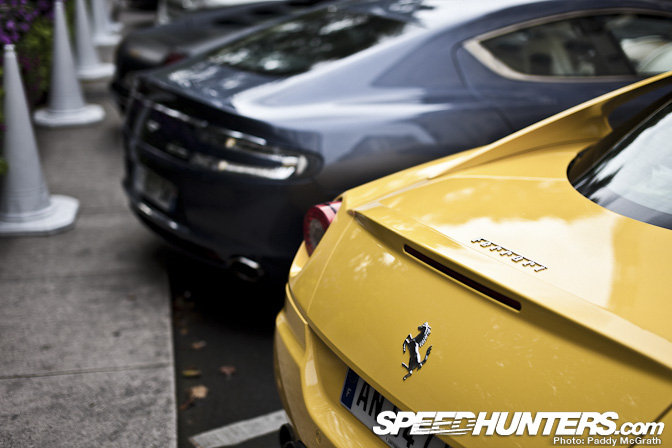 I'd never before laid eyes on so many exotic cars in one place, in public before.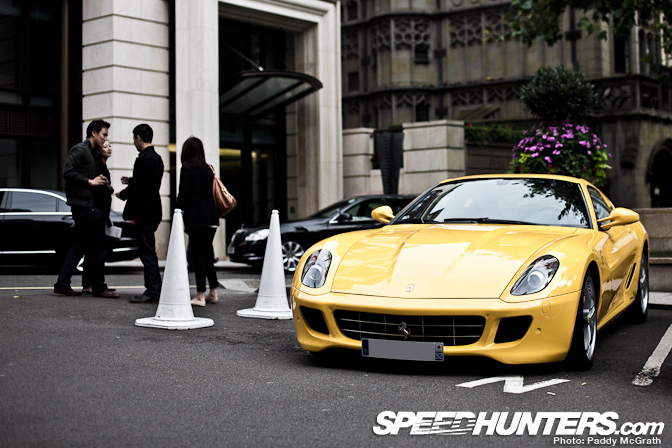 First was this yellow Ferrari 599 GTB Fiorano.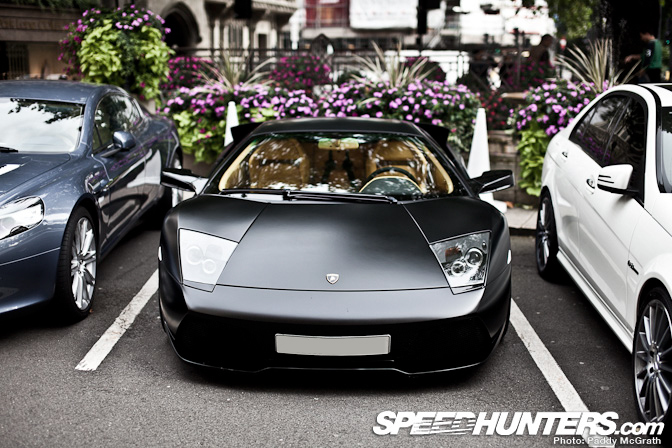 Beside it was a Rapide and alongside that was this evil looking matte black Murcielago.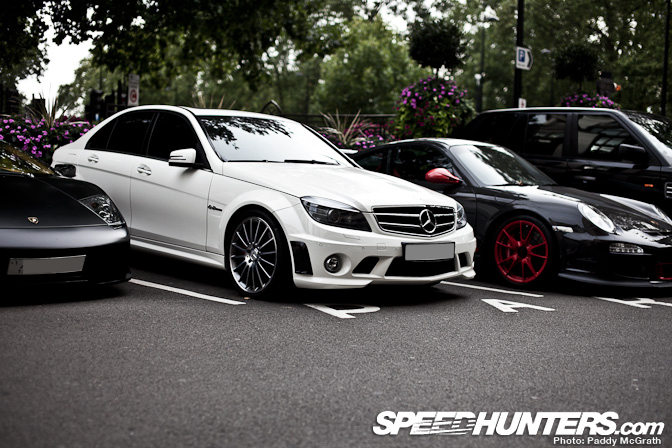 Looking rather ordinary amongst all of these was this C63 AMG Mercedes.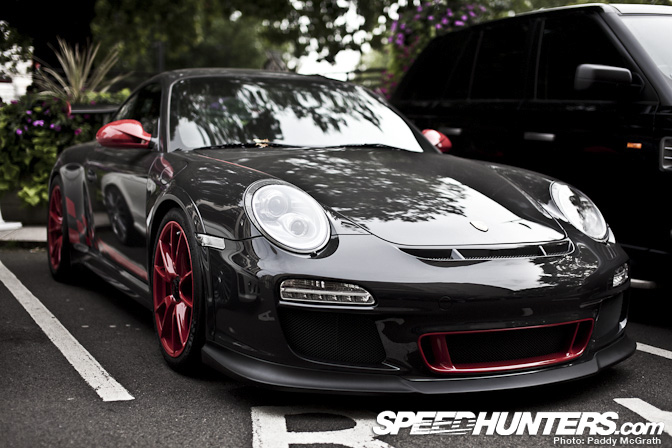 A new 997 GT3 RS sat proudly.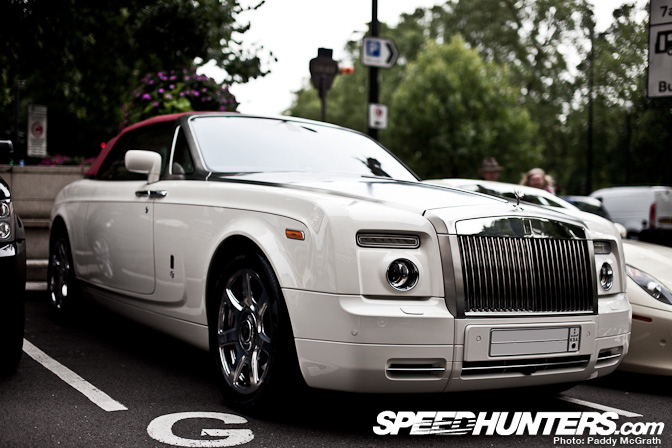 Rolls Royce – Not Small. You can just make out a Range Rover beside it which should give a sense of scale.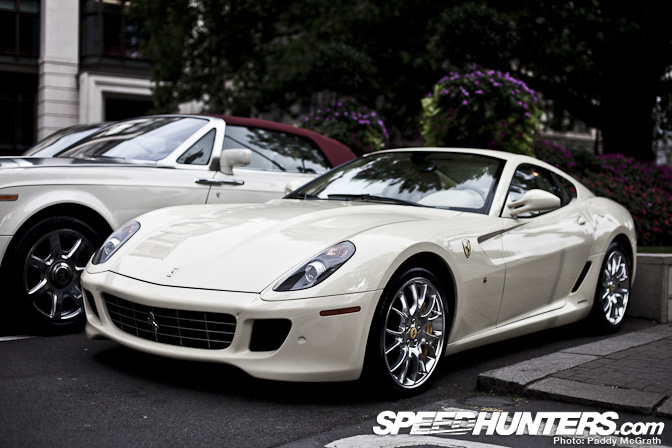 This champagne coloured 599 completed probably the most expensive car sandwich I've ever seen.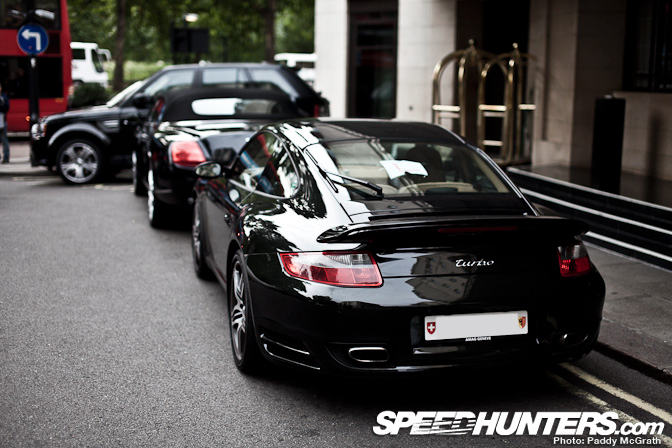 Range Rover, Bentley Continental and a 997 Turbo completed the hotels front car park.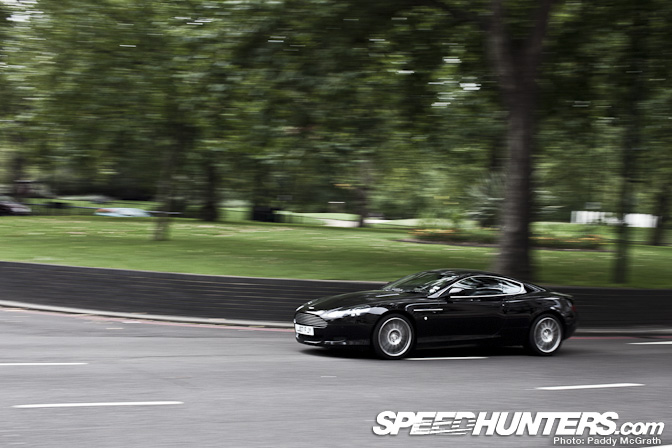 As we left (really I was dragged away) I managed to capture this DB9 passing underneath the trees.
I know to some of you this might be boring, but where I'm from I'm lucky to see a handful of supercars a year in the wild. To see this many, in such close proximity was just amazing.
Check out part two coming soon for more of the same !
Paddy