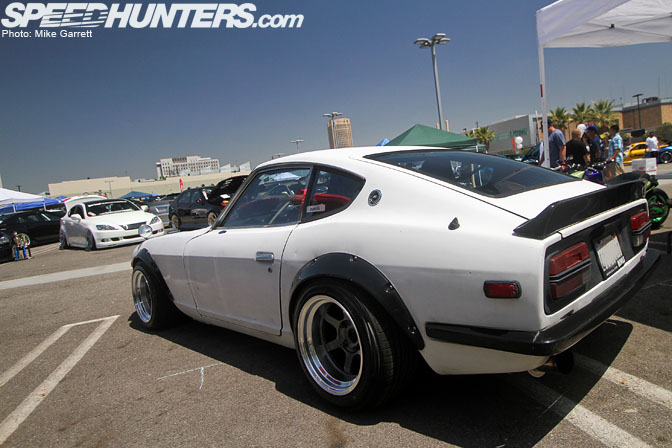 As sure as overcast mornings, brown hillsides, and wildfires, the Nisei Showoff in downtown LA is Southern California summer time tradition.
After last year's show, rumors were flying that the Nisei Showoff would be no more as redevelopment closed in on the event site.
As the title of this post states, there was in fact a Nisei Showoff this year – and boy it was a good one.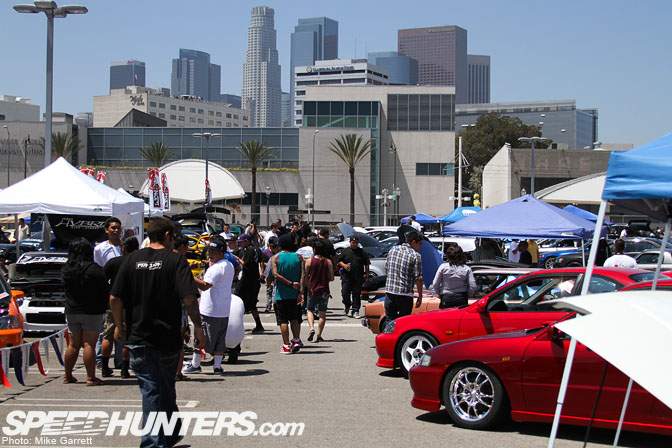 The parking lot at Alameda and 1st Street in Little Tokyo is still there (for now), and the west coast's movers and shakers were back this year to show their stuff. Nisei has a reputation as one of the epicenters of the import world – a can't miss event.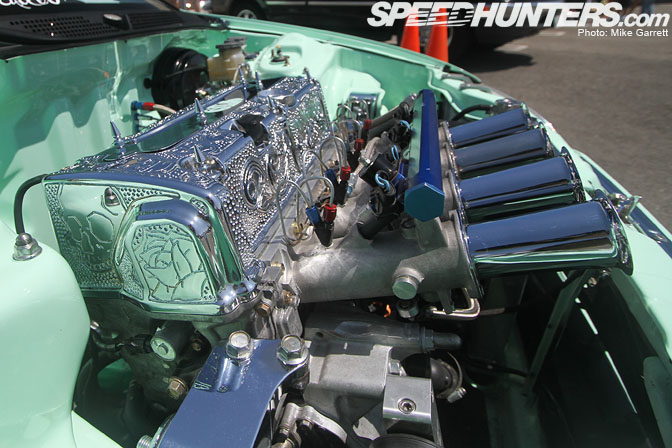 Things like the shaved and engine bay and customized valve cover are hallmarks of Nisei. Every year the boundaries are pushed further…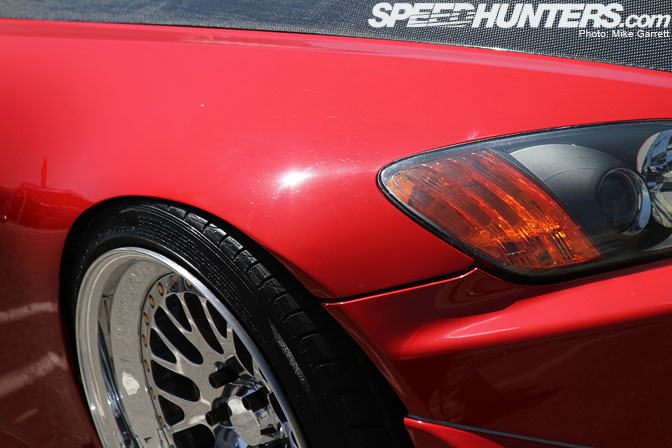 And more recently, aggressive wheel fitment and extreme stance have become another highlight of the show. More so this year than ever…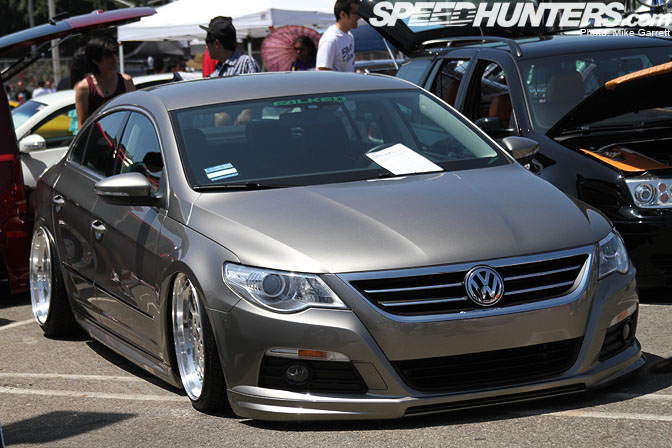 Cars like this Volkswagen CC are perfect examples of the above mentioned stance and wheel fitment. Gotta love the temporary tags still on the windshield…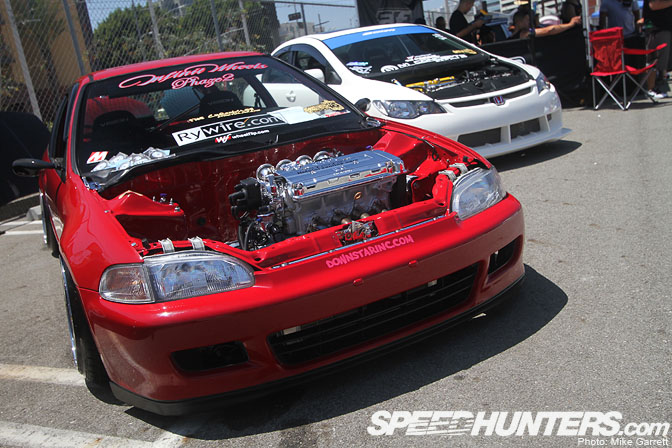 If just one car could represent the "spirit" of Nisei, it would have to be the Phaze 2 EG CIvic. No doubt.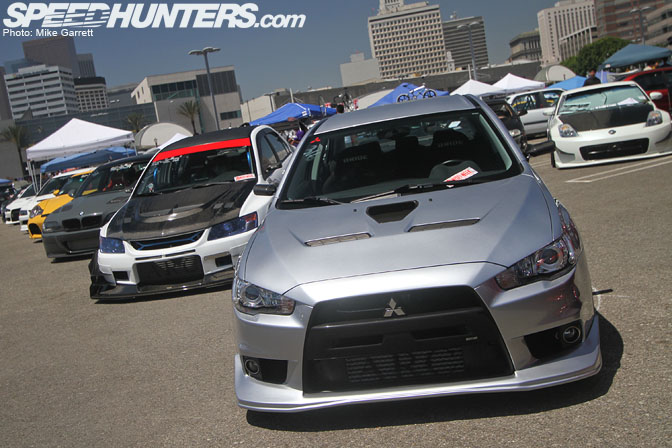 Then again not every car at Nisei is slammed, stretched, and shaved. Here's a couple Evos doing a more traditional tuner/street car thing.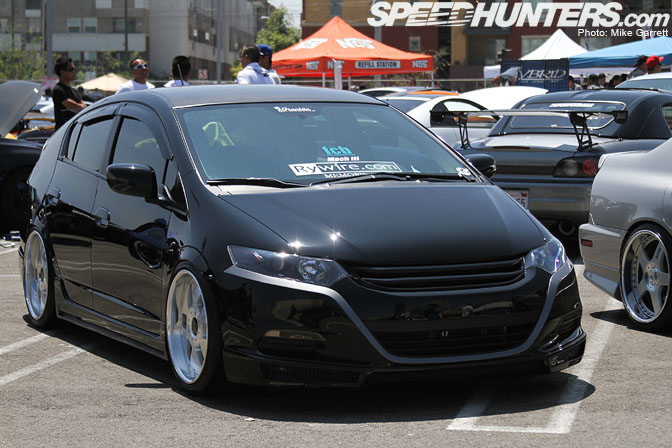 One of my personal favorites of the day was this Honda Insight sitting perfectly on SSR Viennas.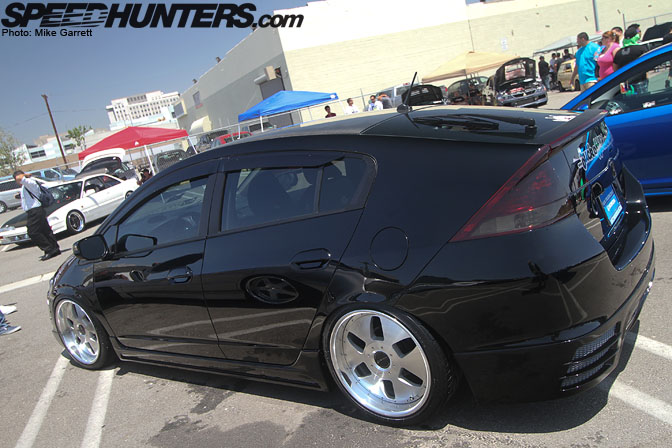 Definitely one of the hardest looking hybrids on US shores.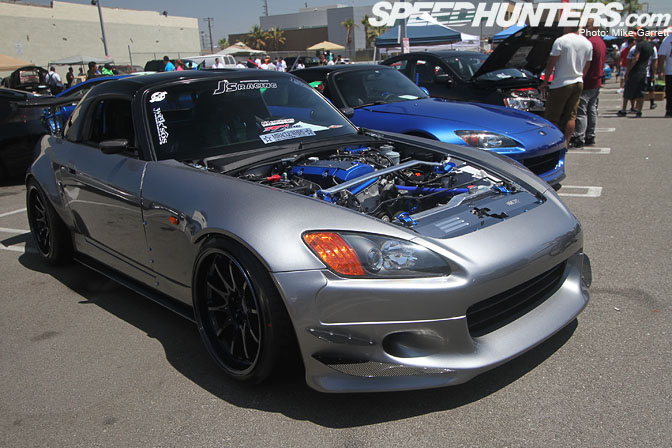 This S2000 meanwhile looked a little more performance-focused.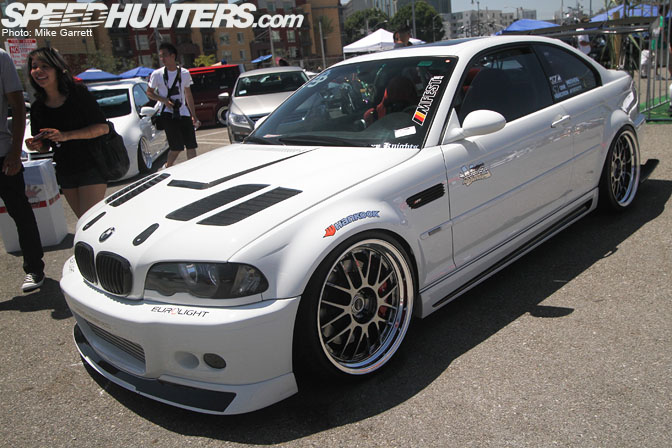 Naturally, Nisei is dominated by Japanese cars, but you can always count on seeing some tough Euro machines as well. This E46 M3 was one of them.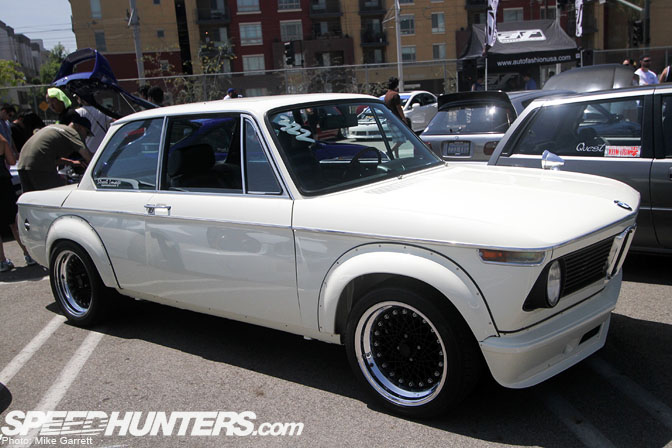 As was this minty fresh 2002.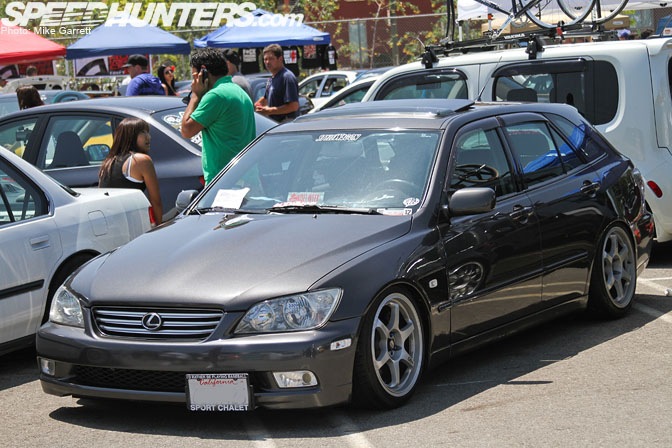 The SportCross version of the Lexus IS300 was never a big seller in the US, so it was pretty cool to see this one out there.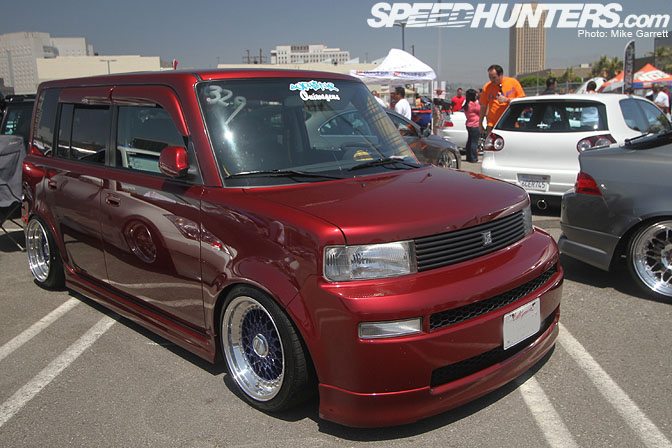 A little bB action. Nisei wouldn't be complete without it.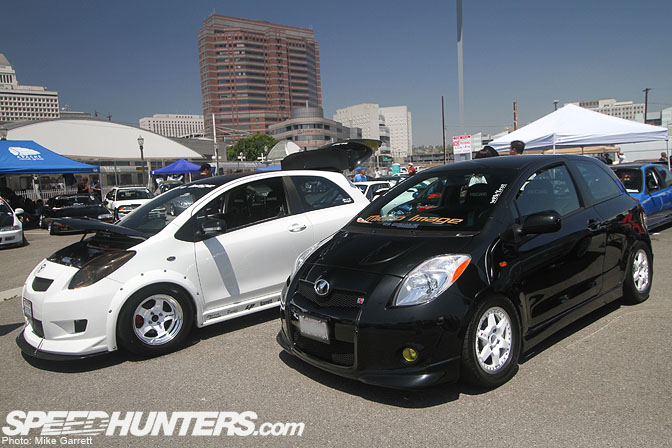 A little more compact style, this time of the Toyota variety. Not bad at all.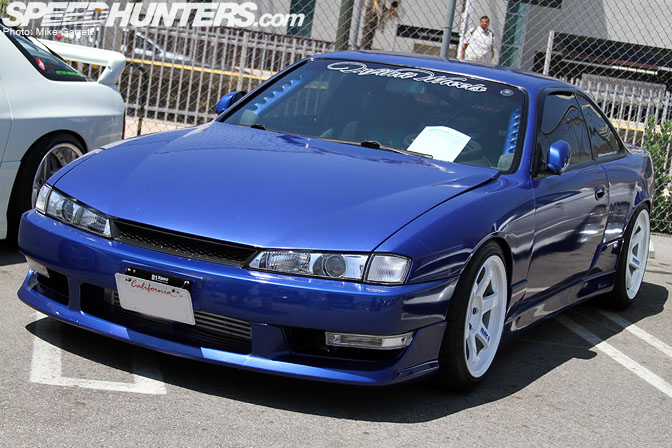 After seeing S-cars get the crap beaten out of them at drift events, it feels a little strange seeing them all shined up at car shows. That cage inside hints that this S14 does more than look pretty though…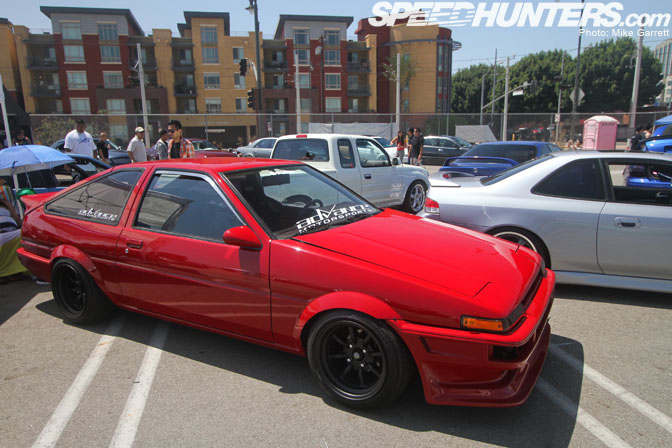 86 perfection. Nothing less.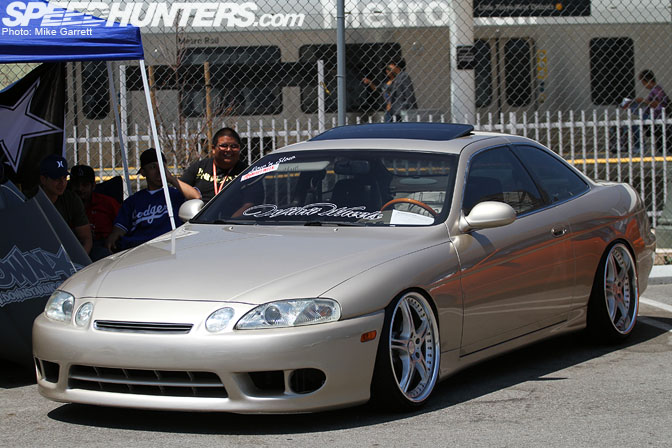 One of the best car designs of the '90s – the Lexus SC/Soarer. Looking awesome even in "Camry Beige".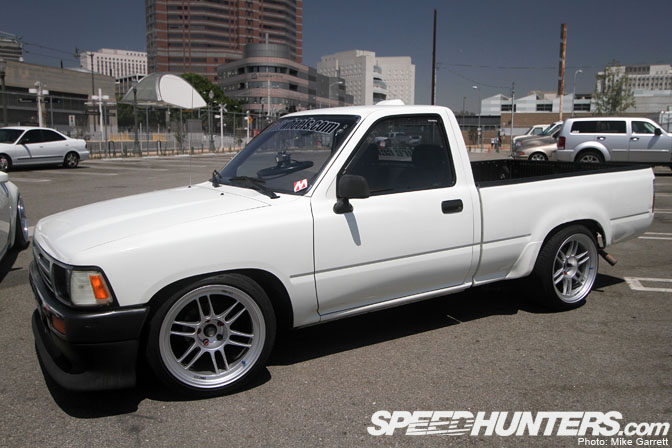 Enkei RPF1's – another one of those wheels that look great on pretty much anything. This Toyota pickup for example.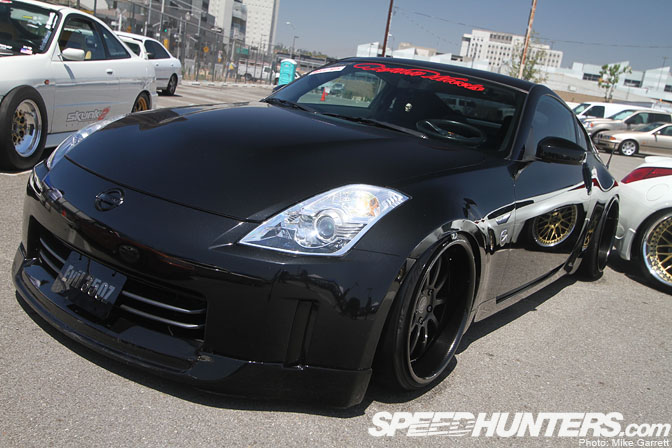 I'll finish up with this sinister looking Z33.
More from Nisei on the way! For now I need to get back to sorting through your reader ride submissions.
-Mike Garrett