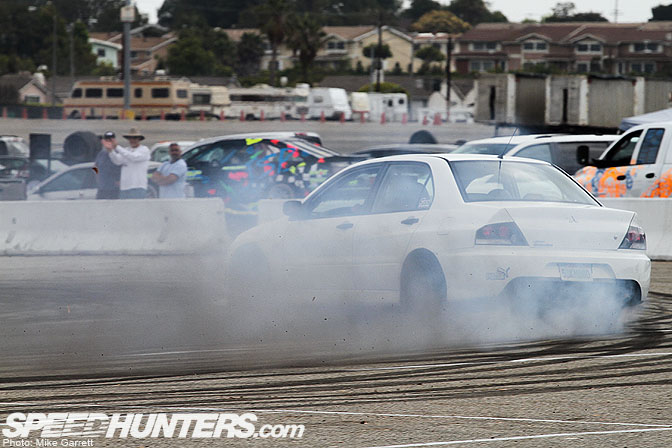 Ken Block's gymkhana videos have been seen by millions around the world – making his name a household one. Mr. Block has become a sensation for doing crazy things in automobiles, but you don't need to be an international superstar to compete in this most technical of motorsports.
In order to prove this, Ken is helping to bring gymkhana to the masses with the new Gymkhana Grid series. The series kicked off this weekend with a test event at the Hollywood Park race track, located not in Hollywood but it in Inglewood, just a stone's throw from LAX Airport.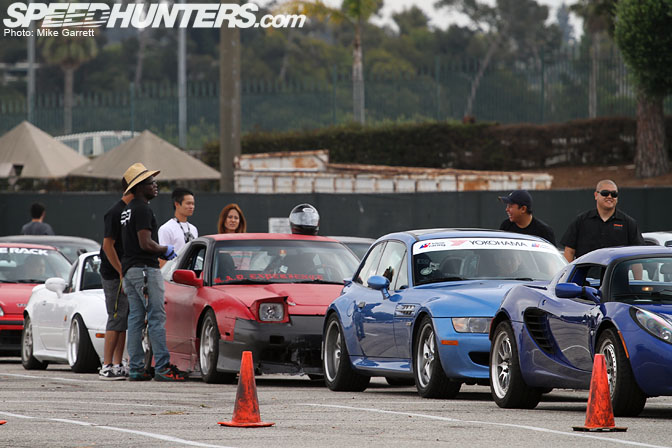 Seeing as this was a first time thing, I had no idea what to expect. When I got to the track yesterday morning, I was amazed at the racer turnout. There was a big variety of cars, ranging from Miatas and BMW's…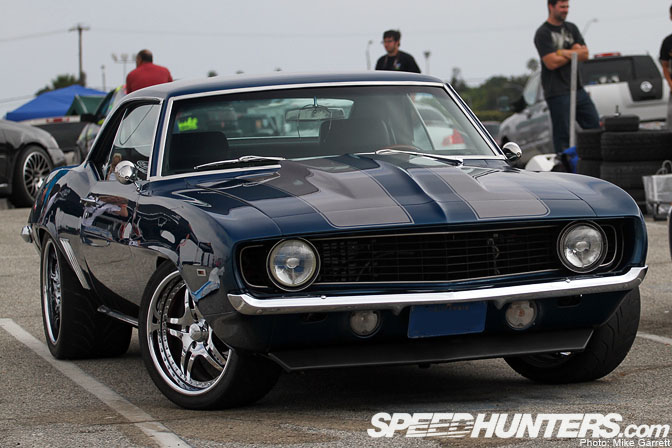 …to pro-touring beasts like this '69 Camaro.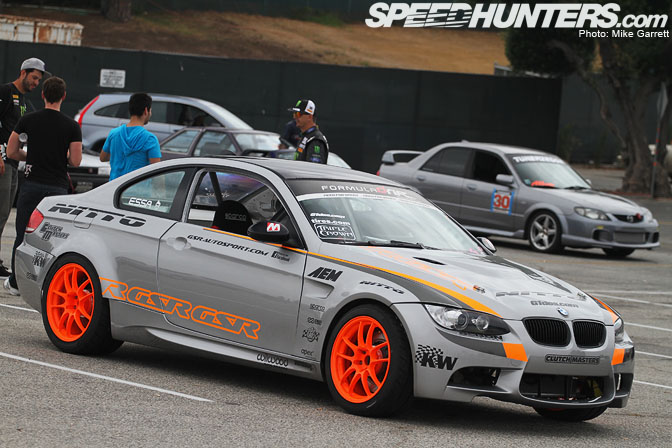 A few professional drivers even came out to play, like Michael Essa in his V10 BMW, sporting a fresh new silver livery.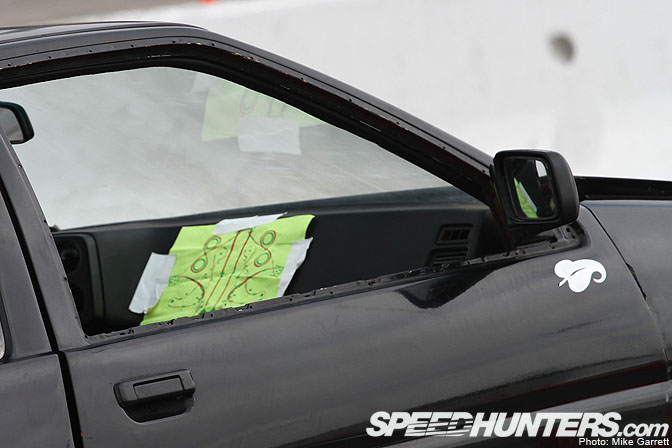 The first part of the day consisted mostly of drivers trying to learn the course – not an easy feat considering how complex the layout was.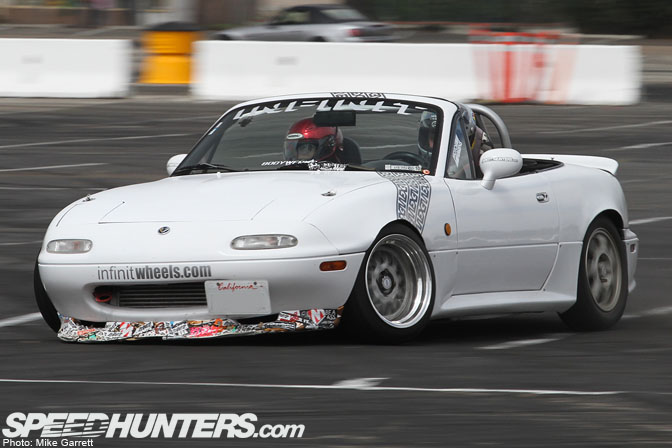 I had been to a few gymkhana events in Japan before but this was quite different than anything I've ever shot.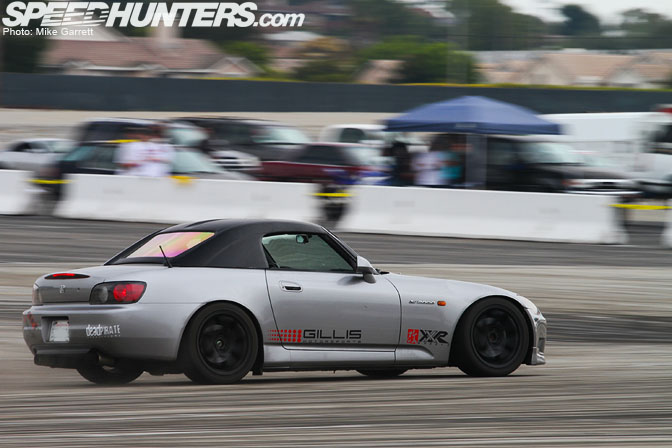 At some moments it seems like a normal autocross event, with drivers trying to get through the course as quickly as possible.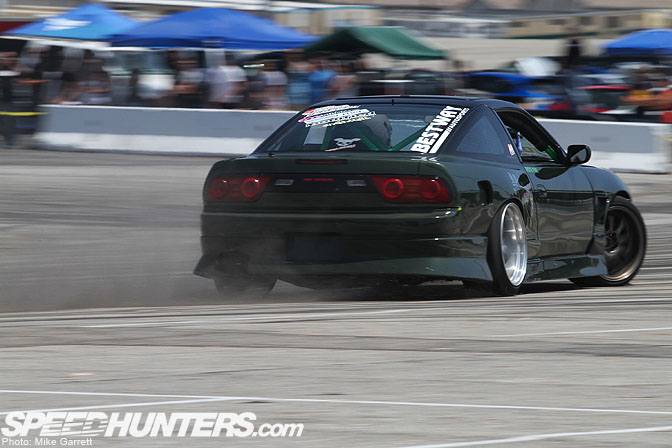 At others it seems like the drift events we are so familiar with.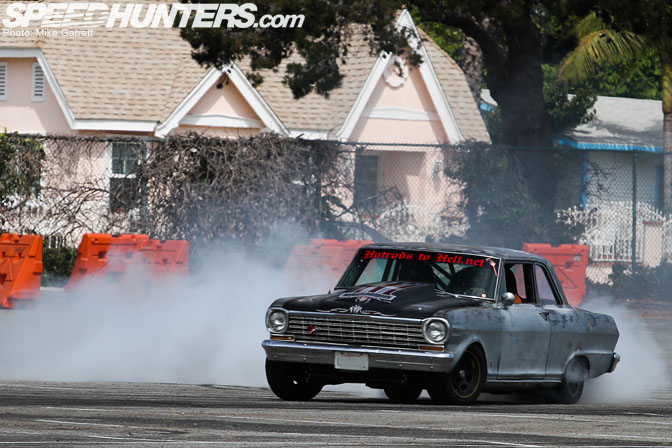 And sometimes, it's nothing less than total motoring mayhem – as demonstrated by the driver of this first gen Chevy Nova.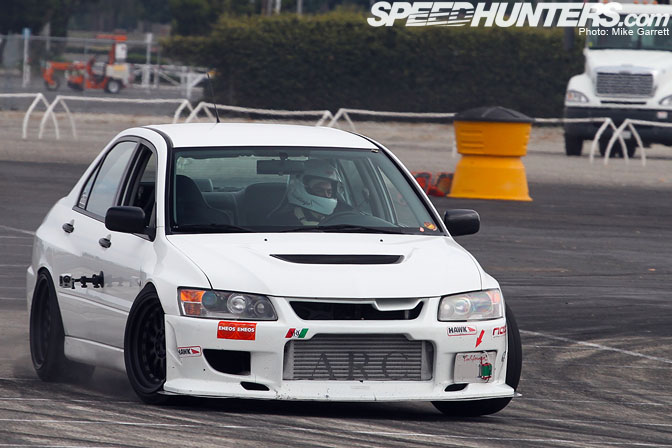 It's this combination of elements that makes gymkhana such a blast to shoot, and no doubt an even bigger blast to drive.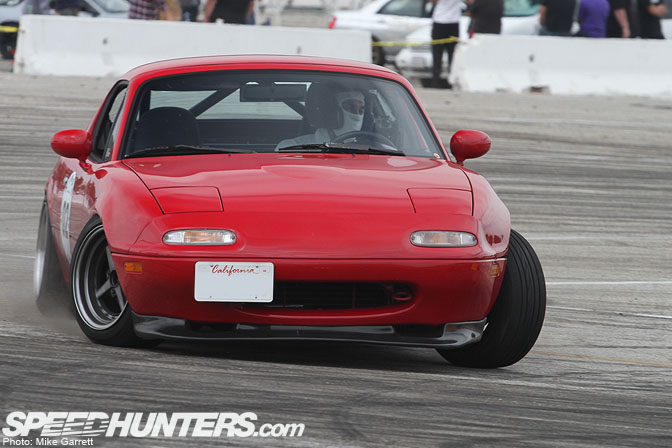 The nimble, tail happy character of the Miata makes it a good choice for this type of driving, and there were plenty of the little Roadsters out there.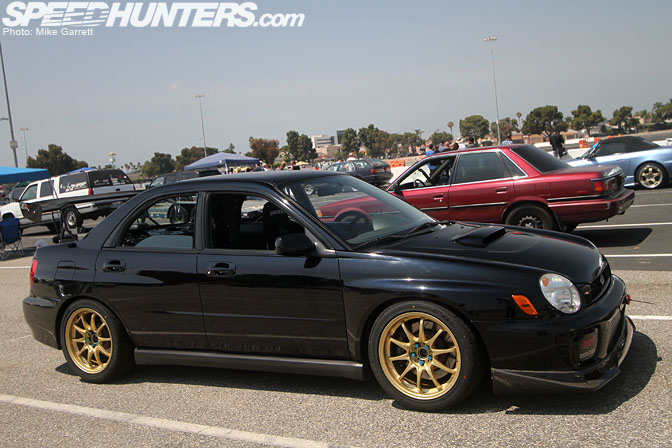 Along with plenty of Imprezas and Evos. This gutted WRX on CE28N's was one of my favorites.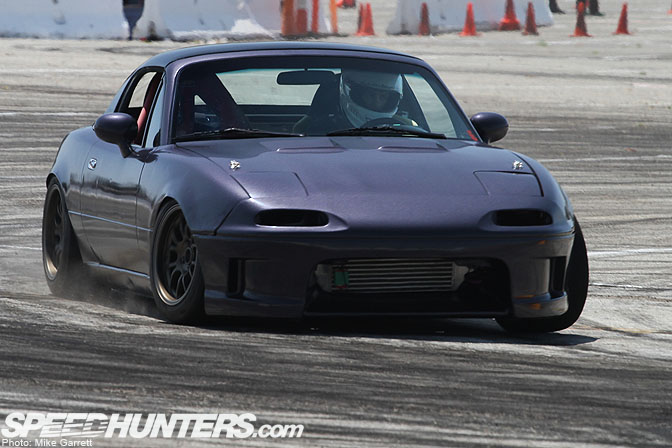 Another Roadster, slammed and boosted.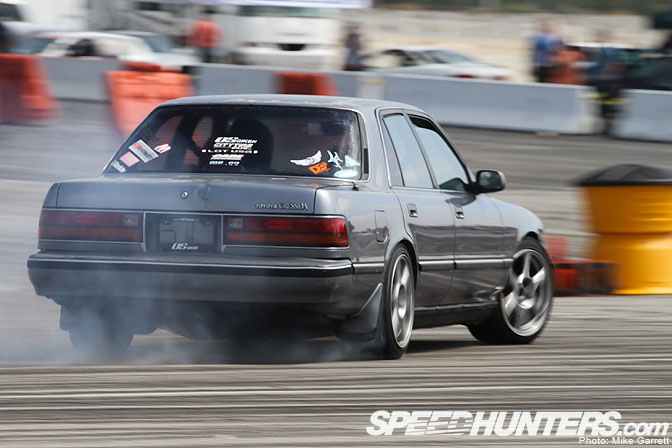 Hiro Sumida is no stranger to sideways driving – here he is sliding around the course in his Cressida.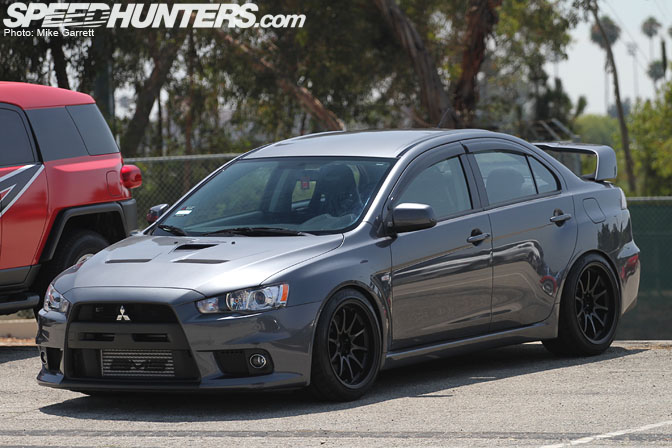 This is how you do an Evo X. So subtle and so right.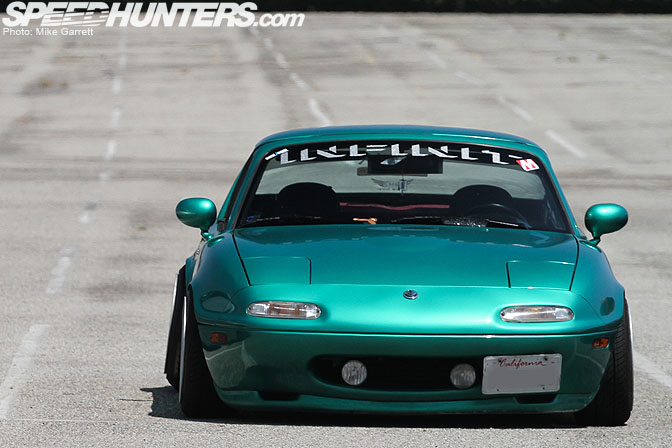 Meanwhile, the fitment of the steelies on this NA Miata is anything but subtle.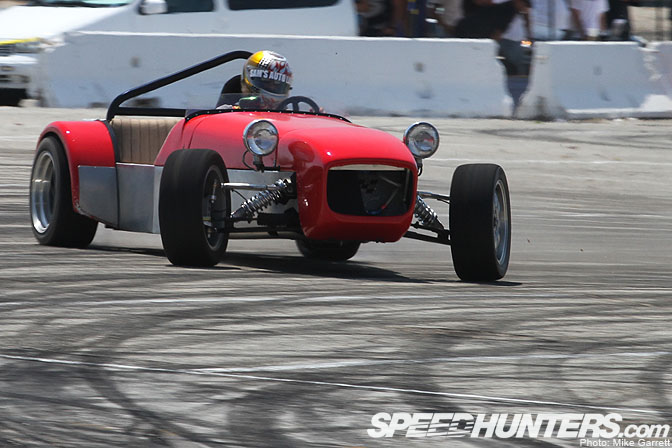 Another Formula D veteran, Alex Pfeiffer driving his 4AGE-powered Locust.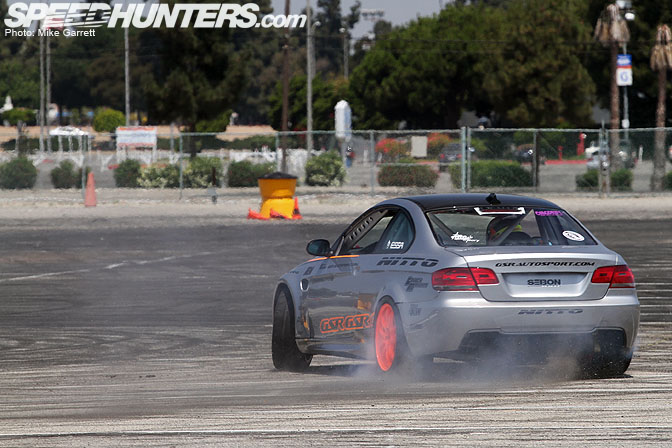 Essa heads out for some fun. The new coloring looks fantastic, no?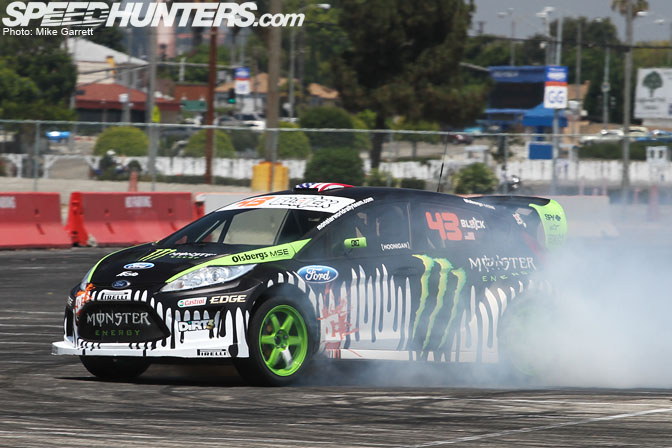 During the lunch break, Mr. Block himself went out on course in his Fiesta – as everyone in the entire place ran trackside to have a look.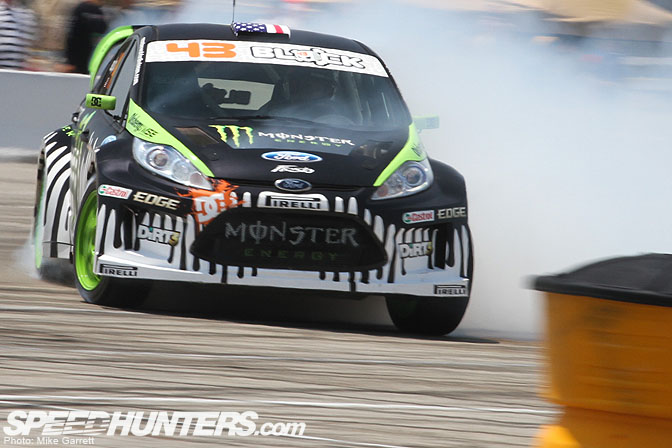 All in all it was a great day of action. I'll be back soon with some more photos from Hollywood Park.
For more on this very promising series, head over to GymkhanaGrid.com
-Mike Garrett