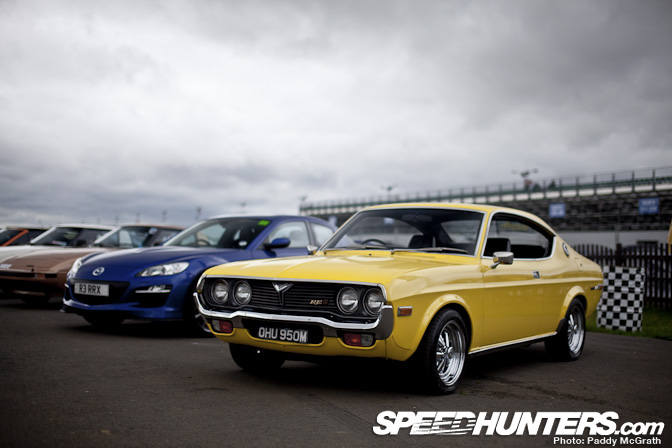 One of the cars that stood out at Rotorstock was this beautifully restored RX4. I often hear people complain about how poor the style of Japanese car design is but I really like the shape of the RX4. In some ways it reminds me of the Ford Capri and in others of American muscle of the same era. I particularly like the removal of the B-pillar, something we can see today in the RX8.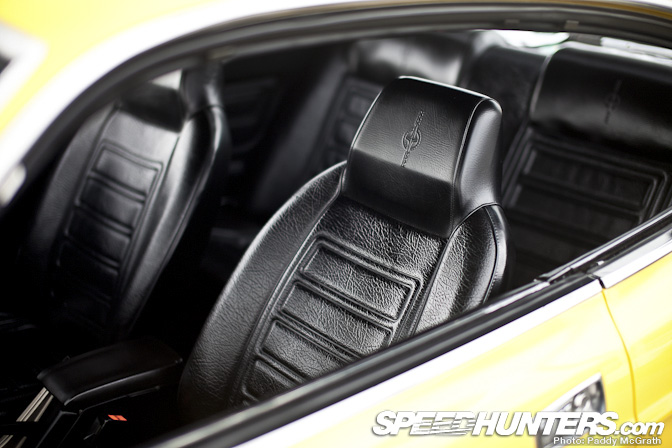 The interior made me feel ashamed of the state mine is in. The leather was absolutely mint !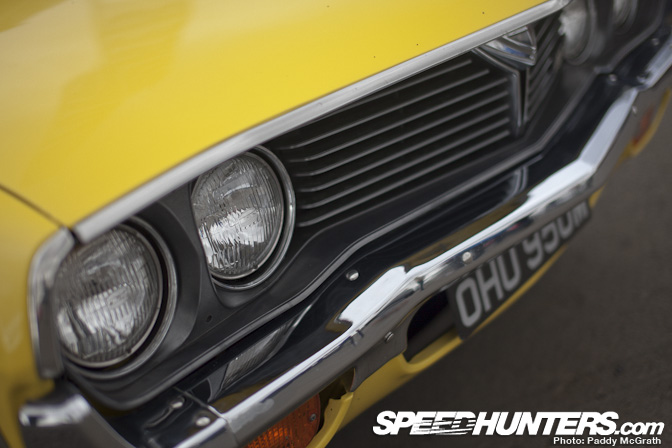 The car has been painted in what appears to be the same yellow available on the RX8. Yellow is a very difficult colour to get right on a car but this shade perfectly suits the RX4. I'll have to say that I'm a fan of modern colours on classic cars.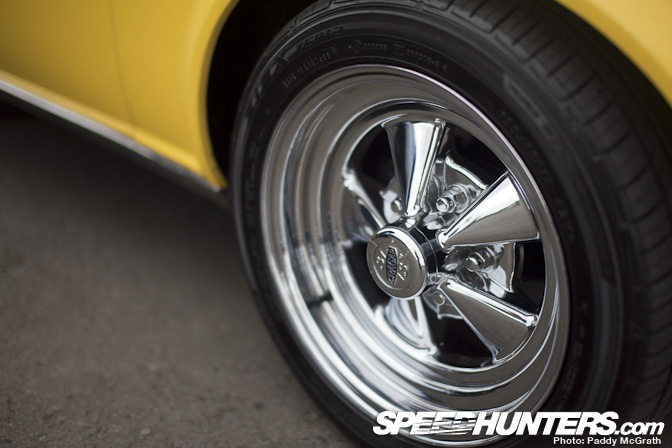 Polished Cragar wheels maintain the image of the early 70s.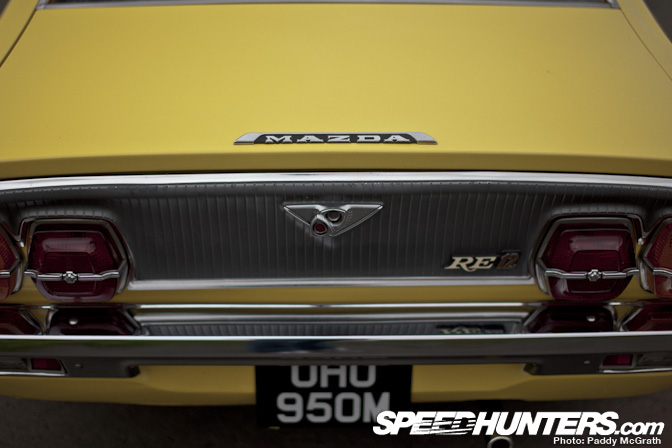 The RX4's originally came with the 12A engine, the predecessor to the now infamous 13B.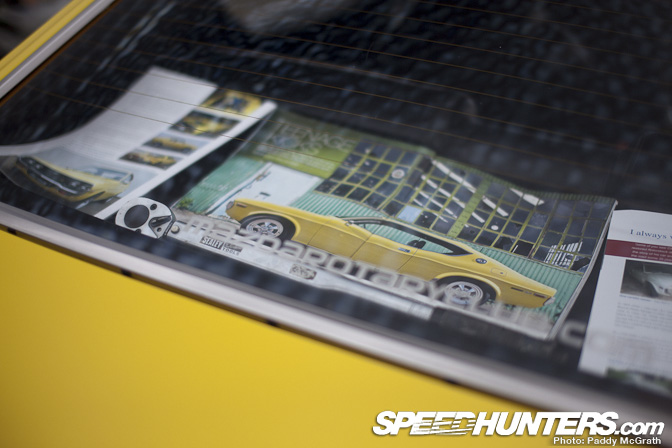 The car has just recently had a feature in Retro Cars magazine in the UK. I must pick up a copy to continue on my path of rotary enlightenment !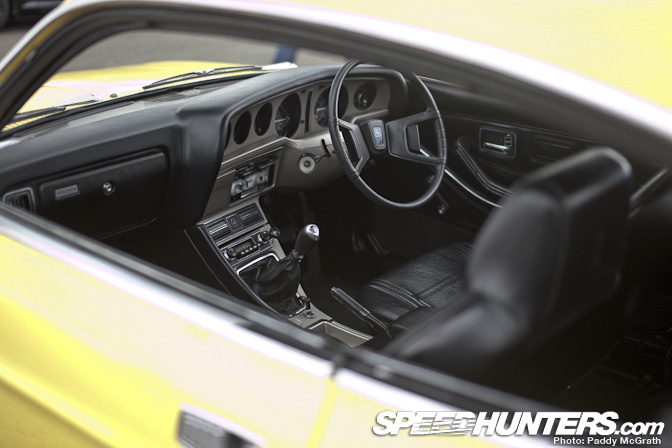 A sublime example of the RX4. If the owner is reading (I spotted a few comments from the UK Rotary Club on the previous Rotorstock posts) would he / she be kind enough to share some information with us on the build ? I'd love to see under the hood on this !
Paddy