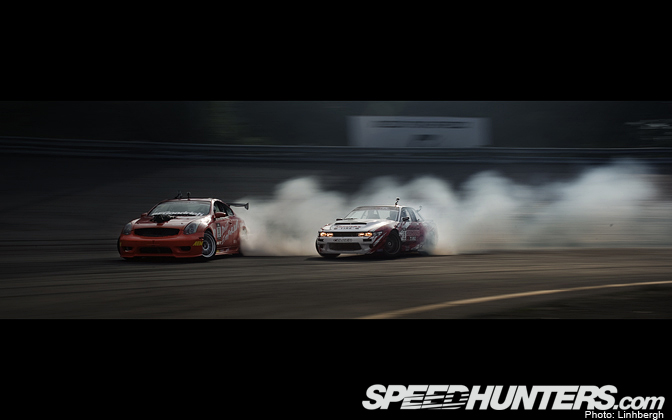 As we all crawl back into your weekday routines, how about another set of desktop wallpapers from Formula D New Jersey to wash away those Monday blues?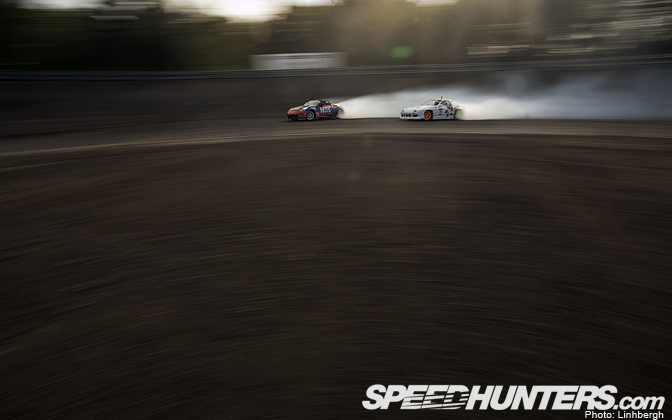 Here's a snap from the last corner with Chris Forsberg and Charles Ng going at it at full tilt. If you missed out on Charles Ng's guest blog, be sure to catch up with it here.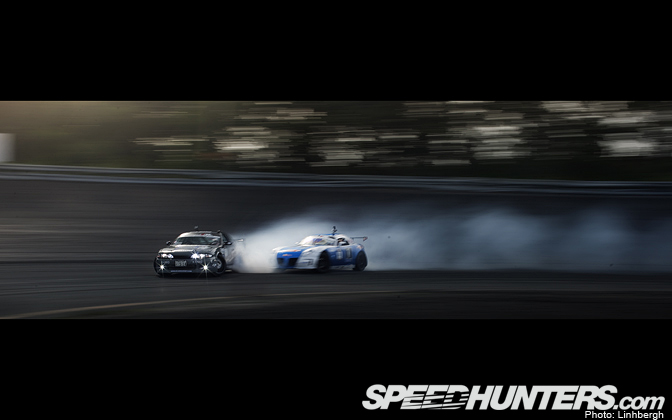 Dean "Karnage" Kearney vs. Ryan "Hampshaa" Tuerck.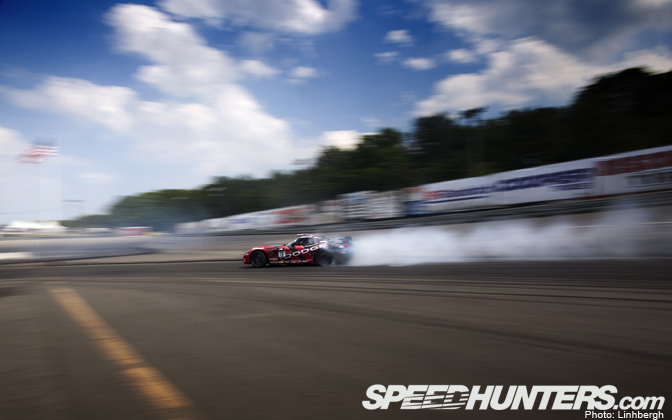 A few sideways-tire-burning photos to switch out on your desktop would go well with that morning coffee, tea, or energy drink-of-choice, don't you think? Head on over to the media section to brighten up that desktop of yours wherever you are on this Monday.
-Linhbergh