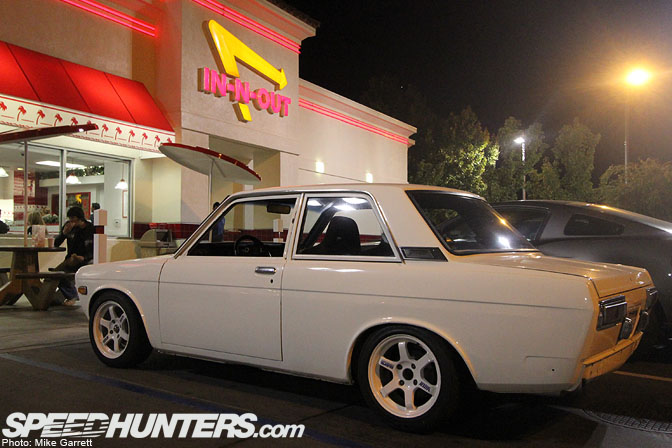 My buddy Mike is a bit of a Datsun 510 nerd.
He's built two and a half (I'll explain later) 510's over the past several years, and his most recent project is coming along quite well. Over the Memorial Day holiday weekend I met him in our hometown of Fresno,CA to check out the progress on his car and just like old high school days, drive around with no particular no place to go.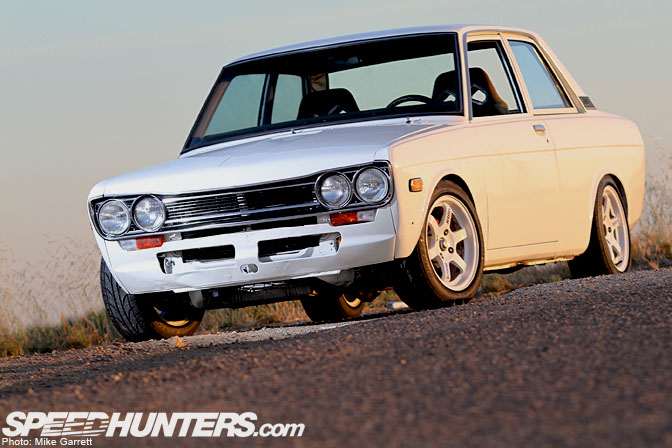 The reason I say his second and a half 510 project is because it is. His first was a KA24DE-powered two-door that he sold a few years ago. Next came another two-door, which was intended to be a cheaper, simpler project.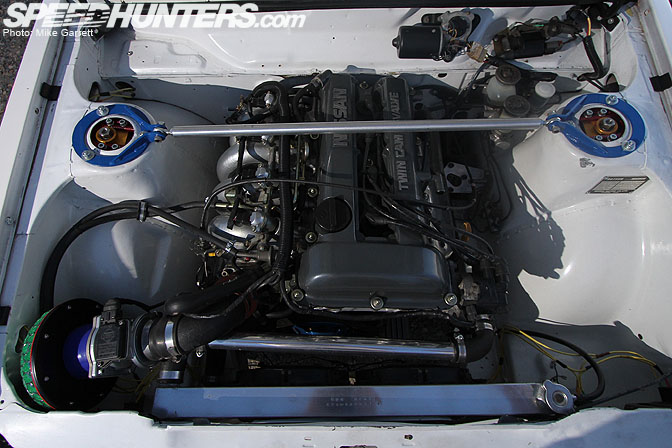 This time around he went with naturally aspirated SR20 power. Still cost effective, but with a bit more sporting character than the torquey KA.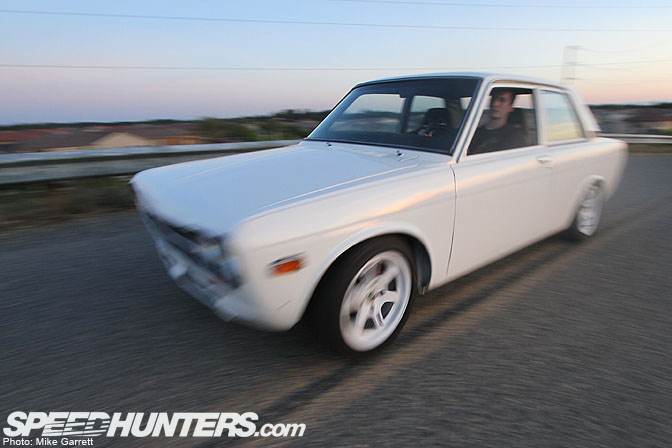 After a slight mishap in that car, Mike decided to swap the running gear and suspension over to a fresh chassis. The old car was cut in half and scrapped, and 510 project 2.5 was born.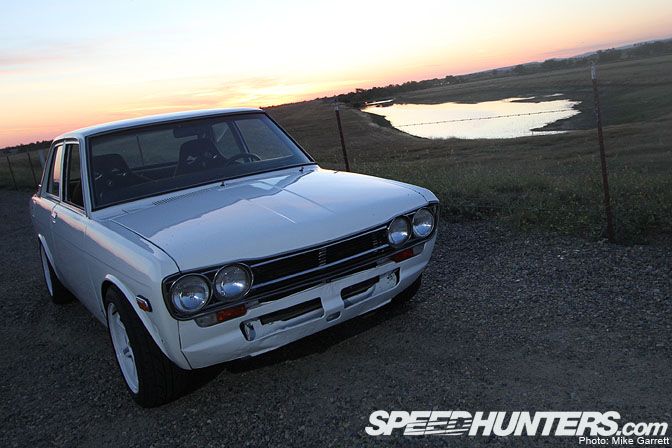 Like the previous cars, this was one was built completely in his garage. Mike says it's a strange feeling driving down the highway in something you pretty much built from scratch. Wait…did I tighten that bolt?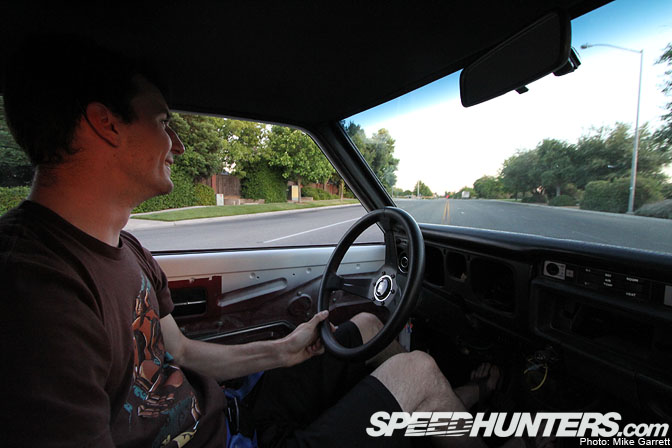 She's still very much a work in progress. Mike drove the car three hours
from his place in Sacramento with no tach, speedometer, temp gauge, or gas gauge. No instrumentation of any sort.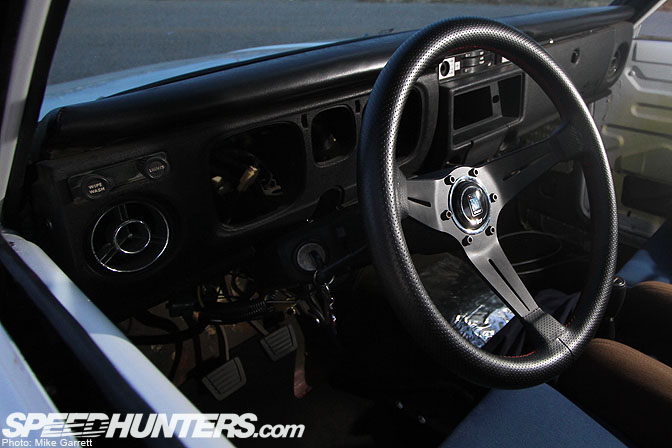 But he has the important stuff down, like that sweet deep cone (or is that corn?) Nardi steering wheel.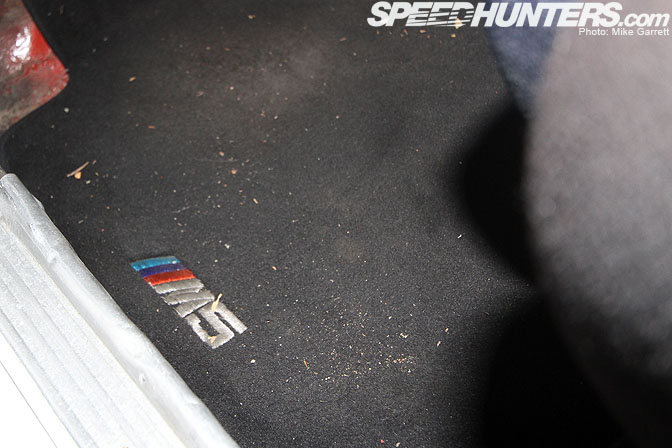 And the coolest mod ever, factory floormats stolen from his roommate's E39 BMW M5.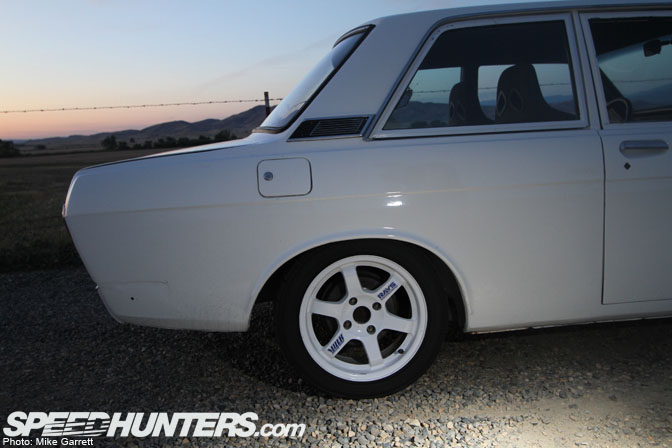 The real reason Mike endured three hours down the freeway with no creature comforts of any sort was to show off his new wheels – 15"x7" zero offset TE37's.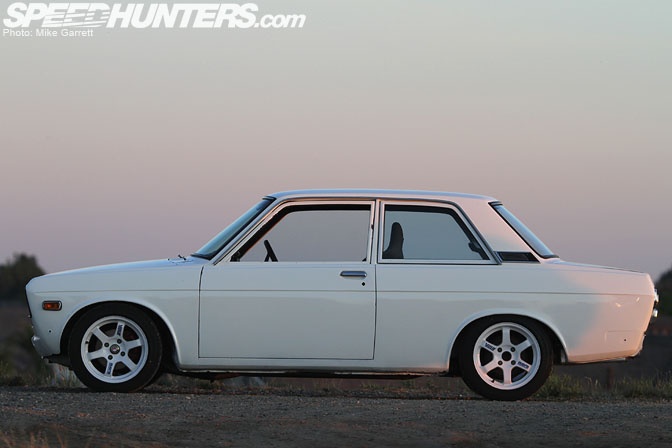 It's a modern timeless look – if that makes any sense…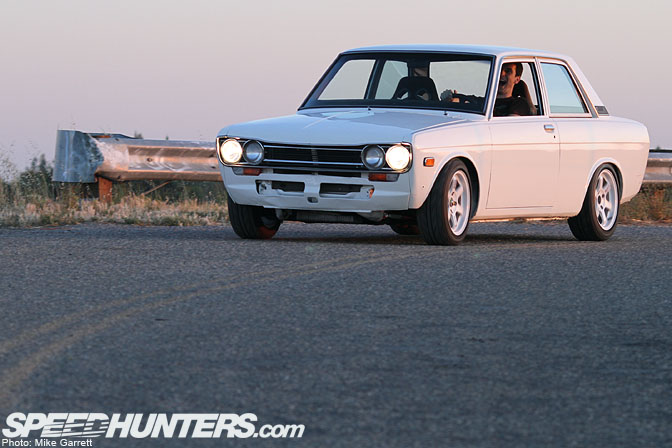 Mike's expression in this picture just scratches the surface of how fun this car is to drive.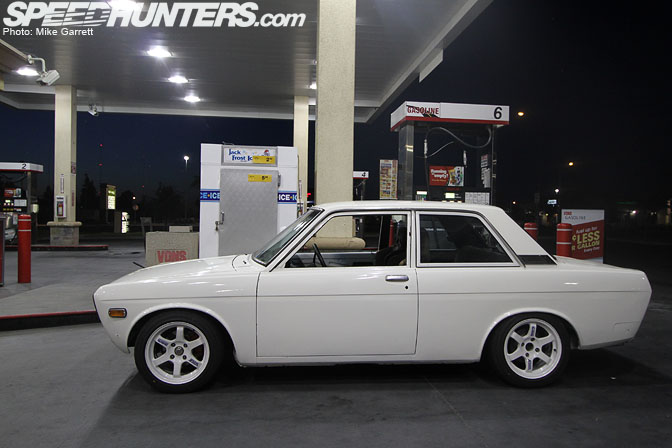 After we finished shooting some pictures, the little tin can was filled with gas and we headed out on the town.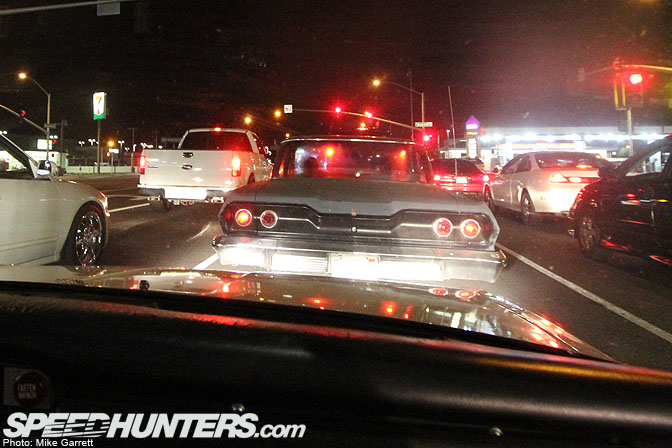 Ah yes, Blackstone Avenue –  countless nights of our youth were spent driving aimlessly up and down this street. As we found, it still gets pretty full on weekend nights with a mix of everything from Hondas to lowriders and of course the signature bagged pickups of the Central Valley.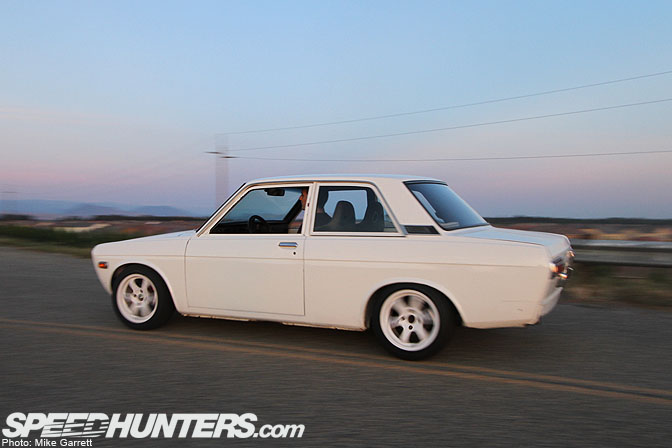 After that trip down memory lane we parted ways, with Mike heading back to SacTown and me back to LA. After finishing the 510 Mike is actually talking about selling it for something with a bit more comfort.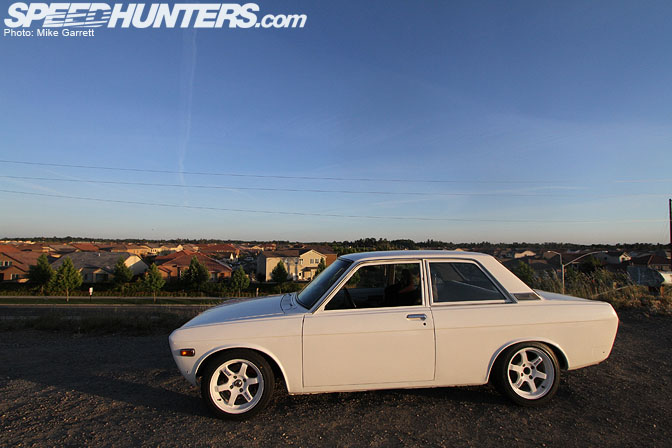 Other cars may be more comfortable, but will they be instant conversation starters wherever you go? Probably not.
I guess we'll see what happens with 510 number 2.5.
-Mike Garrett