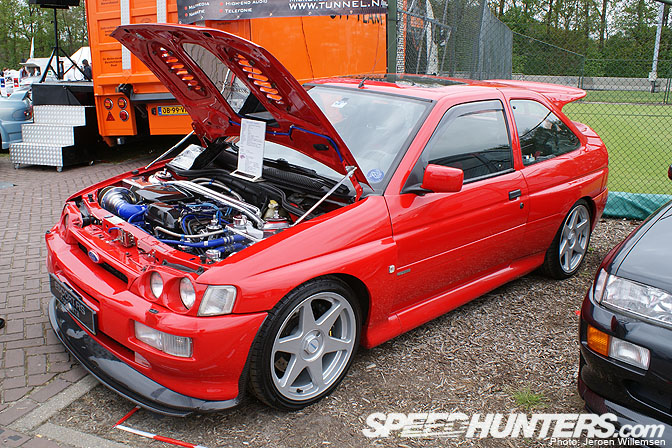 For my second installment from the Full Speed event I wanted to start with this very iconic car, the Ford Escort Cosworth. It looked like it had a fresh new paintjob, or the owner has a strict regime of washing the car every day. You hardly see these cars on the road especially in such good condition.
They had three of these cars lined up, you can just see the black one. It seemed that the owners loved the Azev wheel design because all three cars had similar designs except for this red one that went with Rondell 18″ with an extra spoke. Also check out the custom carbon front splitter.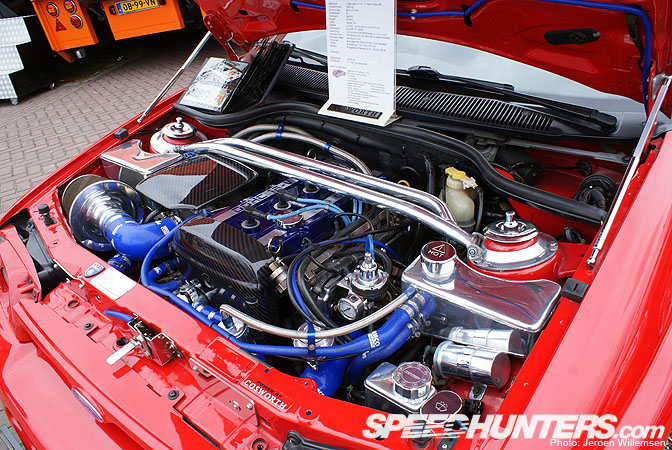 The heart of this beast is the 2 liter turbo engine made by Cosworth. The engine is capable of 345bhp and has 416Nm, don't forget it's a four wheel drive machine.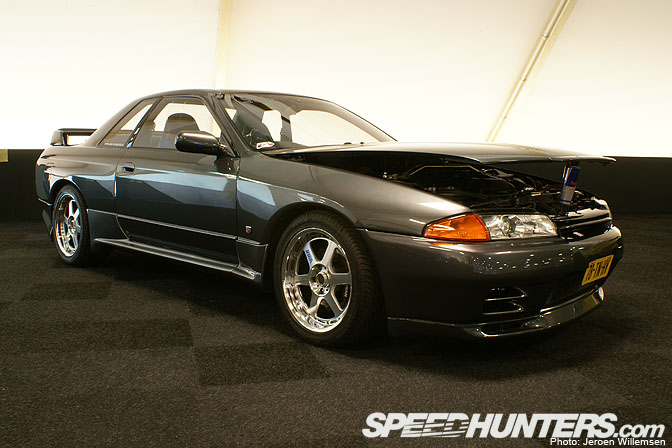 One of the best, if not the best looking Skylines on the premises was this pristine R32 GT-R with some retro Volk wheels. A shame that it was tucked away on the first floor it should have got a lot more attention from the audience.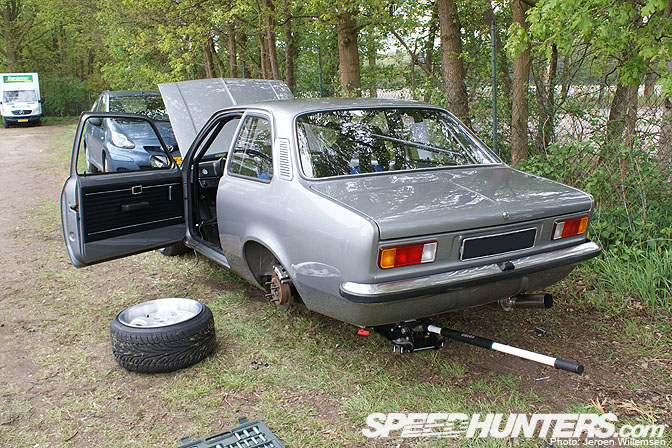 There was also a small drag competition outside on a very small strip of road. Not sure how long it actual was but some of the cars couldn't go all out. One of them was this Opel C Kadett, I'll have a separate feature on this one.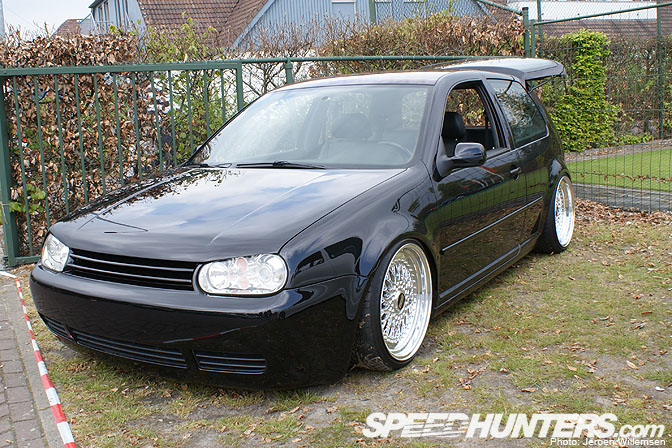 The VW community never disappoints. It doesn't get any cleaner than this.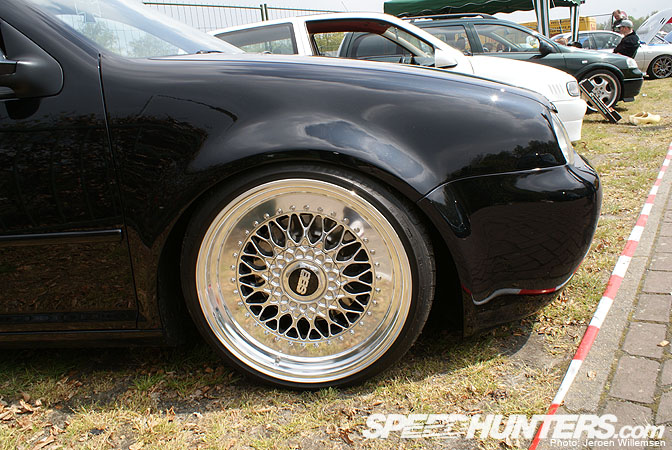 Of course it rolled on BBS mesh wheels. A perfect combination.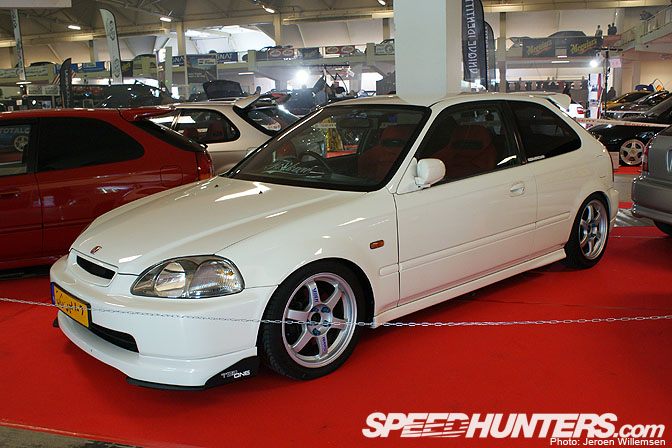 The Honda community also had strong presence in the form of 'I love my EK' crew. They came out with some very nice cars. This imported Type R version was particularly good looking.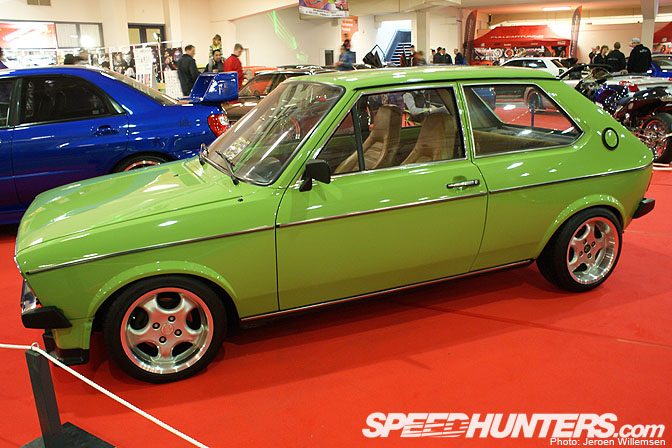 This retro Volkswagen Polo looked a bit out of place in between some high powered Subaru's , but that's just the reason why I photographed it.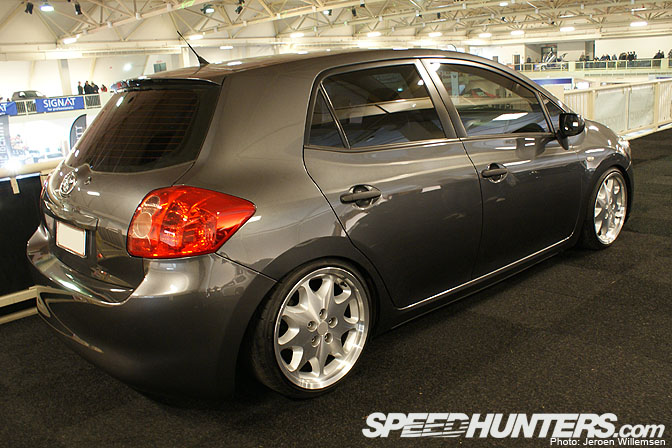 This Toyota Auris had a set of Startech wheels that you would normally find on a Jaguar or Dodge. Startech is a division of Brabus that caters for American and English cars.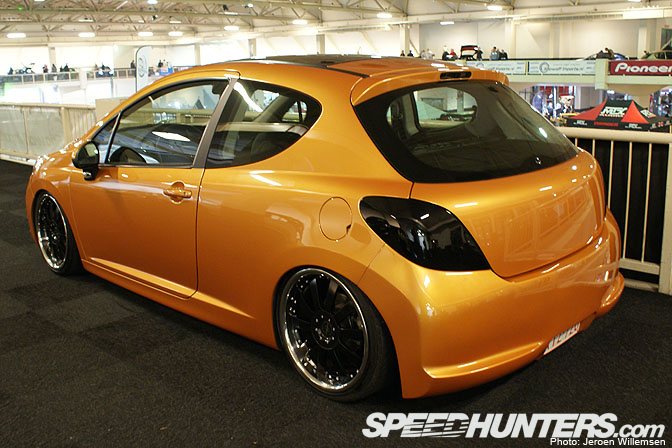 A very clean example was this Peugeot 207. A theme that is very popular in Belgium.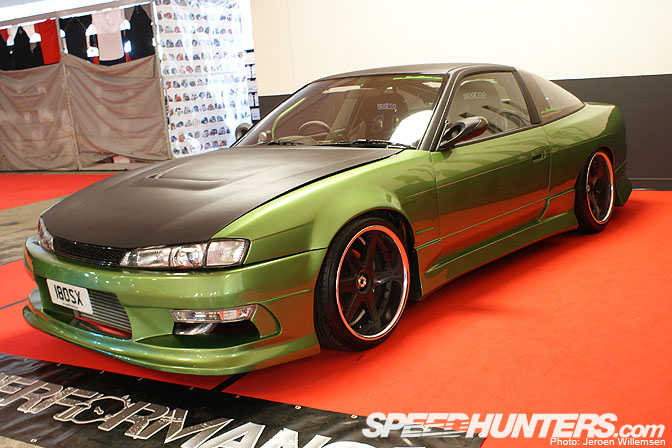 Tucked away behind a very big concrete column was this 180SX with a S14 nose. It featured a complete blister kit and Racinghart wheels. It seemed that these went out of fashion after 'The fast and the furious' movie, or was it the other way around?
Well that's it for my coverage of the Full Speed event. This weekend I'll be off to the Tuning World event at Bodensee, maybe I'll see some of you there
-Jeroen Willemsen