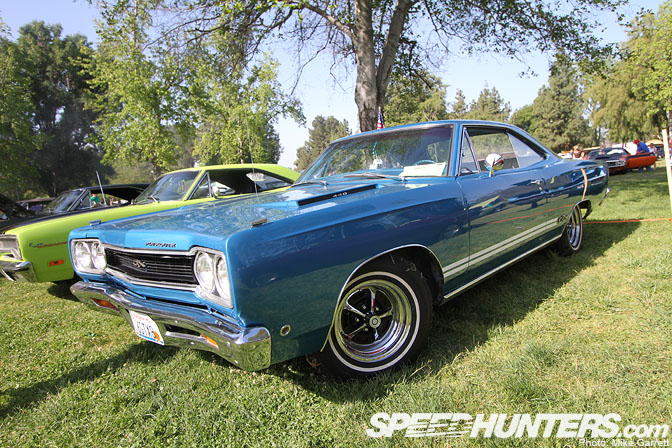 I was glad to see that my coverage of the Mopar Spring Fling in Van Nuys went over pretty well, so here's a final batch of shots from Woodley Park last Sunday.
Up above we have a pristine example of Plymouth's upmarket version of the Road Runner, the GTX.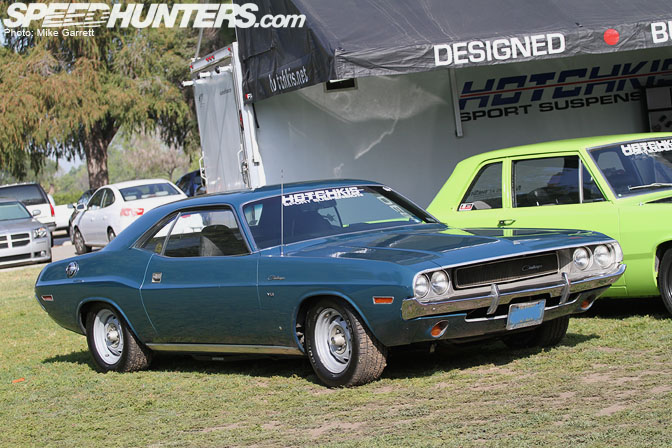 Hotchkis Suspension had a large booth at the show with a few of their project vehicles, including this minty Challenger.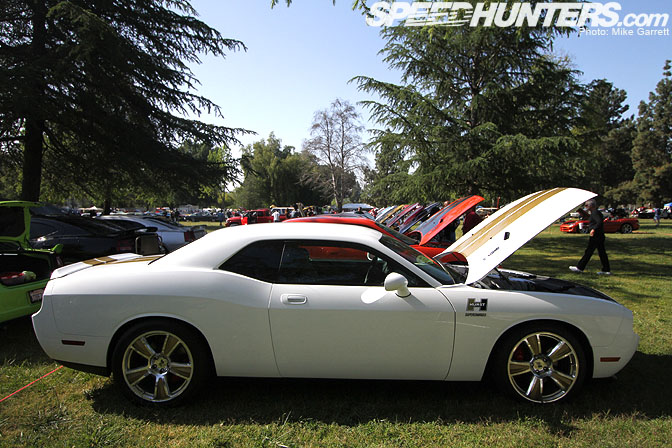 And speaking of Challengers, here's the Hurst version of the new Challenger. I've been attracted to this thing ever since I saw it at SEMA last year.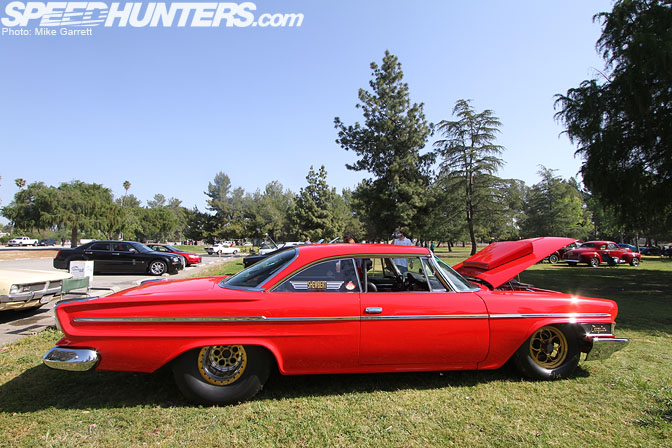 How's this for unique? A Hemi-powered race car built out of a '62 Chrysler Newport. This thing was gorgeous.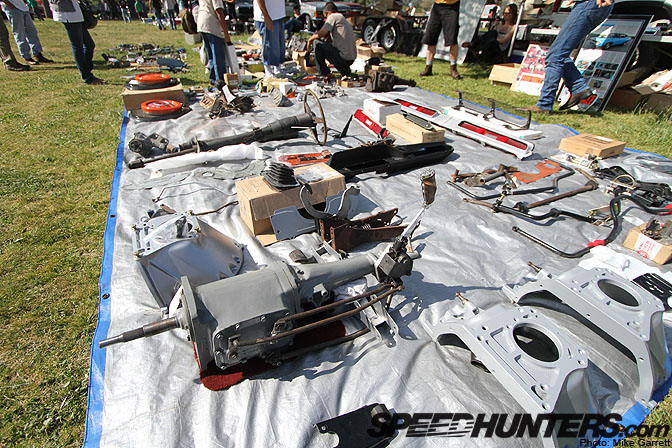 Some more swap meet action. Note the famed Mopar "pistol grip" handle on the gear shift.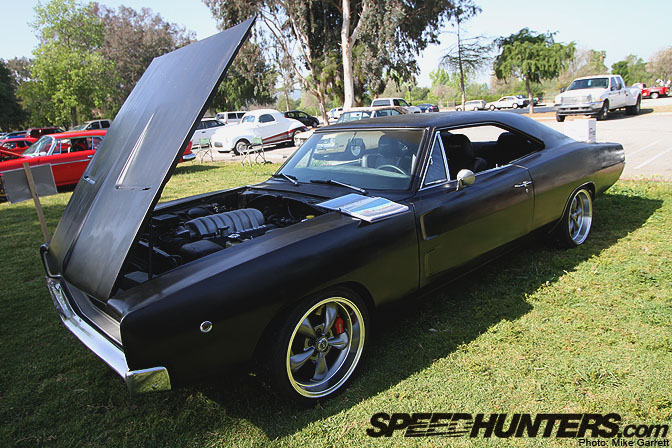 This Charger was in the "Under Construction" area of the show…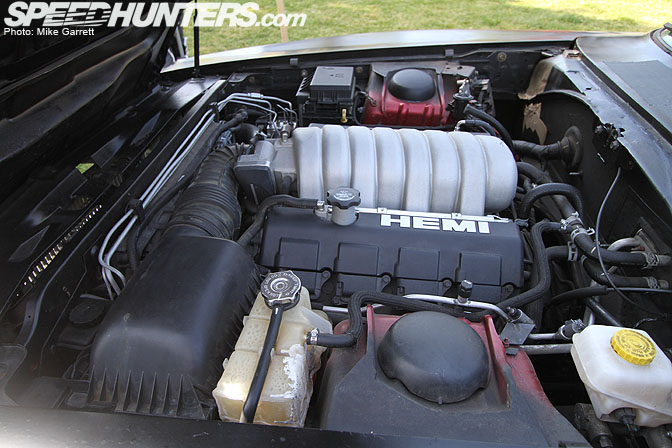 …sporting a fresh 6.1 Hemi swap out of a late model Dodge Magnum.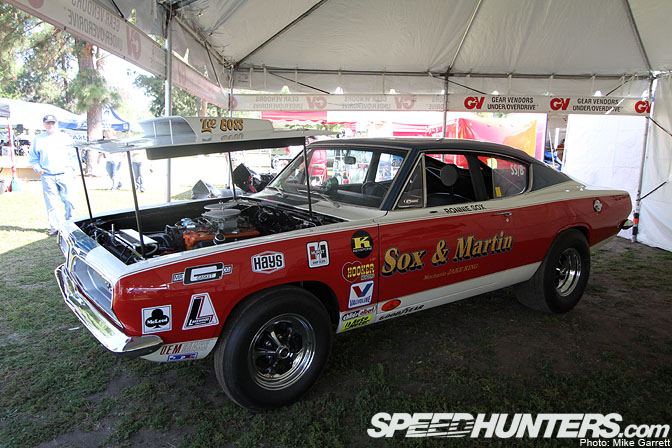 A fully restored Sox & Martin Barracuda drag car. Does it get any better than this?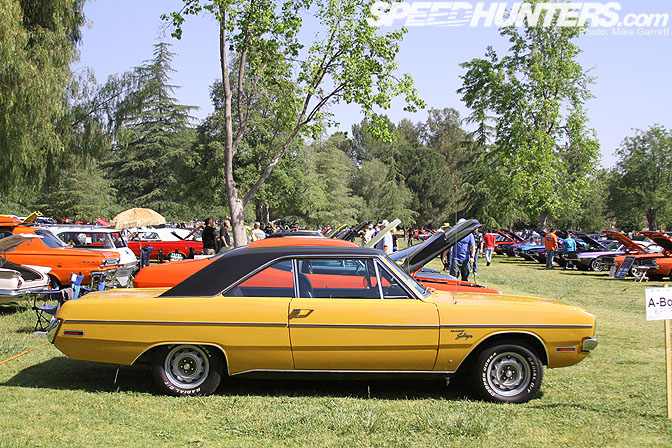 The lightweight A-body is still one the most inexpensive ways to get into a classic Mopar. Whether its a Dodge Dart or Plymouth Valiant…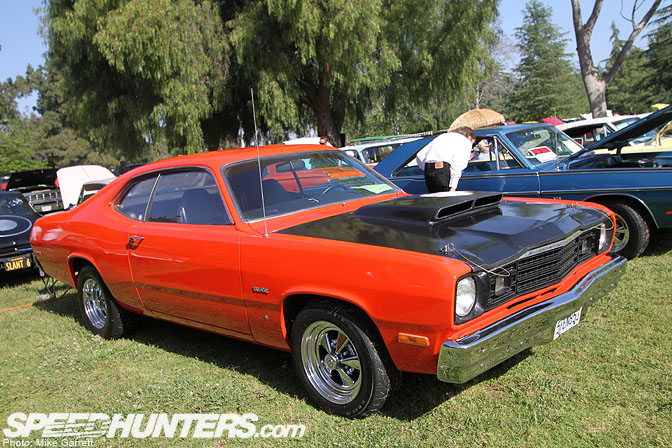 …or one of their fastback cousins, like this Plymouth Duster.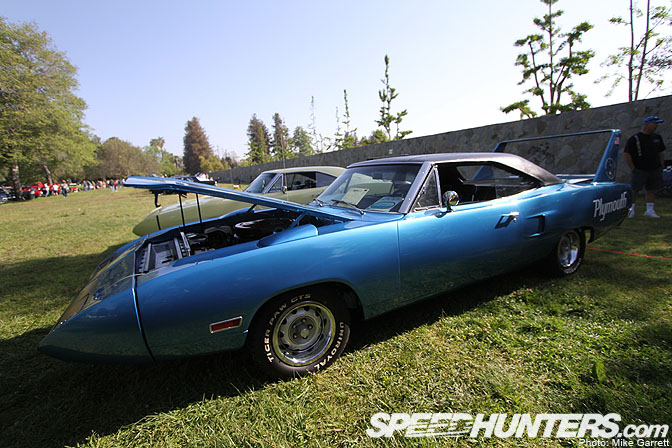 Here's Plymouth's version of the winged car – the Superbird.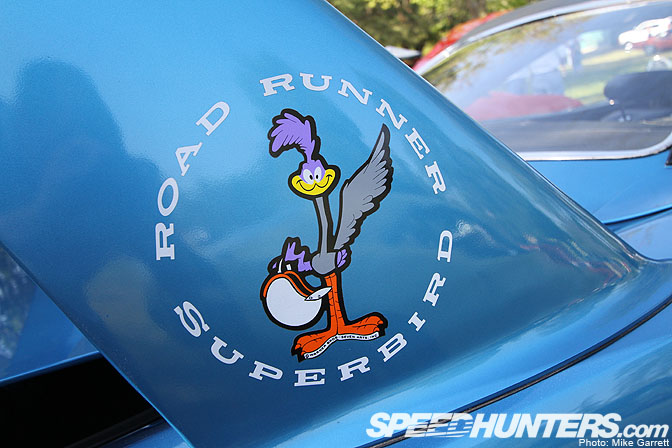 They couldn't give these things away when they were new, and now they're some of the most prized collector cars in the world.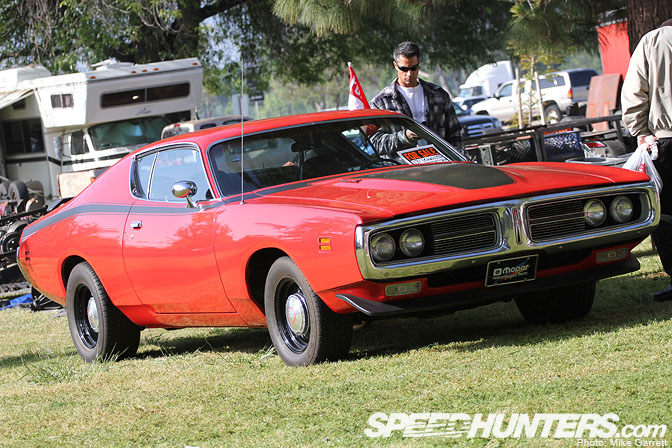 A bit love for the third generation Charger. Not as iconic as the '68-'70 cars, but still awesome.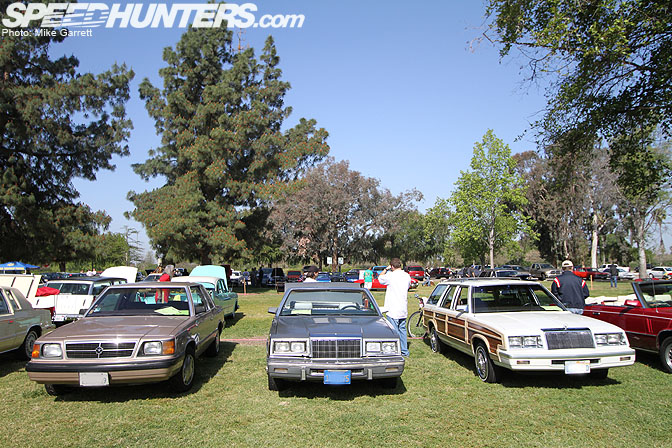 There was even a selection of 1980's era front-drive Mopars at the show. Does anyone else remember that fake Dodge Aries commercial from the pre-YouTube days?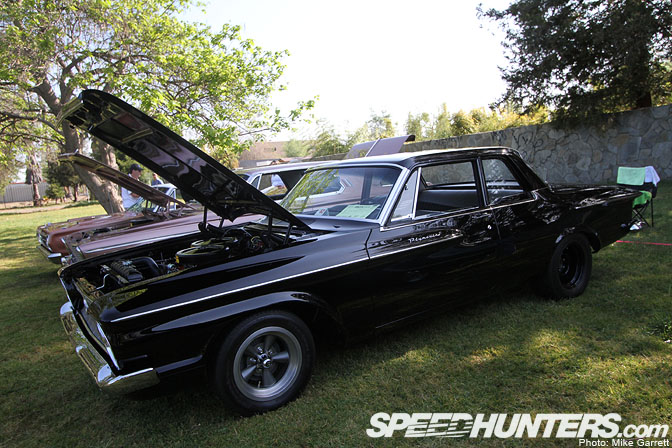 Factory specials like this '62 Plymouth were tearing up dragstrips and boulevards around the country before "muscle car" was even a word.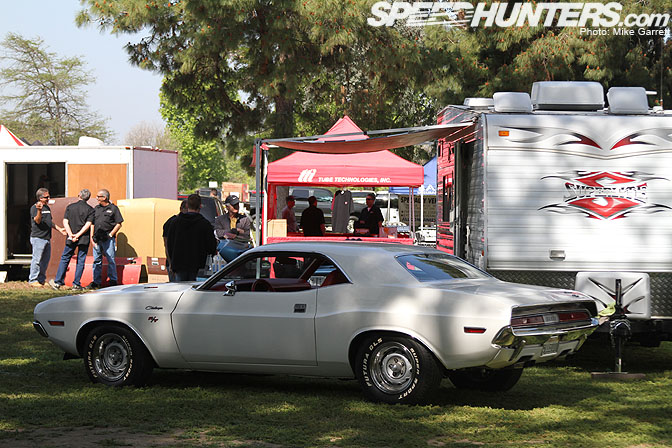 Mr. Kowalski even decided to drop by. Cheers if you pick up the reference.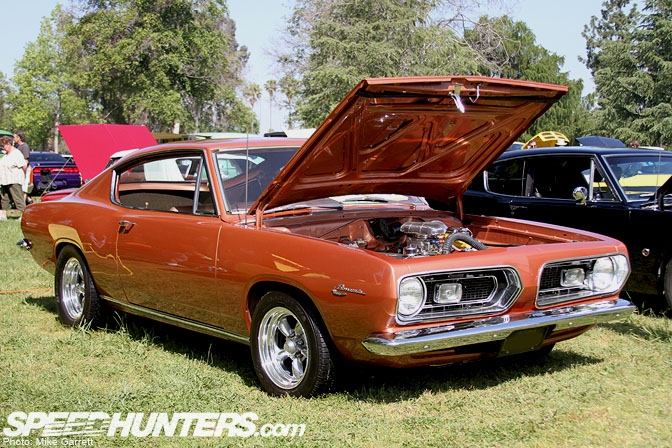 Another nice example of a second generation Barracuda. What's that under the hood?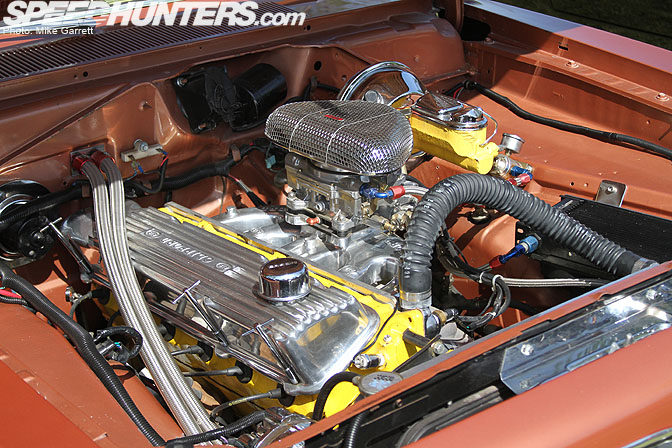 No, not a V8, but a hopped up slant six. Cool.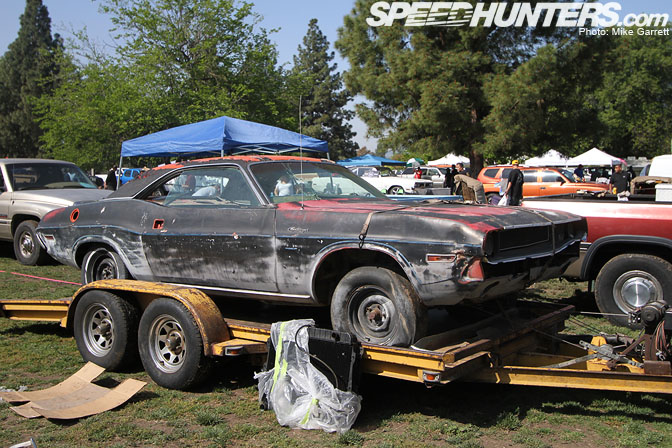 Here's a Challenger that needs just a bit of TLC.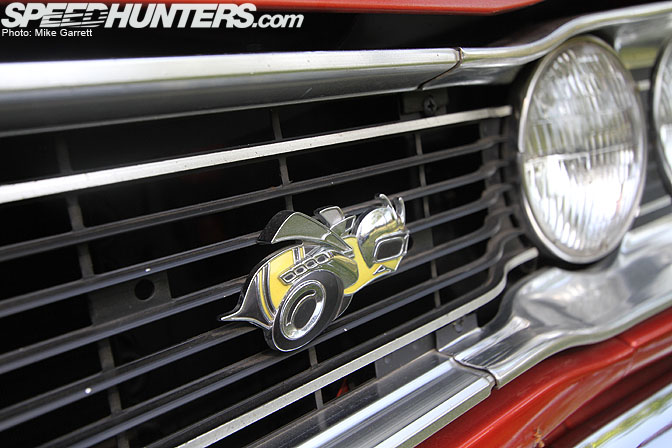 And with that I'll wrap up my coverage of the Spring Fling. If you'd like to check this out, an identical event will be held in October known as the (surprise!) Fall Fling.
Hope you enjoyed this as much as I did!
-Mike Garrett