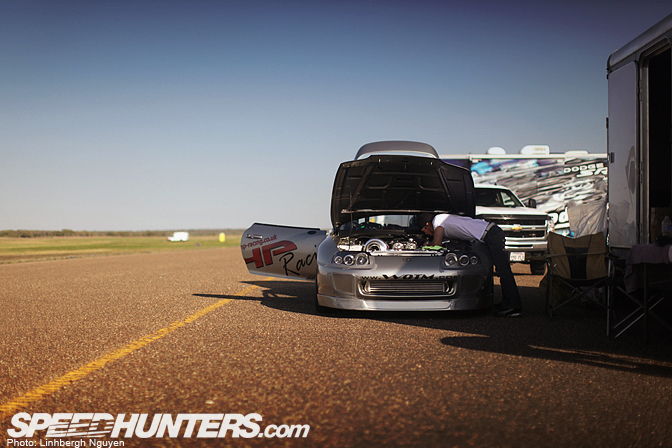 Mile events are fast becoming the go-to event for anyone that is willing to stretch the wings on their weekend cars. These events attract people from those with deep pocket, and to the humble weekend enthusiast. So as we gear up for the weekend of sideways action, here's one last look at the Texas Mile.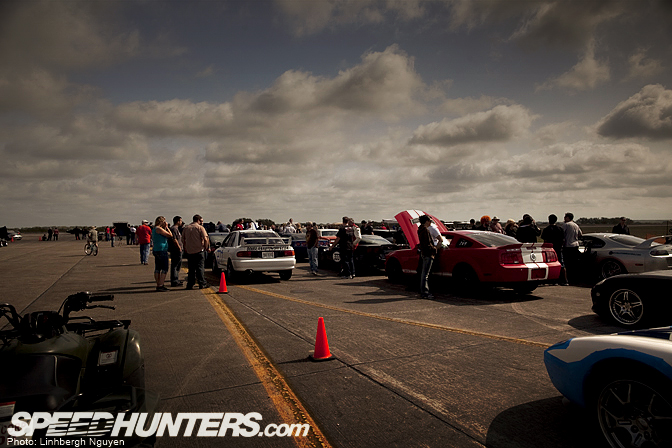 The starting grid is the best place to meet all the drivers and learn about all the different cars that are out there.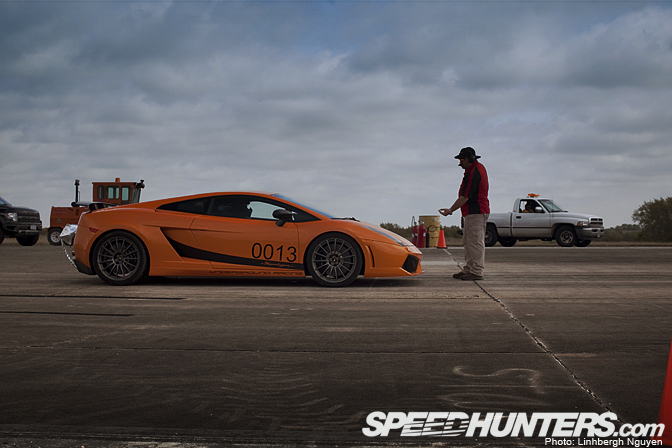 Underground Racing had its two twin turbo Gallardo's out. Their orange #13 car hit an insane speed of 250.1 MPH!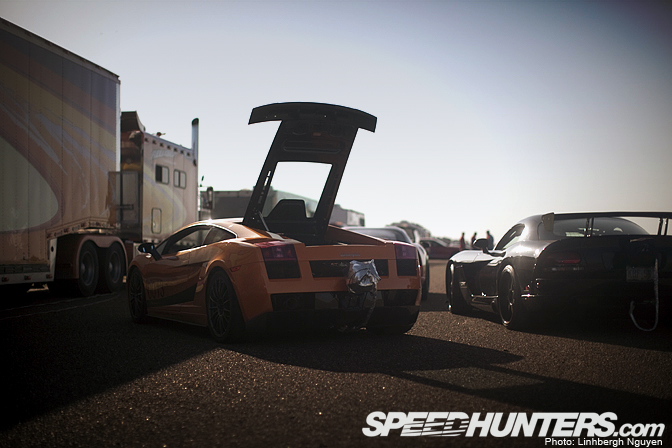 The Underground Racing boys sure knew how to show off, that's for sure. Their pit area was the envy of the whole paddock. They even employed a man who's only job was to wipe off the drool that landed on the cars from the spectators (I kid, I kid….)!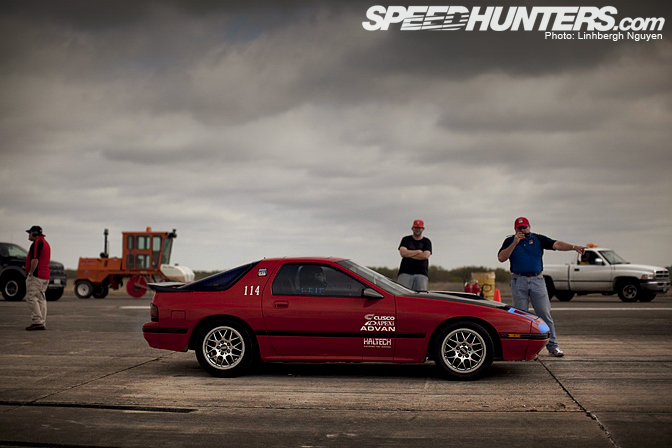 I've said in my previous post that there are all sorts of cars out at the mile, from the exotics to the everyday man's car. Take this FC RX-7 for example. It was fantastic to see this bit of import lovin' out on the starting line.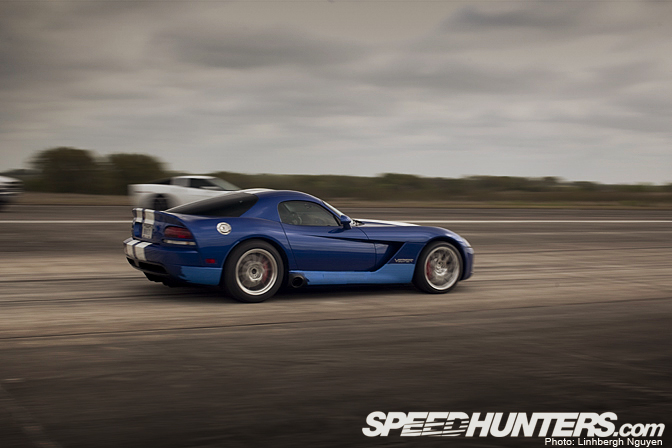 There was quite a selection of Dodge Vipers out there, but not as much of a selection as the Ford GTs and Corvettes though.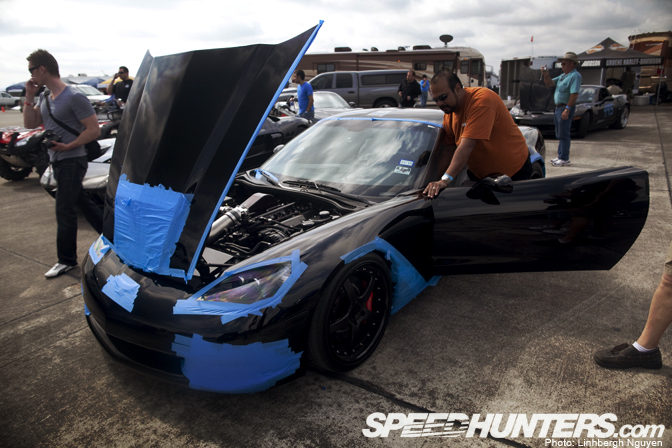 A little bit of painters tape goes a long way at the Texas Mile. The drivers are looking to squeeze every bit of mile per hour out of their cars, so taping up any high pressure zones to smooth out the car's aerodynamics help. The front of the car is especially important to make as aerodynamically smooth as possible.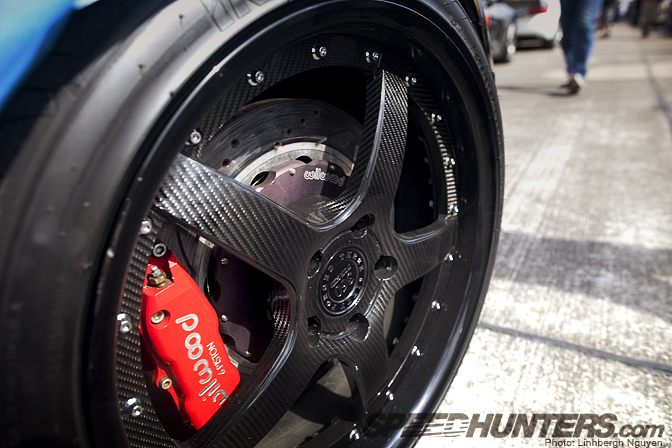 Blue painters tape and baller carbon fiber wheels: only at the Texas Mile!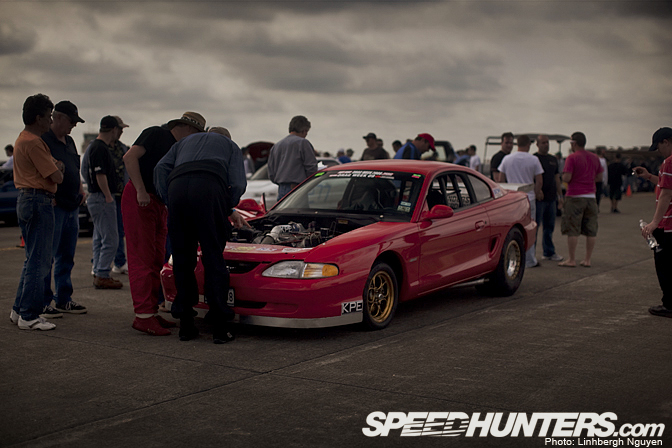 Even some drag cars made it out. How much reconditioning does it take to get one of these 1/4 mile cars to last three times the distance?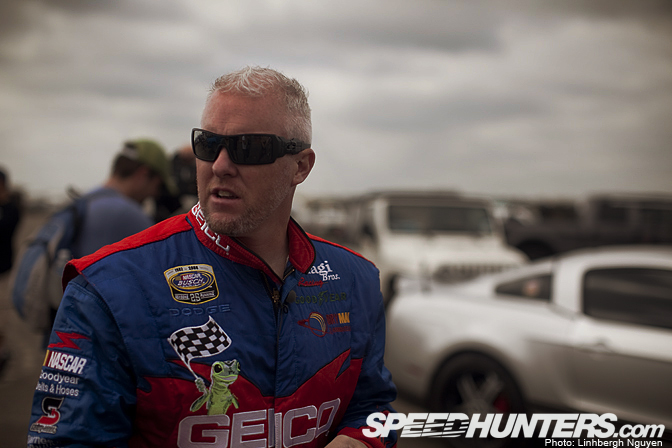 Aside from Tanner Foust, CART driver, Paul Tracy was also on hand shooting along side Foust in the SpeedTV special.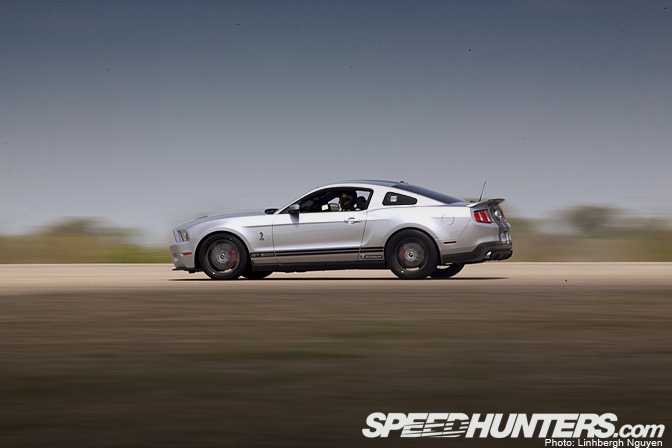 Being a TV presenter has its privileges, like Tanner driving the opposite way on the track.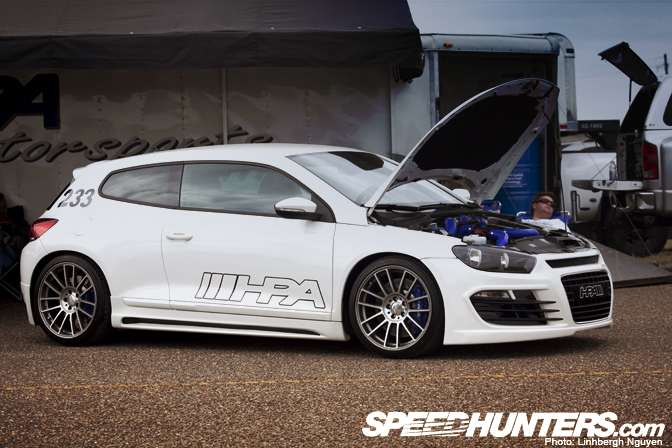 HPA Motorsports brought out their all wheel drive 565 horsepower VW Scirocco but both of those factors are completely eclipsed by just how sexy this car looks.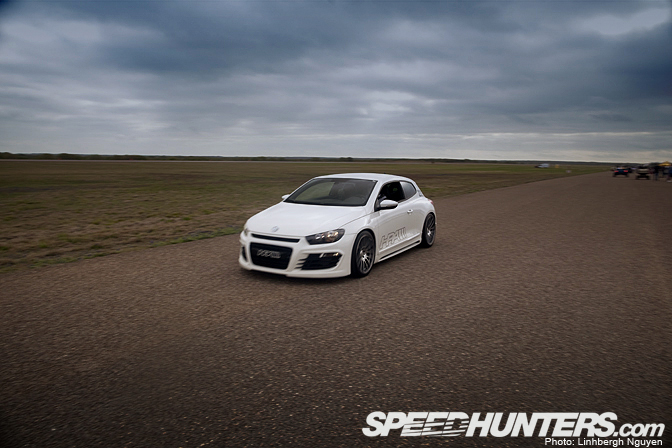 I'm sure if these cars got released in the states, it would completely canibalize the GTI's sales. You just can't beat a car that has an exerior that looks that good but with a GTI underneath those good looks.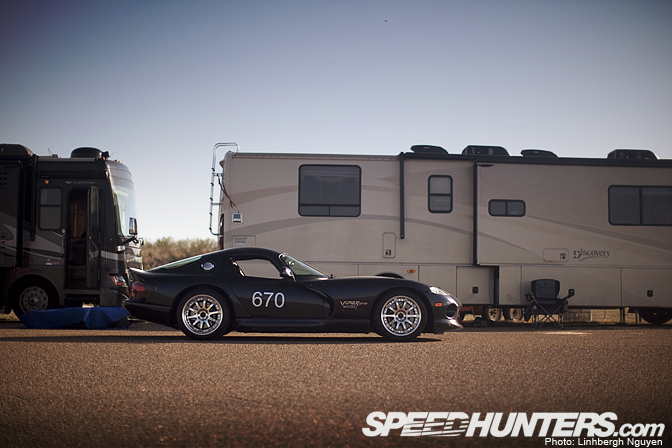 Like I said before, the 
ballerness of a driver's RV is relative to the ballerness of their car.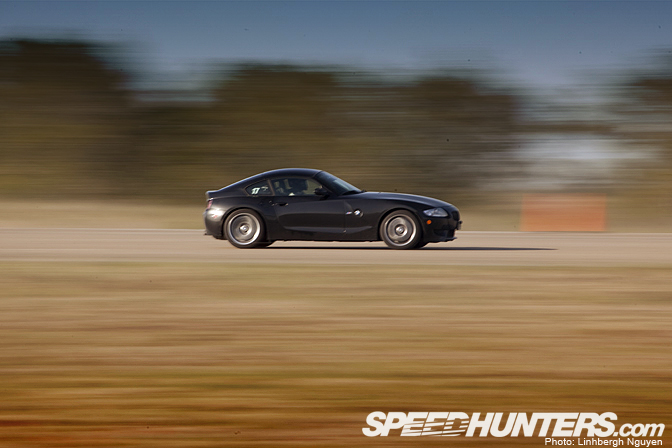 This clown shoe was a very fast clown shoe.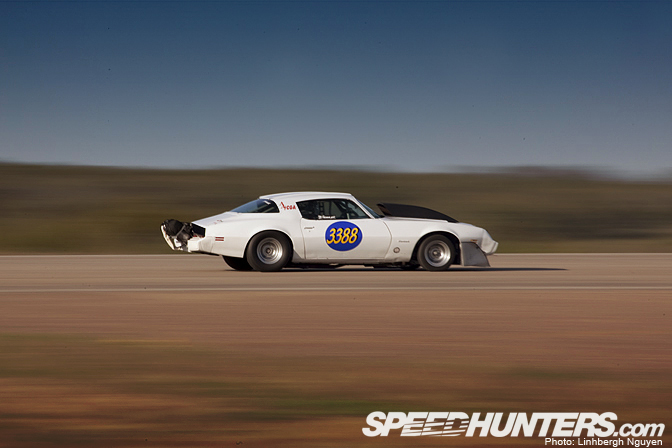 This Pontiac Firebird sported quite an impressive hood cowl and home brew splitter.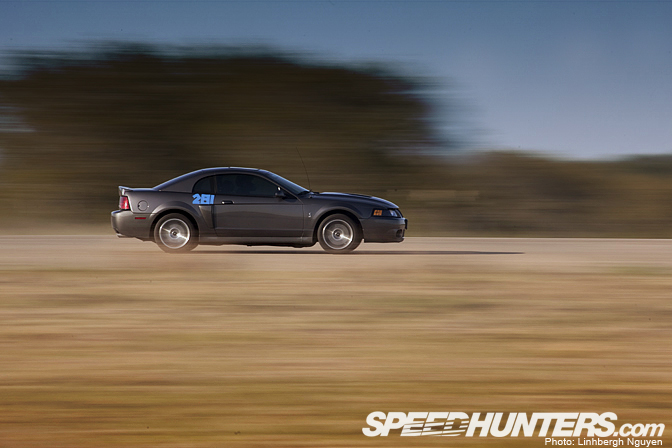 A sweet 4th generation Mustang making a pass….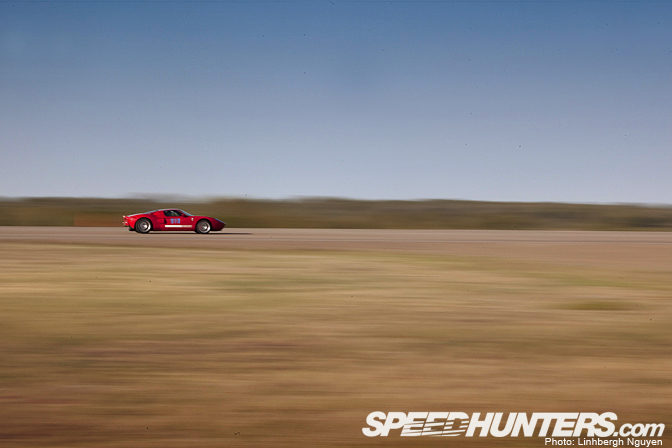 I swear there were as many Ford GTs as there were RVs out at the Mile.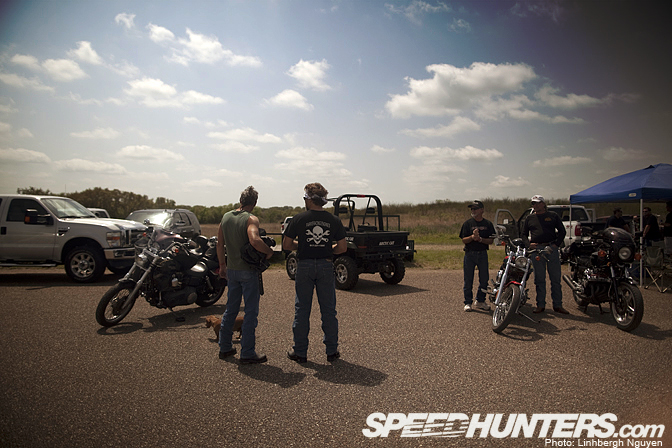 There were many motorbikes that also participated in this event. A Hayabusa Turbo managed to clock a speed of 261.5 MPH! These guys on the other hand did not participate in being a speed demon….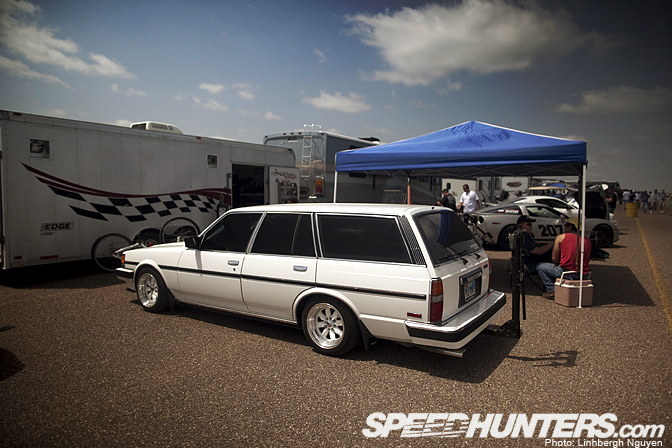 Strewn throughout all the high dollar builds and exotics was this piece of affordable 80s Japaneseness. Not the most perfect or fanstic example of a Cressida wagons, especially with the XXR 513 wheels, but it was nice seeing such a clean example of one in a field of cars like at the Texas Mile.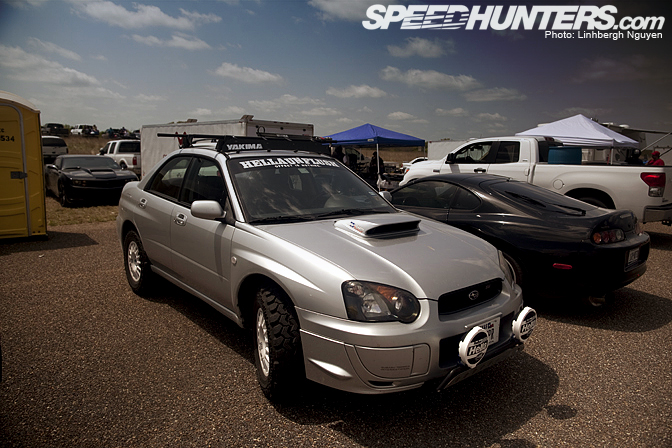 HellaUNflush.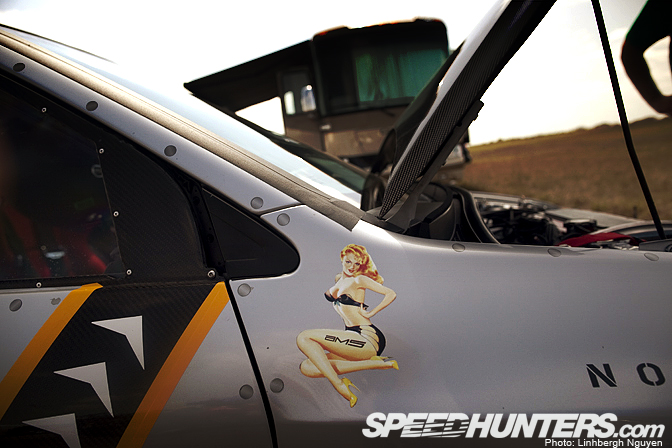 The AMS Evo's livery was inspired by World War 2 fighter planes. The fake rivets and pin up girl add some fantastic flare and atmosphere to the car.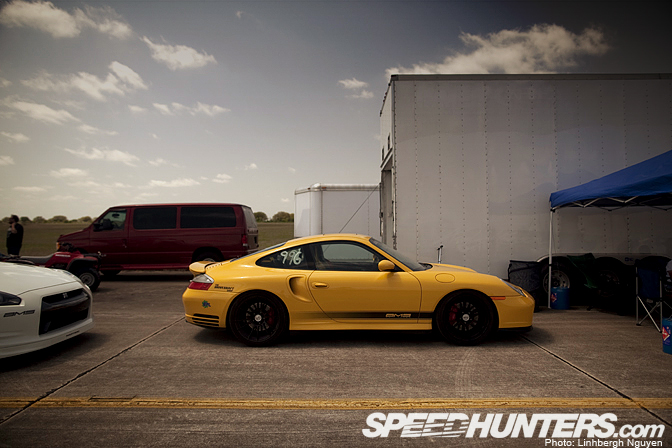 Speaking of AMS, the guys from Chi-town had this fantastic yellow 996 out. I did not have a chance to see it out on the mile though…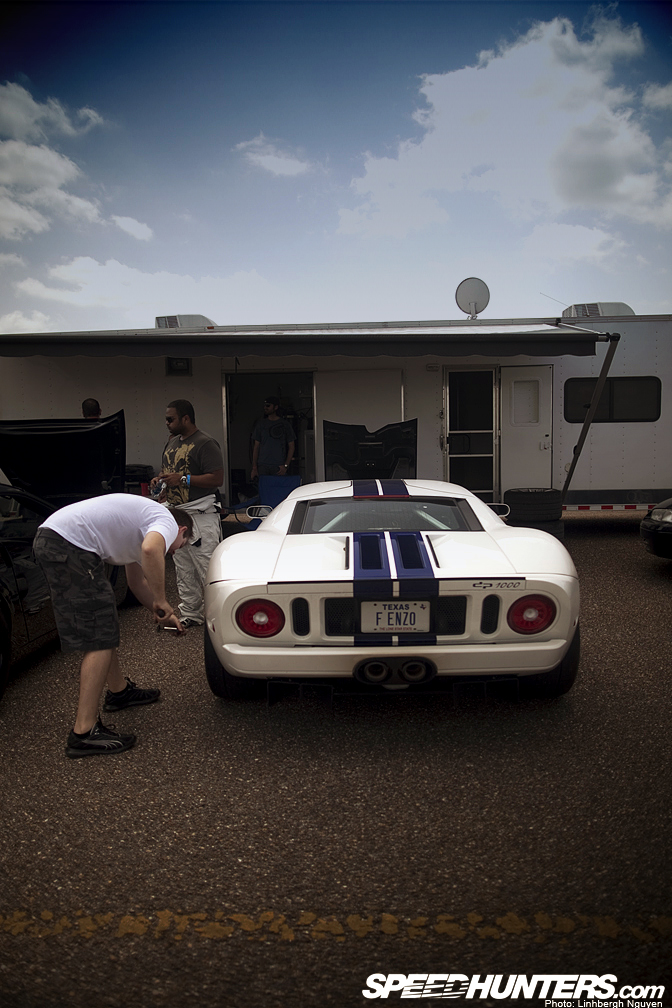 This Ford GT only has nice things to say about prancing horses.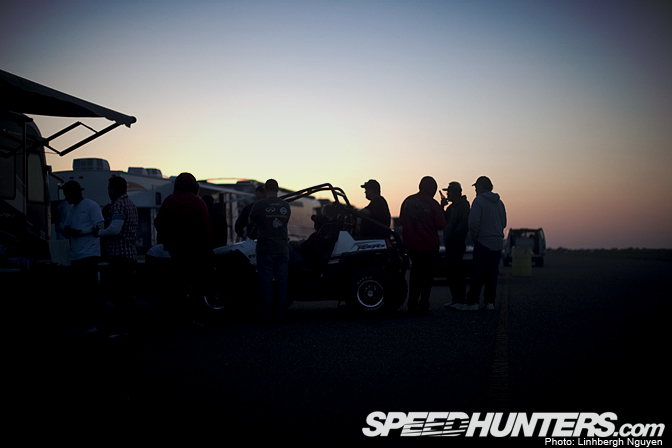 Track days are always centered around technology, but at its essence, those days are always about the human spirit. The drama of people overcoming technology draws us in. And at the end of the day, as our cars tick away while cooling down, we gather around a table with a single light and discuss about how the human spirit prevailed that day at Goliad, Texas…
-Linhbergh