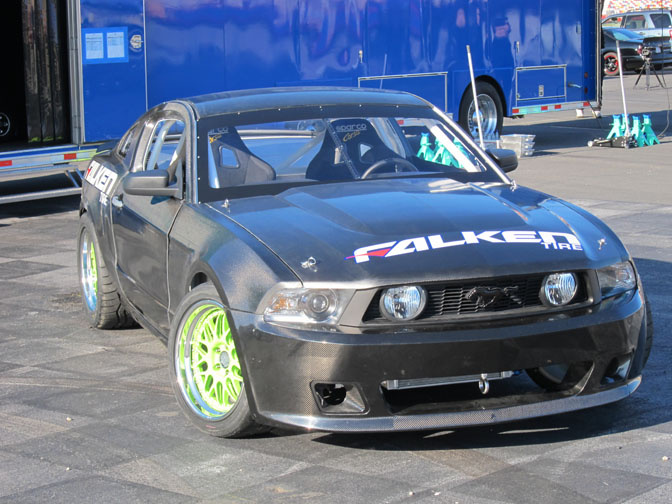 This year's "off season" hasn't really had any "off" in my world. I did manage to spend some quality time with friends and family during the holidays, enjoy some quarry rallying in my toys, and even squeeze in a skateboard car session with Rob Dyrdek (more details soon!) Since the Round 7, I have been slaving away in the home office in between traveling all over setting up for what is going to be a very insane, fun, and busy year for me!  I can't speak of the majority of the projects I have been working on just yet, but you all will be the first to know when I can.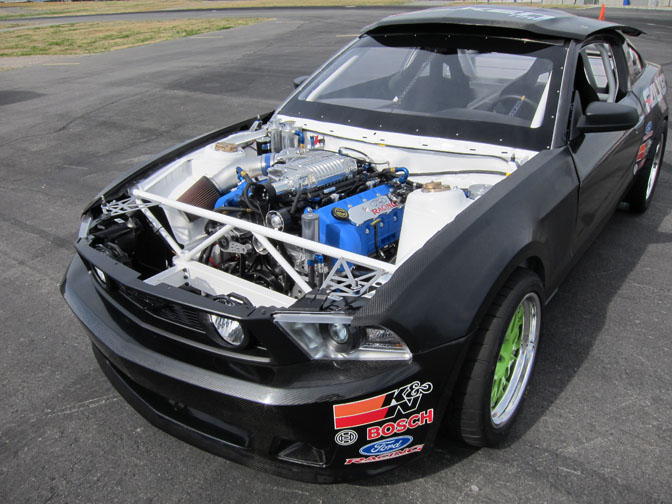 I will be stepping away from my other half, the blue and teal Falken Tire Mustang. My brand new 2011 Mustang chassis will be unveiled at an exclusive party at Rob Dyrdek's Fantasy Factory April 7th.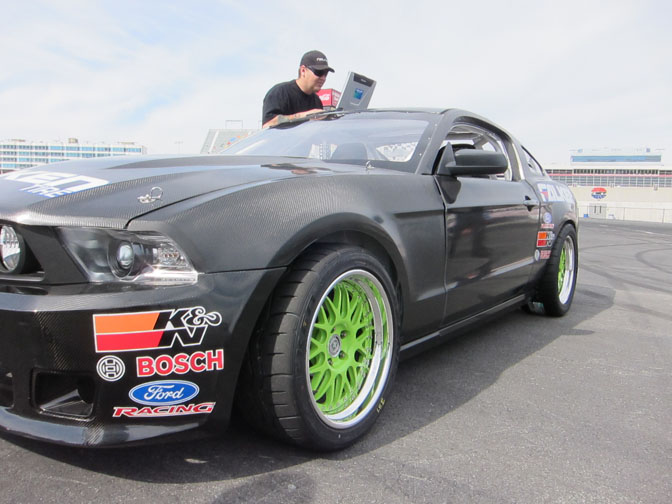 While a piece of me without-a-doubt will be missing without the iconic blue and teal Mustang – as we have had so much success over our five-year abusive relationship – I am very excited about our new partner and this progression in my career.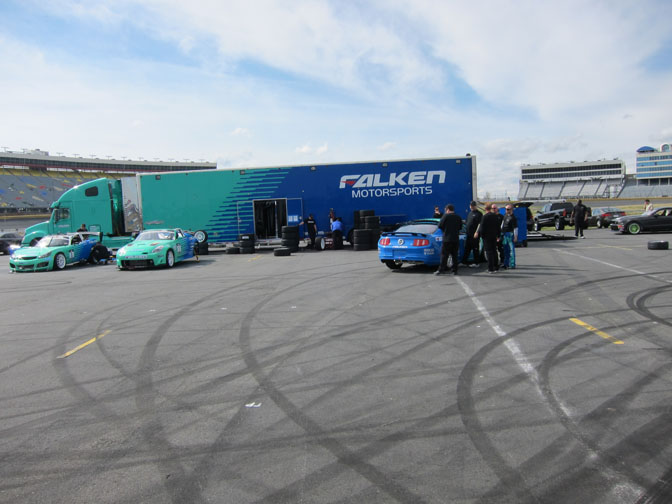 About a week ago, I headed out to Charlotte Speedway (AKA Lowes) for testing with my Falken Tire teammates JTP, DMac, Tyler, and the always-impressive ASD crew. OH MAN was preseason testing a nice break from the "off season" business jazz. We have a great team and everyone believes in working hard and playing harder!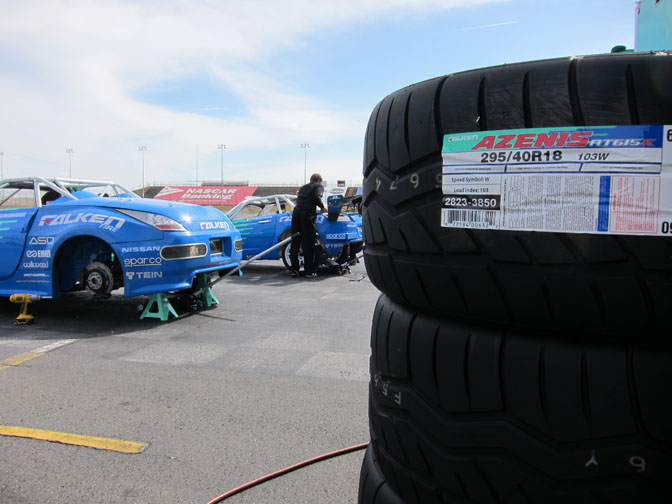 Every year that first test reminds me where all the passion and drive to spend the long hours in the home office stem from, which is actually being behind the wheel doing what I love… drifting. The screaming of the engine and the first real smell of those Falken Tires burning continue to get my adrenaline flowing and puts a smile on my face year after year.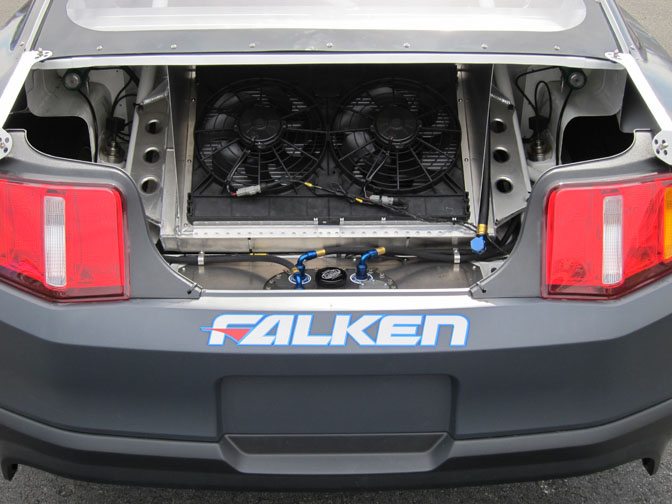 Team Falken and ASD continue to step up the bar year after year with regards to build quality and setup. The changes ASD made while building the new chassis based on what we learned last year and the addition of the new unbelievably grippy Falken RT-615K – my mind was simply blown.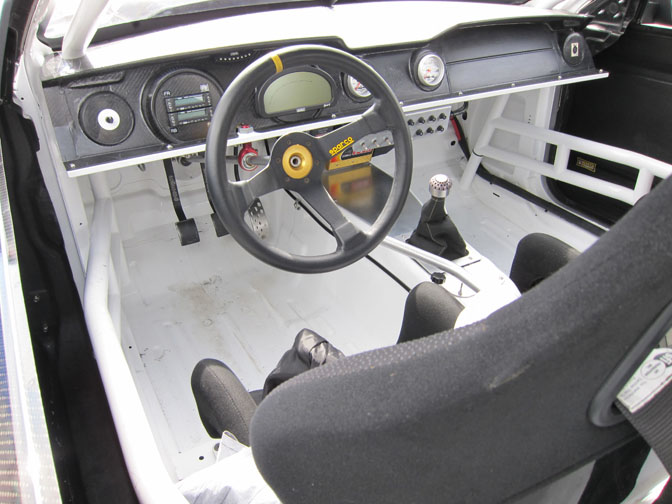 Hands down it is the BEST drift car I have ever driven. The more and more I check the car out and see the engineering put into it the more and more I am blown away with drifting's progression. I have seen it first hand from day one here in the USA and I continue to be amazed year after year.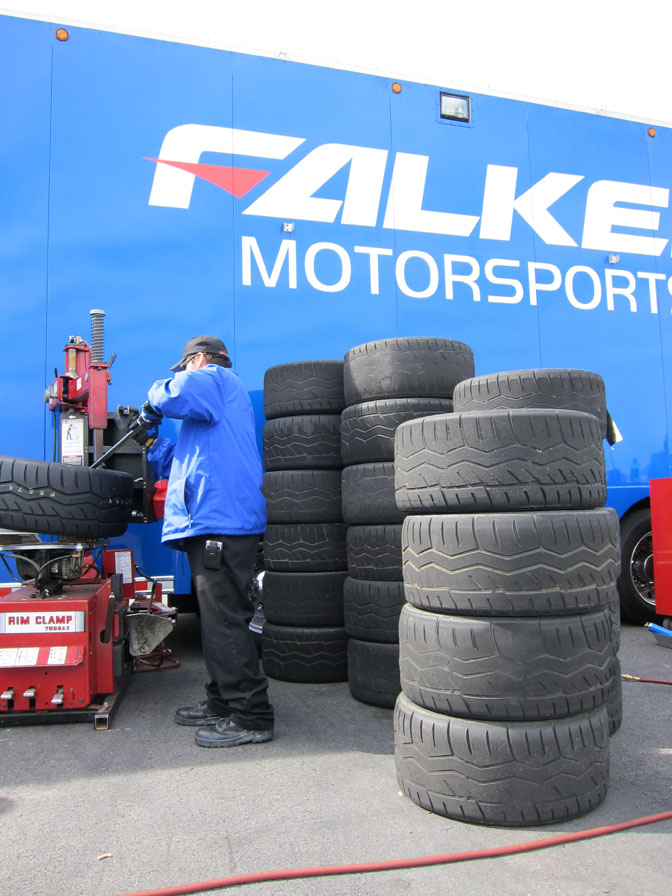 In the back of my mind I can't help but think of the days when tracks didn't even want "tires spinning on their tracks" and now a lot of tracks love having drift events. I vividly remember driving hours to and from Englishtown with used tires jammed in my back from stuffing them in my first 240SX eight years ago and realize where we are now and it really is insane how far the sport has come.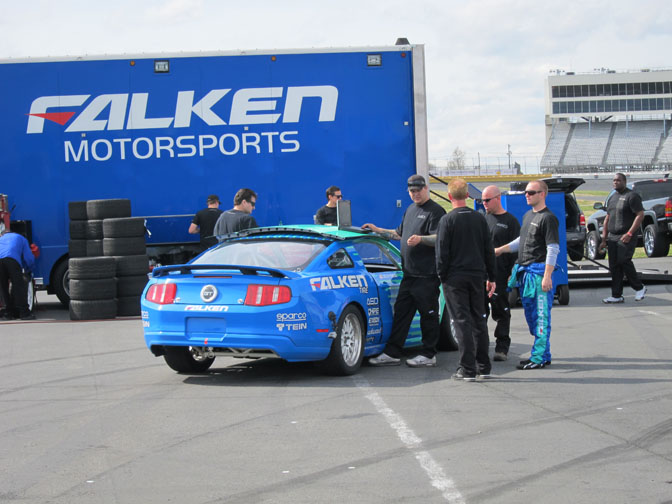 As most of you know my Drift Alliance bro Justin Pawlak "JTP" is jumping in the blue and teal Mustang. When it was decided that car would still be on the track and a seat was open, I knew JTP had the style and aggressiveness needed to do the car justice and team Falken agreed.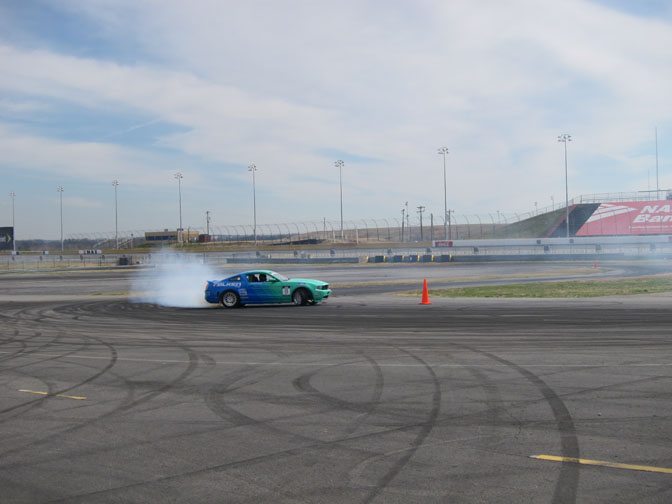 I have NEVER seen that car go around the track aside from video for obvious reasons and seeing it out there for the first time put a smile on my face and brought a tear to my eye.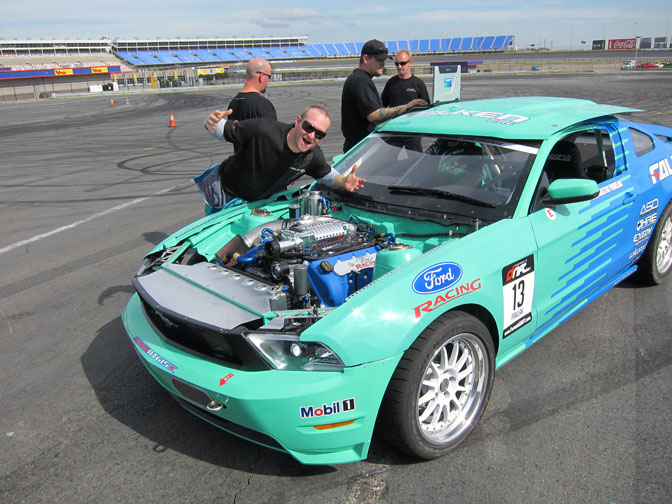 When JTP came in from his first run he was grinning ear to ear so excited saying that he couldn't believe how good the Mustang was and how much better it was then his RX-8 to drive. I simply asked him "do you think I been driving a Mustang since '05 just because it's not amazing?" I am so happy with the decision to put him in that seat and make up the other half of the Team Falken Brostangs!!!!!
- Vaughn Gittin Jr.