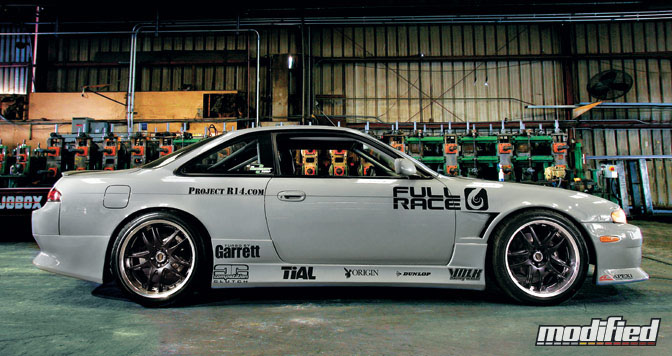 Modified's annual Tuner Shootout held at Firebird International Raceway in coordination with NASA Arizona is quickly approaching and we have just gotten confirmation that Full Race will be bringing their R14.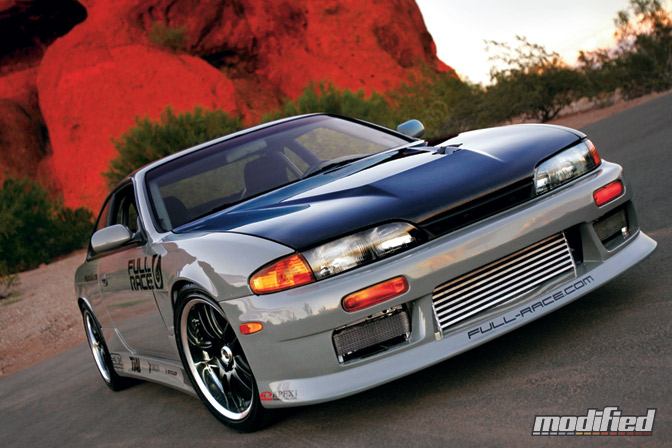 What makes this S14 so special is the transformation that it has gone through and it is now essentially a Skyline GT-R kit car – or R14 as Full-Race has named it – rather than a S14 with some GT-R parts bolted to it. It may still look like an S14, but it's all GT-R where it counts.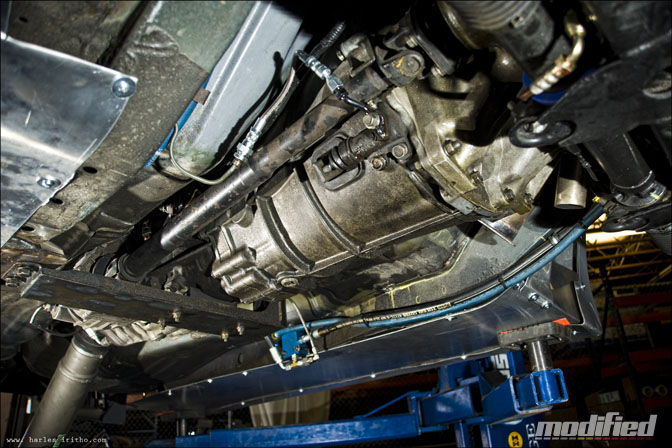 Knowing full well that stuffing all of Godzilla's running gear into a Godzilla Jr. sized package like an S14 chassis wouldn't be a simple task, the Full-Race engineers made complete 3D computer models for every piece of the GT-R's suspension and powertrain. They also completely modeled the S14 chassis and engine bay, at which point they could digitally overlay the GT-R components onto the S14 chassis to see how everything lined up.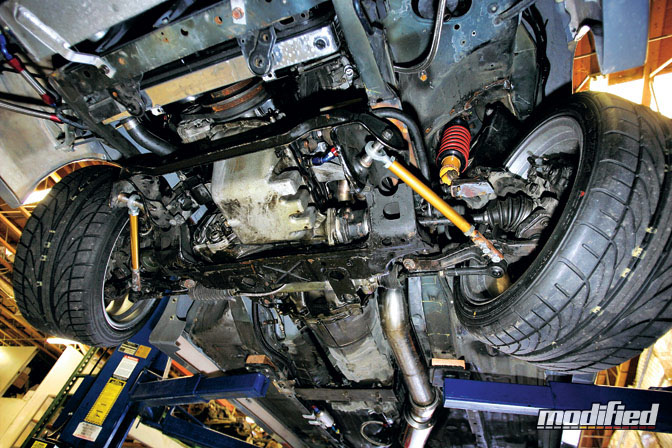 This four-month process was exhausting but the Full-Race gang new it would pay dividends in the long run. After that it was 'simply' a matter of putting in 16-hour days, engineering and fabricating all the custom pieces needed to make the GT-R drivetrain, double wishbone suspension, and AWD system bolt up to the S14 sheet metal.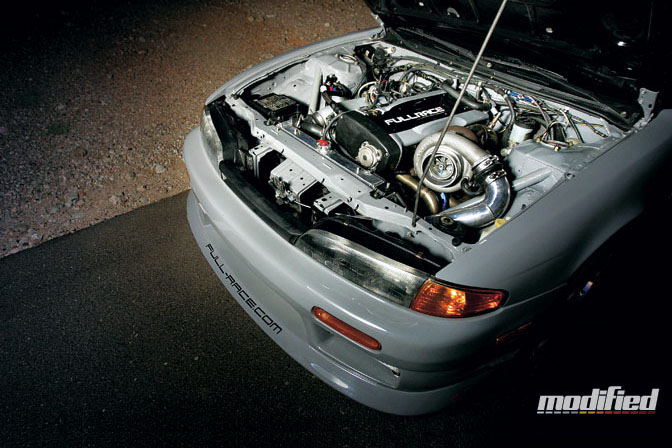 A huge amount of work was also done in the front strut tower area, where the MacPherson strut design of the S14 suspension wasn't making it easy for the GT-R double wishbone setup to make its home there. Full-Race cooked up an ingenious system for mounting the GT-R upper control arms using the existing strut tower bolt holes for positioning. Given the unique R14 configuration, custom built KONI shock absorbers are used specifically for this setup.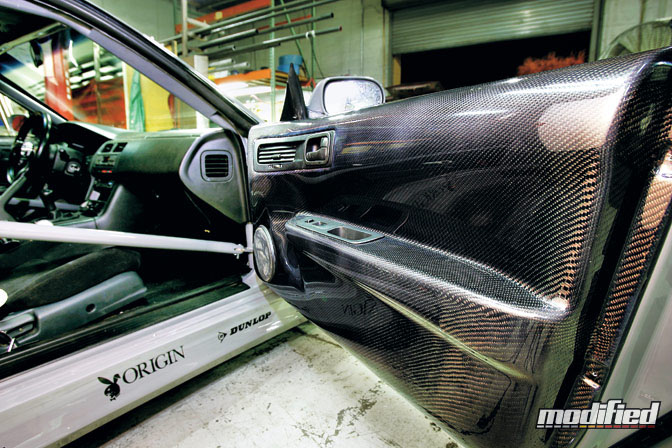 Inside the car was kept simple and clean retaining many of the stock interior pieces. Carbon fiber door cards and a roll cage were one of the few aftermarket additions.
If you're in the Arizona area the weekend of April 9-10 and want to see the R14 in action then be sure to stop by Friday, April 9th for the dyno competition at UMS and Saturday, April 10th at Firebird Raceway with NASA AZ. This year's Modified Tuner Shootout has 15 teams entered all battling it out in four events -drag, time attack, dyno, and autocross so it's sure to be nothing short of spectacular.
I personally can't wait to see the R14 finished and in battle trim. Check out Geoff's build up of the car here.
-Peter Tarach