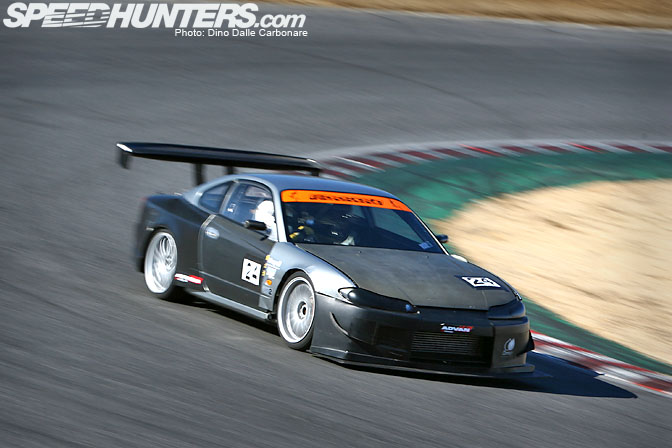 When I recently found out that the owner of this dedicated track S15 Silvia manages to lap Tsukuba in 55-sec I knew I had to dedicate a small post to this incredible car. Suzuki-san, the owner, had his time attack project built by Scorch Racing and Ennepetal with a goal of achieving the fastest possible amateur time around the small Ibaraki-ken circuit. For a privateer to achieve times dedicated tuning shops employing professional drivers would boast about, is simply mind-boggling. And the base of this project also raises some questions. Why not go for something with AWD, something that would easily deploy tons of power to the ground without much drama. After all the fastest cars around Tsukuba, the HKS CT230R, the M-Speed GT-R and the Cyber Evo are all 4WD. Suzuki-san is without a doubt a purist preferring simplicity and lightness over heavier computer controlled efficiency.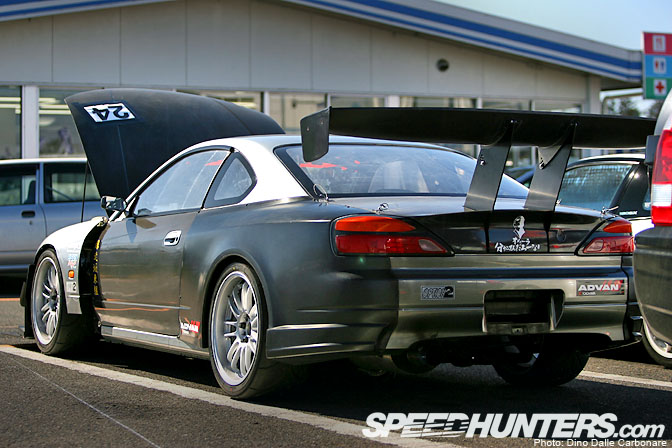 His S15 proves that you don't need to have a limitless budget, tons of carbon fiber and a successful racing career to get impressive results. All you need is passion, a pinch of ingenuity and natural ability behind the wheel. Suzuki-san is an office worker by day and during his free evenings and nights he spends time working on slowly perfecting every aspect of his Silvia.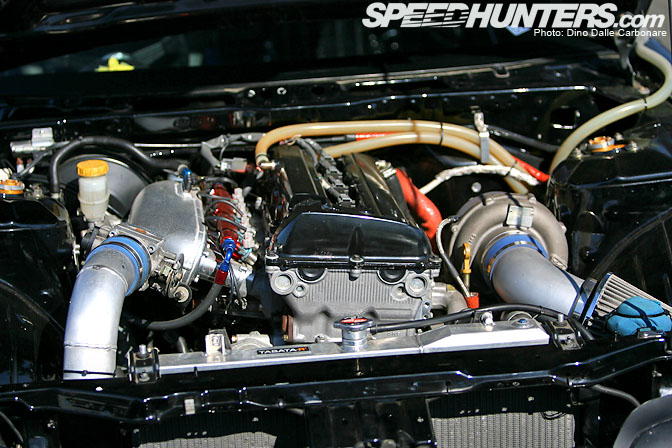 On top of the serious diet the S15 has been put on, the engine boasts some pretty hardcore modifications. The forged and stroked bottom end is joined by an SR20VE head, which varies valve timing, duration and lift. This allows it to develop a decent amount of widely-spread torque as well as high top-end power.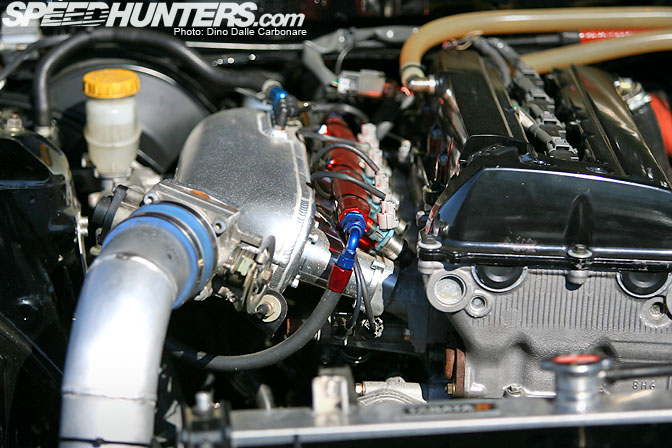 A custom inlet plenum helps boost response and give an equal amount of air to each of the cylinders. The 800 cc/min injectors are fed via a custom fuel system and Reimax fuel rail.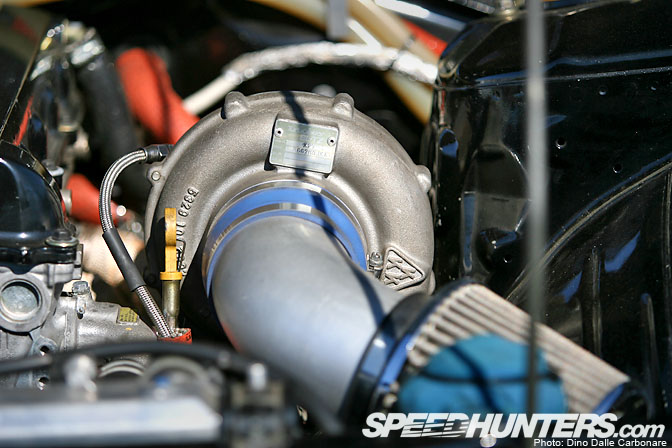 The KKK K27 is run at a very high 2.1~2.3 bar of boost and thanks to additional tuning the engine has managed to develop an additional 50 HP bringing total power up to 681.2 HP to the wheels, with a calculated flywheel HP figure of 721.4 HP!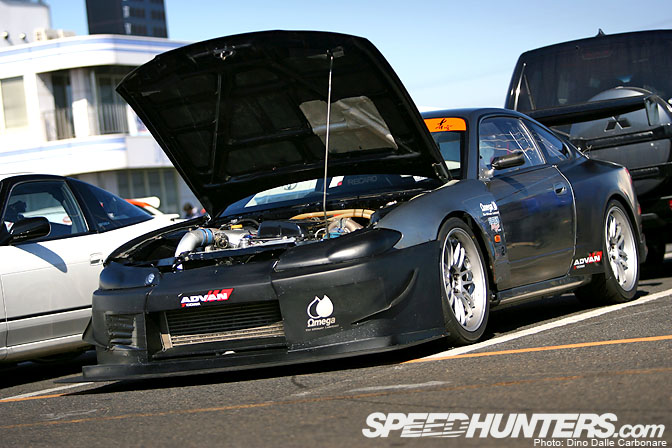 Pretty mean stance! Bilstein adjustable dampers were supplied by Ennepetal while wheels are Volk Racing RE30s. Now that the SR20 is developing even more power Suzuki-san will be fitting twin rear carbon canards to further help keep the car planted through the faster corners at Tsukuba.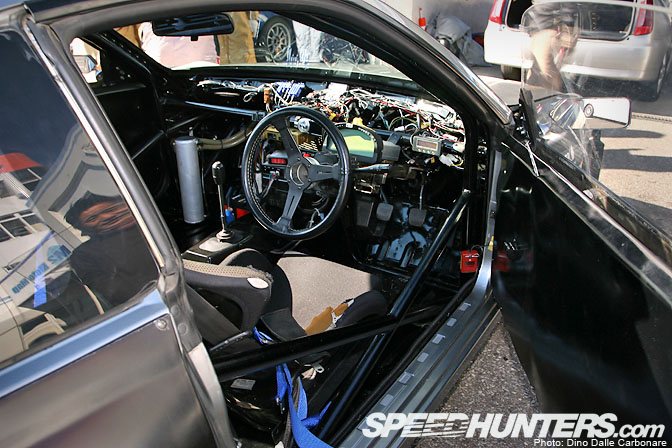 The interior might not be pretty but it's functional. The mess of wiring is there because in the pursuit of lightness the dash and trim has been removed. You can see the tall lever that actuates the 6-speed sequential transmission and the Racepack IQ3 data logger.
Suzuki-san believes 2010 will be the year when his S15 will make it into the 54-sec, something that will no doubt have a lot of the tuning shops getting a little more worried of privateers! For more info and to follow the development of the car check out Suzuki-san's blog.
-Dino Dalle Carbonare