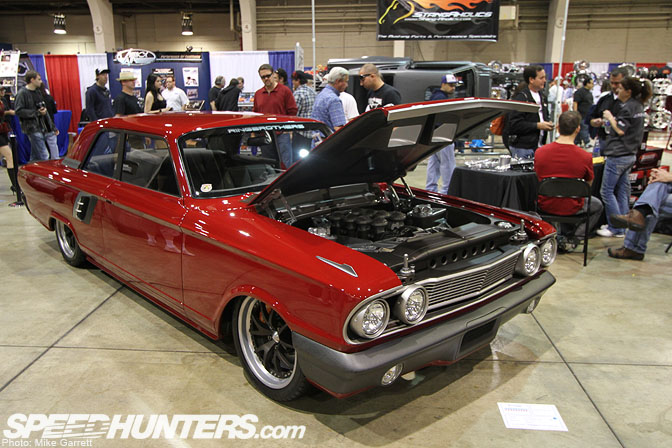 Last year at the SEMA show, the Ring Brothers debuted their latest project – a '64 Ford Fairlane two-door sedan known as the Afterburner. The car would end up winning Ford's "Best of Show" award at SEMA, and every time I walked by, the Fairlane was literally swarmed with people.
So much for getting any usable photos…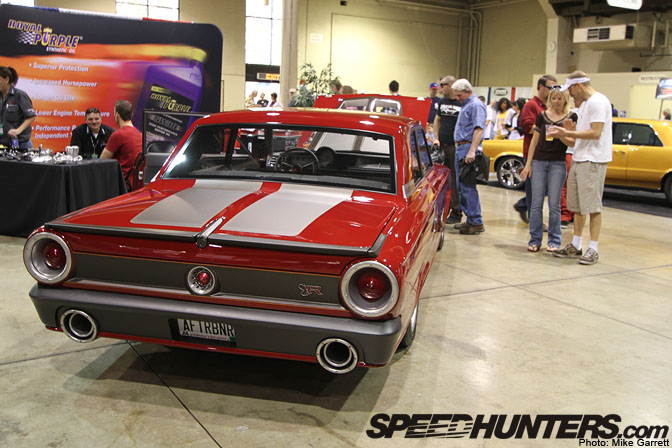 So when I spotted the car at the Grand National Roadster Show sitting in the open, I figured I'd shoot a few pictures to make up for the lack of of this car in our SEMA coverage. Really though, the car's got so much work in it that a Car Spotlight can't really do it justice.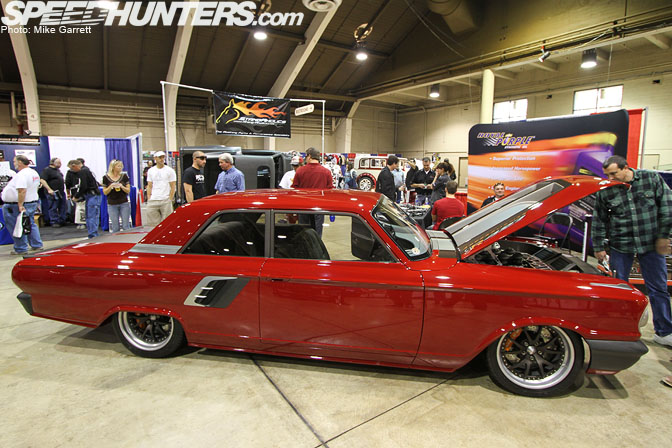 While it doesn't look too extreme from a glance, there's been no panel left untouched on this thing. For starters, the roof has had a mild chop, yet care was taken to make it look like a factory job.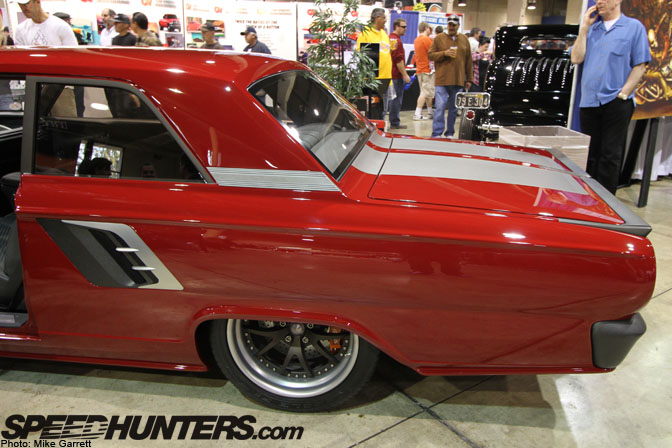 Some people have said that carbon fiber is getting "played out", but builders like the Ring Brothers are always finding new ways to use the material. Check the side vents…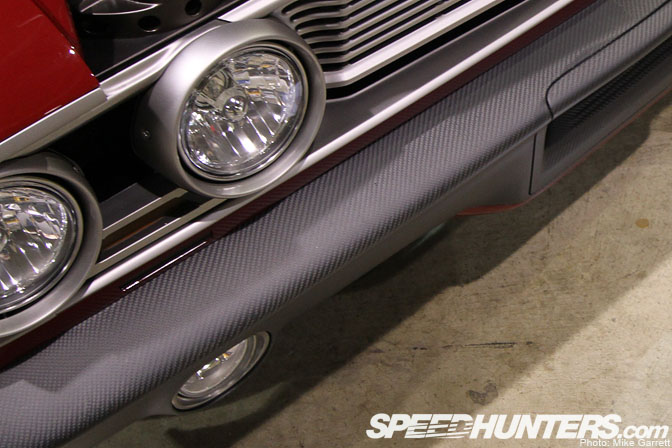 …and the custom molded bumpers.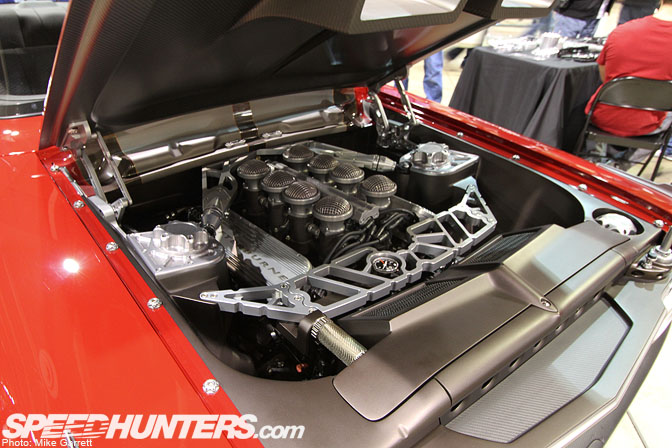 Just the engine bay on this car is worthy of a whole article in itself. The motor is a Roush 427R with a wicked looking set of individual throttle bodies.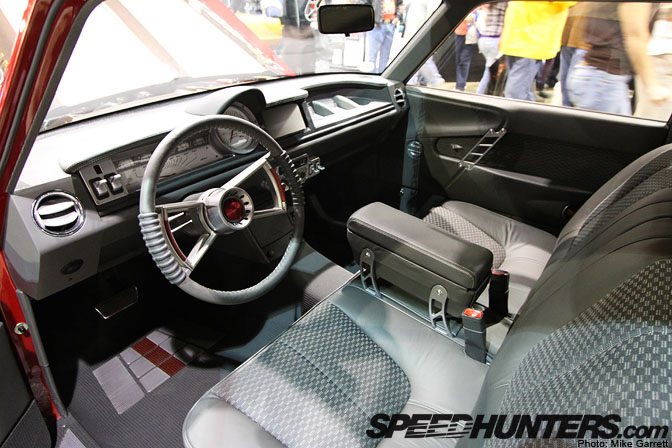 Here's a view of the interior. How often do you see a bench seat in pro-touring show stoppers like this?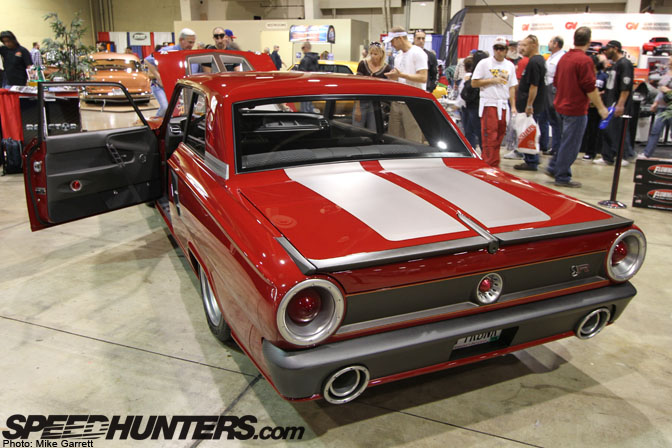 The car gets its "Afterburner" name from the recessed tail lamps on the custom-built rear panel.
This hardly scratches the surface of the work done on this car. If you want to see it for yourself, it'll be touring around with some the USA's biggest hot rod shows this year.
-Mike Garrett