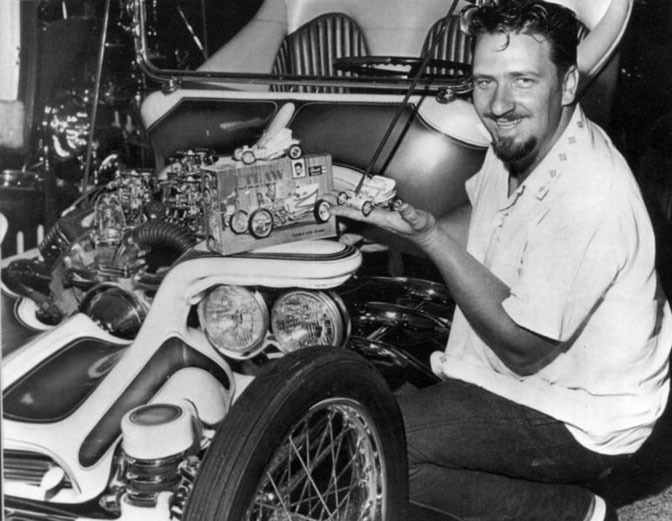 Hot rodding and custom car building has always been one of the best mediums for personal expression. Whether it's a bold new way of pulling that extra MPH on the salt flats, or a technique that simply adds a unique look to a car, the world of hot rods and customs if full of self-styled artists. Of all these people, few are more well known than Ed "Big Daddy" Roth. From his pinstriping to his show car builds to his famous weirdo characters, Ed "Big Daddy" Roth was a man who embodies the creative spirit of hot rod and custom car building, and he's considered by many to be the father of "kustom kulture".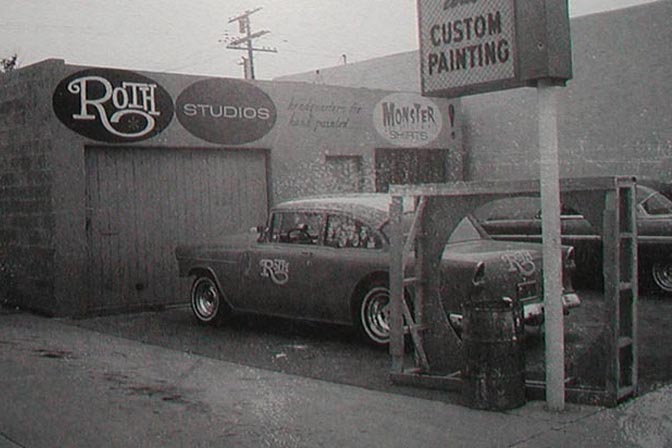 Like many the pioneers of this scene, Ed grew up in the Los Angeles area, and actually got his start doing pinstriping and paint work in his own driveway in the city of Maywood. Eventually, Ed would make a name for himself and established his own shop.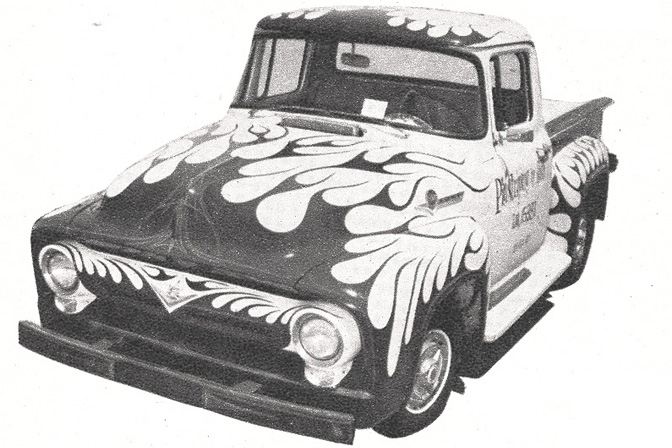 At one time this Ford pickup served both as Ed's transportation and as a promotional tool for his business.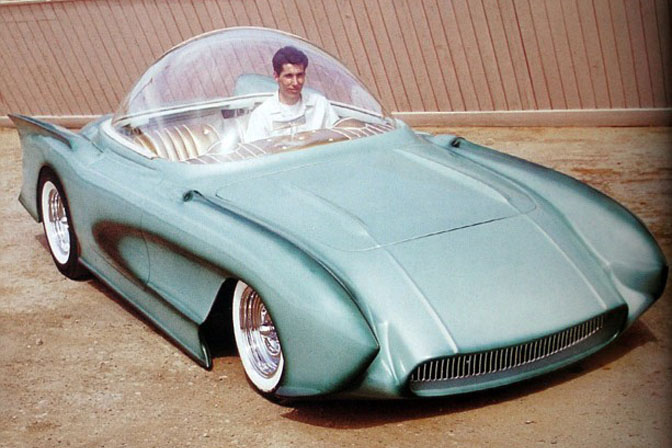 I'm sure you recognize the X-Sonic Corvette from Rod's story back in November. Ed actually helped out with the paint and body work on some stages of this groundbreaking car.
Meanwhile, Ed was also dipping into the show car scene himself. His first project was a relatively mild Model A sedan which he dubbed "Little Jewel".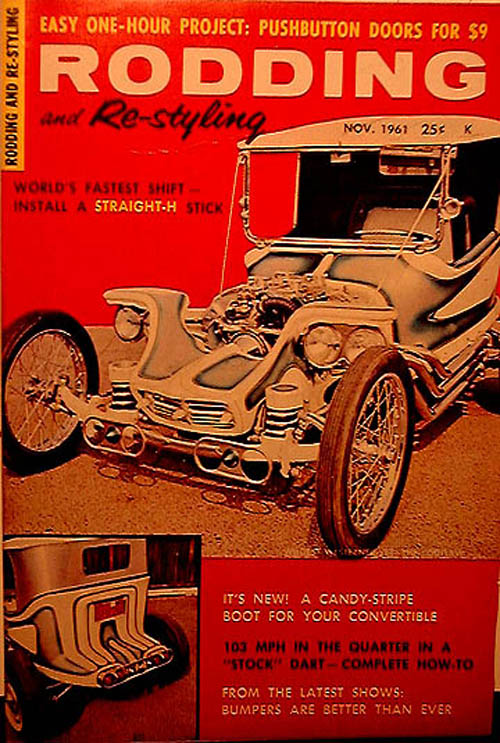 Ed's next big project was anything but mild. The Outlaw featured a scratch-built fiberglass body over a '29 Model A frame, and would go onto to become one of the world's most famous hot rod show cars.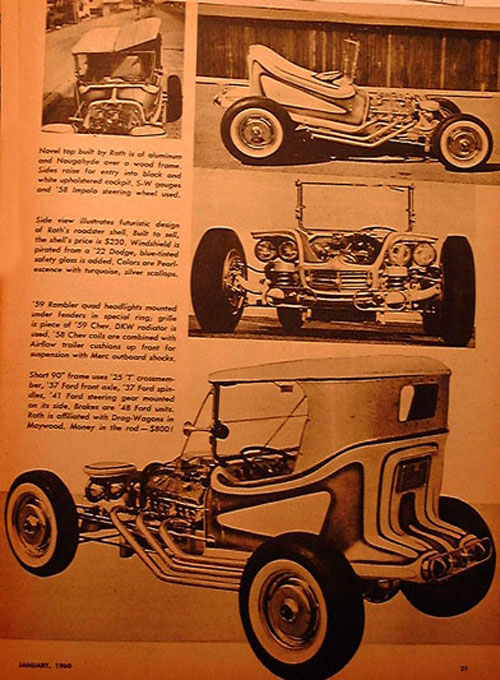 Fiberglass was a bit of an exotic material at this time, making the Outlaw (or Excaliber as it was previously known) a rather unique piece.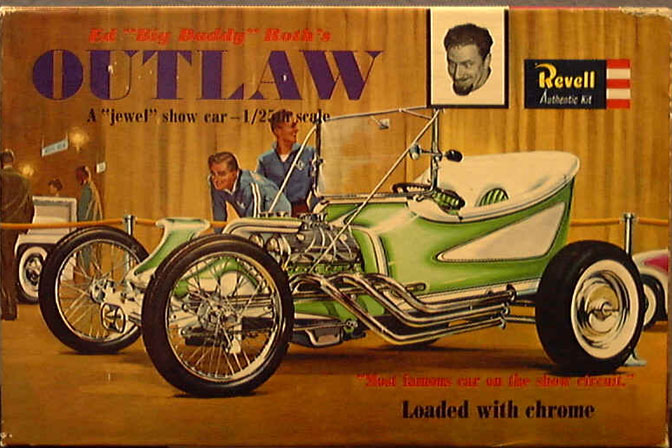 Many people experienced the Outlaw first hand as they assembled Revell's 1/25 scale model kit of the car.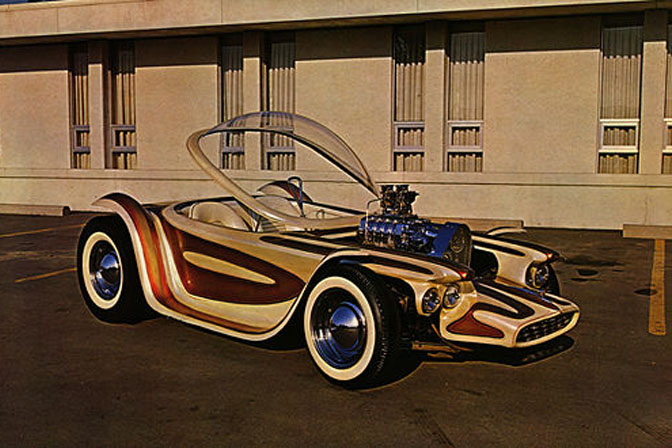 Ed's next big show car was the Beatnik Bandit, designed as a collaboration with Joe Henning. Built on a '50 Olds chassis, one the Beatnik Bandit's most famous features was it's bubble top. Legend has it the top was crafted in a pizza oven. Like many of Ed's creations the Bandit made its way around the country with the traveling car shows of the day.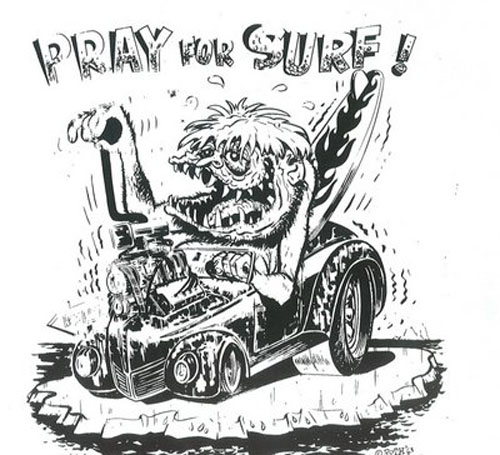 At the same time he was building show cars, Ed had become quite well known for his "weirdo" characters. The weirdos actually started out as a caricatures of car club members that Ed would paint on custom-made club jackets and t-shirts.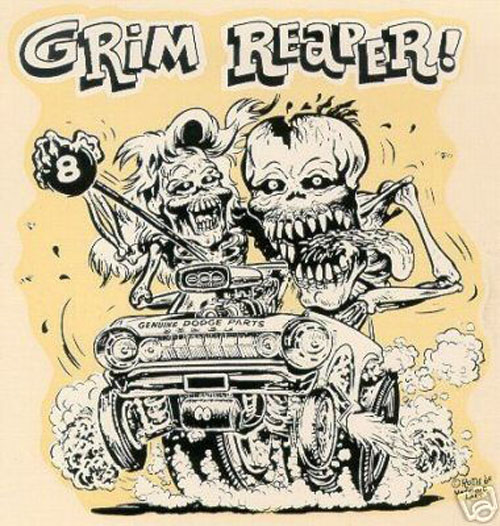 The weirdos would go on to become one of the biggest parts of both Ed's business and his legacy. They could be found on t-shirts, stickers, and of course the notebooks of kids everywhere.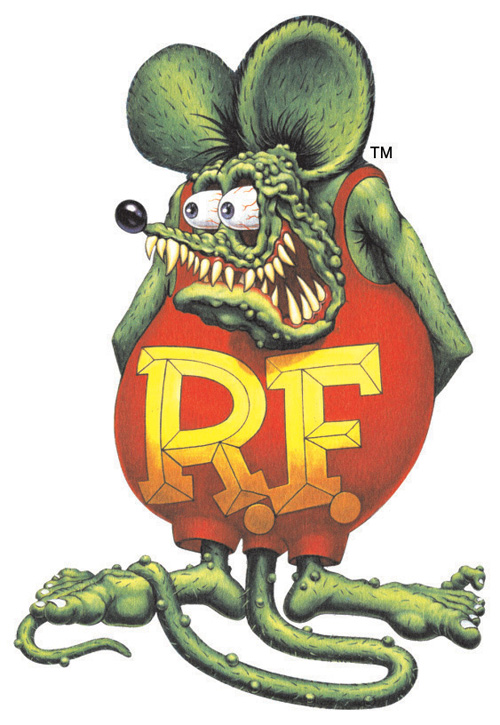 Ed's most famous character is of course Rat Fink. Originally designed as twisted satire of Mickey Mouse, the character would go on to become a cult favorite. Rumor has it kids would be sent home from school for wearing a Rat Fink t-shirt back in the day! The iconic Rat Fink character is well known even among people outside of the kustom kulture scene.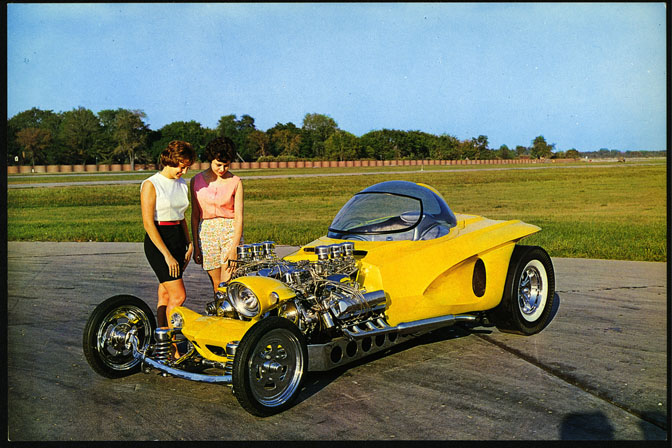 Meanwhile, Ed would continue building wild show cars like the twin-engined Mysterion.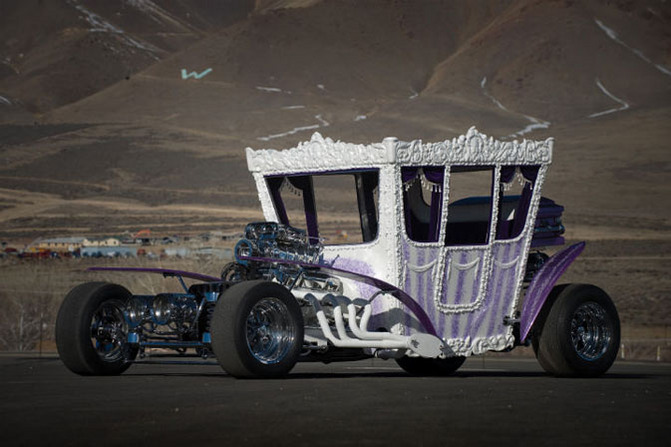 Another over the top creation from Roth, the Druid Princess of 1966.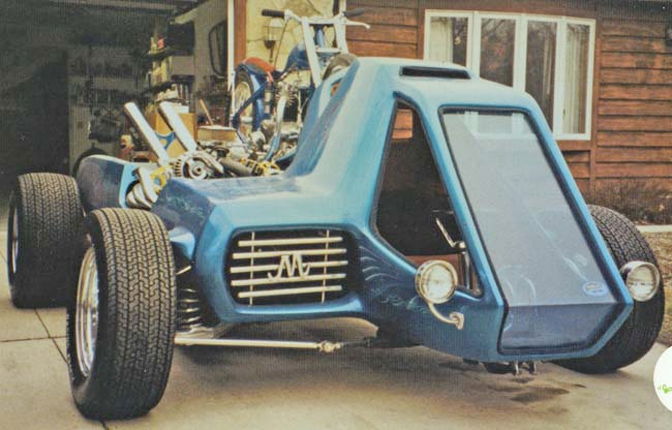 The futuristic "Mega Cycle" was designed to carry a motorycle, Ed would later move on to building VW-powered trikes in the 1970's.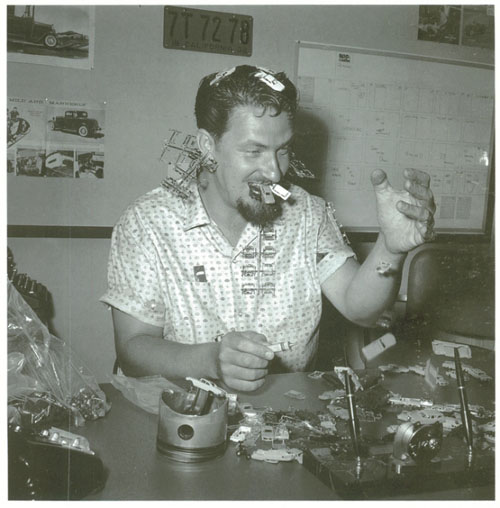 Ed Roth passed away in 2001, but he will forever remain an icon in car culture, and an inspiration to many artists and builders around the world.
Just one of many ways in which fans celebrate Ed's life and legacy is with the annual "Rat Fink Reunion" held near Ed's former home in Utah.
This hardly scratches the surface of Ed's contributions to the automotive world. For more I suggest Pat Ganahl's book Ed "Big Daddy" Roth. His Lide, Times, Cars and Art, as well as the film Tales of the Ratfink.
-Mike Garrett
Sources -