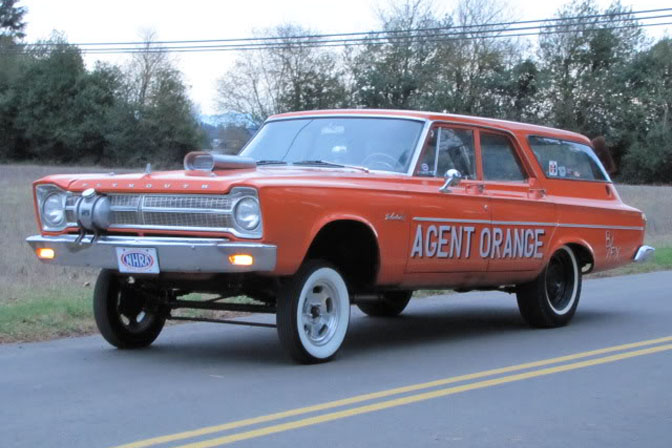 It's not too often that we post cars from Ebay here, but I'm going to make an exception. The other day my dad and I were checking out some of the old station wagons up for sale on the site when we came across this '65 Plymouth Belvedere Wagon gasser.
The moment I saw the car, I knew I had to share it here.
A gasser station wagon? It's hard to get any more maverick or misfit than that!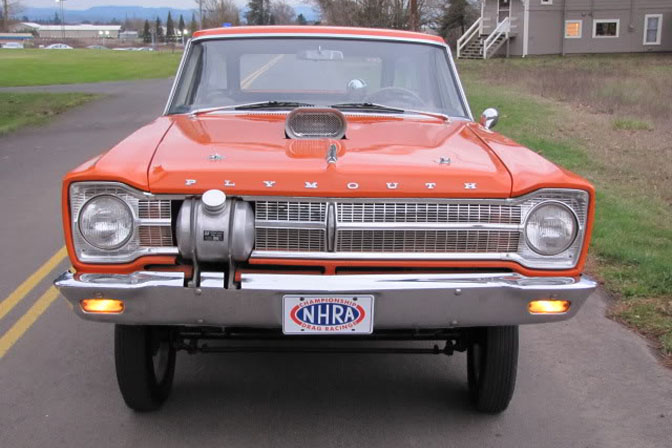 While the car looks like it could have come straight out of a drag racing museum, it's actually a more recent build. Believe it or not, the car actually started out as a work vehicle for a school district in Oregon! Now it lives as a period correct replica of a B/FX racer.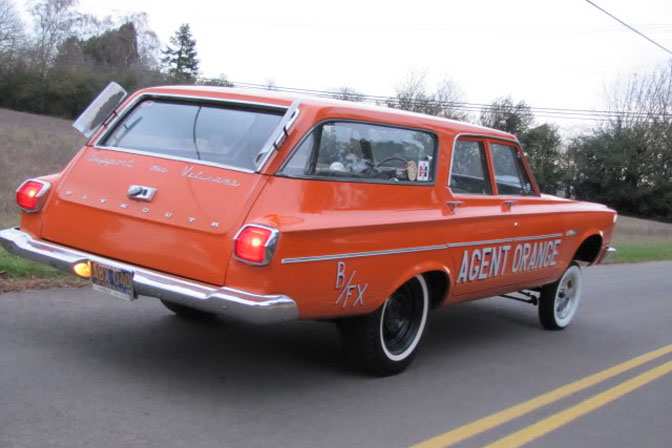 One of the coolest things about the car is that it was built not only for the strip, but for street duty. The car is fully registered and according to the ad, it can cruise at highway speeds with no problem.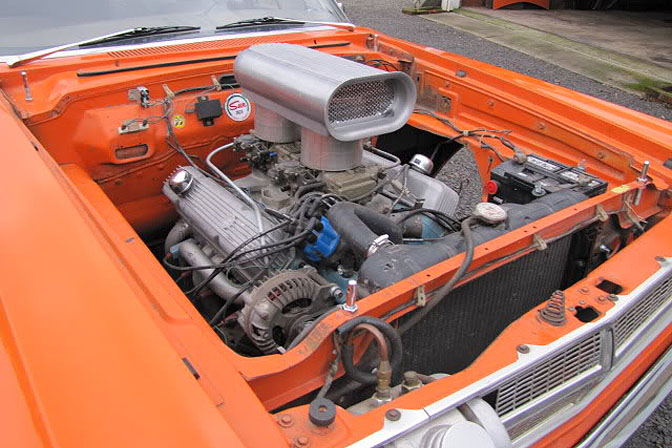 It's powered by a Chrysler 383 big block with a pair of Holley 4 barrel carbs. Note the engine's off-centered mounting to clear the steering box.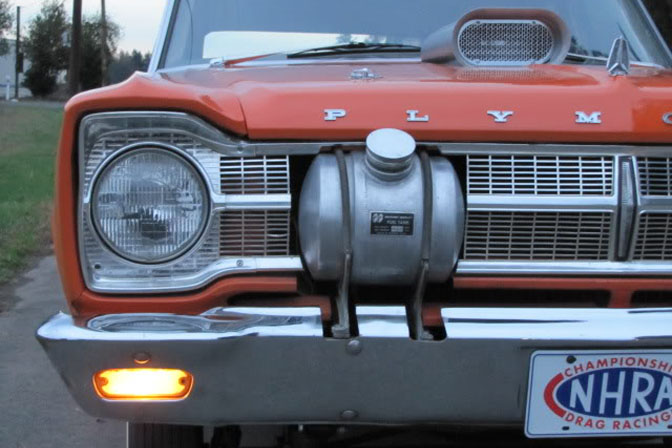 I love the way the functional Moon tank has been mounted in the original grill.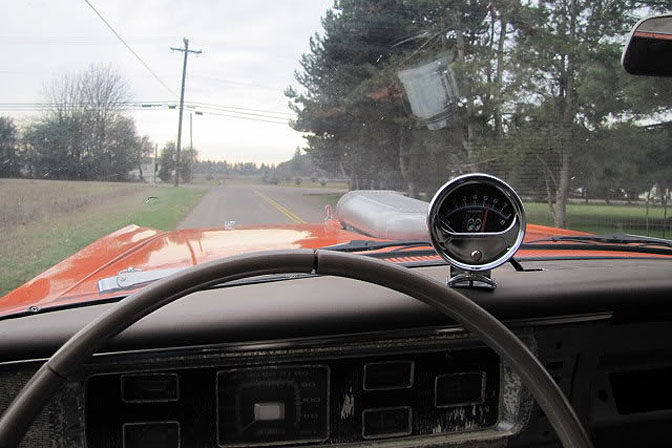 A view from the driver's seat. The trans is a 4-speed manual with a Hurst shifter.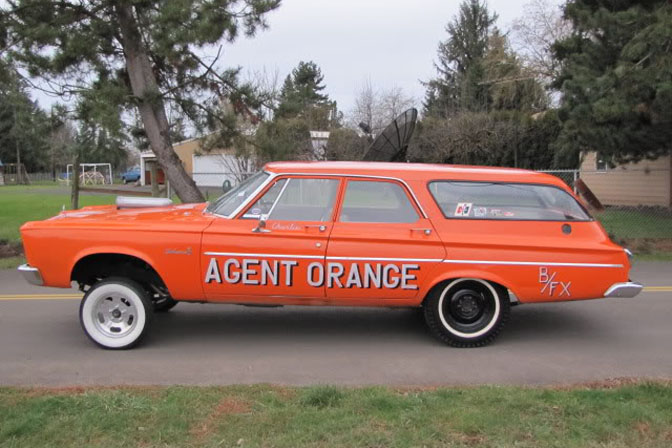 The "Omaha Orange" is actually the car's original color, and apparently much of the paint is original.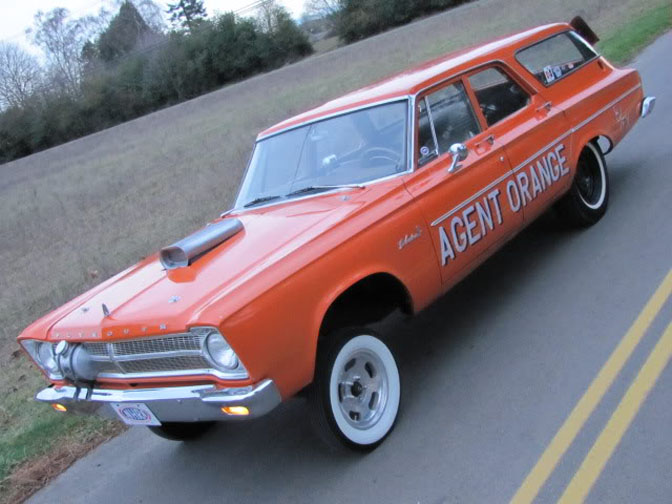 How incredible would it be to roll around the streets in this car?
For more, you can check out the Ebay auction.
-Mike Garrett