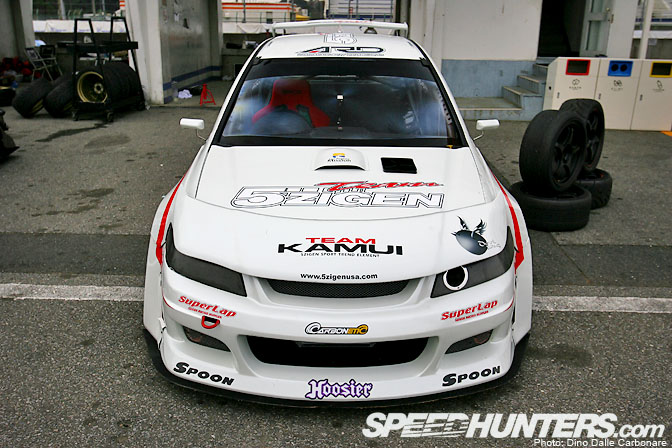 After finishing third in the Unlimited FF class of the Super Lap Battle in Buttonwillow the 5Zigen guys sent their Accord Euro-R back to Japan in time to compete at Tsukuba. The car arrived back at the Osaka HQ on the first of December which allowed them to get to work on it to take care of a few small modifications before its outing at the Rev Speed event.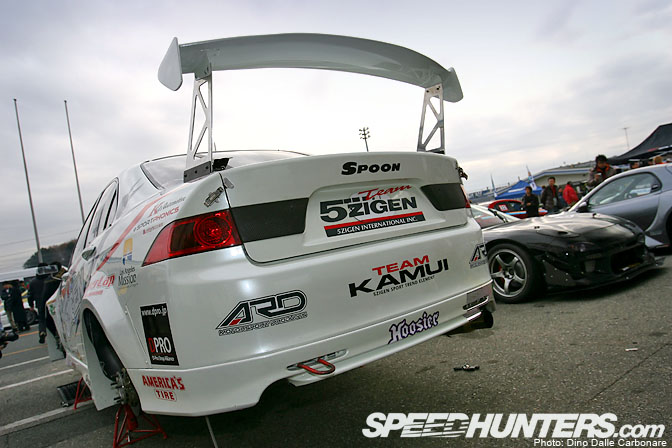 It's the first time I've seen the car so I took my time to have a nice detailed look over it. I remember test-driving the CL7 Euro-R back when it first came out in Japan and really though it was a great car. I remember blasting around the mountain area north of Hitachi in Ibaraki-ken and then driving it all the way to Hakone for a shoot and still managing to return very good mileage. A true all rounder.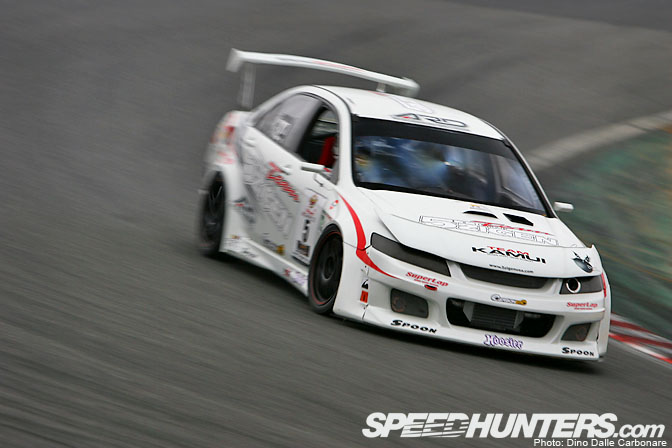 Mind you, the 5Zigen Accord isn't really anything like the street car, but more like an outright race car built without following any regulations.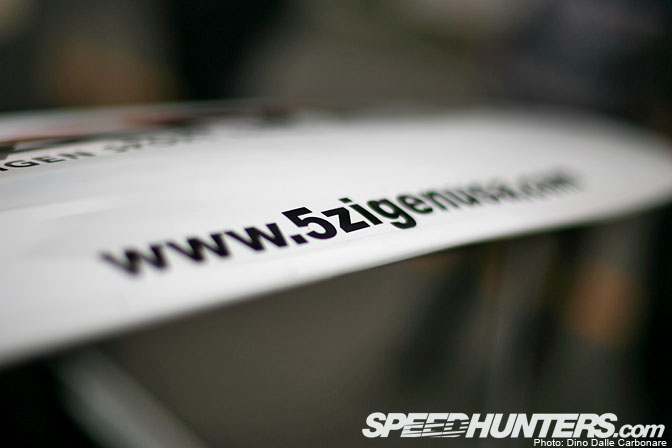 5Zigen has always been involved in professional racing and that really shows on the Accord.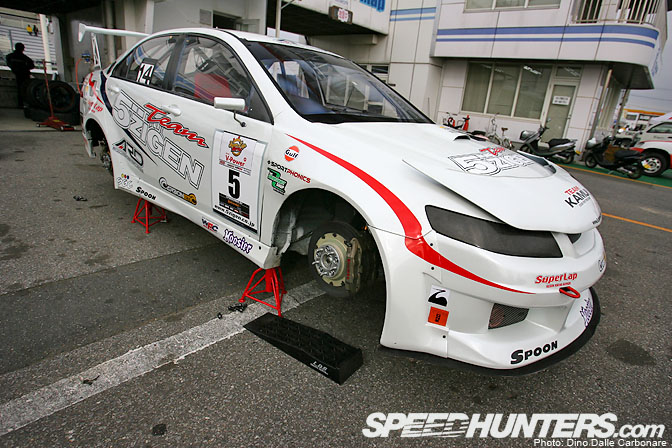 Take a look at that hood-mounted wing for example. They call it the "Devil Wing" and it's supposed to help keep the front end planted around the corner helping those poor front tires not only steer the car, but also put down all the power the turbocharged engine develops!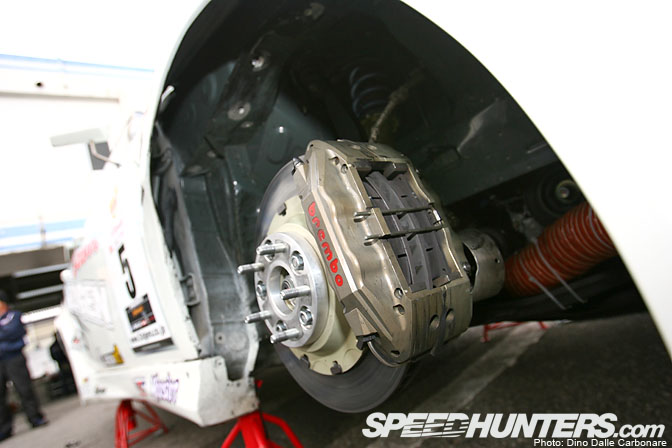 Brembo Racing magnesium alloy calipers are fitted at all four corners, 4-pots up front and 2-pots at the rear.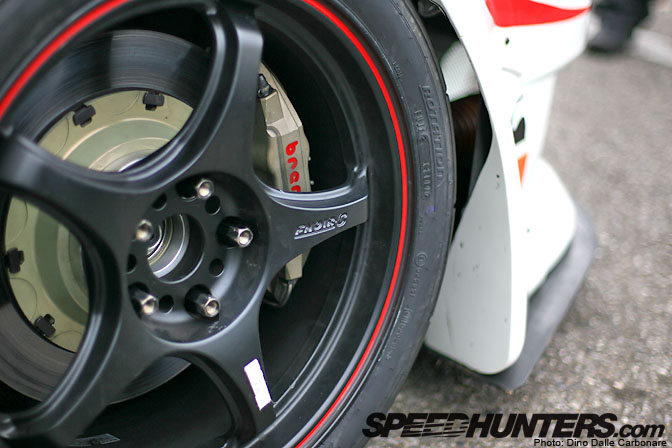 Like other cars that have competed at US Time Attack events, 5Zigen needed to ditch the close to slick rubber, in their case Hosier, in favor of semi-slick tires. Here are the Dunlop Direzza 03G they were using mounted to 5Zigen FN01R-C wheels.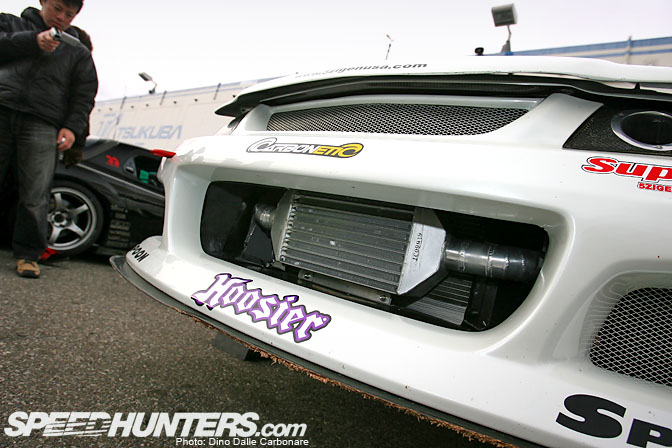 The little front mounted intercooler kind of hints at what sort of route was taken to get some additional horses out of Honda's high-revving 4-cylinder motor.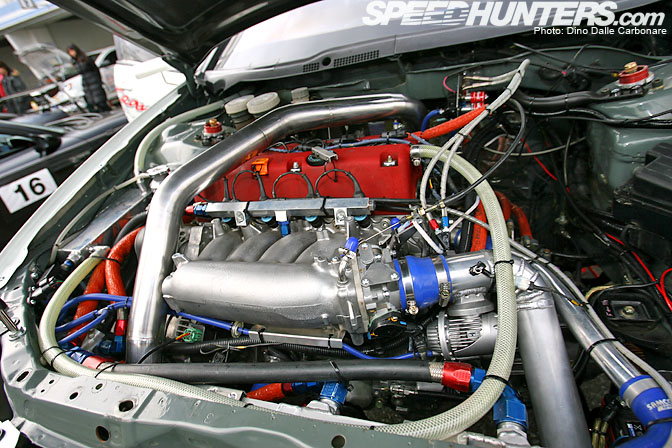 The K20B engine has been stroked to 2.4L and turbocharged…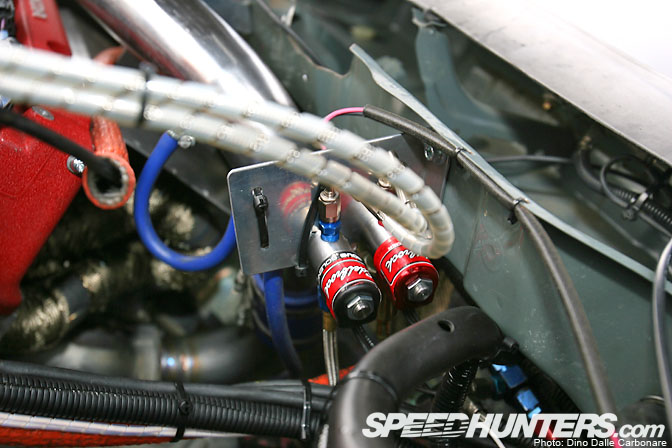 …and if that wasn't enough it's mated to a nitrous oxide injection system, there to boost the lower rpm range. The guys at 5Zigen Japan reckon this puts out around 420 HP, giving those Dunlops quite the workout.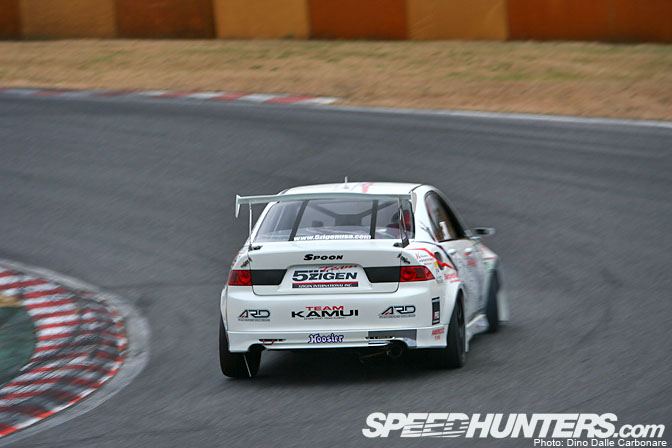 Out on track the Accord managed a best time of 1'00″428, which is not bad considering this is the turbo car's first outing at Tsukuba.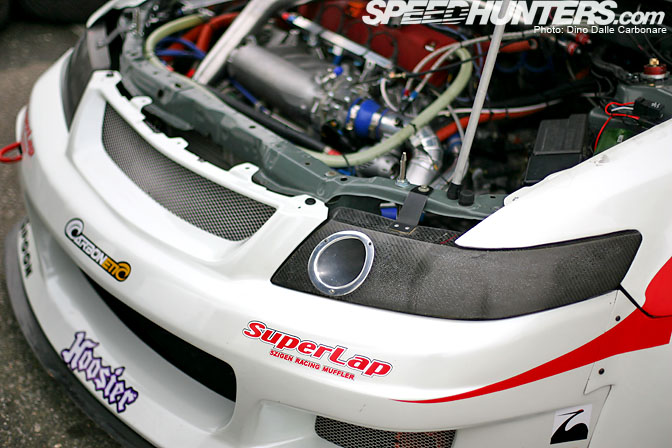 Everything not needed has pretty much been eliminated, like the front headlights, sealed off with carbon fiber and a round air intake on the passenger side.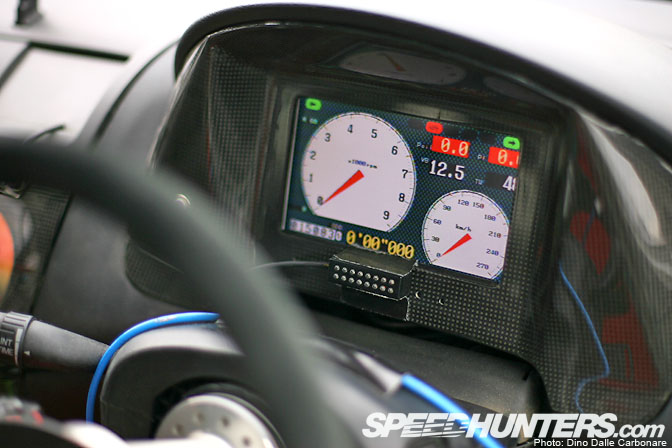 I was very impressed with the multi-function LCD dash unit, beautifully encased in the carbon fiber instrument binnacle.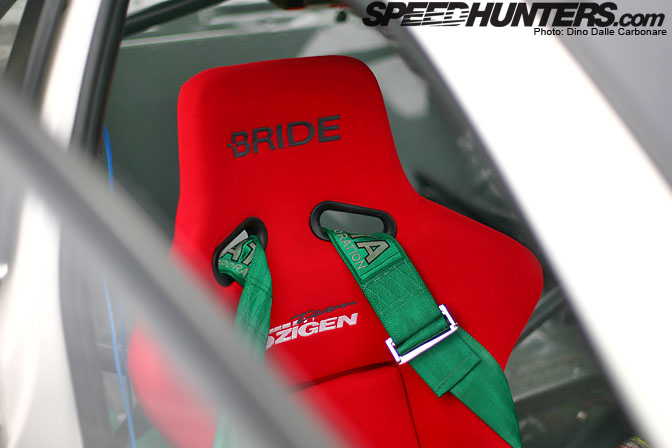 This car has been stripped down to the bare essentials, which is why inside you will only find the driver's Bride bucket seat with a set of Takata harnesses.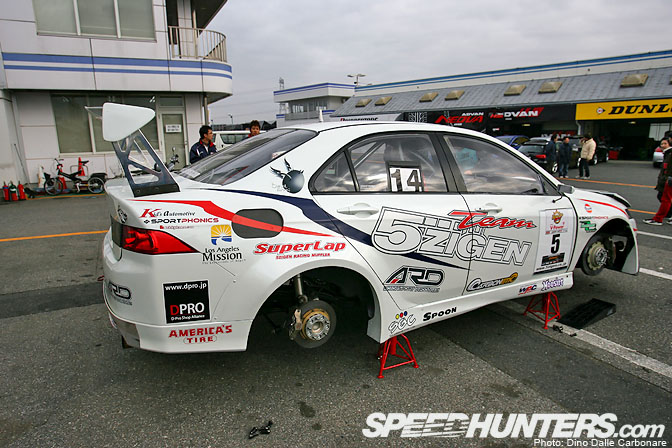 Would be cool to see the car compete at more Tsukuba time attack events, at least until it manages to achieve a sub-minute lap time.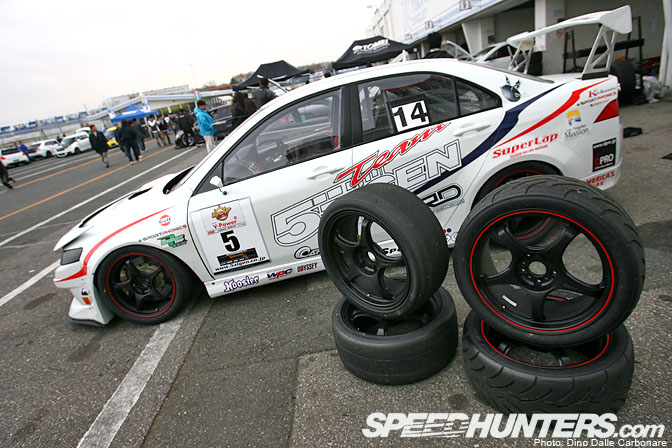 You can probably expect to see this car at the Tokyo Auto Salon in about a month, showing off that crazy Devil Wing and its boosted K20.
-Dino Dalle Carbonare