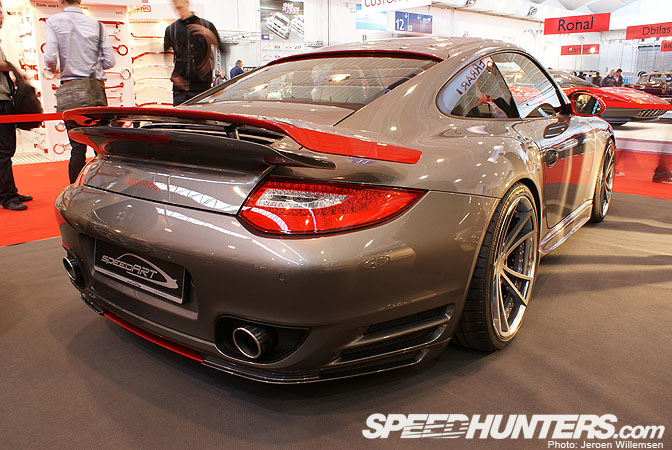 While visiting Essen this year I stumbled upon this Porsche 997 Turbo on the SpeedART stand. I started taking pictures right away but was approached by friendly lady who invited me inside the roped off stand for some better pictures. But once inside stand, I found it a bit cramped and had a hard time to taking clear shots of the car.
So I walked up to SpeedART's PR lady again and asked if I could visit their factory next year, you know, in order to get better photos of their tuned Porsche. The car is called the SpeedART BTR II 580 and is based on the Porsche 997 turbo 3.8 liter with PDK gearbox. Fast-forward to yesterday when I got an email from SpeedART asking if I would be willing to testdrive this car. So next year I will be visiting their factory and give you a full report on how this car drives.
'Till then I've written this Spotlight for you guys.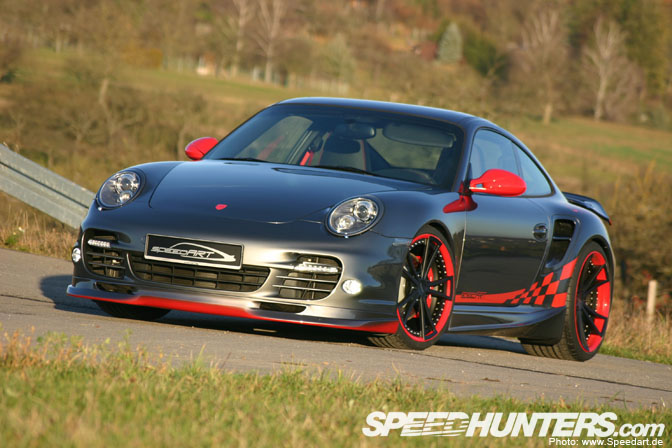 With increased power you need better cooling and improved downforce. SpeedART achieved this with a new chin spoiler that directs its air towards the brakes. Other parts that complete the bodykit inculde the sideksirts, rear diffuser and two spoilers in the rear.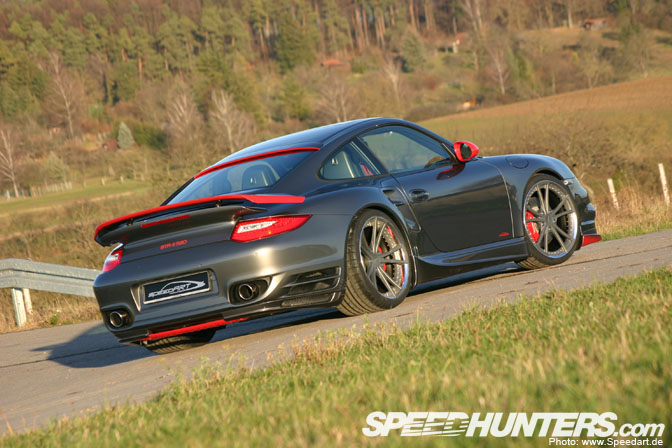 Another great feature on this car are the LSC Forged wheels, LSC stands for Light Spoke Competition. They come in 20″ x 8,5 in the front and 20″ x 12 in the rear with 245/30 and 325/25 ZR20 tires. The wheels can be custom finished in every color the buyer wants. Handling duties are carried out via a adjustable Sport Suspension that has various variations ranging from 'Street' to 'Race'.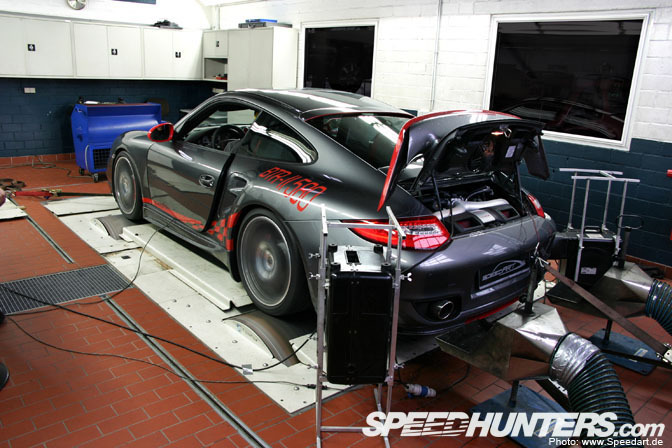 Ofcourse this car wouldn't be complete with an power increase. SpeedART managed to squeeze a extra 80bhp and 120Nm out of the 3.8 liter boxer. The achieved this by using a modifed ECU to increase the turbo boost. They also replaced the exhaust with new racing exhaust with big single tips. The exhaust can also be equipped with a sound control switch.
As the picture shows you it isn't just throwing parts on the car. Most of the German powerhouses test their creations thoroughly and can even provide the customer with some sort of guarantee certificate.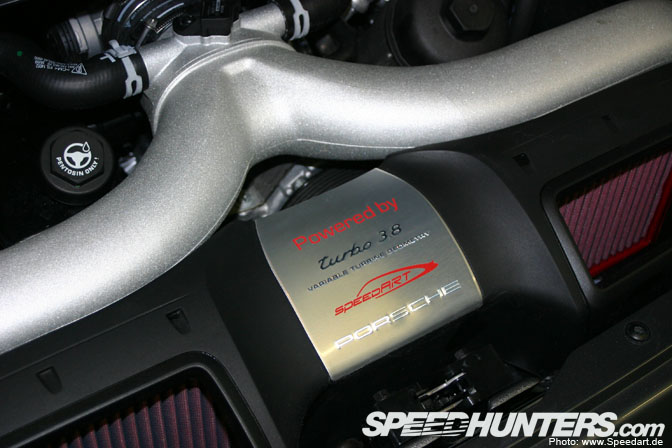 Thanks to the power increase the car now reaches a top speed of 325km/h and does 0 to 100km/h in 3.2 seconds. Impressive to say the least. SpeedART is also working on a 650bp version with bigger VTG turbo's, maybe they have it ready when I will visit them next year.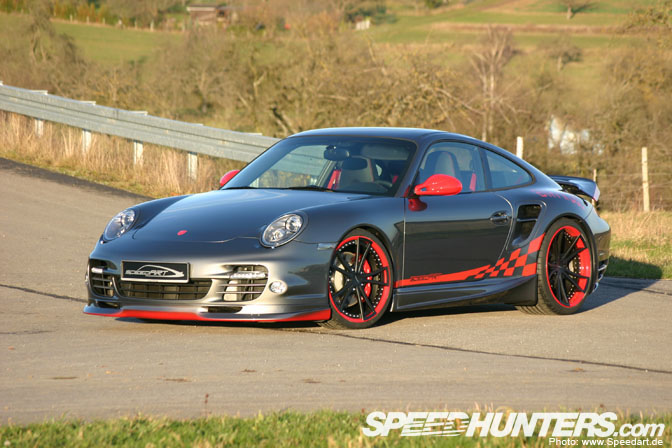 I can't wait for next year, when I'll visit more of these powerhouses which call Germany their home. 2010 is looking to be a great year for Speedhunters!
-Jeroen Willemsen