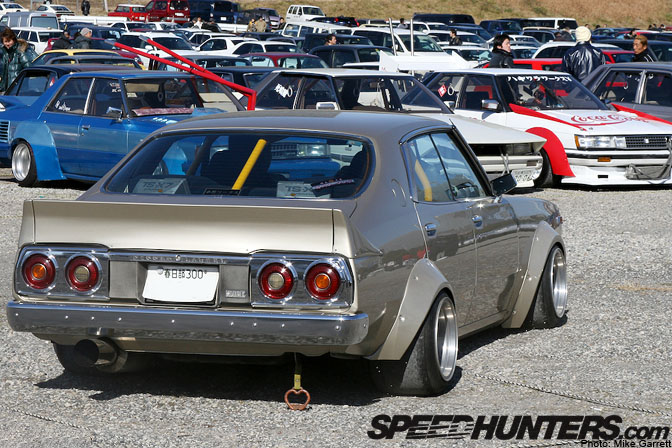 I'm really missing Japan right now. I plugged in my external hard drive a bit ago to hunt for some lowdown car pictures and the memories came flooding back. Memories of Watanabes, SSR's, Solex carbs, and musical horns. We thought you guys might be getting a little tired of the late model flushed out cars we've been showing this month, and figured another gallery of retro JDM coolness can never be bad thing.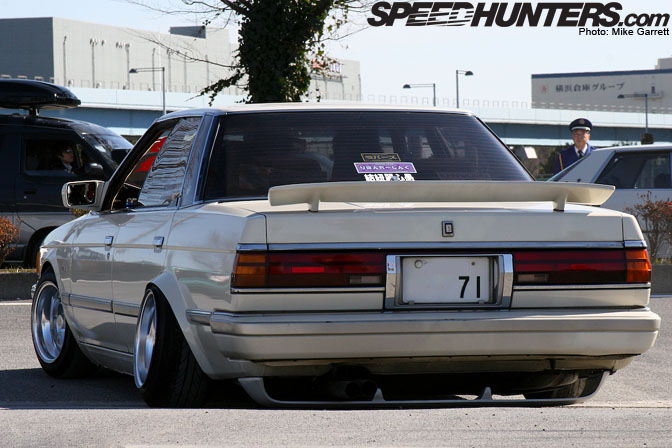 I didn't have any particular guidelines when choosing the photos. I looked for everything from slammed outlaw style street cars like this GX71…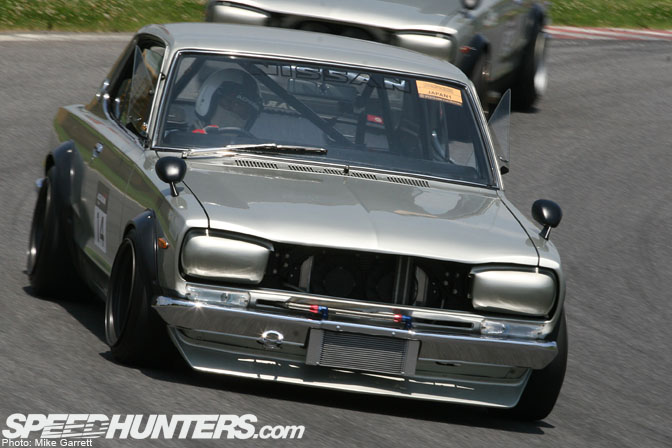 …to circuit cars like this Hakosuka Skyline. It seems to be getting around the track just fine, stretched tires and all.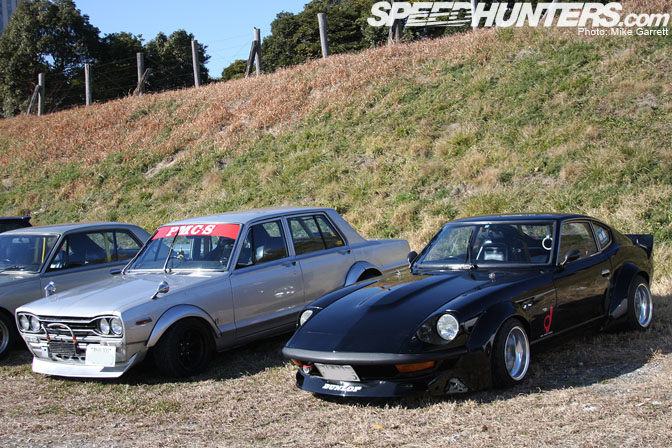 And then you have race-inspired street cars like this flared Hakosuka sedan and S30 Fairlady.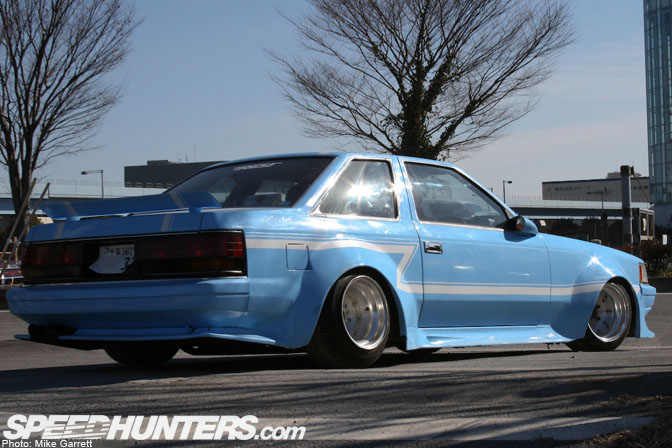 This Soarer looks like it may have been untouched since the mid '80s, the heyday of this sort of style on the roads of Japan.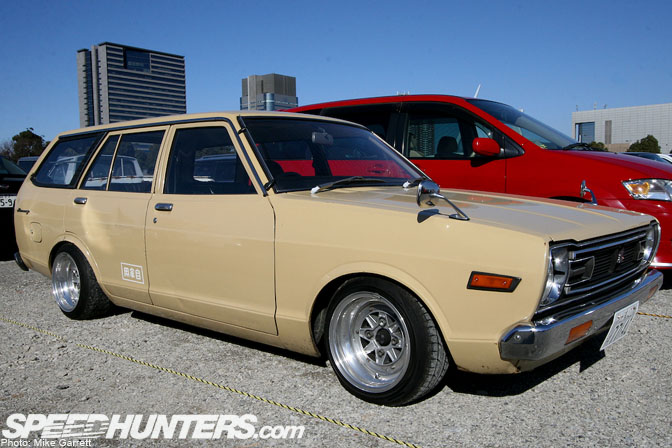 This Nissan Sunny wagon is a bit more understated with a stock body, conservative lowering job, and a choice set of SSR Mark III wheels fitted under the stock fenders.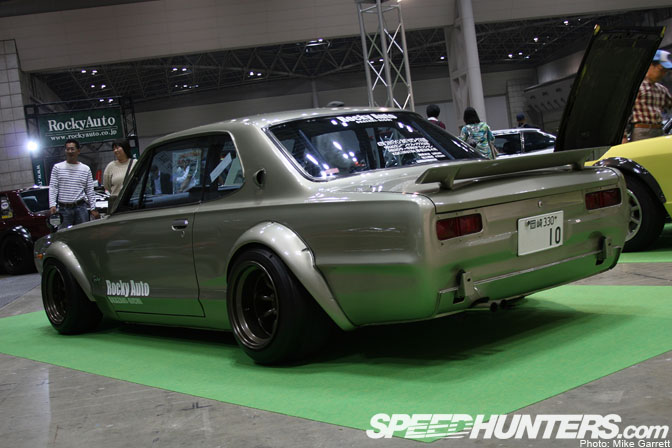 I couldn't put together a gallery like this without including Rocky Auto's works style Hakosuka. I'm guessing the more conservative camber on this car will make it more popular than the KGC10 I posted yesterday?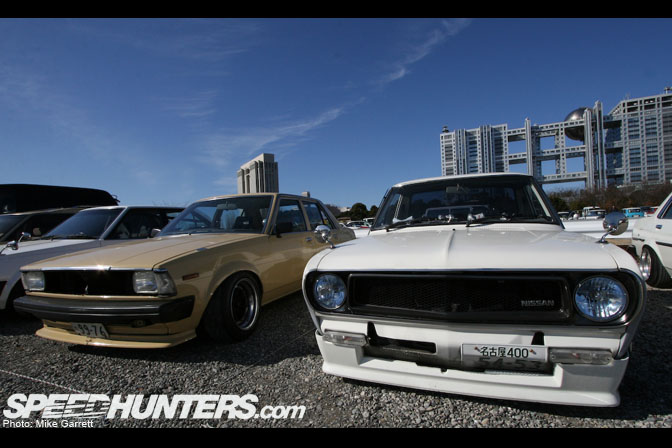 For some reason this one my favorite pictures I've ever taken – a slammed Sunny Truck and Corolla Sedan with Tokyo's Fuji TV building in the background. I miss Japan's super clear winter and fall time skies!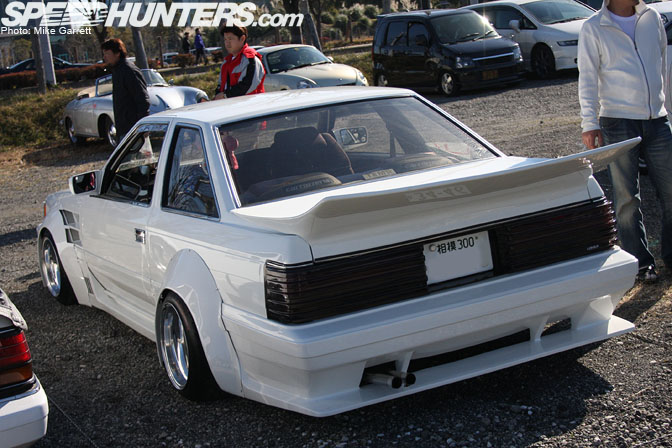 Another Soarer, winged and vented all over.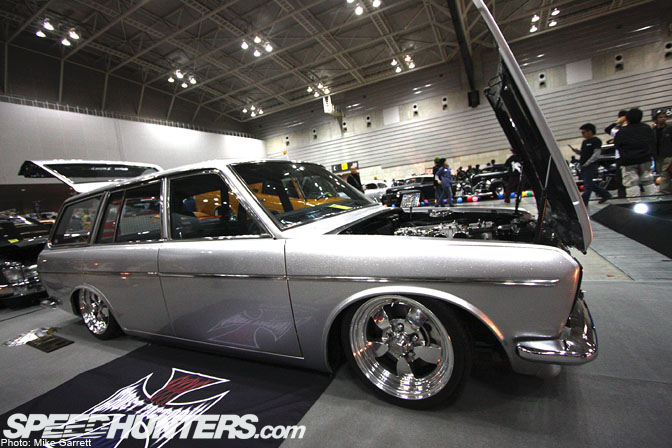 You might remember this mini-truck style 510 wagon from my coverage of the Yokohama Hot Rod and Custom Car Show last year.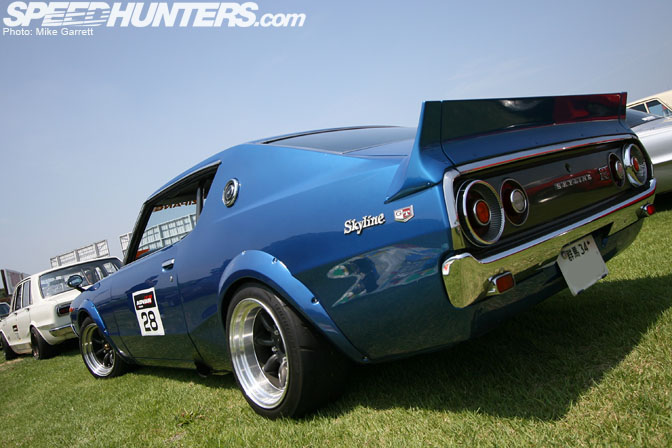 This beautifully restored Kenmeri Skyline had been built for both street and track use. It's hard to do better than this.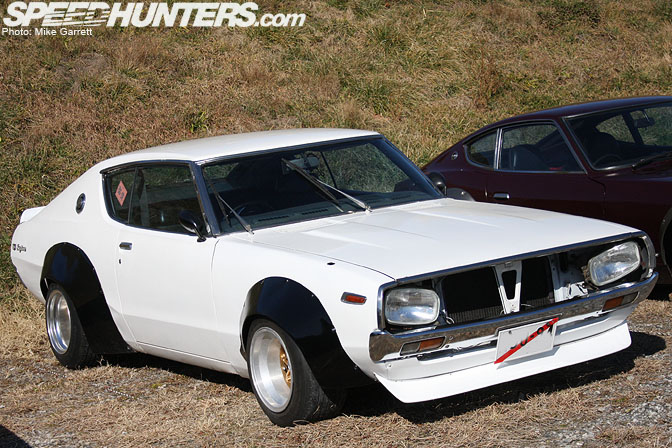 Meanwhile this Kenmeri is more of a hard-edged street machine that'd be more at home roaring through a highway tunnel than navigating corners on a race track.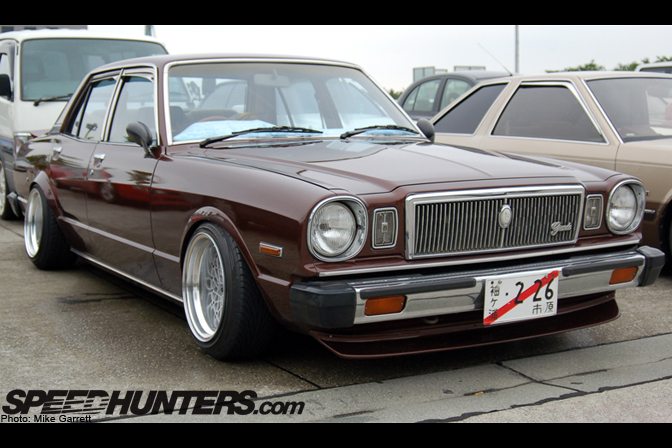 I spotted this Mark II at a classic car gathering in Tokyo back in the spring of 2006.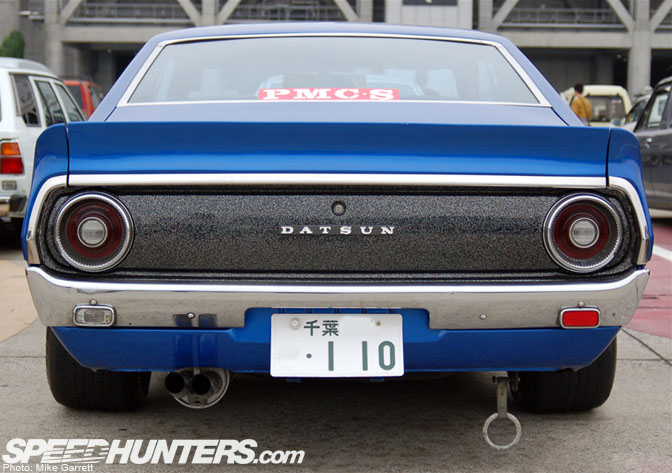 As well as this Kenmeri Skyline. These are the cars that got me hooked…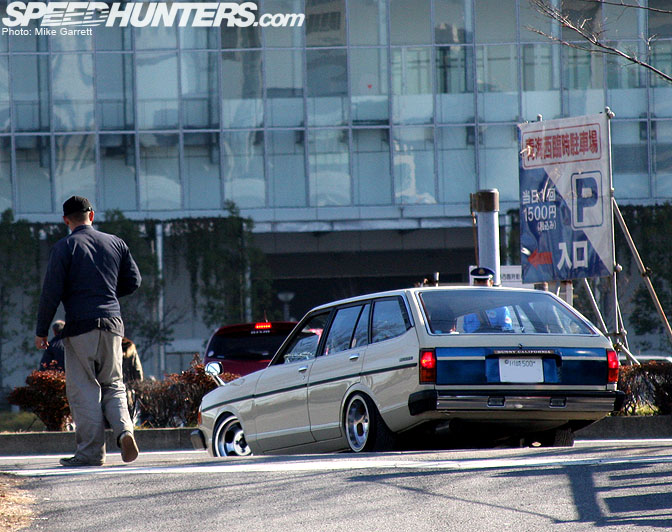 Fitting with it's name, this "Sunny California" is dropped low on American style slotted mags. Enkei Dish maybe?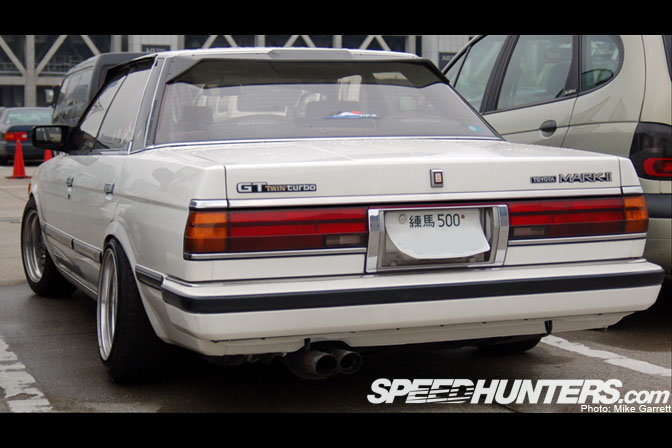 You can never do wrong with just a nice set of wheels and a bit of low down. This Mark II is a prime example.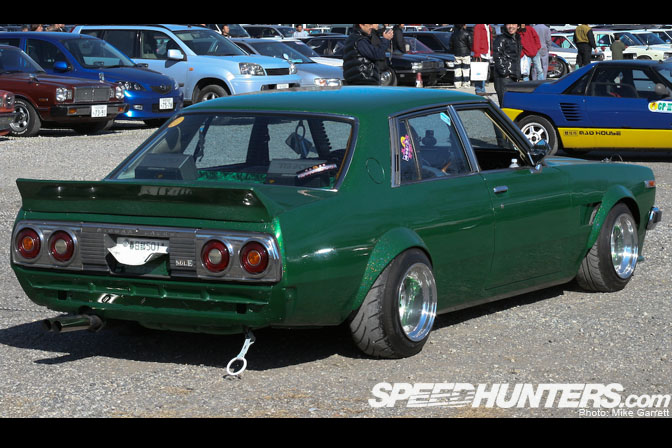 Or maybe you prefer the flake and flare of this Skyline sedan. I find it interesting how a lot of classic street cars like this are running really aggressive race rubber.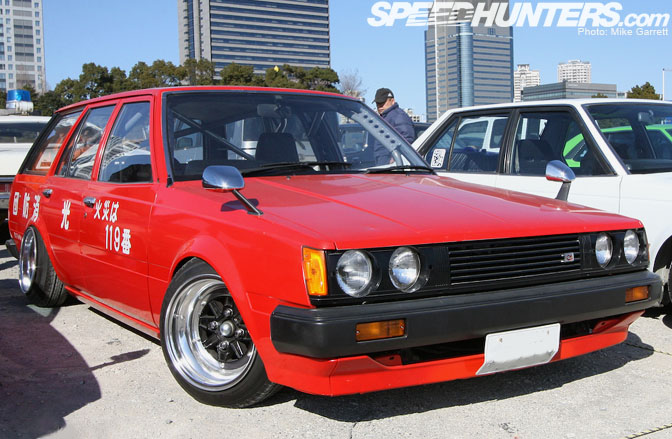 The infamous Corona Wagon fire car with a 3SGE swap is still one of the coolest automobiles I've ever laid eyes on.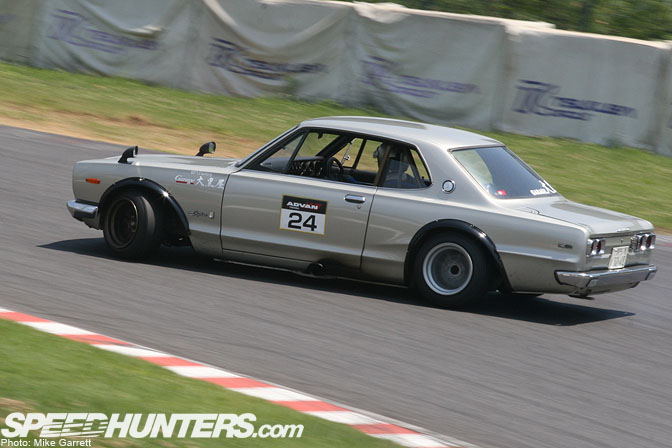 But is at cool as the drifting Hakosuka from last year's JCCA summer meet at Tsukuba Circuit?
I'm not quite sure about that.
OK, time to stop dreaming about Japan and get back to work!
-Mike Garrett