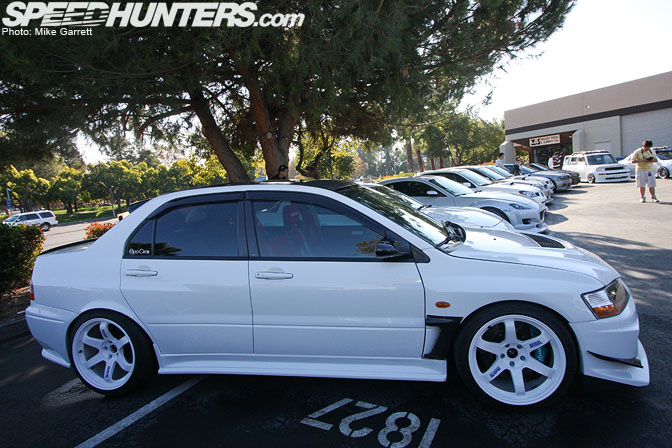 To the delight of some, and to the disappointment of others – we've made it to the final day of Speedhunters slammed month. We've seen some wild cars this month, and I wanted to finish up my car spotlights with a look at this Lancer Evolution found at the Hellaflush meet. In a way, this car might be the ultimate street Evo. It's subtle in it's lines, aggressive in its details, and retains everything that makes the Evo one of best performance cars out there.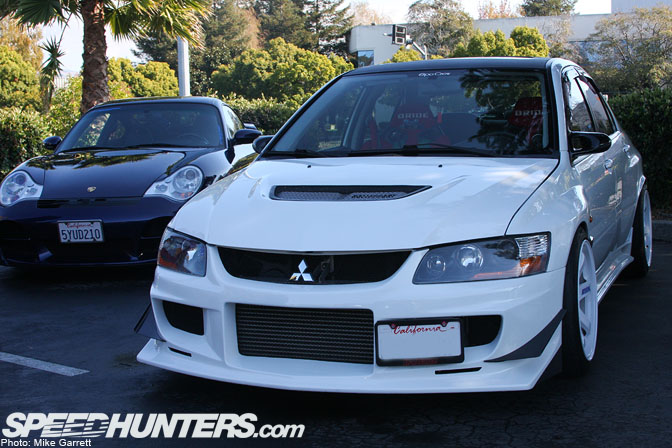 There are quite of a few Evos out there running very aggressive wheels, but this one is about much more than just the wheels. The car is representing "@po", a Bay Area crew specializing in high end imports.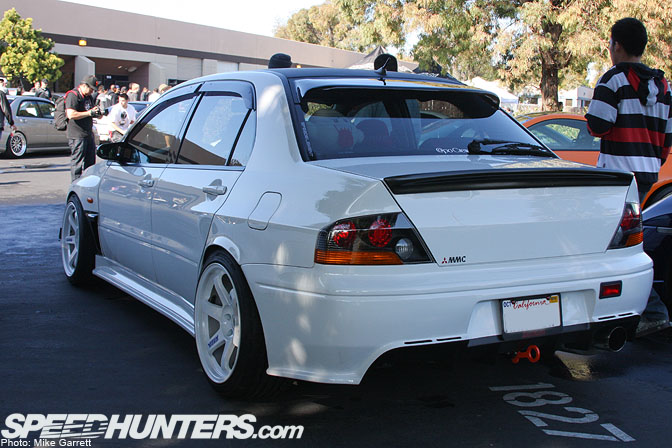 To be honest I always thought Evo's looked a little too "naked" without a big spoiler on the rear. This car, however, pulls off the look wonderfully.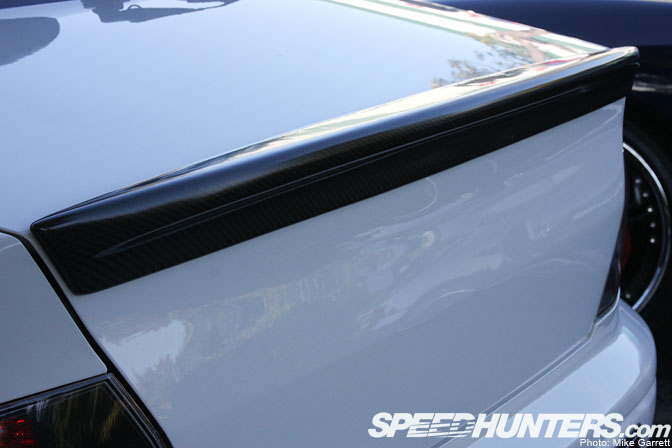 Then again, the rear of the car isn't totally nude. There's a nice subtle lip spoiler on the trunk…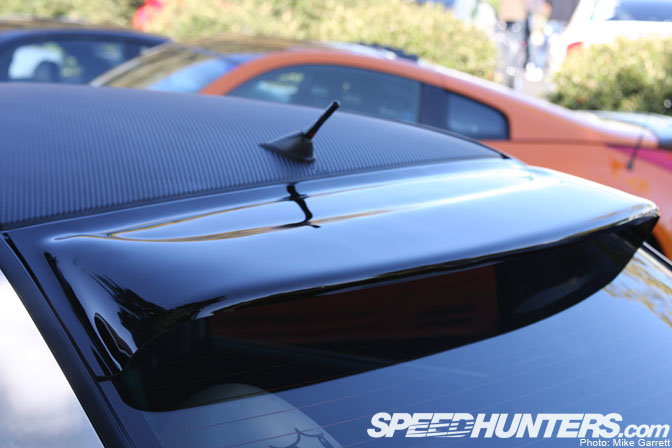 …and a matching roof spoiler.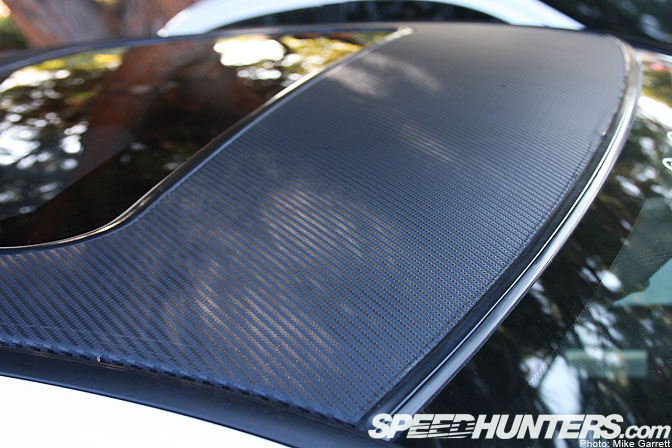 There's also a carbon fiber roof panel for good measure.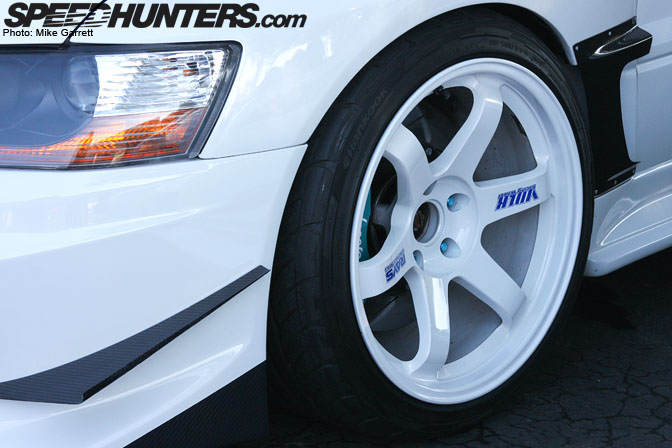 The wheels are 18×10.5 Volk TE37s, and if you look closely you can see a set of Project Mu brakes hiding behind the concave spokes.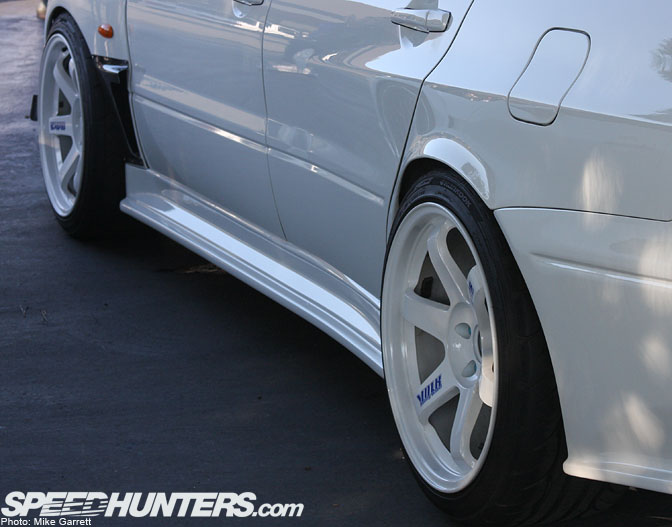 For a while, wheels in this size and offset were dubbed "GTR face", as they were originally designed for Skyline GT-R fitment. These days though, you see the GTR face on everything. To house the fat wheels, the Evo has been equipped with wide fenders up front, and a subtle pull in the rear.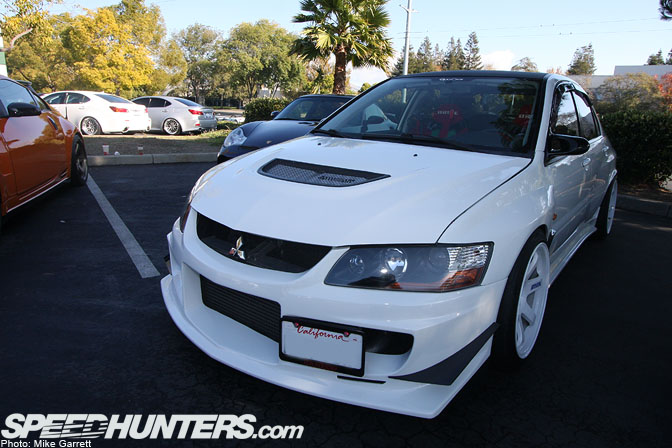 With a a combination of quality parts and a focus on the details, this is definitley one the the coolest Evos on the west coast. The fact that it's street driven on the regular makes it even better.
Keep an eye out for this white beast prowling through the fog of the San Francisco Bay Area.
-Mike Garrett