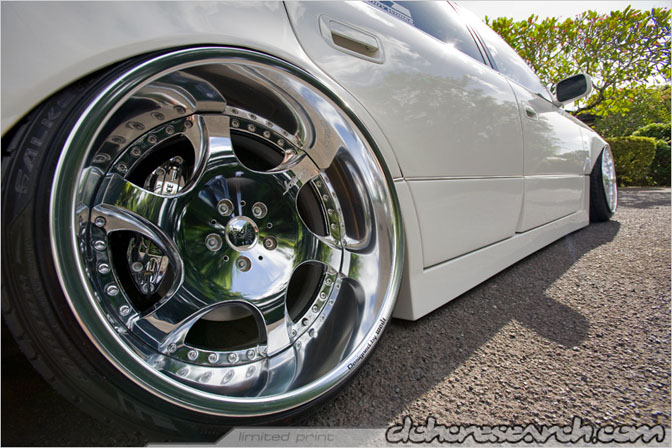 I can remember way back, I always followed a website called Teamrice.org after it was featured in a edition of the HCI magazine. They always showcased amazing looking cars and had a video that accompanied each feature. I always loved that site until it went offline. But thankfully this was followed up by an affiliate site called DOHCresearch.com and after checking it again not too long ago I came across some fine automobiles from Hawaii. I'm still amazed at the quality of the builds they have there, they look like if they came straight out of a Junction Produce folder.
The one car that struck me the most was this Toyota LS400 or Celsior as they are called in Japan. This particular one looks extremely nice with its custom wide fenders and Junction Produce bodykit.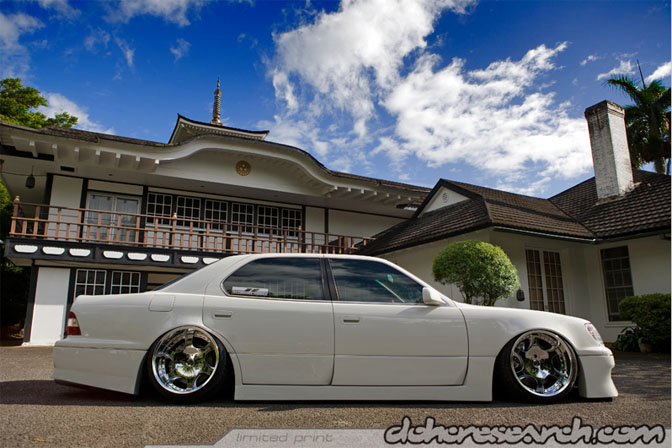 The entire Junction Produce bodykit consist of 4 pieces including the frontbumper, side steps, door panels, rear bumper. Aaron, the owner of the car, left out the rear spoiler for a cleaner look. To continue the clean look he let JL Autobody remove the key holes in the door handles.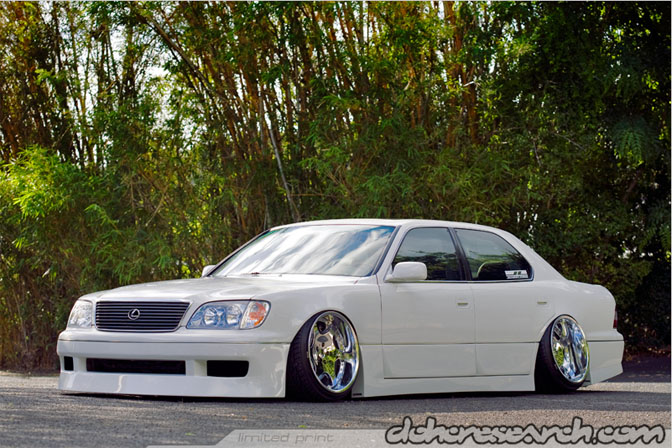 JL Autobody is also responsible for the enlarged radius and widebody fenders to accommodate the larger wheels. On most production cars, there so many colors to choose from nowadays but for that true VIP feeling there are only two, black or white. This time Aaron went with white. But it didn't stop there… Aaron wanted to update the look of the car even further so he swapped the frontend. The new frontend came from a 2000 model with JDM headlights.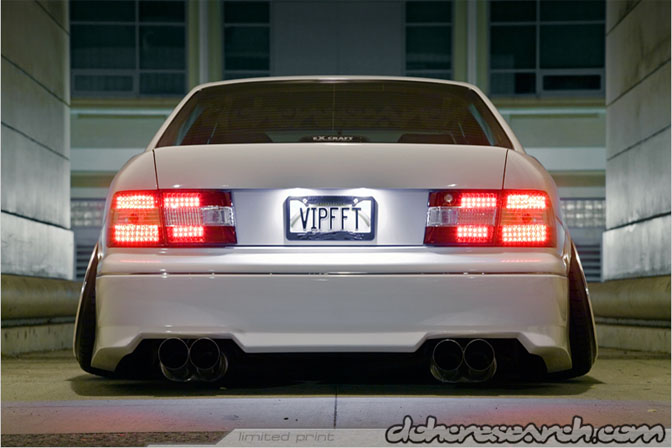 Imagine pulling up behind this in front of  a traffic stop… The stance of this car has been achieved thanks to a custom EZ street airbag suspension with a 8 valve manifold and 2 5 gallons airtanks. Other suspension mods include Nagisa Auto upper control arms in the front and custom upper/lower control arms and castor arms in the back.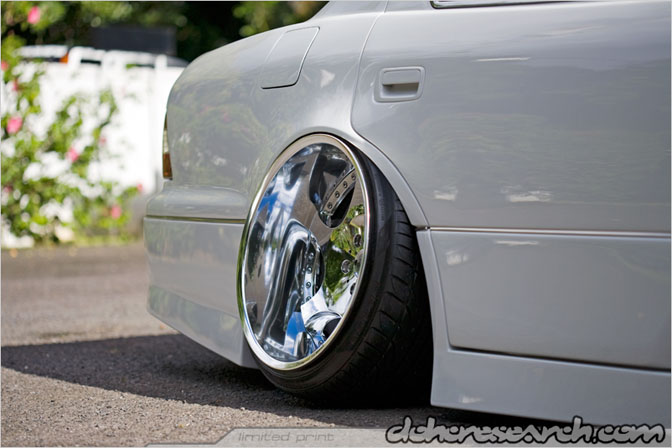 Now onto the wheels, our VIP enthusiasts should be able to have indentified them as WEDS Bazreias. They come in size 19×11.5 -36 with Falken 452 265/35/19 tires. The stance is perfect thanks to the airbag suspension.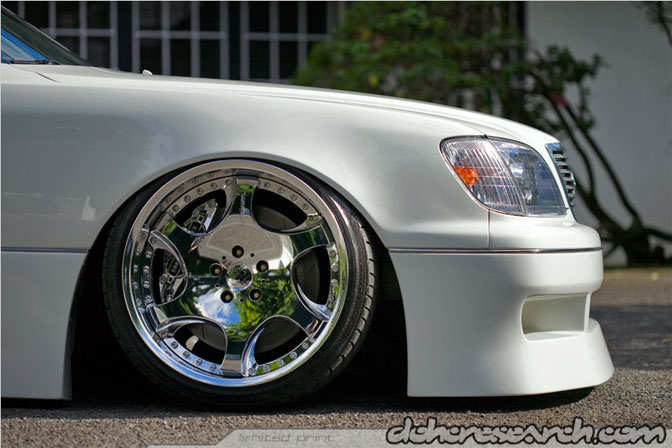 In front we have the same wheels in 19×10 -16 with Falken 452 225/35/19 tires. Behind the wheels Aaron placed a Junction Produce big brake set with 6 pot calipers in front an 4 pot calipers in the rear.
Thanks to Colin Waki from Hawaii for the photo's
-Jeroen Willemsen