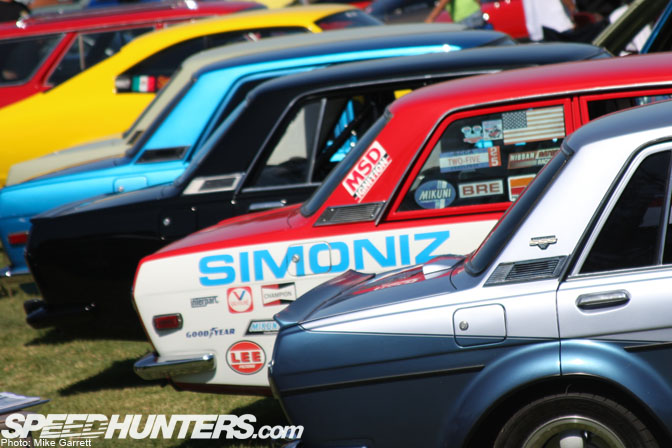 Alright let's jump right into more coverage from the the Fifth Annual Japanese Classic Car Show in Irvine. Up above, you can catch a glimpse of a small sampling of the Datsun 510's that made it out. Whether you are into period correct restos, or more contemporary tuning, there were enough "five and dimes" at JCCS to to fit any taste.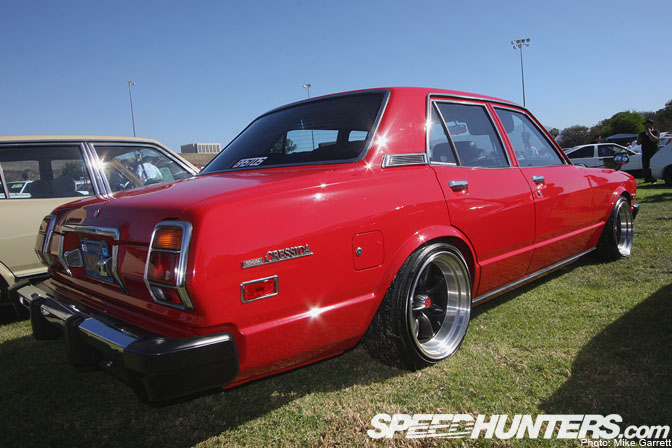 Does this first generation Toyota Cressida look familiar? It's the same on the Linh featured back during Toyota Month. This was my first time seeing this car in person, and wow is it beautiful.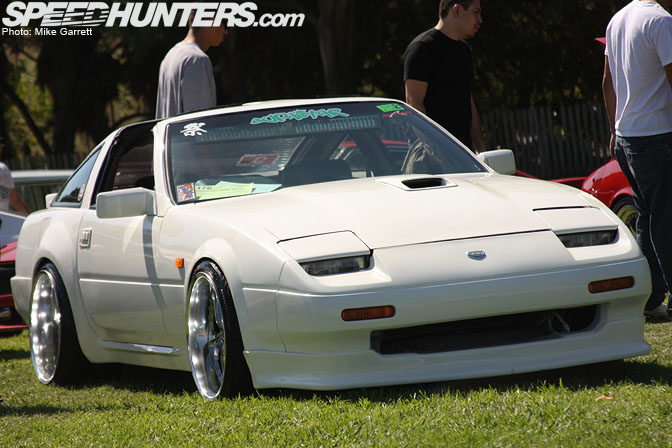 Representing the "late model" portion of JCCS was this nicely done RHD Z31 Fairlady from Team Supastar. Always nice to see Z31's done right, or Z31's at all for that matter…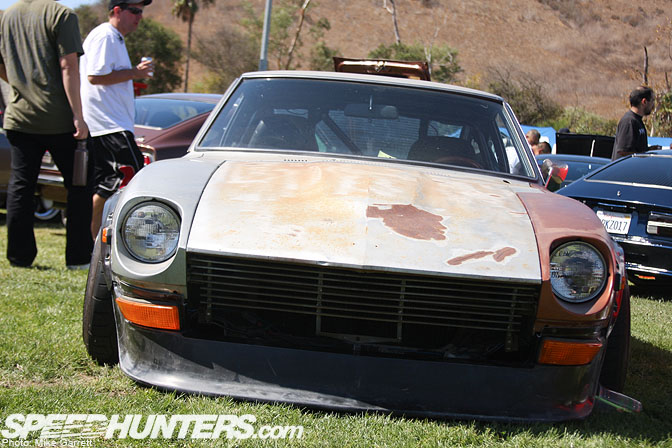 And then there's the crazy Shakotan S30 that everyone has been talking about in the days since the show…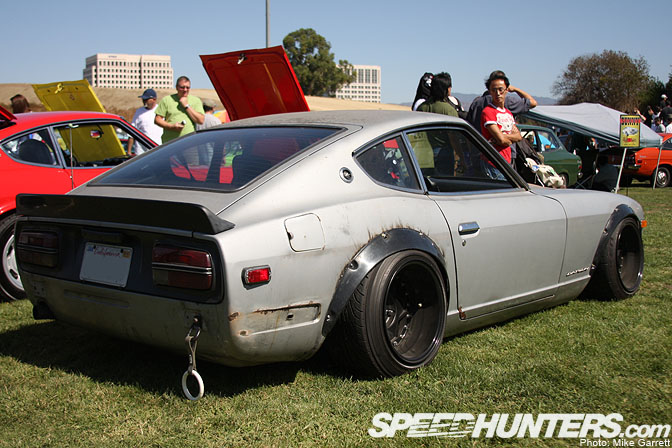 I spoke to Linhbergh and he's already set up a shoot with this beast, so we'll save all the juicy details for the near future.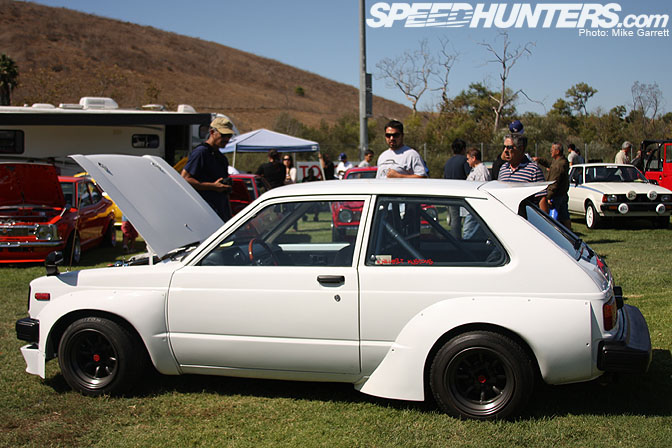 KP61 Starlets can't really get any better than this. TRD flares, RS Watanabes and 20-valve 4AGE power – looking like it came out of a TS Cup race at Tsukuba Circuit!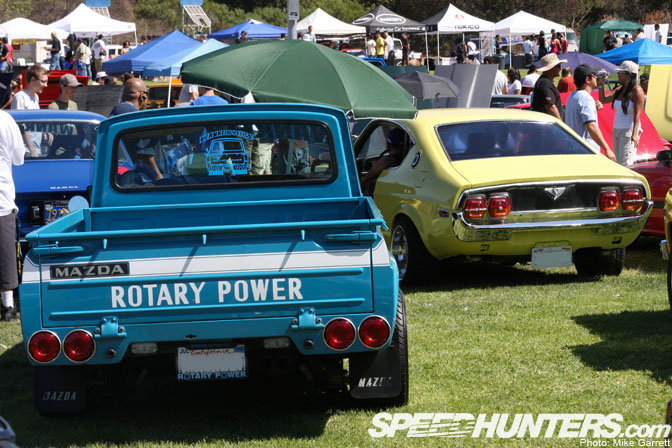 Just a week after Sevenstock 12, the rotary maniacs again invaded Orange County with their fleet of RX2's, 3's, 7's, and pickups.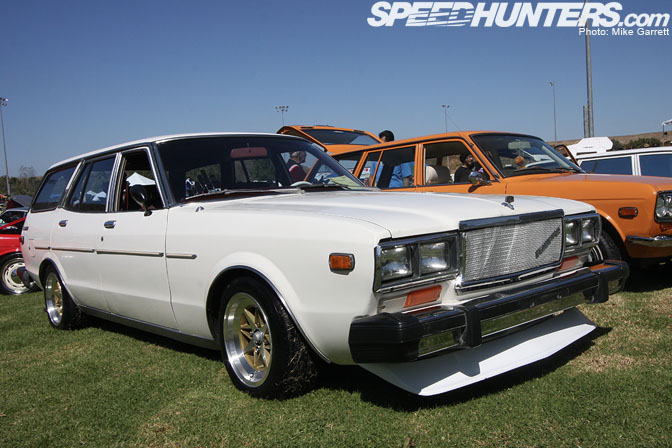 Another rare Nissan on hand was this '79 Datsun 810 wagon. I especially dig the retro style front air dam.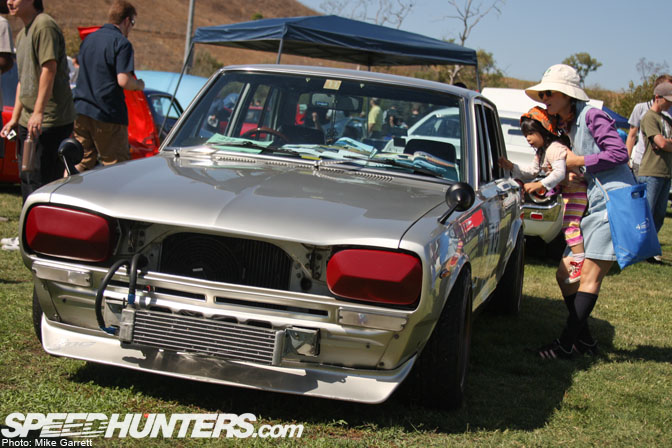 Yep, the Hakosuka's appeal spans all age groups and genders…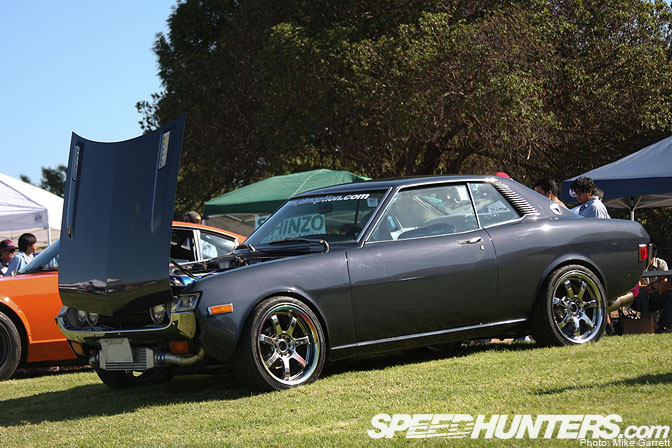 One car that was attracting a lot of attention was this super clean RA21 Celica on modern Gramlights wheels.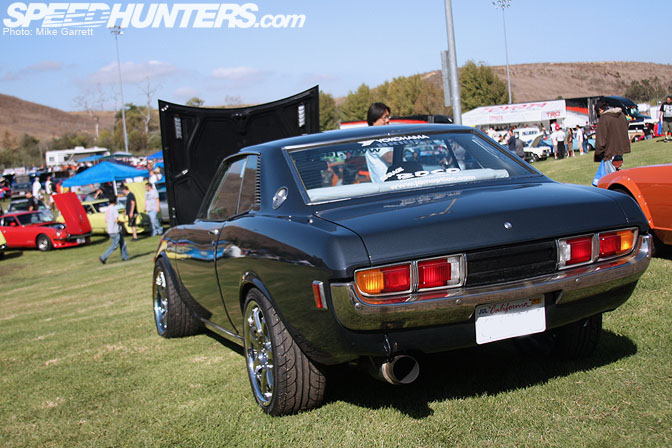 The car's owner? None other than Option Magazine founder and tuning legend Daijiro Inada. Dai has been spending a lot of time in SoCal recently, and decided to build a project car over here. Antonio posted a photo of this project at Garage Boso back in Febuary.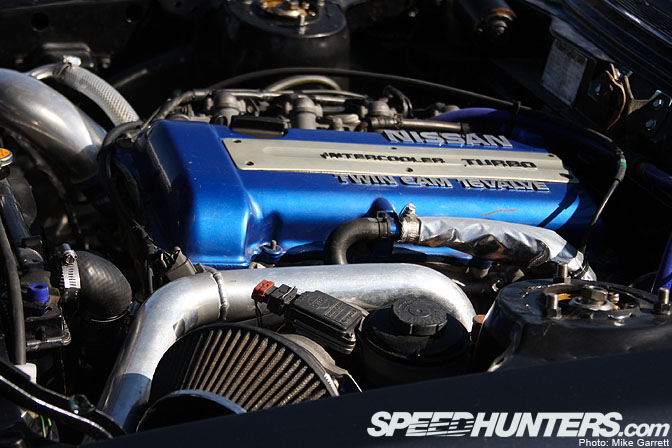 Thanks to the guys at Garage Boso, the Celica now has the turbocharged heart of a Silvia under the hood. It won't please the purists, but then again Dai Inada has always done things a little crazy…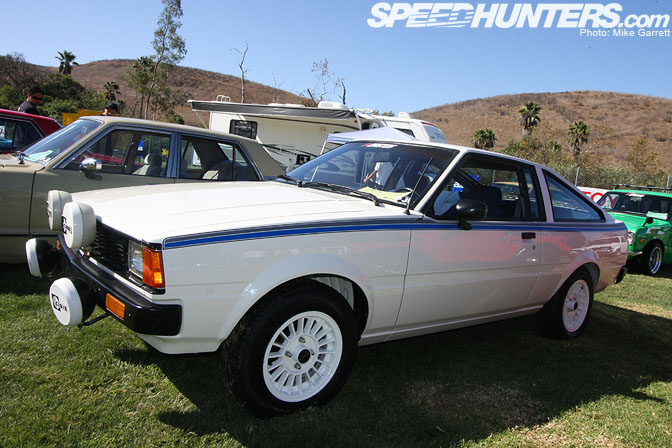 Here's something a little different – a nana maru Corolla lift-back in full rally trim.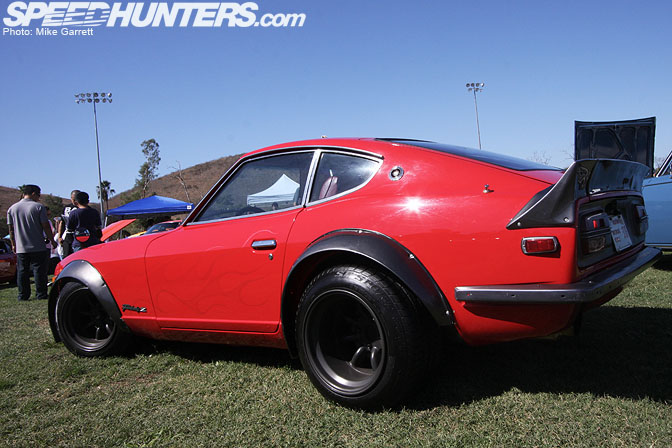 "Japanese Hot Rod" – I can't think of a better way to describe this mean looking 240Z with flames and fat over fenders.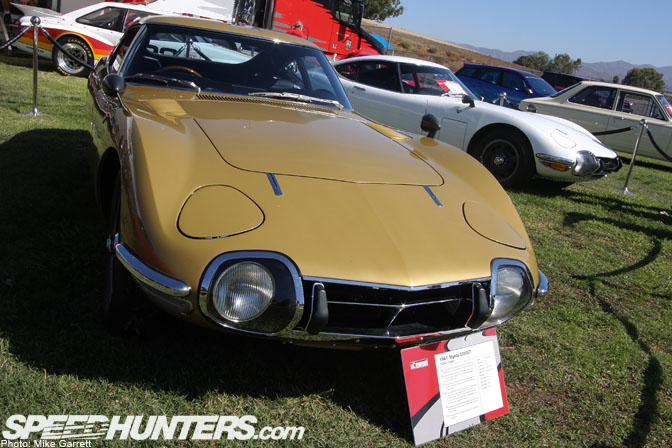 There were a number of 2000GT's at the show, including a few that Toyota USA brought out as part of their large display.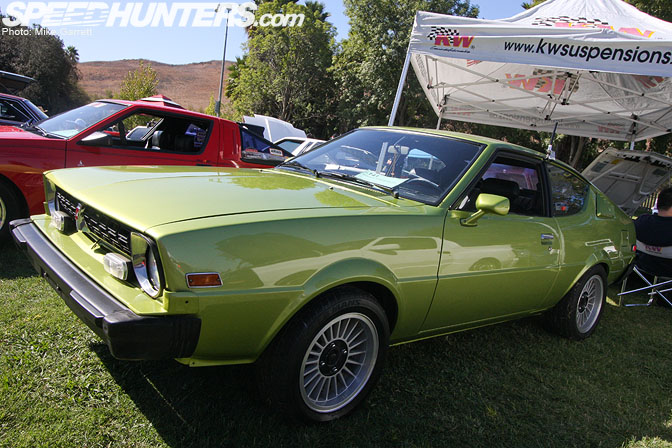 The small Mitsubishi section included rarities like this '78 Arrow GT, originally sold in the US as a Plymouth if I recall.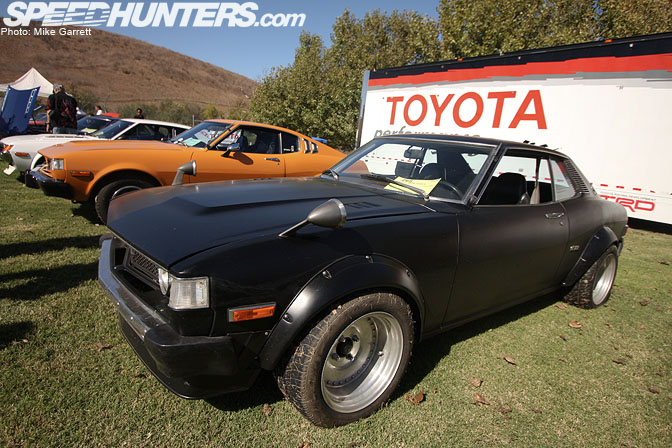 If Mad Max drove a Toyota Celica instead of an Aussie Ford Falcon, it might look something like this.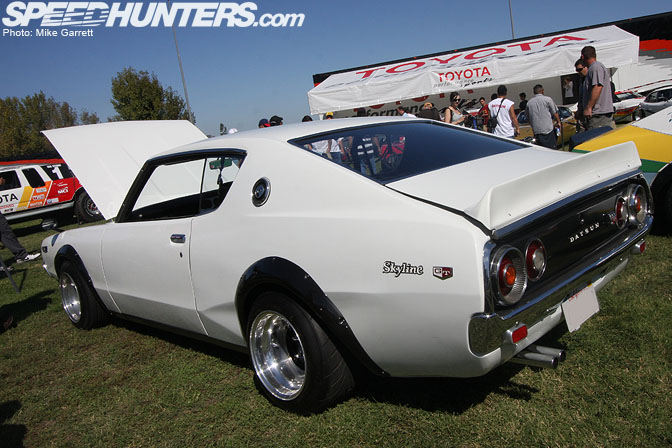 Kenmeri Skyline wearing some serious rubber…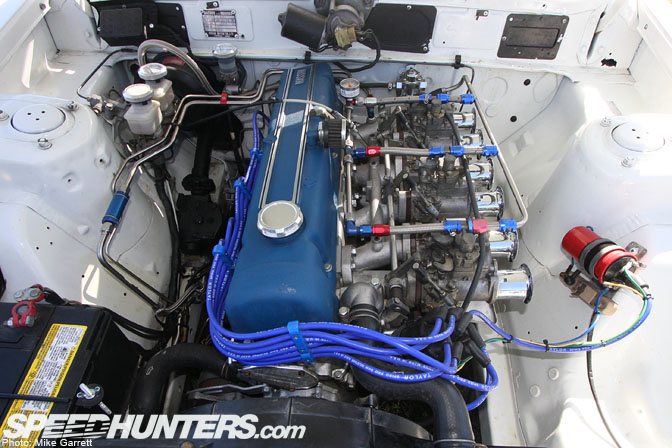 This one has traditional naturally aspirated L-power under the bonnet. Turbos and fuel injection are nice and all, but there's just something about sidedraft carbs…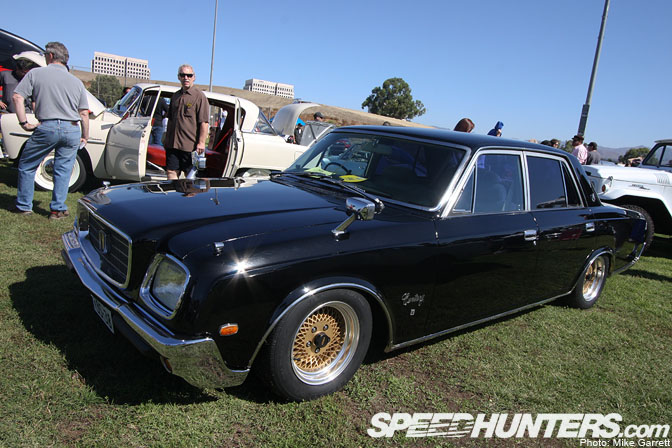 And finally another Japanese rarity – the Toyota Century. Ready to pick up VIP's at LAX in a moment's notice…
More from JCCS on the way!
-Mike Garrett