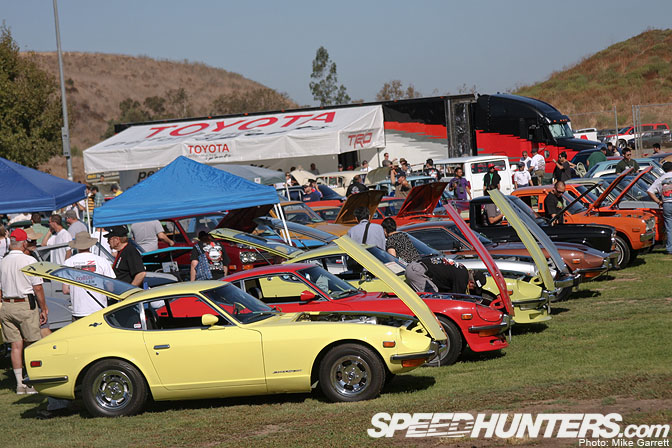 Before 2005, there wasn't much of "Japanese classic car scene" in the United States. Sure there were Datsun and Toyota owners groups, plus the few vintage cars that showed up to events like HIN or the Nisei Showoff, but there wasn't a gathering point for fans of classic Japanese machines. It wasn't until the folks at Katy's Nest decided it was time for an event dedicated only to vintage Japanese cars that the J-classics got their rightful place in the spotlight. That first JCCS at the Queen Mary in Long Beach turned out to be a huge success, and in the five years since, the event has become a Southern California tradition. I've been fortunate enough to experience a number of vintage car meets and races in Japan, but was still counting the days until the 2009 JCCS – now held at a larger venue at Hidden Valley Park in Irvine.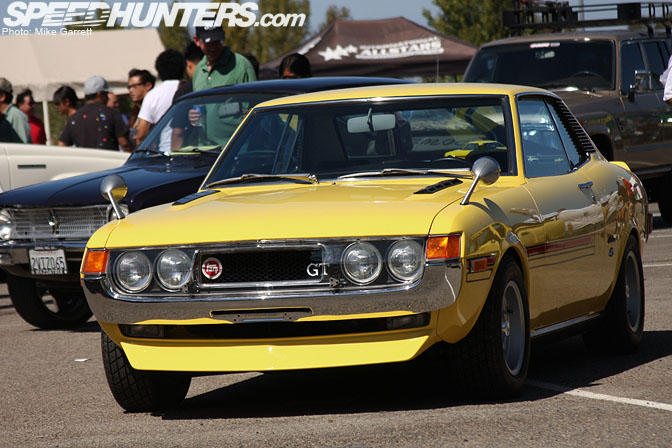 As visitors made there way into the showgrounds, this beautiful Celica was there to greet them. I can honestly say that a lot of the cars shown at JCCS can rival those at the Tokyo New Year Meeting when it comes to quality. The Japanese auto media must agree, because there are always Japanese photographers walking around JCCS looking for US cars to feature in magazines like Lightning or Kousoku Yuen.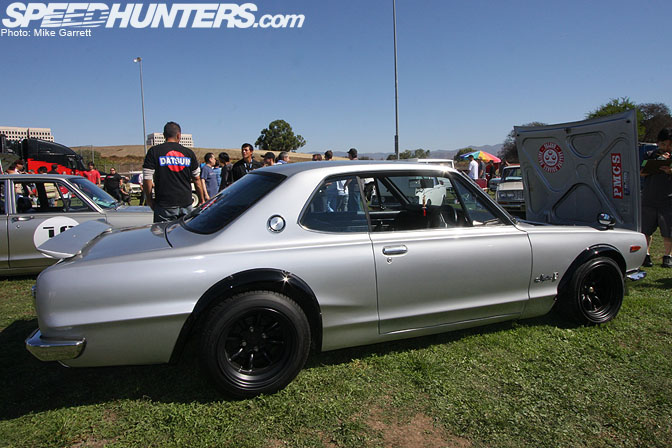 There are a lot of US market Japanese classics at JCCS, but imported cars like the Hakosuka Skyline draw the big crowds…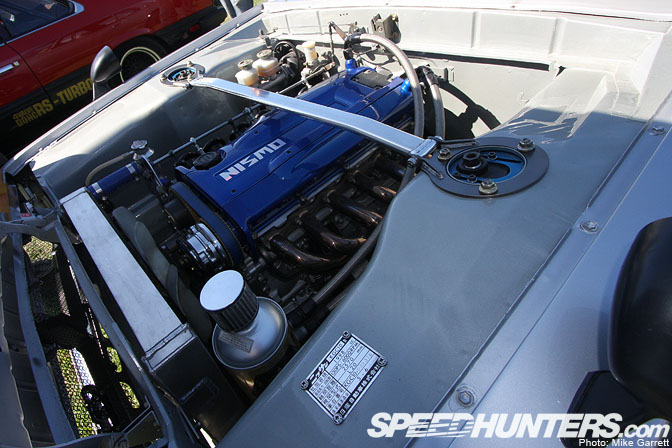 …especially when they have naturally aspirated RB power under the hood, Rocky Auto style.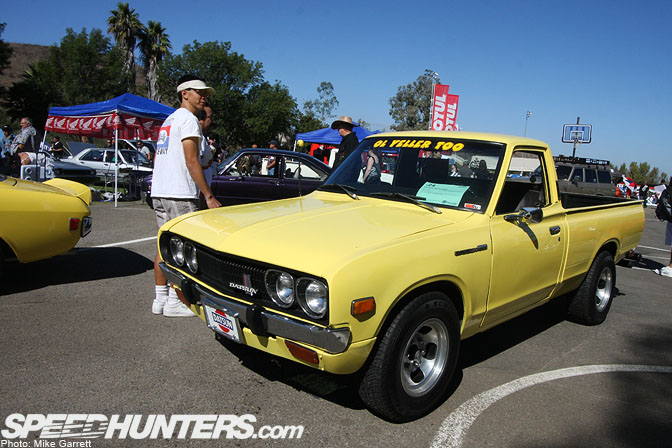 Owner Ron Kelley fully restored this '73 Datsun 620 pickup and now uses it every day for a 94 mile round-trip commute to work. Only in California!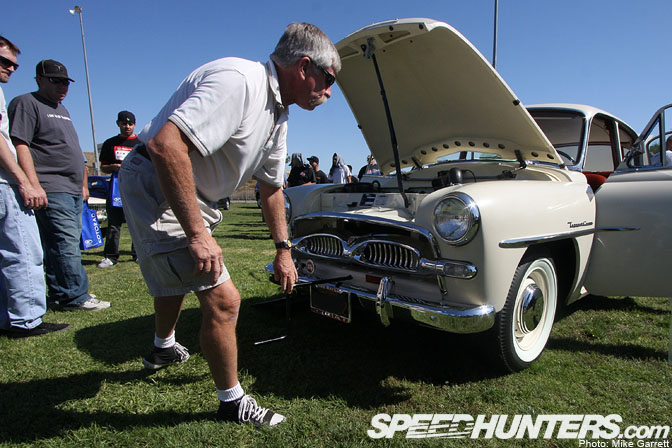 Here we see a proud owner demonstrating the crank-start of his 1958 Toyopet Crown. For some reason I was expecting the engine to roar to life, but once it started it was so quiet you could hardly tell it was running. Kind of like a new Camry, only 50 years older…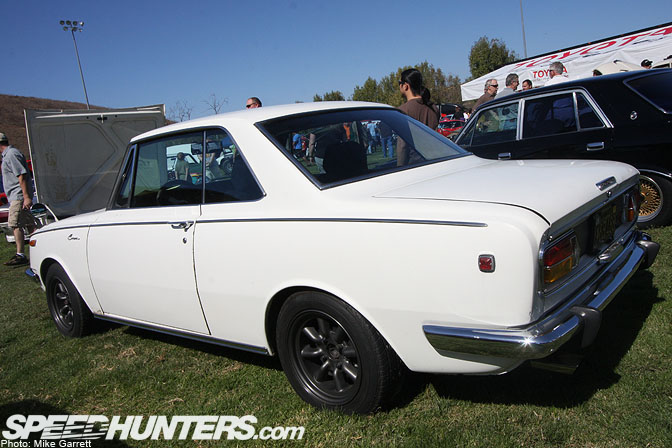 Sticking with the Toyota theme for a moment, here's a '69 RT52 Corona looking sharp on some RS Watanabes.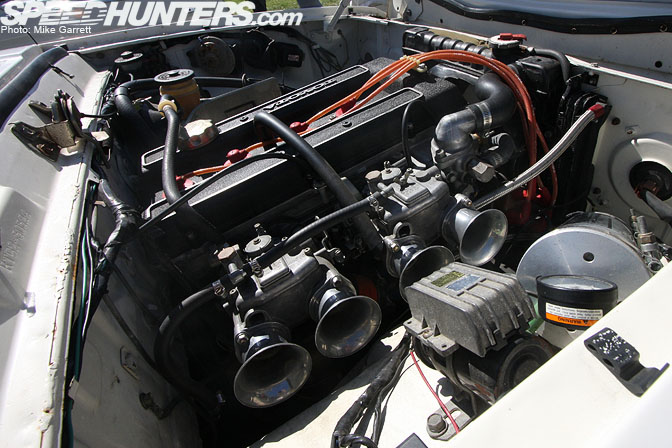 Surprise. That's a twin cam 18RG swap under the hood. What a cool factory combo this would have been!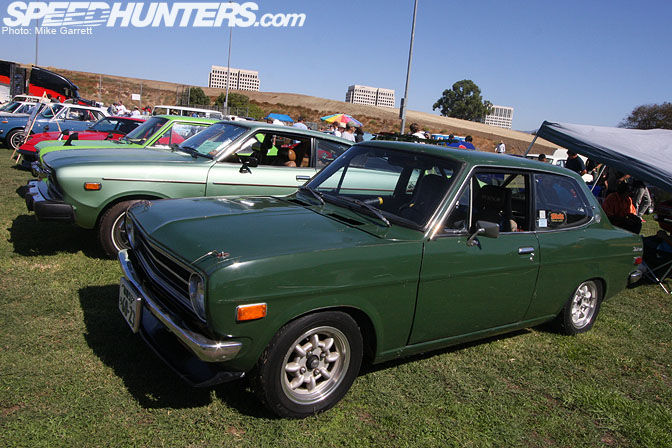 The Datsun 510 is an iconic car in the United States, but the Datsun 1200 (Sunny) has always lived under the shadow of it's slightly larger brother. It was nice to see the 1200's get some love at JCCS.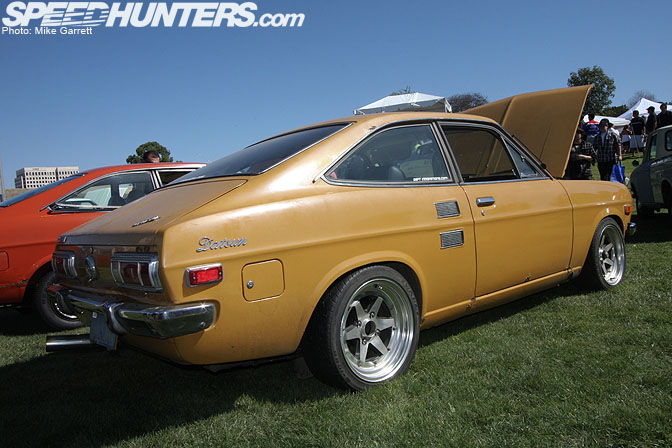 One of the most impressive 1200's was this B1110 fastback on XR4's. This unique butterscotch color was certainly popular on Datsun's early '70s lineup.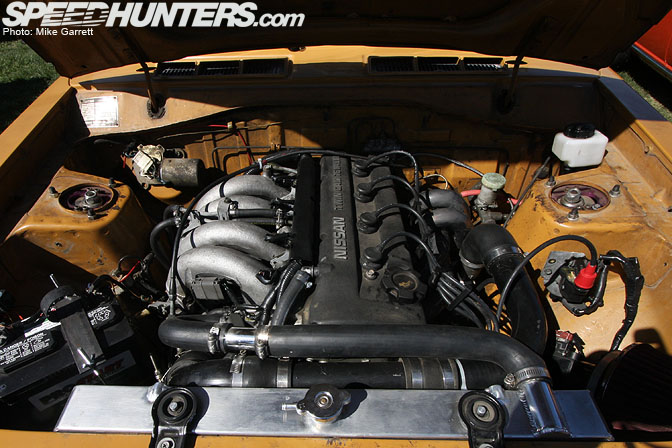 The stock pushrod A-series engine has been removed in favor of a 240SX-sourced KA24DE.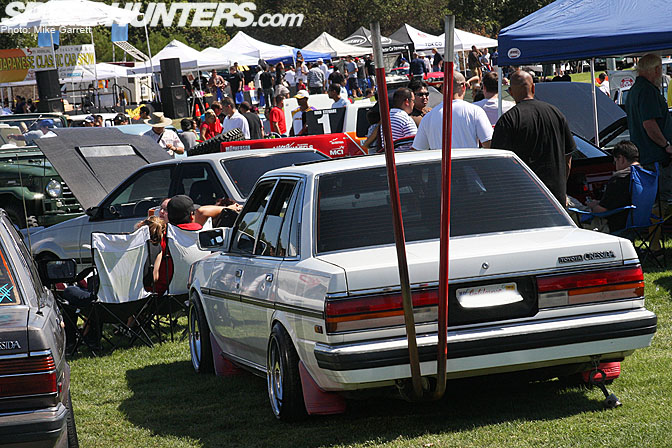 I'm not sure about the towering exhaust on this MX73 Cressida, but I do like the bent license plate – Japanese outlaw style.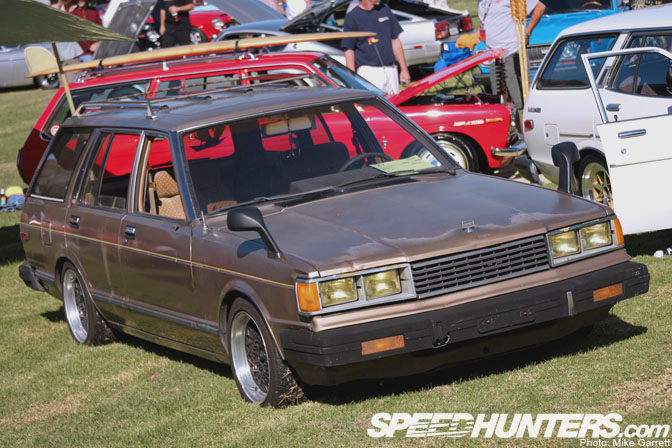 Talk about rare. That's an '82 Nissan Maxima wagon, owned by a member of the Ratsun.net community.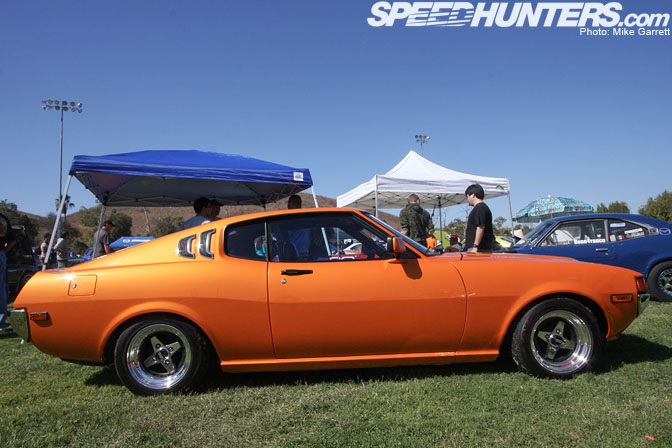 The super clean, Mustang-inspired lines of the Celica LB never get old. This car is immaculate.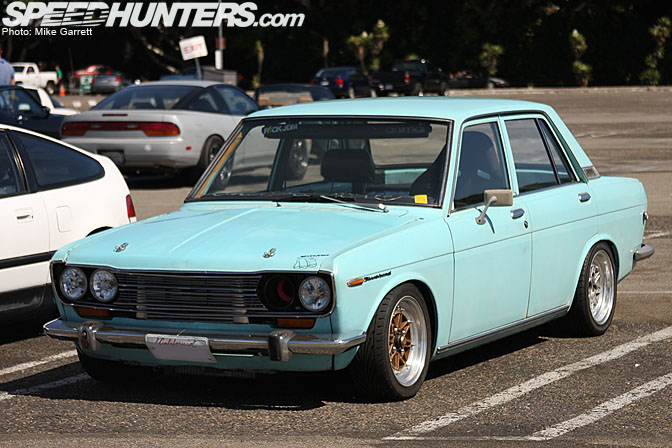 As always, I kept my eyes open for cool cars in the parking lot. One of my finds was this (turbocharged?) four-door 510 on mismatched rims.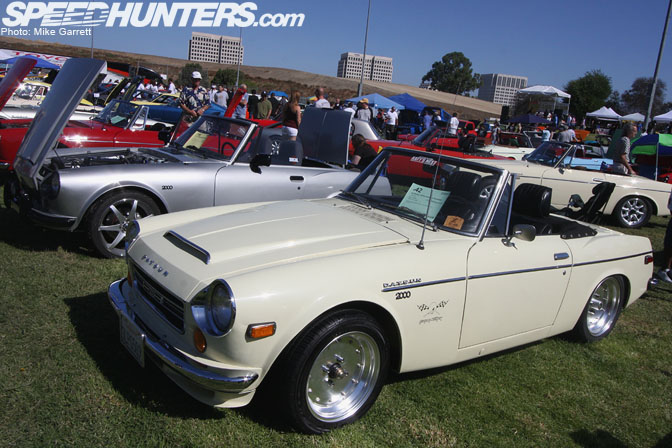 The Datsun Roadster guys are always out at JCCS in full force. SSR Mk.1's are a nice match with the Fairlady's classic sports car styling.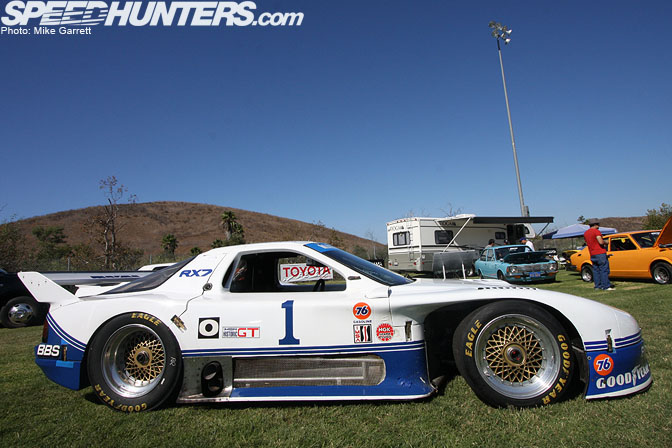 I felt like I was having a bit of déjà vu when I saw many of the same historic Mazda race cars that were at Sevenstock last weekend. Not that I'm complaining…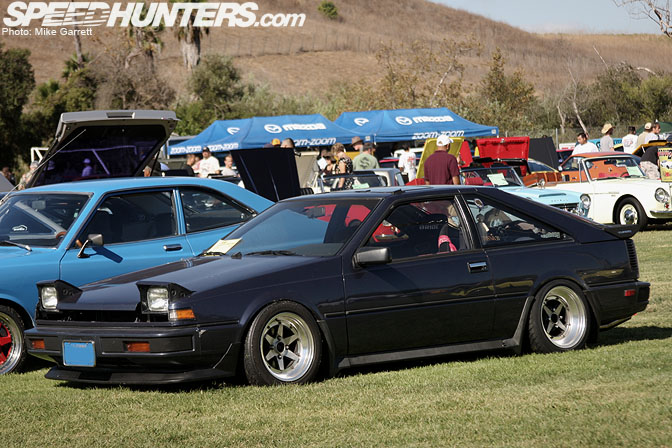 How often do you see S12 200SX's at all, let alone one that looks as cool as this? I wonder how many "hey, nice Corolla" comments this guy gets when he drives around?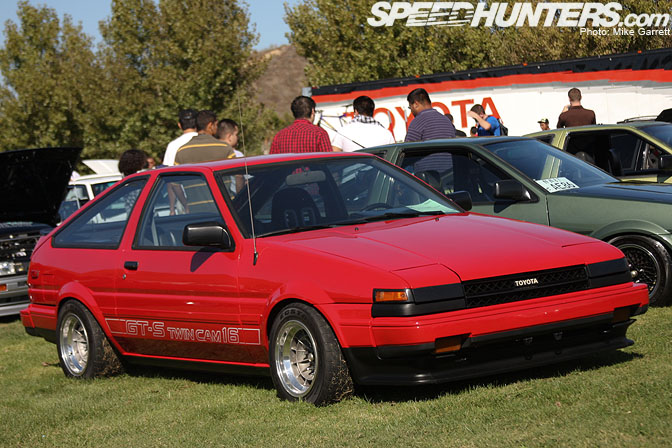 And speaking of Corollas, here's a showroom condition GT-S hatchback proudly rocking USDM bumpers. Nice.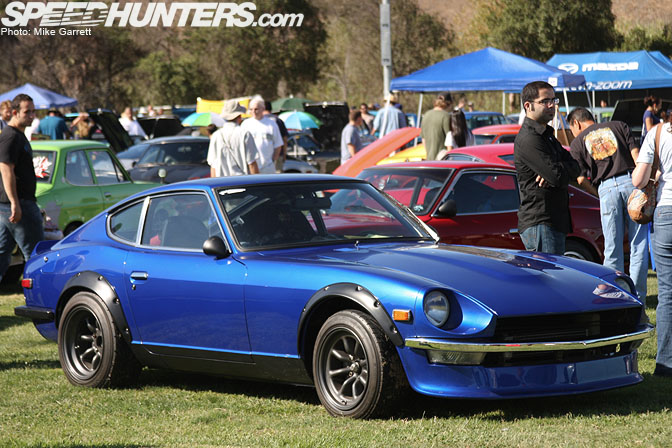 One of several S30Z's at the show done in typical Japanese street style – Wats, flares, and the whole bit.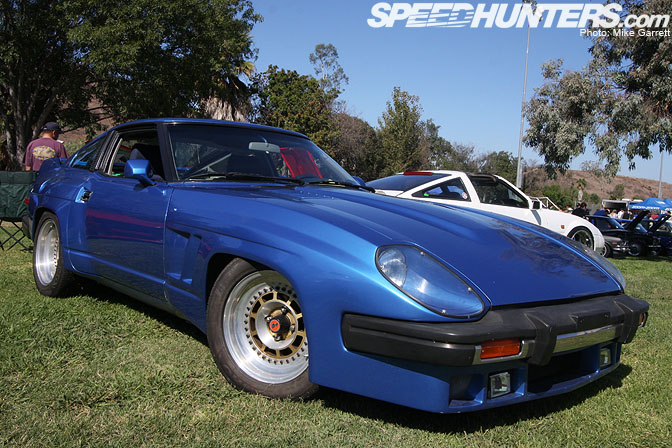 Another Z, this one an S130 280ZX with the nostalgic Kaminari wide body conversion.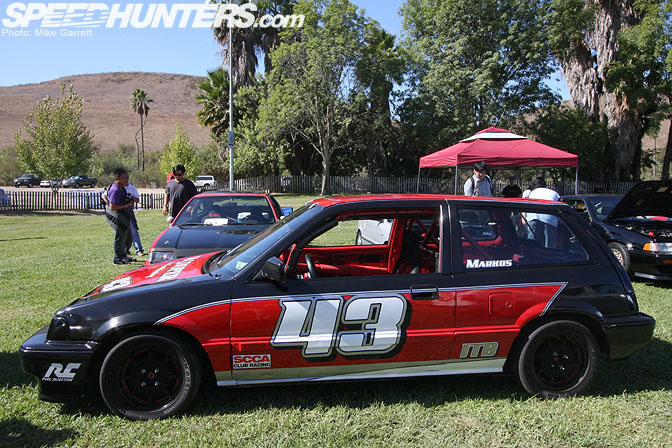 Hondas have always made up one the smaller parts of JCCS, but they aren't to be overlooked. This race-prepared third gen Civic with vintage Mugen wheels was nicely repping for the Honda crowd.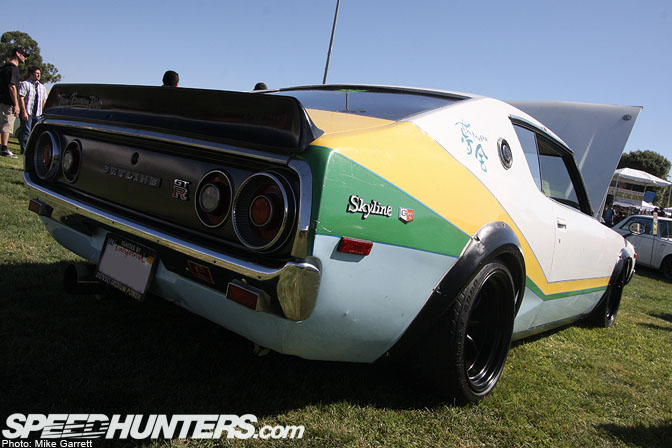 I liked everything about this Kenmeri Skyline from the unpolished appearance and retro style graphics…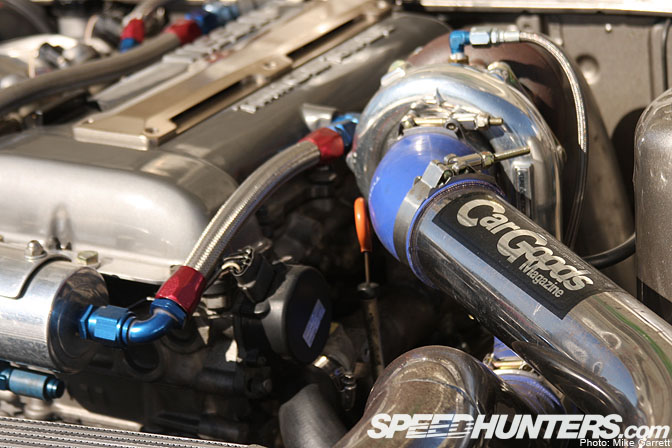 …to the fully tuned V-mount SR20 under the hood.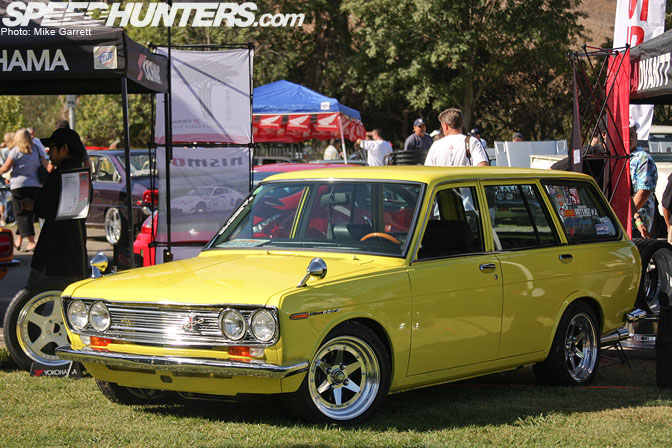 Ok that's all for now. Check back soon for more coverage from the fifth annual Japanese Classic Car Show!
-Mike Garrett