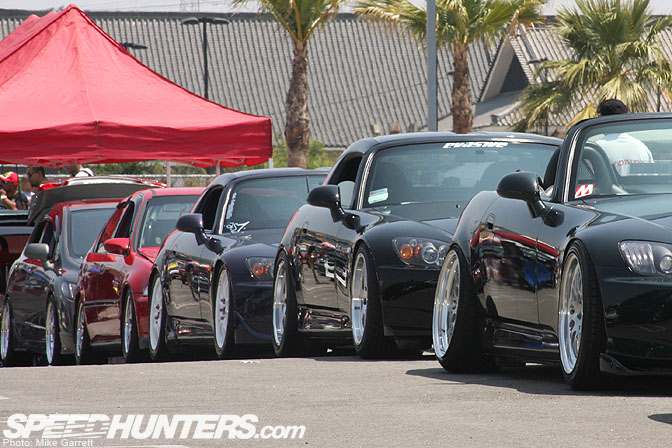 As you're reading this I'll likely be on my way up to the SF Bay Area to spend a few days shooting Formula Drift Sonoma. Meanwhile for you guys, here's the final bit of my coverage from the Nisei Showoff in Los Angeles.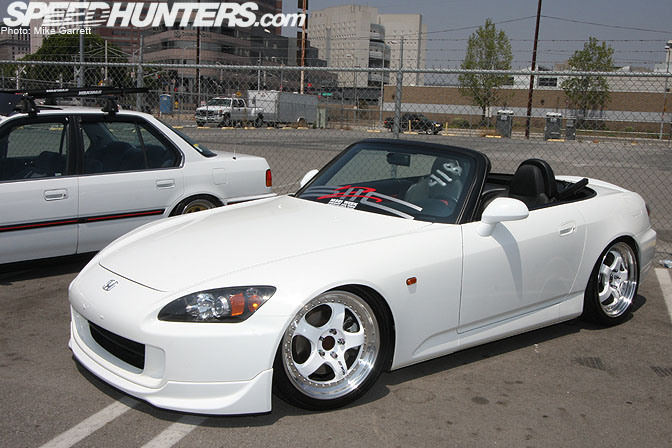 Besides all the front-drive Hondas at the show, there were numerous S2000's. They ranged from track-ready time attack cars, to clean street cars like this super low AP2.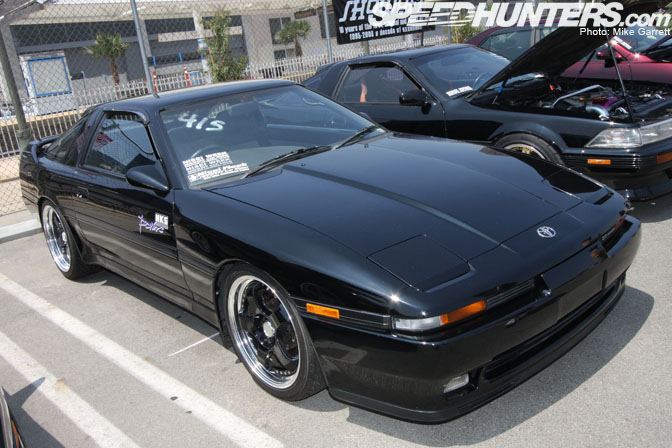 This right hand drive 1JZ-powered Supra was imported from Japan. I don't think I've ever seen a JZA70 as clean as this one.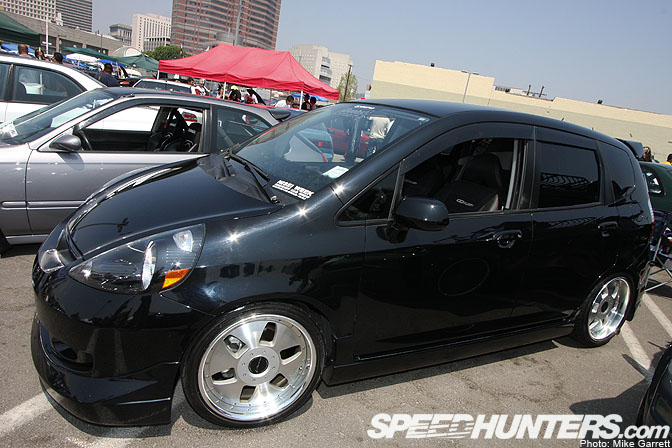 Classy looking Honda Fit on SSR Viennas. Damn, this makes me get all nostalgic for thew Fit I drove in Japan!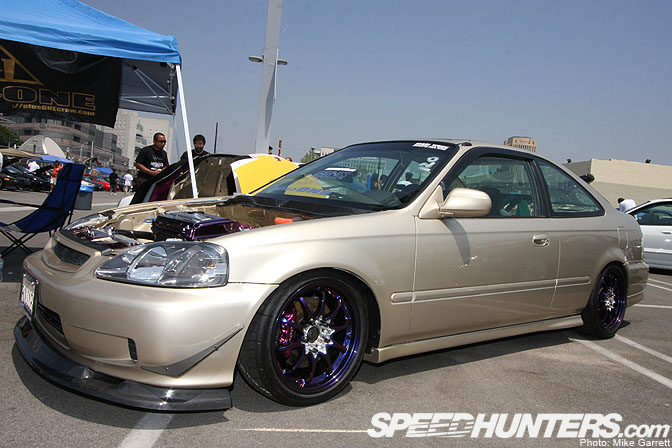 Just another incredibly detailed, hoodless Honda Civic. The work that's been put into these Hondas is really more similar to lowriders or kustoms than your typical "tuner" cars.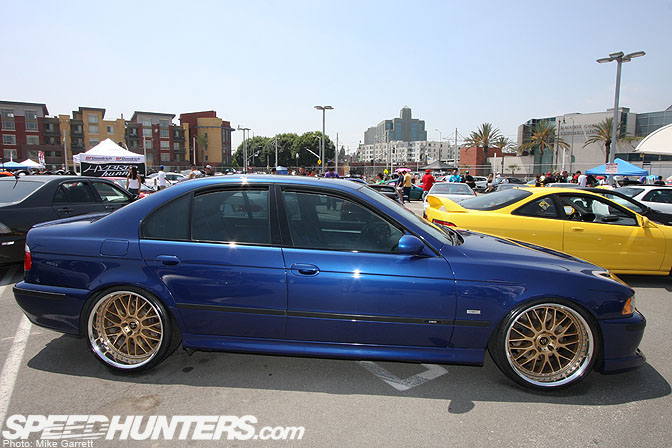 Another one of the European cars was this E39 BMW M5 that looked stock other than a set of Work VS-XX's. Hey, it's an E39 M5 – stock works for me.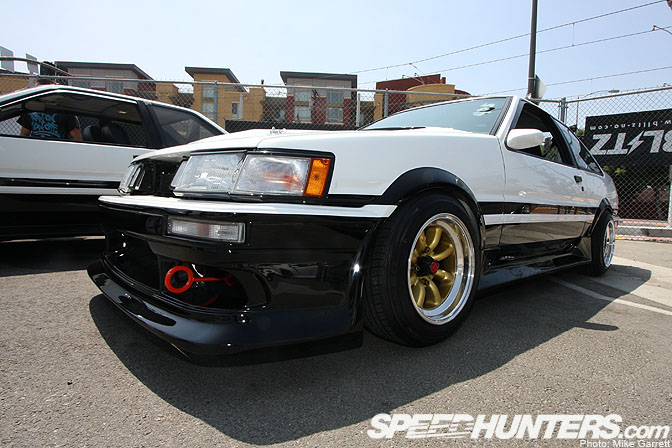 When I first got to the show, my eye was caught by this Panda  Levin wearing RS Watanabes. Textbook AE86 style right here.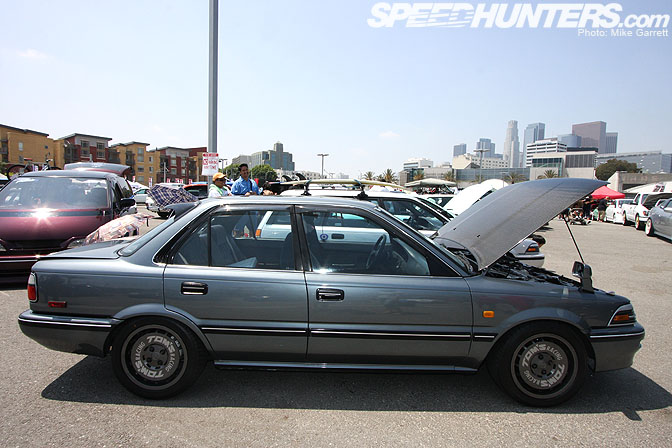 There were also some really cool Corollas at the show that weren't AE86's, like this JDM-converted sedan…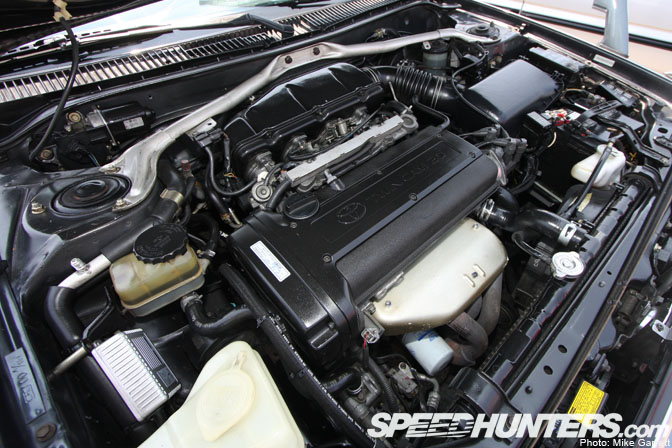 ..with an OEM-looking blacktop 20-valve under the hood.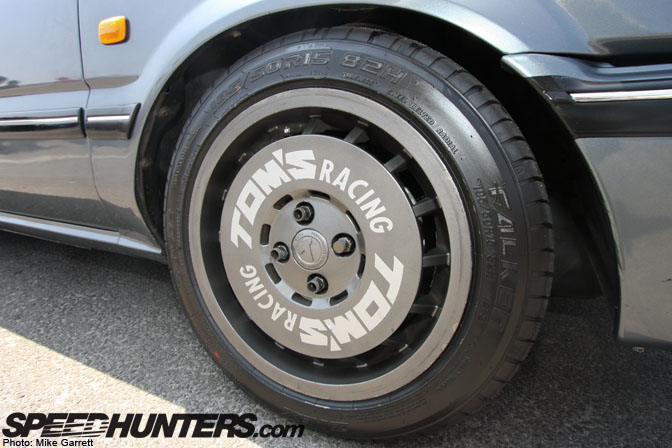 Not to mention these vintage Tom's wheels. Unfortunately a lot of the showgoers passed right by this car due to its understated appearance.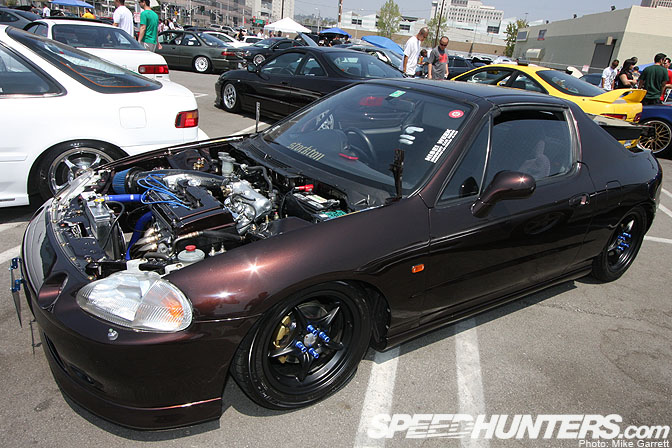 Also given the shaved 'n tucked treatment was this RHD Honda Del Sol. Note the power-operated "trans top" in the rear.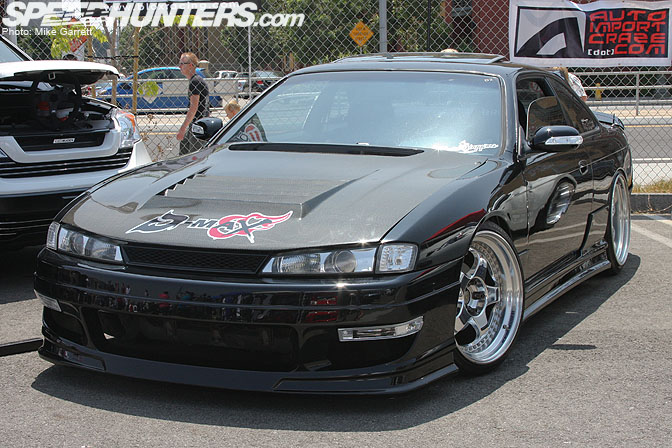 The D-Max S14 demo car looking as boss as ever.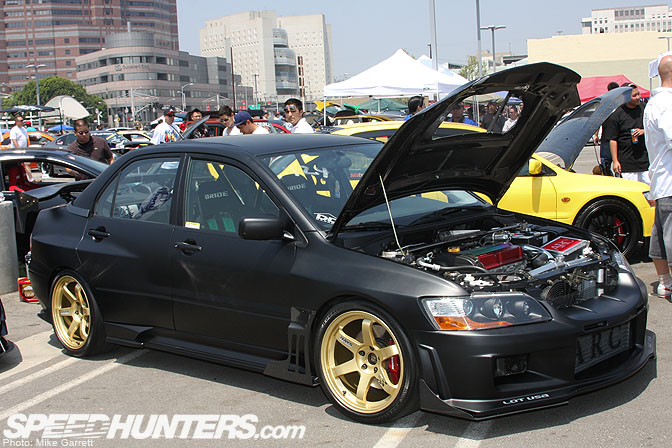 Standing out amongst the sea of Mitsubishi Evos was this flat black widebody car with Top Secret TE37's. Impressive.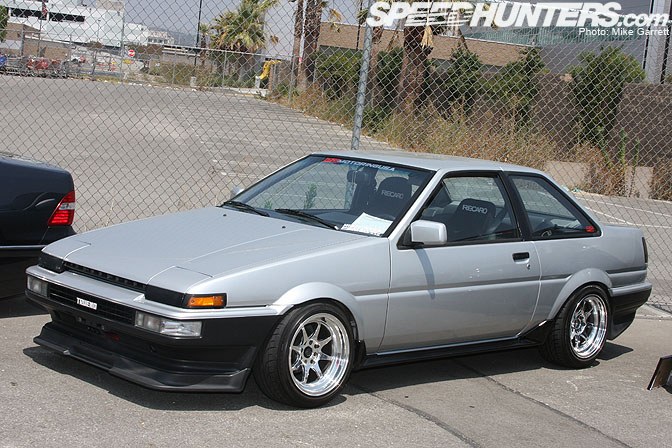 Seeing clean AE86s like this kouki Trueno Coupe never gets old. If you didn't know, those wheels are rare and pricey Weds MA86's.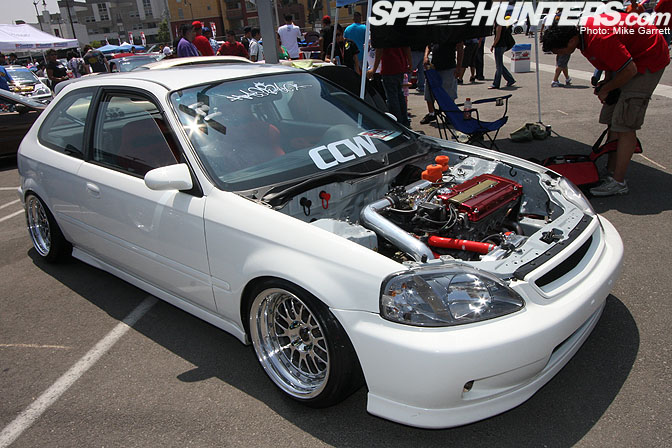 I'll finish up with this immaculate EK Civic hatchback wearing CCW mesh wheels. Cars like this are the reason people have flocked to this show every summer for years.
Well, that's it for my Nisei Showoff coverage. Let's just cross our fingers that it won't be the last one!
-Mike Garrett