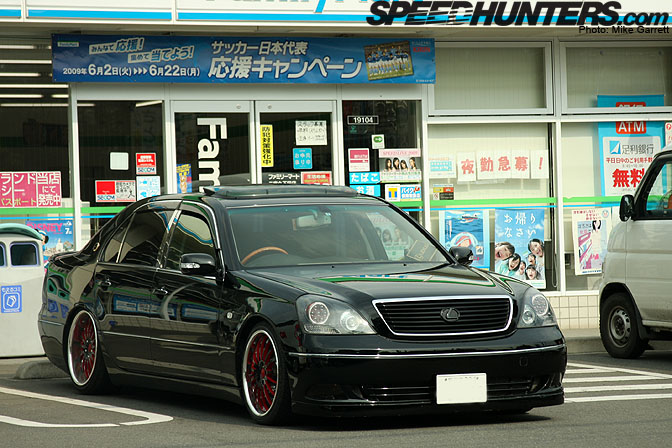 When I was living in Japan, one of the things I liked to do was post photographs of random cars I'd see while out and about. I've always thought it was cool to see what kind of cars you find "out in the wild", especially in place like Japan. Since I've been back here, I've done my best to take the camera along with me when I go out to see what sort of stuff I could find along the way.
Up above we have a car that fits pretty well with this month's theme, a UCF30 Celsior parked in front of a Family Mart store. I thought the red-trimmed wheels were an interesting touch, as well as the headlamps which look to be retorfitted with Nissan Cima projectors.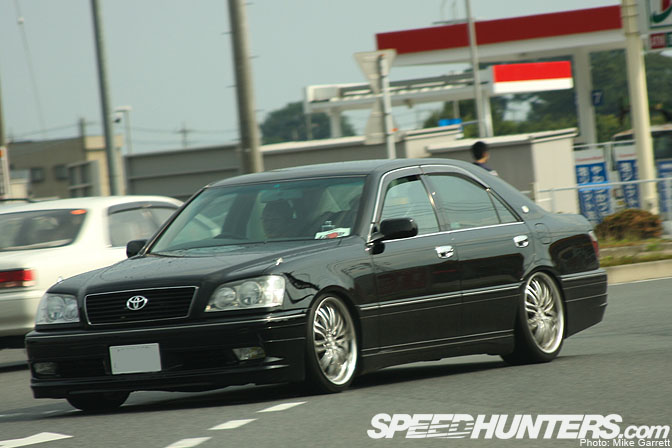 This older model Crown is a good example of the "semi-VIP" sedans you rolling around. They don't have quite the ridiculous wheel fitment or body-scraping suspension of the cars in magazines, but still manage to look pretty appealing.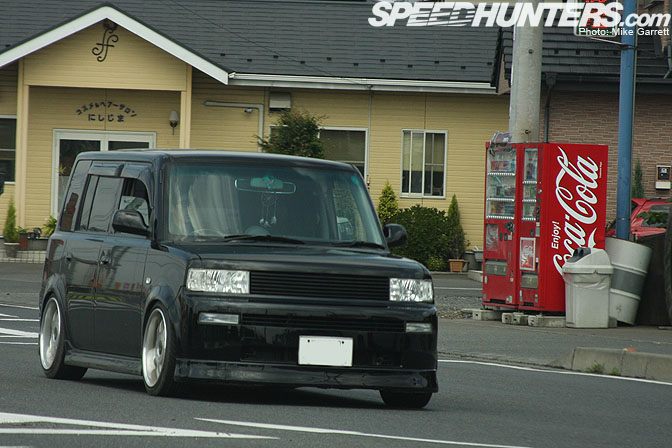 A Toyota bB with a properly sized set of Work Eurolines – good daily driver here.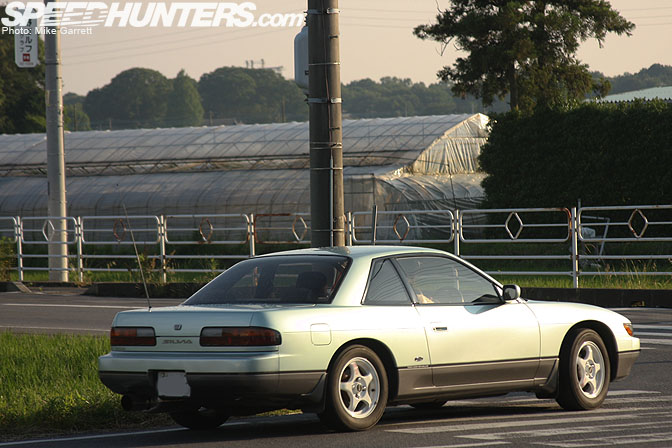 This surprisingly clean S13 Silvia looks like it hasn't been touched since the early '90s. Hmm… I wonder if this style will ever become "retro-cool" in Japan.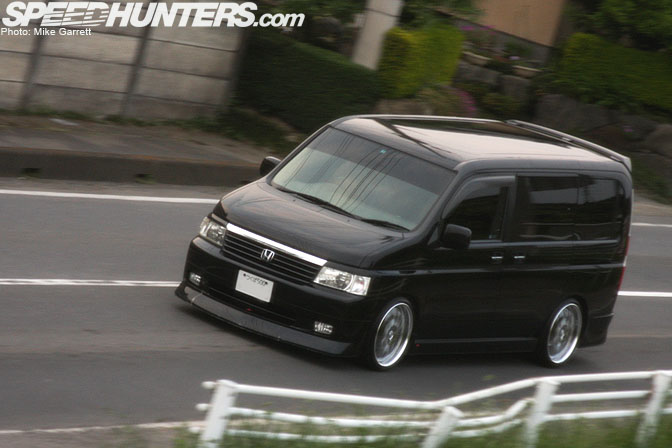 Like the bB, the simple boxy lines of the Honda Step Wagon make it ripe for the dress-up treatment.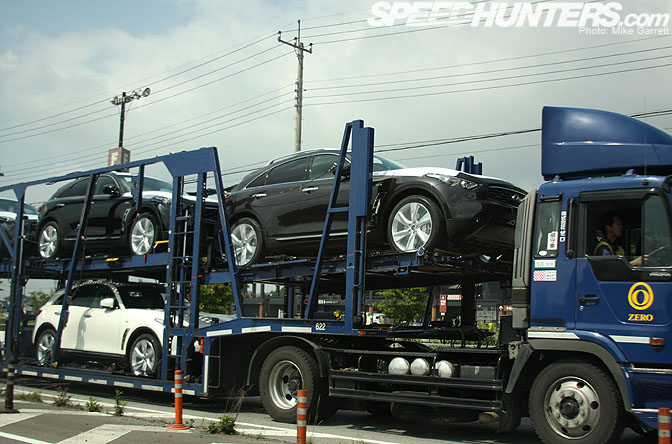 This is pretty interesting. We were driving near the Nissan factory in Tochigi when I saw this transporter loaded up with brand new Infiniti FX37's – obviously headed to the harbor for export to the United States.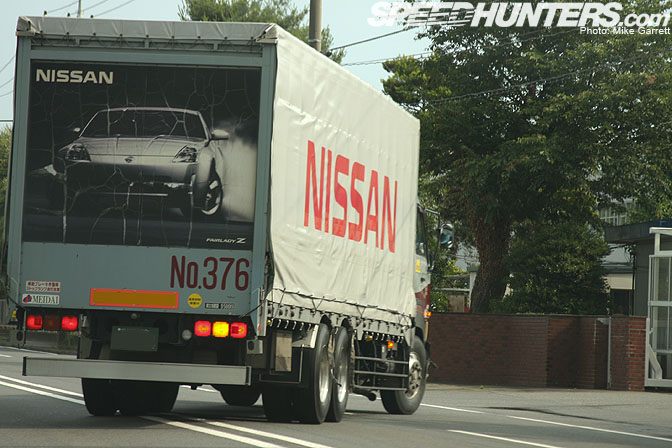 It's not hard to detect the Nissan presence while driving around in this area. I thought this cargo truck was kind of cool…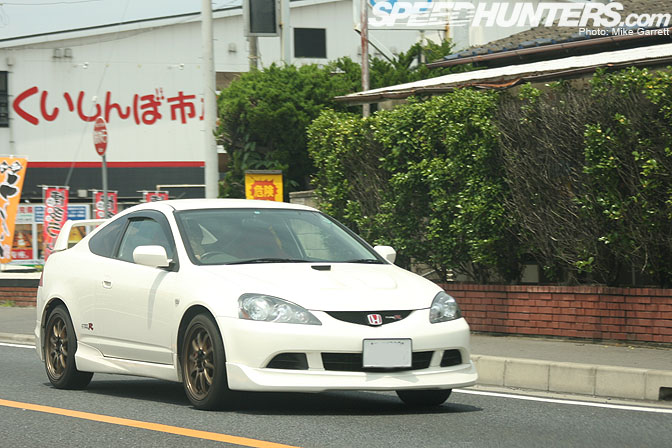 When I saw this DC5 Integra Type R, I thought about how long it's been since Honda stopped making the Integra. Close to three years already I believe…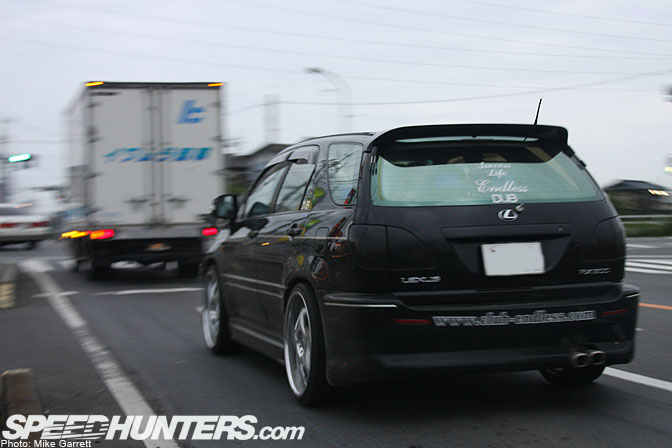 A dubbed out Toyota Harrier (aka Lexus RX300). How's this for VIP?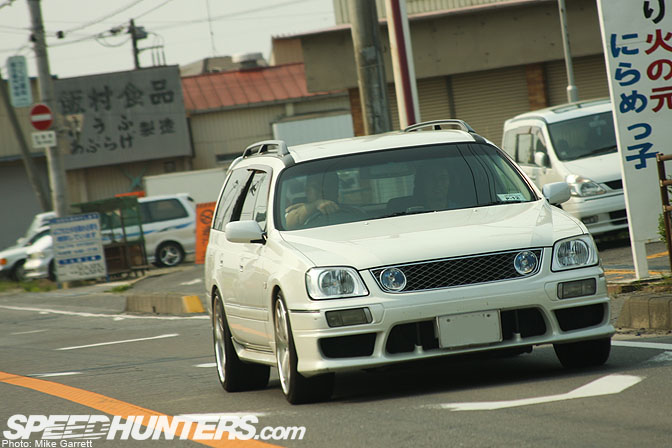 This Stagea was wearing a set of nicely-sized multi-piece wheels. I like these cars more and more each time I see them.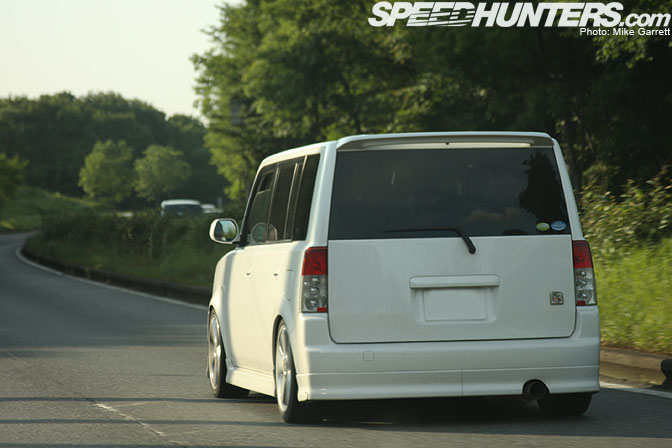 Another bB cruising through the greenery of a Japanese summer.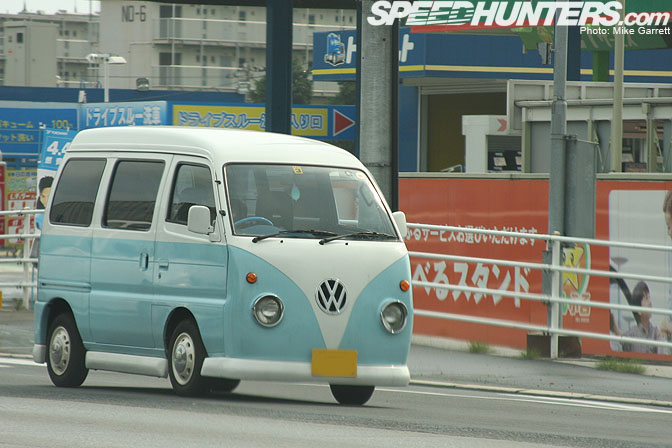 And finally, the required VW-faced kei van. These things are actually surprisingly common on the streets.
I'll be back later with more interesting automotive finds from the streets of Nippon.
-Mike Garrett