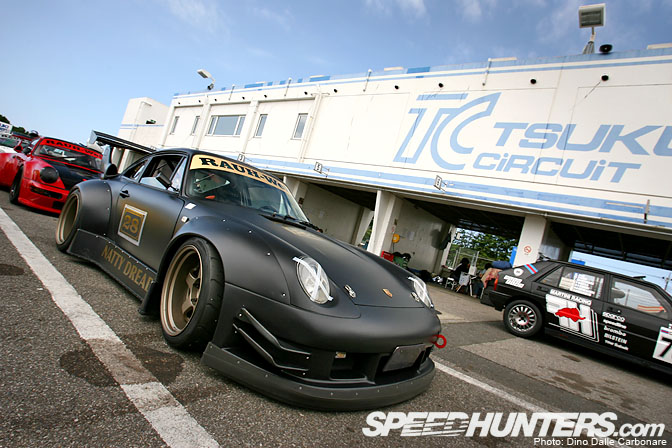 It was an early rise for me this Sunday morning as I packed up the car and headed straight for Tsukuba circuit. After the seamlessly non-stop rain that has plagued Japan over the last two weeks (well it is the rainy season after all) the weather miraculously changed giving us clear blue skies all day. I knew I was going to get very sun burned (and I did!) but as soon as I set foot in the paddock at Tsukuba I really didn't care as I was greeted with an impressive assortment of motoring jewels.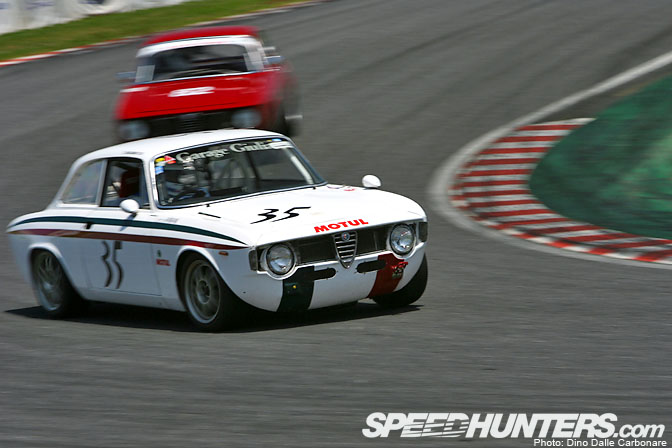 The idea of the InterClub Historic Car Race is to bring together numerous car clubs, and have their members participate in a series of race categories. There are a total of 56 car clubs that take part and from what I saw today it is a great way to bring enthusiasts together in a relaxed and friendly atmosphere.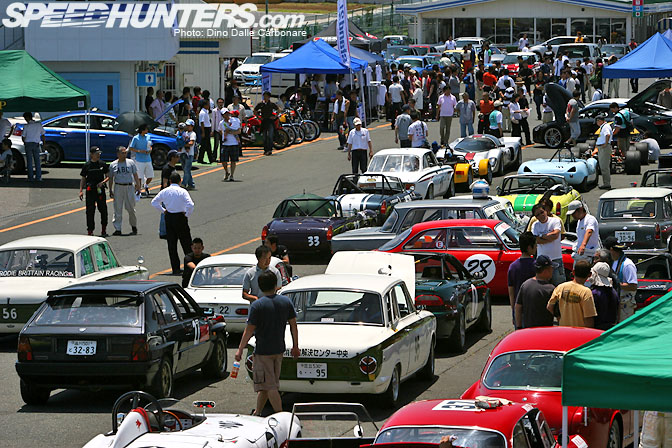 The assortment of metal was astounding with cars from the 60's all the way to the 90's being pitched against each other in various categories.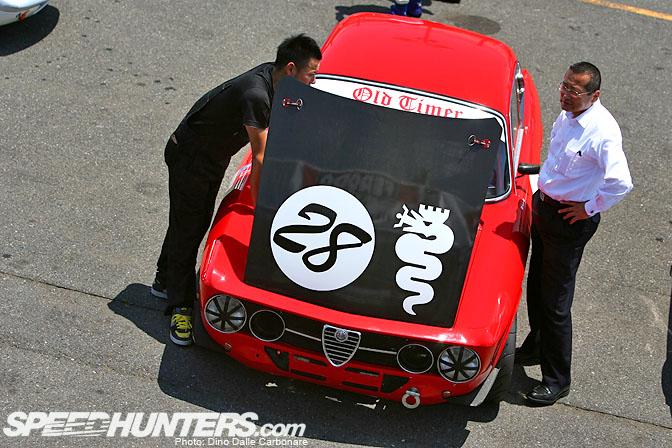 Take a look at this Alfa Romeo GTV stripped of its chrome bumpers and fitted with a carbon hood. The Alfa GT club of Japan was well represented at the event, so much so that they had a race all for themselves.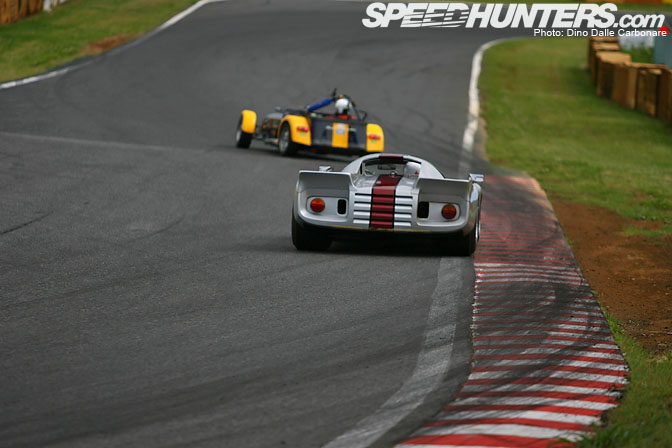 On top of all the road going classics there were some other more interesting and far rarer machines. Can anyone recognize the car above? And check out that Caterham all crossed up in front…took him a couple of fishtails to straighten up.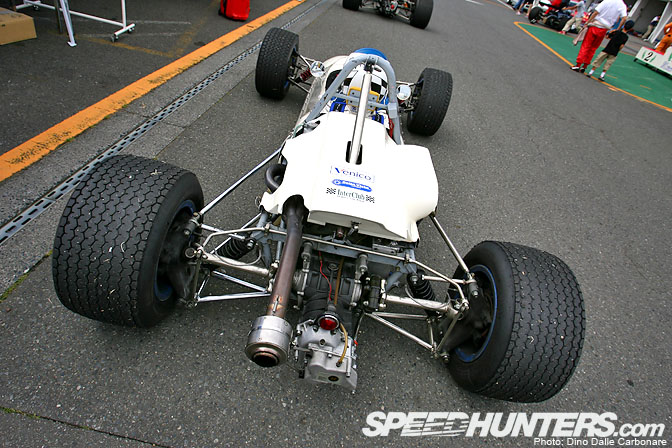 This is a 1967 Brabham 21 F1 car, one of a few vintage F1 racers at Tsukuba today. To be able to participate the cars must adhere to the noise restrictions, hence the little silencer at the end of the exhaust.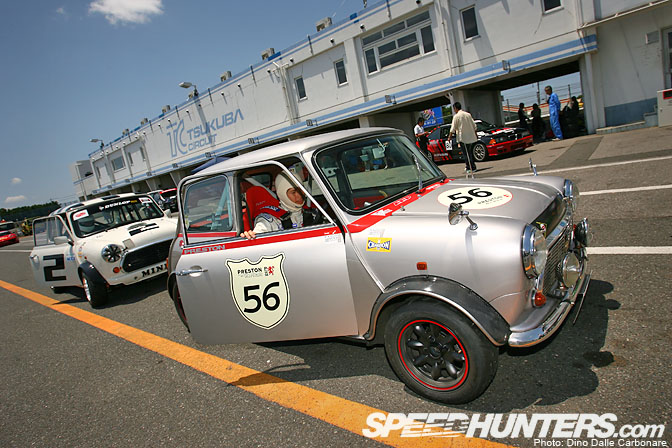 What would an historic gathering like this be without the good old Mini.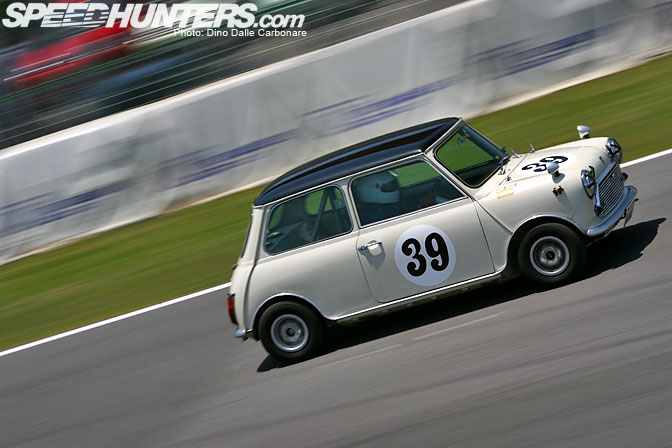 They had their own class and 5-lap race and it was great to see how some owners took the racing very seriously as well as the car's preparation. I spotted a few with carbon body panels!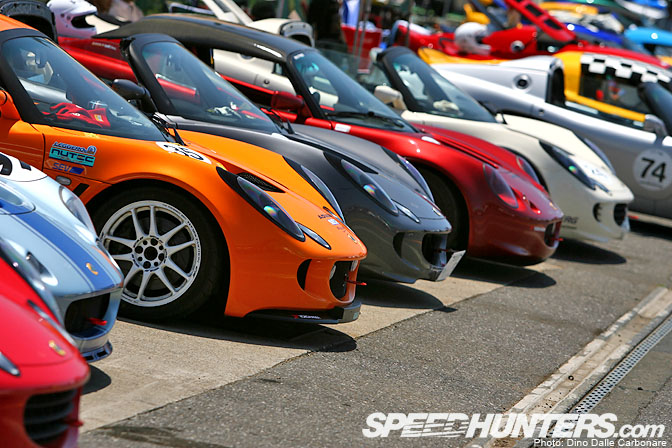 On the more modern side of things the Lotus Elise/Exige club was well represented with this colorful line-up.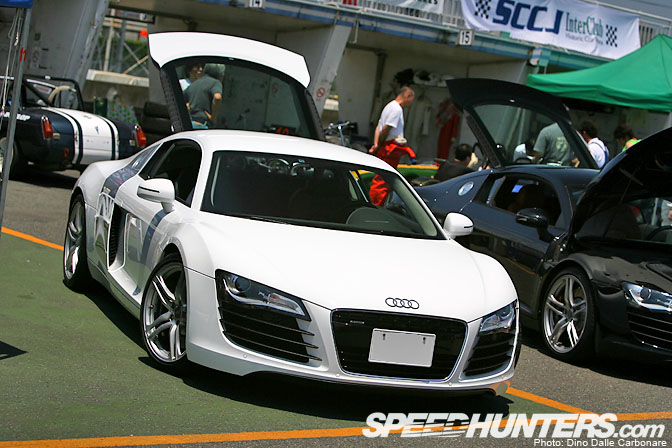 The organizers teamed up with Audi Japan who came to Tsukuba with a pair of R8s and an RS6. Potential customers were invited to take a closer look at the cars and try the interiors on for size, while the luckier ones even got to rev the silky-smooth 4.2L V8. I think the R8 is such a cool car it deserves a more in-depth feature, what do you guys think?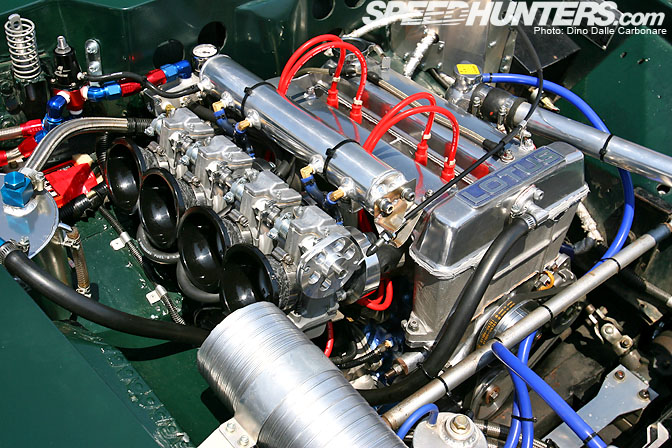 Now this was one of the cleanest engines I saw today. Check out the careful attention to detail, and the massive fuel delivery pipe (or tank rather!)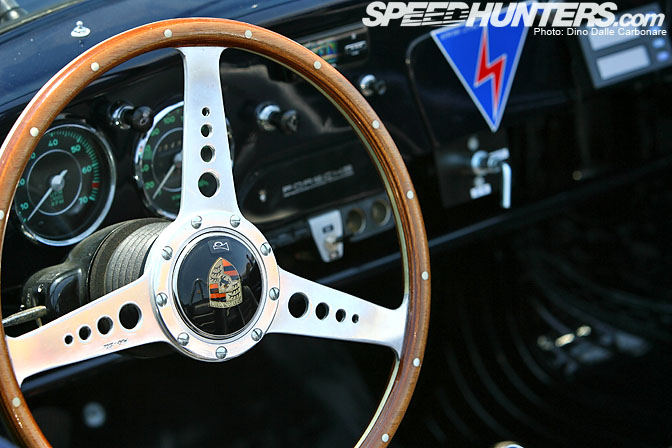 What feature better simbolizes classic sports cars than a wooden steering wheel. Who knows what Porsche this interior belongs to?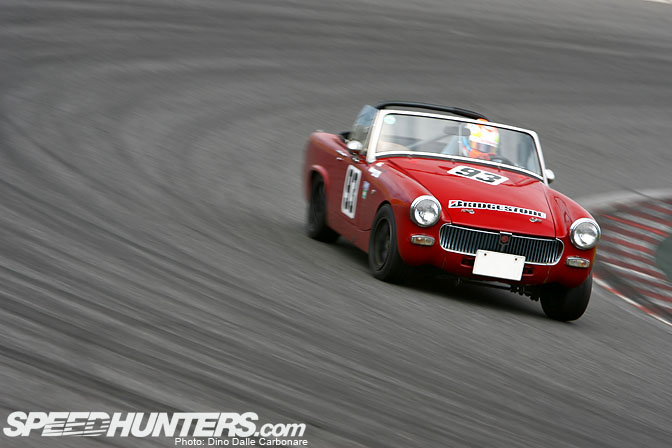 During the MG race this number 93 car grabbed my attention. The driver was particularly good, handling his little British classic with a very old school style of driving. He would enter the main in-field hairpin heavy on the brakes and turn in sharply. The car would slowly drift wide with silly amounts of roll at which point the driver would get back on the power and the car would begin to straighten out mid corner. Looked brilliant!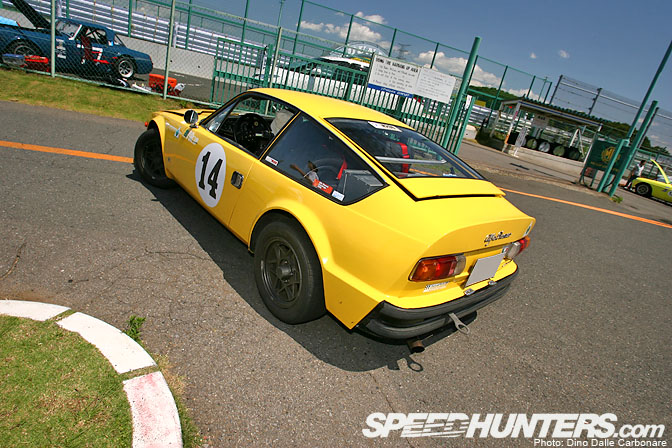 Spotted this rare Alfa Romeo Junior Z as it was heading home early from the event. I have only ever seen a handful of these Zagato designed cars, I always thought of it as a 70's interpretation of the TZ. There is tons more action coming from the InterClub Historic Car Race, including those cool 60's F1 cars!
- Dino Dalle Carbonare