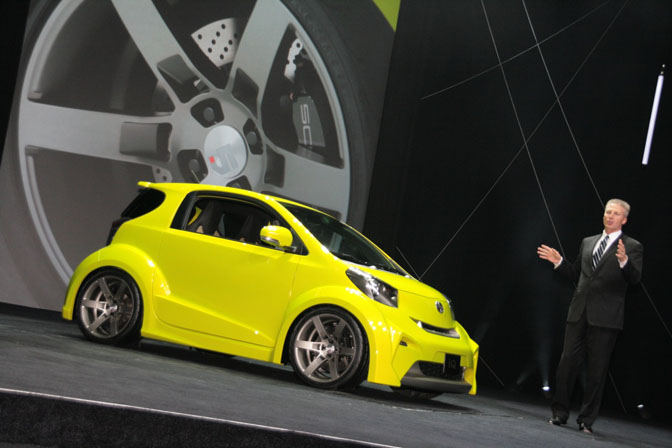 Besides all the motorsport action going on this month, the auto show circuit is rolling on with the New York Auto Show this week. I've been keeping an eye on the news coming out of New York, and one of the cars I thought was worth a post here is the Scion iQ Concept. This concept is of course based on the Toyota iQ which is already on sale in Europe and Japan. There haven't been any details released on a production version of the iQ for the US market, but this particular car is the most heavily modified iQ I've seen yet.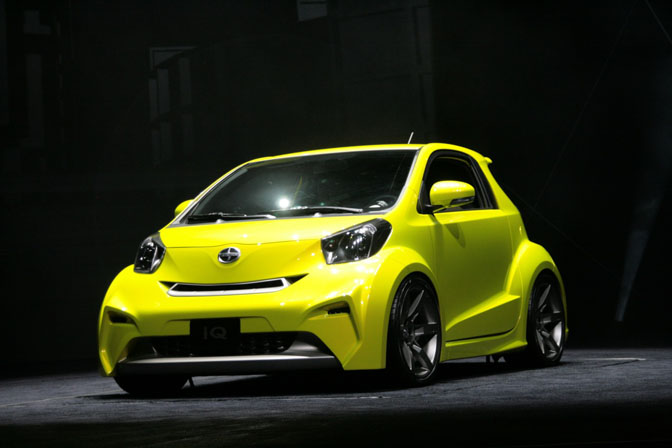 The customization was done by Five Axis in SoCal, a group that has closely worked with Scion and Toyota on many project cars over the past several years.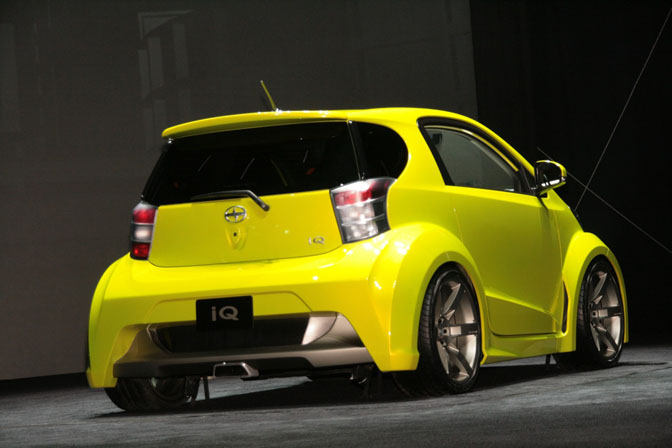 Five Axis designed the wide-body conversion and then filled the fenders with a set of 18″x8.5 concave-faced wheels that look gigantic on the tiny iQ.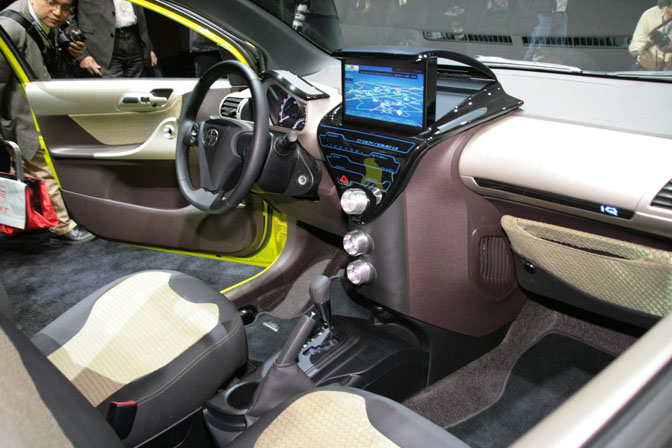 The interior is mostly a carry-over from the production iQ, with the addition of 10″ LCD screen for the navigation system and in-car entertainment goodies.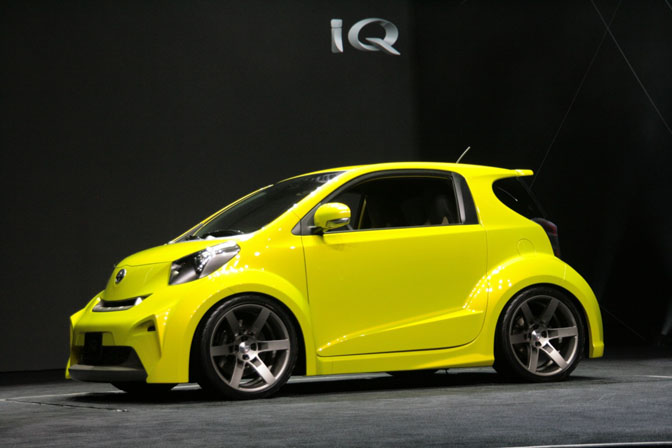 In the press release, Scion says it believes the iQ will be the "future of transportation". A Scion rep is quoted as saying, "If it should join our future line-up, I think it could reach iconic
status like our xB. Its styling will attract attention and if it's a
Scion, you know it'll be easy to personalize."
Hmm…how many of you would consider a Scion (or Toyota) iQ for a daily commuter?
Pics found on Autoblog.
-Mike Garrett