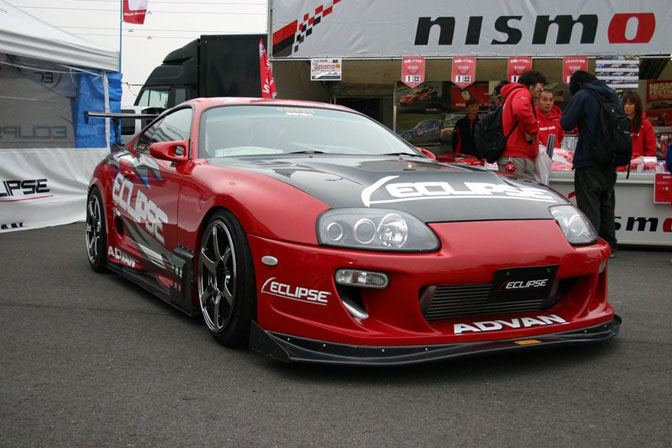 Before our Toyota themed celebrations are finished, I wanted to share these Supras which I handpicked, together with my Speedhunter buddies. The cars are not shown in any particular order, but I do have my personal favorites. One of them is the Ridox build Supra driven by Manubu Orido. Antonio wasn't real pleased with my choice, but hey, what can I do about that!
1 – Ridox Supra
I just love the entire look of this car, the wheels, the fitment and the wide bodykit. It can be ordered in FRP or Carbon and transforms the car into a road going racecar. I think this is one of the best bodykits ever designed for the JZA80 Supra.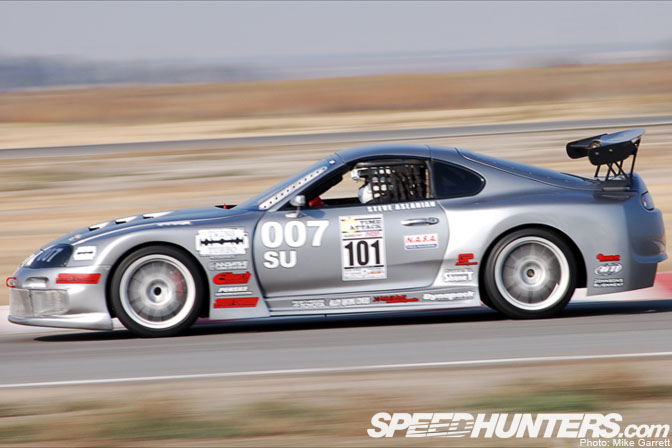 2 – Twins Turbo Supra
Rod and Antonio insisted that this car made the list. The Twins Turbo Supra was primarily built for circuit racing and uses the powerfull 2JZ-GTE engine with a strengthened bottom end.
A real effort has gone into the handlings department. Eibach springs mated with a set of Penske 8100 dual adjustable coilovers make sure the car handles better. The sway bars have been replaced by adjustable Titan items. The engine has been completely overhauled and pushes out an astonishing 840hp @ 7,200rpm and 738 lb-ft of torque @ 5,200rpm on 21psi of boost.
The Twins Turbo Supra has been in the chassis shop for the past year getting front and rear mini-tubs outfitted, full suspension point relocation and a strong diet…. Our new collaborator, Linhbergh Nguyen will be revealing the heavily revamped car later in March.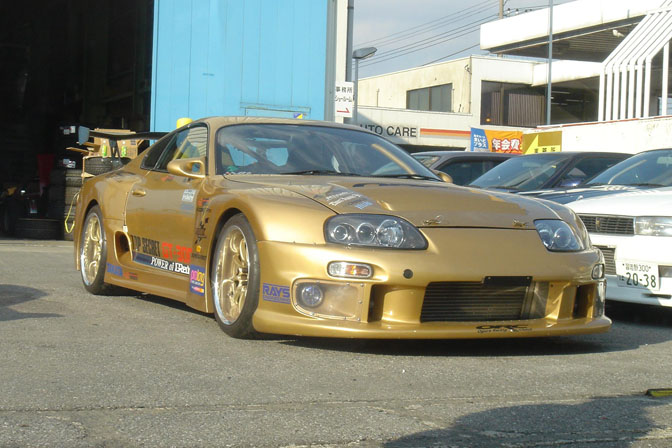 3 – Top Secret GT300
One of the most famous cars made by Top Secret was this GT300. It's not powered by the 2JZ but gets its horsepower from the much lighter 3S-GTE engine. 'Smokey' did this to improve the power to weight ratio and the balance of the car.
The capacity of the 3S-GTE engine has been increased thanks to a Garage Fukui Stroker kit and SPL pistons. The turbo of choice is the Trust T88 34D, giving the engine 710bhp at 8500rpm and 470lb-ft of torque at 7800rpm. Those are some impressive number considering it's 'just' a four cylinder engine.
The car has been sold to a Norwegian company called Japan Auto. It is for sale right now if your interested.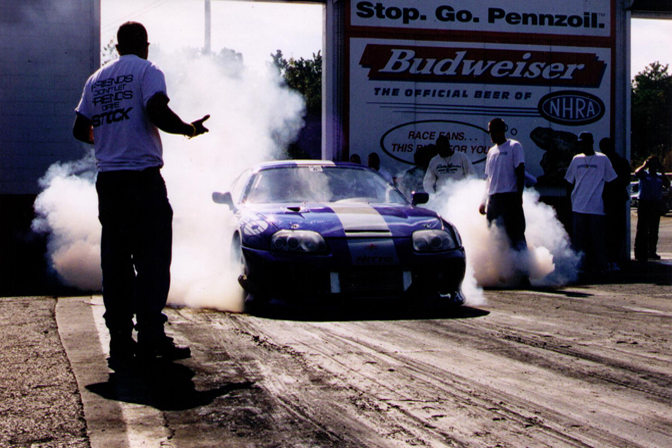 4 – Performance Factory Supra
Our friends Eric and Marc from Twins Turbo Motorsport got their start working on this car. According to Eric: "It was the first Supra on the planet to do 11's,10's, 9's and 8's in the quarter. I was also first to hit 140, 150, 160, 170 and 180 through the traps…. And we started doing this while Supras were still at the dealership selling for 50K."
The car was owned, driven and built by Vinny Ten…. that name should sound familiar to some of you Toyota enthusiasts.
Watch out for a full feature on this iconic drag Supra on Speedhunters soon!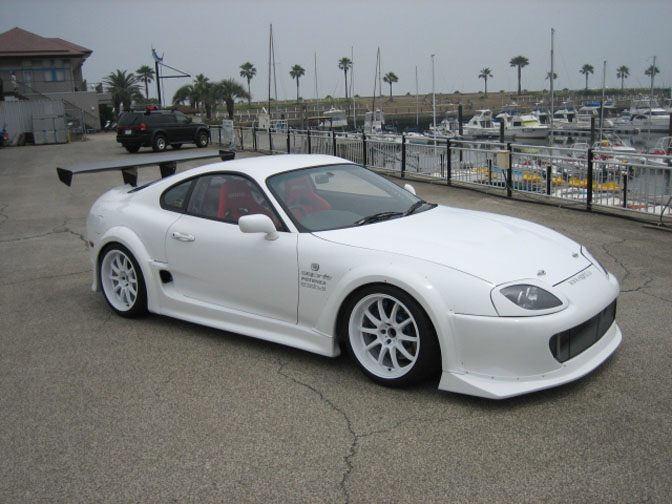 5 – Esprit Supra
I had to chose between this and the Amuse Supra both of which featured in the 'battle of the straight six' video. I just love the clean lines and no nonsense approach….. This car comes close to perfection!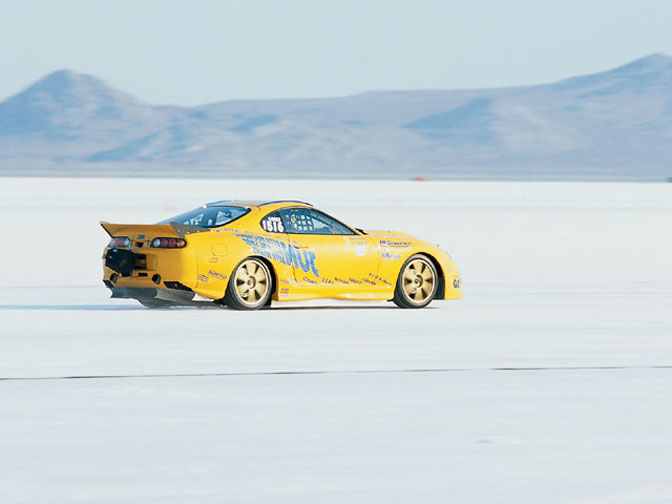 6 – Akira JUN Supra
This car was built by JUN to attack the Bonneville salt flats. When you are preparing to break the landspeed record you need some understanding of aerodynamics and engine building, and these are two aspects Jun really excel in.
The bodykit has been sculpted to reduce drag and improves stability.
The 2JZ engine is being force fed thanks to a custom built T79-29D, they can turn up the boost to a dizzying 50psi. The engine can produce 1300bhp when it is in full attack mode. In the end, Jun reached a top speed of 249mph, something 'Smokey' never achieved in his Nardo attempt.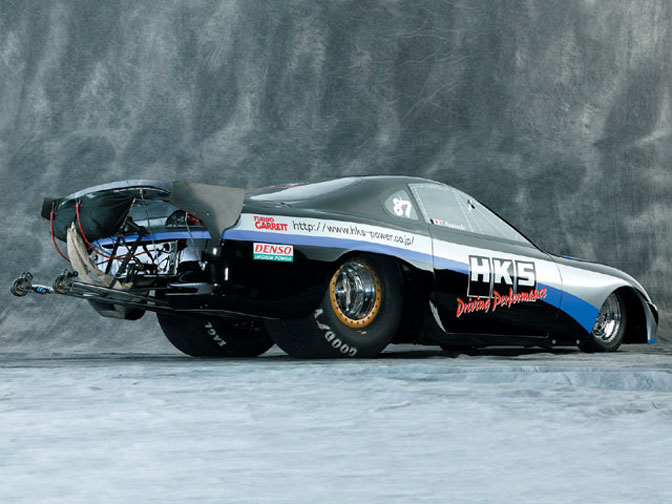 7 – HKS Power Supra
The Supra Is a car with many faces; it can be turned a circuit car, a top speed car, or in this instance, a drag car built by HKS.
This drag monster was a key benchmark car in the import drag scene. It was capable of 7 second passes thanks to a fully tubbed chassis and 1455bhp. Because of certain circumstances, this car was never able to show its full potential.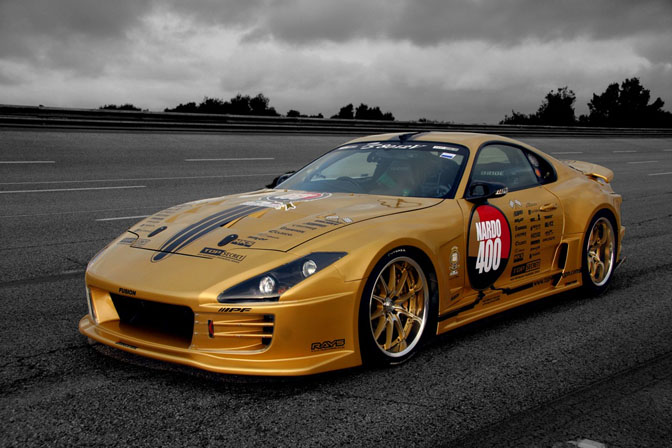 8 – Top Secret V12
The Top Secret V12 has been previously covered on Speedhunters, and Rod reminded me that it had to be on this list. It features a lot of custom parts and my feeling is that 'Smokey' isn't done fine-tuning this car to reach his goal of 400kmh on Nardo. Click here for a full feature.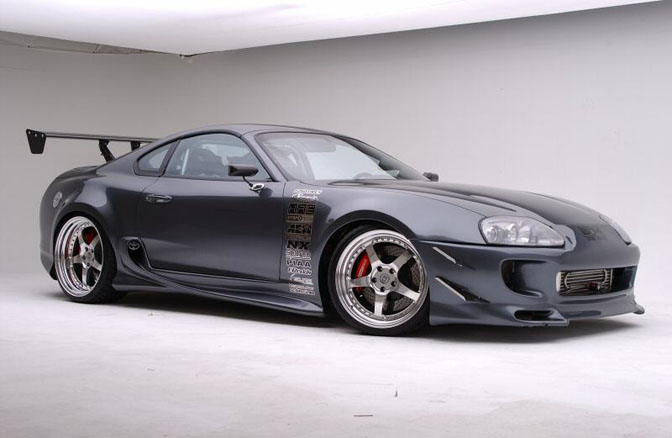 9 – Joe Galante Supra
This Supra was a personal choice because it made a real impact on me the first time I saw it on one of the Gripvideos . The first thing that caught my eye was the custom all metal widened fenders. It was build in a certain era where you could find PS2s and lots of screens in cars, it was no different with this Supra, but the exterior looks make up for that. The engine is aided by a T78 singe turbo conversion.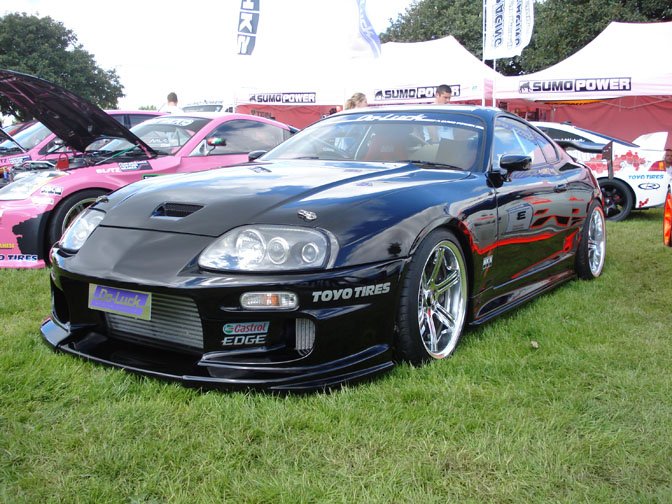 10 – Do Luck Supra
After several Japanese and American Supras I couldn't leave this JZA80 out of this list. This really is one of the finest Supras in Europe. You can check out a full feature made by Antonio right here. 
Now it's your time to choose your favorite JZA80 Supra, don't hold back and fill me in on your favorite build up threads.
-Jeroen Willemsen
Thanks to Super Street, Twins Turbo Motorsport and Ben Schaffer for some of the pictures.