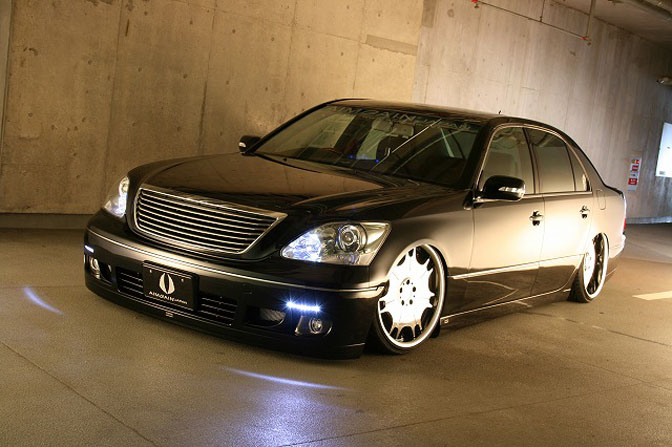 When I think VIP, there are a few companies that spring to mind. Two of them are Aimgain and Jobdesign. I think they are at the forefront of VIP styling. I have said it before and I will say it again, the VIP movement is nonexistent in Europe. I'm not sure what the cause is of that but I guess it has something to do with the costs and I only see 'old' people driving in a GS or LS. It would be real cool to see one of those cars with the full VIP treatment cruising down the A1 in Holland.
For now I can only watch these pictures and see them on Youtube. I know there are more than enough tuners out there that cater for the VIP movement but I chose Aimgain and Jobdesign because they build some of the cleanest cars in my opinion. I have picked a bunch of photo's from their respective blogs and website's to give you an idea why I like them so much.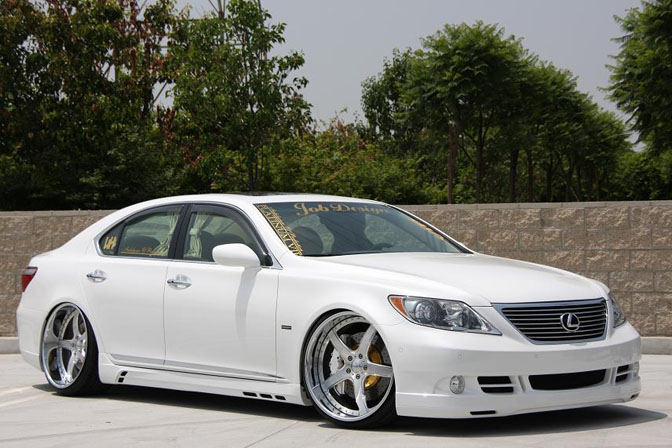 I think that this LS comes from the USA, because of the Heavy Hitters logo. It shows all of the characteristics of a true VIP car, curtains, deep dish wheels and a Jobdesign bodykit. Do you guys think this car is lowered on springs or airbags?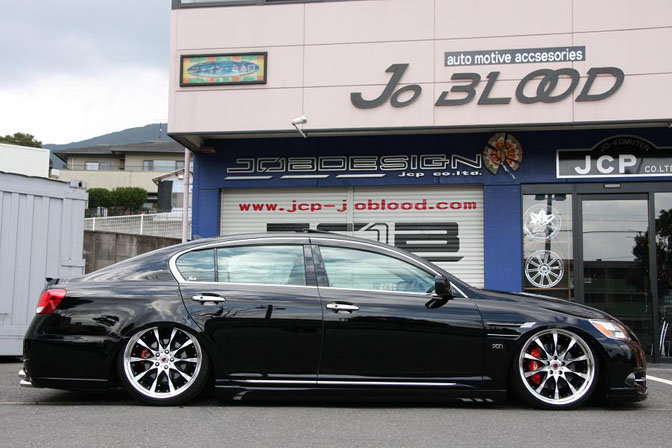 This is a typical Jobdesign car, dropped on airbags, running on 20" Work Schwert SC2 wheels. It is sporting the new bodykit with the ISF style exhaust.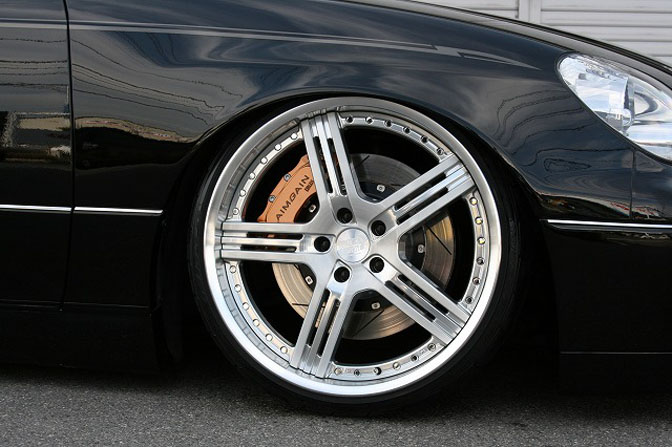 Aimgain can transform your car into a full blown VIP car with all the right bits and accessories like these calipers behind the Leon Hardirit Rasen wheels in 20".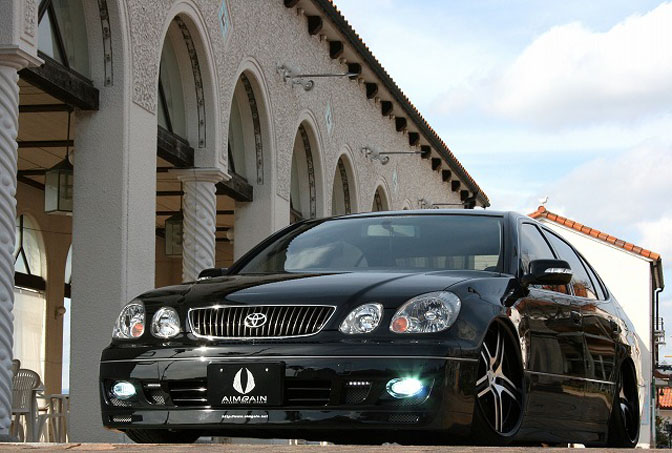 I have seen some changes in the VIP scene, from chrome and bling wheels to wheel with a color accents like on this GS. Again made by Aimgain.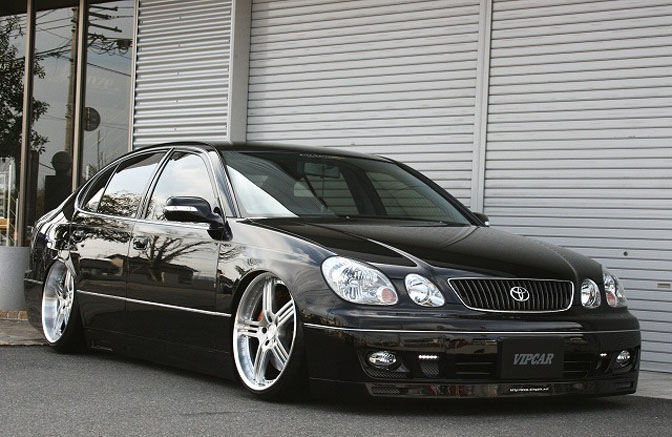 I prefer this look, 20"wheels that are tucked via an airbag system, sometimes chrome can work very well but you can't beat the good old silver look.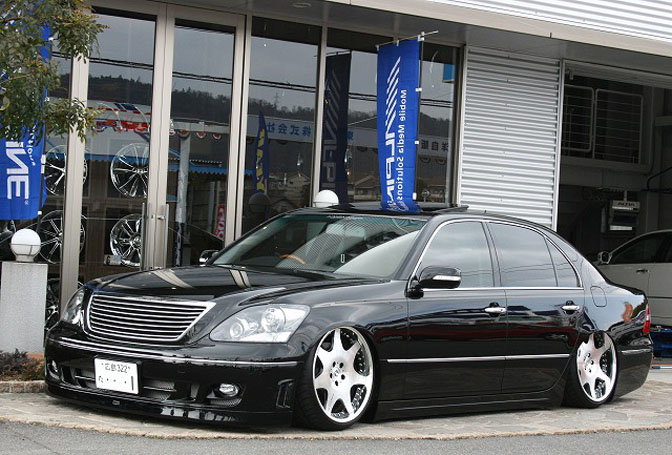 The Celsior was made for VIP styling, the square looks with the blacked out theme works miracles.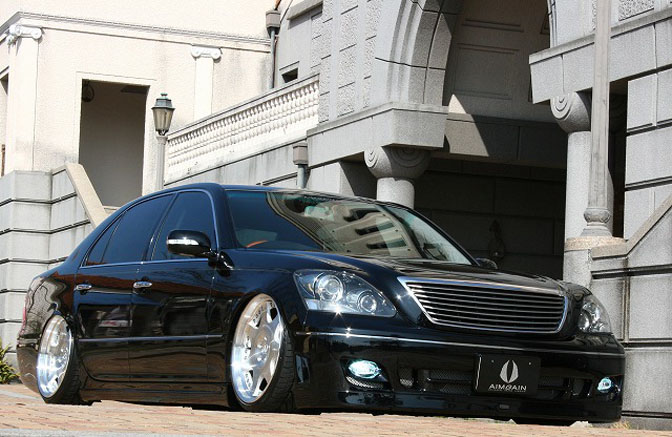 Another Celsior also known as the UFC30 with less chrome but again with the Aimgain treatment.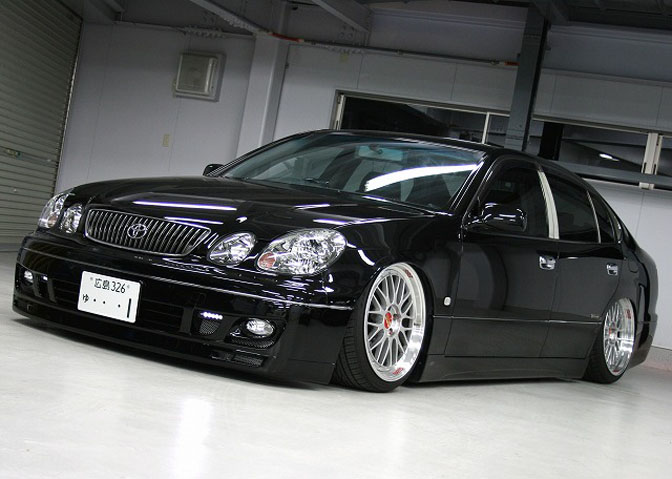 What about this one? VIP styling with some classic BBS wheels. I guess it works but not for me, I'd prefer the bigger classic looking VIP wheels.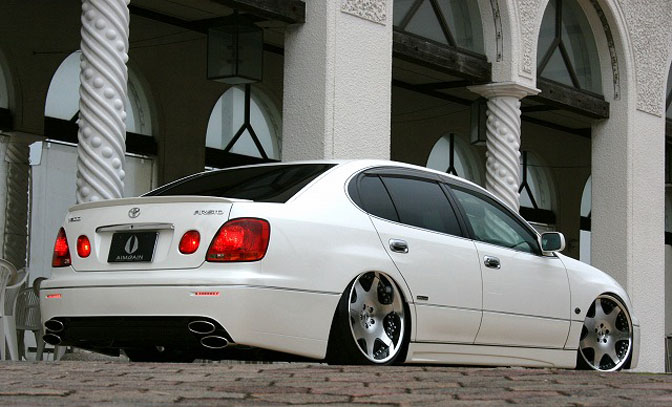 This is one of my favorite cars, I'm just a sucker for white cars. It's just the total package that attracts me, the wheels and the tuck look perfect.
Which car do you prefer? or are you more a fan of Wald and Fabulous?
-Jeroen Willemsen