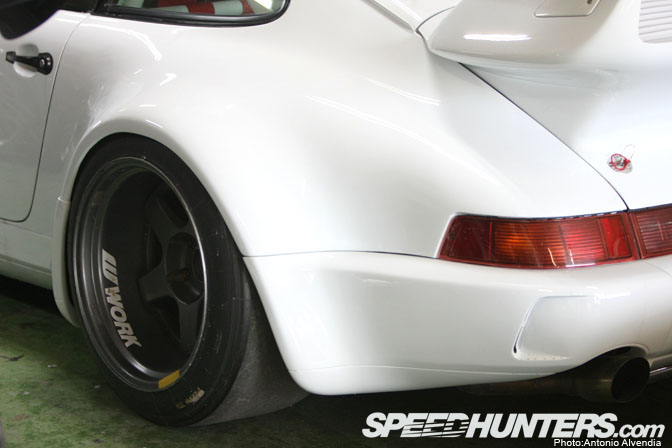 Around two weeks ago, the Speedhunters crew had the special opportunity to meet and interview famed Japanese Porsche tuner and drift culture pioneer, Nakai-san from Rauh Welt. As the man who created so many of the key style elements that we see on today's drift cars, I wanted to try and understand why he had chosen to now devote his life to building and tuning Porsches.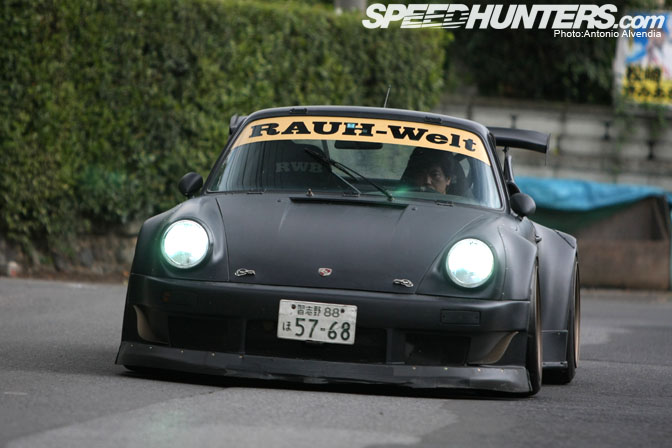 Why would one of the original founders of the old school drift crew, Rough World, only focus on building rear-engined German machines these days? Shouldn't he be in D1GP?
Where did this deep-rooted passion come from?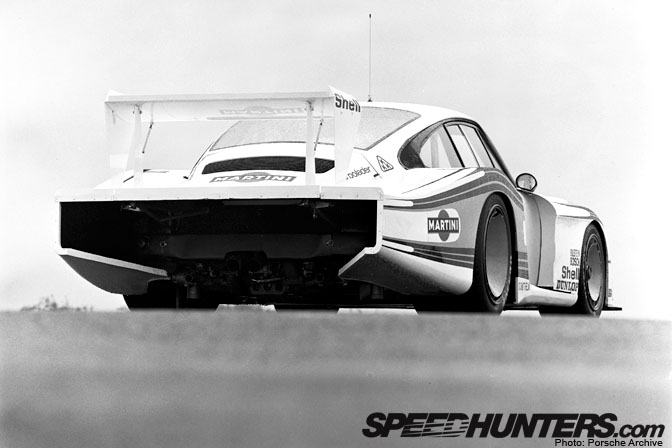 I posed this question to Nakai-san and got a very straight-forward answer back: it all went back to his childhood…
When he was a boy in the 1970s, Nakai-san went to a sports car race and saw 911s racing for the first time. This powerful image stayed with him even throughout his days drifting on dark Japanese mountain roads. As soon as he was in a position to start building and running Porsches, he did so. The logos on his cars changed from Rough World to Rauh Welt and the rest is history.
Nakai-san also stressed to me just how well engineered Porsches are. For him, they are the ultimate street-track machines. Their strength is such that you can thrash them at a track event all day long and then drive the same car home with no problems what so ever. This was one of the key points he communicated to us about Porsches.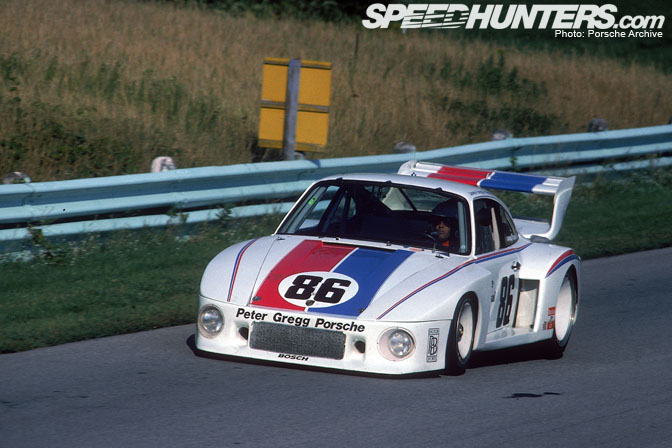 I can relate to Nakai-san's story — my love affair with all things automotive was also initially sparked when I saw racing Porsches running in the Trans
Am series in the 1970s. Is this a coincindental childhood impression? Perhaps to some degree, but I'll add this: as a kid, when I went to GT races it was always the Porsches that were at the front, dominating the proceedings and taking home the spoils. They pushed their engineering efforts through racing, anything less than victory was deemed a failure. I think I detected this, even as a kid.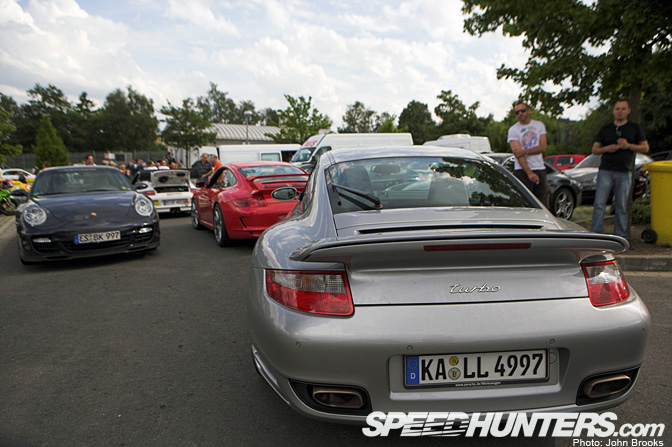 It is precisely this commitment to design excellence that is the true essense of Porsche. This fact was very clear when the Speedhunters crew visited a Nordeschleife track day last month. The vast majority of the cars there were Porsches. These are serious driving machines; engineered for perfect balance, drivability and functionality. It's no coincidence that the fastest cars on the track that day were from Stuttgart.
Think about it, these are full mass production cars that can do a full track day without needing to be rushed to the doctor afterwards. How many other companies are focused around the production of such driver-centric vehicles? Respect needs to be given.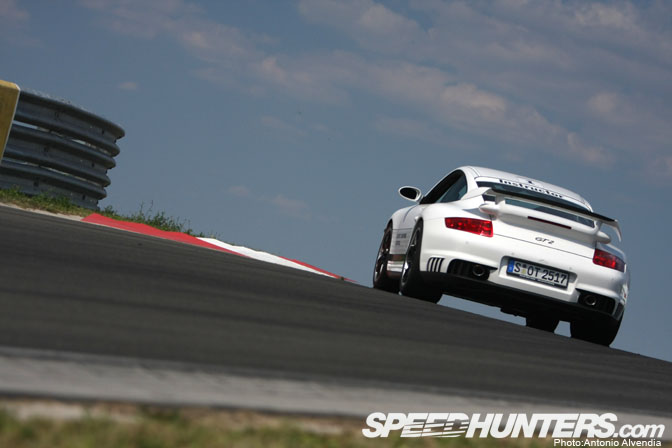 So this month we'll be hitting the keyboards to tell you all about our adventures at the Porsche Leipzig test center a few weeks back.There, we spend few days filming and shooting a variety of machines: the new GT2, a classic 1973 RS as well as a few important race cars from Porsche's incredible racing history. Antonio will also be giving his impressions of the amazing facility Porsche has built in the area formerly known as East Germany.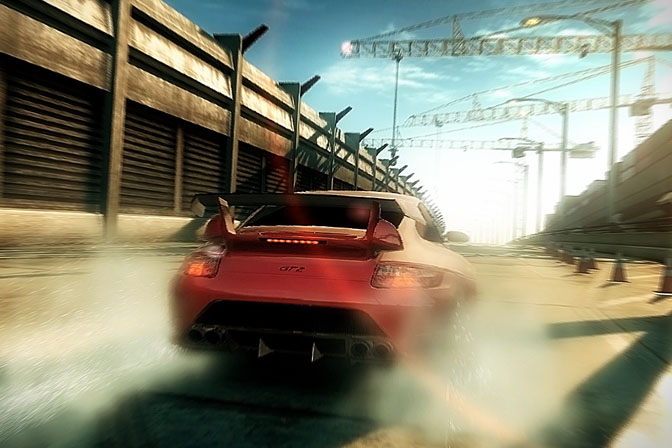 Back here in Vancouver, Andy Blackmore has been busy collaborating with Porsche on the creation of a GT2 "boss car" for the upcoming Need for Speed Undercover game release. He'll be showcasing some of the design processes he went through.
The reason that we Speedhunters get to do special film and photography projects with many of the world's leading automotive manufacturers is because of the power horse that backs us — the Need for Speed franchise. Special automotive projects are nothing new for our friends in the gaming team. This story will be a little glimpse behind the scenes into their world of racing game production.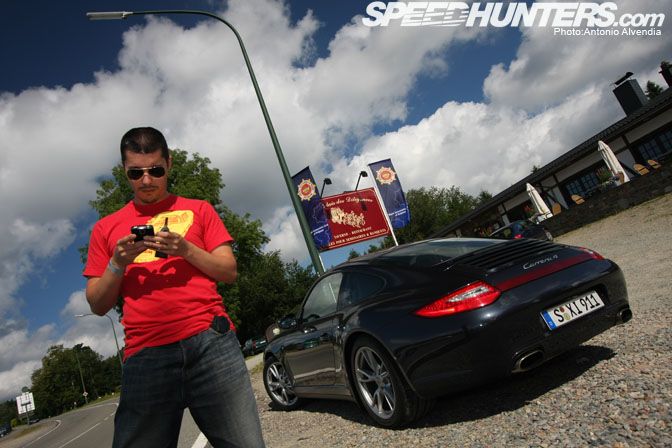 Feels like a long time ago that this picture was taken… but Porsche were also kind enough to lend us one of their pre-production new style Carrera 4 cars to play with while we were tooling around the Spa-Francorchamp area. We used this opportunity to retrace the roads of the old fearsome Spa-Francochamps street circuit. John Brooks is working on this story as I type this…. right John?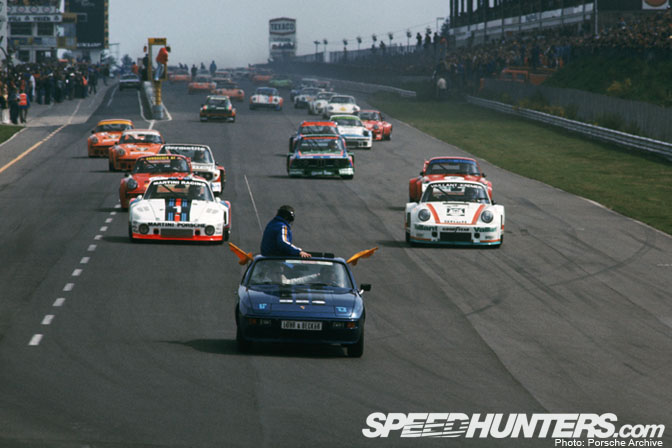 I leave you with this image…. Porsche has sent us a DVD-R containing around 250 images of my all time favourite Porsche race car: the 935… I'll be working through this material this month to look at the history of this fantastic machine.
Can anyone tell us where this photo was taken and what year?
:Rod Chong