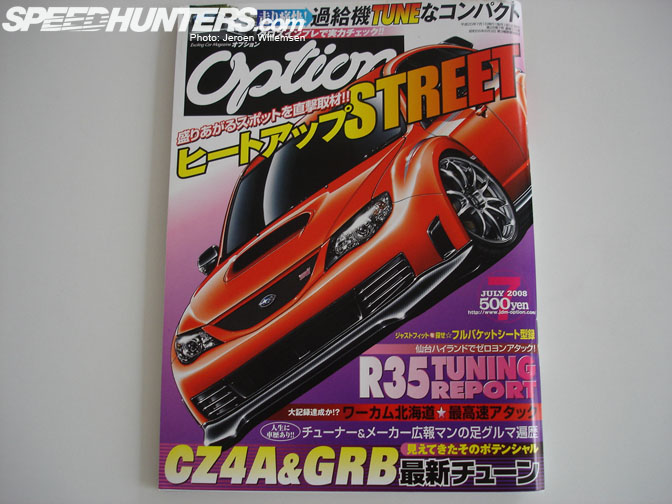 As I am a JDM car enthusiast, it's almost mandatory for me to buy Japanese magazines so I can see what the new trends are and who's producing the best parts. Unfortunately for me there are no shops in Holland that stock Japanese magazines. Luckily for me I have some friends that live in Japan and they are willing to send me some of the mags I like to look at.
One of the mags I like is the Option, there are several editions but let's focus on this one for now. The Option is a very big magazine compared to other European or US magazines, it has almost 300 pages. They feature a lot of different stuff, from car comparisons, speed trials to street racing.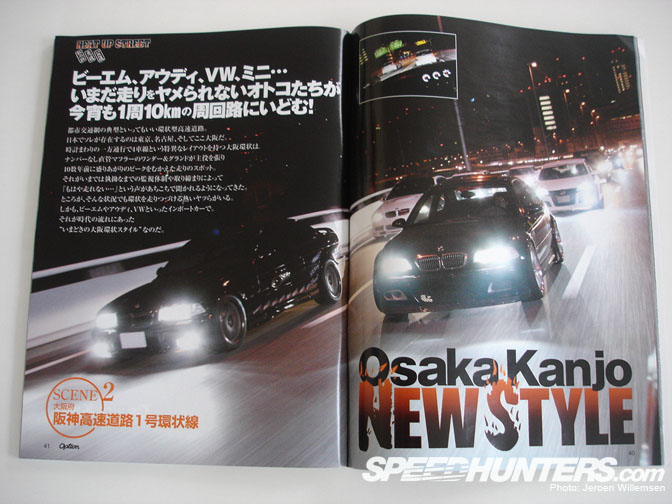 Here is some of the street racing, this particular piece was about European cars like the BMW and Volkswagen Golf.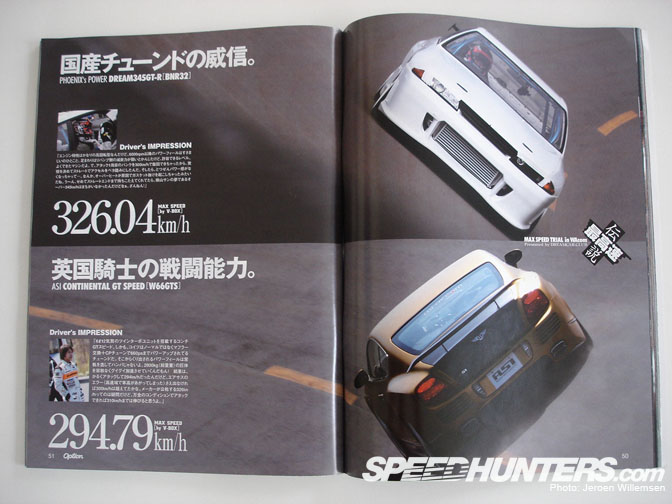 This is one of my favorite features, the speed trials. It's all about who's the fastest, this time they put the Phoenix Power R32 against the ASI Bentley Continental. As you can see in the picture, the R32 reached a top speed of 326.04km/h. The car is powered by RB26 with a T88 that gives the car 900ps!!!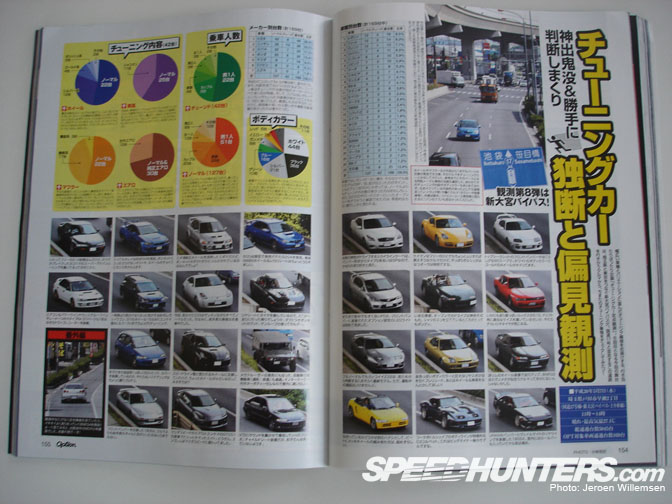 Here's another cool item, they make pictures of the different cars that roam the streets of Tokyo. The winner is the R34 Z-tune you see on the left in the bottom.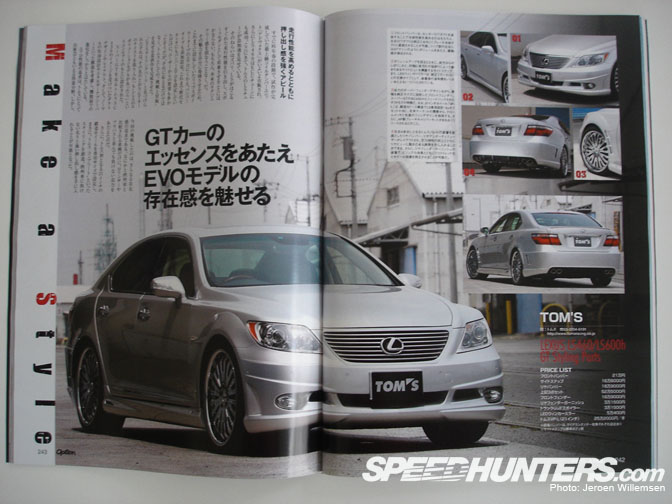 Every car magazine has to have a news section, here we see the Lexus LS tuned by Tom's, they offer a complete list of parts and price list and a small review of the car itself.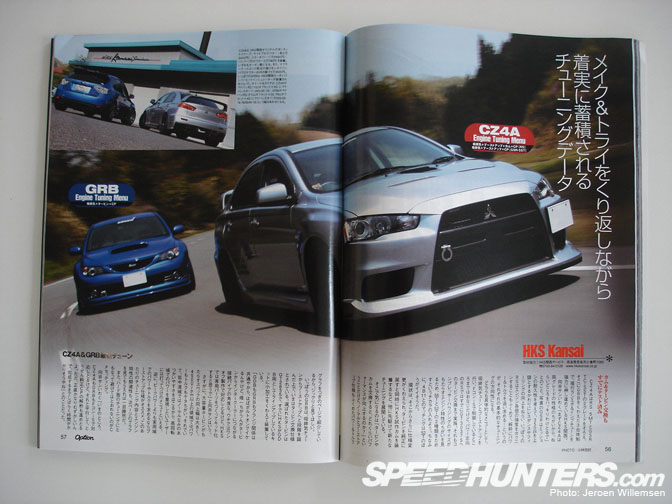 This is the car comparison, it's between the new EVO X and the Impreza GRB built by HKS Kansai. But it's more, they show the reader every new part that is available from the popular tuners like Car Station March, Original Runduce, ARC and Autoproduce Boss.
Do you guys also 'read' Japanese magazines?
-Jeroen Willemsen