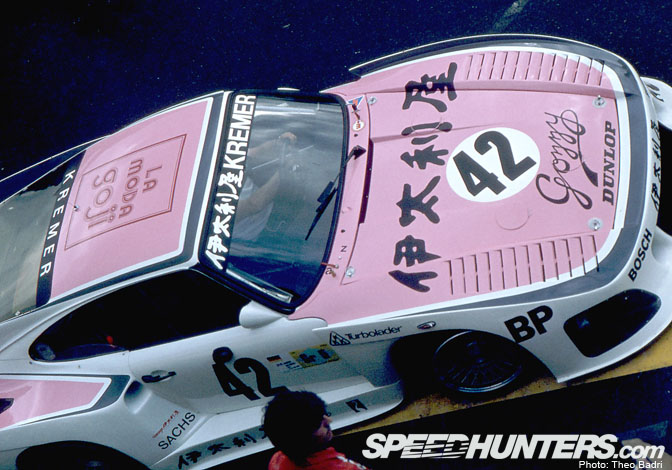 Although I've rapidly become a drifting mega-fan in the past few years, my early roots as an auto-obsessive started out with a fascination for the Le Mans 24H. As the build up to the big event will be kicking off in a few days, I thought I'd share with you a few shots from a private vintage photo archive Speedhunters has recently gotten access to..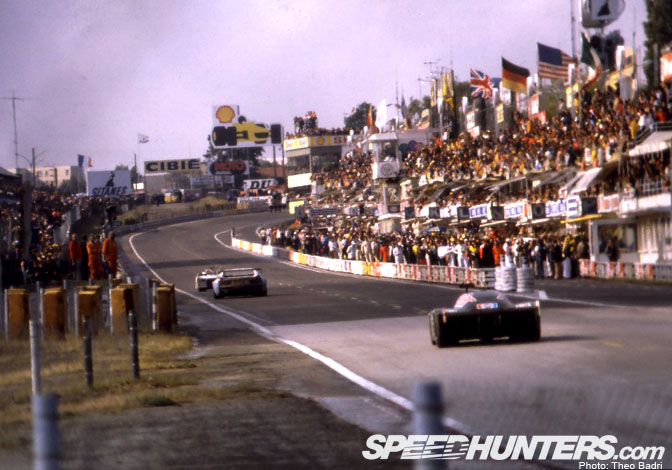 This is the first time these photos have ever been published.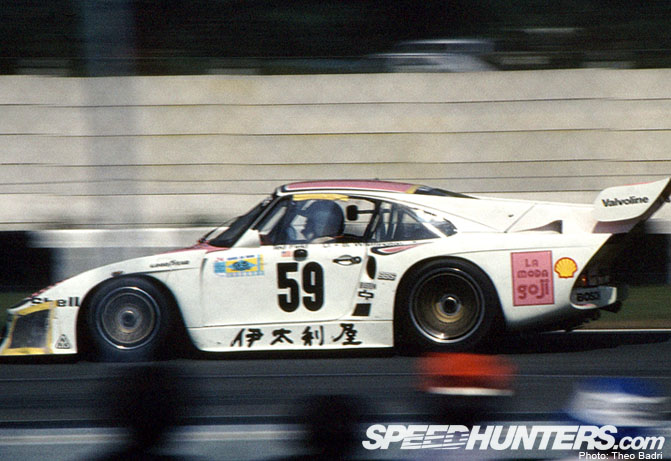 I'm a huge fan of these late 70s/early 80s GT cars. At the time, there were very few restrictions on the type of modifications allowed on Group 5/IMSA GTX type machines. This resulted in some of the wildest, most overpowered production based race cars to ever thunder around racing tracks world-wide.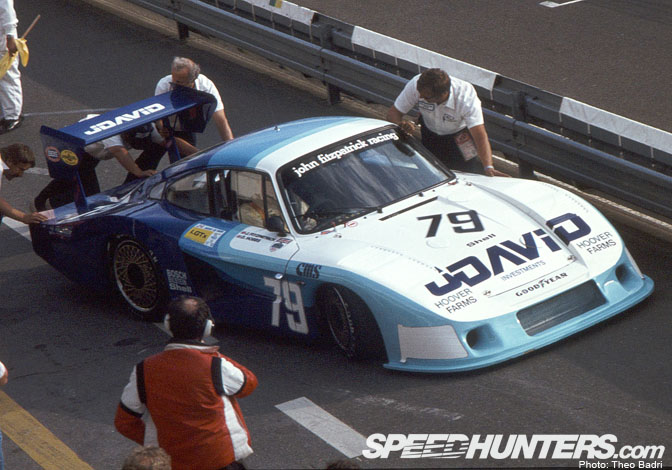 The Porsche 935 is of course the most famous and successful Group 5/IMSA GTX car of them all. This particular example is the Joest 935-78/81 which raced at Le Mans in 1982. It's a replica of the famous "MobyDick" Martini Porsche 935-78 that famously clocked an epic top speed of 227 mph on the Mulsanne straight in 1978.
If you squint you can see that one of the drivers was a certain David Hobbs, who now commentates on Speed Channel  F1 coverage in the USA. Back then only 2 drivers shared a car for a 24H race: real men!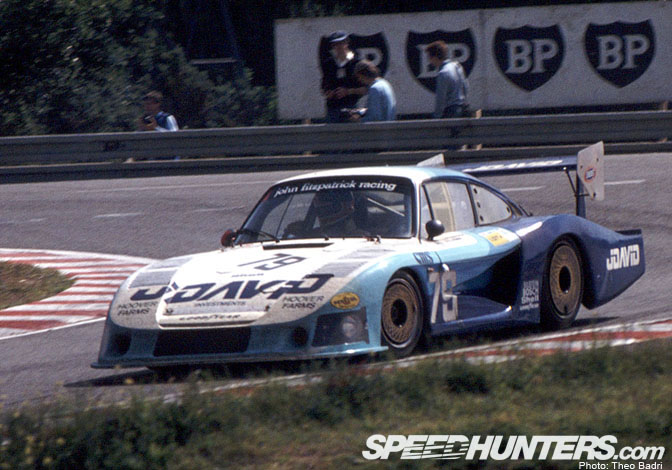 If the name Joest sounds familar to you its because this is the same team who now run the Audi R10s at Le Mans.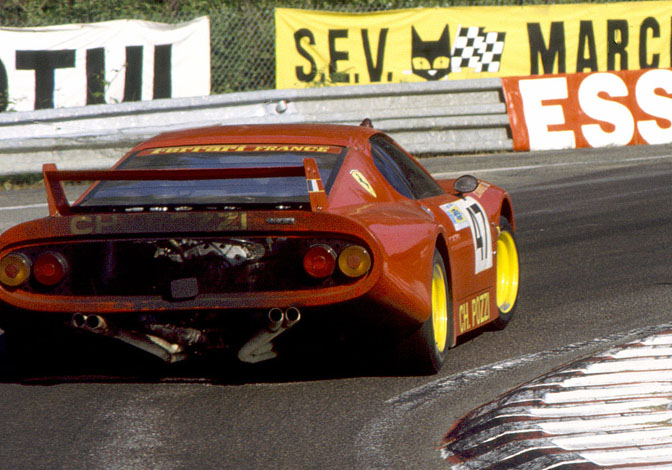 A Ferrari 512BB LM rounds Arnage Corner, well into its second day of continuous racing at Le Mans 1981. I love how you can see right inside the rear of the car.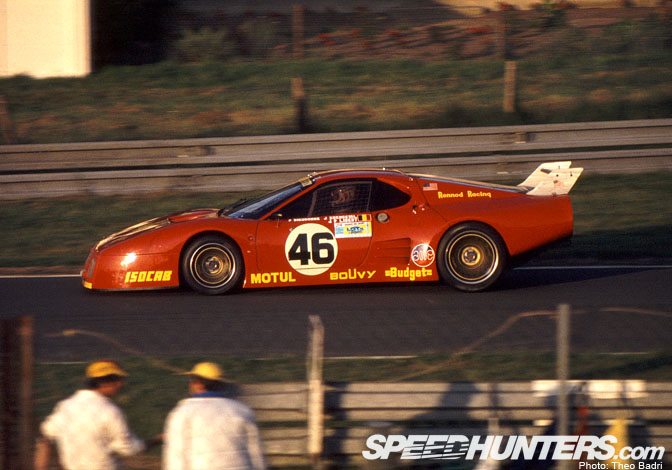 The 512BB LM was never a particularly successful racing car. It was too heavy and underpowered compared to the much faster Porsches and suffered from a high center of gravity.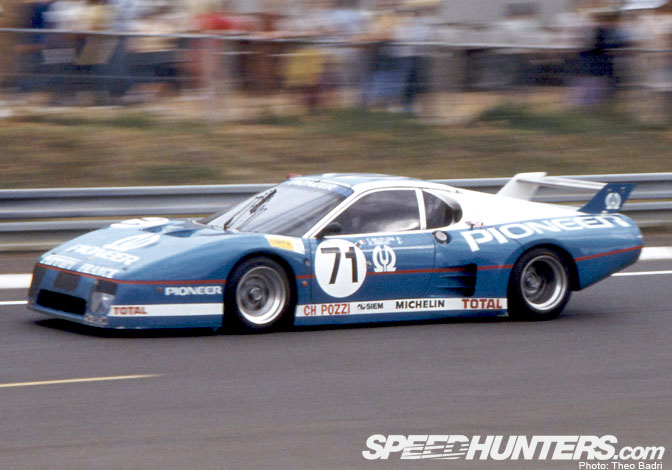 None the less a beautiful and elegant machine don't you think?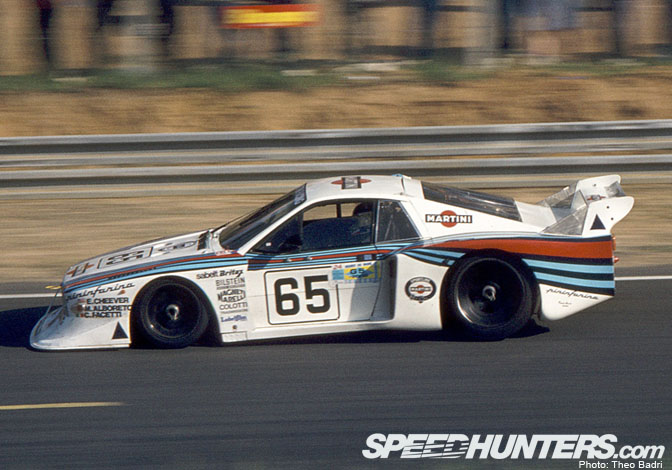 For 1981 Martini moved their sponsorship program over to Lancia with their diminutive Beta Monte Carlo Turbo machines. This shot was taking early in the race on the run down to Tetre Rouge.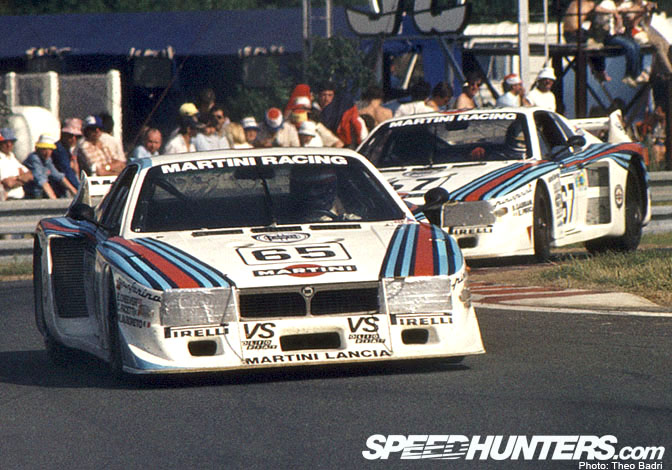 The Lancias were not particularly high power machines, but gained performance by running to a light weight spec.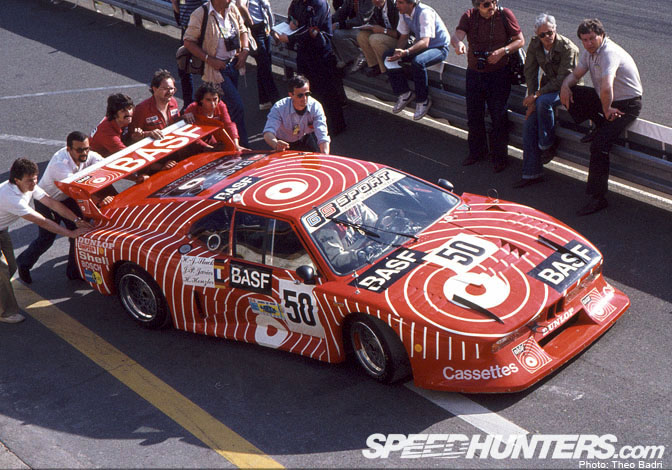 Fantastic livery on this car. It's a 1981 Group 5 spec Sauber BMW M1. Sauber went on to have a successful run as the factory Mercedes Benz sports car team in the late 80s/early 90s before switching to F1.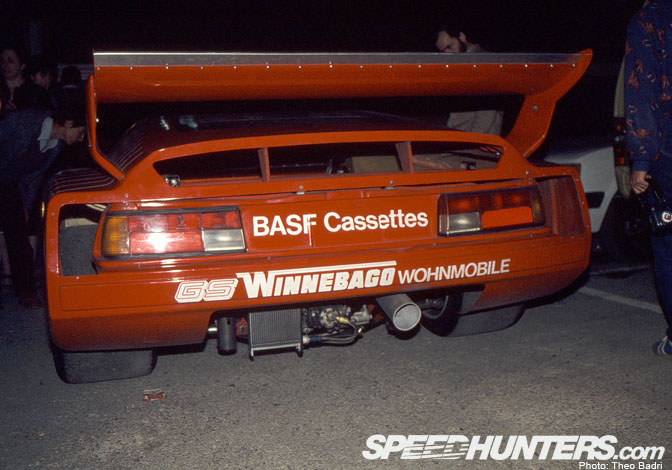 Nice butt shot. This particular chassis won the Nurburgring 1000km in 1981at the hands of a certain Nelson Piquet err.. Sr…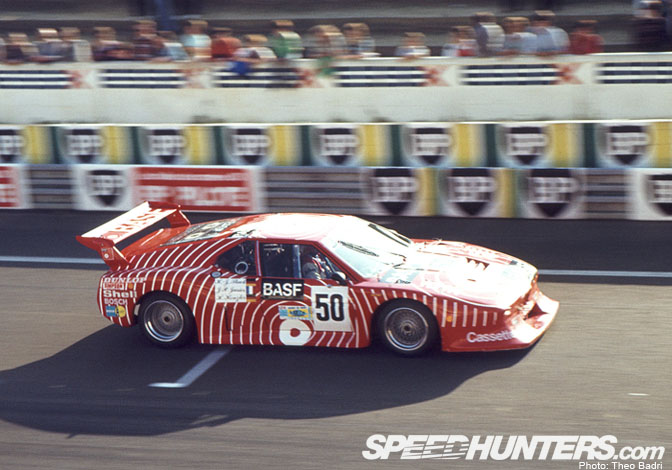 The endurance prepared BMW M1s were N/A but there were other turbo sprint versions of the M1 running in the German DRM series. These cars were known to develop as much as 1000bhp. No joke.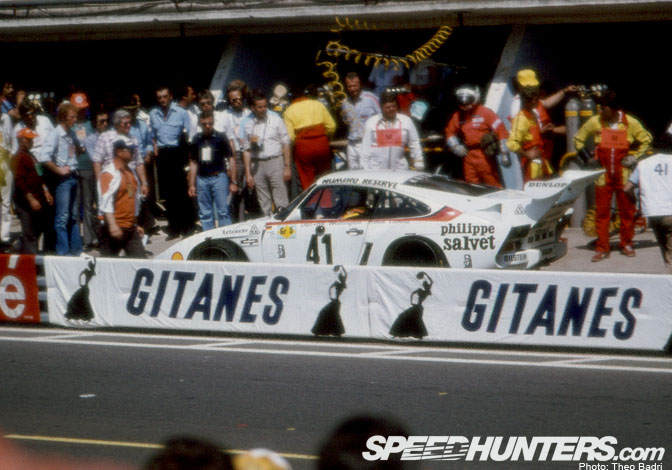 The famous 1979 Le Mans winning Kremer K3 in the pits. This car was the last true mass production based GT car to ever win Le Mans. (note to Andy Blackmore: I said mass production….). It made a whopping 750bhp.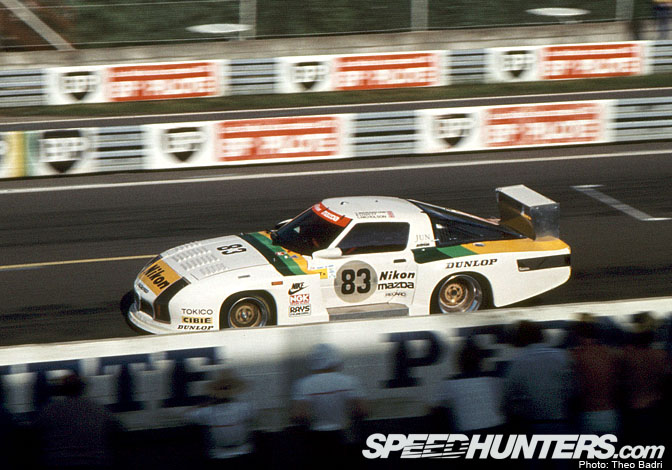 The Mazda 254 screams down the pit straight at Le Mans.
Most Group5 cars ran with 19 inch rear wheels in a bid to have as large a contact area as possible with the ground.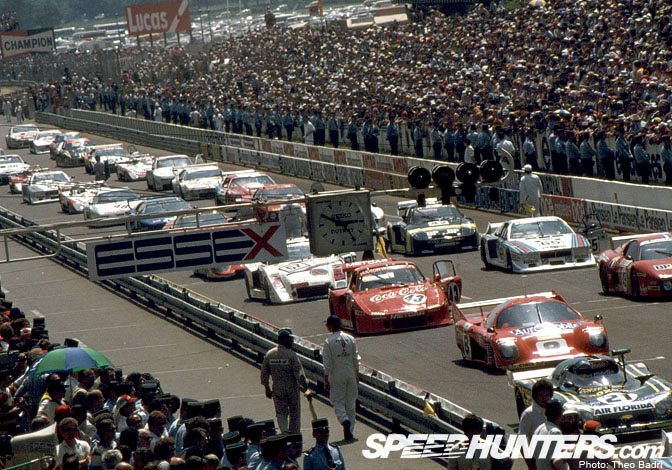 Ahh if I would only go back in time to be in this crowd! You can see that the GTs and the Prototypes are intermingled on the 1981 start grid. Back then the ACO didn't necessarily mandate which class was to be fastest as they do today.
So can anyone name the cars seen on the grid here? Are you truly hardcore with your racing history?
:Rod Chong