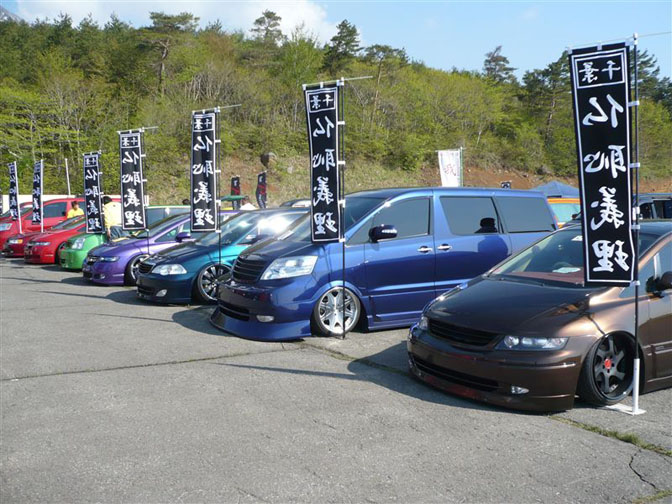 Is it just me, or is the van and wagon dress up movement in Japan getting bigger and bigger? These photos were taken by Minkara member "L175 MOVE" at the JapanCup wagon & van meeting held last month in Miyagi Prefecture. The event was hosted by T-Selection and J-Line, two companies that specialize in dress up parts and tuning for various van and wagon models. Around 260 cars were present at the show, and they ranged from tiny kei cars to full size vans like the Nissan Elgrand and Toyota Alphard.
I never fail to be amazed by the attention to detail that the builders of these cars have. They will stop at nothing to achieve the perfect stance and fit the most aggressive wheels as possible. They also apply a wide range of custom body colors that stand in great contrast to the colors found on the standard models. In my view, this is pretty much Japan's domestic version of the fixed up SUV's and pickup trucks seen in the states.
I plan on getting out to some of these events myself later this year, but for now you can enjoy some of L175 MOVE's photos from the Miyagi event.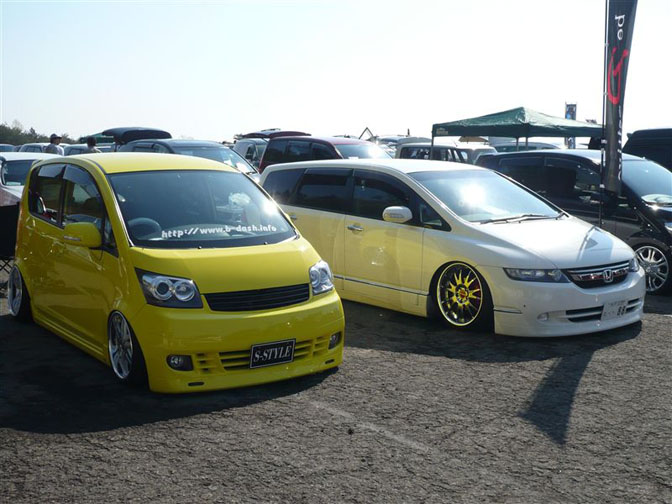 Even though the Japan market Honda Odyssey (right side) has been on sale for several years old now, I still think it's the best looking van on the road. A lot cooler than the bulky Odyssey that's on sale in the US. Even in stock form, the JDM Odysseys look great, and they look even better when modified.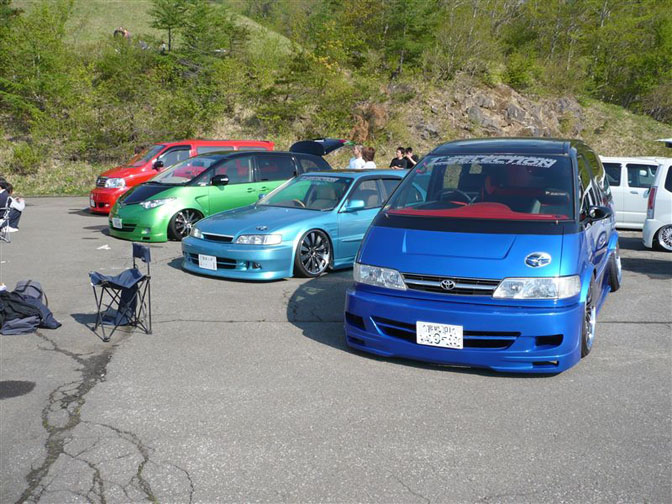 T-Selection's Toyota Estima demo car alongside a CE1 model Accord Wagon. Looks like the fenders on the Accord have been arched to better accommodate the massive wheels and ground-hugging ride height.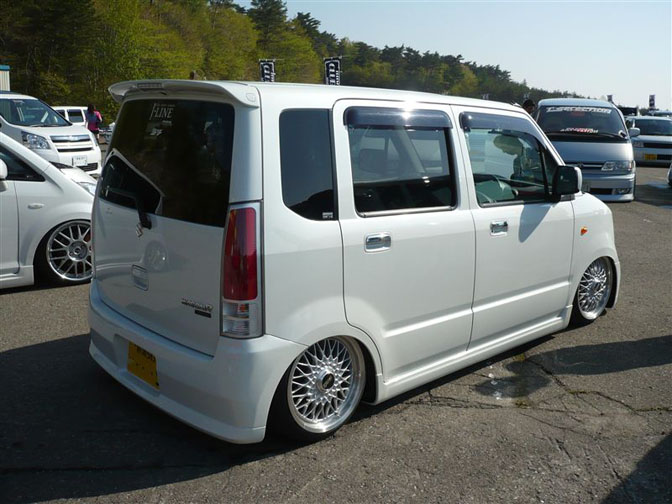 This Suzuki Wagon R sitting on BBS wheels is one of J-Line's demo cars.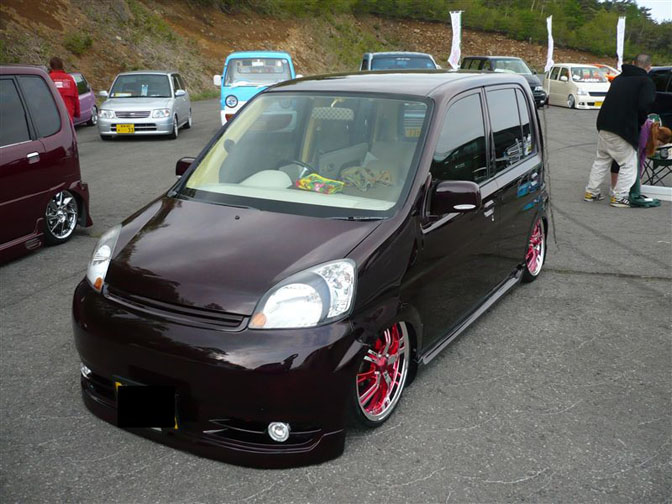 Not sure about the wheel choice on this Honda Life, but the rest of the car looks cool.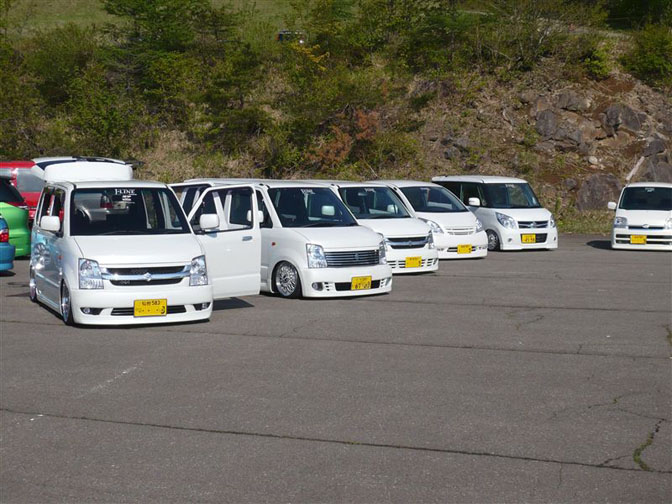 Kei parade.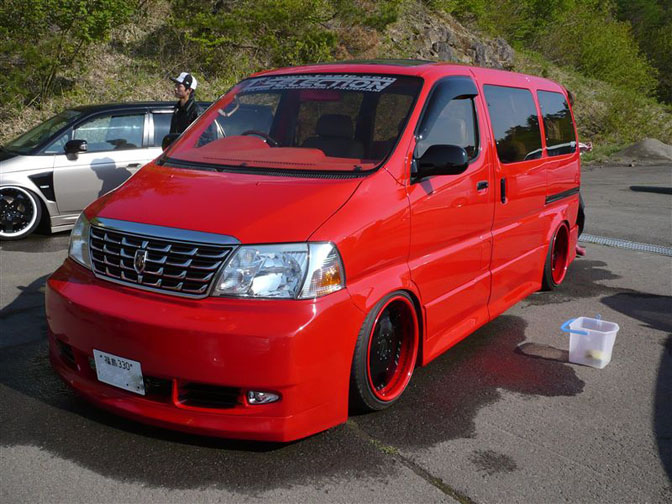 The JDM version of a blinged out Escalade. I noticed that the the trend of painting the wheel lips to match the body has been growing in Japan recently.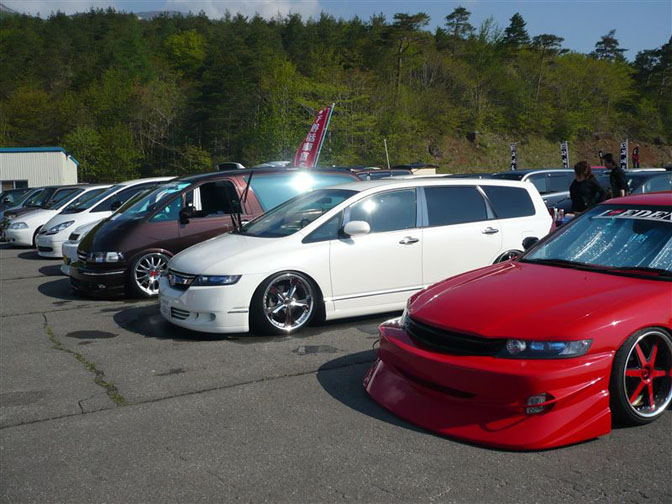 JDM Odyssey next to an Accord Wagon that has been fitted with an Odyssey headlight conversion.
Check out L175 MOVE's Minkara for more photos.
Minkara: Event Photos by L175 MOVE
-Mike Garrett