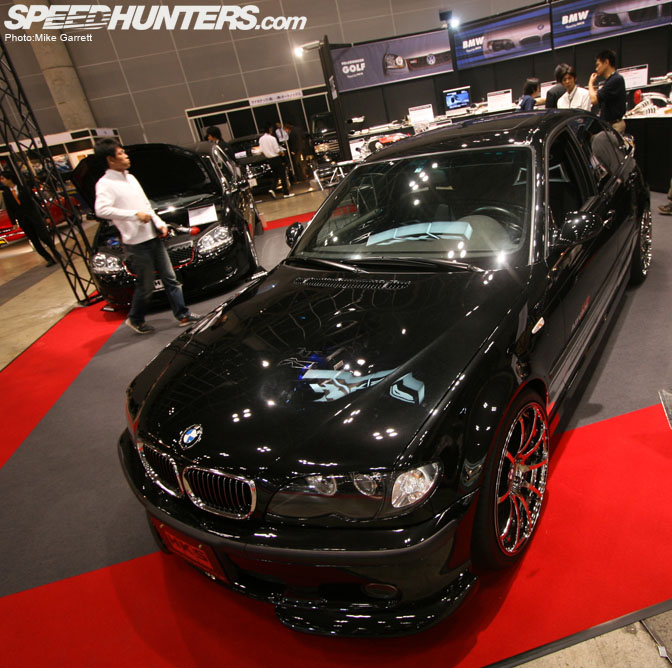 Are BMW's the future of JDM tuning? You might think so after seeing the the dozens of customized Bimmers packed into the Makuhari Messe during the Tokyo Special Import Car Show. Japanese tuners that formerly made parts for domestic cars only are rapidly introducing new products aimed at the BMW market. A few of them have even launched all new brands that cater only to BMW owners. Walking around the SIS, I couldn't help but be amazed by the quality of the BMW's on display. I really liked how most of them were tuned in a race-inspired way instead of the typical "bling" style.
Here are a few of the cars that caught me eye during the show-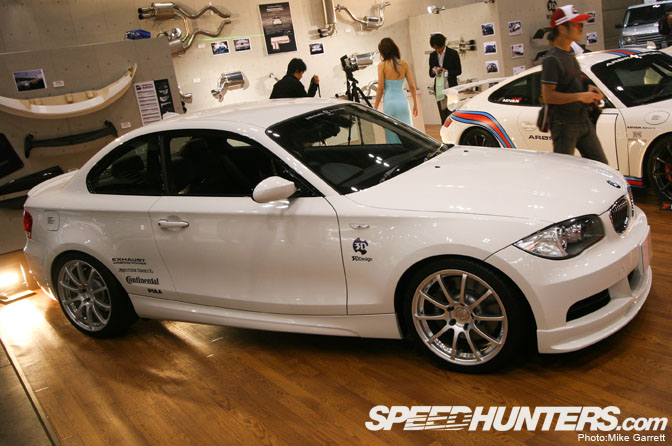 There were several tuned versions of the new 135i at the show. This was actually the first time I got to look at the 1-series coupe up close in person. I really dig these things! It's so nice to see a performance car that is actually smaller for a change. This demo car was built by Arquay, and it's outfitted with a number of their parts. As for the wheels, the Advan RS seems to be the top choice of BMW tuners in Japan.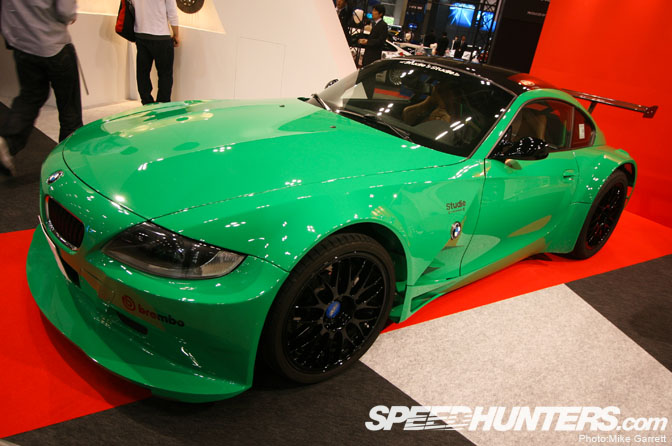 This radical Z4 M Coupe was built by BMW specialist Studie. Despite its race car looks, it is actually built for street use.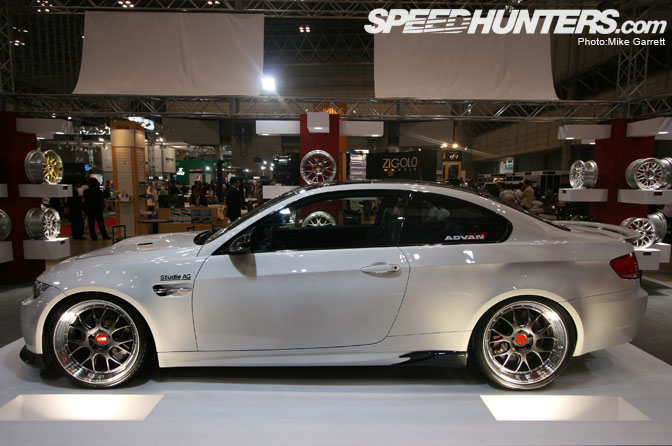 Here we see another car built by Studie AG, an E92 M3. This beauty was on display in the BBS Wheels booth.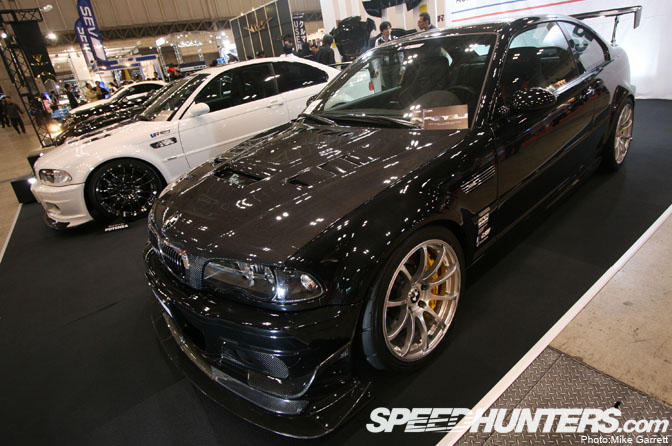 Aero parts maker VARIS had a trio of BMW's on display. They were all sporting the latest parts from VARIS' new VRS line for European cars. The black E46 M3 was loaded with all of VRS' original carbon aero parts. The massive Advan rubber is just one hint at this car's cornering intentions.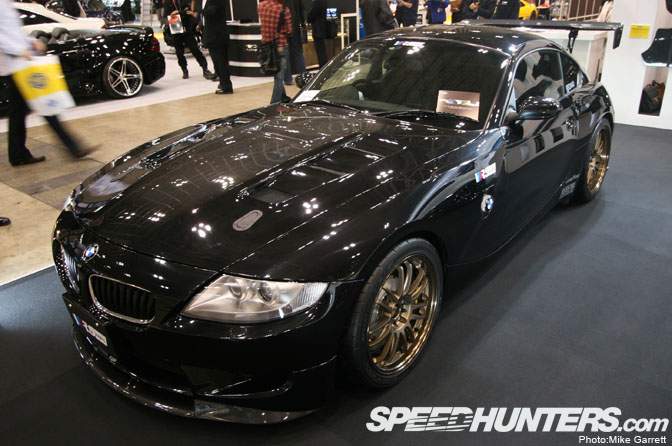 This black Z4 M Coupe was also on display in the VRS booth.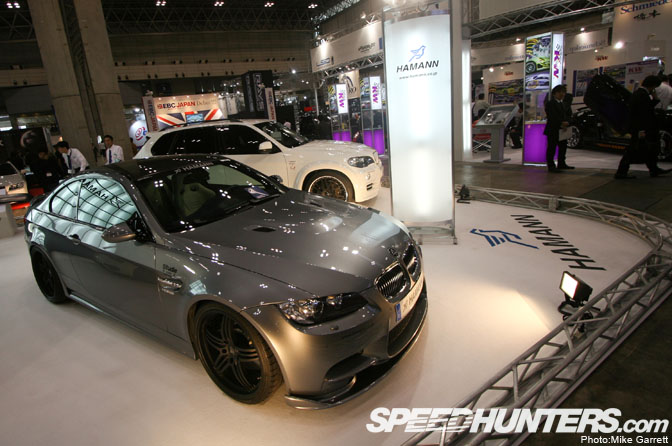 Another E92 in Hamann Japan's booth. I don't know if I'm sold on the wheel design, but the rest of the car looks fantastic, especially the color.
Next time we will take a look at some of the exotic cars at the Tokyo SIS.
-Mike Garrett