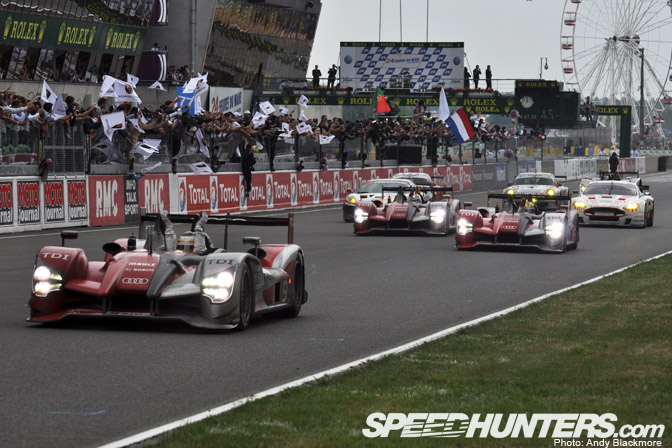 Few people would have bet Audi could win the 2010 Le Mans after qualifying earlier this week, let alone finish 1-2-3 for a third time! A great race and fantastic experience here in France. With just 75 minutes to go, the final Peugeot blew up. You have to feel sorry for the French team after almost 24 hours. They were in tears.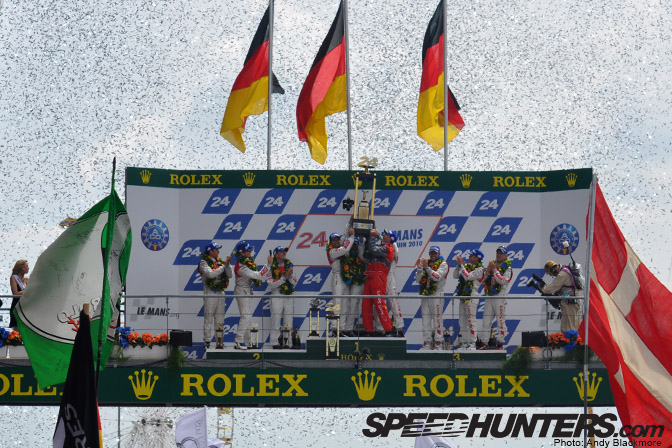 Provisional results are:-
LMP1 (and overall)
1. Audi R15 plus TDI (Bernhard, Dumas, Rockenfeller)
2. Audi R15 plus TDI (Lotterer, Faessler, Treluyer)
3. Audi R15 plus TDI (Capello, Kristensen, McNish)
LMP2
1. Strakka HPD ARX-01 (Watts, Leventis, Kane)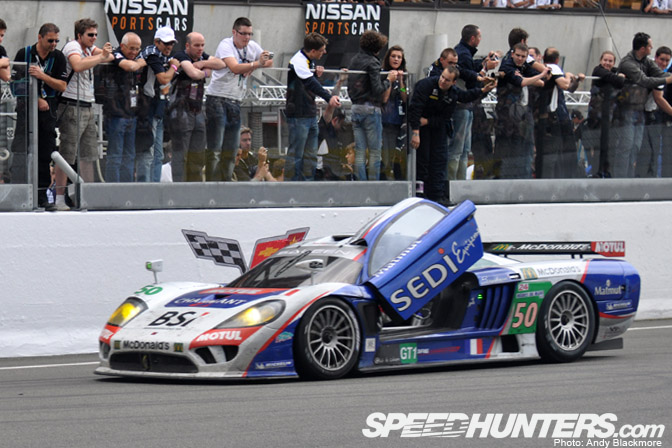 GT1
1. Larbre Saleen S7 (Gardel, Berville, Canal)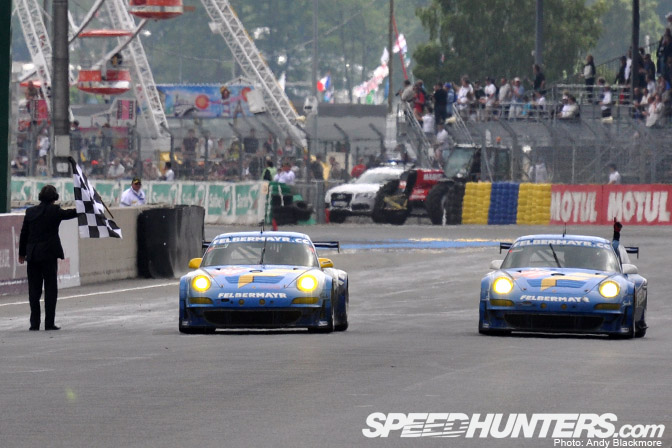 GT2
1. Felbermayr Porsche 911 GT3 RSR (Lieb, Lietz, Henzler)
I'm off back to Vancouver in the morning and back to the family. Reflections and more Le Mans posts, later in the week.
-Andy