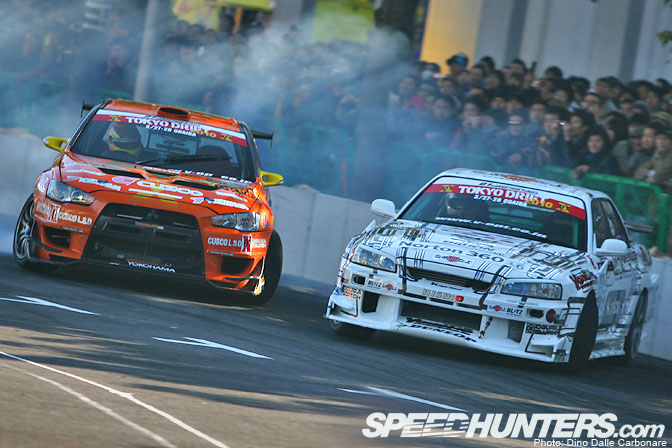 You really can't go wrong with a bit of drifting that's for sure! The D1 crew were out at TAS with their cars putting on the very popular drift exhibition that has been a big hit since it started in 2008. The sunny weather made it a pleasurable way to take a break from the dark and overcrowded halls of the show, checking out Japan's most famous drifters in action. 2010 also marks the 10th Anniversary of the D1 Grand Prix so the organizers were giving away special commemorative stickers to the fans. Mine went straight onto my camera case!
We saw the guys at Team Orange help Tsuchiya lay out the track on Thursday on the set-up day post, and by the looks of it by Friday everyone had gotten tons of practice in as the parking area used for the event was covered in a thick black layer of rubber!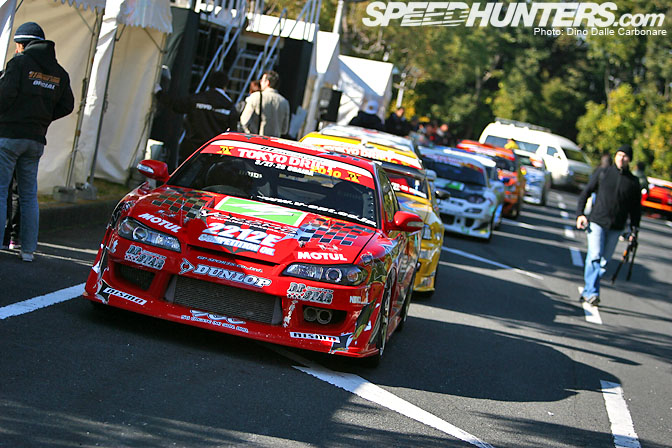 As the crowds continued to grow around the make-shift drift course the drivers lined up their cars ready to get the action started. You can see Russ from RE-Xtreme on this shot making his way back to the side of the "pits" after taking a closer look at Suenaga's RE-Amemiya FD. Damn rotorhead!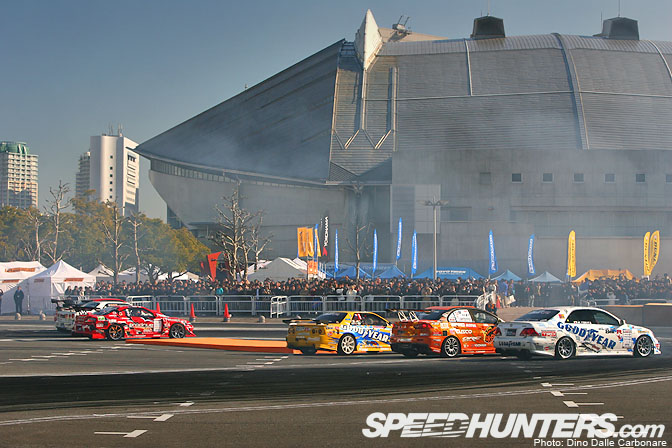 That is the Makuhari Messe Arena behind all the tire-smoke! What a backdrop!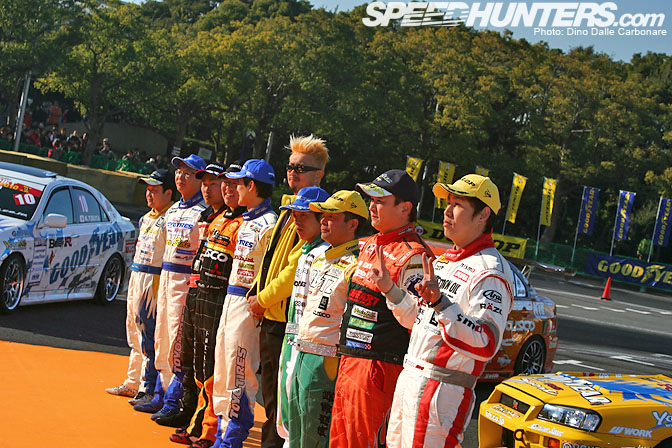 Posing for the pictures.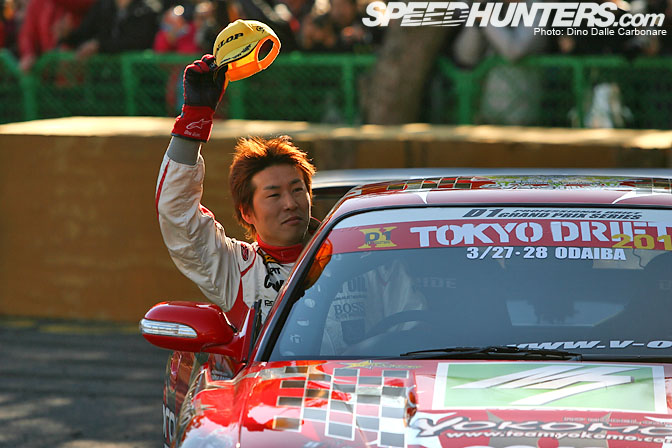 2009 champion Imamura will be trying his best to hold on to his title for 2010, but competition should be tougher than ever!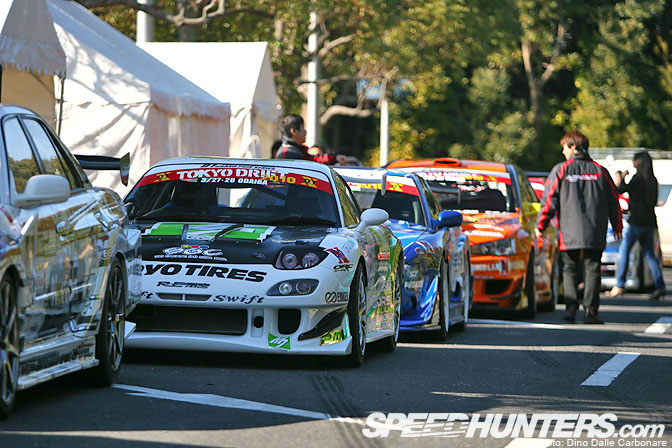 The first round of the 2010 D1 season will be held in Odaiba (Tokyo) at the end of March, as you can see on the windshield banner of each car.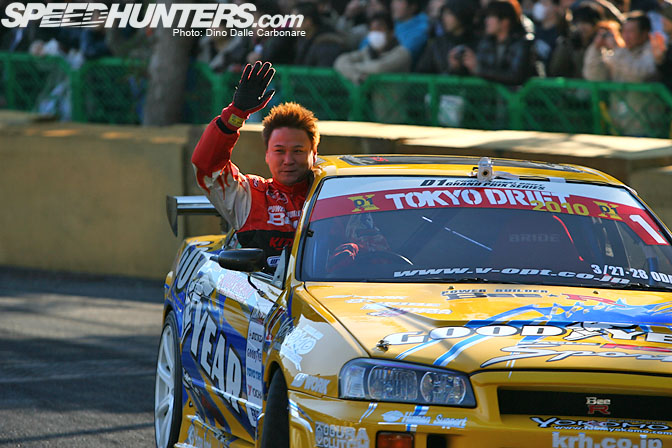 I would be very happy if Tezuka manages to grab the title this year, he did a great job in 2009 and came so close with only 8 points separating him and Imamura.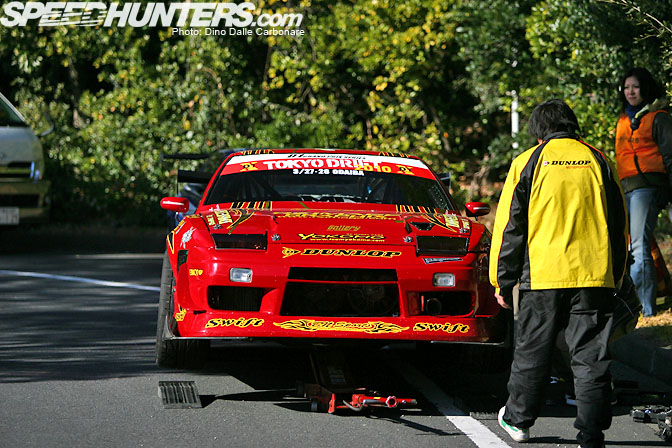 Last minute work on Koguchi's 180SX…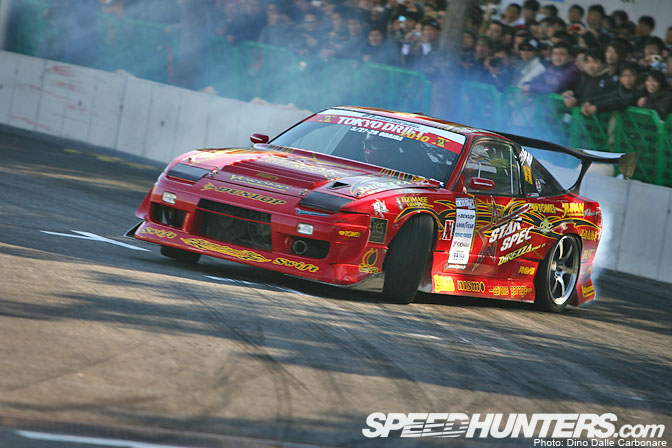 …before heading out to shred some tires.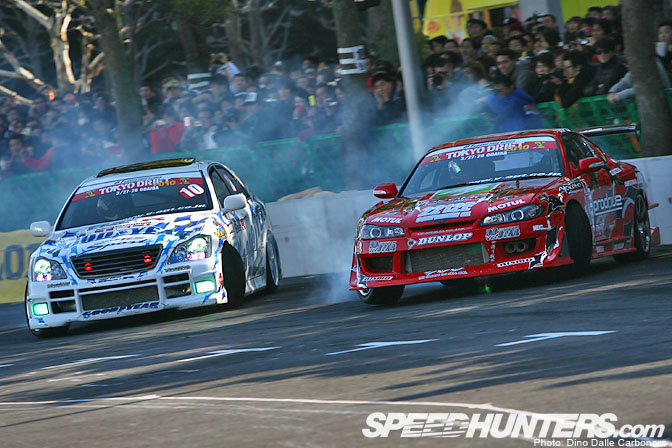 The course was very tight but most of the drivers were coming around the main corner in third gear. Don't you just love those police lights behind the grille of Tokita's Corwn!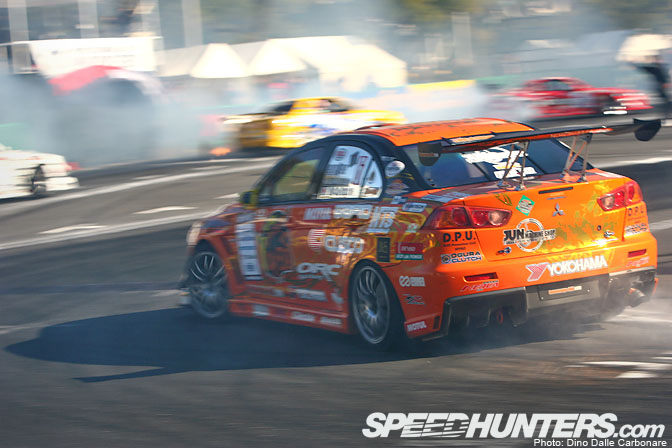 I can't wait to see Kumamubo's new D1 monster-machine. Koyama-san (aka God-Hand Koyama) of Koyama Racing Labo is currently building his 1200 HP Nissan Laurel, which will replace the Evo X sometime this season.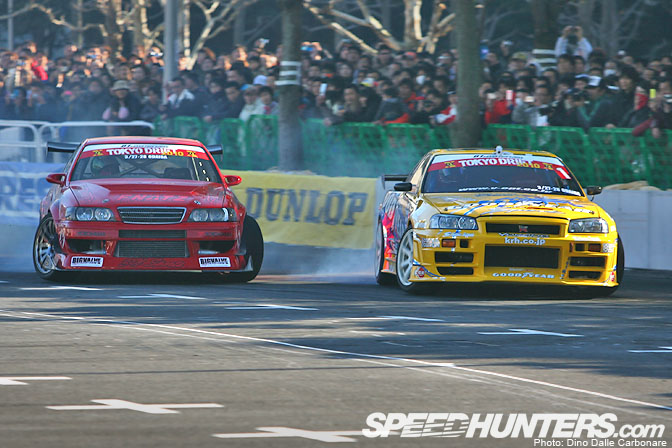 While Tezuka was making small children and scared young girls cry with his Bee-R limiter…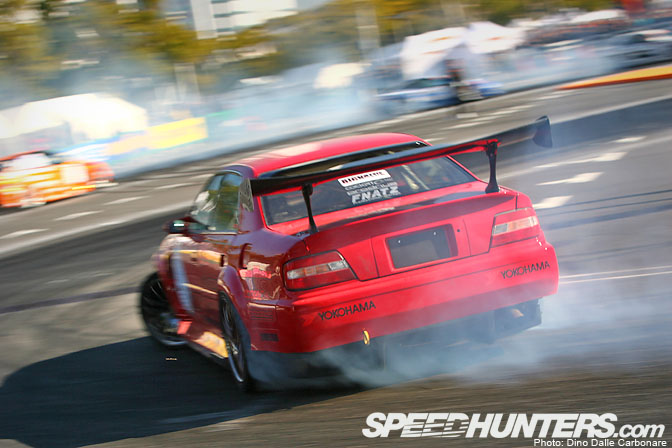 …Saito was trying to get his big JZX100 to swing around the tighter corners.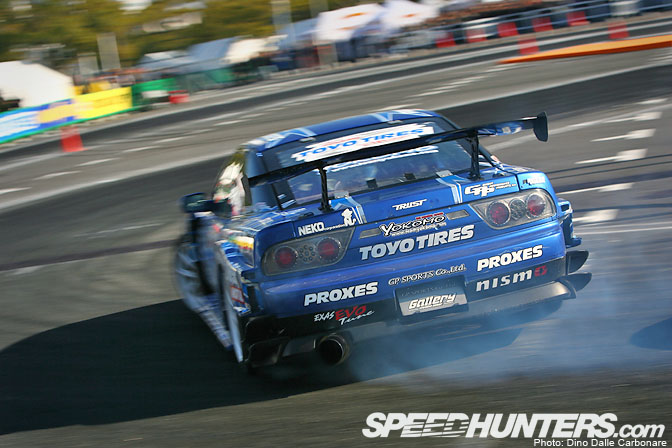 GP Sports sure do make an awesome kit for the 180SX! The price must put a lot of people off as I've never seen a street car fitted with one.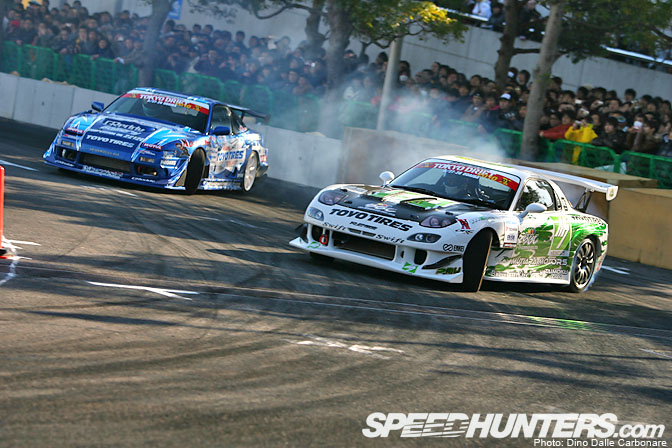 After the action was over…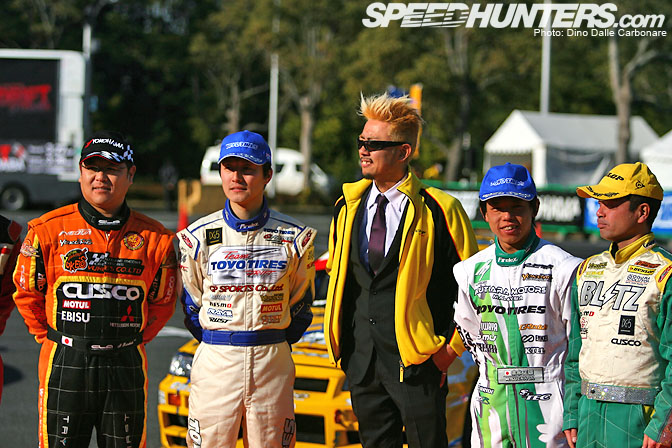 …the drivers lined up once again for a few pictures.
It's back inside the halls of the Makuhari Messe next for more Tokyo Auto Salon coverage… 
-Dino Dalle Carbonare