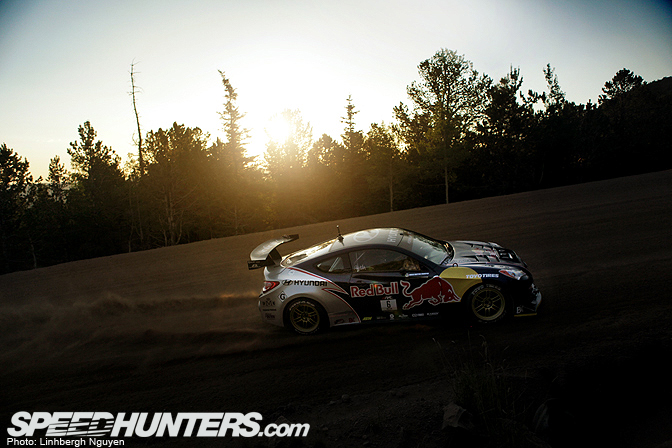 What is it about cars that makes people get up way before they're
suppose to? I've attended weddings where even the a groom doesn't want
up early on his own wedding day. So what is it about these
technological tin cans that makes us happily roll out of bed, drive up
a mountain, hike it, only to freeze because you're at 10,000 feet above
sea level and since the sun is not up yet? After you put in all that
work, you find a nice cosy spot (be it a little bit freezing, and with
mutated giant ants crawling up your backpacks, bags, food, and
appendages), your only reward is to see a car fly by with amazing speed
and sideways action every two minutes.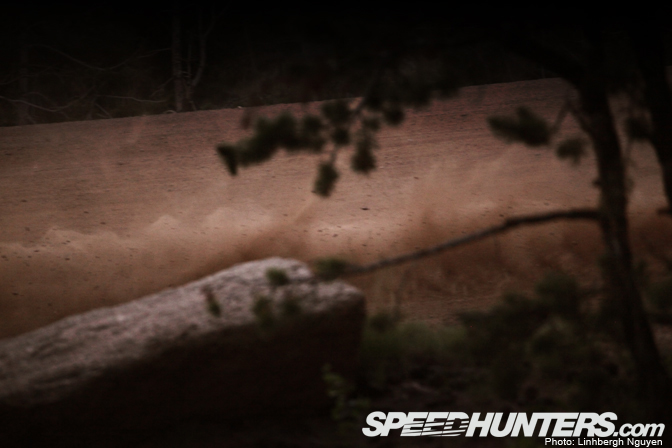 These are photos from the Pike's Peak hill climb Friday practice and qualifying.
So how is all that worth getting up before the sun even hints at rising
above the horizon?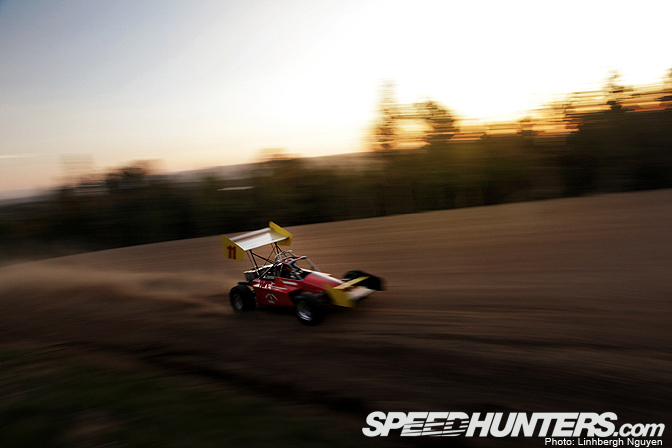 There are two very simple answers. First, you get to see the sunrise.
That in itself is a reward worth its weight (or currency) in lack of sleep. And
second, as a gear head, why wouldn't you want to climb a mountain to
see some expert mountain climbers using their expert mountain climbing
gear do their work at trying to tame the toughest hill climb in the
world?
There's a huge variety of cars to be seen at this event.
This open wheel car is one example to the plethora of different cars
you'd see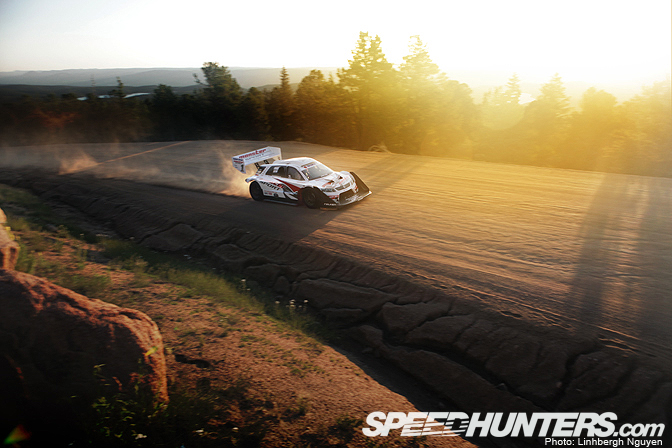 This car was the car that everyone hiked up Pike's Peak for: the 870
horse power Suzuki SX4, custom built for the Pike's Peak hill climb,
driven by Pike's Peak veteren Nobuhiro "Monster"
Tajima. This was a car to behold, it really befitted the name "Monster"
that was given to the car and it's driver. The practice runs that
Tajima put down seemed like the under 10 minute barrier was to be
broken that up coming Sunday…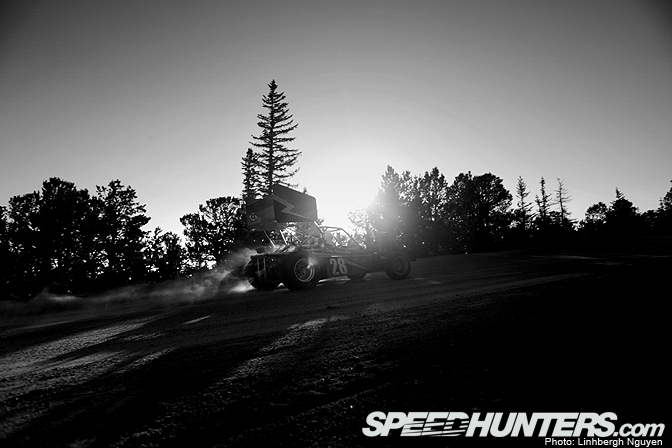 These open wheel cars were a blast to watch going around corners and
hairpins. The sound of a naturally aspirated V8 singing and echoing up
the mountain is a truly ethereal experience.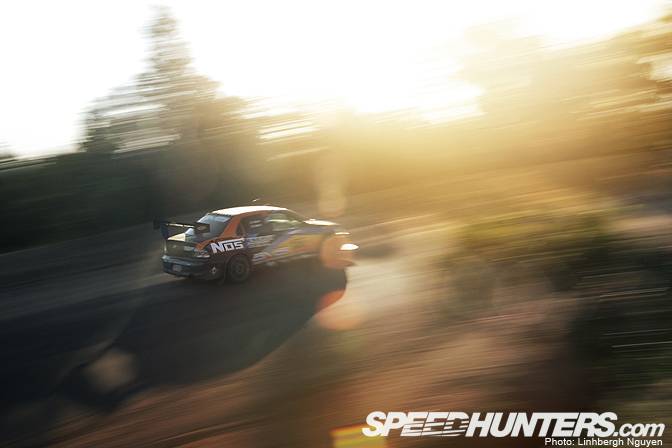 The NOS/AMS Performance Lancer Evo was in good form Friday morning. A full feature on this car will be coming very soon!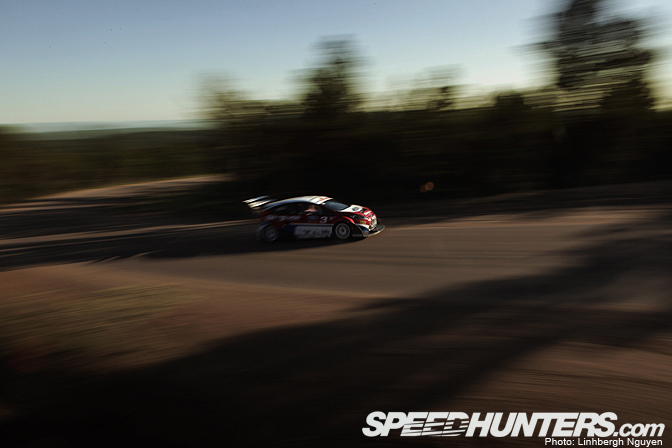 WRC driver, Marcus Gronholm, battle the media spotlight throughout the
week with Tajima and Rhys Millen. He set in good sector times despite
that this event is the first time he's ever driven Pike's Peak. The
battle for the winning the unlimited class, which included Tajima was
looking to be a serious show down!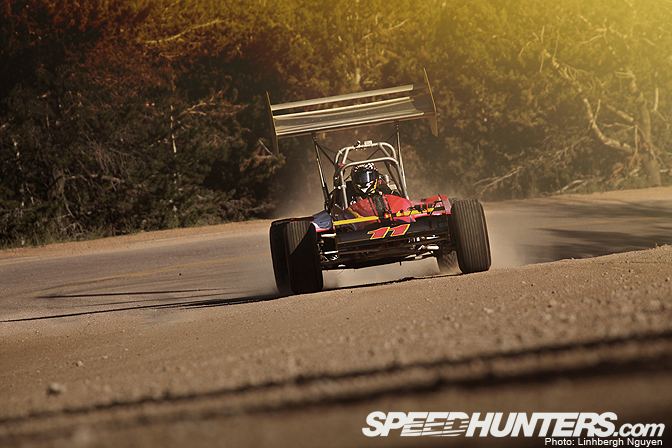 Seeing these open wheel cars plow up the mountain is truly a sight to behold…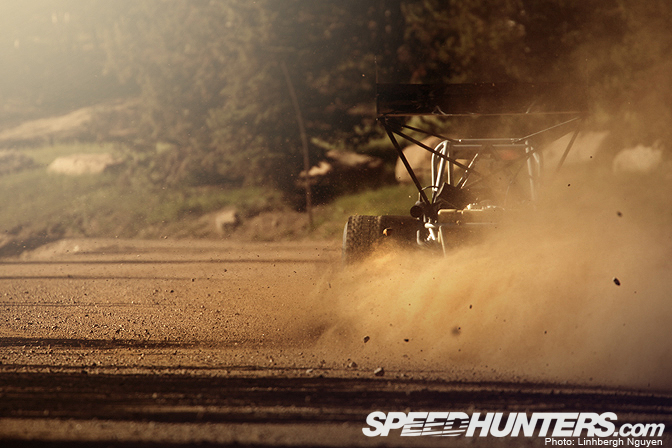 You can get an idea of how much it hurt to get pelted, by an open wheel
hill climb car, going full throttle around a corner, if any of you have
gotten the privilege of getting pelted by tire shards at drift events.
Just replace tire shards with rocks and pebbles instead. It's still
just as legit, but your intangible love for all things cars, and
motorsports tells you that it was worth it.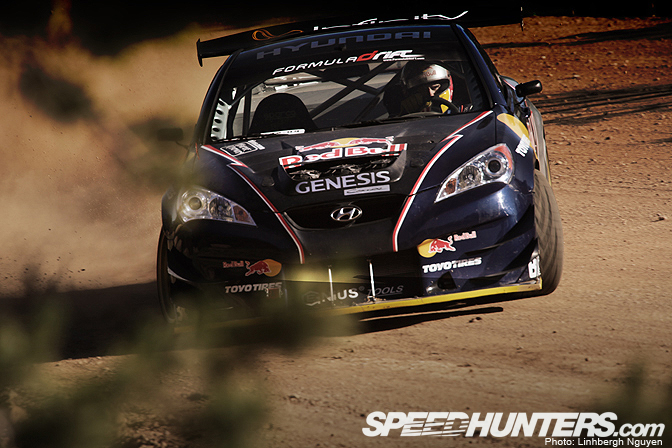 Rhys Millen, in his barely unchanged Formula D drift and time attack
car, was setting unofficial personal records for the three different
sections of Pike's Peak. He was in good form for Sunday's offical run.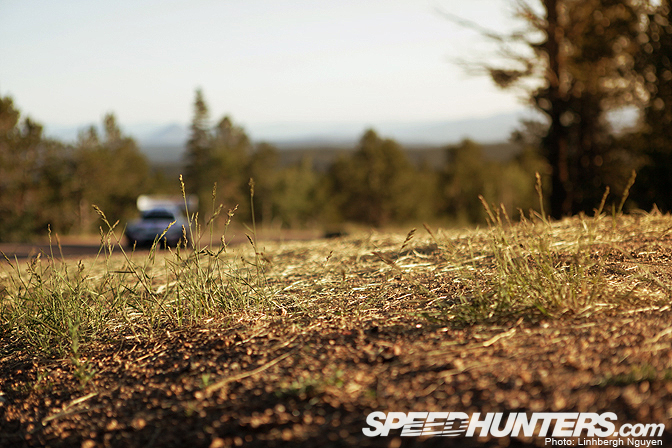 There's something absolutely raw about attending a motorsport event so
early in the morning. A combination of the beauty of the mountain, an
absolutely breath-takingly gorgeous sunrise, and these monstrous cars
all intertwine to form an almost holy experience. There's something
magical embedded in the dirt and dust of Pike's Peak. And when you get
dusted or get pelted by rocks on by passing cars, you just nod your
head and acknowledge that you've experience one of the greatest and
oldest motorsport events in the history of the world –and it's only
Friday morning. Sunday is just a two days away…
Stay tuned for even more Pikes Peak coverage!
-Linhbergh Nguyen