Take The Car
The Overcrest Rally is Overcrest Productions' annual organized drive through some of the best backroads the United States has to offer. Previously run in the states of Idaho and Utah, this year it cut through Oregon.
In simple terms, the Overcrest Rally is exactly what you'd expect it to be: a road rally, with some dirt and gravel options for anyone a bit braver. But it's not just a drive – the experience itself is so much more.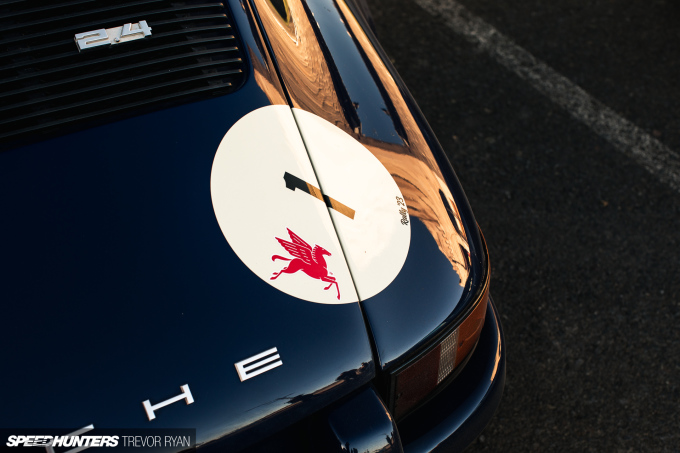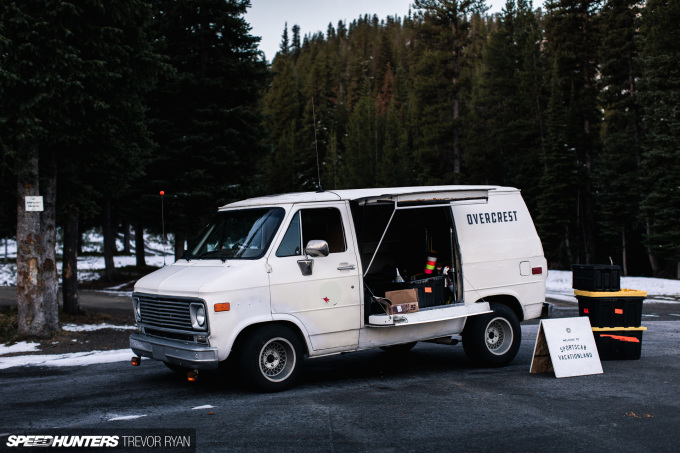 The genesis of the Overcrest Rally is, in their own words, "The sum of every road we have ever driven."
"Most are uninspiring. Just like you, we commute, we errand… For those that love to drive, explore, and sacrifice to discover roads, places, and relationships that live in us for the rest of our lives, we've created the Overcrest Rally. We scout, toiling for thousands of miles to curate the best of the best roads and scenery in places that most have never been."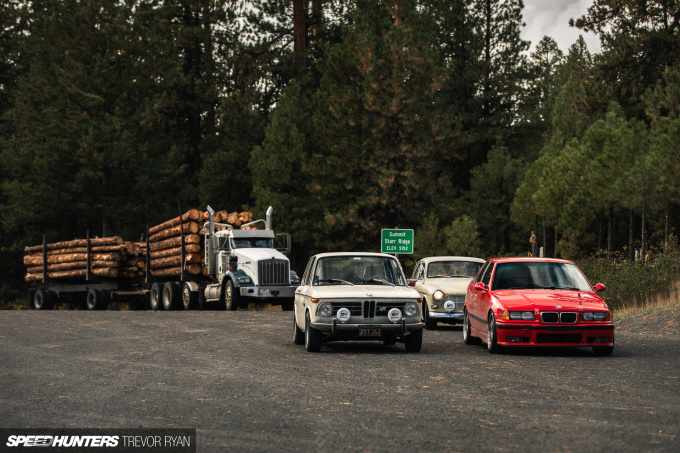 The Overcrest Rally is when you Take the Car — as the organizers also say — and use it as intended. Over 100 cars were taken this year. But still, what is it really?

The Overcrest Rally is covering 2,000-plus miles with your friends, sharing sketchy hotel rooms in the middle of nowhere, and praying your decades-old cars don't leave you stranded on a mountain pass with nothing more than a pretty-looking route book. Read: no reception.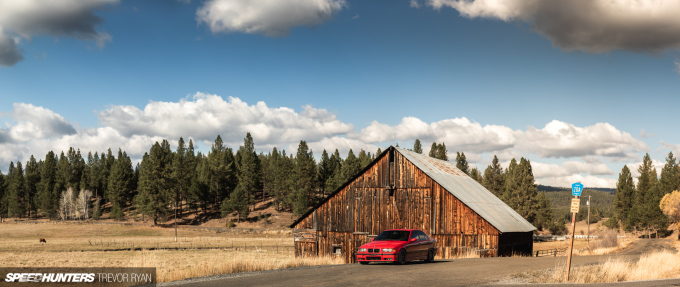 The Overcrest Rally is exploring the unknown — but this includes discovering more than the landscapes, roads, curves, or your car.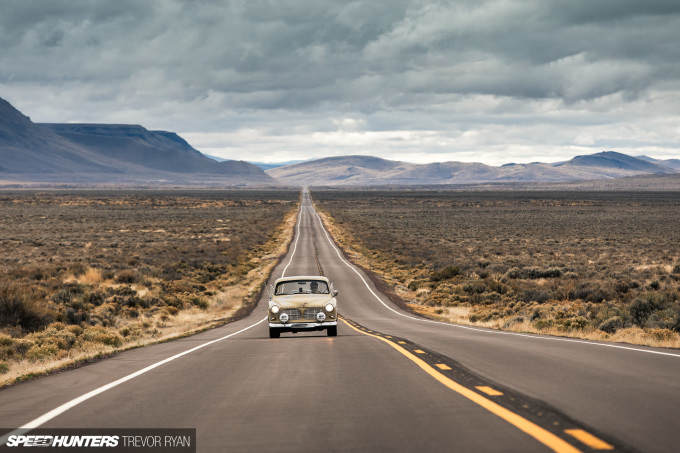 The Overcrest Rally is five days back to back, with roughly seven hours of driving each day (with some other participants covering even greater distances to make it to the starting point and back home again). Alone in a car for this long you have plenty of time to let your mind wander, and you might even find some parts of yourself along the way.
Temet Nosce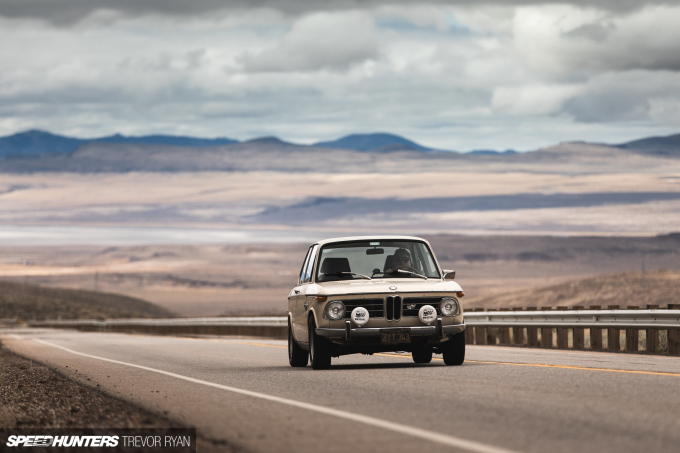 The Overcrest Rally is when the throttle on your '60s machine decides to stick wide open, and you end up finding some un-belonging hardware stuck in the carburetor throttle plates. Who knows how long it had been there before this near catastrophe, but it was nothing a screwdriver couldn't fix. I think Vince's BMW 2002 is the only car I've seen cover a distance like this and run notably better when it arrived home.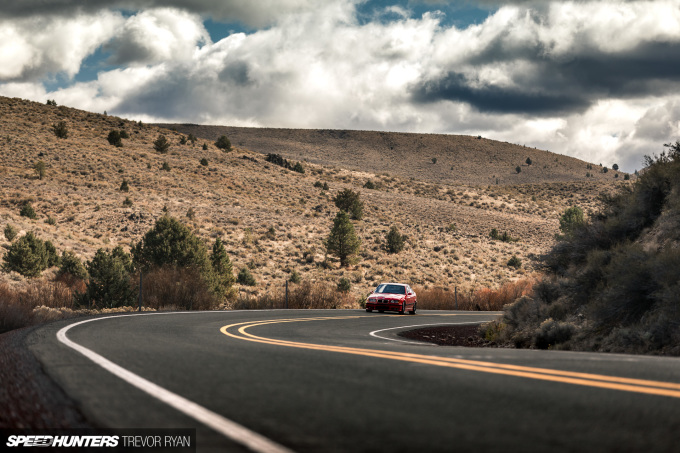 Actually, Project 345 was also miraculously improved a little bit along the way, with some annoying squeaks silenced and zero mechanical problems for the entire distance. But with many project updates from the last year in the queue to write about, these notes are for a different day.
I'll also follow up on this story with the four rolls of 35mm film I shot on the rally, but for now…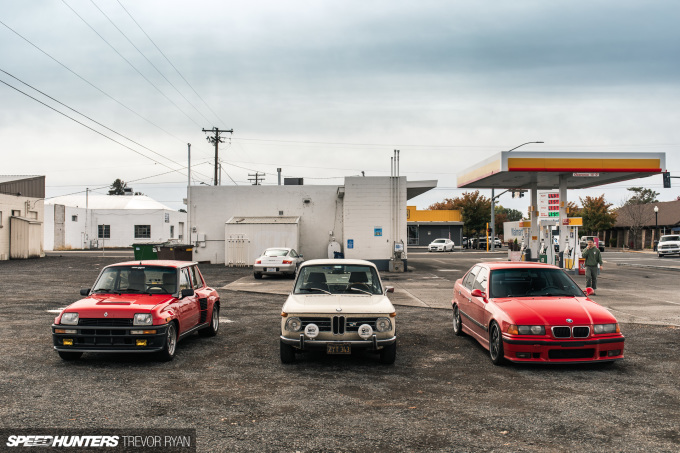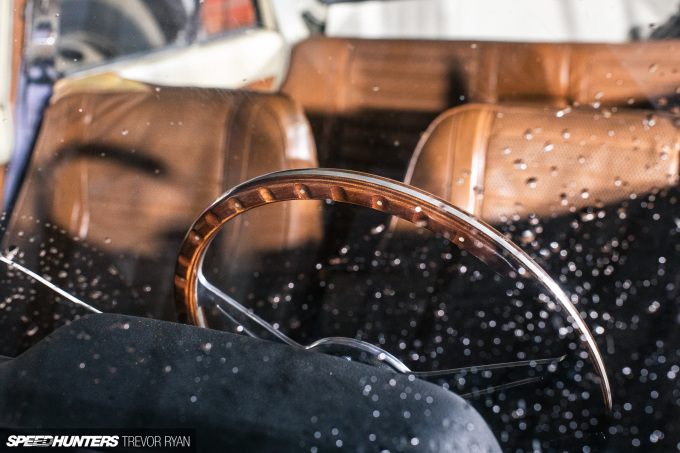 The Overcrest Rally is discovering a broken alternator bracket in a small Oregon town, and asking the kind locals which of their friends has a welder in the garage and a bit of time to spare. Twenty dollars and half an hour later, Cam was back gripping the old wooden steering wheel in his Volvo with a renewed confidence to go the distance, keeping that solid axle in line.
The Overcrest Rally is not giving up on yourself, and not giving up on anyone else, either. But also knowing the fine line between safe and stupid – something I could probably use a lesson or two in. (And who could have imagined that an E36 could ever be a support vehicle for anything?!)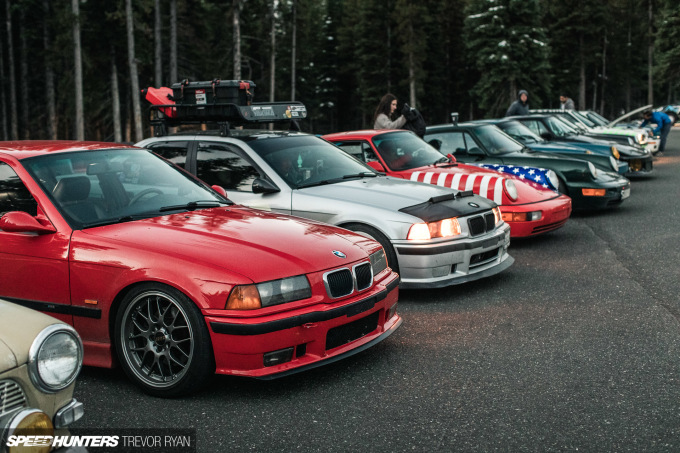 The Overcrest Rally is driving from Southern California to the Northeast corner of Oregon in a Porsche 911 RS America – one of only 701 examples produced – and having F*CK YEAH pinstriped across your door at the finish line, courtesy of Bring a Trailer.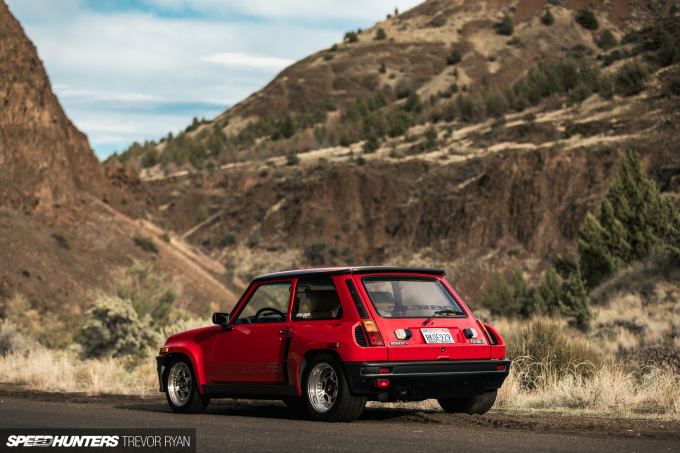 Speaking of BaT, the Overcrest Rally is chasing down your old boss in his homologation special on the best of backroads. Hanging off the Renault 5 Turbo 2's rear bumper or seeing it in my mirrors was a special experience in itself, transporting me to a bygone era I never experienced yet feel a curiously strong sense of nostalgia for.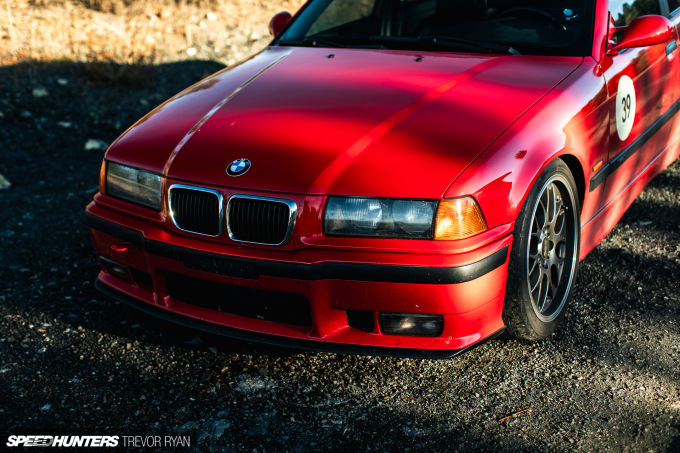 On that note, the Overcrest Rally is not giving a damn when your glass Euro headlights you shipped out of Germany get chipped, broken and beaten from stones flung up by the meaty rear tires of said French rally homologation car. Not to mention my windshield, which was replaced on Tuesday and had split in half again by Friday.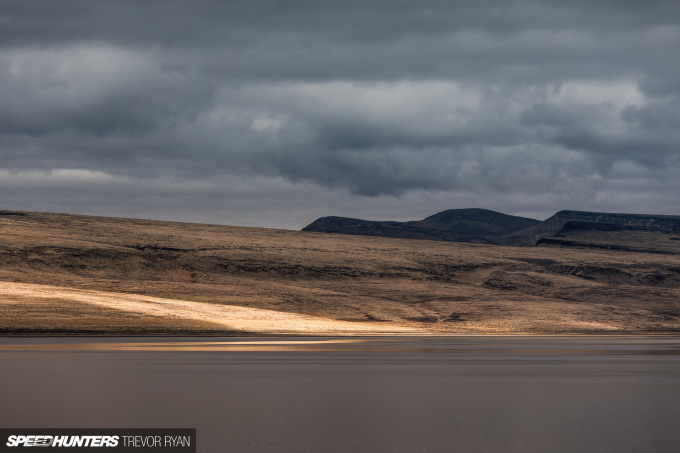 But more than all of this, the Overcrest Rally is returning to your roots. A rediscovery of the joy of driving and why we do it. It can also be a rediscovery of self, if you let it be. Hopefully you find you've come a long way.
Returning to the street in Portland where I first parked Project 345 after purchasing it out of Montana, I'm not only happy with where the car is, but where I am. Sometimes through the most difficult situations we actually find ourselves better for it down the road.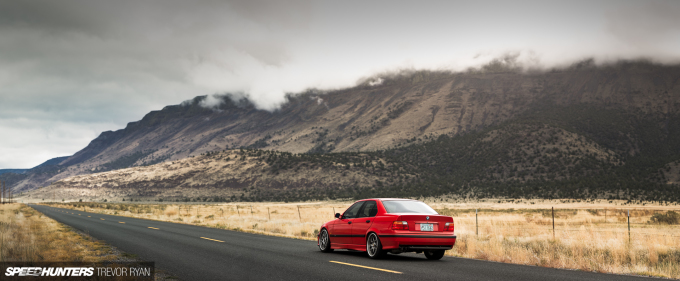 The 2023 Overcrest Rally wasn't easy, but I wouldn't have it any other way. So, here's to two upcoming Overcrest events in 2024, and to the many miles of undiscovered roads ahead.
Trevor Ryan
Instagram: analogtrevor
tyrphoto.com