It's been well over a year since my initial Speedhunters Garage post, where I introduced a couple of AE86s and this – my Subaru Impreza WRX STI Spec C.
Over that time a lot has happened, but an equal amount hasn't. Life outside of cars has been very busy, trying to balance work priorities and a new addition to the family. I find when I can spare some time, it becomes a means for escape and to reset, even cathartic at times. Having a new project car to work on is always an exciting prospect too.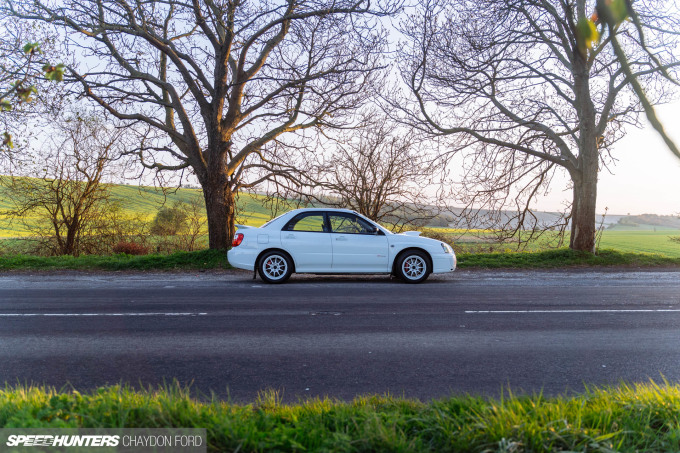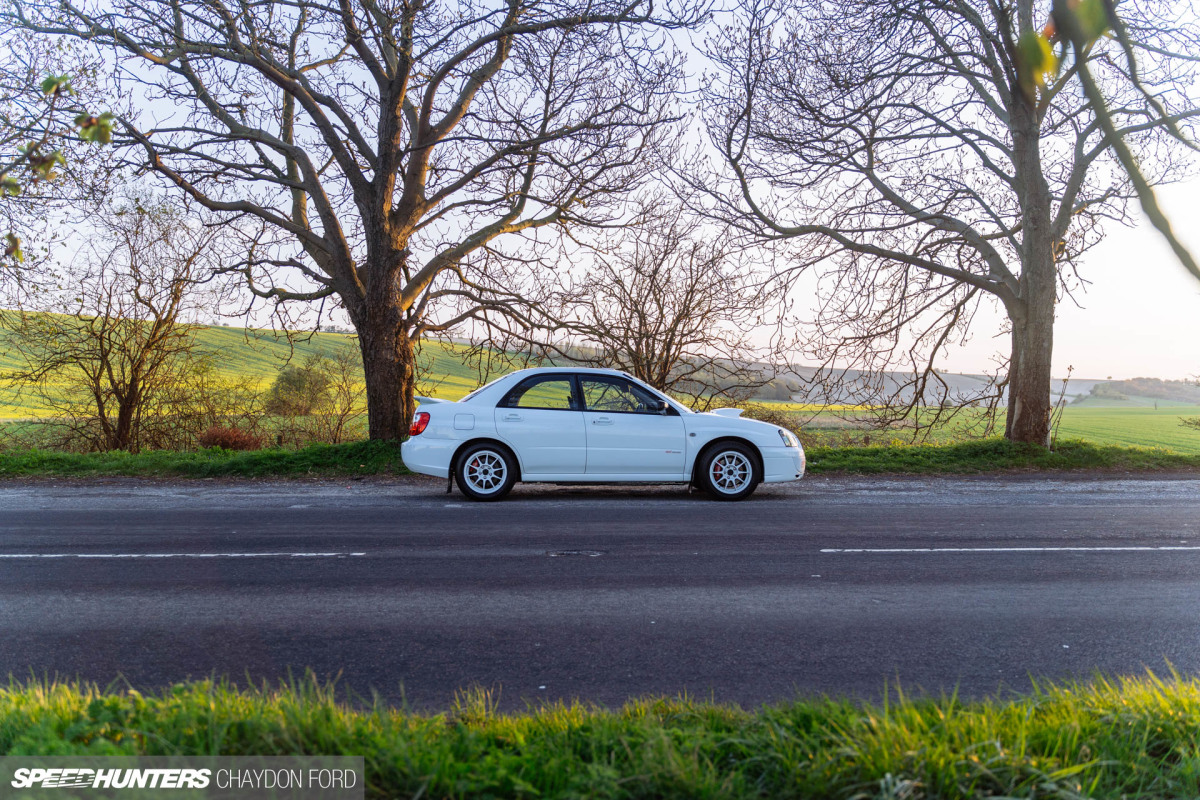 Before I get stuck into what I've been up to with my Subaru and what's planned for the future, I thought I'd start with a bit of background on the model and my specific car.
Up until 2005, the WRX STI served as the Impreza Group N homologation model, despite a Spec C variant being available for purchase. That all changed with the 2005 model year STI Spec C, where more dramatic revisions were undertaken.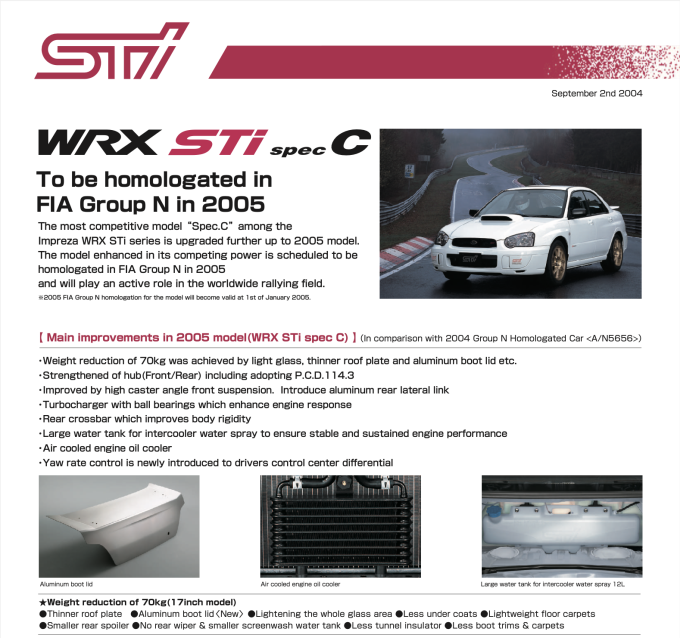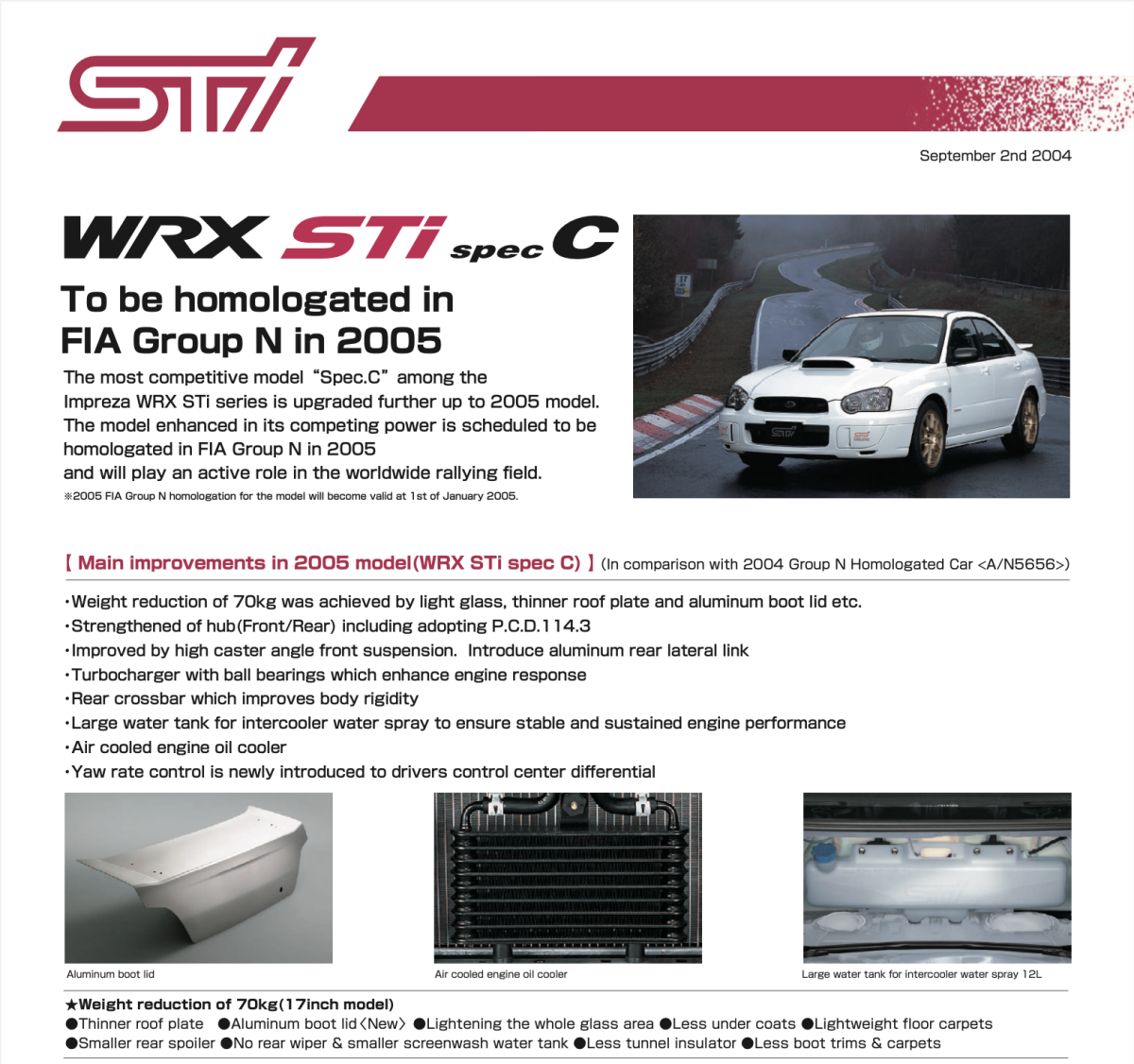 Starting with an STI base, the new Spec C was put on a strict diet. Thinner glass, a thinner roof skin and less layers of paint, alongside an aluminium bonnet and boot lid and no underseal or sound deadening all contributed to a 70kg (154lb) weight loss. The model also received larger wheel bearings and had its hubs changed to a 5×114.3 PCD, while increased castor and a wider rear track improved handling. I can't forget the ultimate rally addition either: a pop-up roof vent.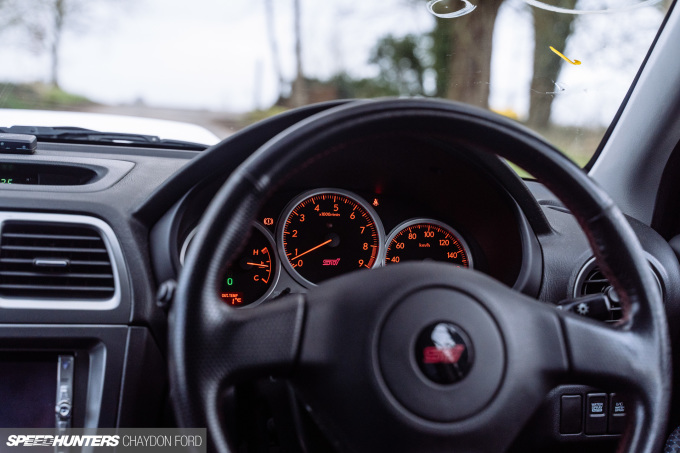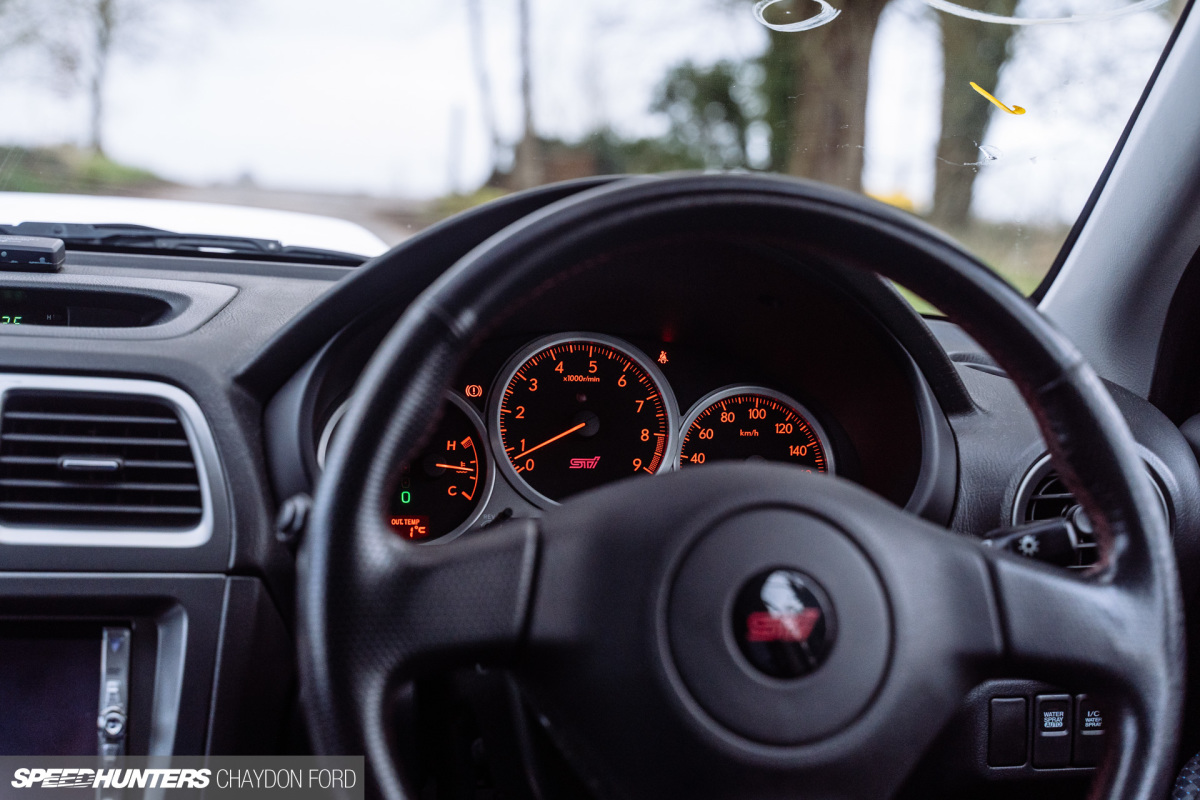 It all sounds pretty good, right?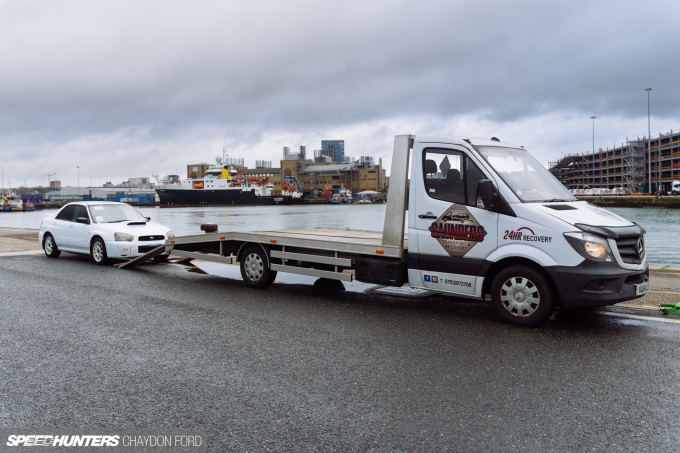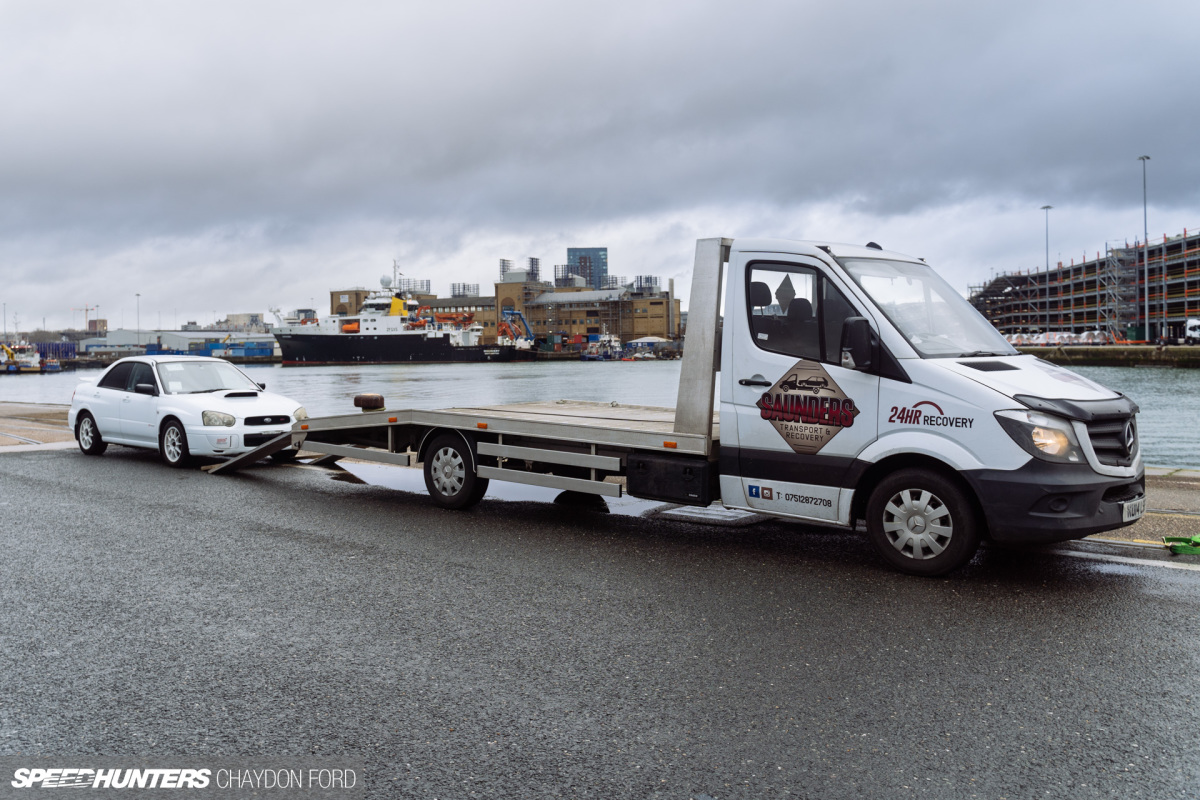 I knew I wanted one, but now came the challenge of actually finding one that ticked all the right boxes. That's easier said than done considering the Spec C's scarcity, let alone the fact that most were turned into Group N rally cars or dirt trail or gymkhana cars, which is essentially what they were designed to be.
Following a few unsuccessful purchasing attempts, the right car was eventually won at a Japanese car auction house. Following an arduous two month wait while it was shipped from Japan, the car – which up to this point had lived its entire life in Fukuoka Prefecture – finally arrived at the UK docks.
There is always a degree of uncertainty about what exactly you'll get when buying a car sight unseen from any auction house – mine being half a world away. We've all heard the horror stories of less-than-accurate auction grading sheets and sub-standard repair work, but thankfully there were no horrible surprises in store for me. In fact, the Impreza was better than I expected it to be. The timing belt had been recently changed and a stack of service receipts supported the Subaru's overall condition.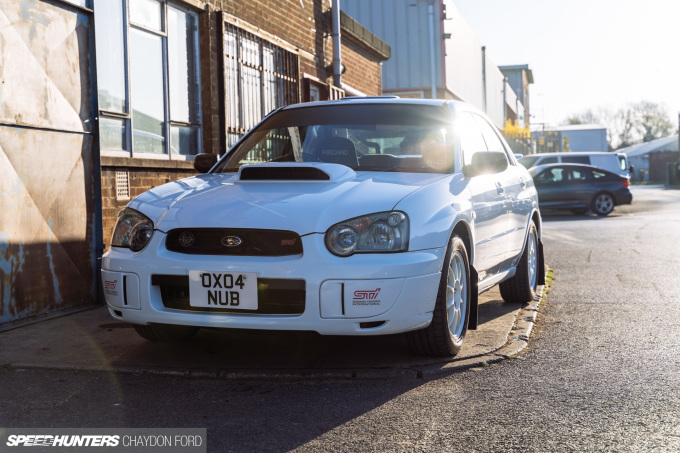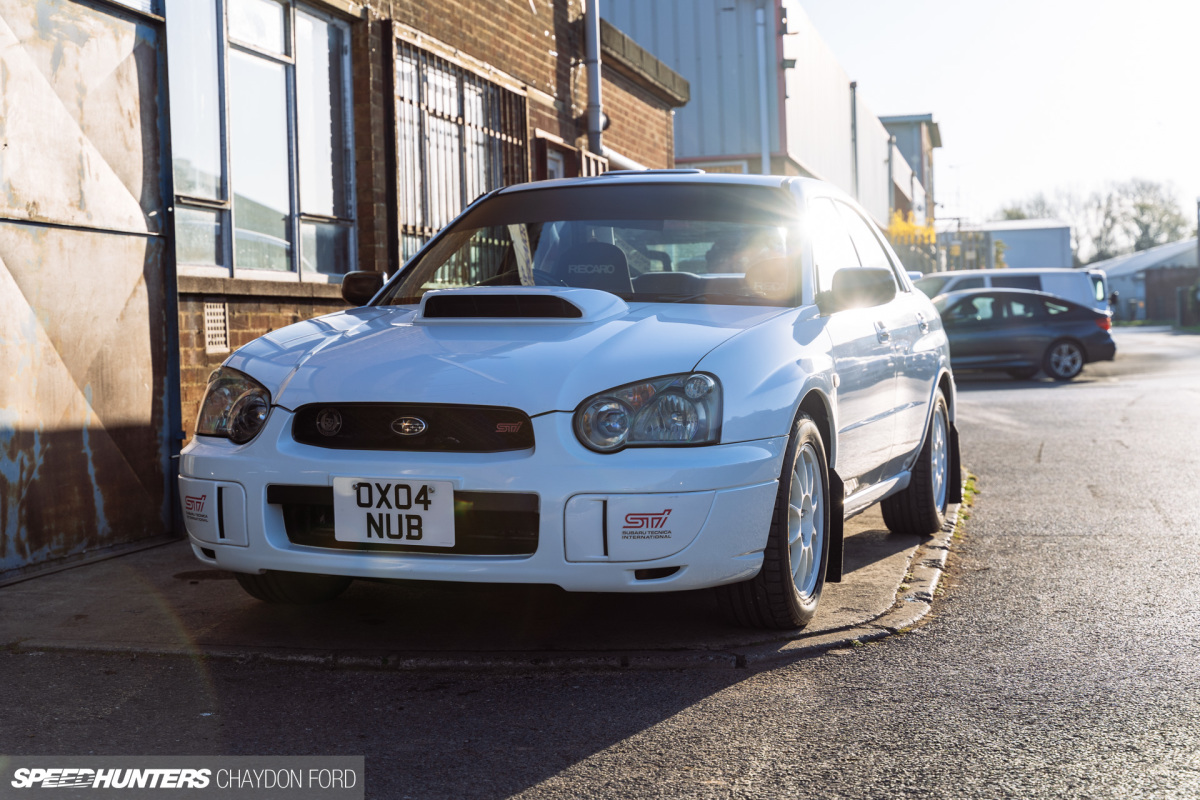 Specifically, my car is a wide-track Subaru WRX STI Spec C 16-inch, which differs slightly from the normal (17-inch wheel) version. This was the model dedicated to gravel, and the specification it received reflected that. Smaller brakes from the regular WRX allowed 15-inch wheels to fit, ABS was removed alongside central locking, and the car came fitted with the base-spec Impreza GX interior. There was little point for Subaru to specify the car with niceties when most purchasers would be gutting the inside for a roll cage and racing equipment.
To me, it was the ideal base for an enthusiast car. The most pure, lightest version available, and rare with only 103 made in 2005.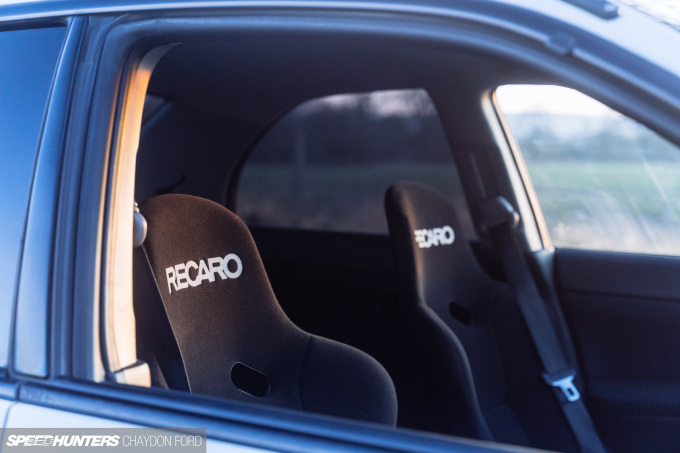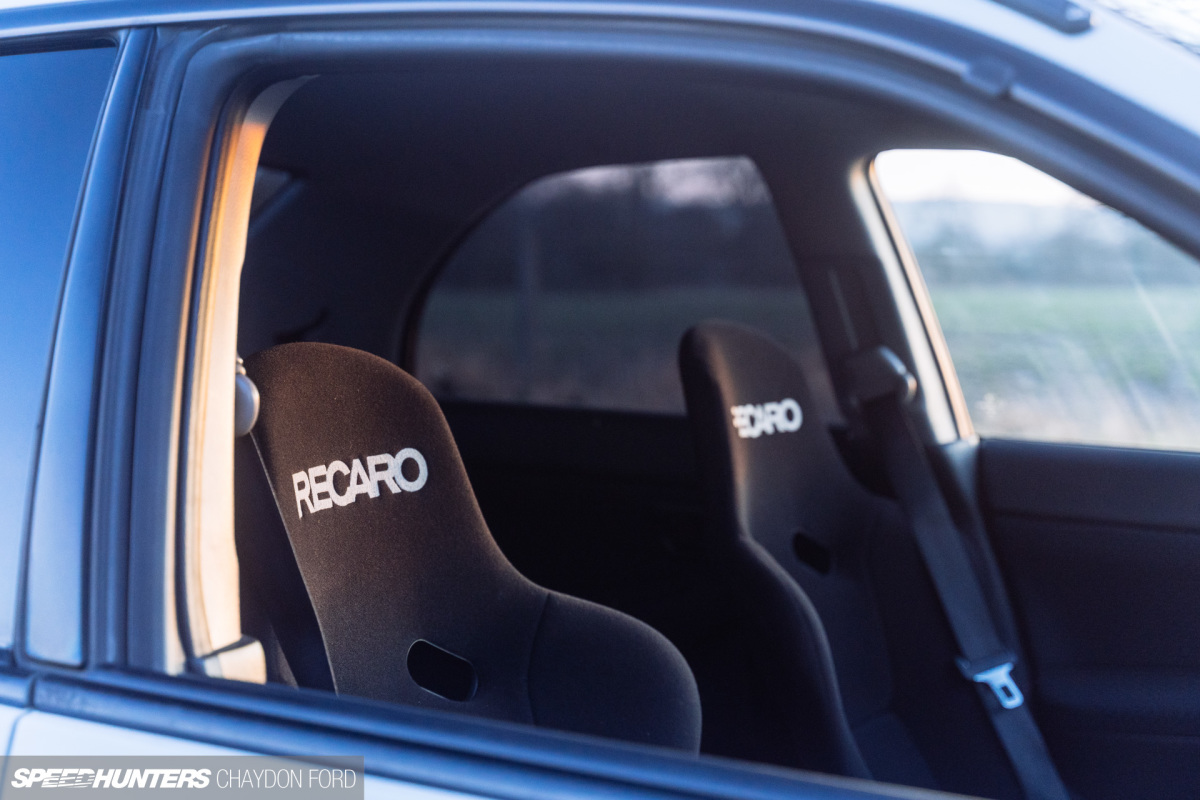 I started with the interior, swapping out the factory front seats with a pair of fixed-back Recaro Pole Positions. They're perfect for keeping one from sliding around during spirited drives.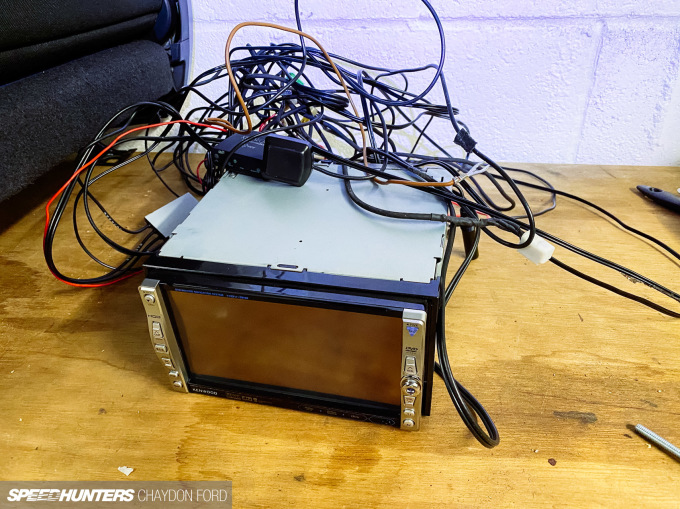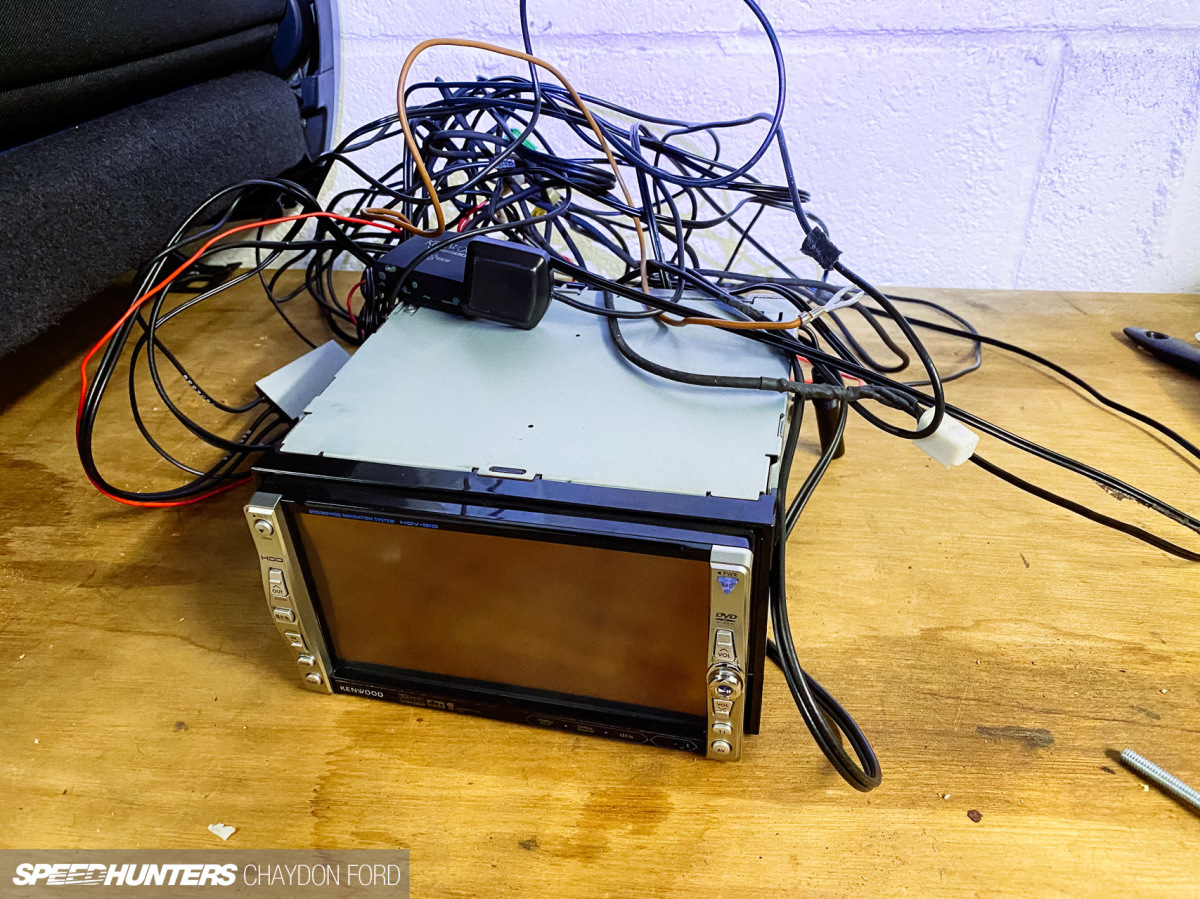 Used JDM cars are notorious for have mountains of aftermarket wiring for TV/CD/MiniDisc/navigation head units and other accessories like electronic toll collection (ETC) readers. I replaced this 2DIN Kenwood unit with a more modern unit that features CarPlay.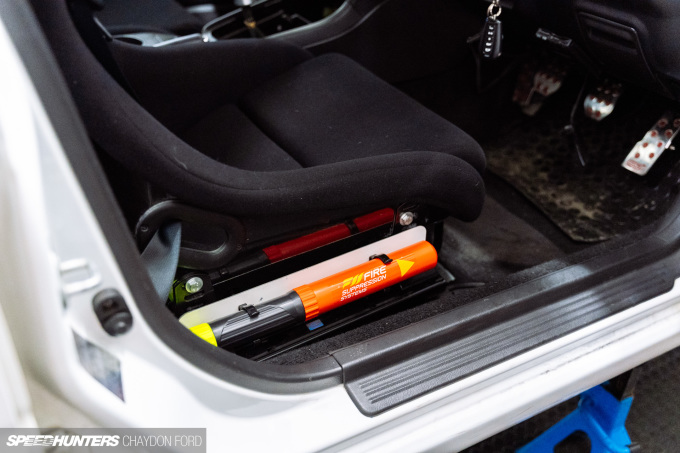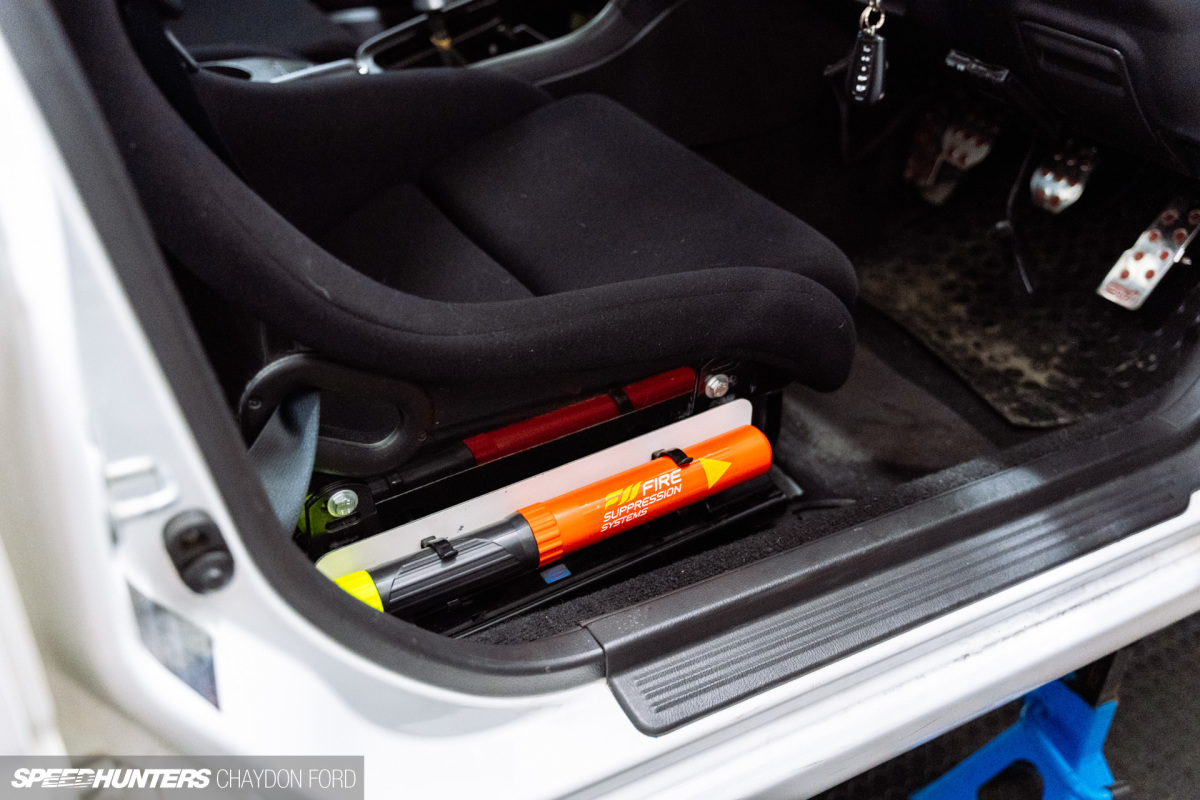 I always have some form of fire extinguisher in my cars, but thankfully I've never had to use one in anger. It's definitely better to have one and not need it, than need it and not have one. Instead of a bulky extinguisher, this time around I opted for an ultra-compact Fire Safety Stick mounted in easy reach from the driver's seat.
The fact my Spec C came fitted with chunky snow tyres made it apparent the car was used year-round in Japan. Decent 16-inch rubber can be hard to come by these days, but the Dunlop SP SportMaxx RTs I've since fitted have proven their worth as a fine summer performance tyre.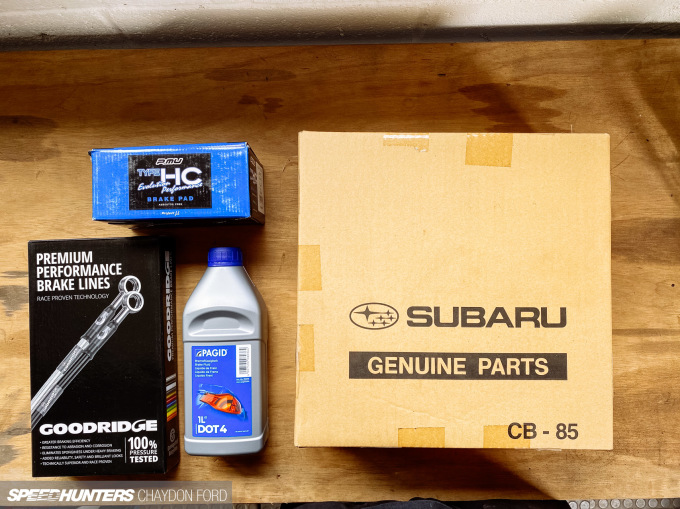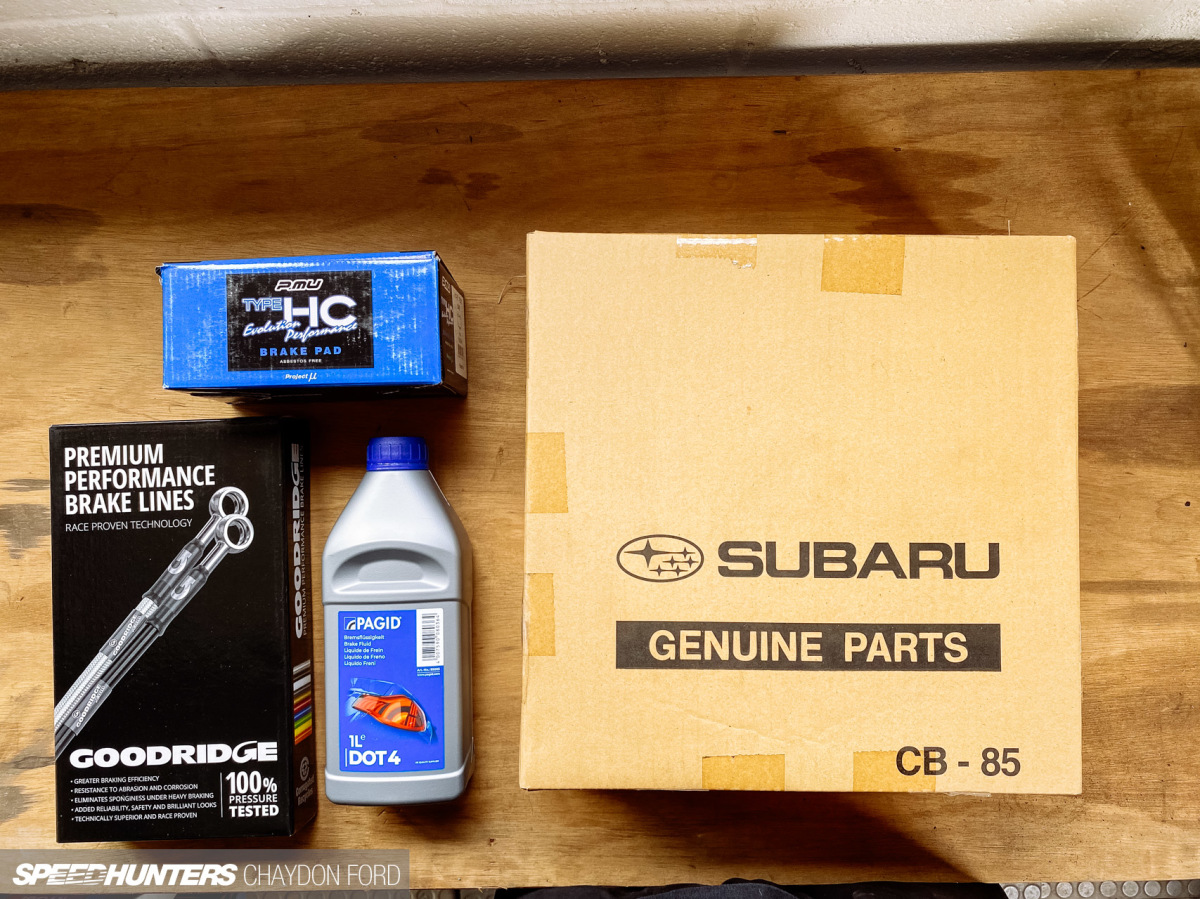 I then replaced the front brake rotors, brake lines, pads and fluid. OE rotors and Project Mu HC800+ pads were deemed the right balance of cold and hot performance, noise and dust.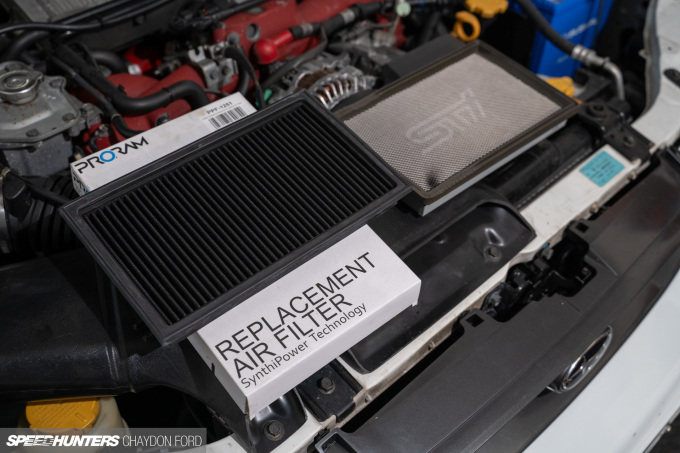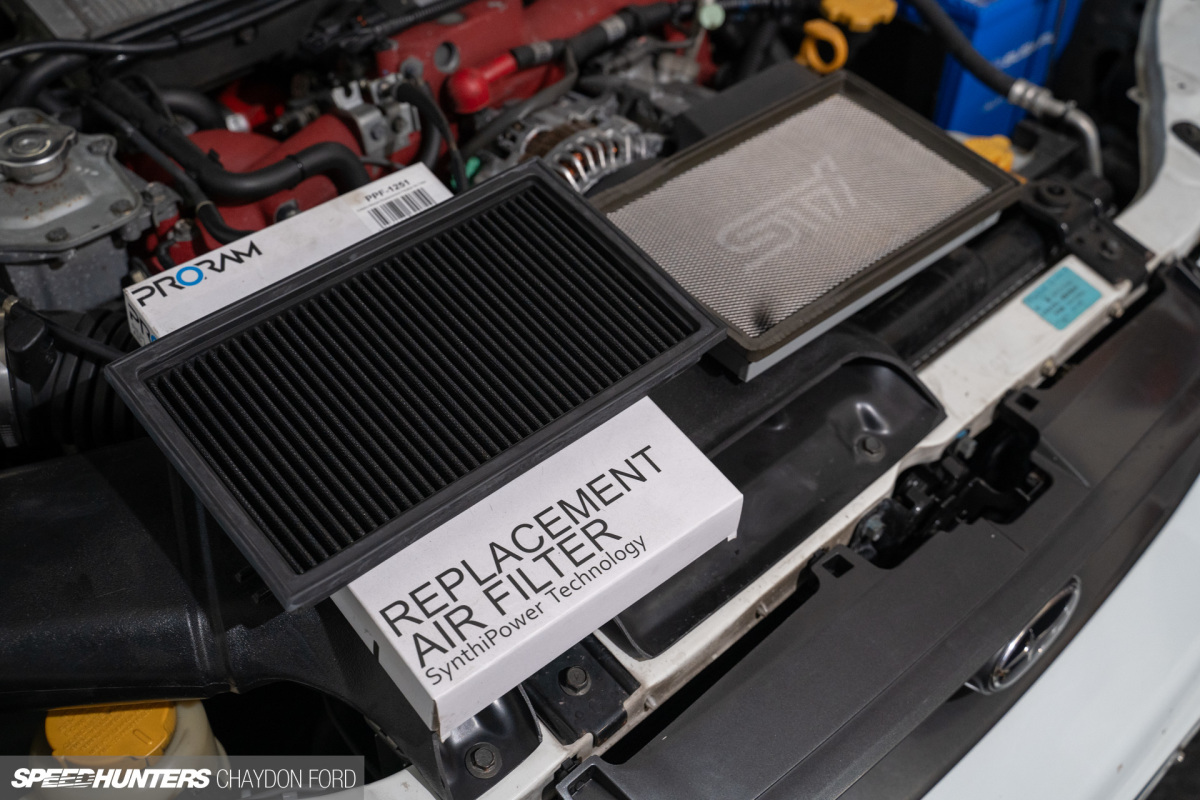 More maintenance followed in the form of an engine oil change and replacing the STI panel filter with a Ramair equivalent.
One thing the Spec C didn't come with – that would be nice – are Xenon headlights. To give the halogen units the best chance at casting decent light, I gave them a sand and polish.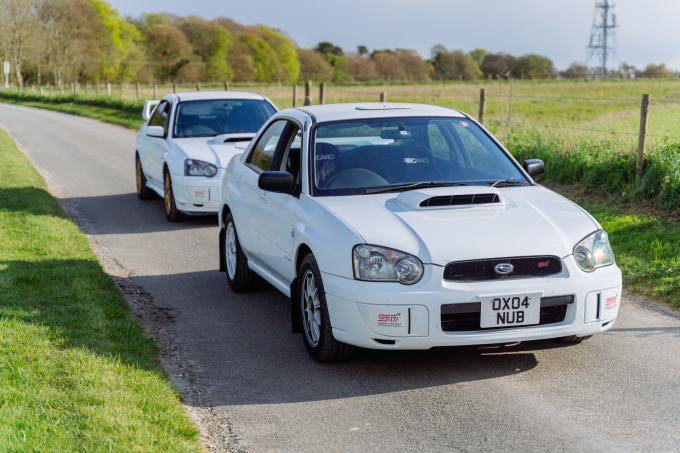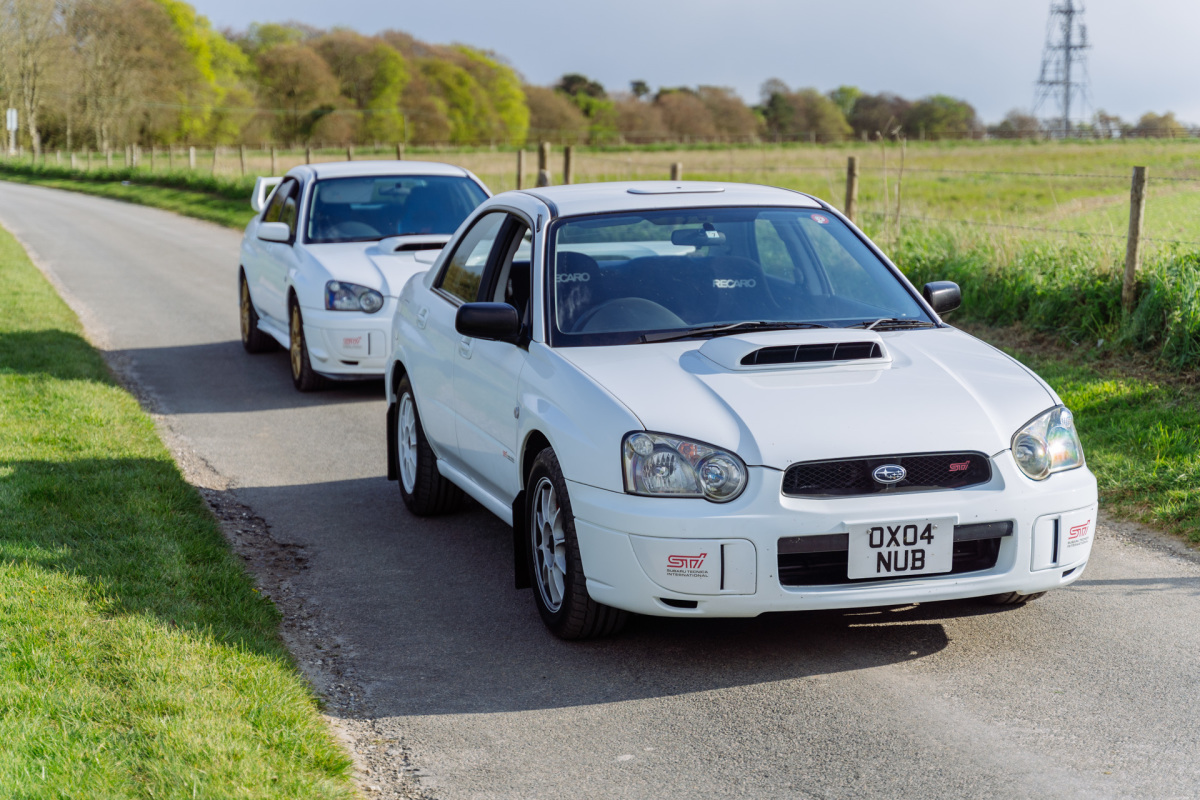 It was at this point that, by pure chance, I ran into an owner of a white GDB WRX STI while out for a drive one afternoon.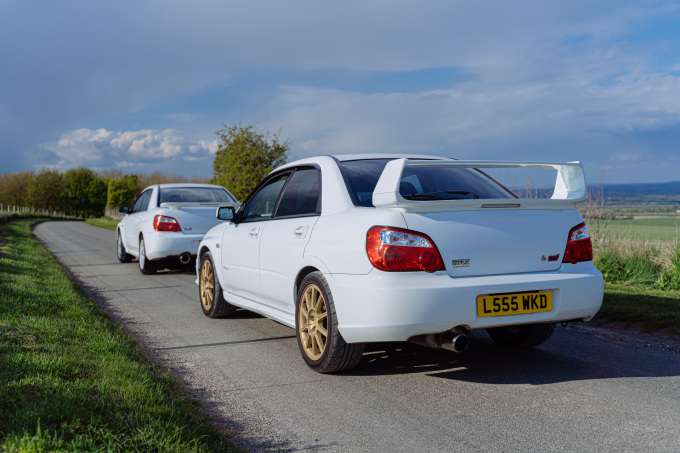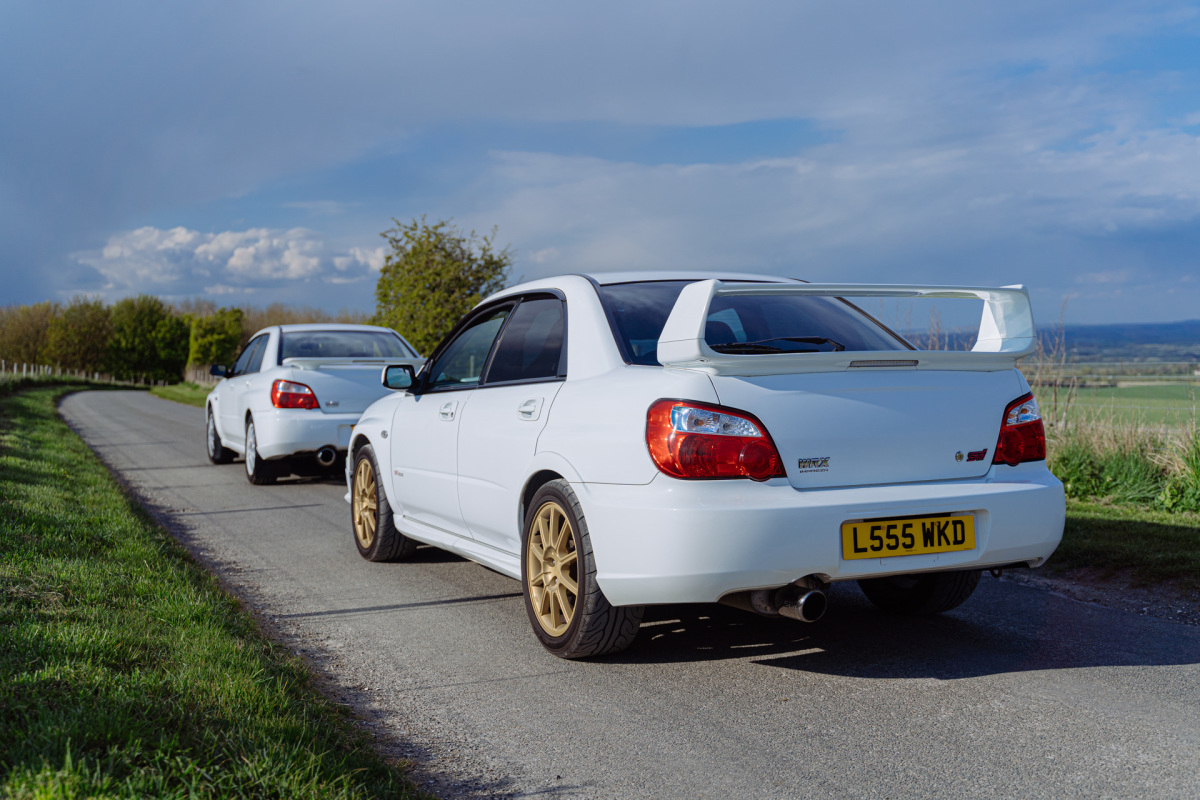 Parking the cars together, the STI was visually more aggressive, but I've grown fond of my Spec C's understated looks. It's kind of a 'if you know, you know' thing.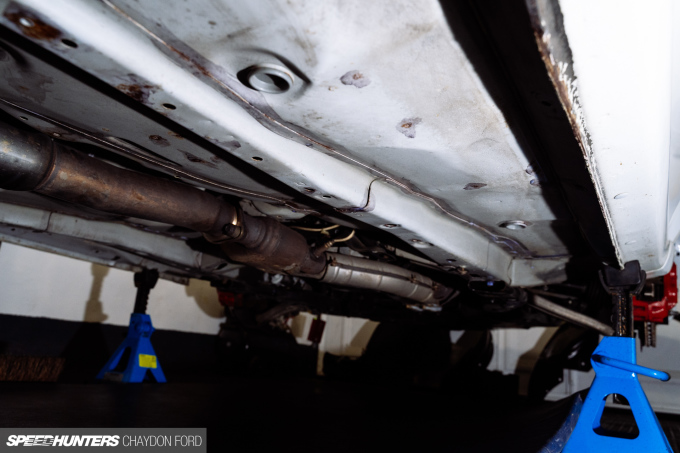 Despite having no intentions of driving the car over winter when British roads are covered with salt, the lack of under seal and seam sealer necessitated some form of protection.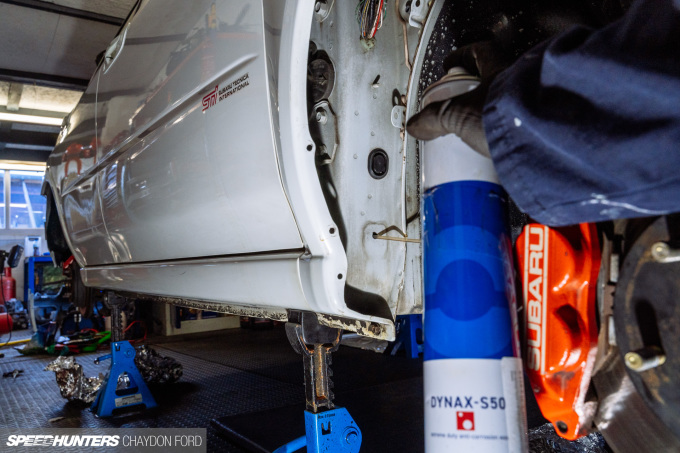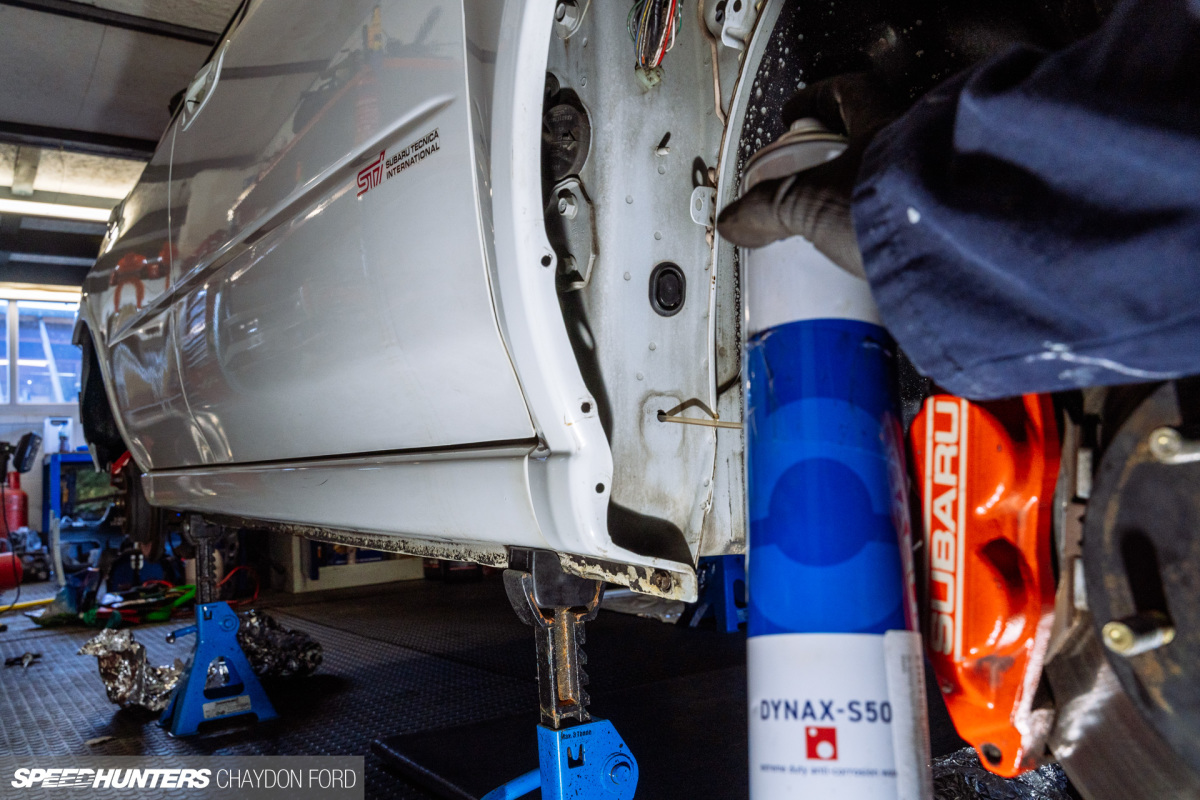 After many hours of cleaning and encapsulating any surface rust, the underside and any cavities were sprayed with Dynax-S50 anti-corrosion wax. This is never a fun job, as a large percentage of the coating ends up covering you instead of the car.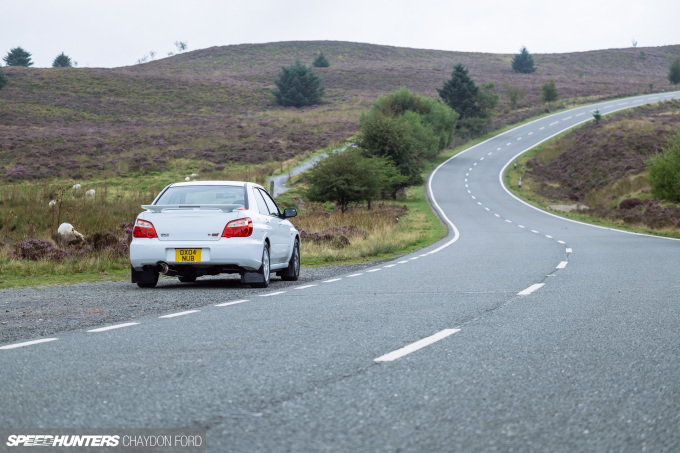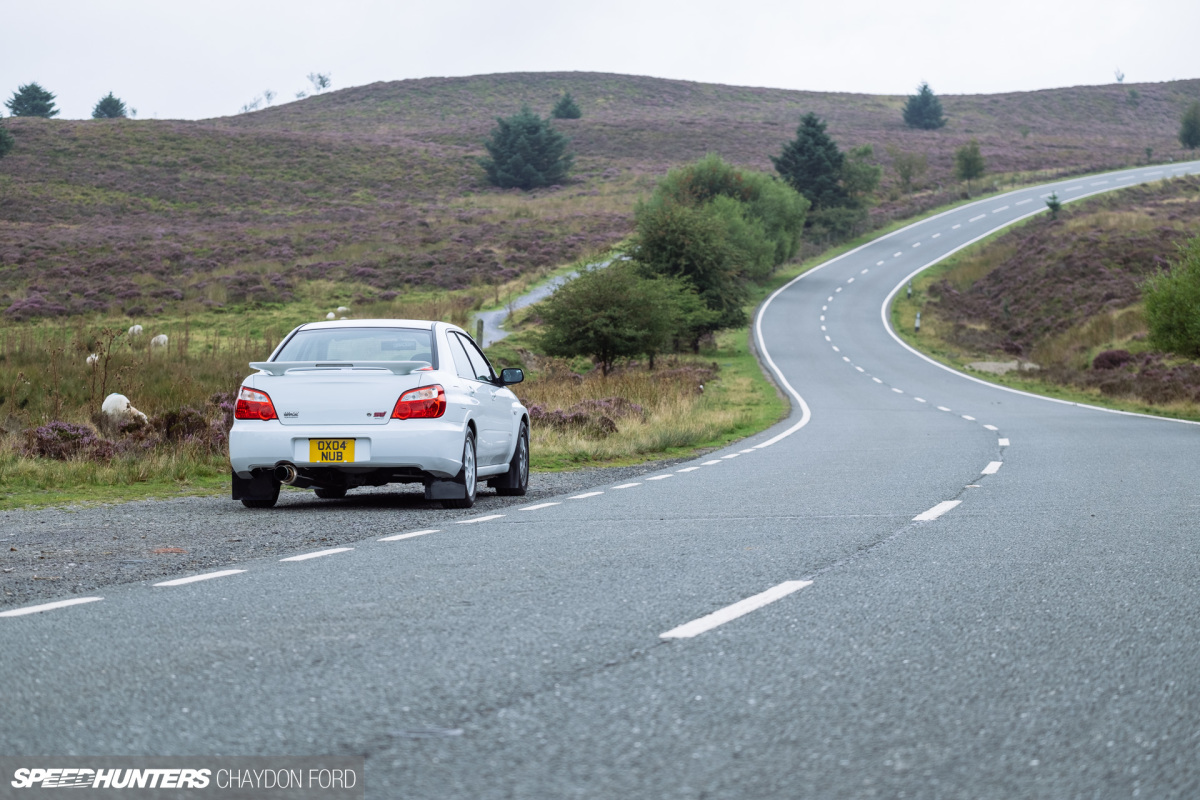 All of the above work was done in line with my original plan for the Impreza – to get it to a good standard, then use it, work out where upgrades are needed, and slowly develop it to be a more capable and enjoyable car. Using it was a primary focus, and I took the Subaru on everything from short drives to multi-day road trips.
Here in the UK we are quite fortunate to have an abundance of good roads. Some of the road surfaces aren't great, but for the most part it doesn't detract from the overall experience.
The Welsh countryside specifically has countless roads that bring a high degree of enjoyment, but there is a disclaimer to this all: Pragmatism and being respectful means more of us can enjoy them. The Evo Triangle – a famous three-road loop – has, over the last few years, been overrun by enthusiasts who have less consideration for the local community than they should have. Unsurprisingly, this has resulted in an increased police presence, more irate residents, and even average speed cameras on some roads. Rant over.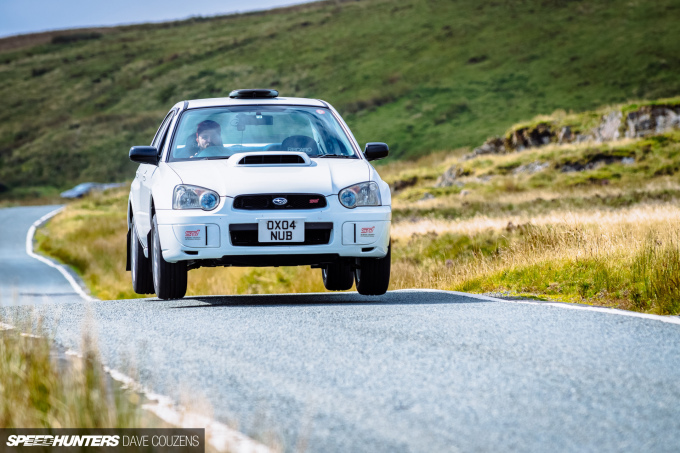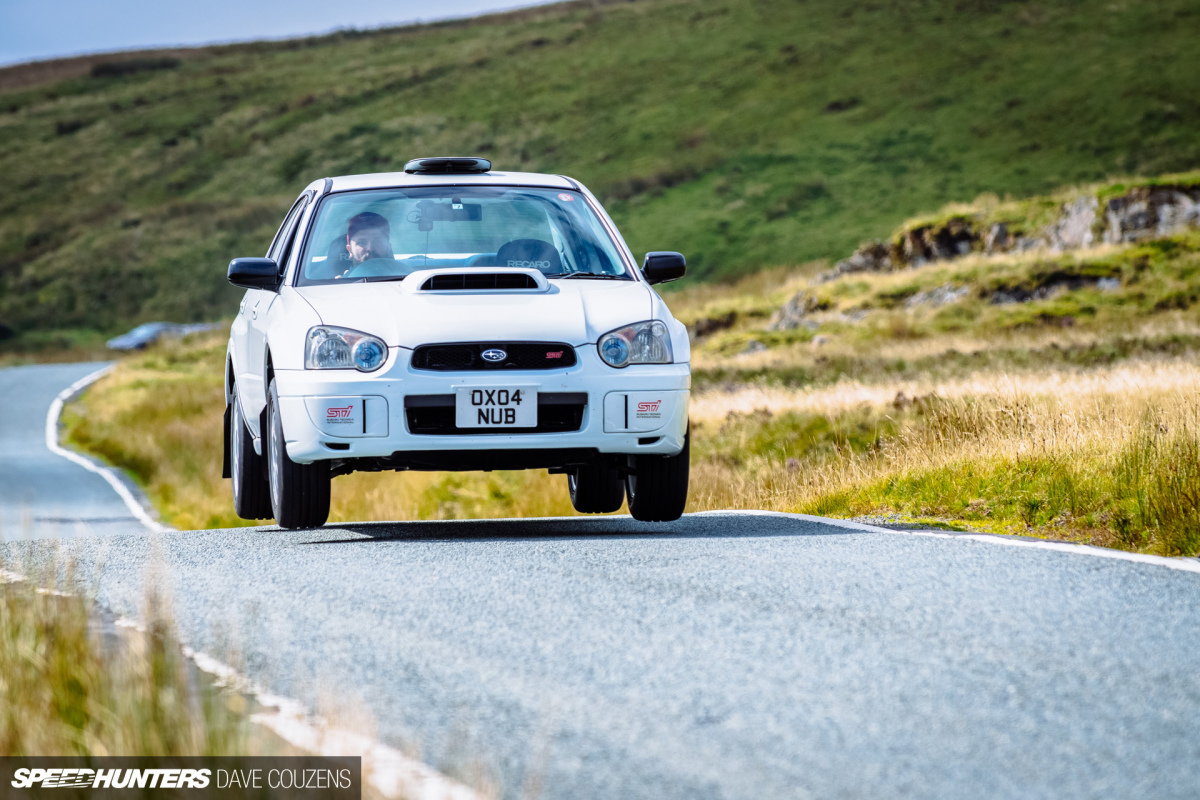 Thankfully though, there are many roads more off the beaten path to be enjoyed. North Wales for a few days with friends in a Porsche 911 GT3 and Aston Martin Vantage V8 was hugely enjoyable. The extra ground clearance and narrower width of the Subaru was definitely handy down some of the roads.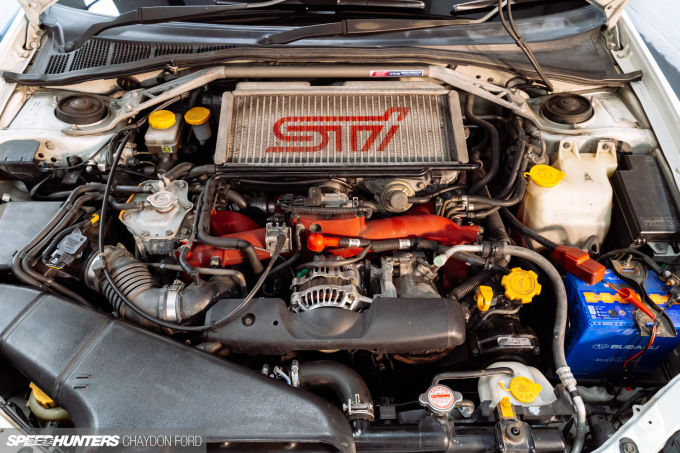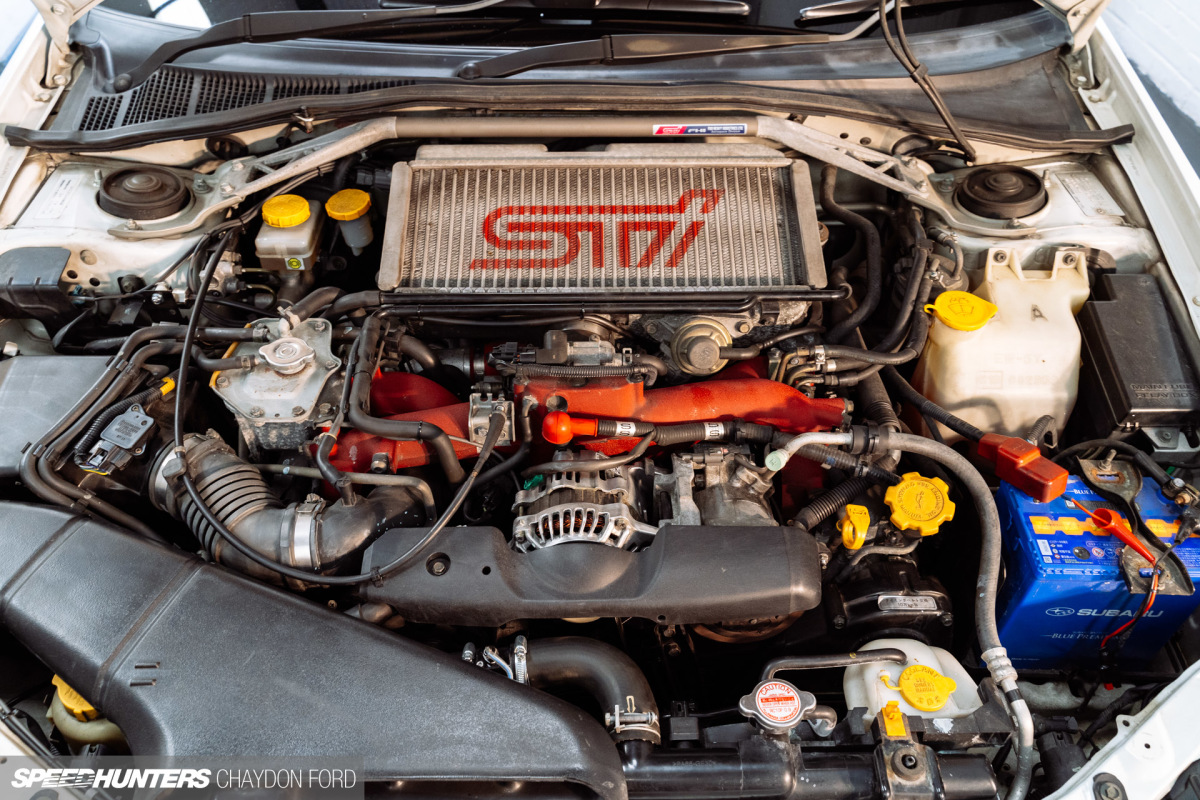 I like keeping my cars clean, and a relatively new means of cleaning we've all seen being used of late is dry ice blasting. Keen to see the benefits for myself, a session was booked with Tom, aka TheBlastSmith, to clean the engine bay.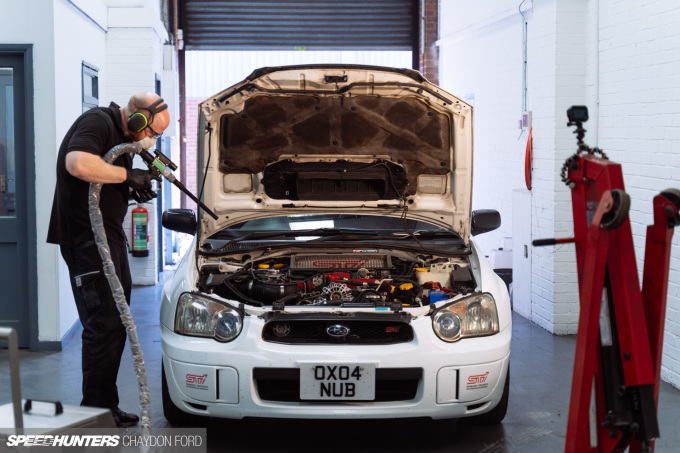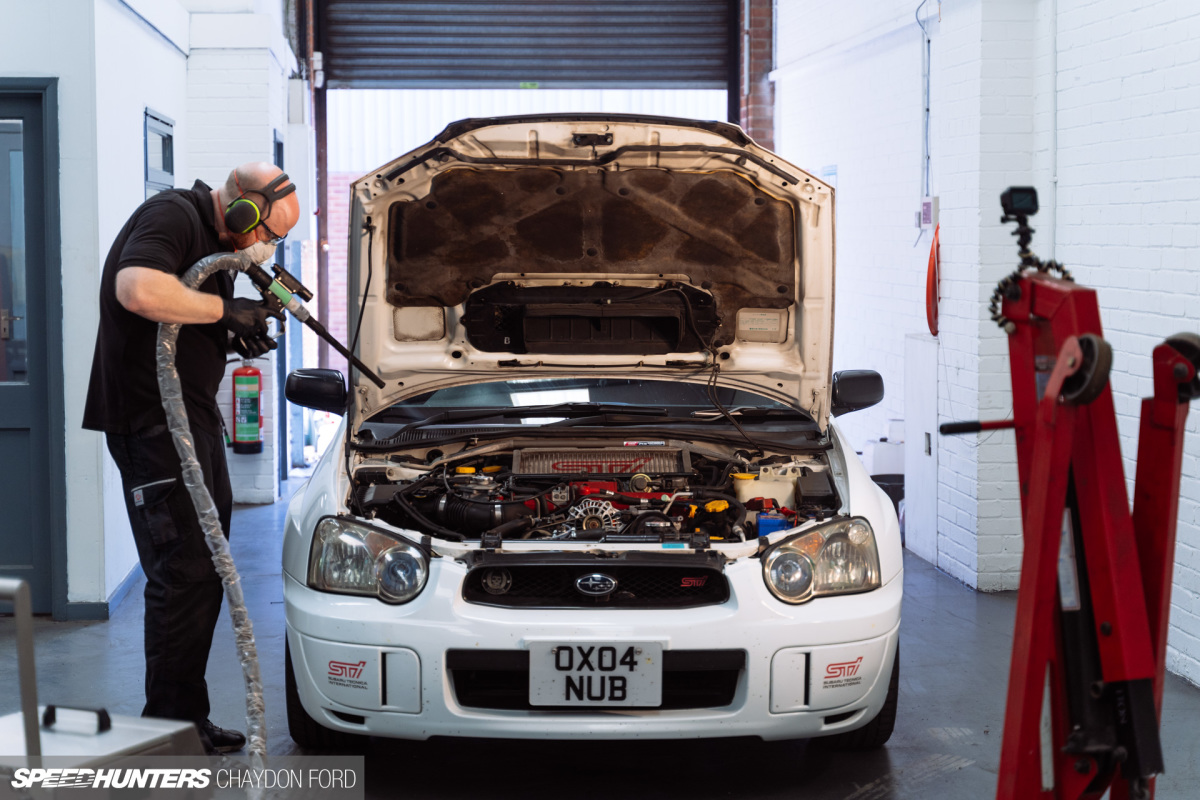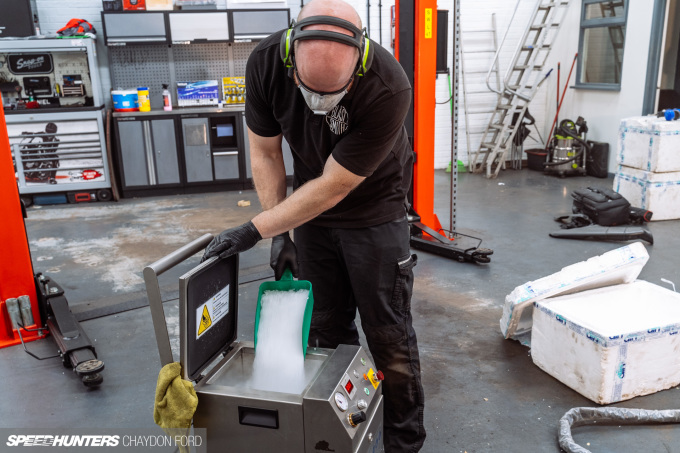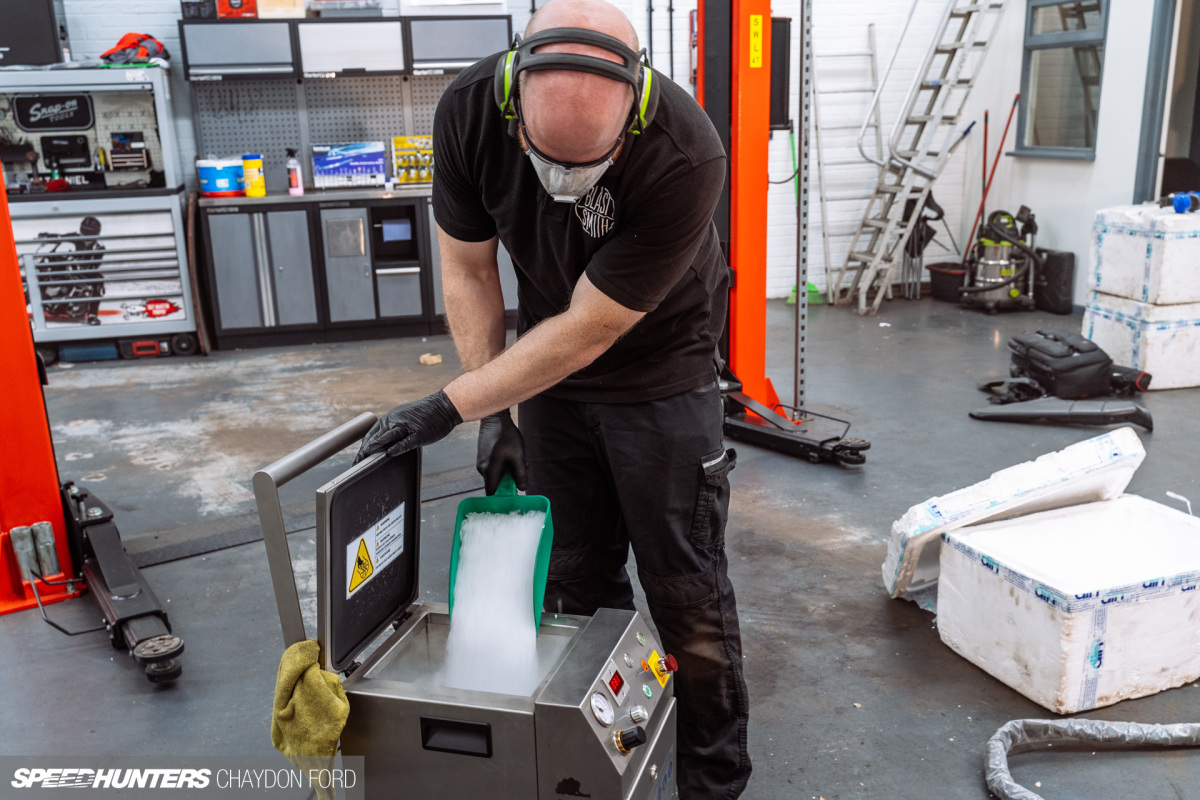 This type of blasting is far less aggressive than vapour or media blasting. As a media, dry ice pellets evaporate instantly upon impacting the surface they're directed at, the only residue left behind being dirt on the floor to sweep up afterwards. A huge diesel-powered compressor provides Tom's blaster with around 300 cubic feet per minute of compressed air (for reference, a normal shop compressor provides around 15cfm) to shoot the dry ice out the nozzle at over 100psi.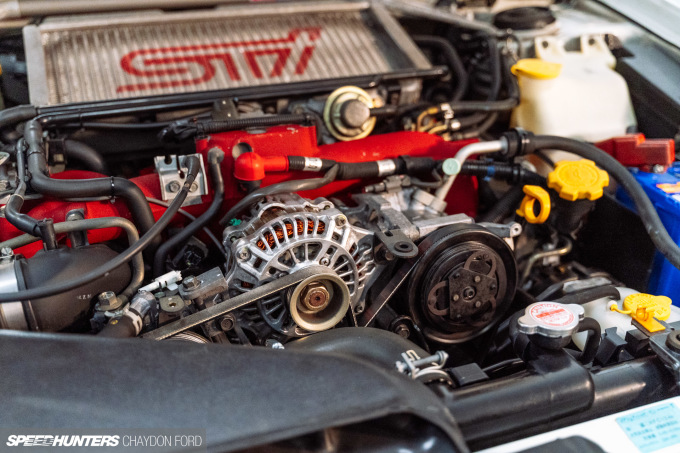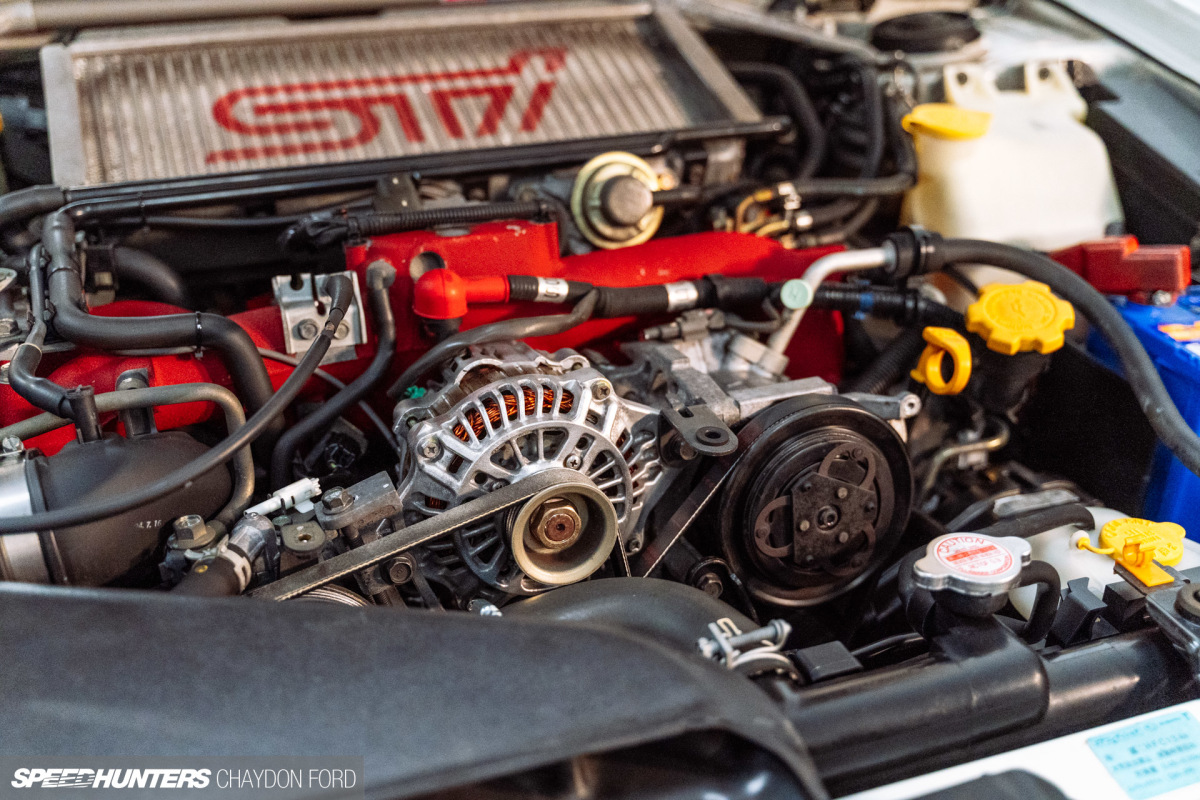 Tom explained that the worse the car is to start with, the greater the contrast and therefore the more impressive the results. It's hard to convey in photos just what a difference it made in my Subaru's engine bay, and I don't think these results could have been achieved by scrubbing and brushing. In the space of just a few hours, the dry ice managed to get oil and dirt out of even the tightest areas. Dry ice blasting can be a costly process, but as a one-off, I think it's totally worth it. The engine bay is back to near new.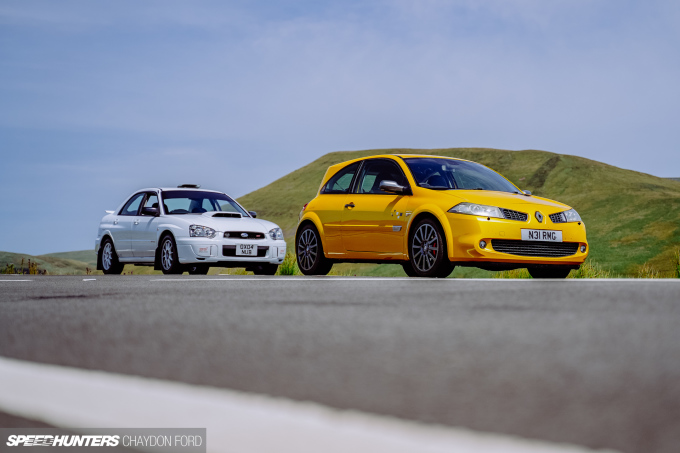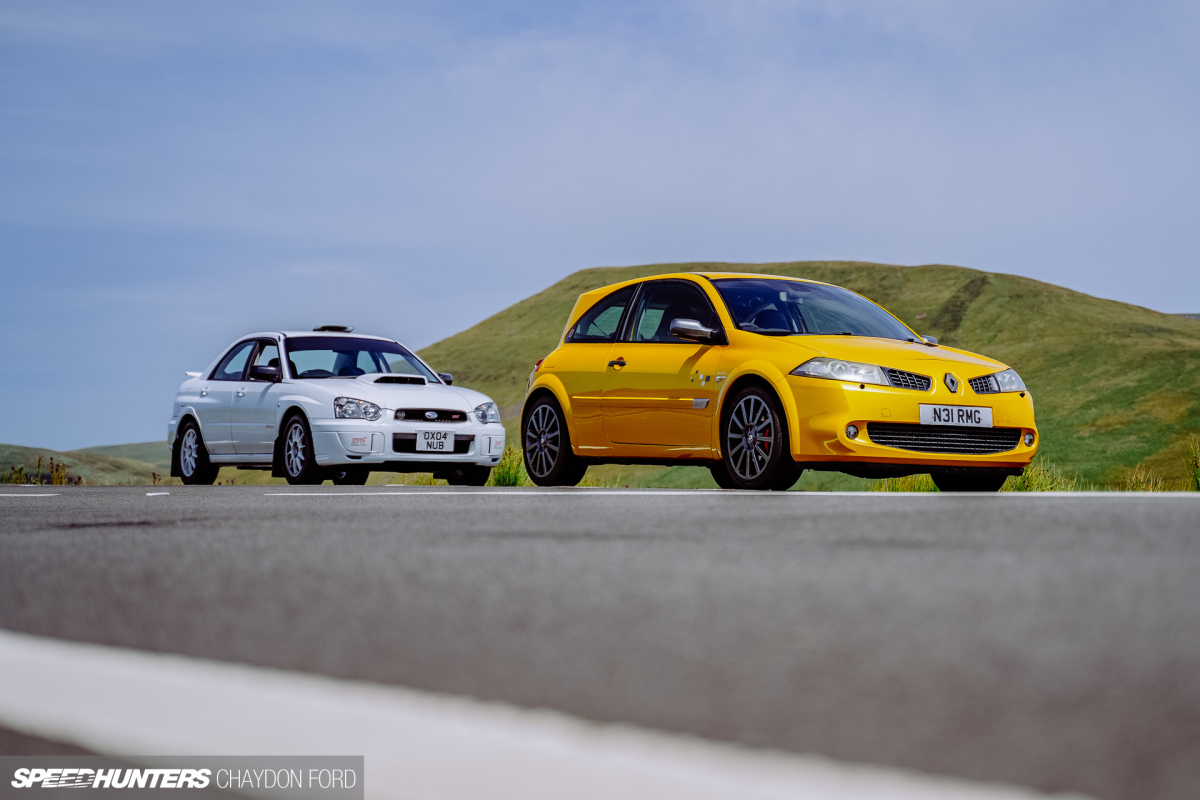 Making the most of the 2023 UK summer, I made another trip to Wales, this time a one-day affair with my friend Rob in his Renault Mégane RS. Both cars have similar power and weight, which meant we could keep a fairly steady pace.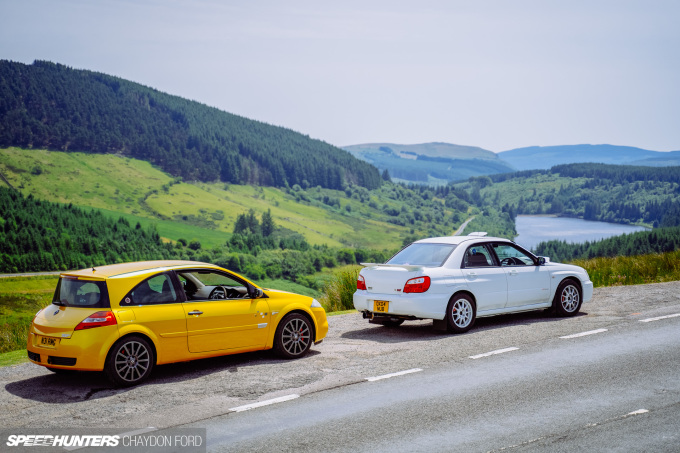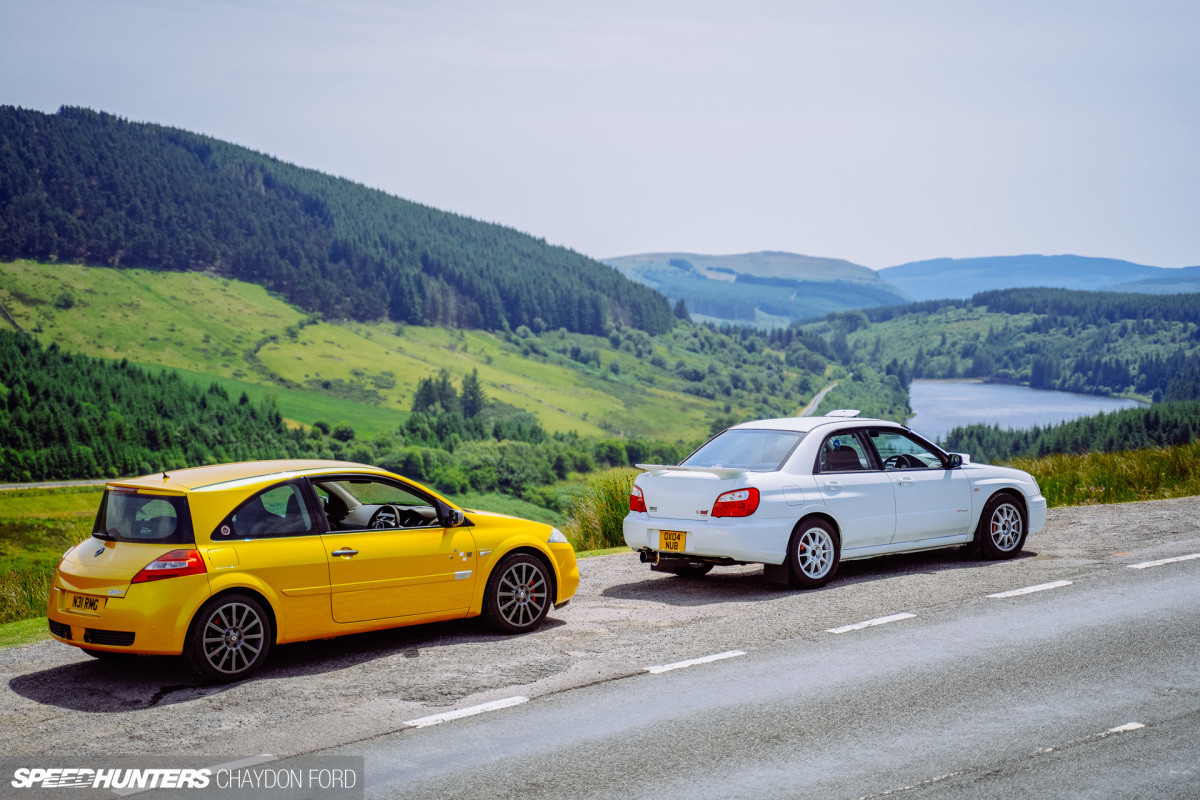 This part of Wales affords stunning vistas and no shortage of photo opportunities. But being one of the hottest days during a freak heatwave, my engine oil got quite warm. Peaking at 130°C (266°F) in high-load, low-speed situations was a bit more than I'd have liked, so an external oil cooler is definitely on the cards.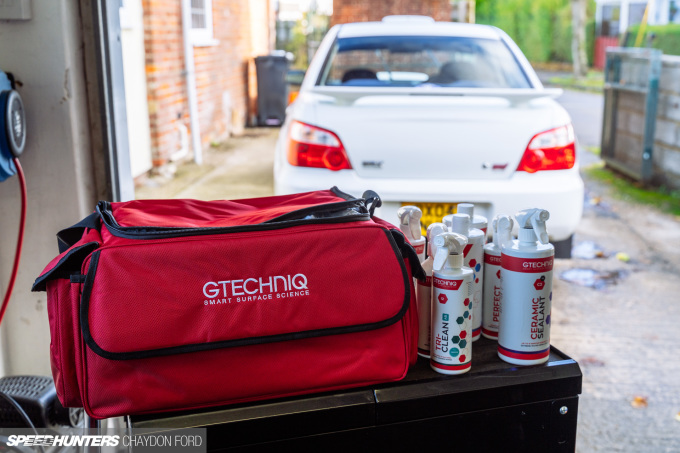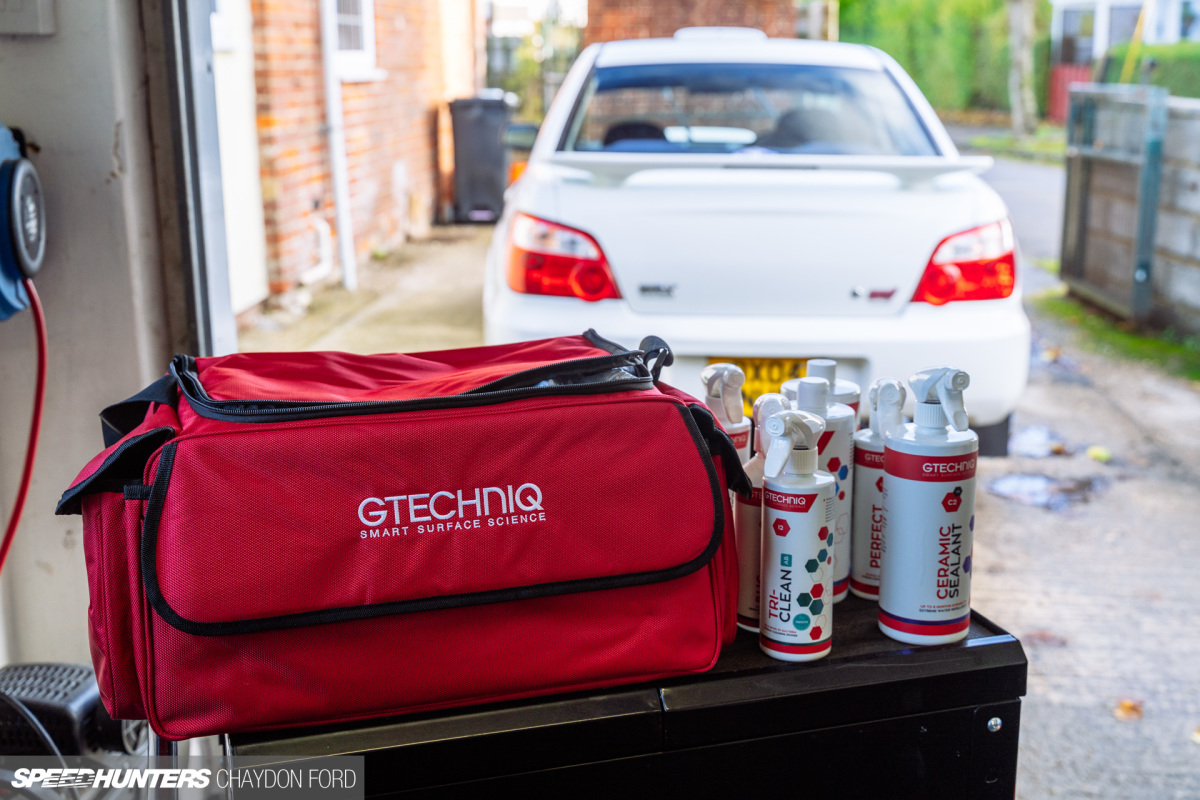 Many a bug met their fate on the trip which necessitated a thorough post-drive clean. When you have white wheels and aggressive brake pads there's some extra work to be done.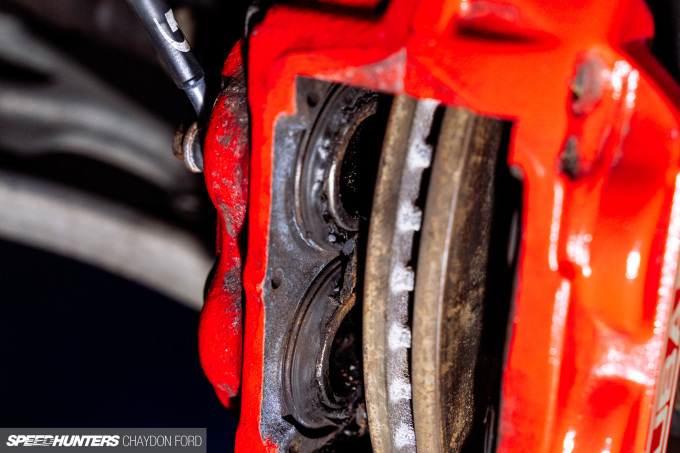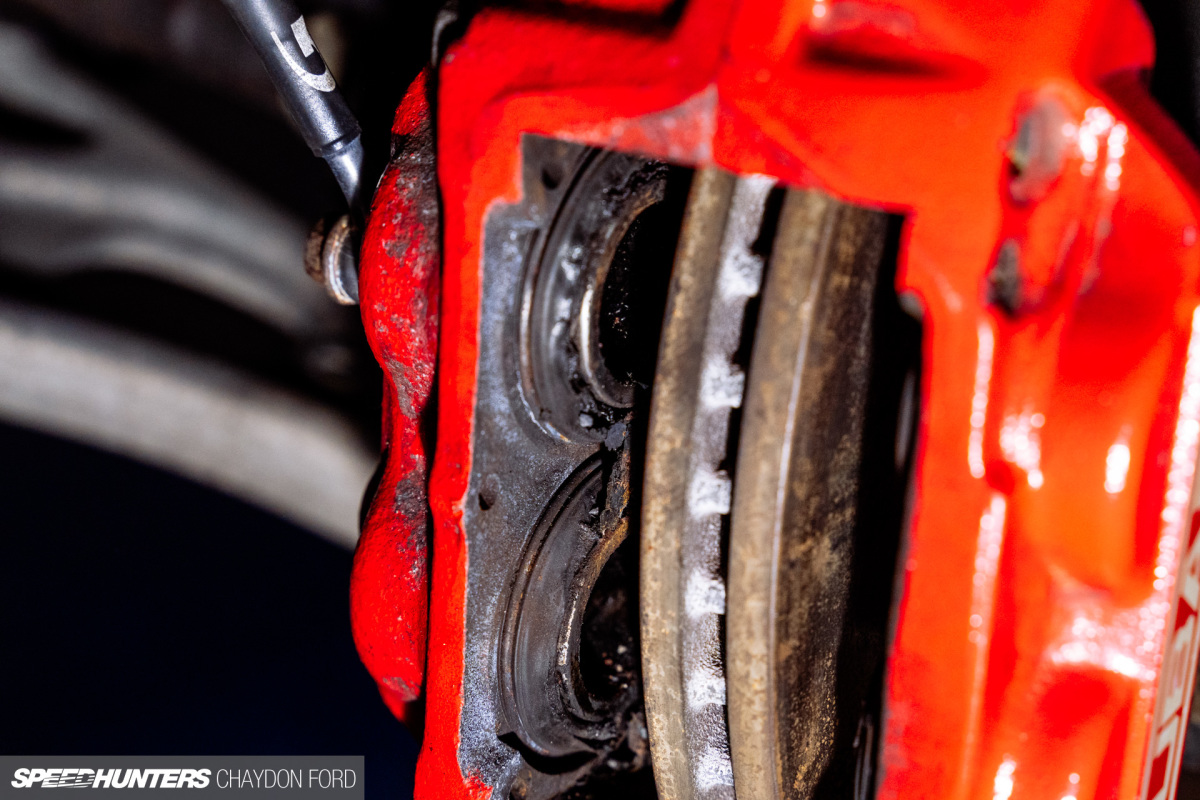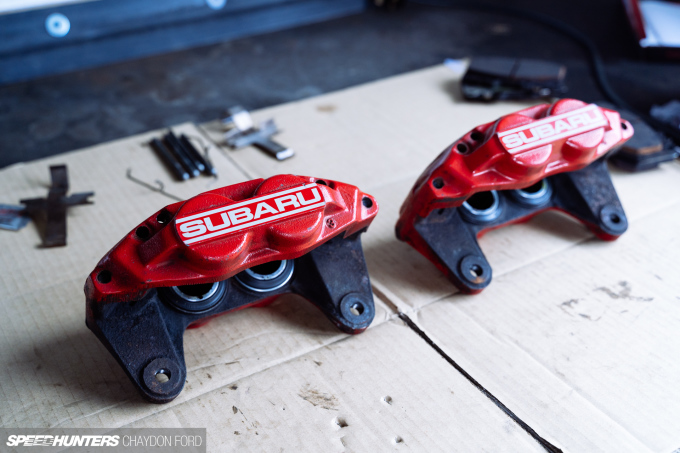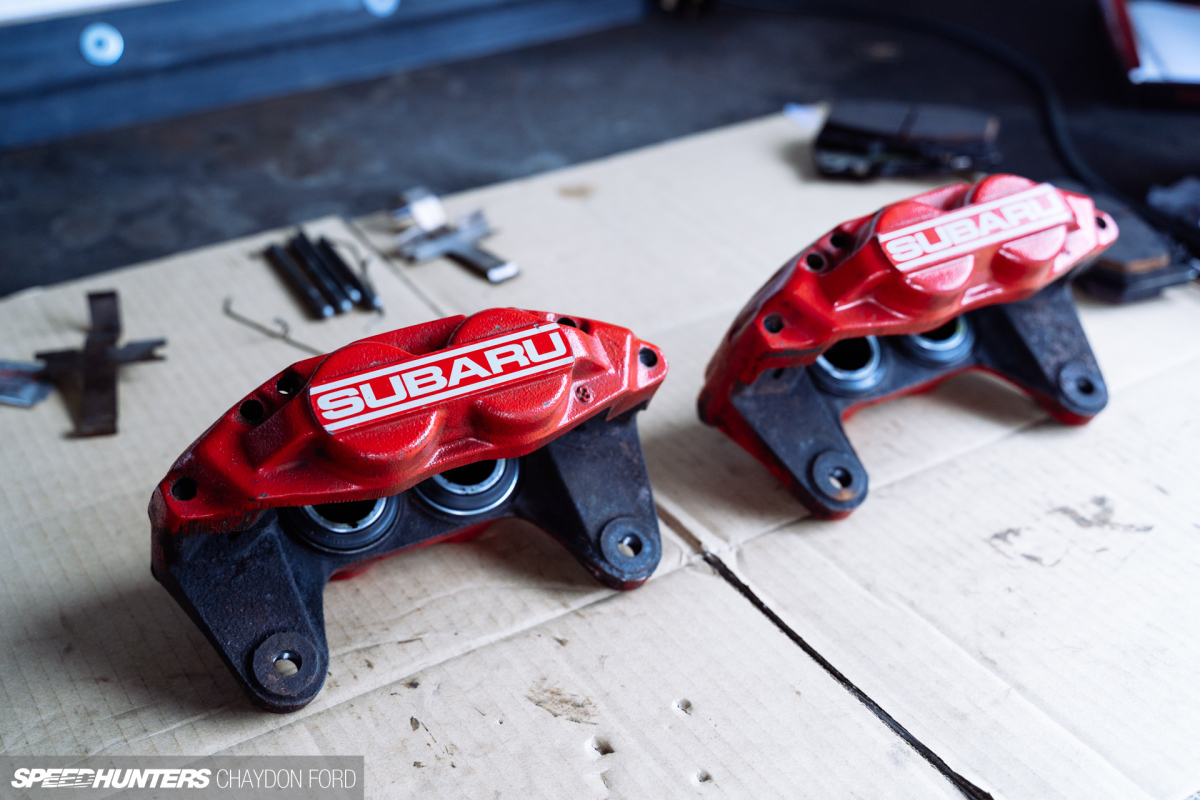 The spirited driving also called for a brake calliper refresh. Using compressed air and blocking three pistons at a time, it was a totally straightforward process to pop the pistons out to renew the seals before bleeding again. The passenger side front hub had also started to rumble, so a new OE one was fitted.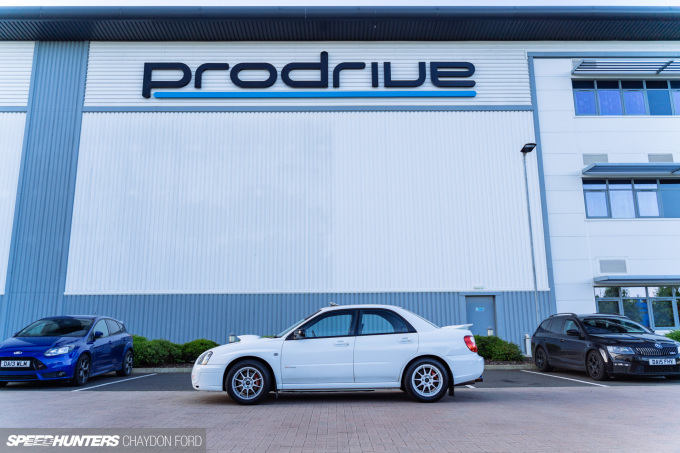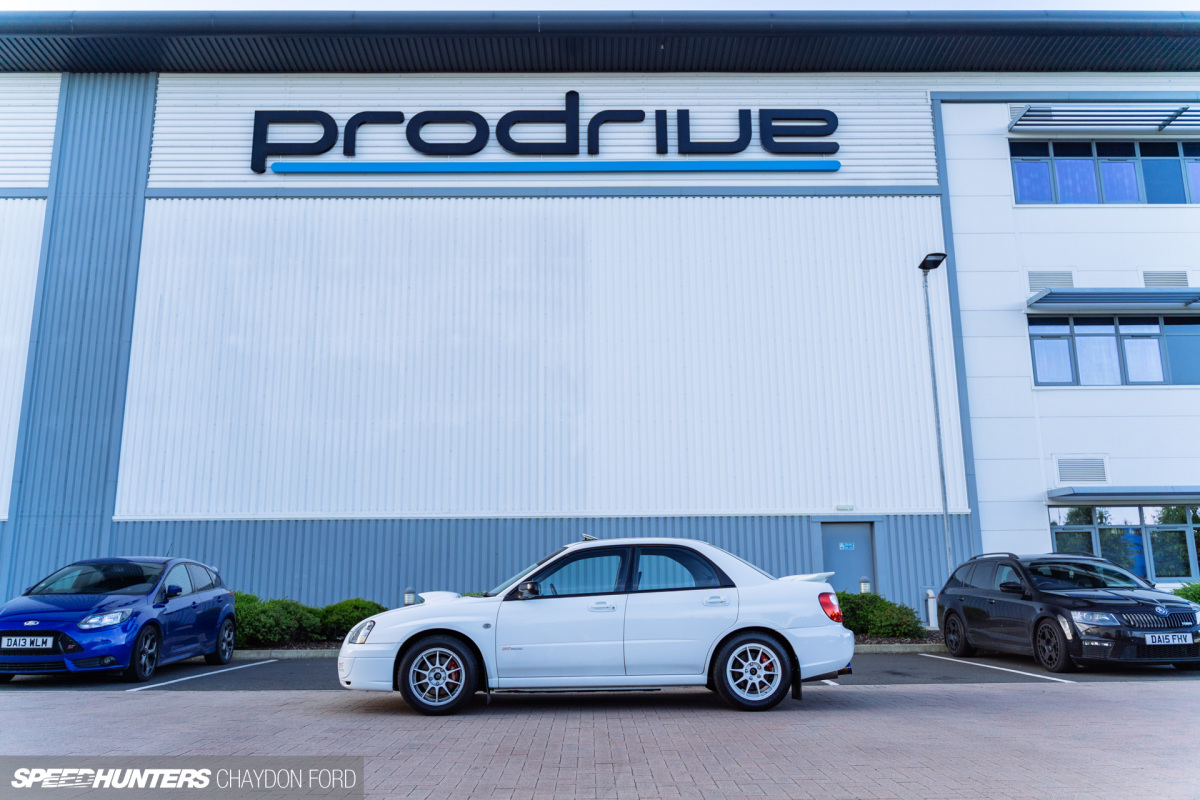 For those of us in the Northern Hemisphere, gritted roads and depressing weather are upon us yet again. While I have grand plans for the car – suspension, larger brakes (which will necessitate a larger wheel/tyre package) and a dyno session to get the car mapped for UK fuel – these will all come in time and likely after countless hours of research. I don't want to make the car undriveable for any length of time.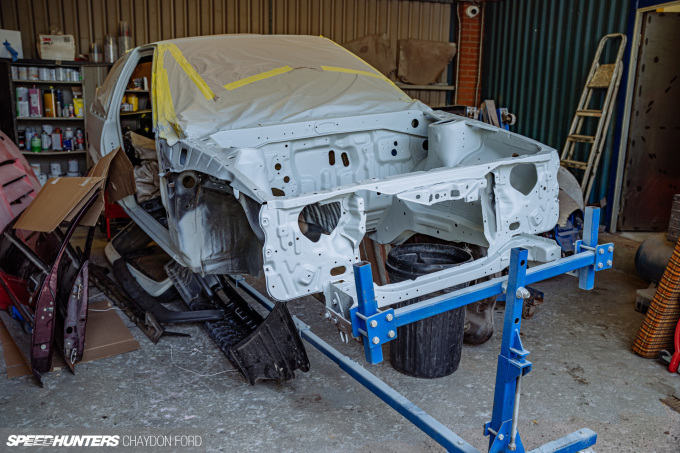 I can attest to this with my AE86, which has sat for a total of 12 years; five in my ownership. The rebuild process is well underway and the shell is currently being repaired and painted. But that's a story for next time…
Chaydon Ford
Instagram: chaycore