To celebrate 86 Day (8/6) earlier in the month, I took a drive with three Hachiroku owners and their cars in the hills of Okutama, west of the Tokyo Metropolis. In that story, I purposely didn't show you too much of Umino-san's incredible AE86, because it really deserved a spotlight of its own.
Umino-san has spent over 30 years with his two-door kouki Corolla Levin. Purchased in 1992, the car was left in near original condition for four years until Umino-san started adding his personal touches.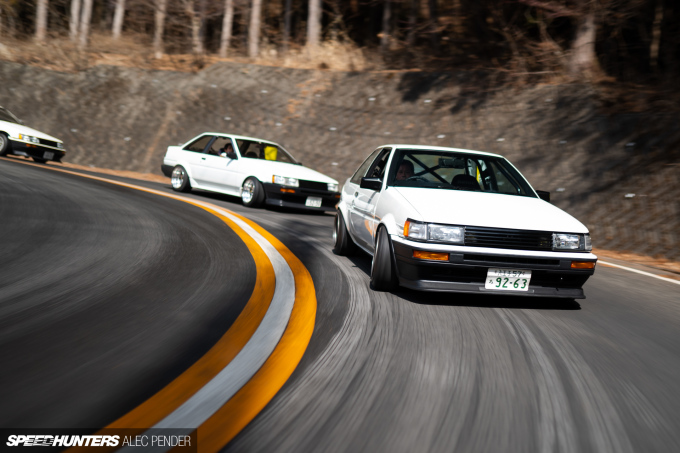 The factory white Levin saw occasional track time early on in Umino-san's ownership, and I'm guessing it was these circuit sessions that ultimately led to the 86 being built up into something better in every area.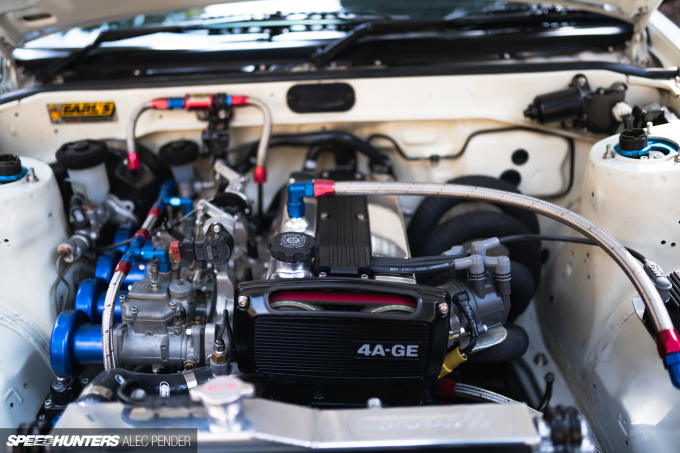 Today, the engine bay is arguably the car's standout aspect. Umino-san has stuck with the Toyota's factory-fitted DOHC 16-valve 4A-GE engine, but it's now making more power thanks in part to aftermarket pistons, a TRD 0.8mm metal head gasket and Toda Racing 288-degree camshafts.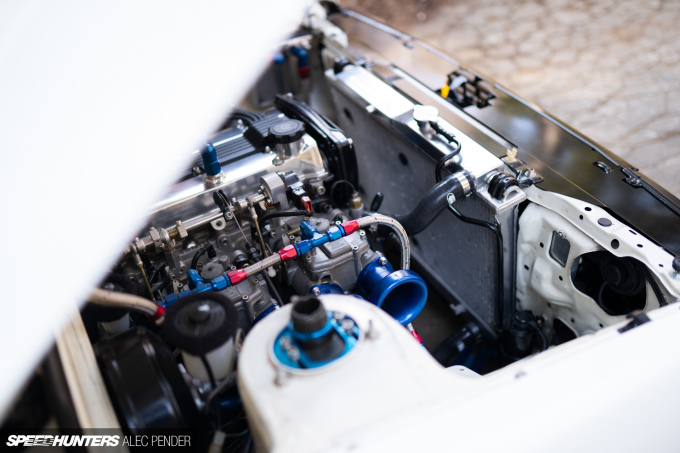 Outside, you'll find twin Solex Mikuni 44mm carburettors with open trumpets and a Tec-Art's exhaust manifold – the ultimate noise-makers for a 16-valve 4A-GE. The spark and brains behind it all is an MSD ignition system and a Freedom ECU.
One of the big differences between Umoni-san's car and other AE86s I have shot in Japan is the attention to detail. Looking into the bay, it's obvious that a notable investment in Earl's fittings has been made, along with fresh hardware throughout.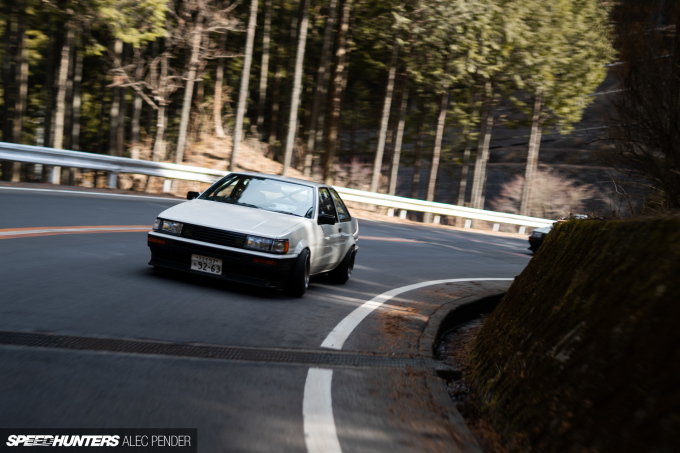 Behind the engine, no further expense has been spared. The original T50 5-speed gearbox has been upgraded with a Route 6 full cross mission close-ratio gear set, while a TRD 2-way LSD lives out back.
The suspension has been modified accordingly too. TRD front and rear shocks paired with Craft Springs, along with the full Cusco catalogue of arms, links, rods and bars ensure Umoni-san's AE86 can handle mountain roads with ease at speed.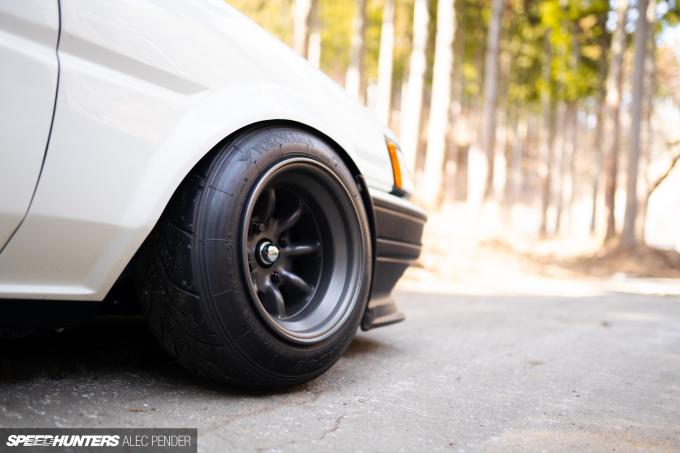 Aside from some fender massaging, the Levin's exterior remains refreshingly stock. All that's needed is the lower ride height and a full set of RS Watanabe 8-spoke. wheels – 14×9-inch fronts and 14×9.5-inch rears – wrapped in Yokohama Advan A048 semi-slicks.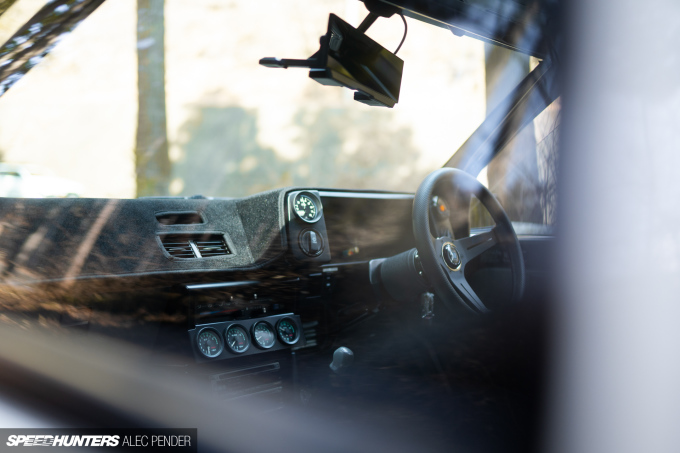 A moment ago I talked about Umino-san's attention to detail in the engine bay. As you can see, that mindset has also been applied to the interior.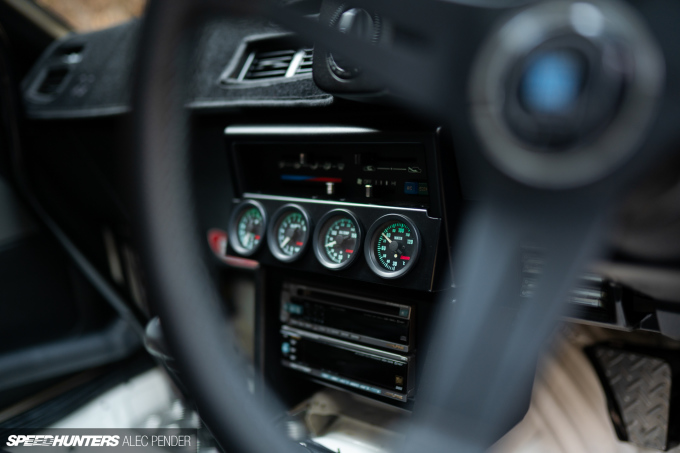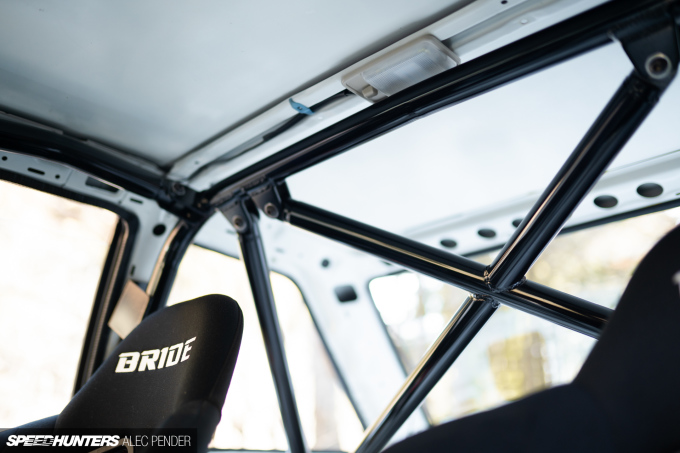 From the perfectly-fitted Omori gauges in the centre console, to the period-correct Alpine head unit, Bride Zeta III seats, Nardi steering wheel and full bolt-in roll cage, all the boxes have been ticked.
In the rear, you'll find an ultra-clean fuel system setup, plus a perfectly fitted wheel wrench and flare.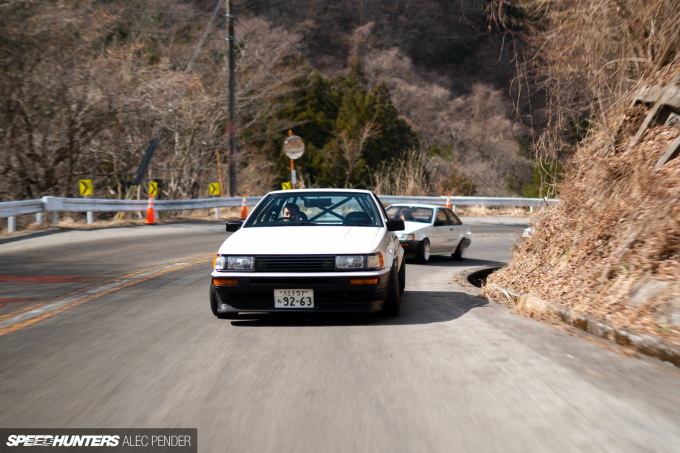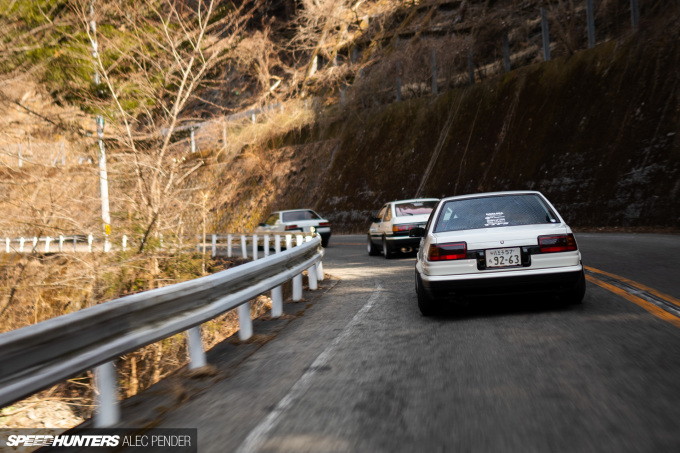 In my so far short but packed time in Japan I've seen more than my fair share of AE86s, so it takes a lot for me to go out of my way to take a closer look at one. In Umino-san's case, I don't think a great explanation of why this Levin is so special is needed – hopefully the pictures speak for themselves.
Alec Pender
Instagram: noplansco