The Goodwood Festival of Speed is many things to many people. If you're a major manufacturer, privateer driver, trader or spectator, you all have different experiences.
This year's even was fraught with torrential downpours, a number of on-track incidents, and high winds which ultimately led to the Saturday being cancelled – a first in memory. FOS 2023 also felt far busier than it did in previous years. Whether this was down to a larger number of tickets being sold or crowds concentrated in specific areas I'm unsure, but places like the Supercar Paddock I can only liken to a Tokyo subway train at rush hour.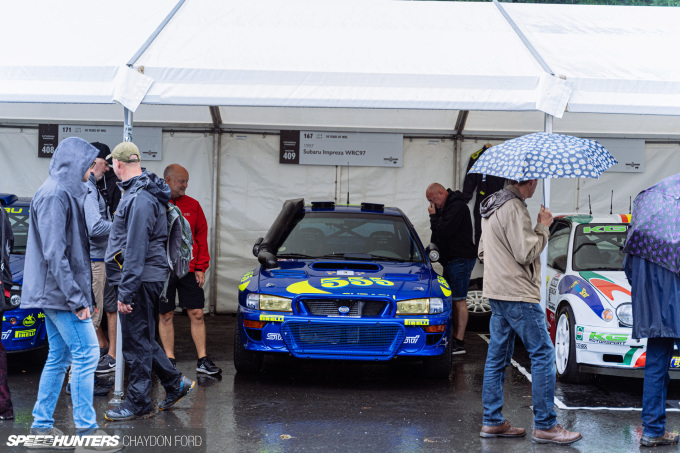 Speedhunters has covered this event since we've been exploring global car culture, and its basic formula has remained unchanged. Take one large estate with a private driveway in Chichester, West Sussex, add some of the rarest, most revered and desirable road and race cars on the planet, and pair them with famous motorsport names. The rest takes care of itself.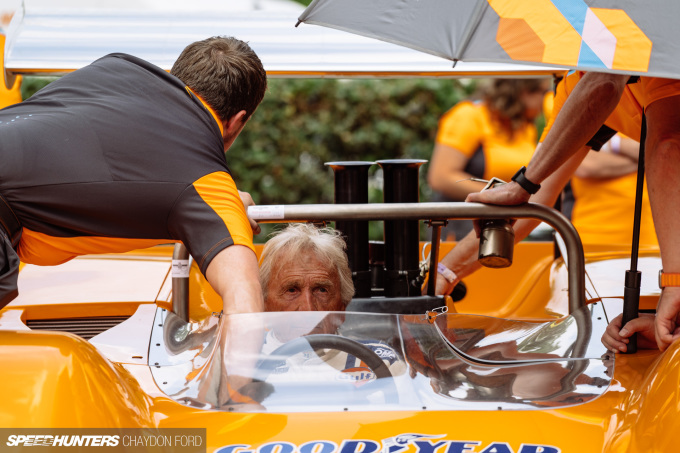 With this in mind, to kick off our 2023 Goodwood Festival of Speed coverage I thought I'd focus on some of my highlights from the event.
Numerous celebrations took place over the course of the weekend, with one of the biggest being the 75th anniversary of Porsche's first sports car. The milestone was reflected in the Festival of Speed's iconic lawn sculpture, a gargantuan structure which this year elegantly displayed six Porsches, each positioned on the tips of beams which were woven round like a ribbon.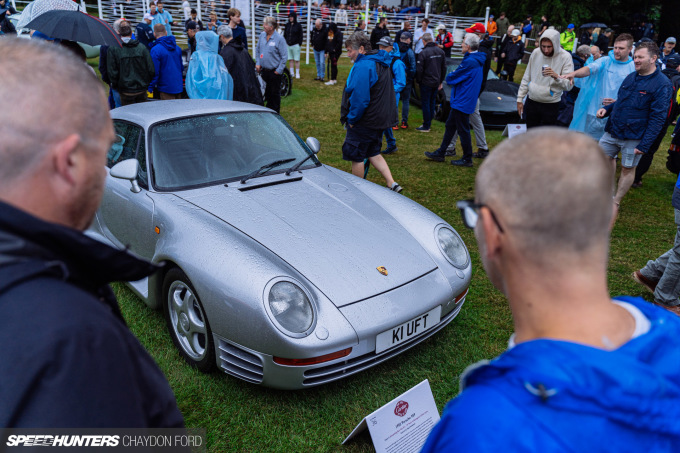 While the 911 is what Porsche is most known for, the Cartier Style et Luxe Lawn immediately south of Goodwood House, had a class to celebrate 'Anything but the 911'. The display showcased models from Porsche's history, all special in their own way.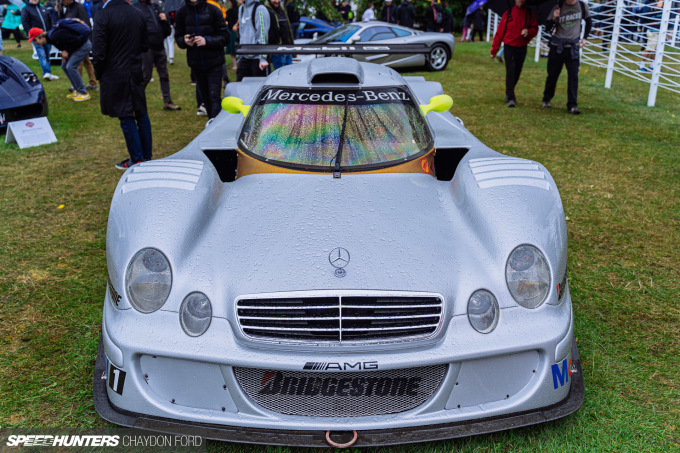 Alongside this was a selection of road-going homologation models from the 1990s and 2000s GT1 era – some of the most extreme road cars to ever set tyres to tarmac. The term 'road car' is one I use rather loosely, as only minimal concessions and number plates set these cars apart from their race equivalents. Expect a spotlight on this group soon.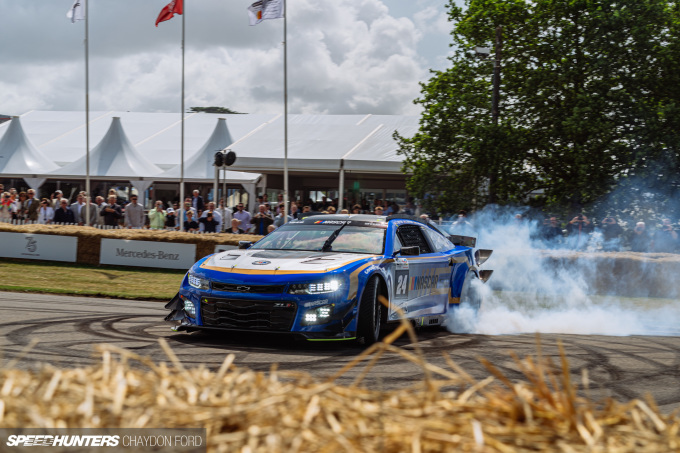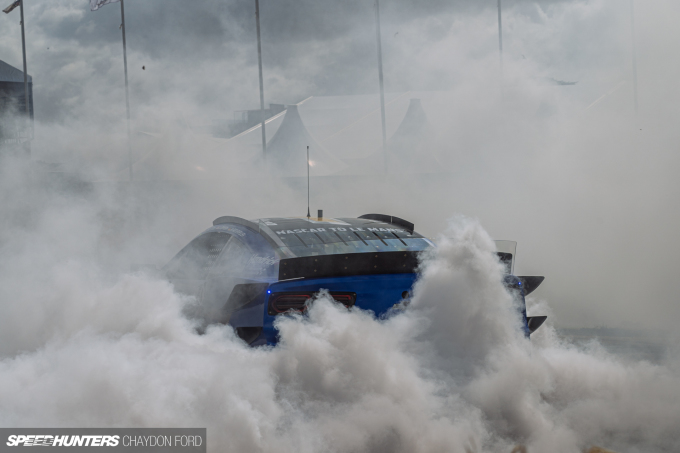 Garage 56, fresh from the 24 Hours of Le Mans race, brought out their two converted NASCARs – one for display and the other to run up the hill. The team had no direct competitors in the Le Mans Experimental Class, but their primary focus was to just finish the race. And the NASCAR-turned-endurance-racer did just that, placing 39th out of 62 cars. Had the Garage 56 team not lost an hour to a driveline issue, they would have placed way ahead of the GTE competitors.
FOS 2023 was the last time either car would turn a wheel in anger, and because of this, Jenson Button made sure to bring the car in use back to the pits with considerably less rubber as an appropriate send-off.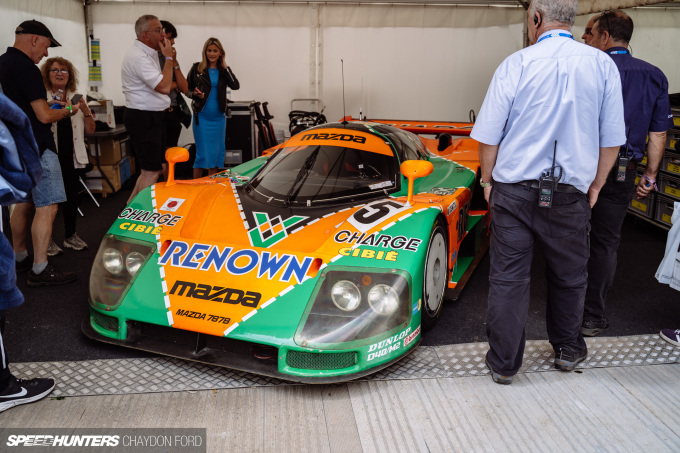 Can you truly call yourself an automotive enthusiast if the sight of the Mazda 787B doesn't make you even a little bit starstruck? It did not disappoint, and getting to hear the iconic R26B four-rotor motor in person is something I won't soon forget.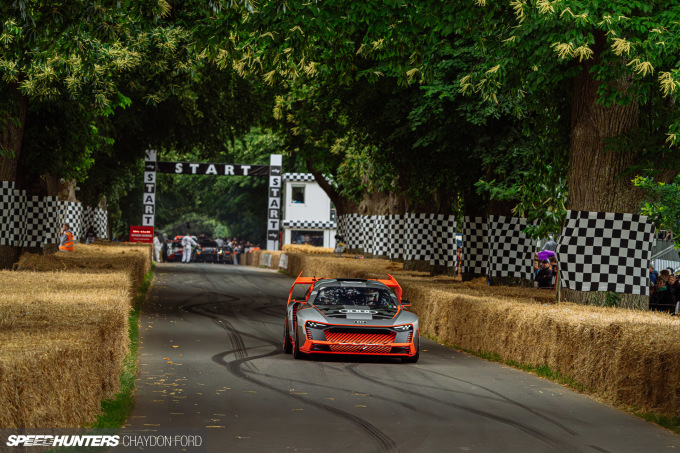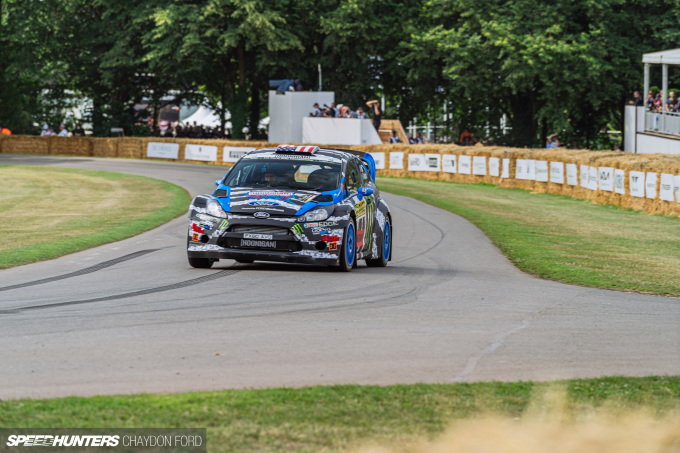 A tribute to the late Ken Block was held during the event, with four cars from his motorsport back catalogue in attendance over the weekend.
Thursday was rather pleasant, in contrast to Friday which saw biblical levels of rain and strong winds. The conditions did nothing deter those in attendance, with many drivers (and teams that packed a set of wets) not holding back up the hill.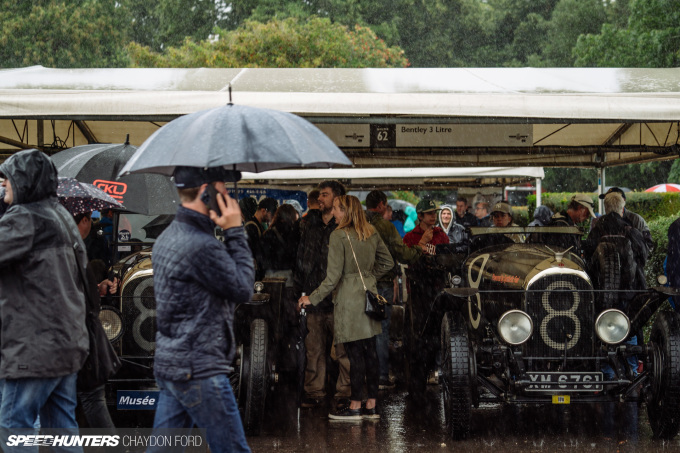 The weather continued to decline and ultimately was the cause of Saturday's cancellation. Not because of the rain as many in the comments section of social media speculated, but the risk of strong winds damaging the paddock tents or the multi-storey manufacturer displays, which could cause injury to people in and around them.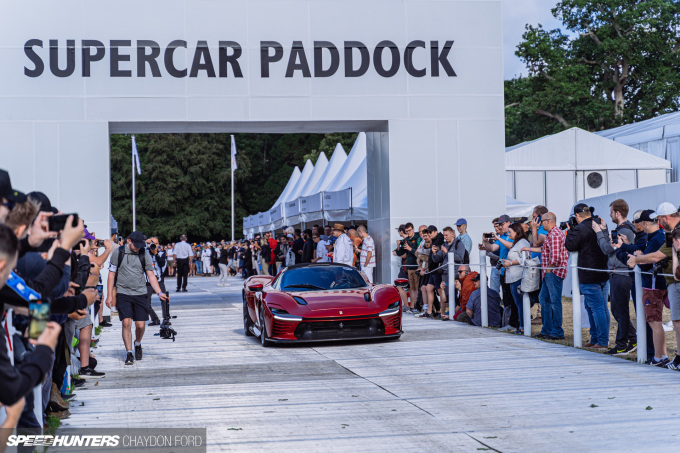 Fast forward to Sunday and the event was back in full swing. However, four days does not go into three, and only having limited time at the event on Sunday, a judgement call had to be made and my plans to visit the Rally Stage were scuppered. An early morning stroll through the Supercar Paddock made for a suitable substitution.
With the demise of the modern motor show, more and more manufacturers are using events like this one to launch new models. Seven-figure supercars aren't the first things I'd spend on should my lottery numbers come in, but there's no denying the innovation that these cars bring to the automotive industry. A dedicated feature on these will follow too.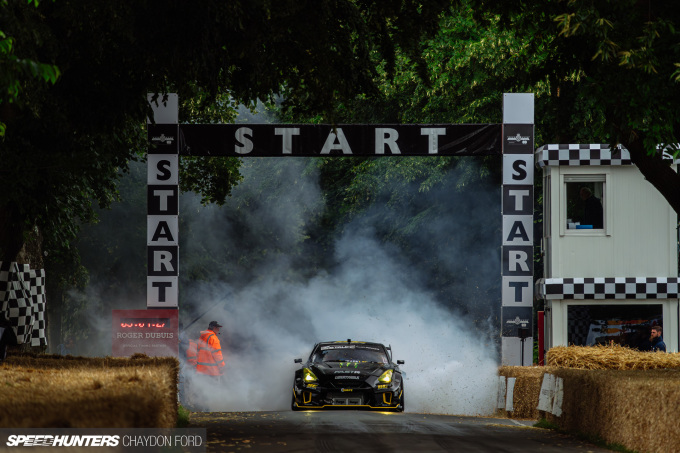 The Goodwood Festival of Speed can be overwhelming. Pretty much everything, everywhere you look is special. And because of the sheer scale of it all, as the title of this story alludes to, it's all happening at once.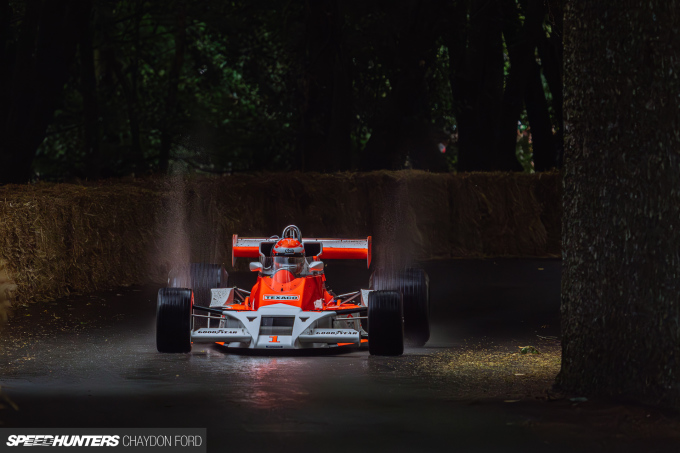 So if you do find yourself in the fortunate position of attending the Festival of Speed, the best advice I could give is to plan ahead if there's something specific you're hoping to see. Timetables, entry lists and the event map are all available to assist. But even if you don't plan out your day or days, you'll still have an amazing time. Every corner turned will surprise you.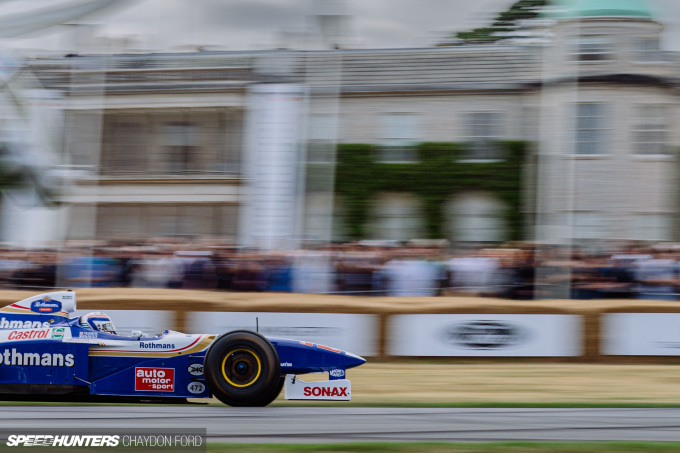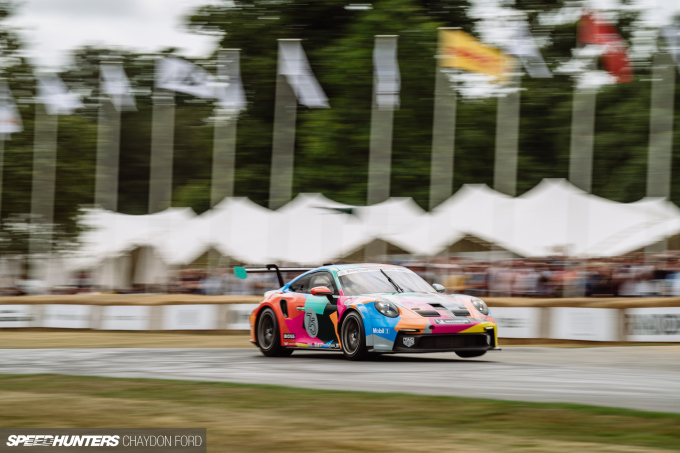 So, after all that, you may wonder if it's still worth going to? Absolutely. Because even on a bad day, the Goodwood Festival of Speed is one of the best days out you can have.
Chaydon Ford
Instagram: chaycore