As a kid, time attack coverage from Tsukuba was my favourite thing to read about on Speedhunters.
There was something about the outrageous aerodynamics and nature of the events themselves that really appealed to younger me. And to this day, visiting an Attack Tsukuba or Tsukuba Super Battle event remains on my automotive bucket-list. Which is why the first time I saw Sam Carr's Mazda RX-7, I couldn't contain my excitement.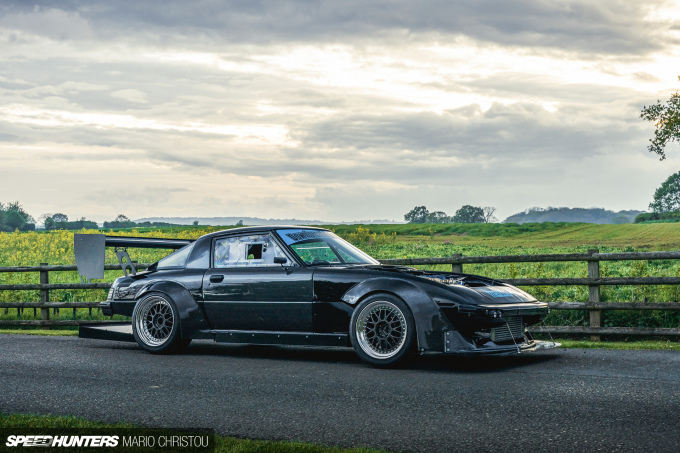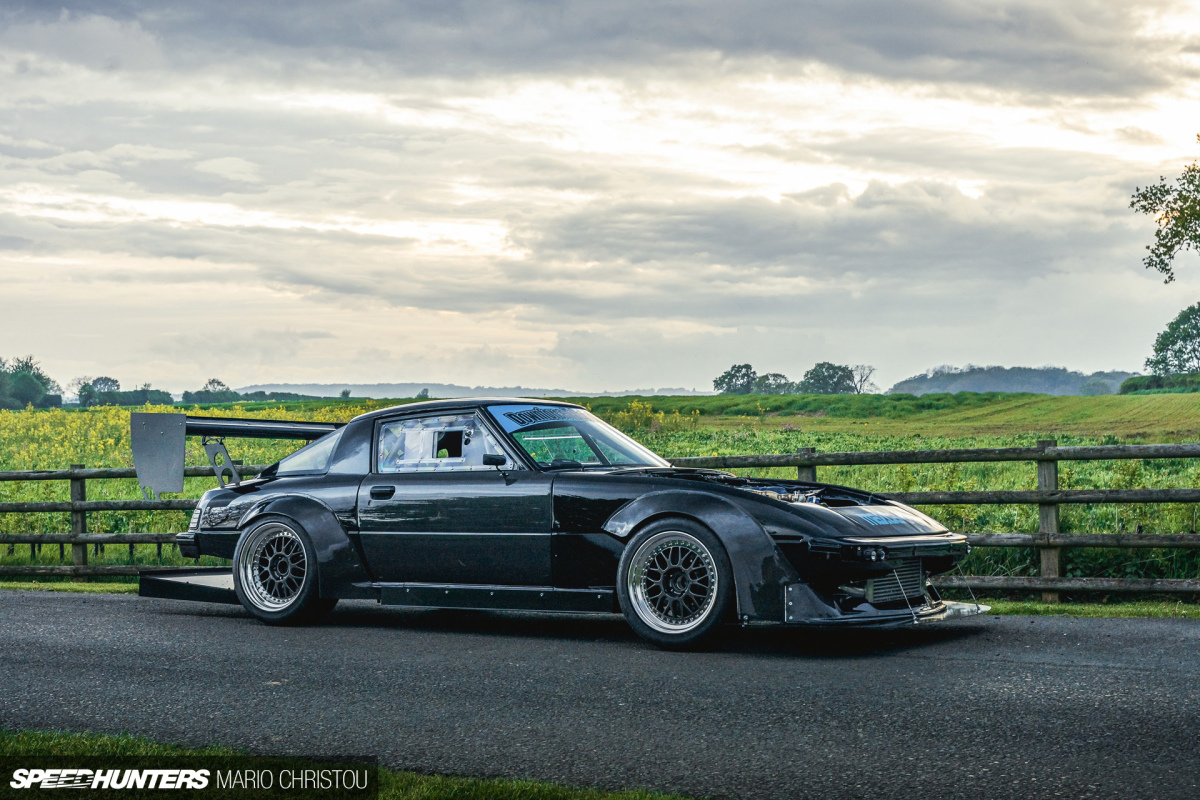 Back then, it was a far cry from the car you see in these photos. With its Group C-inspired roll cage and naked tubular front and rear ends, the Mazda was more like a climbing frame that had been built next to a Honda K20A2 engine than the complete car it is now.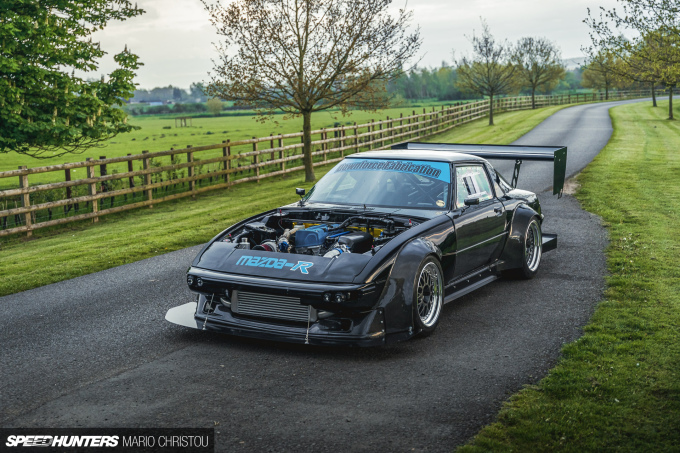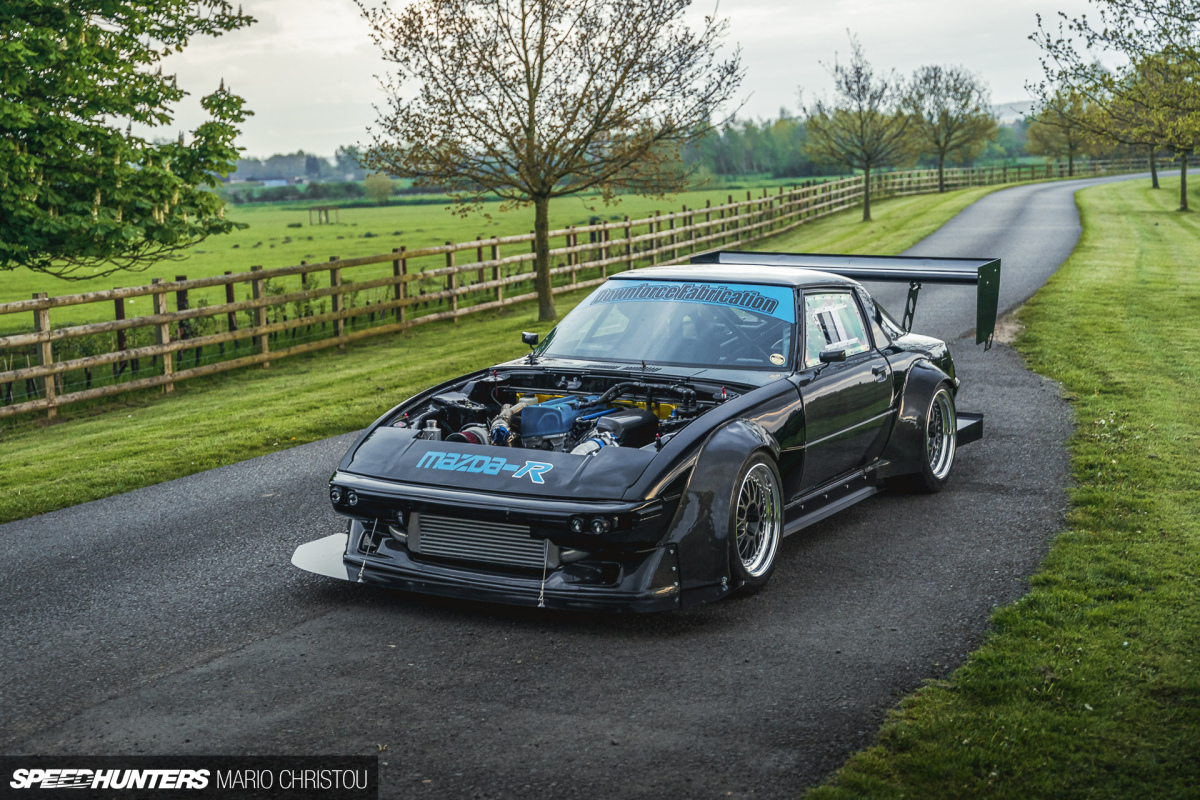 I waited patiently for Sam to finish the RX-7 before setting up a shoot, and boy was it worth it.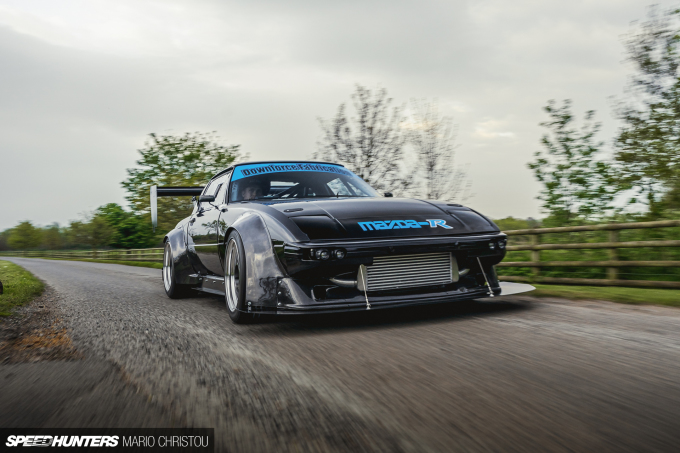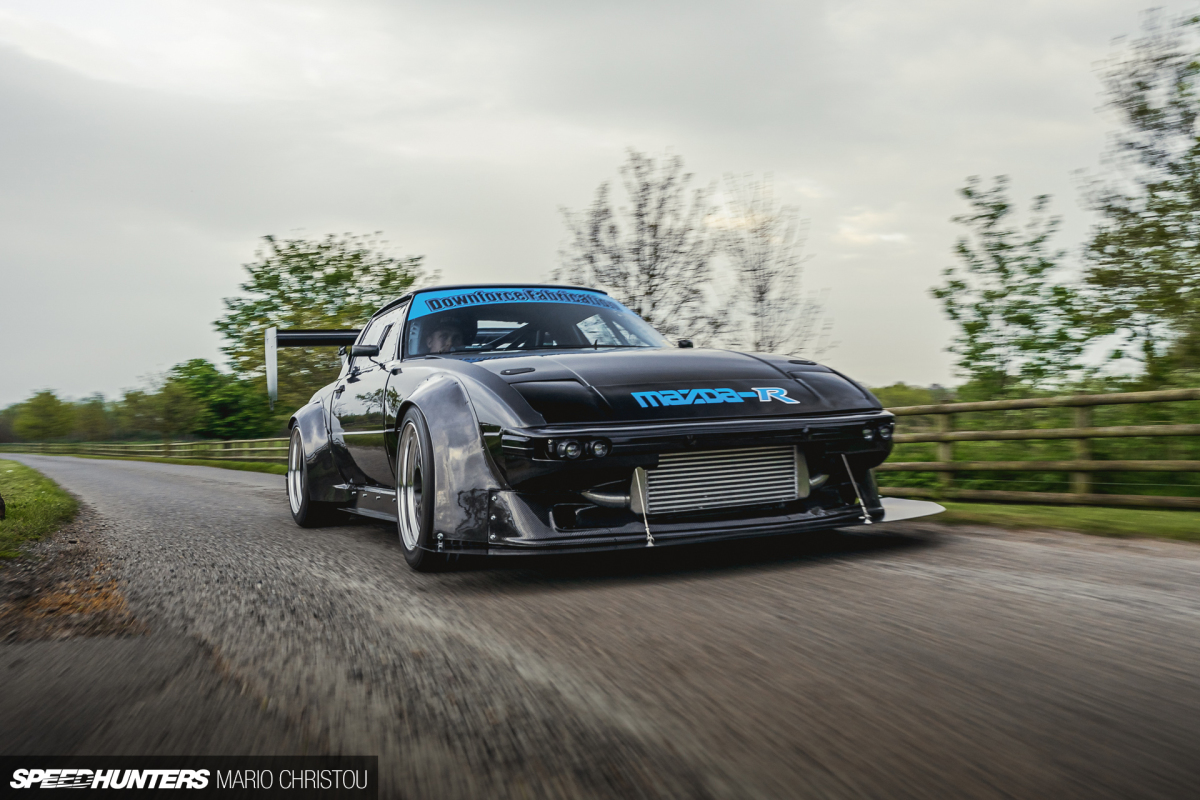 Just look at this thing! The wide arches and aero package in the form of front splitter, enormous wing and rear diffuser transform the compact '80s sports coupé into a menacing performance tool. To bystanders, this is a race car on their local country lane.
The carbon fibre aero package complements the carbon doors, bonnet, roof and mirrors. It's safe to say there isn't much of the original Mazda left anymore. But it's what lurks underneath the lightweight body panels that sets this RX-7 apart from the crowd.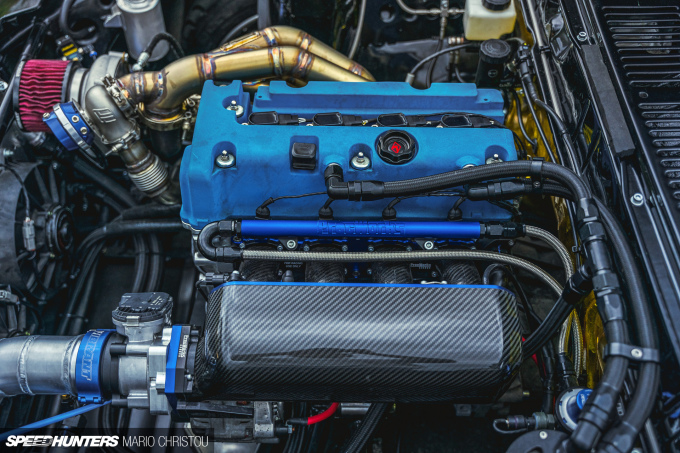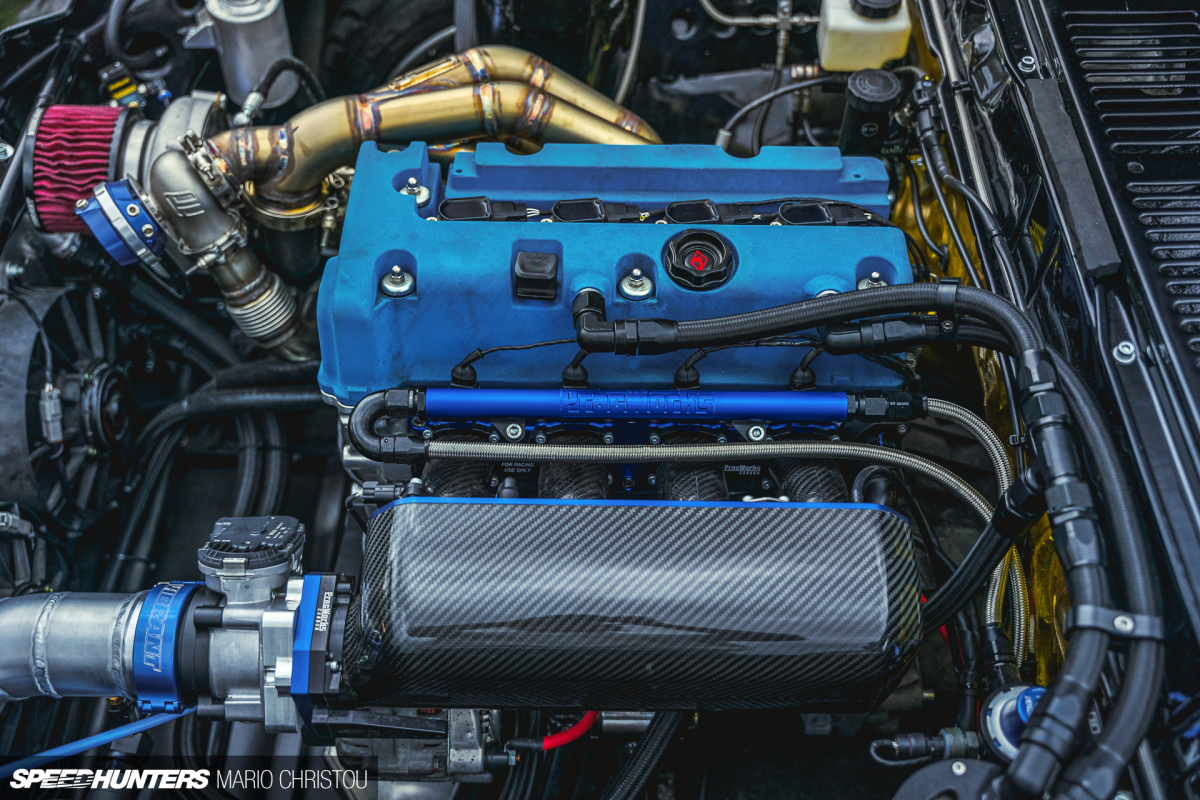 This is not only a track tool, but also a tool to showcase Sam's skills through his own business, Downforce Fabrication. Sam has used a mixture of custom work, Nissan S-chassis components and a turbo Honda K20A engine to achieve not only maximum performance, but reliability too. Ease of repair and access to spare parts was also key.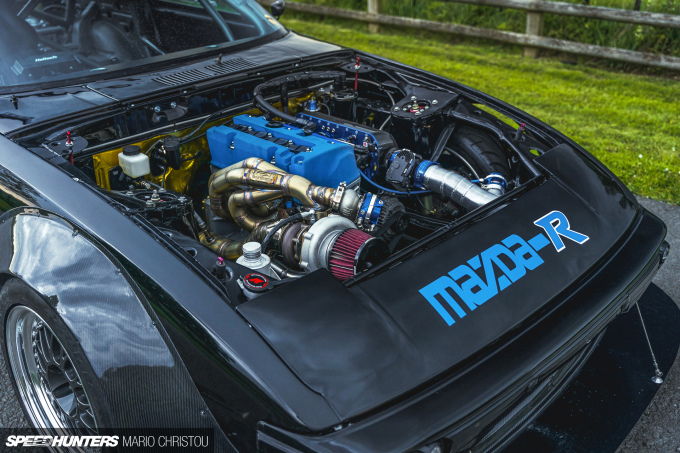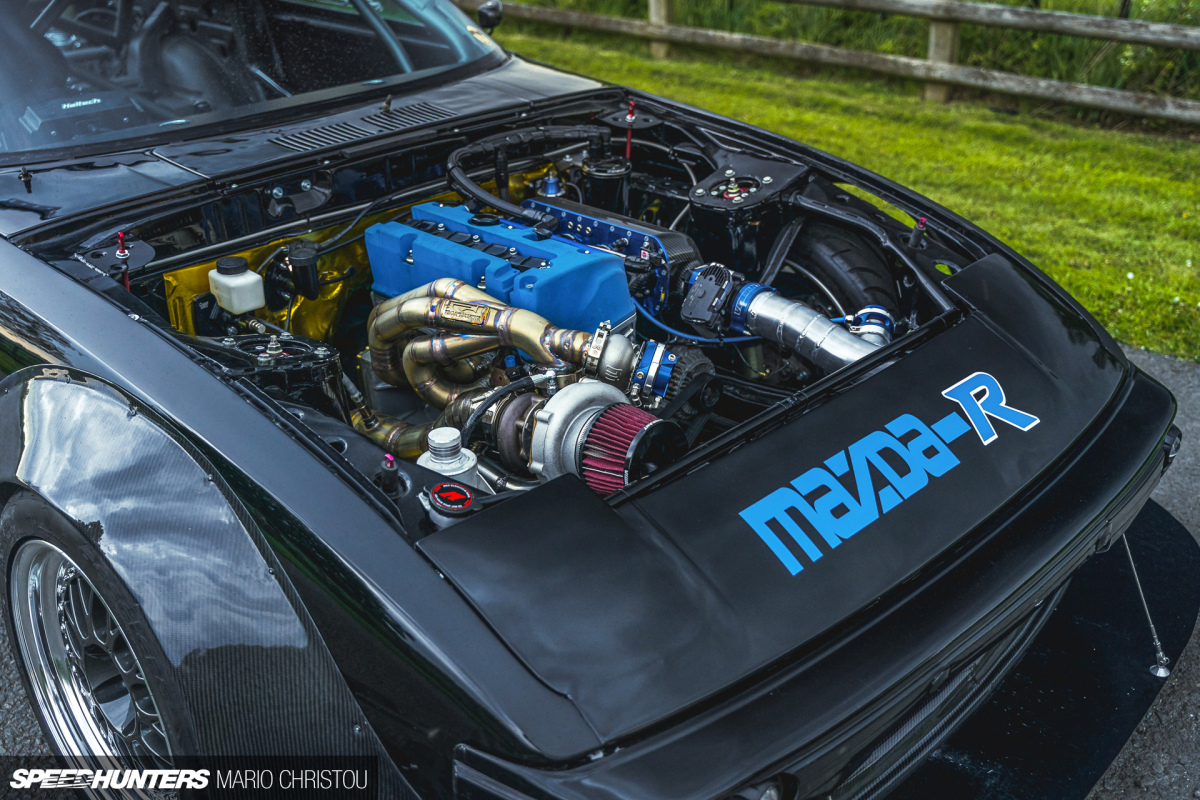 At the front of the Mazda you can see the structure which houses the K-series engine, with 'tubbed' inner arches and exposed struts, as well as the Nissan hubs and suspension arms.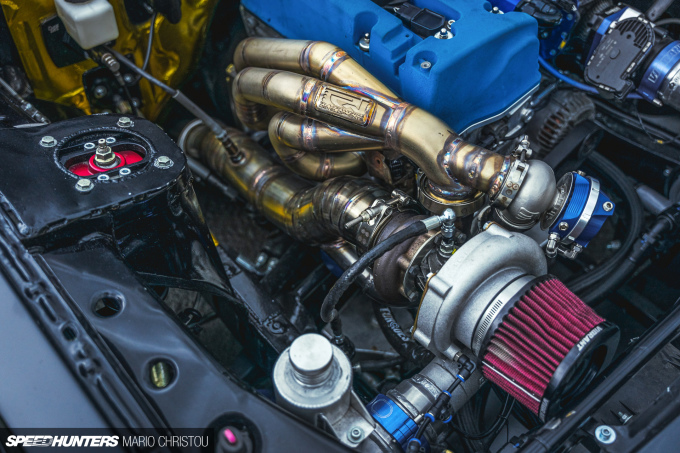 The engine itself is far from stock, the most obvious addition being the Precision 6266 turbocharger perched on a bespoke exhaust manifold. The intake is a PracWorks carbon fibre item plumbed into a Mishimoto intercooler with Vibrant Performance clamps.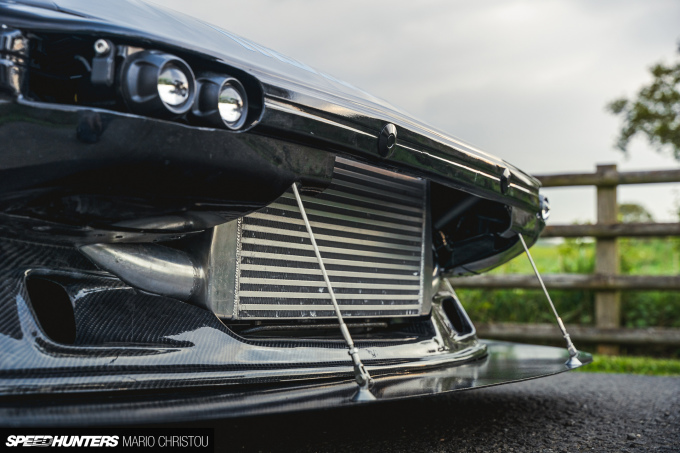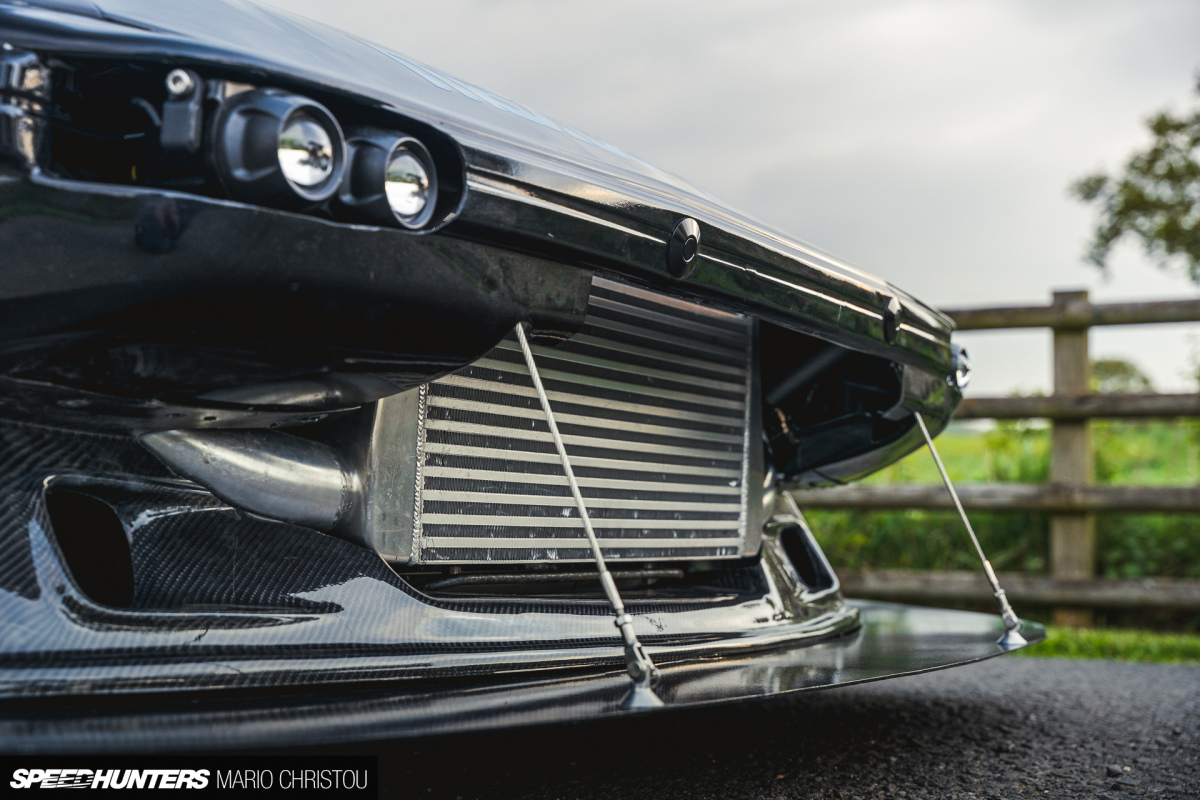 A Speed Factory 4.0bar MAP sensor and Turbosmart wastegate, fuel and oil pressure regulators keep the engine running safely. The exhaust is also made with Vibrant Performance 3.5-inch tube running into a central back box.
Power runs through a BMW ZF 6-speed manual gearbox via a PMC gearbox adapter, housing a lightweight flywheel with a Tilton twin-plate clutch.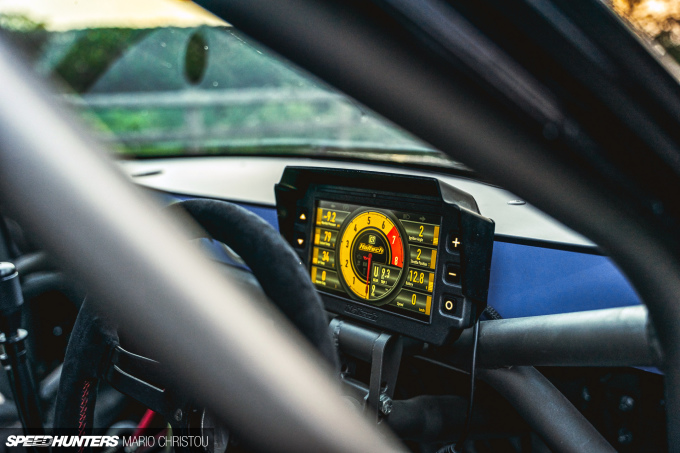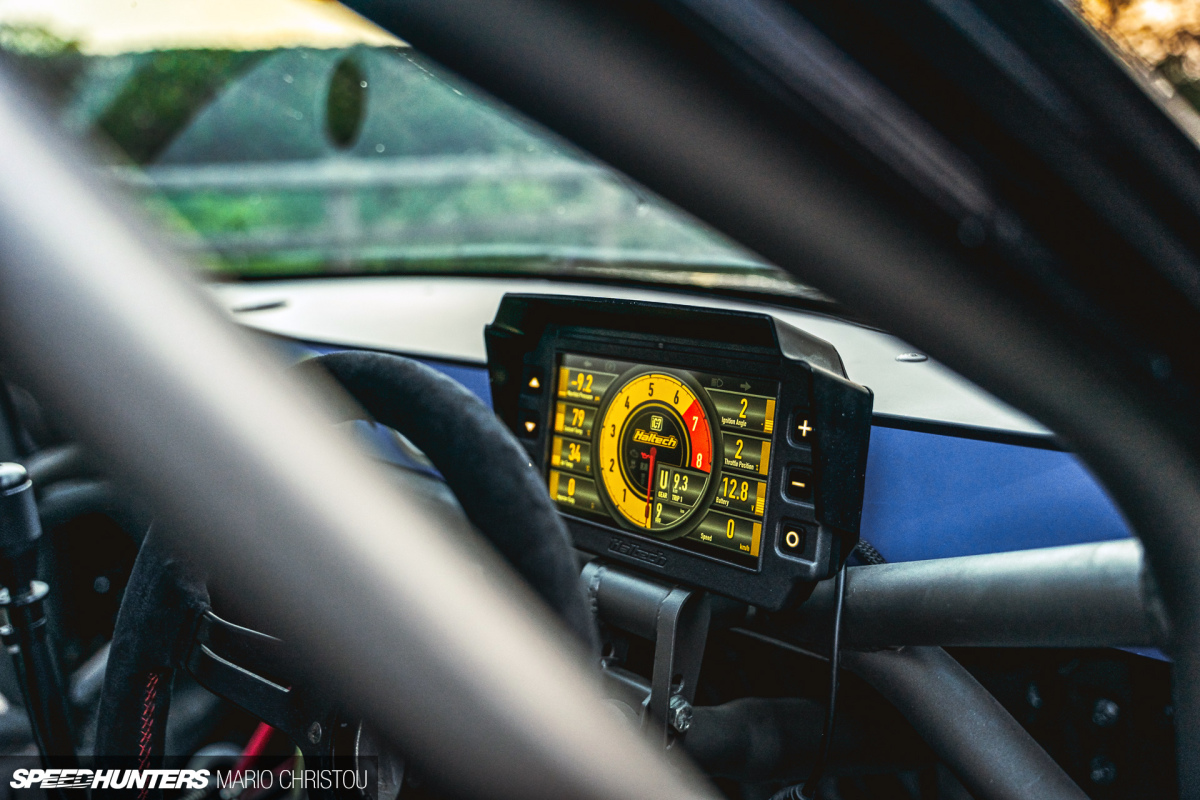 Management is taken care of by a Haltech Elite 2500 ECU wired through a custom harness that includes the boost controller, digital dashboard and power distribution module.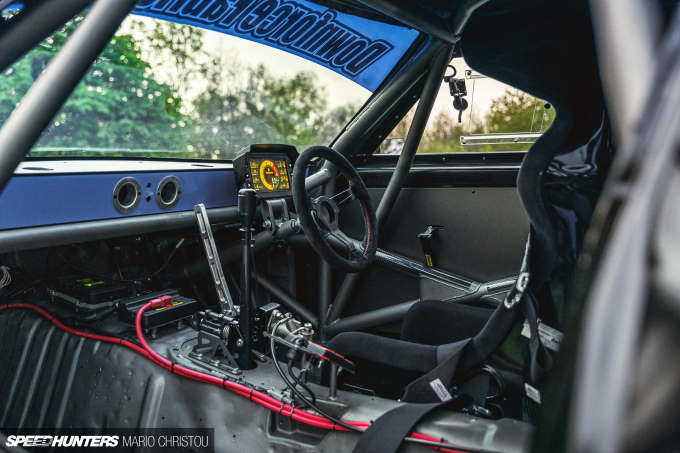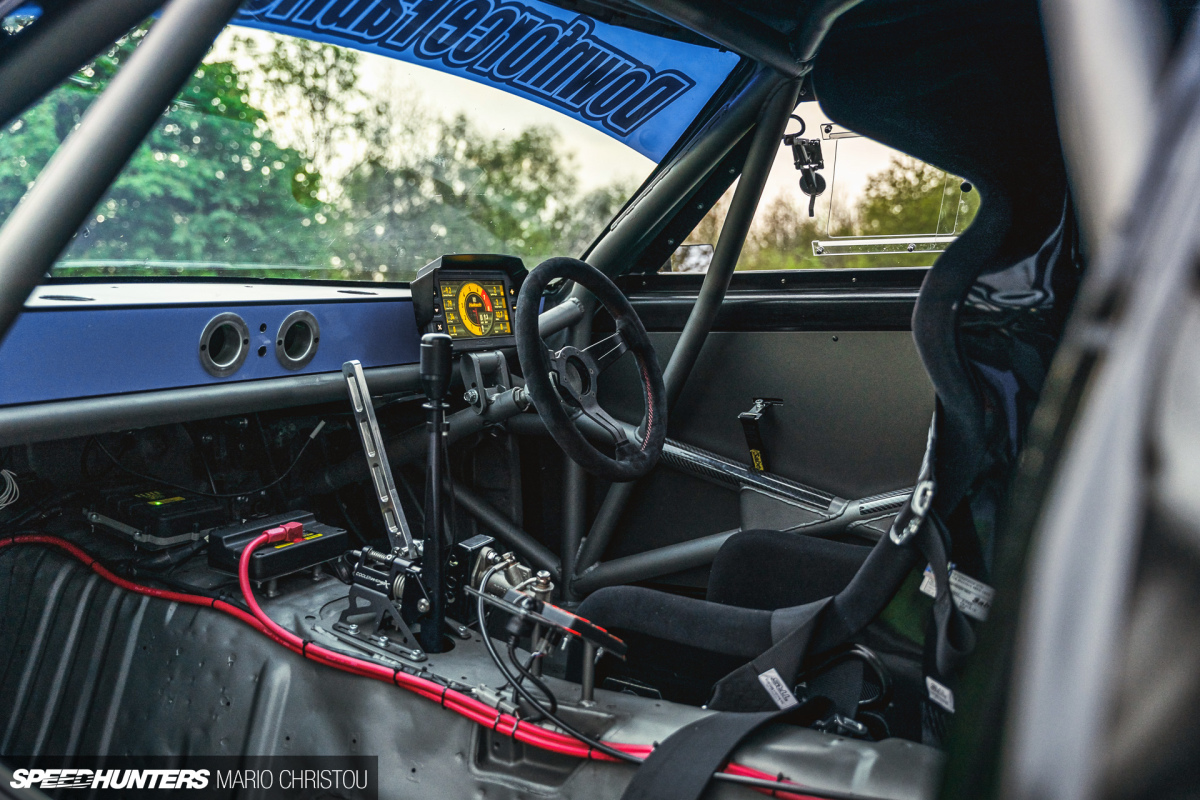 Within the multi-point roll cage you'll find a cleanly laid out – and very minimalistic – interior.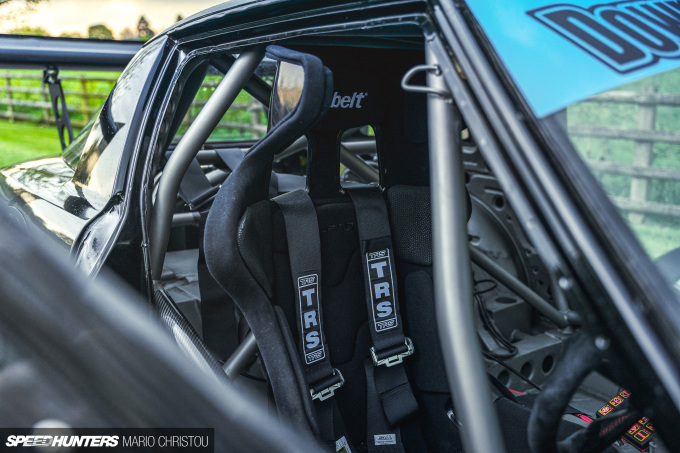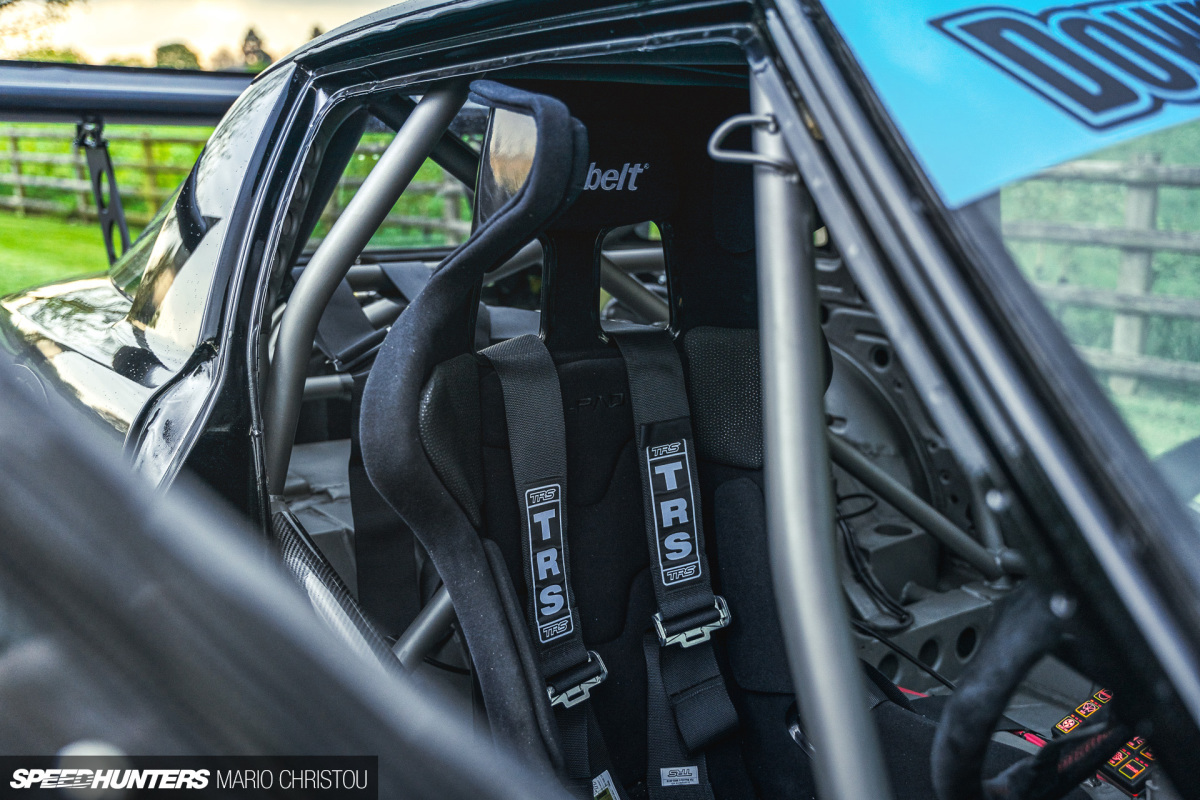 A single Sabelt bucket seat with TRS harness for Sam, plus an Alcantara-trimmed steering wheel on a custom steering column show just how driver-focussed the RX-7 is. The OBP hydraulic handbrake and bias valve sit next to the Coolerworx tower shifter, exposed on the transmission tunnel.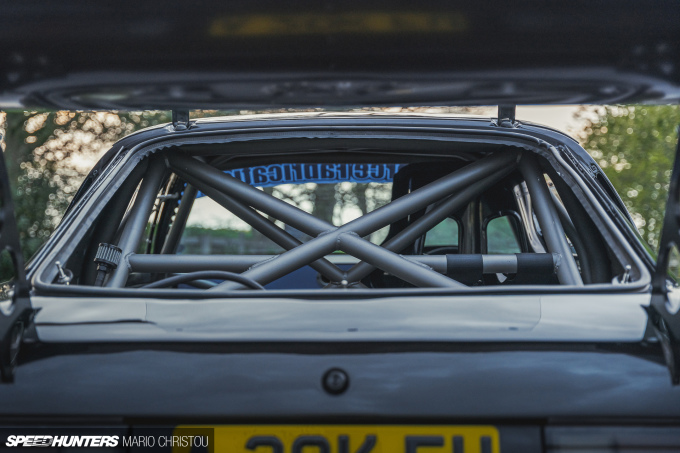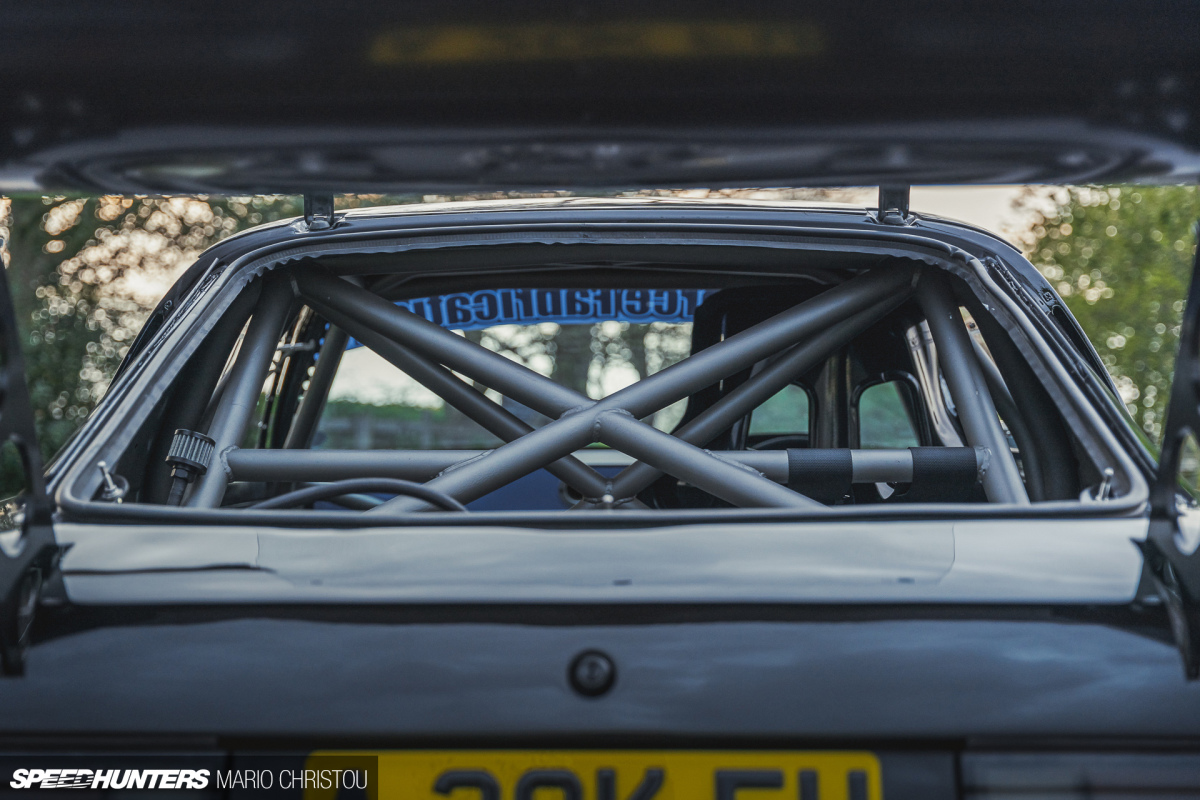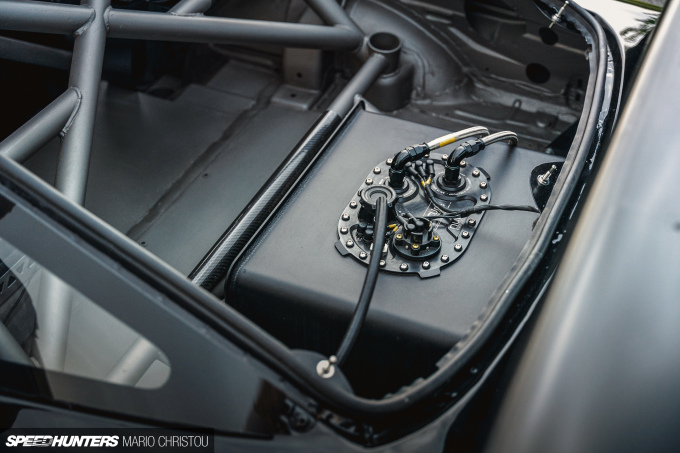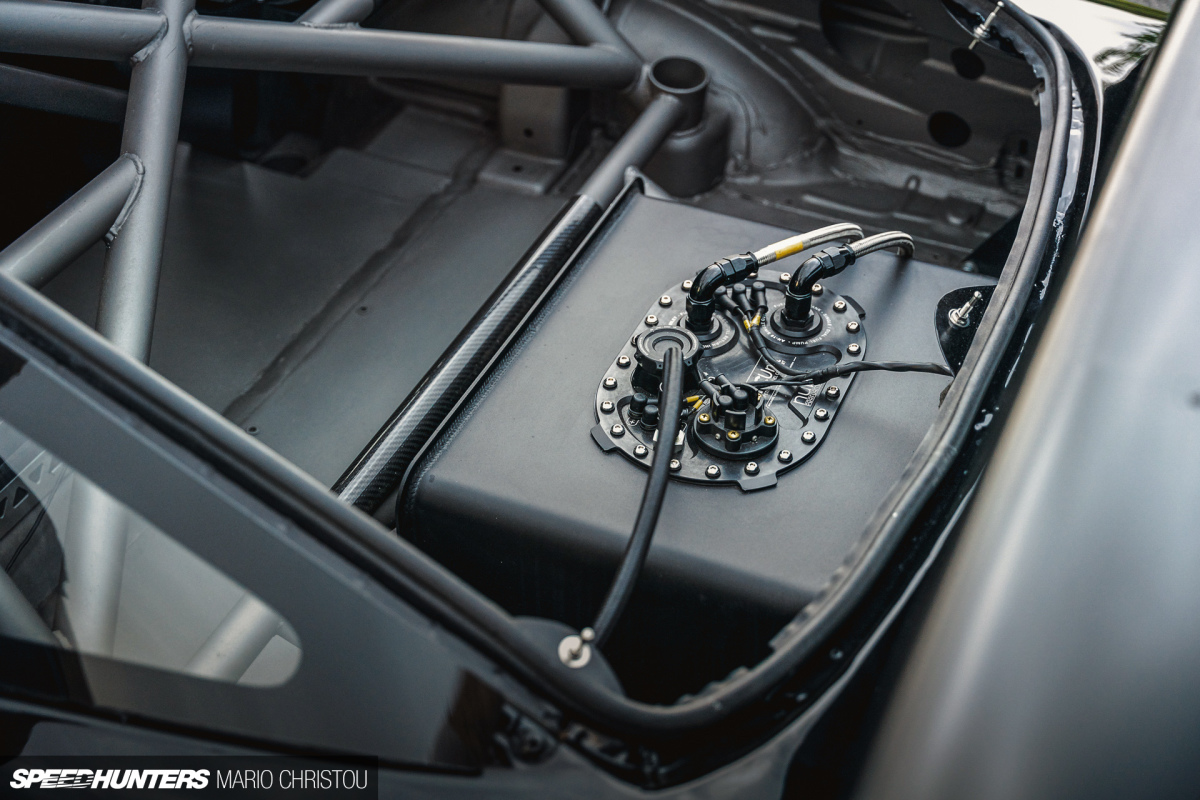 At the back of the cabin you'll find the Nuke Performance 40-litre competition fuel cell complete with three fuel pumps and a surge tank. AN fittings not only link the fuel supply, but are fitted throughout the fluid systems.
The roll cage is also home to pick-up points for the S14 rear subframe, with Driftworks adjustable arms and Nissan hubs as per the front of the car.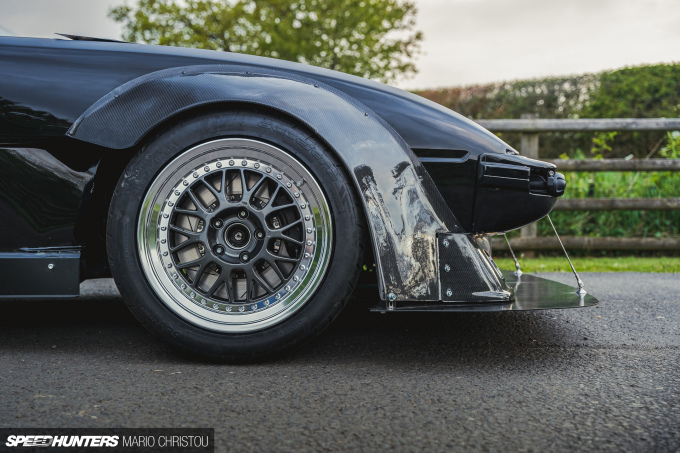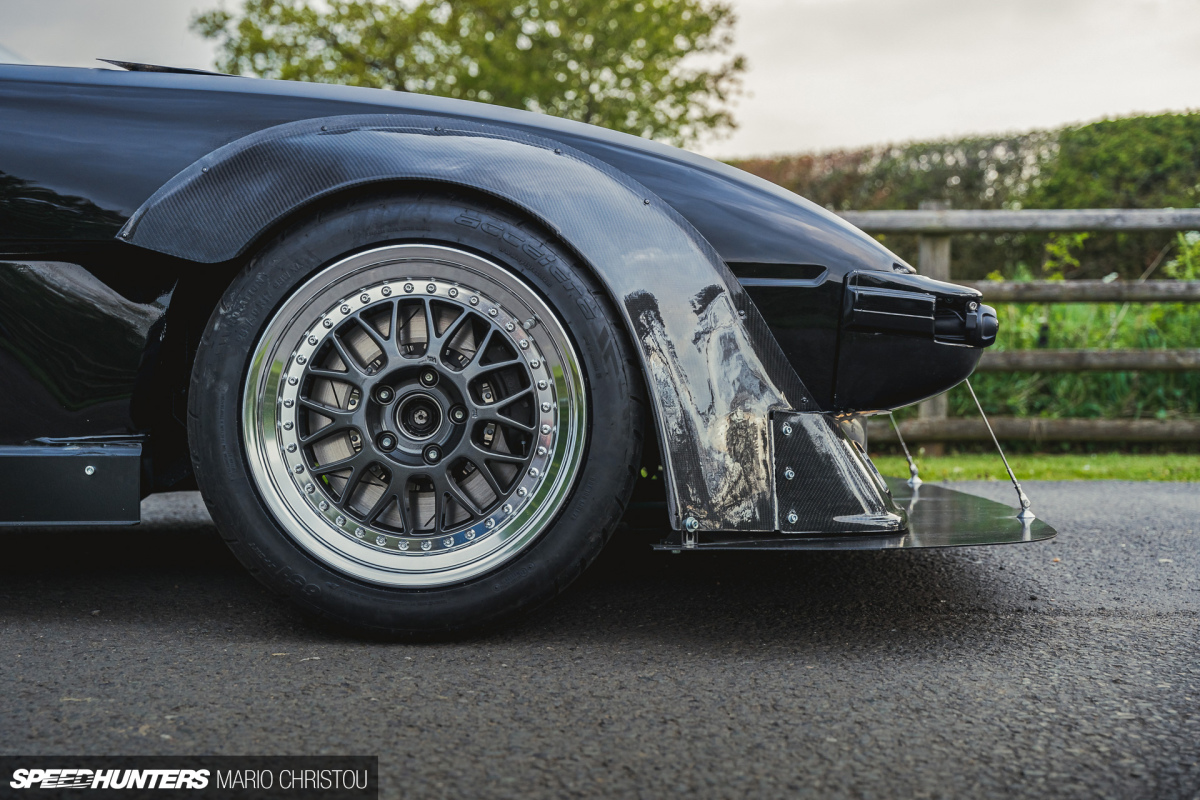 On those hubs and behind the Work Meister M1 wheels wrapped up in Nankang AR-1 semi slick tyres are a set of bespoke brakes with Reyland Motorsport bells and floating discs mated to Alcon competition callipers.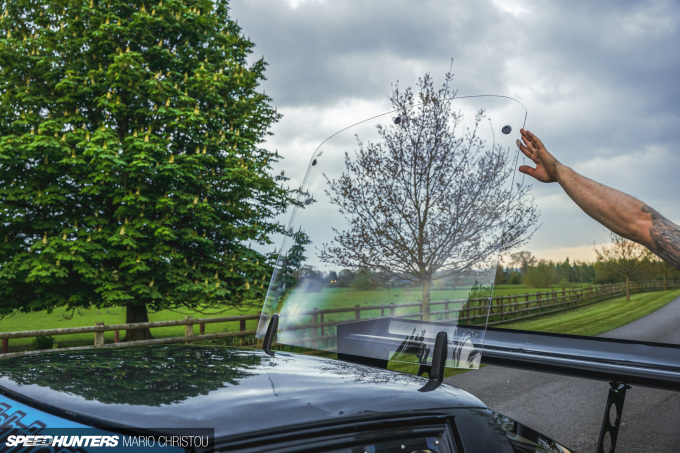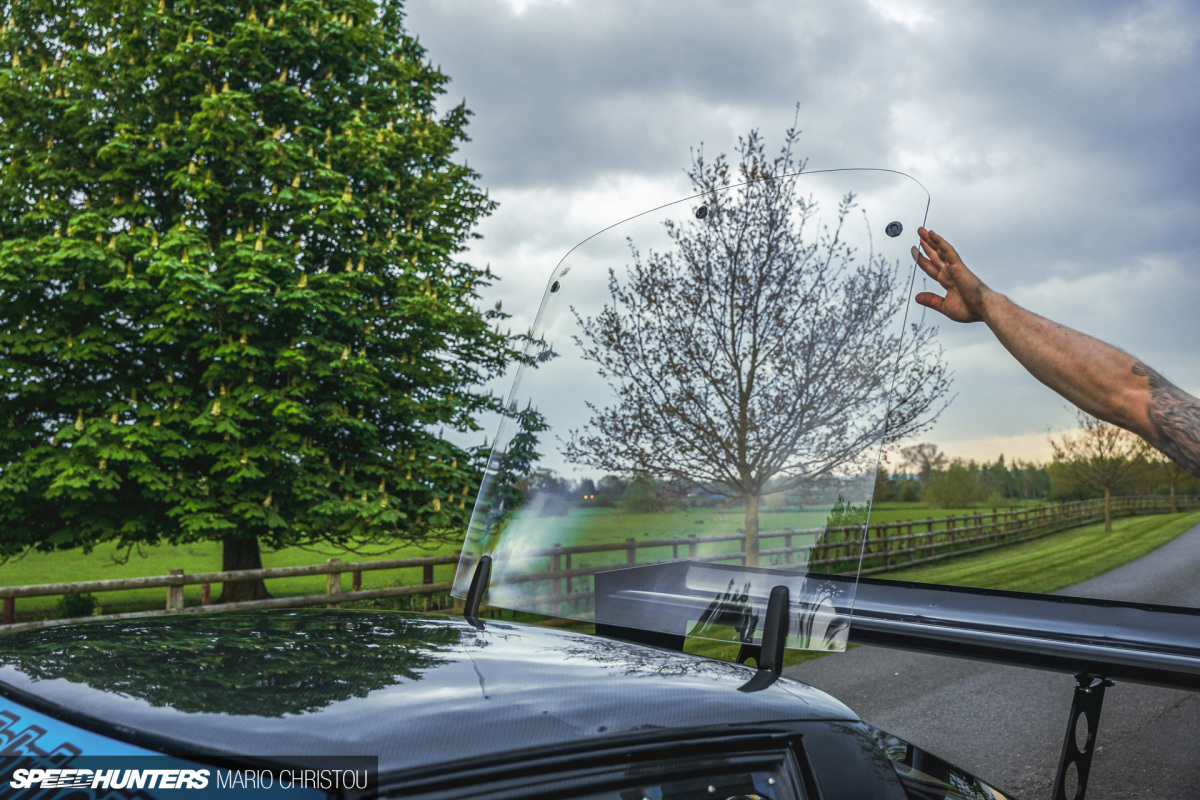 Sam's quest for lightness has led to the RX-7 being fitted with Lexan windows instead of glass, as well as removing the pop-up headlight units and replacing them with LED projectors built in to the bumper. Combined with all the composite work, the Mazda now weighs in at a lithe 840kg (1,852lb).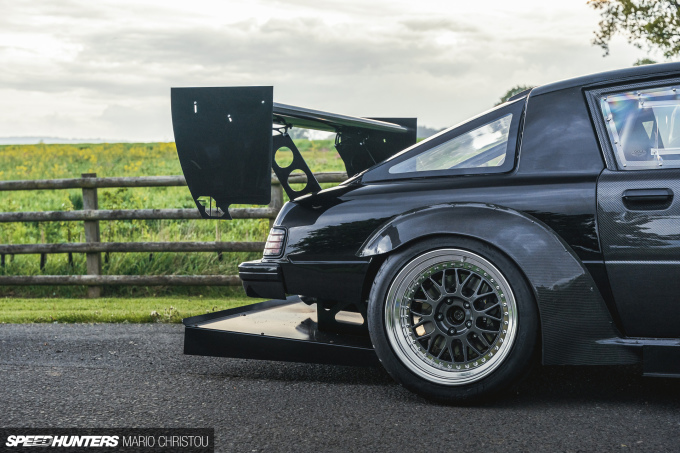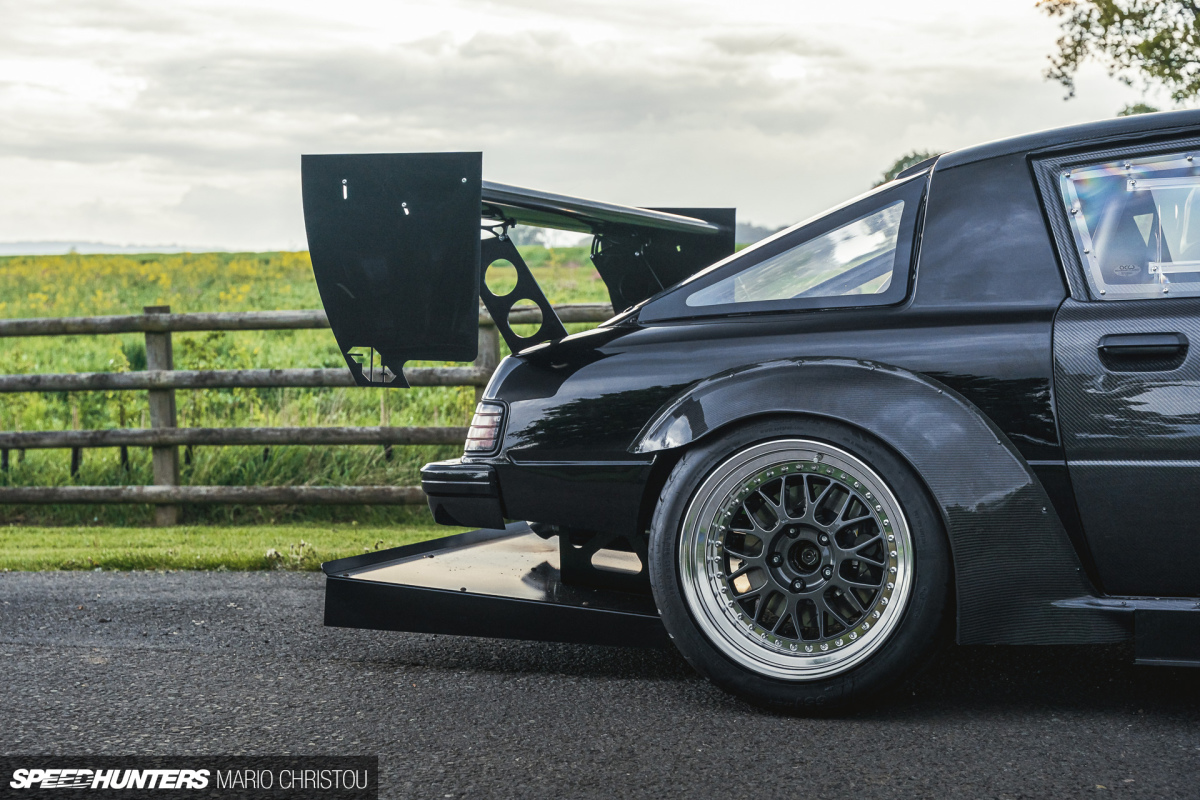 The back of Sam's RX-7 might well be my favourite angle of the car, with the enormous functional diffuser paired to the custom 1,800mm wide rear wing by T89 Race Car Wings. Combined with just how much of the tyres are exposed and the centrally-mounted exhaust, this little car just oozes aggression and purpose.
It simply doesn't look like it belongs anywhere near a road, and was breaking necks and bewildering passersby as we made our way to the photoshoot location.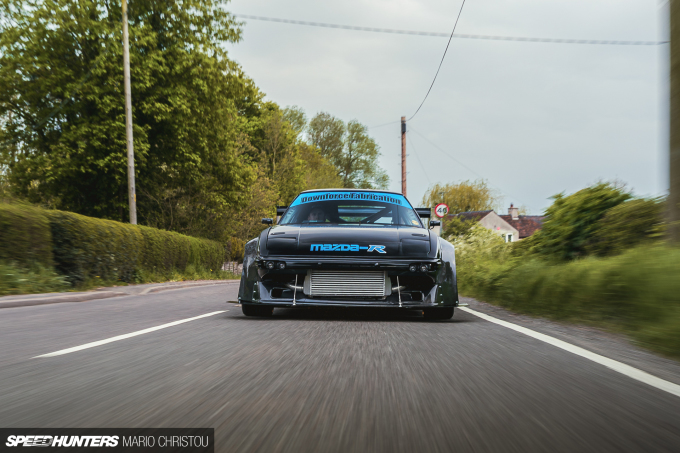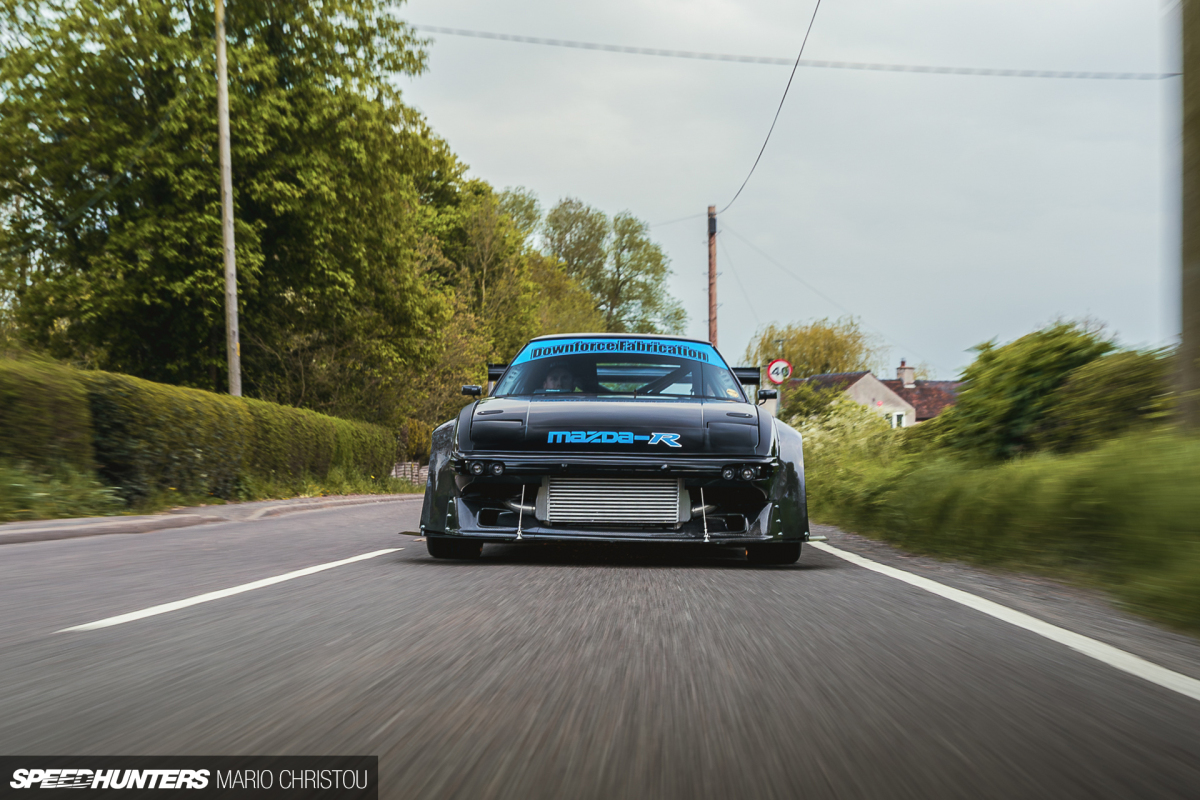 Time attack may be a somewhat obscure sport to some, but Sam's goal was to build the ultimate little track tool that can quickly and reliably perform lap after lap.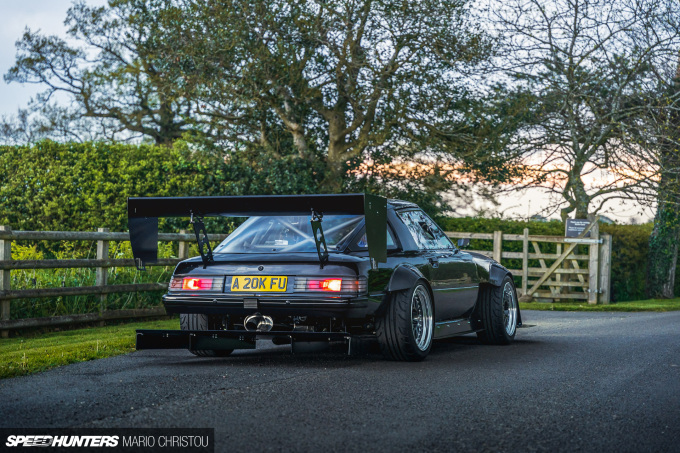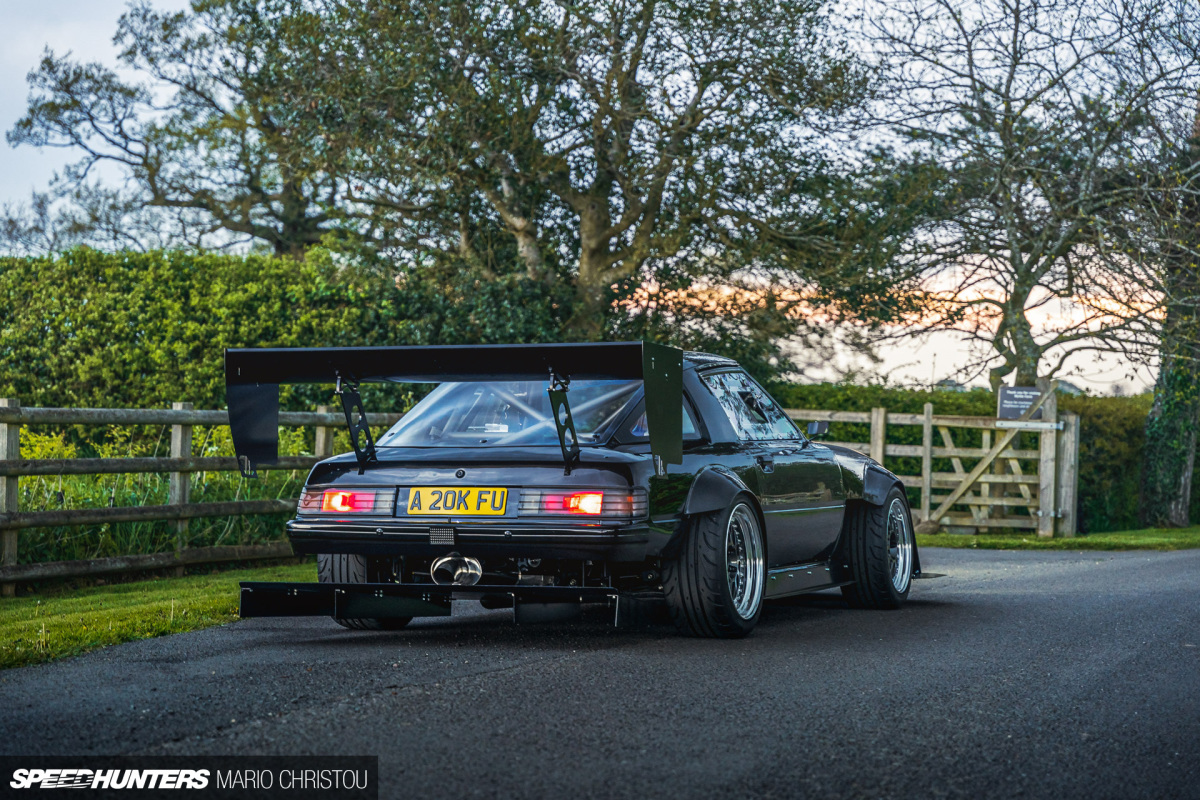 I wish Sam the best of luck as he makes the final changes and tweaks to the car before entering it into the UK Time Attack championship. If Sam's dedication to his driving craft is anything like his dedication to building this machine, I reckon he'll do just fine.
Mario Christou
Instagram: mcwpn