Over the past couple of weeks, we've taken a closer look at what Ultrace 2023 had to offer, which was a lot. Of everything on display around Wrocław Stadium in Poland, it was a rare 510 Datsun 1300 that stood out to me the most.
Luckily, I was able to catch up with its owner, George Kostopoulos from Kefalonia Island in Greece, who had a great story to tell about how the build came to be.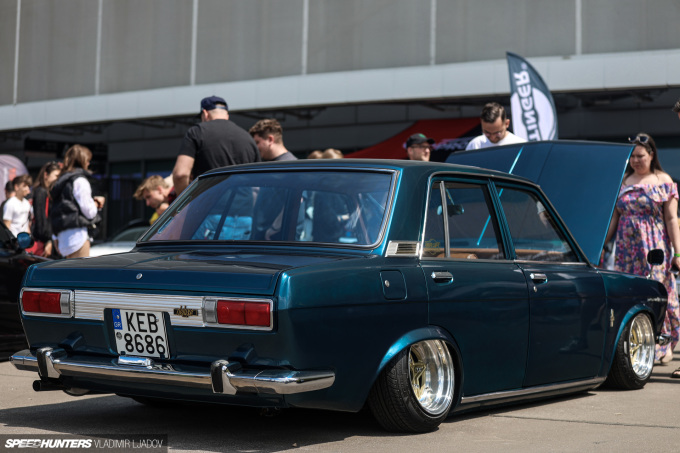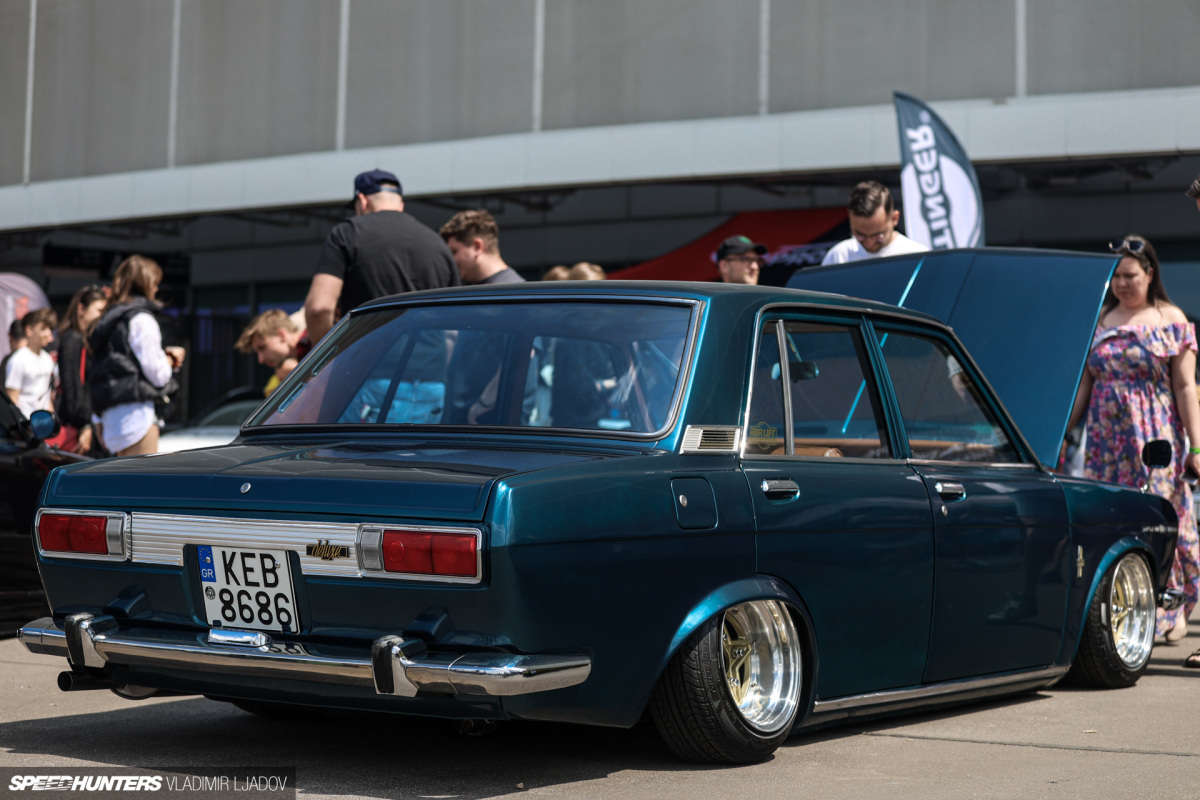 It began with George's fascination with the Datsun 510 coupe. George had embarked on a long quest to find one, but after years of searching in Europe without an ounce of luck, he eventually uncovered a rough-but-salvageable coupe for sale in South Africa. Not wanting to wait any longer, the purchase was made and the coupe was shipped home. It needed parts, and during the time George was looking for a 510 donor car in Greece to procure the bits and pieces needed to bring the coupe back to life, he randomly stumbled across a 1968 four-door sedan parked in the city.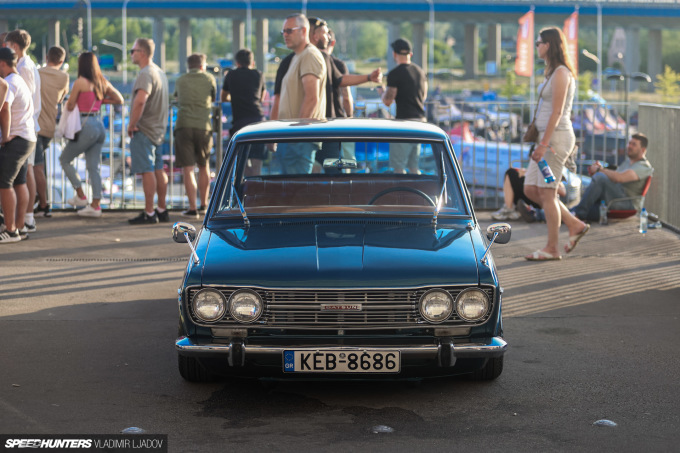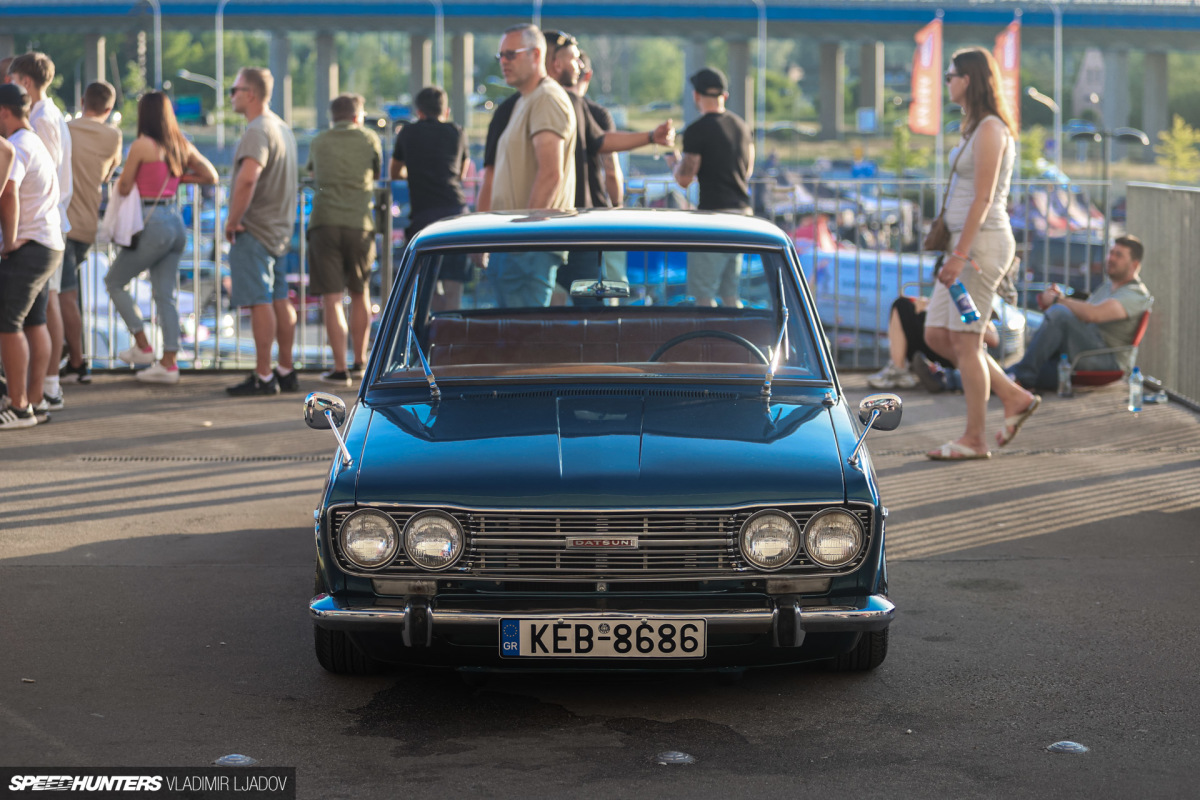 The car was in remarkable condition. It didn't look like any parts were missing, and amazingly it was still on its original Greek license plates. With information gathered from those plates, George managed to track down the coupe's owner, who turned out to be an 85-year-old gentleman that had owned the Datsun since new. Even better, this elderly gent was willing to sell it to him.
Early on in his ownership, George came to realize that the '68 model had some distinct differences from 510s produced in later years, including a unique front grille, front bench seat, opposite-working wipers and smaller indicator lights and taillights. After considering the four-door sedan's rarity and solid bones, George made the good decision to use it for his project, rather than cut it up as a donor for the coupe.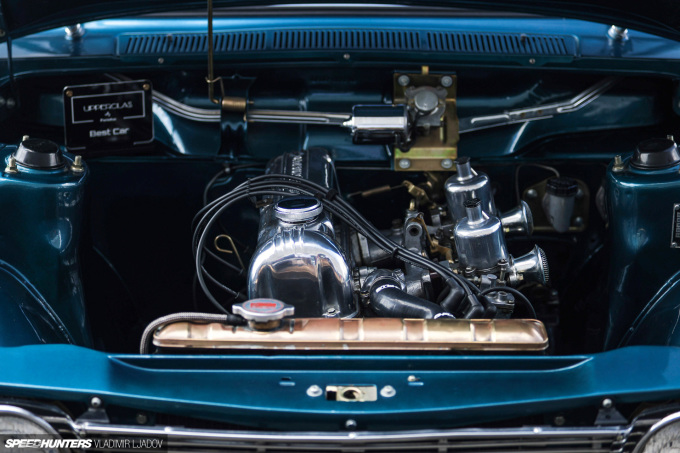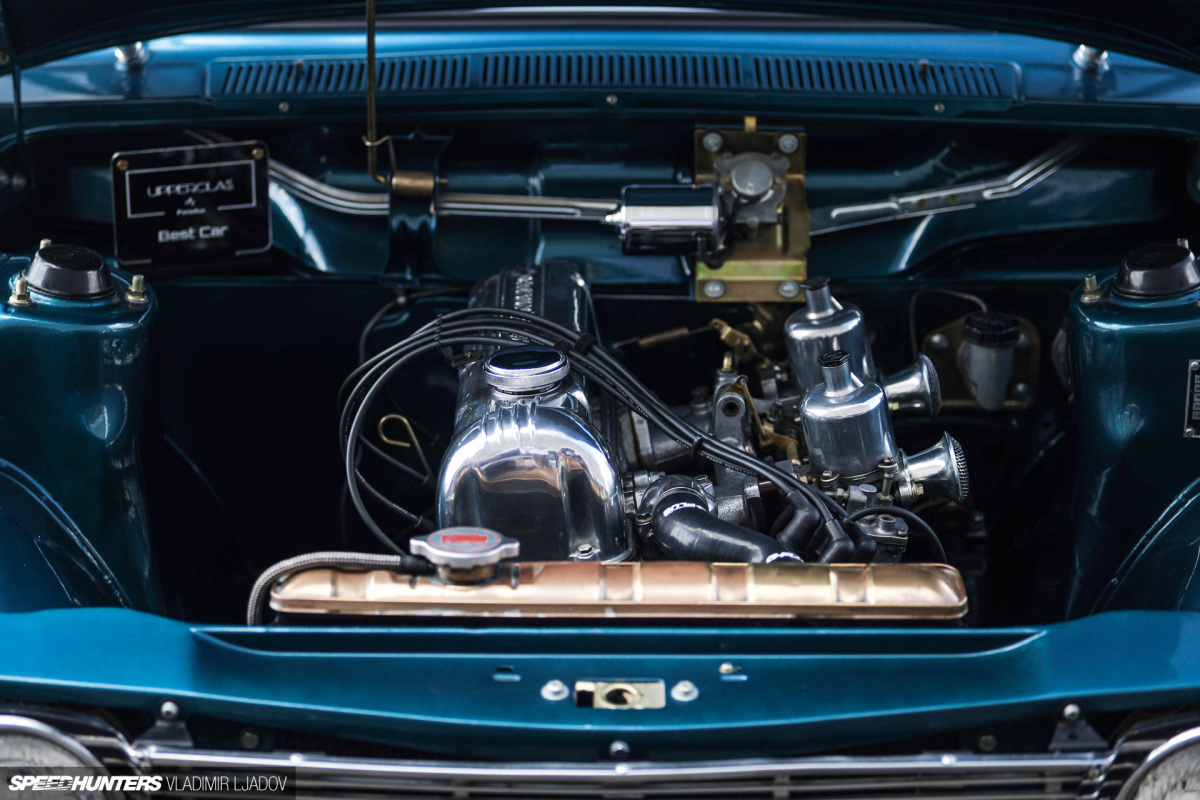 He rebuilt the L13 OHC engine and equipped it with SU Hitachi carbs from a 1600 SSS 510. Wanting to go really low on air suspension, George also raised the engine and gearbox assembly by an inch to ensure that none of driveline would touch the ground when the car was aired out.
The engine bay was shaved, smooth and wire tucked. The battery was relocated to the trunk, and several parts were chromed for some added flair.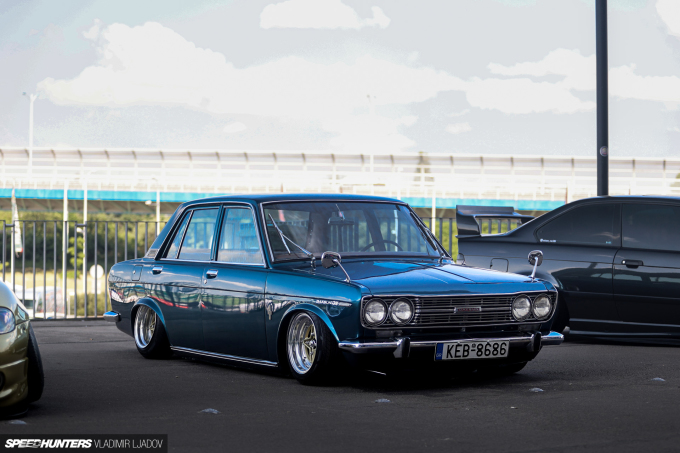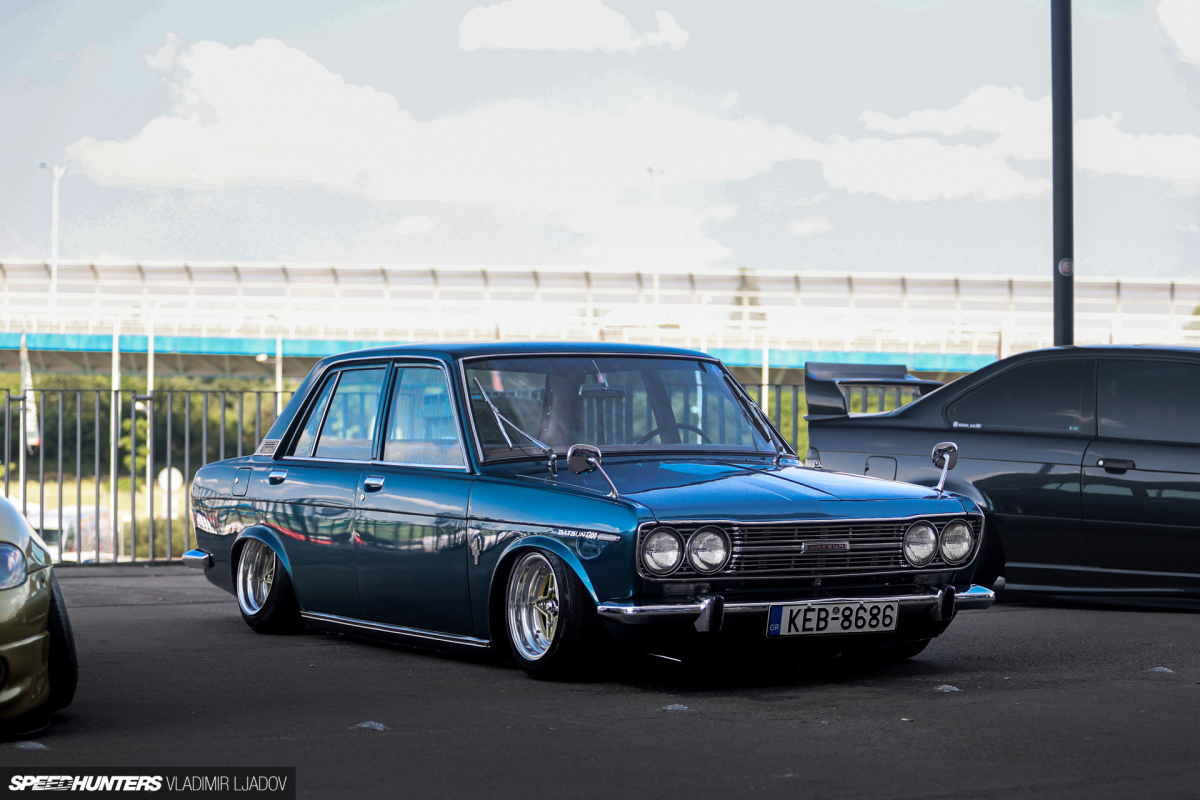 Suspension is comprised of custom-fitted Air Lift Performance front struts and Slam Specialties RE-5 bags in the rear.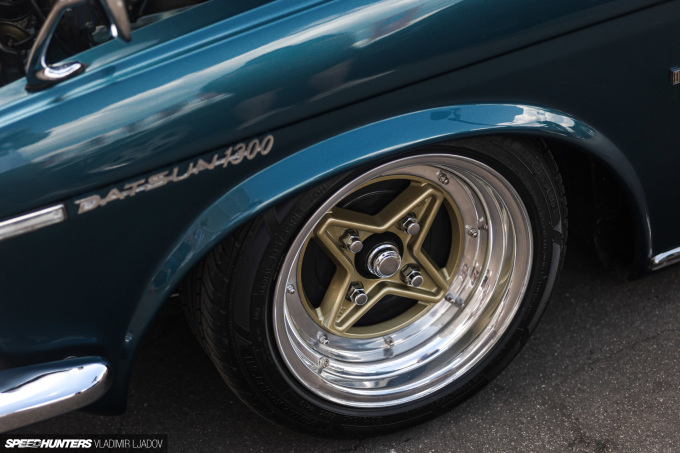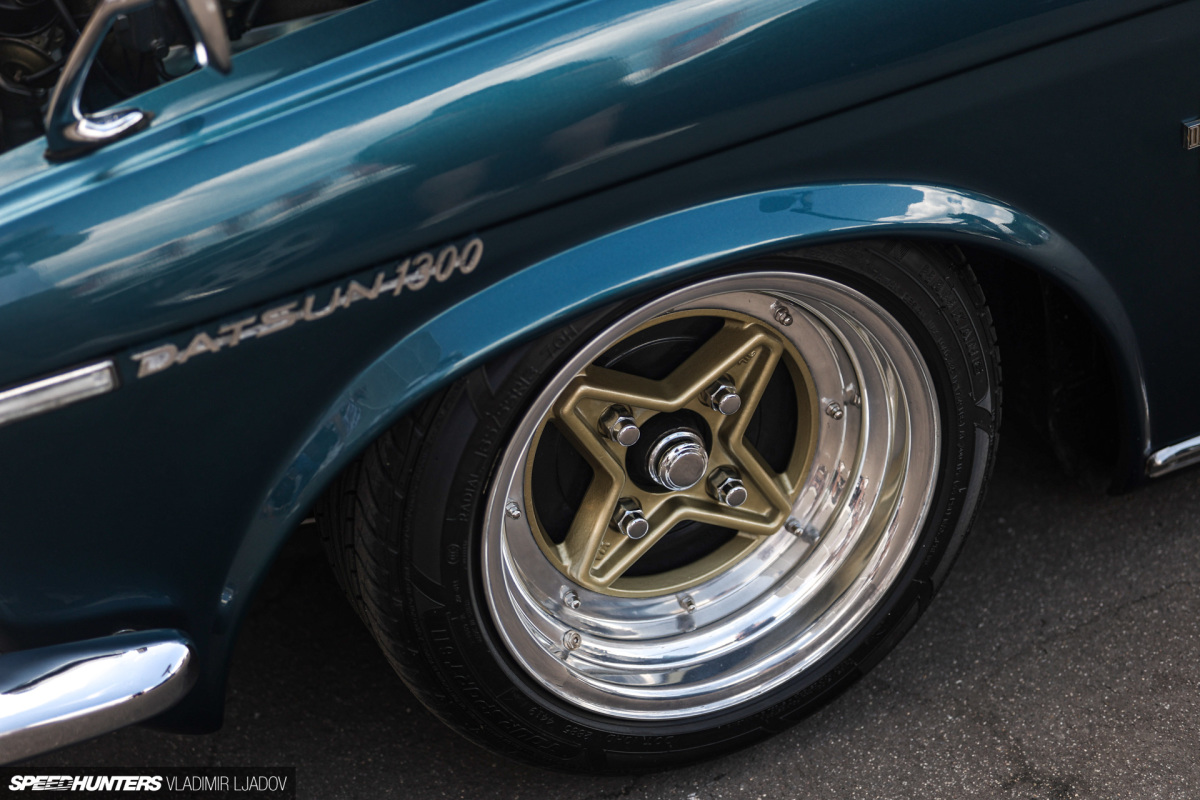 The front and rear fenders have been stretched to accommodate 13×7-inch (-1 offset) Enkei AP Racing wheels, while inside and out the Datsun was repainted in gorgeous Nissan Pacific Blue. The front fender mirrors are a classic JDM touch.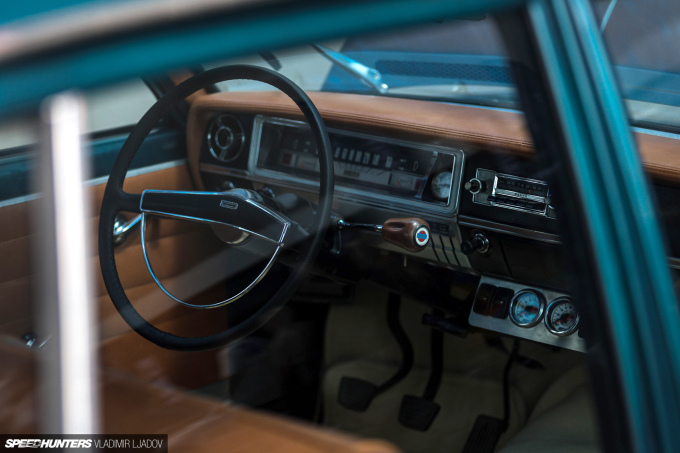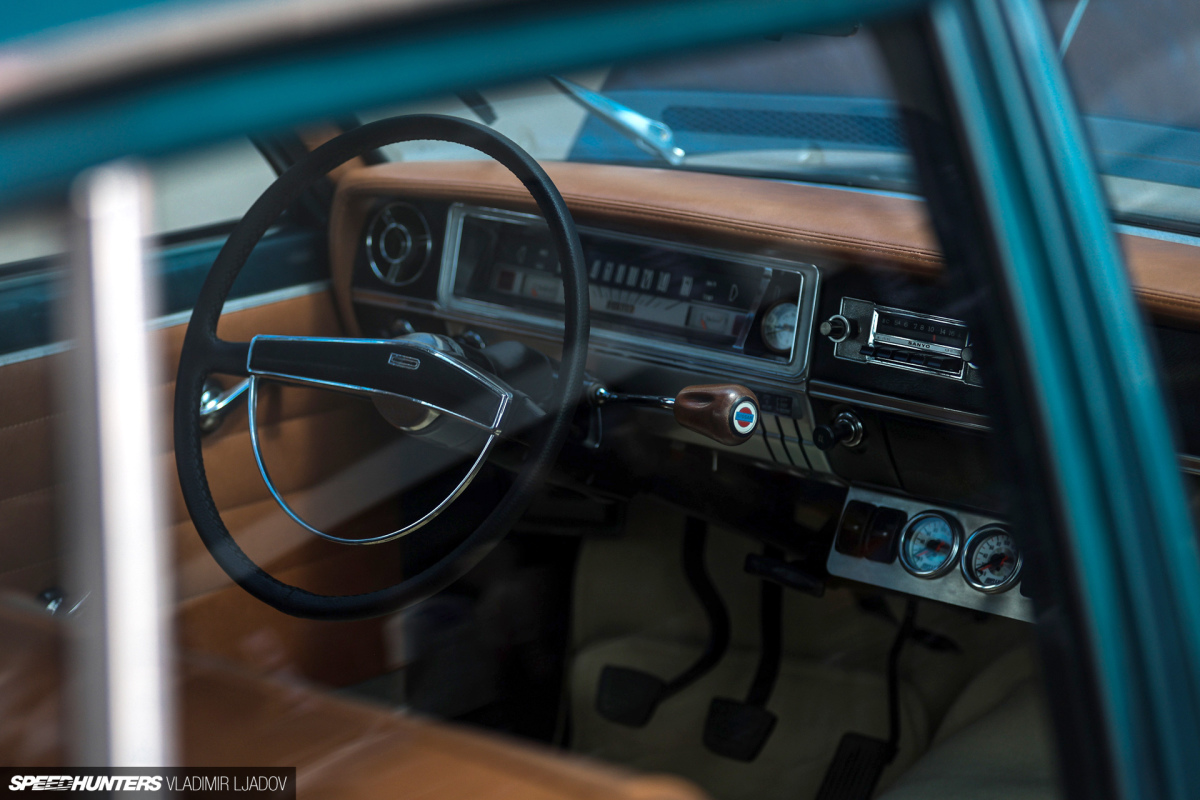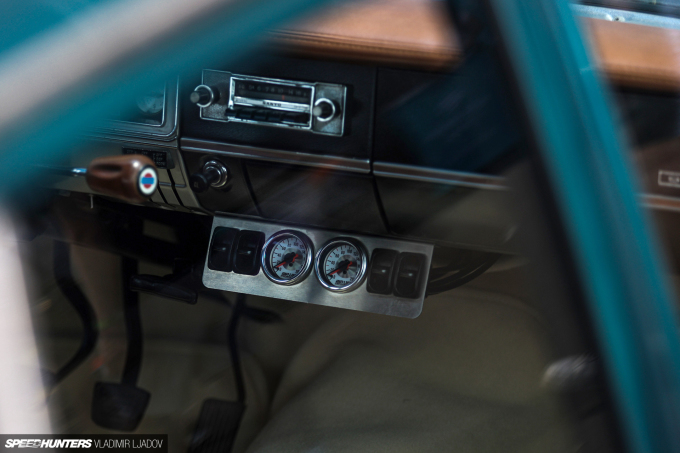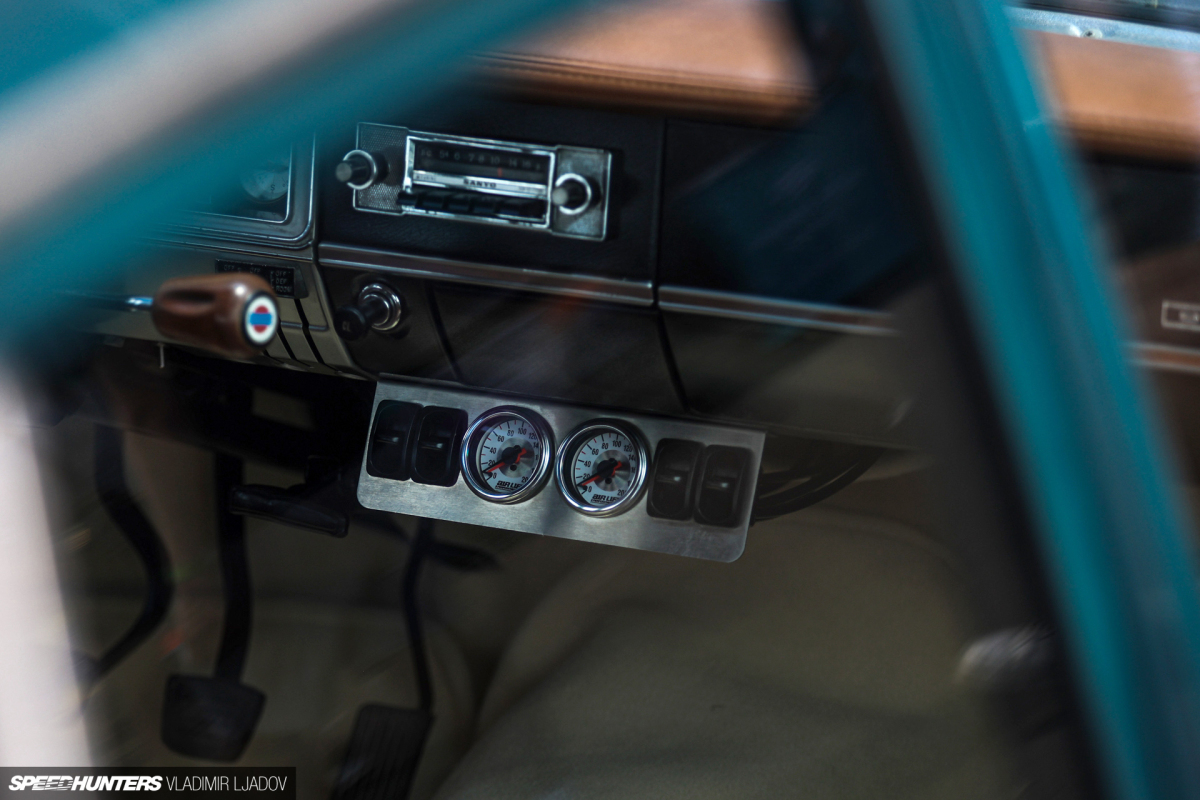 Inside, the interior has been transformed with brown accents, milky white carpets and wood trim in the trunk. The original Sanyo radio remains in center of the dashboard as a nostalgic reminder of simpler times, along with a rare set of old school Japanese speakers. Manual switches and twin Air Lift gauges for the air ride sit in a custom panel under the dash.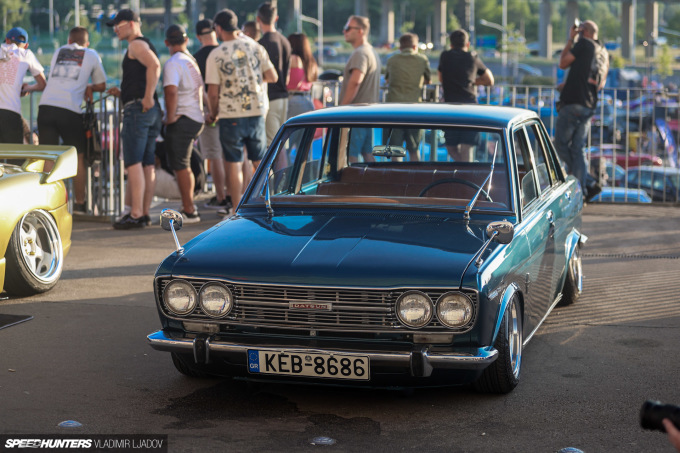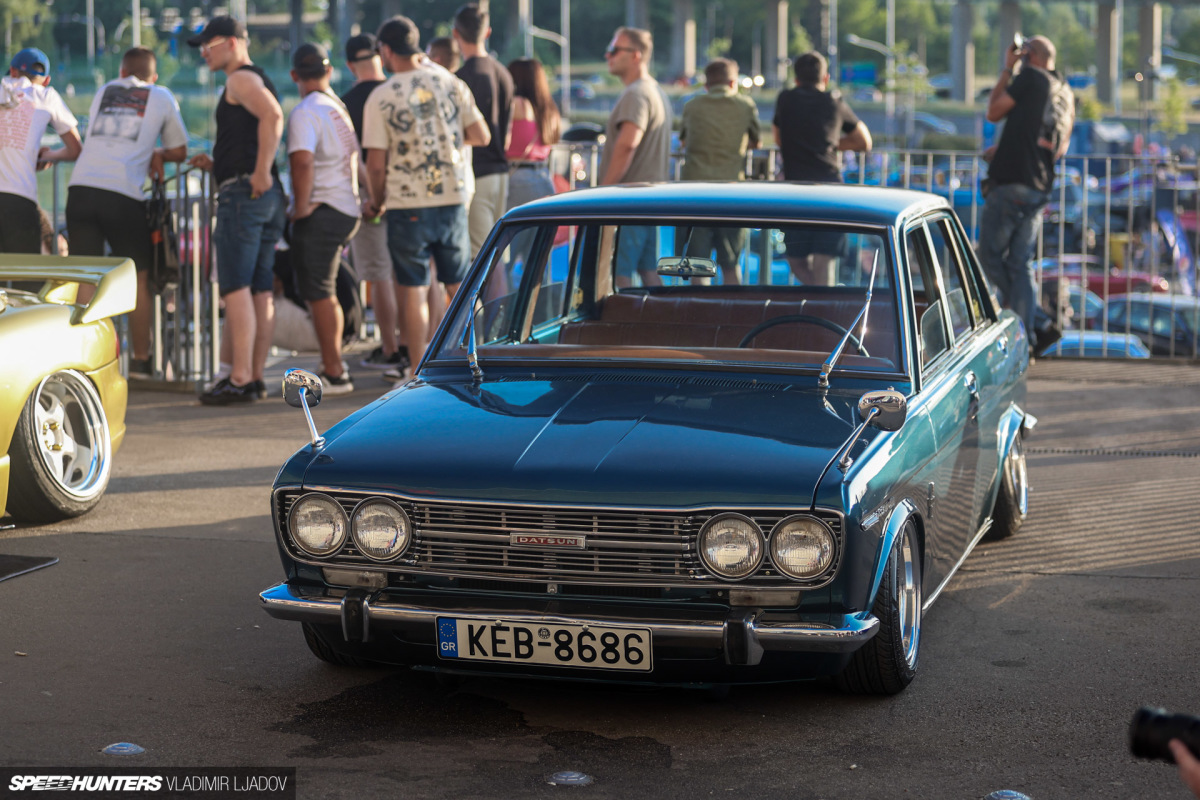 Over the course of two years, George worked on the bodywork, paint and assembly, dedicating an average of three hours per day to the project. While he handled most aspects of the car's restoration himself, George did call on professionals to assist with the seat retrim and chrome work.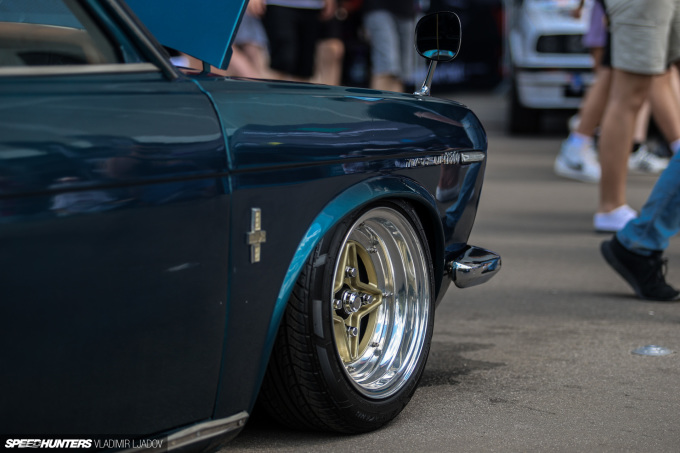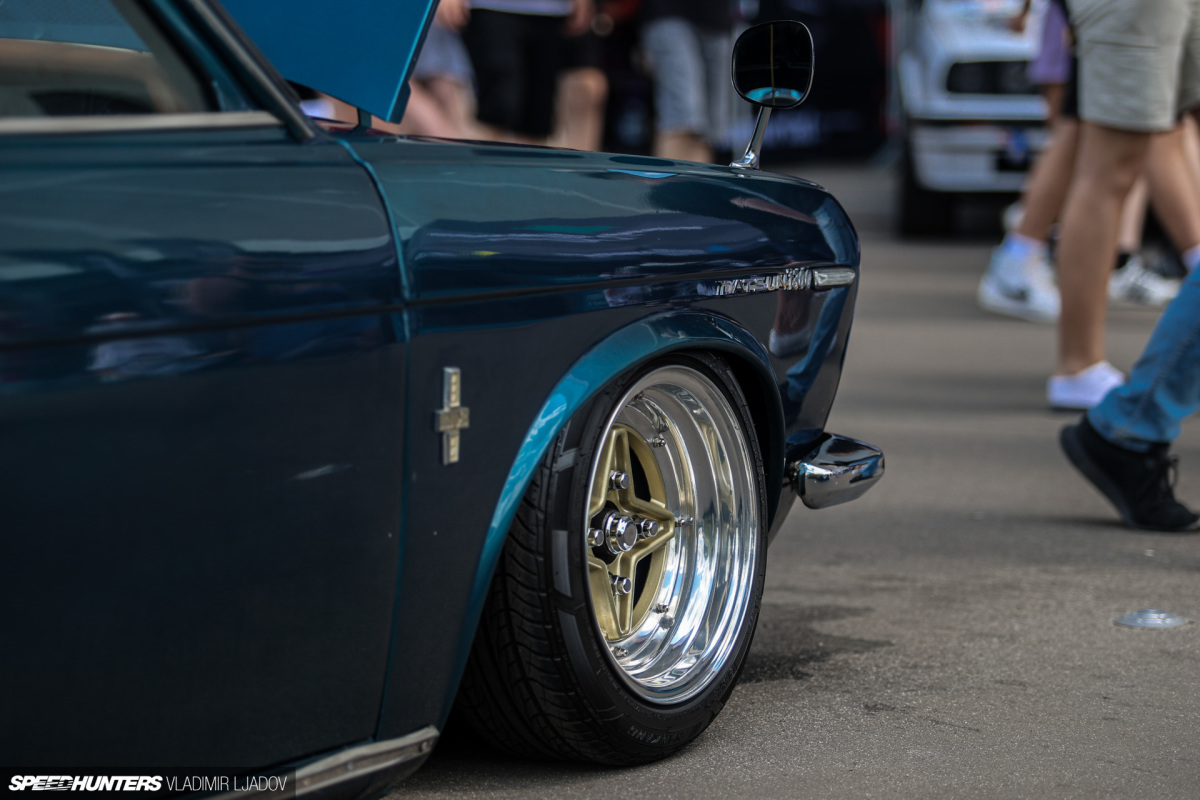 The result of George's hard work is a rare Datsun 510 that I think is stanced to perfection, hence why it was my standout. Being at Ultrace 2023 also provided George an opportunity to connect with others and further fuel his passion. Expect to see his 510 coupe on show in the near future.
Vladimir Ljadov
Instagram: wheelsbywovka
because@wheelsbywovka.com
www.wheelsbywovka.com