Once upon a time, just the thought of a Pontiac Fiero GT fitted with Lamborghini-style doors would have conjured up images of Xzibit and West Coast Customs doing unspeakable things on MTV.
But now? The only images you need to see are of Mariusz Michalski's laid-out masterpiece. And rightfully so; this Fiero has just taken the top prize at Ultrace 2023 in Poland.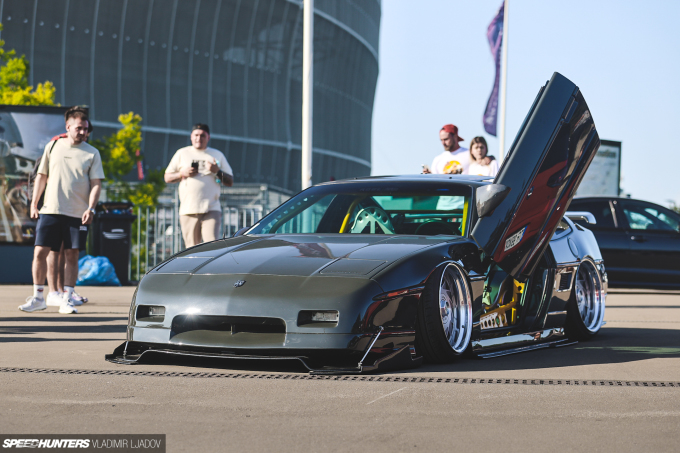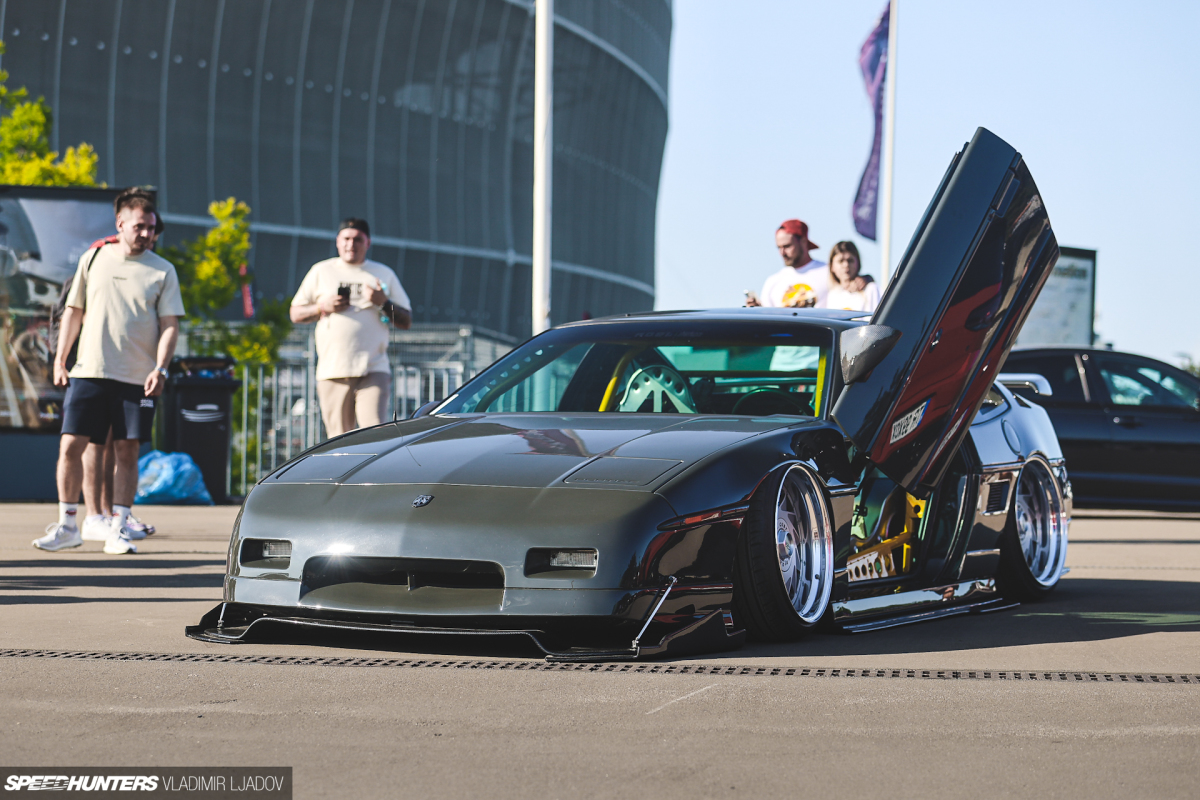 I first laid eyes on Mariusz's Pontiac last year here in Wrocław. While it wasn't in the 100% final form we see today, it was still abundantly clear that this was no ordinary, lowered Pontiac. Thankfully, it was also not one wrapped up in the 'replica' bodywork of another make and model, a fate many Fieros have met.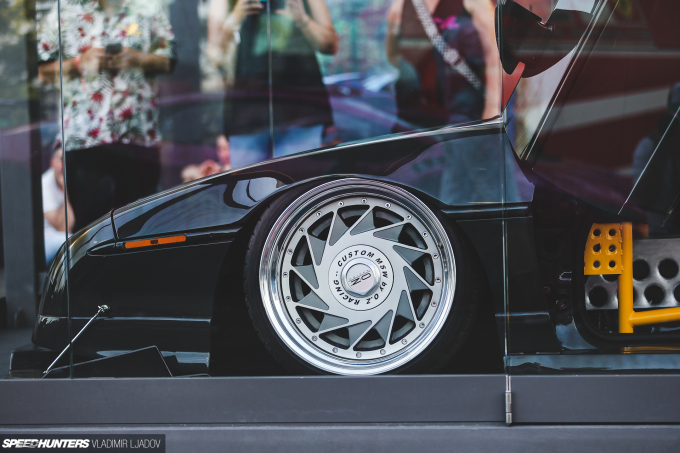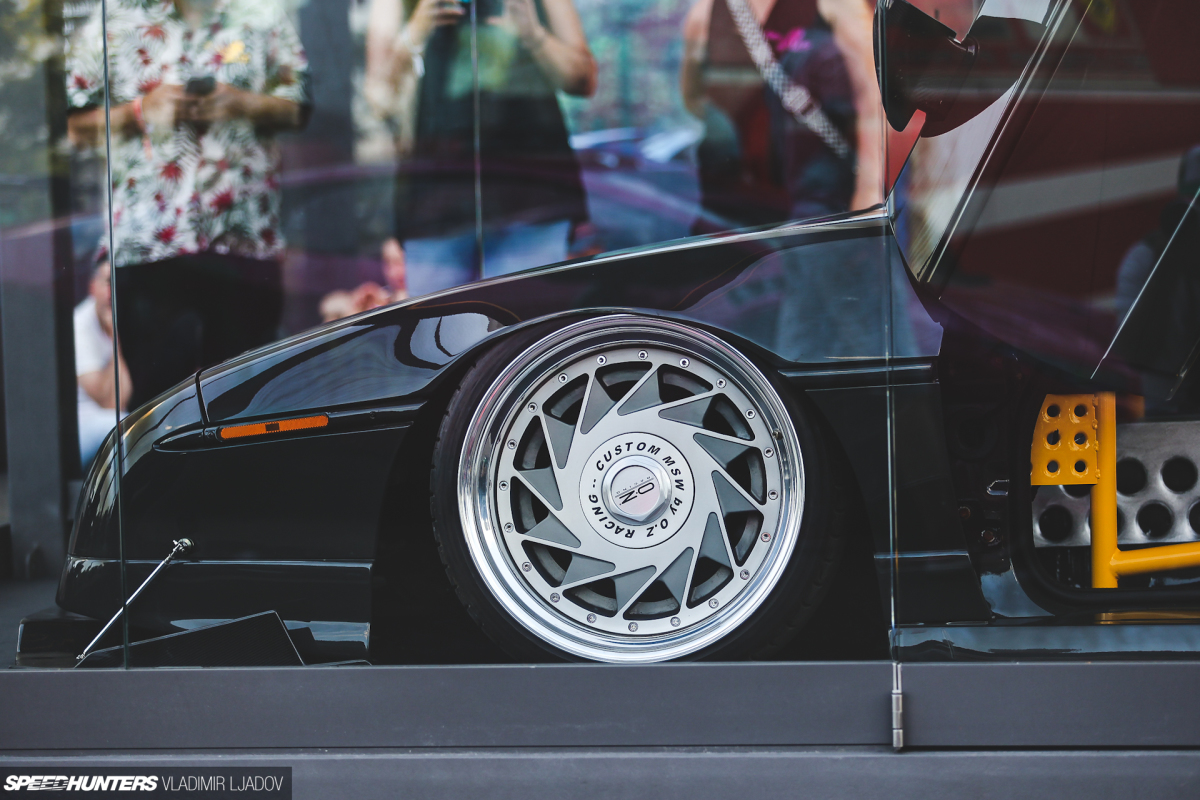 Flaunting a custom wide-body conversion that's been meticulously sculpted to complement the Fiero's lines (something nobody in history has ever said before) and millimeter-perfect stance, it demands attention. In fact, the Pontiac has a presence unmatched even by most modified supercars that were on display at Ultrace. Those custom OZ Racing wheels give it a hint of Alpine GTA.
Annoyingly for anyone who didn't attend Ultrace in person over the weekend, the Fiero GT was displayed inside a glass box which made the small task of photographing it a tad difficult. But you can see more shots of the car (minus the glass) on the Facebook page Mariusz has set up for it. Powering the Pontiac is its original 2.8L V6.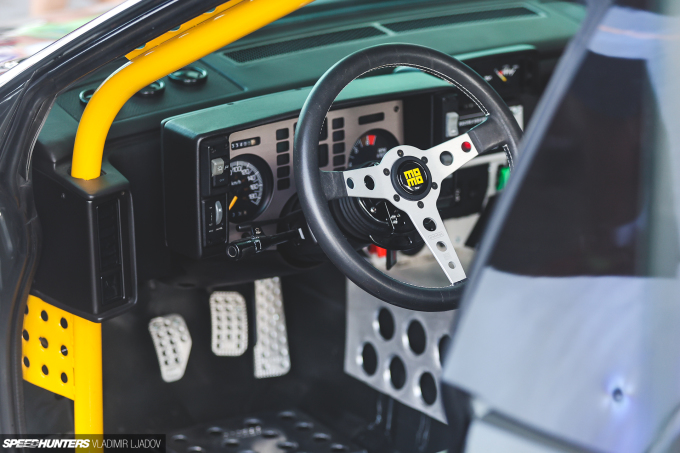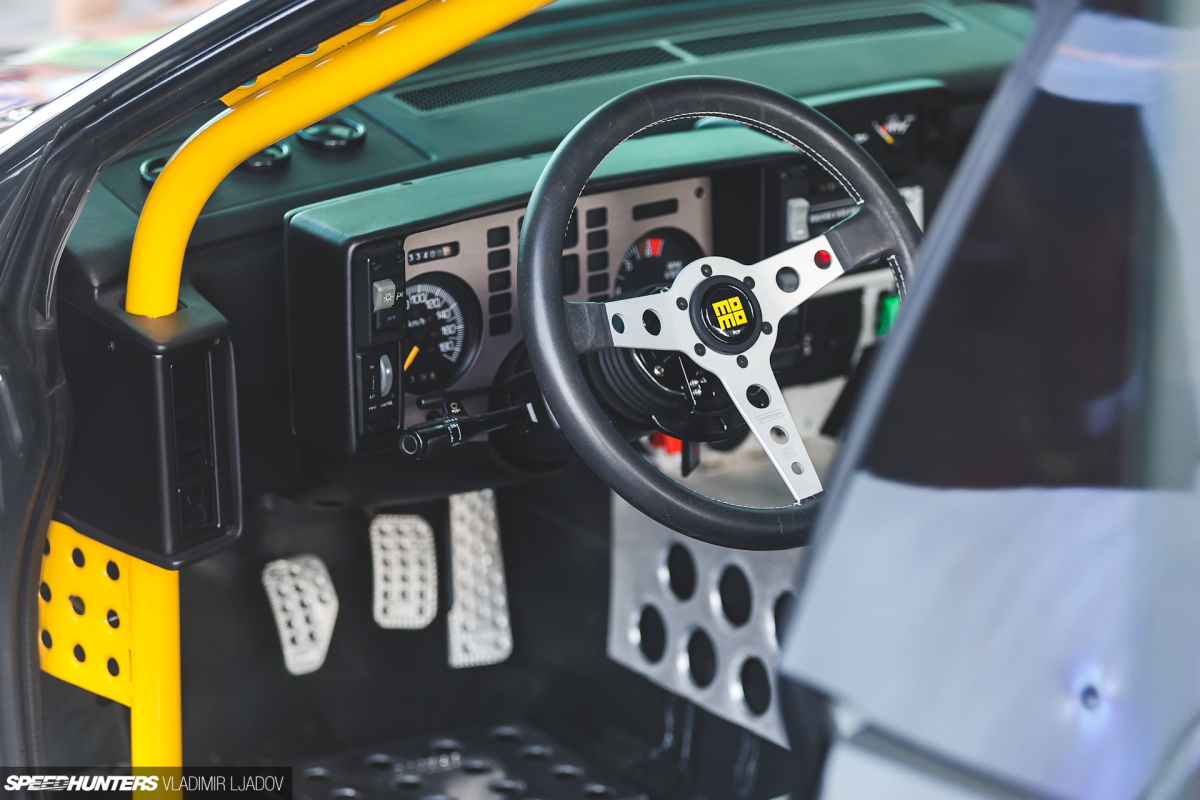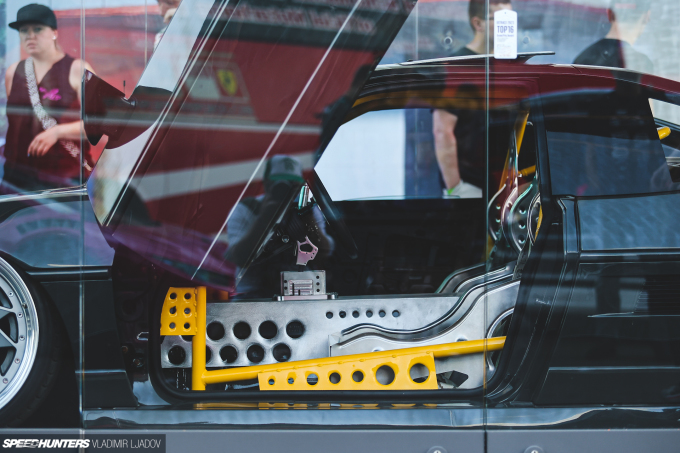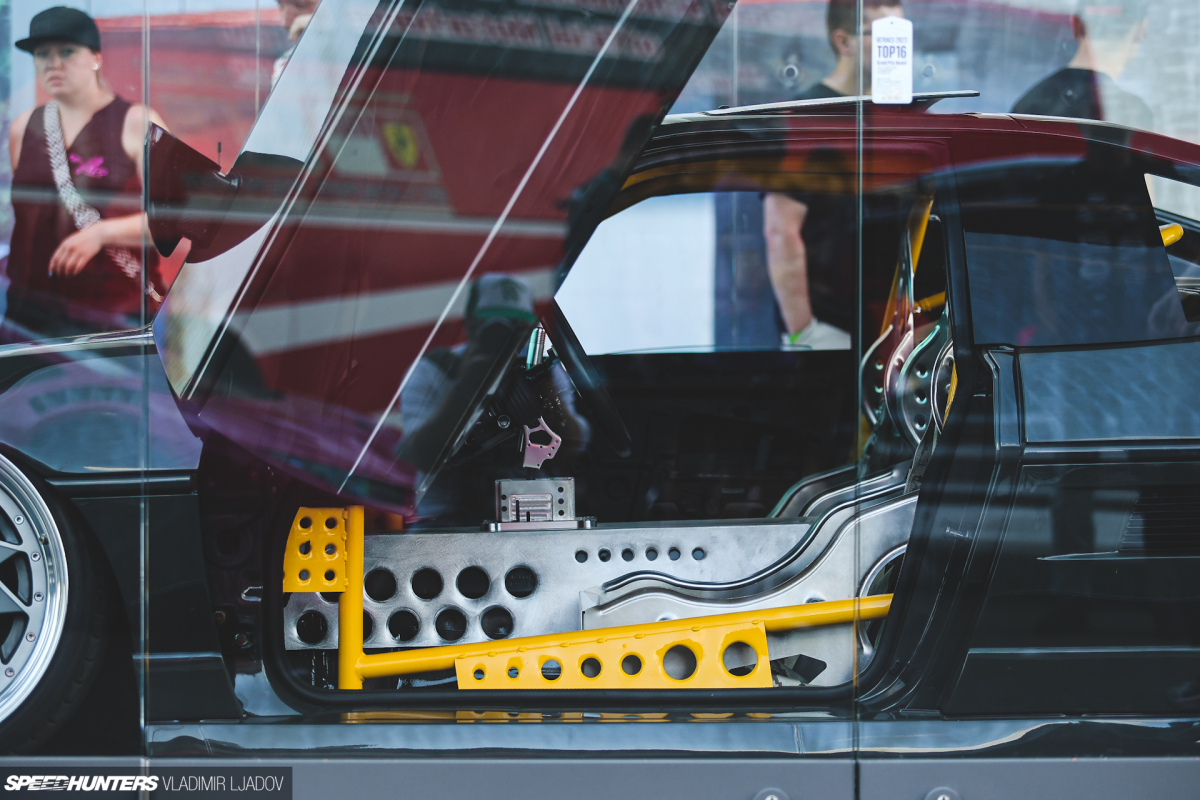 What's easy to see is just how bonkers the interior is. It's one of the strongest and most unique elements of the build with a full cage and custom aluminium console, matching naked-frame STR racing seats fitted with Sparco belts and more. It feels 'race-themed' without screaming 'motorsport'.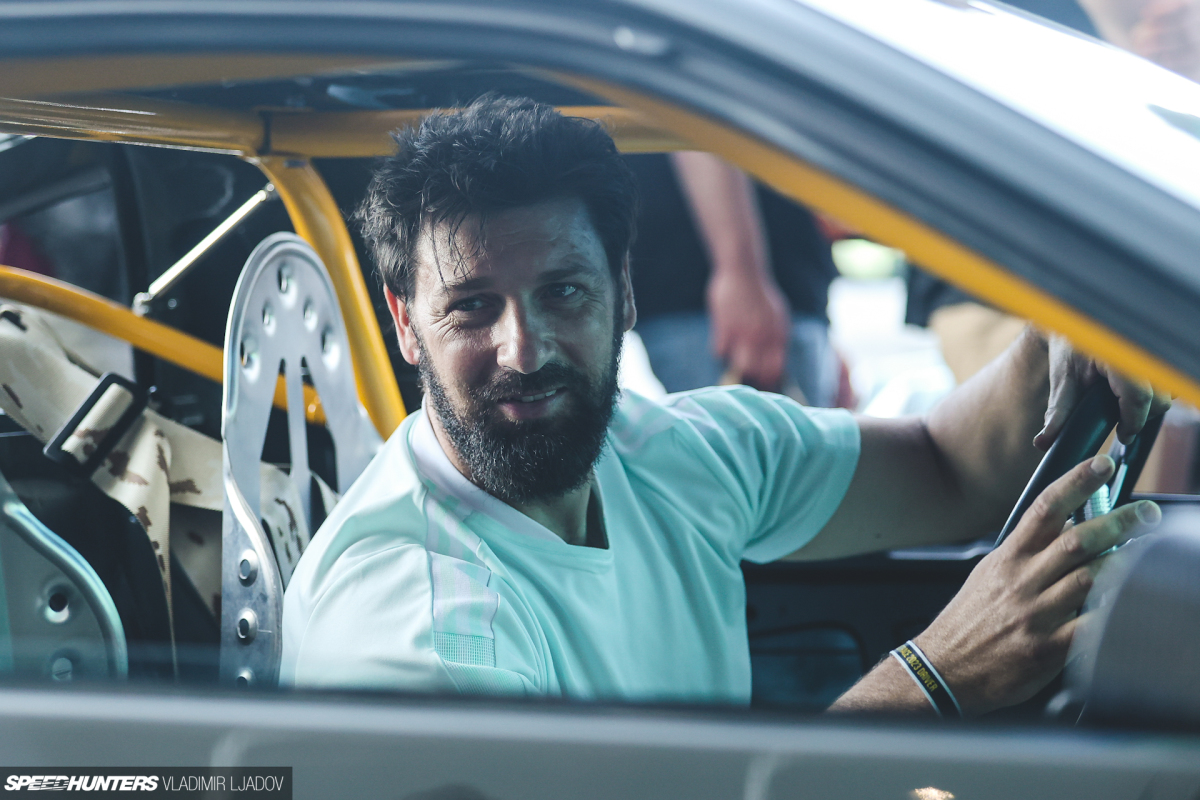 The fact a Fiero GT won the main prize at Ultrace in the company of some very stiff competition is testament to the passion and attention to detail Mariusz has poured into the build over the years, having done the bulk of the work himself. His dedication and love for custom automotive culture shines through in every inch of this one of a kind Pontiac.
Stay tuned for more from Ultrace 2023. Next up, it's our main gallery coverage.
Vladimir Ljadov
Instagram: wheelsbywovka
because@wheelsbywovka.com
www.wheelsbywovka.com