We've all seen our fair share of DIY disasters, but this is not one of them. It's the complete opposite.
What started out as a stock Honda Civic SiR has been transformed into a modern show-stopper by 21-year-old Towa-san.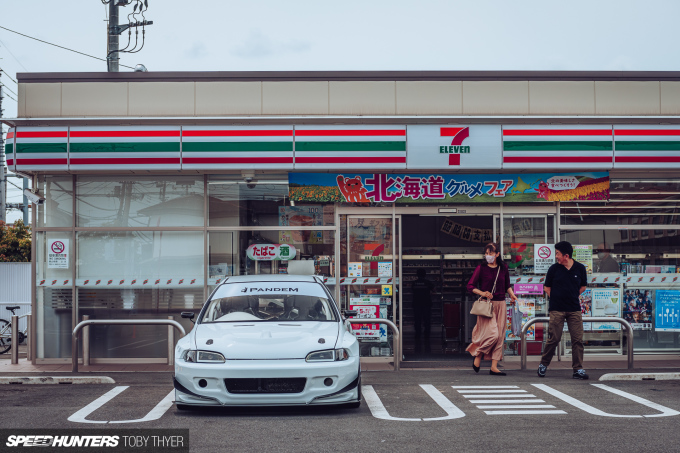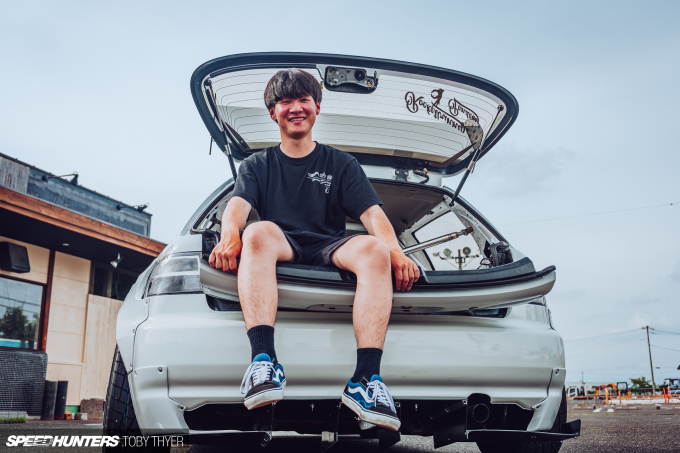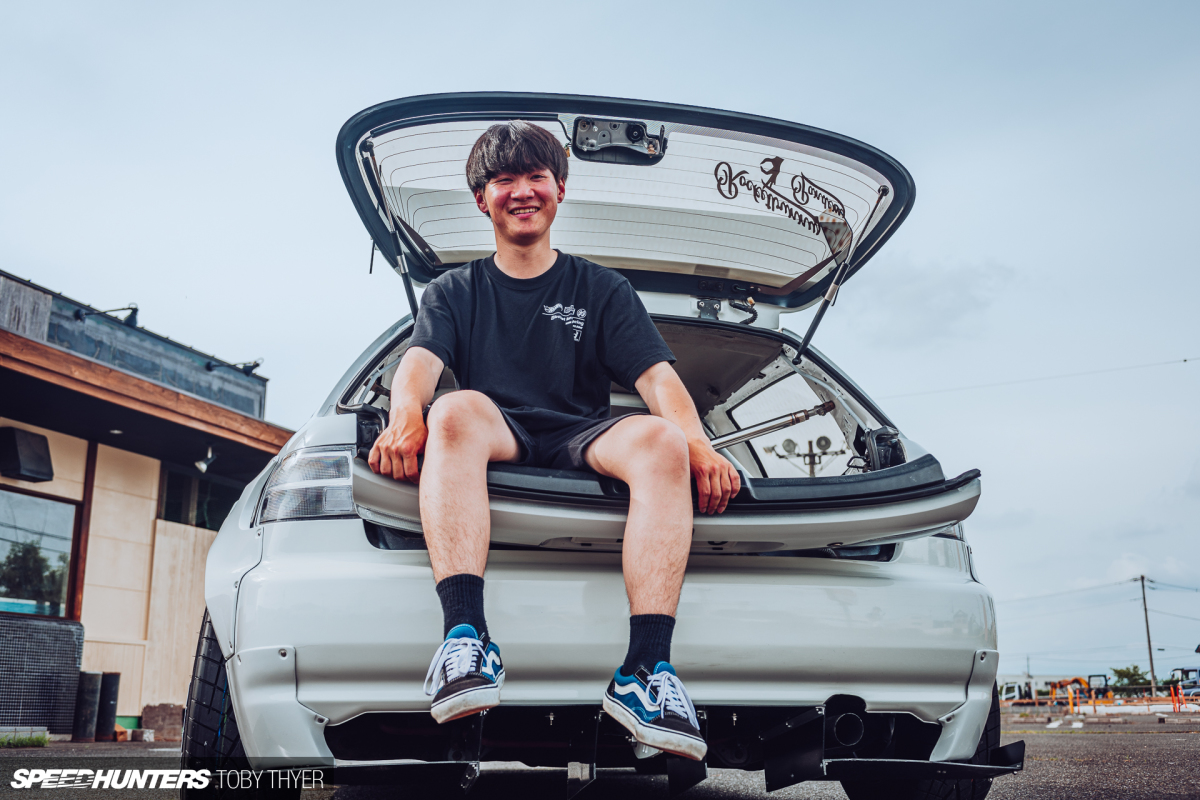 This is not a new story by any means. I've heard about kids buying their dream cars before they're actually old enough to drive, but it's certainly not a common scenario. In Towa-san's case, he picked up the genuine EG6 years before gaining his driver licence at 18, and for next to nothing. Remember those good old days?!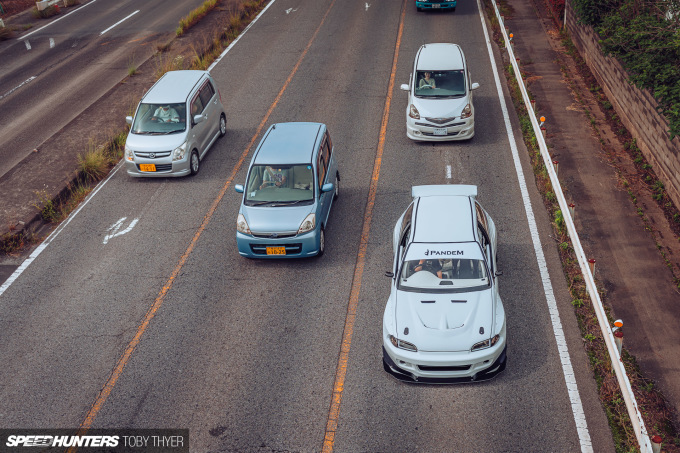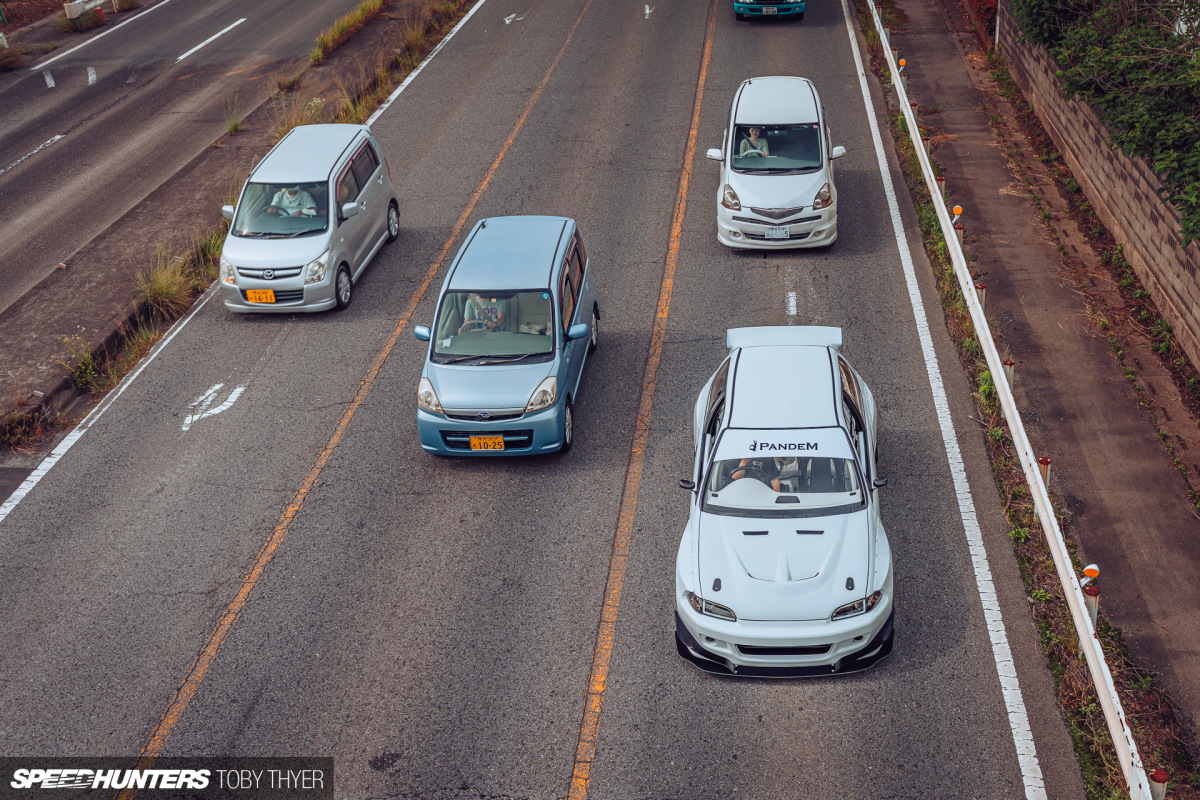 Like many people of his generation, Towa-san was introduced to the EG-series Civic hatchback via YouTube videos. He instantly fell in love with the car's look and, specifically, the SiR's out-of-the-box performance from its factory-fitted B16A DOHC VTEC engine. Towa-san wasted little time formulating a plan to not only own an EG6, but building one up into something special.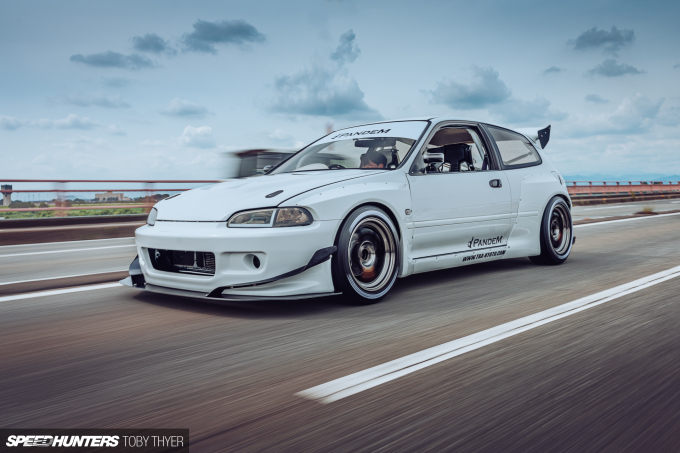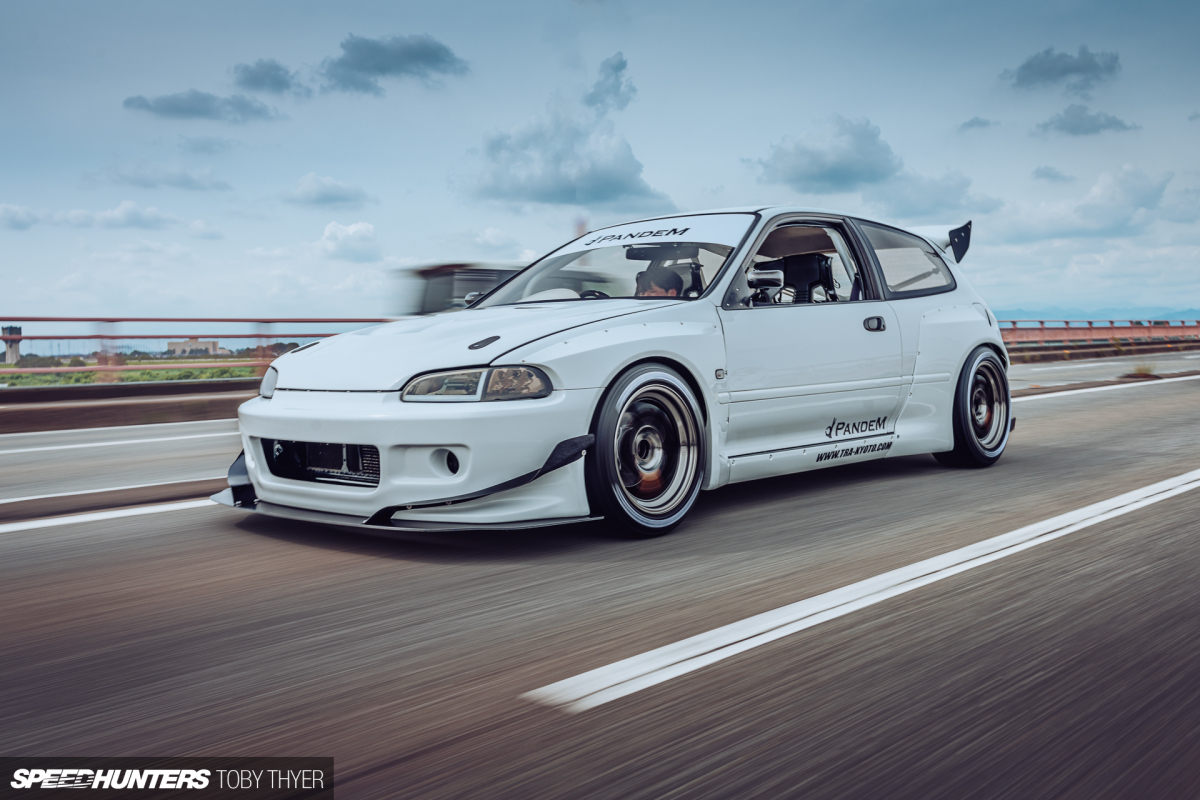 I often hear older enthusiasts complaining that youngsters aren't into cars like they used to be. While this is true to some extent – especially now given the costs of running a performance car let alone purchasing one – it's more likely that the number of kids getting into cars is just fewer than before. However, the quality of their builds might just be getting better.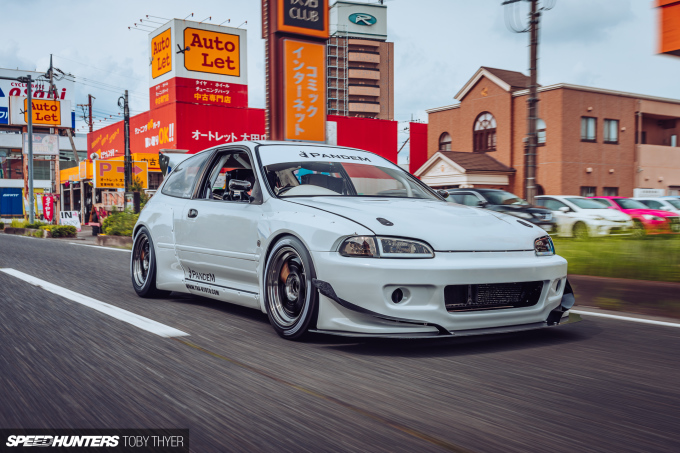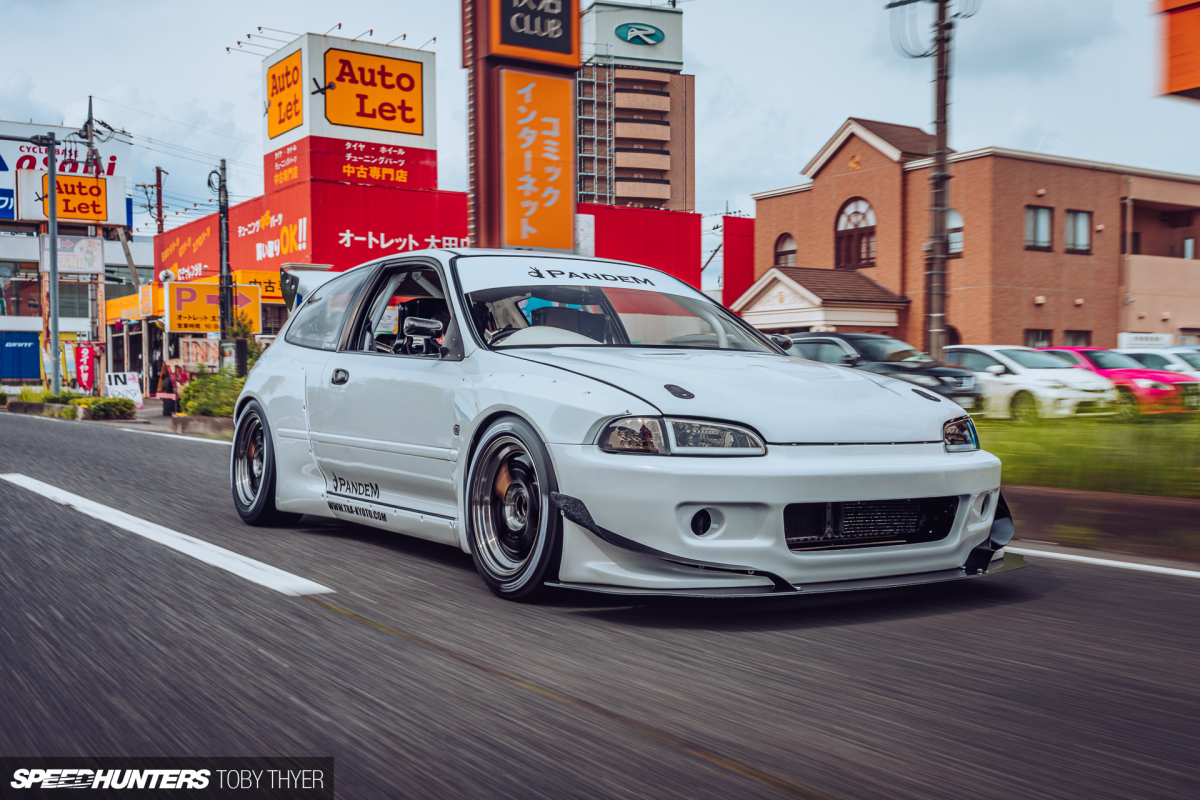 Tuner cars from the JDM golden era are becoming rarer and therefore more desirable, which in turn increases the care applied by their owners. This has to be a good thing.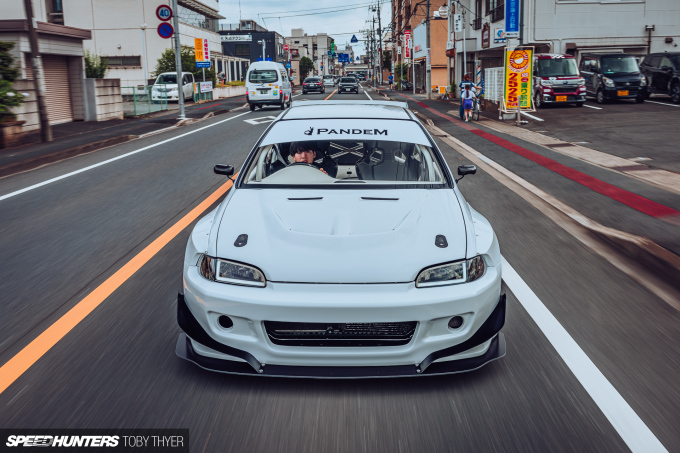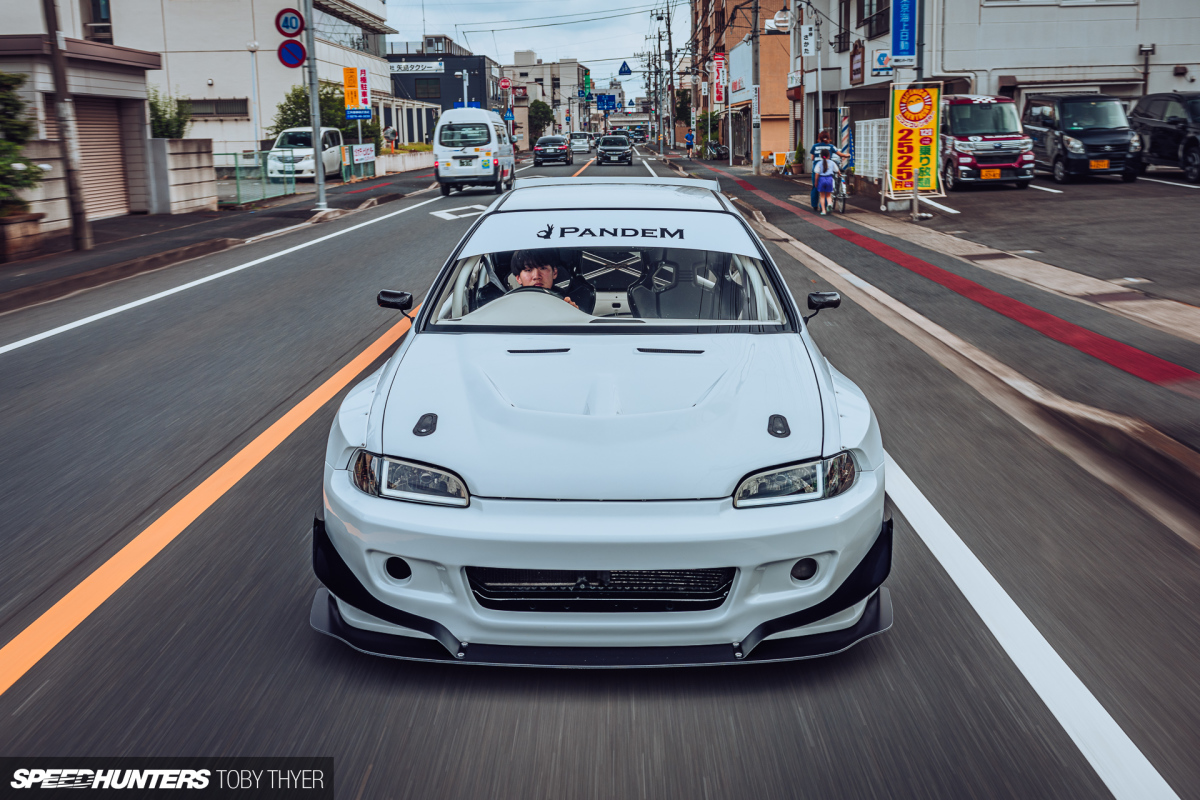 The proof of that is in the pudding here. This build has been very well executed by a lad young enough to be my son. That's a scary thought.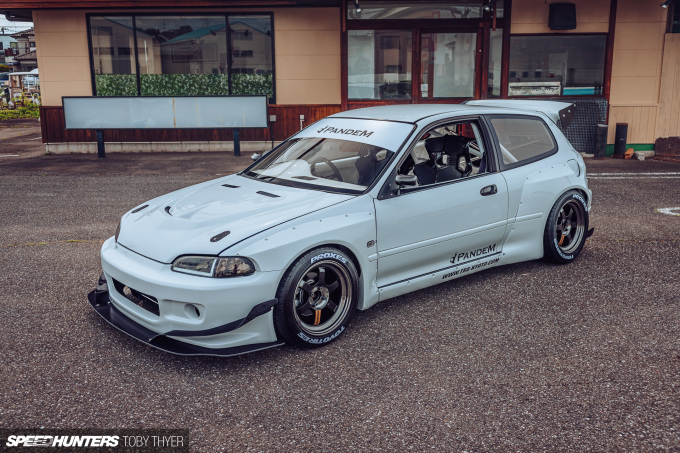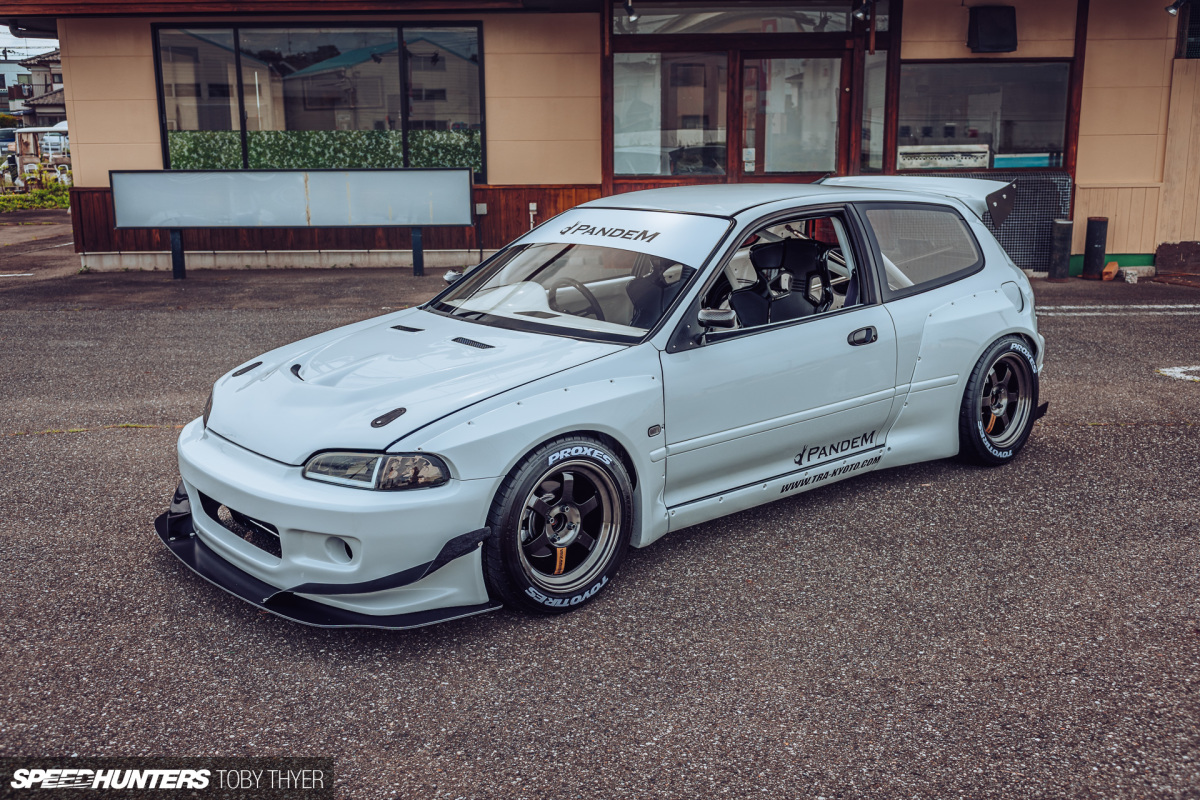 To be fair, anything with a Pandem wide-body is going to turn a few heads whether you like the bolt-on overfender style or not. There's no denying that the Kei Miura kit transforms the Civic from a bubbly grocery-getter into a staunch little gremlin.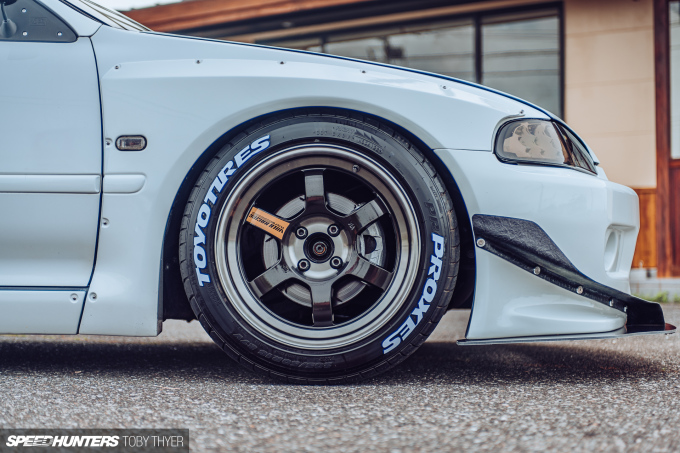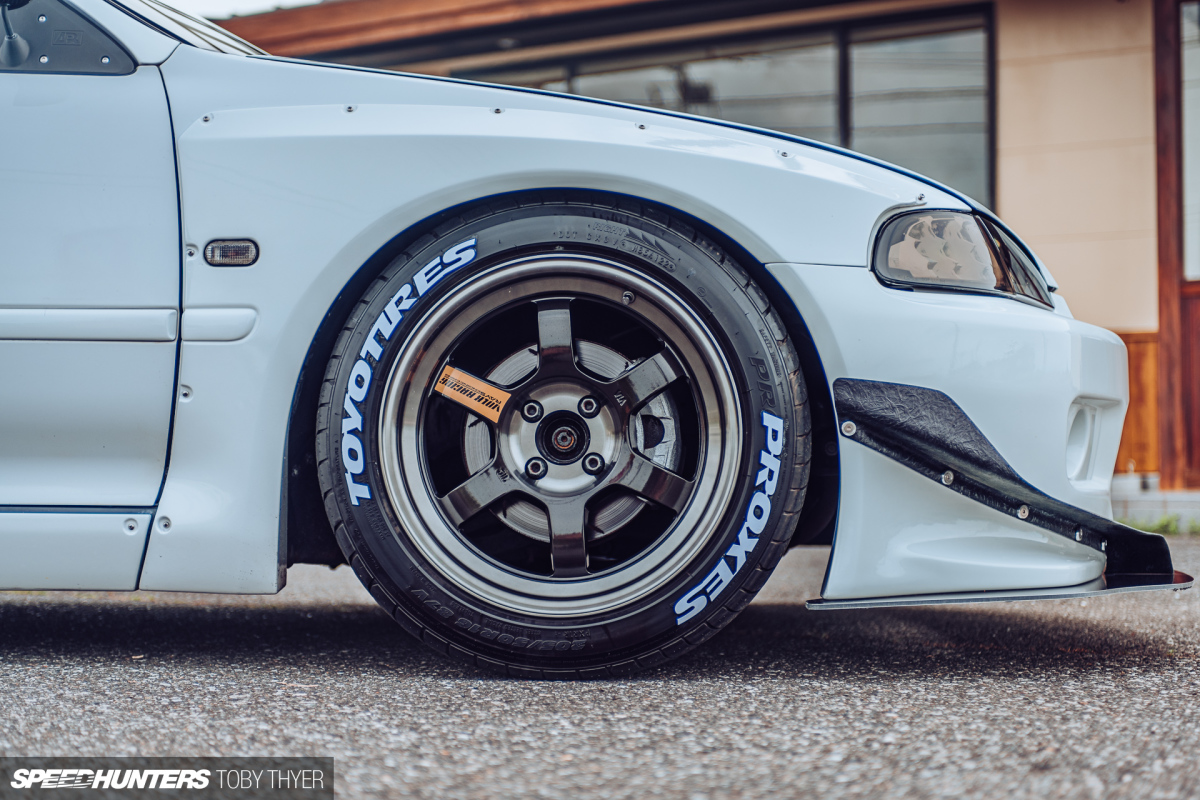 Aside from the wide-body kit, you might also spot the Weber Sports vented bonnet, clear head and tail lights, APR Formula GT3 carbon fibre mirrors, and of course the RAYS Volk Racing TE37V SL 2016 Limited wheels.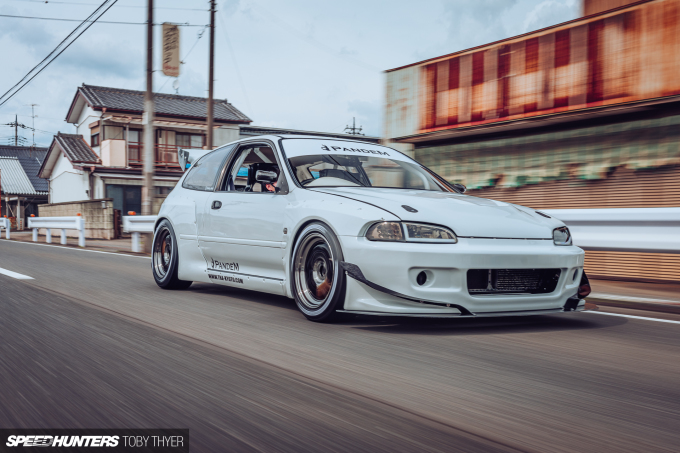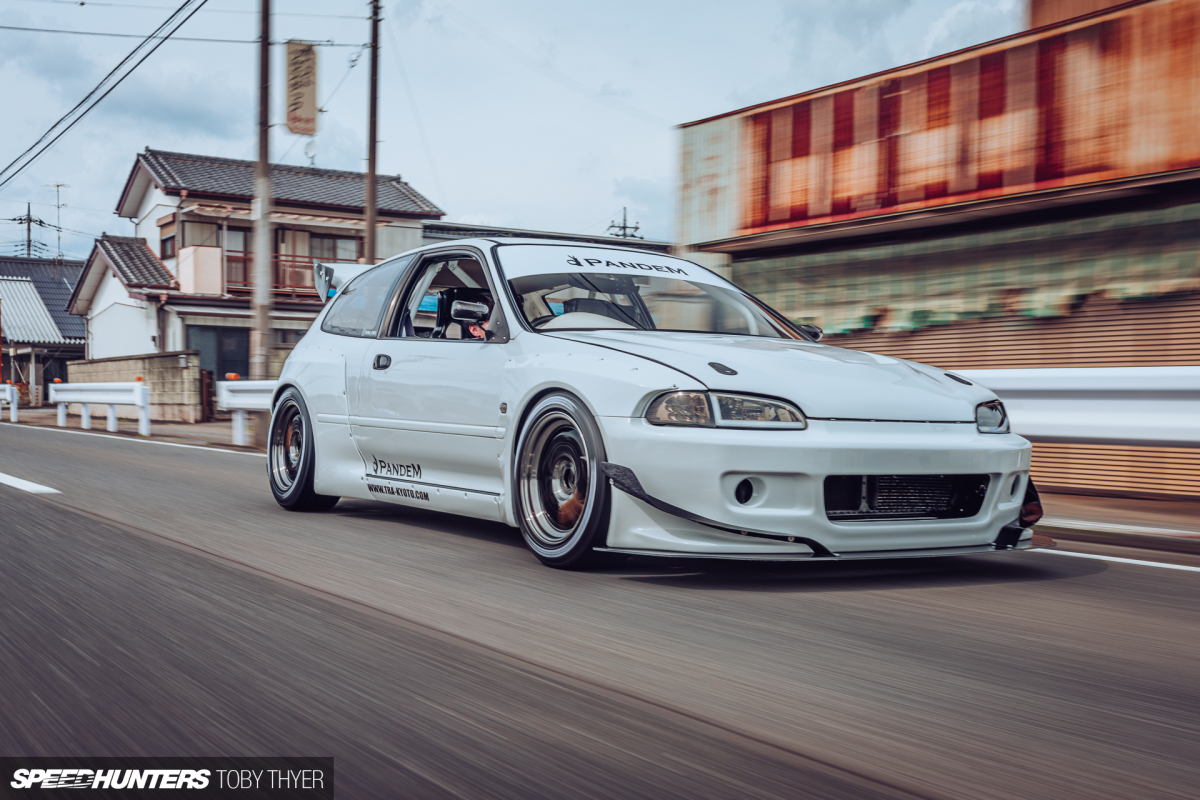 If you're not impressed by the results of the transformation, know that Towa-san has done all the work himself. Not bad going for a young guy fresh out of high school who had zero modifying experience going into the build.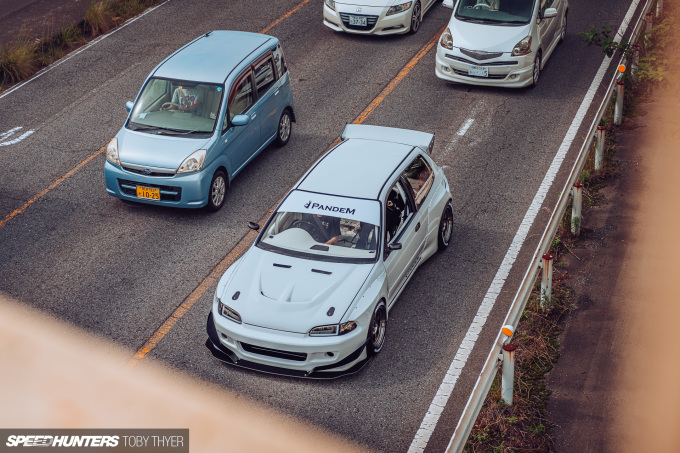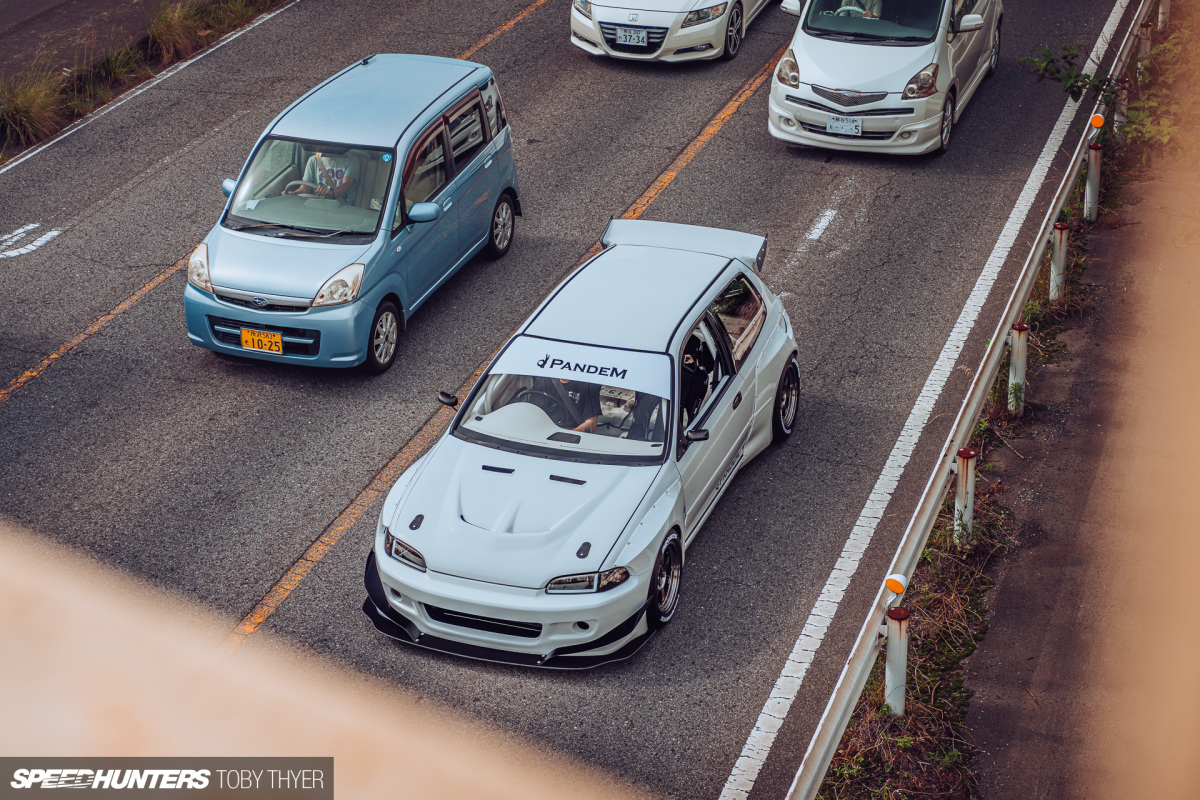 Towa-san's Civic is also a joyful nod at the age we live in. The sheer volume of knowledge available online for tuning and modifying cars of a certain vintage is immense.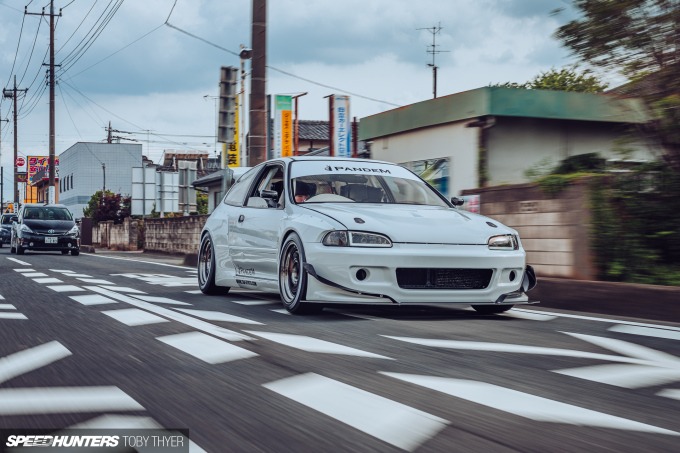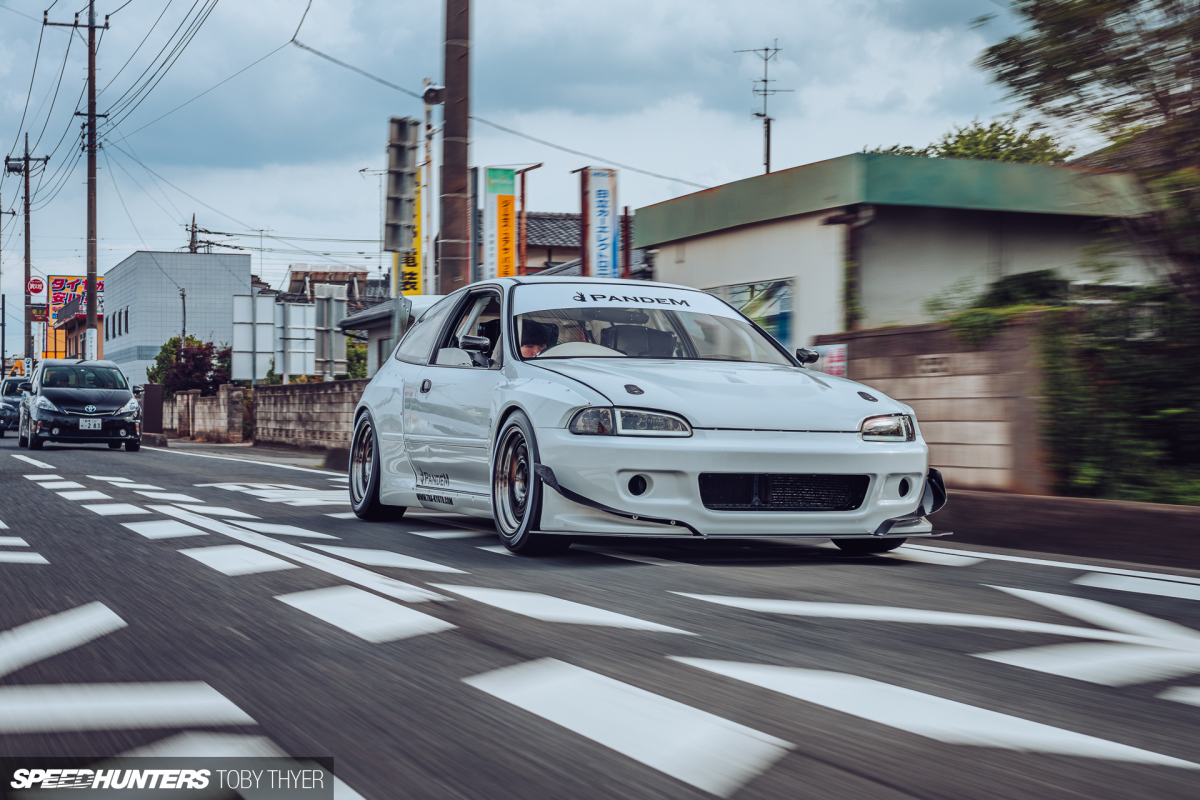 But following a few tutorials on how to cut open a wheel arch is only half of it. To create something outstanding requires a little more. You need finesse, something I believe Towa-san has by the bucket load. I'm quite sure that, in the wrong hands, fitting Pandem over-fenders with no previous bodywork experience could go very wrong.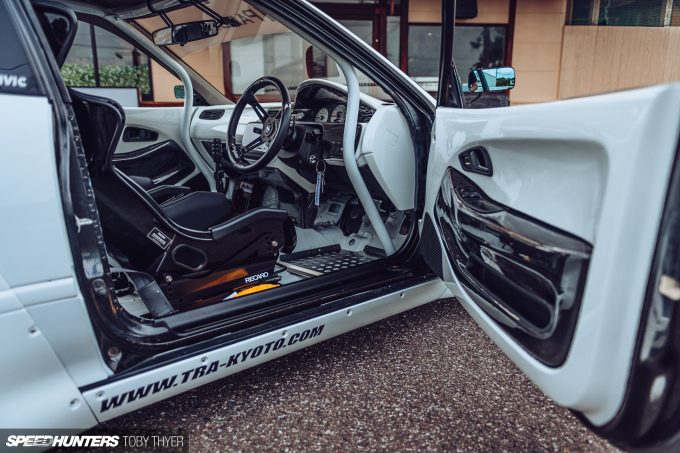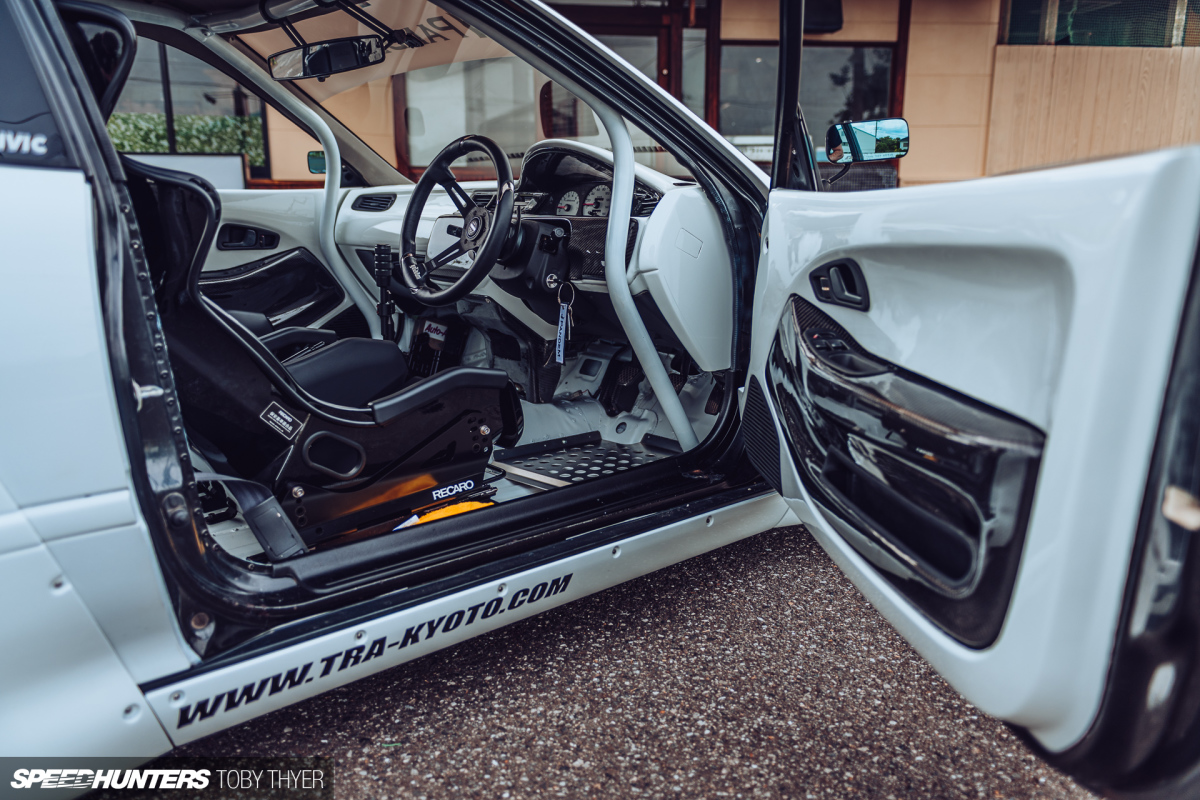 The exterior is only half of this build though. Not only has Towa-san managed to pull off a near-perfect fit and finish on the bodywork, he's also managed to piece together an impressive interior by removing some aspects while adding others. Taking centre stage in the caged cabin is a pair of futuristic-looking Recaro RMS race seats.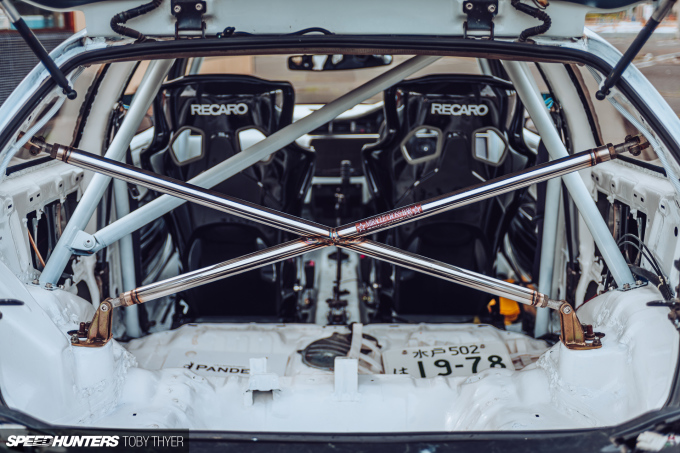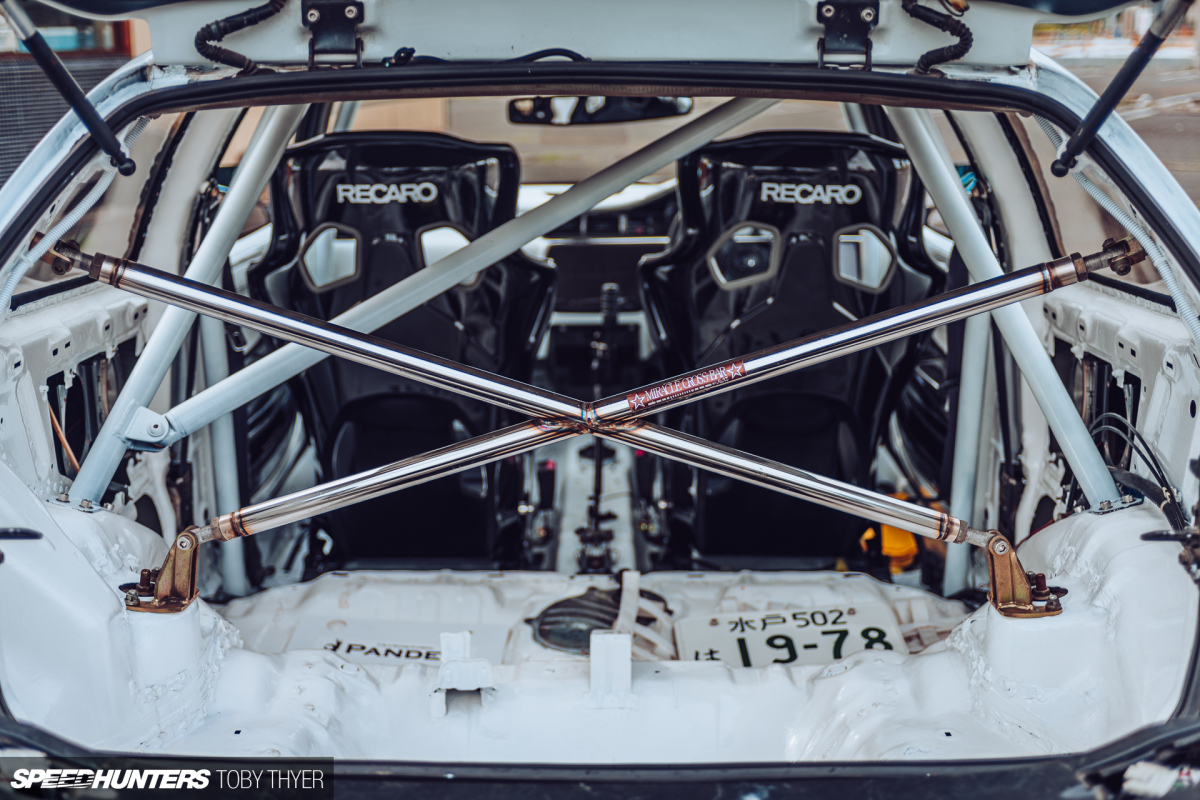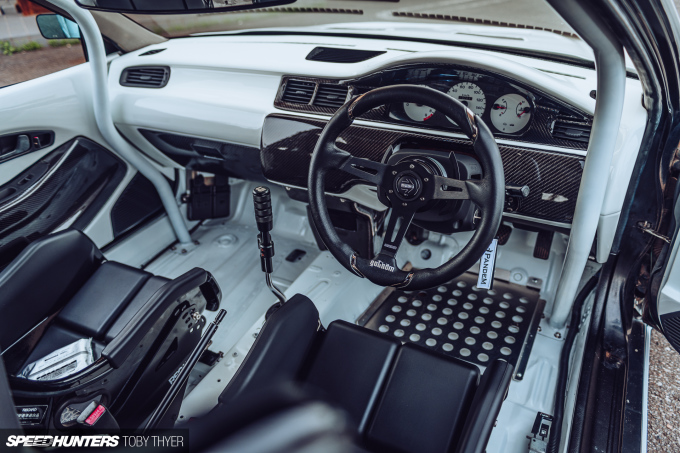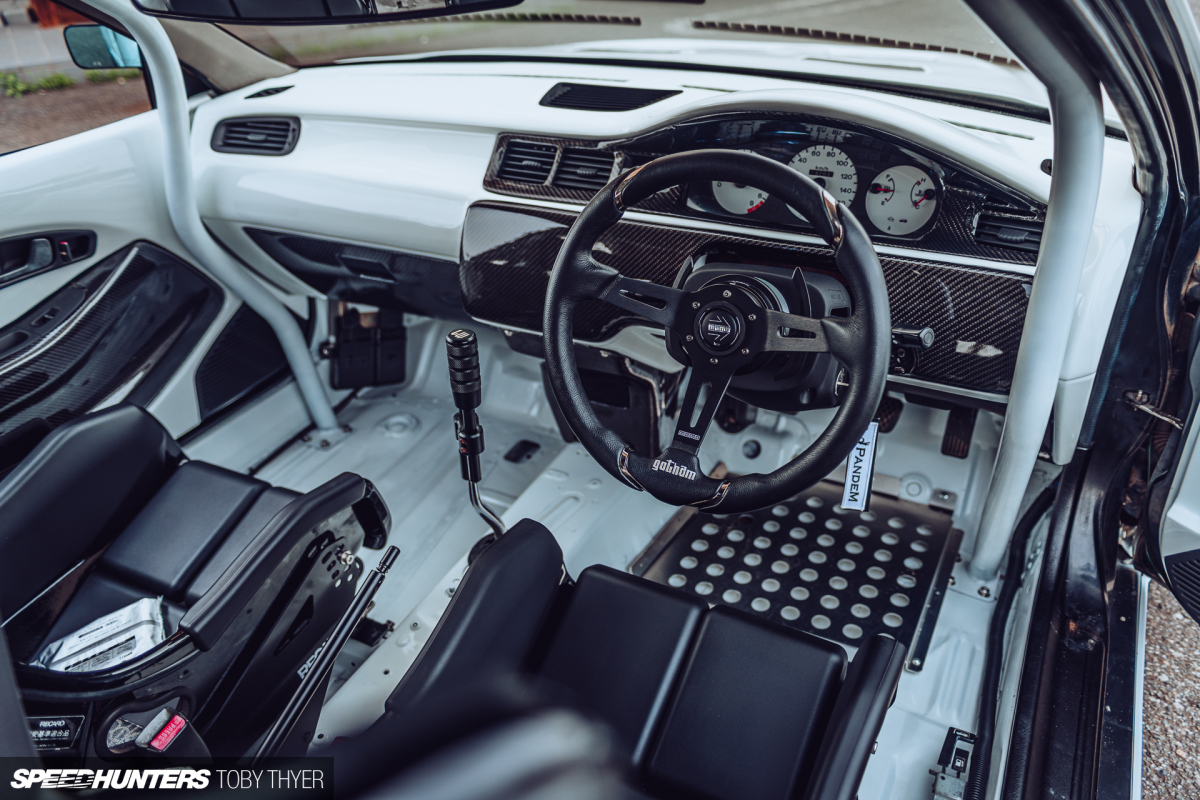 The white gloss and carbon weave may not be to everyone's taste, but again, it's all Towa-san's own work. He also made the meter hood, center console, and air conditioner and audio surround panel. I really dig the interior; it's a tasteful mix of early-2000s 'sex spec' and spaceship-like living quarters, with a motorsport vibe.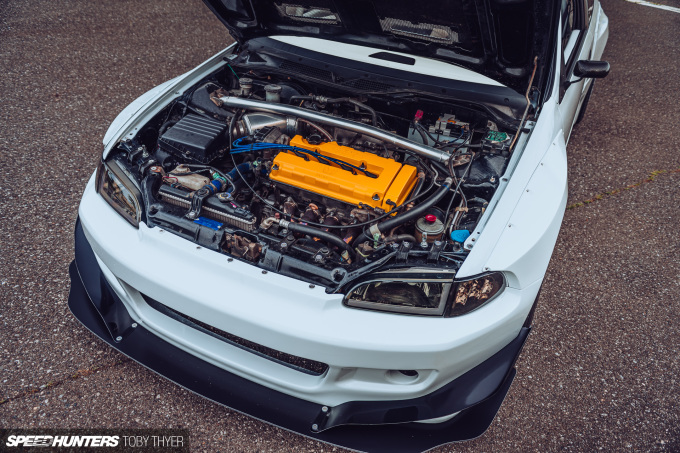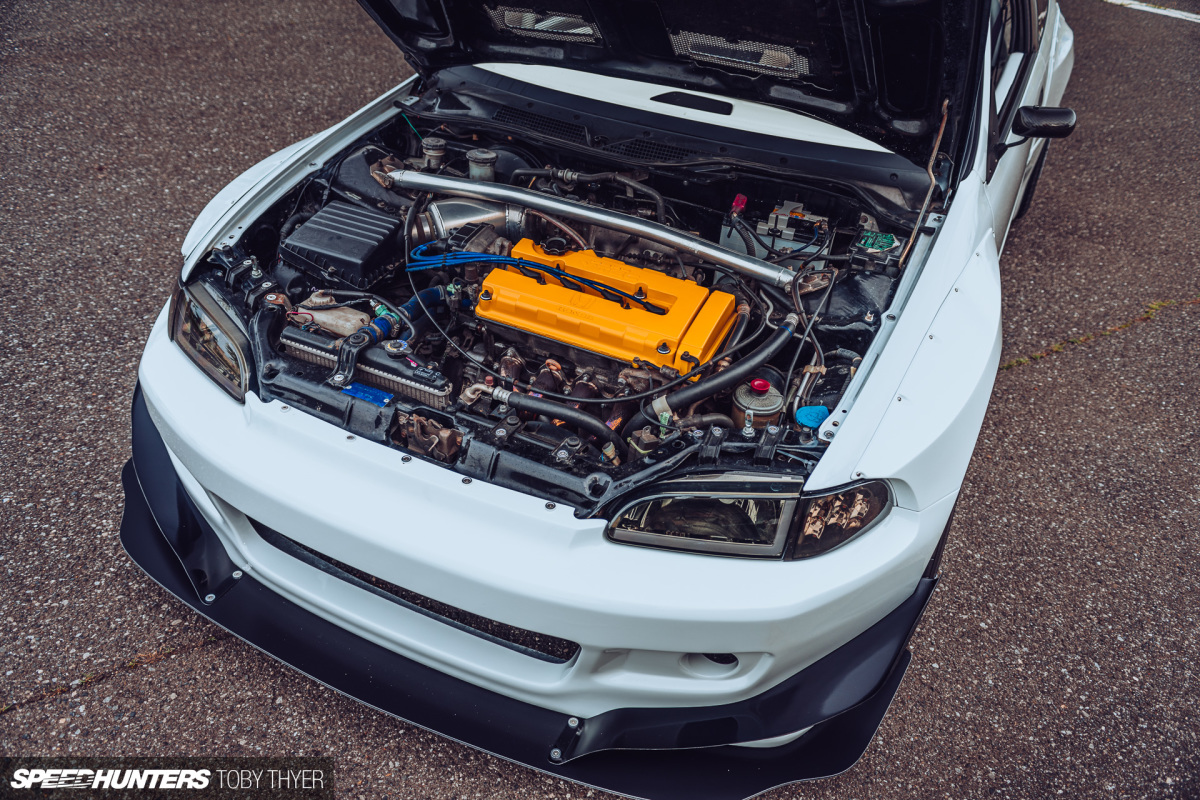 Being an Si-R model, the Civic of course came fitted with a B16A engine up front. It's a tuner's delight, and the next stage for Towa-san is to build the 1.6L four-banger up into something that's on par with the look of the car. There are few little enhancements for now though, namely an ARC intake chamber and a Spoon Sports exhaust manifold running into a Buddy Club Spec II stainless steel system.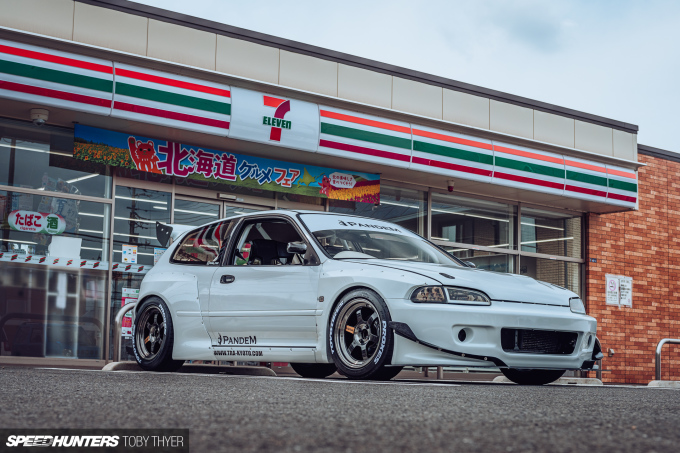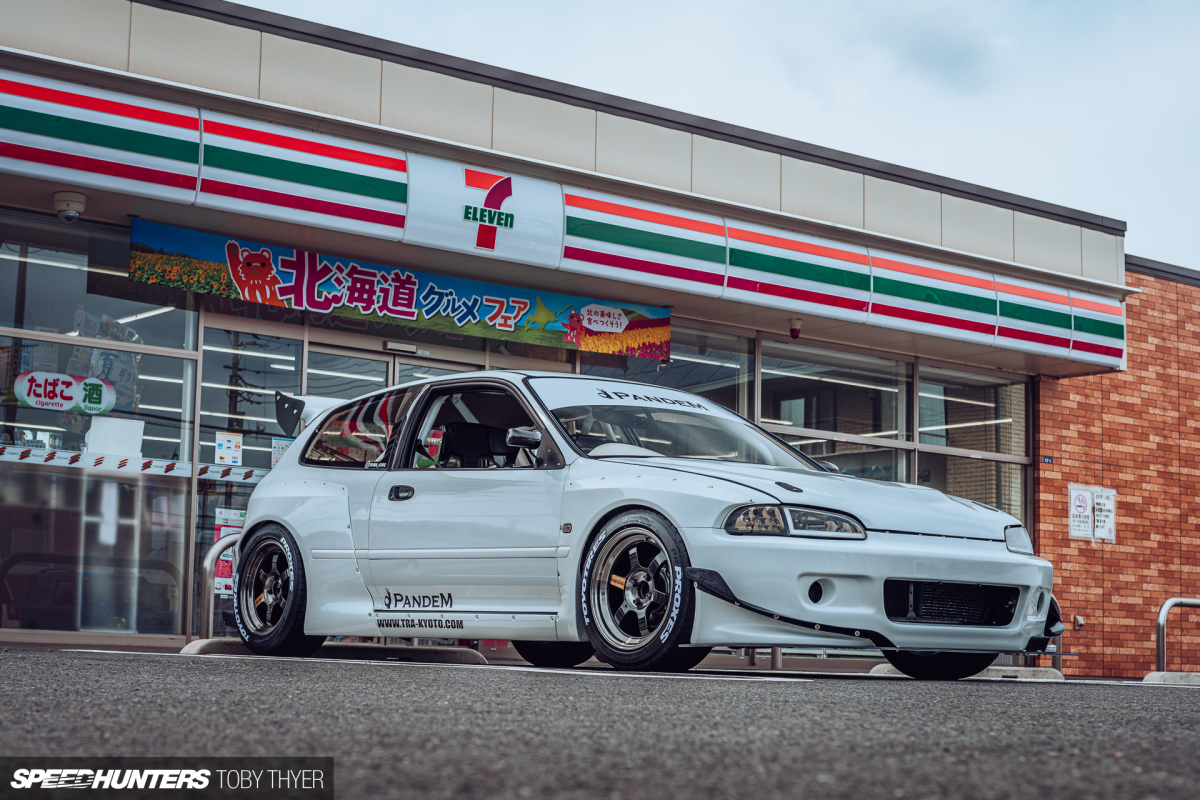 As I embark on my next project car (watch this space), I might need to ask Towa-san for a few tips on getting a professional finish on a DIY budget. He might be young, but he definitely knows what he's doing.
Toby Thyer
Instagram _tobinsta_
tobythyer.co.uk