I love wacky creations, but one build at the recent Elmia Custom Motor Show in Sweden had me scratching my head for more than a moment.
There are certain models you are guaranteed to find at any modified car show in 2023, but an N15 Nissan Almera is not one of them. So you can imagine my surprise at seeing this example sporting a far more familiar Nissan face. It's all the work of Mika Palosaari from Oulu, Finland.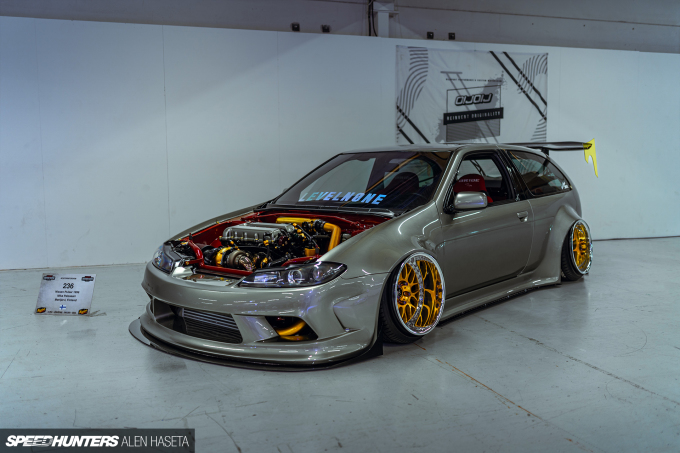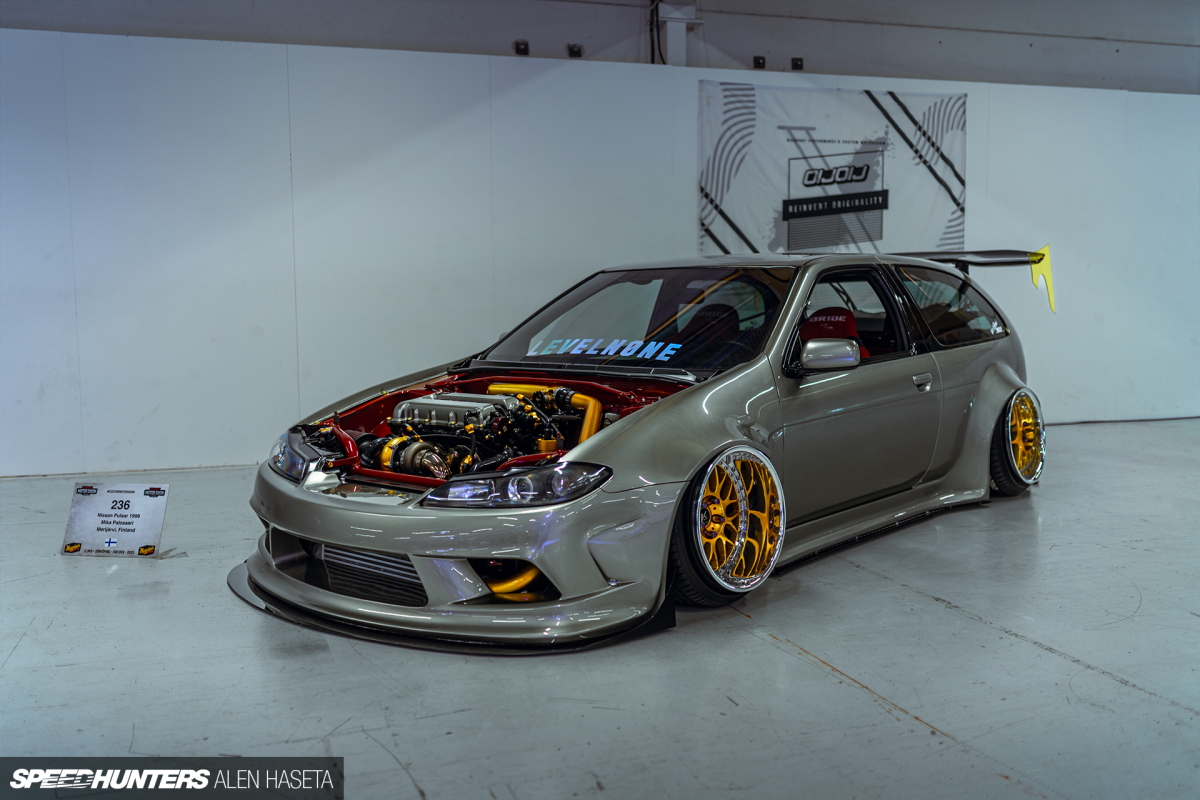 The N15 Almera is almost identical to the N15 Pulsar, the only real differences being various trim and engine options. If you compare how Mika's 1999 Almera GTi looks today with how it left the Nissan factory a long time ago, it's different in almost every way.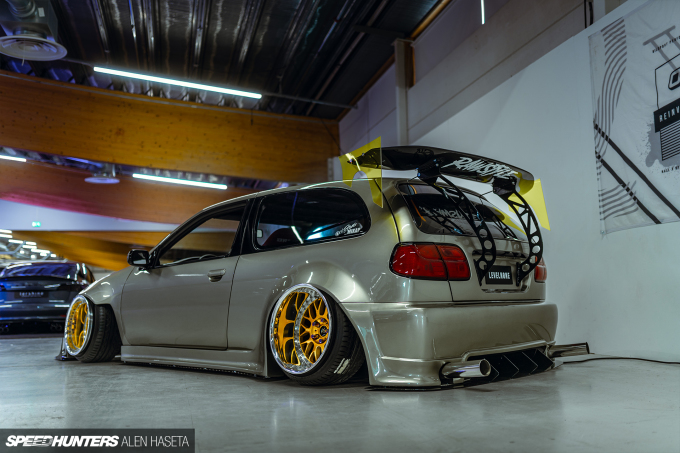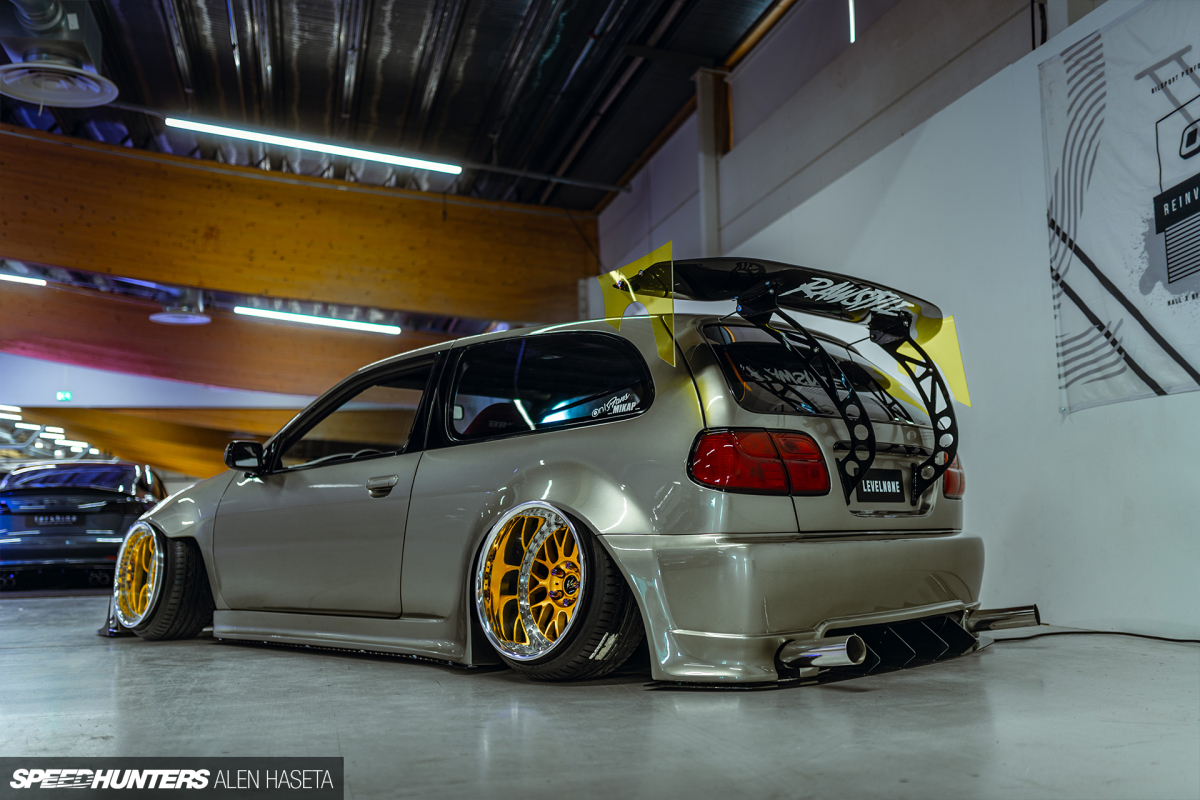 It's been Mika's labour of love for many years, and if you check out his Instagram you can see how the Almera has evolved over time.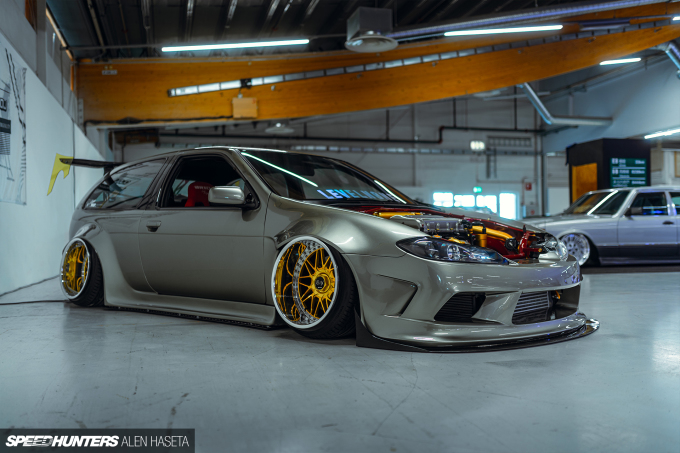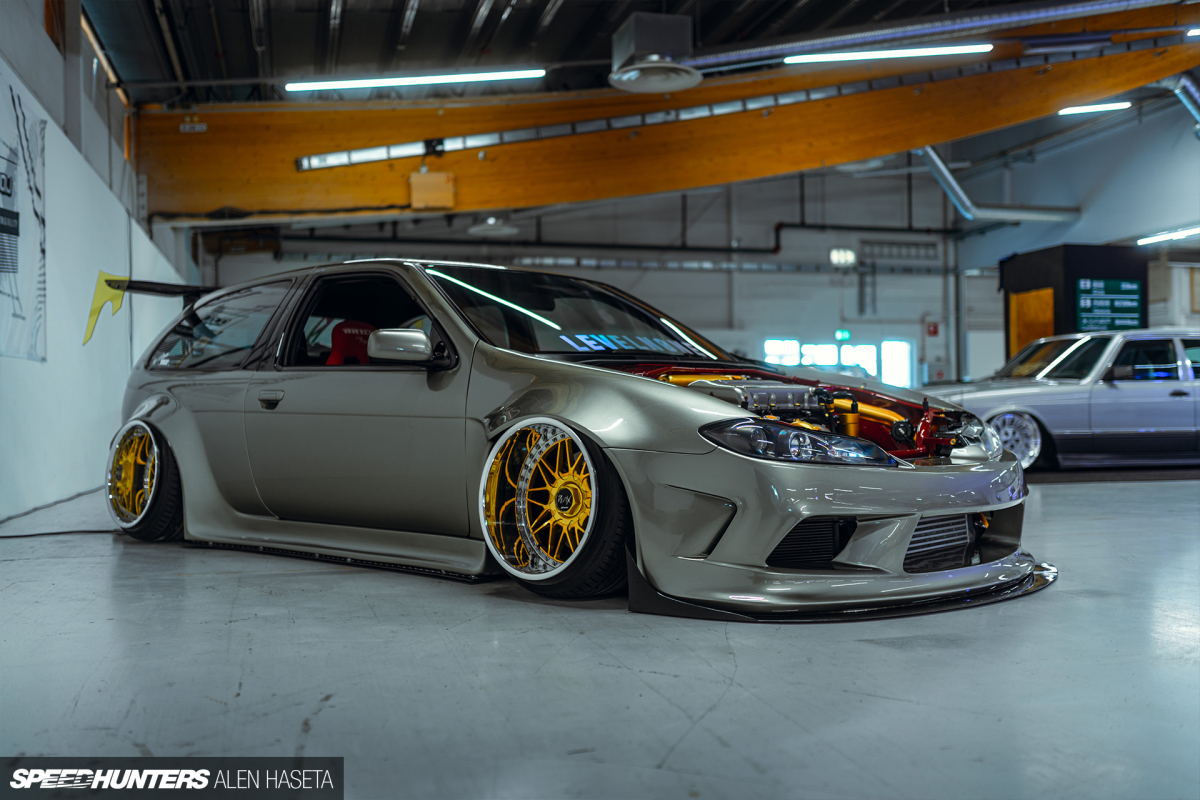 The latest and wildest look for the car yet took Mika almost four years and three versions to perfect. Finding the S15 Silvia parts wasn't difficult, but marrying the front-end conversion – which uses an aftermarket FRP hood, bumper and fenders – with the Almera was a real challenge. None of those parts remain stock; the sheer width of the car now should give that fact away. It's also 35mm longer, having been stretched out at the front.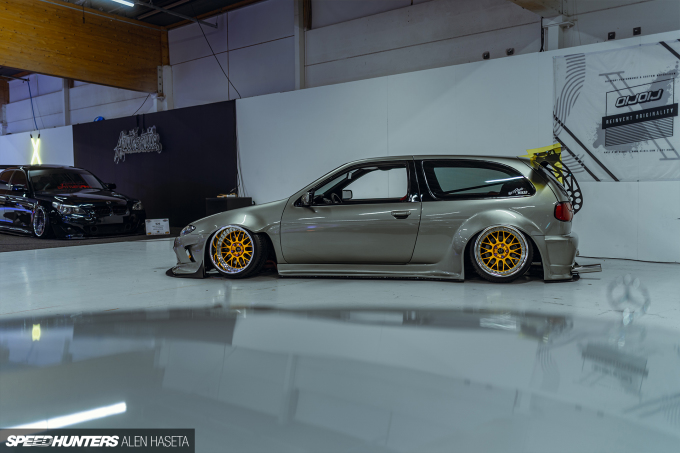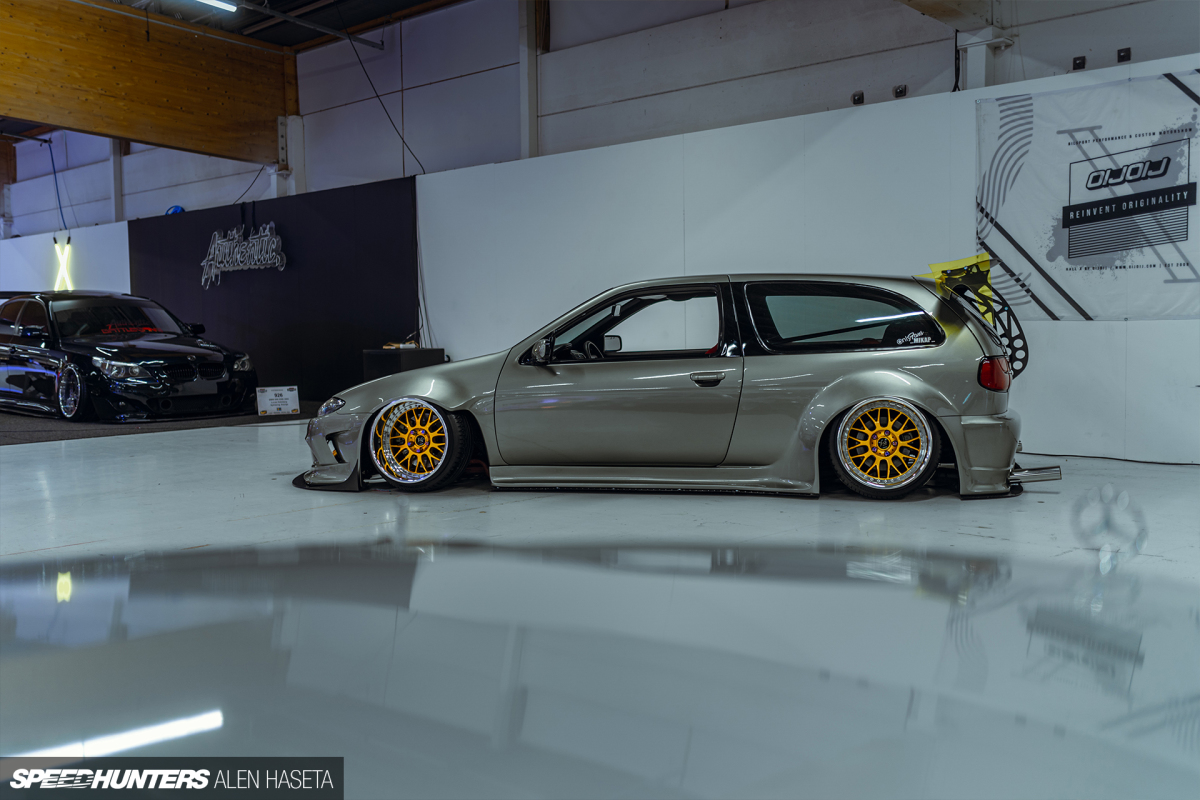 The rear fenders have been redone in steel, with Mika carrying out the serious widening work and side skirt blend himself. Finally, it was all painted in a Nissan GT-R favourite – Millennium Jade – before the under-lips and huge rear wing were added.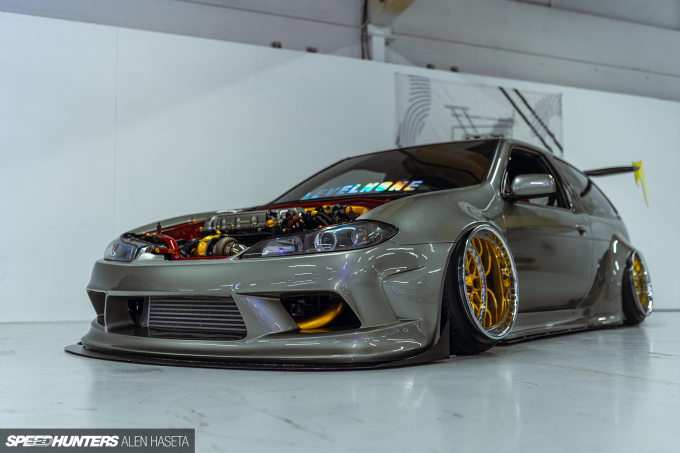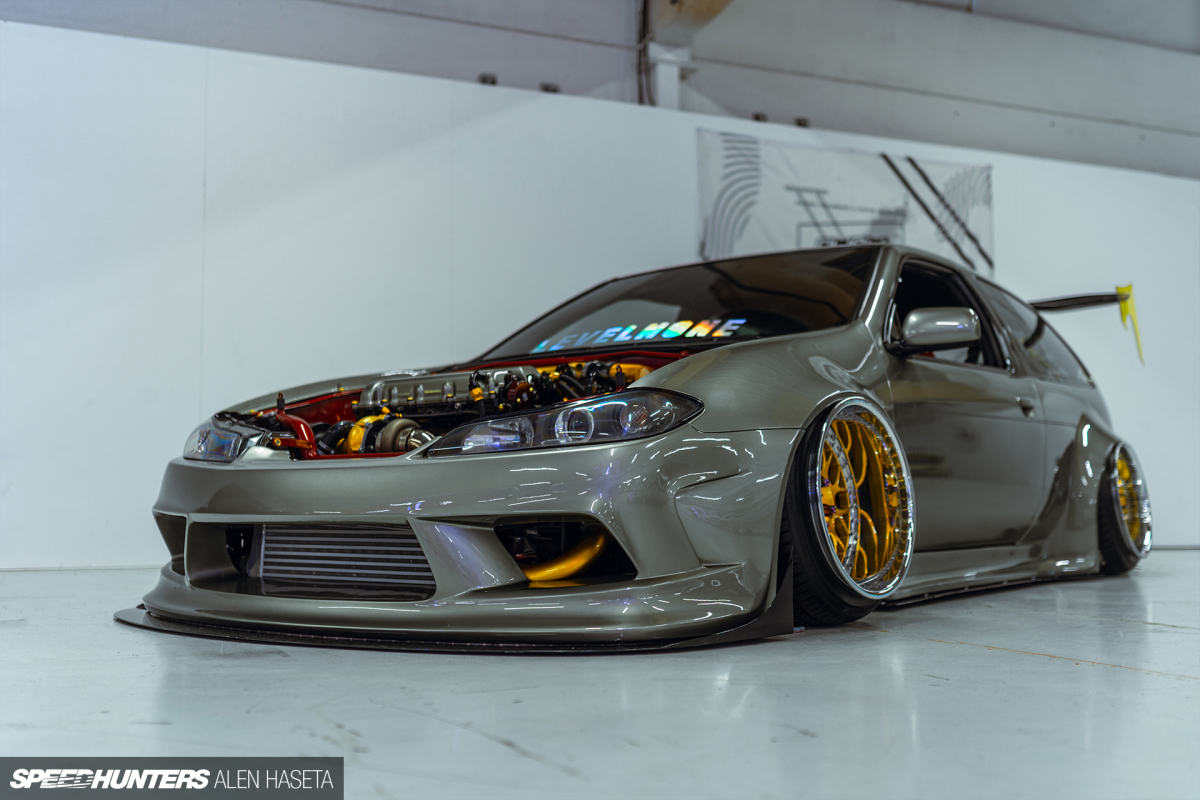 In its current form, the Almera is built for shows first and foremost, but it's ultra-low stance – achieved through Ksport air ride – and crazy-stretched tyres tell that story. Any metal under car that could be trimmed back was, and the front subframe was raised by 20mm. Mika also custom-modified the rear suspension beam for -6 degrees of camber.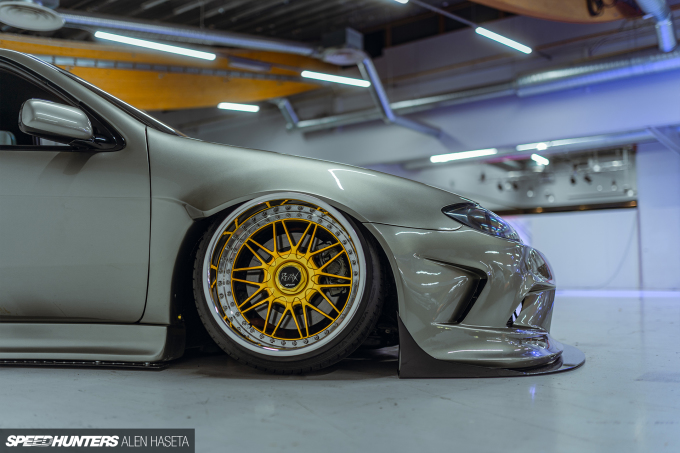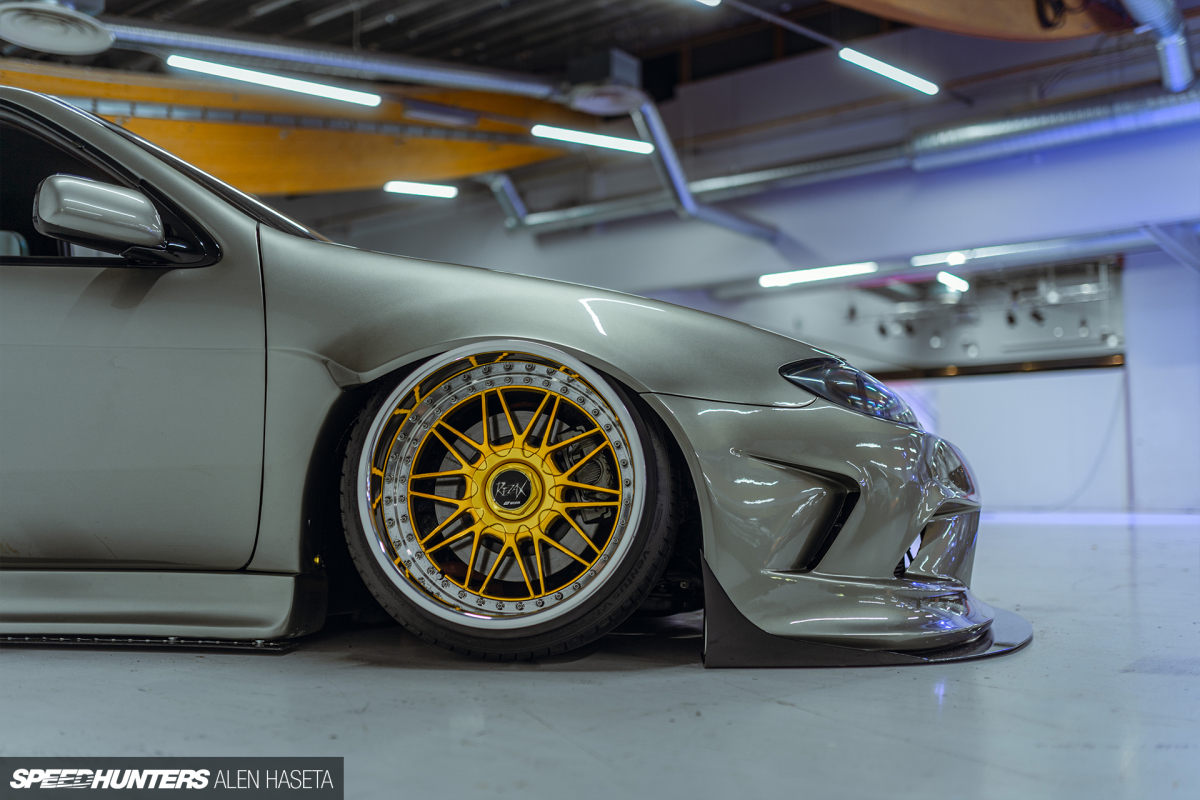 Those with a keen eye might have spotted two different wheel styles on the car, for two different looks depending on which side you view it from. Mika runs Work VS-XXs with custom centres on the left, while the right side uses Work Rezax wheels. All four wheels measure 17×11.5-inch and are dressed in 225/35R17 Hankook Ventus V12 tires for 'sudani style' stretch.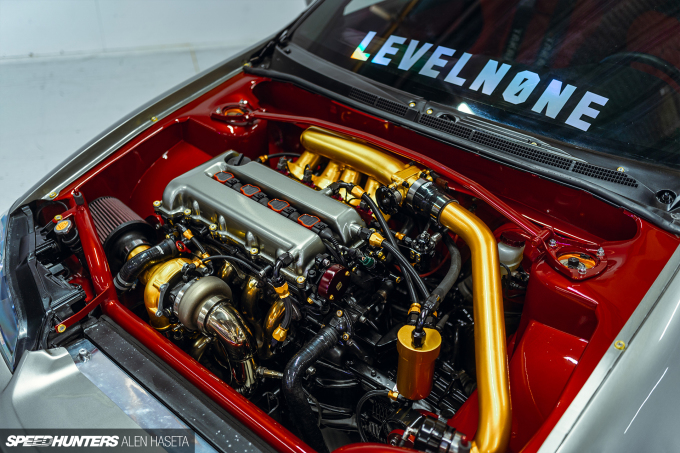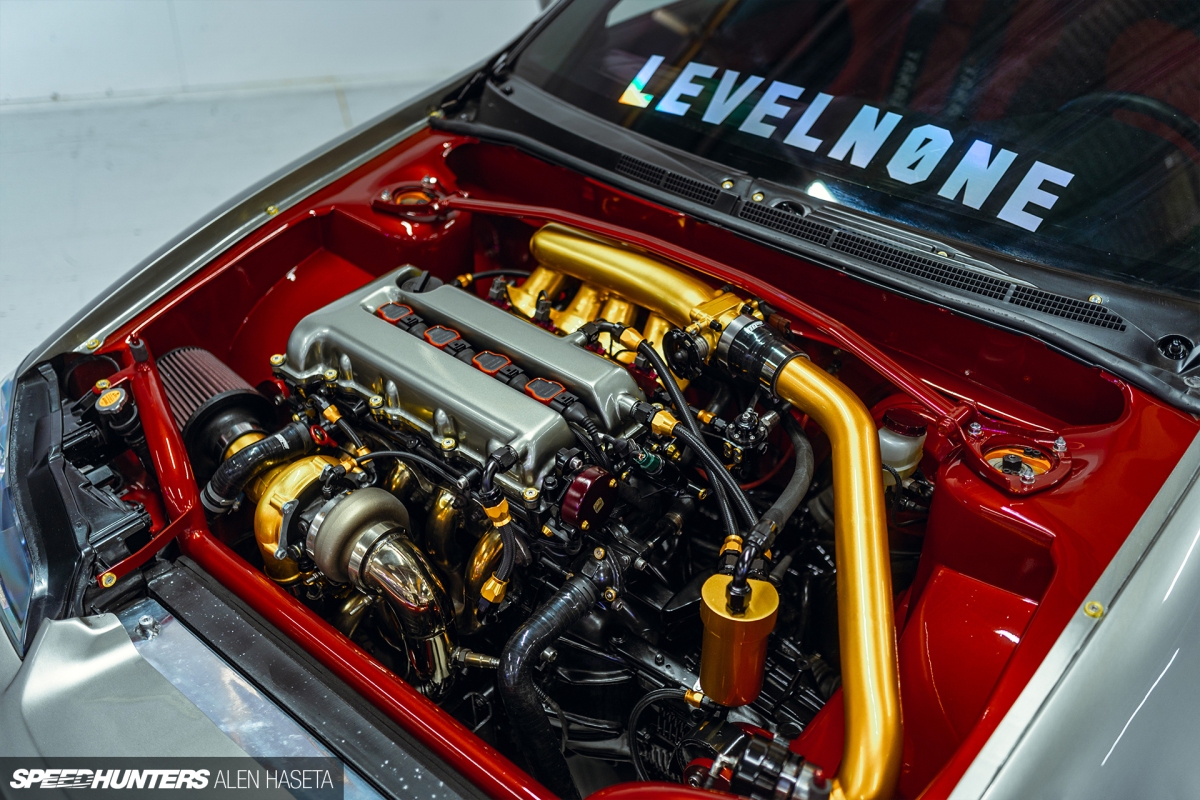 Performance is often overlooked in show builds, but definitely not in this instance. As an Almera GTi, Mika's car came standard with an SR20DE engine good for around 140hp. It's making a lot more power now, and not just because of the turbo setup, but for the fact there's an SR20VE engine (that's the one that features Neo VVL – variable valve timing with lift) now sitting in the shaved and detailed bay.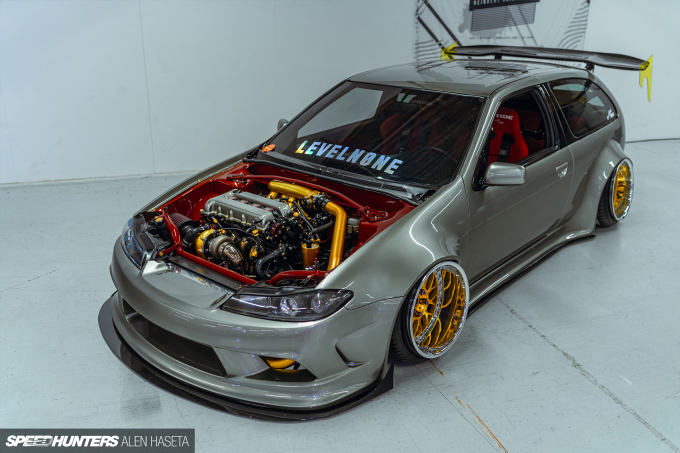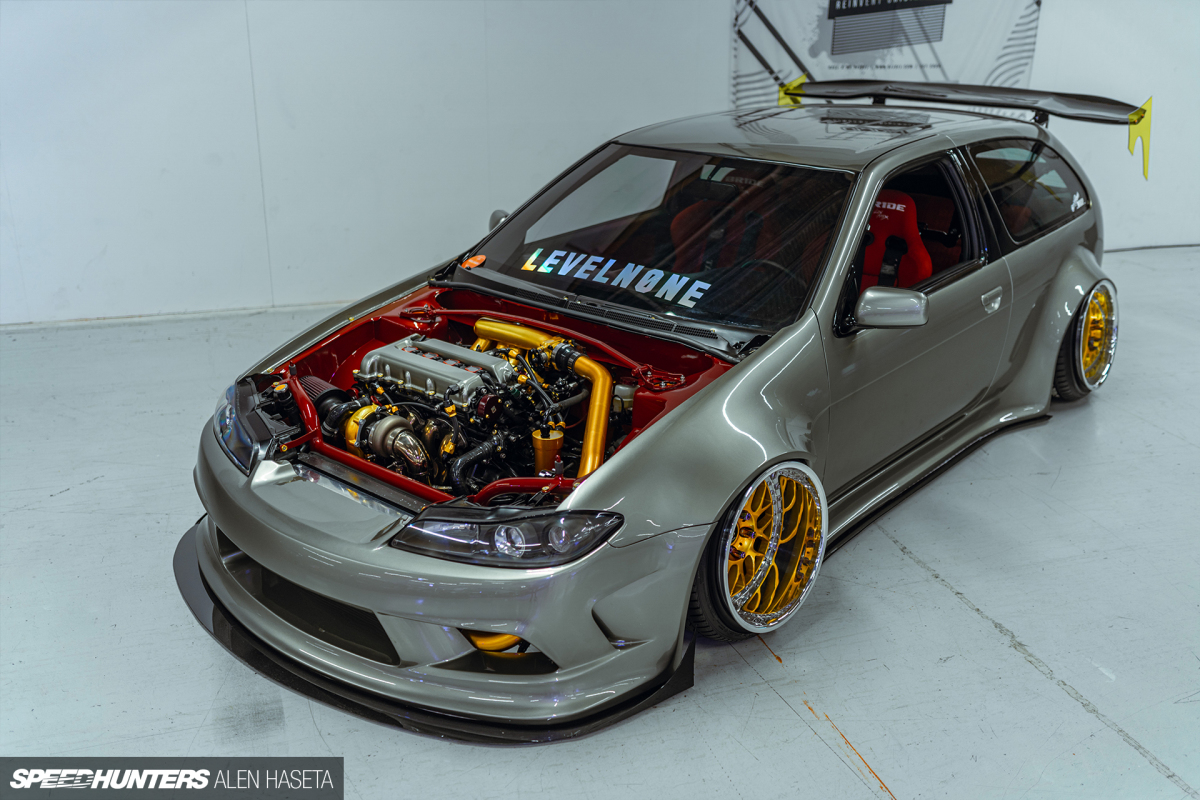 In stock naturally aspirated form, a 2.0L DOHC 16-valve SR20VE makes 200hp; Mika says his one's now good for around 350hp thanks to the Pulsar G25-550 turbocharger with 44mm wastegate, front-mounted intercooler, modified Circuit Sport fuel rail, DeatschWerks 850cc injectors and more. It's all tuned through a MaxxECU engine management system.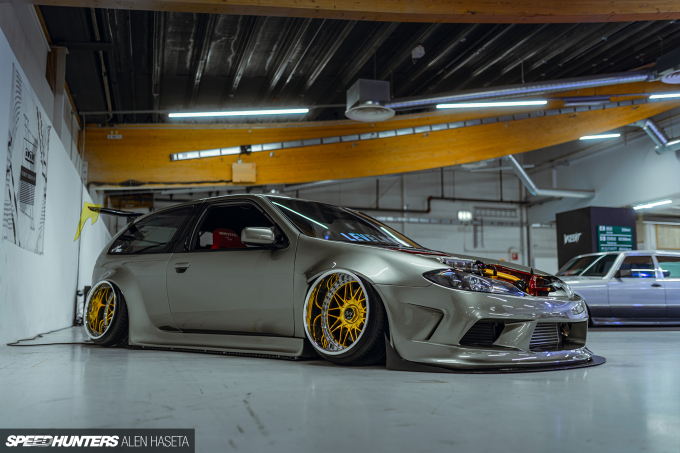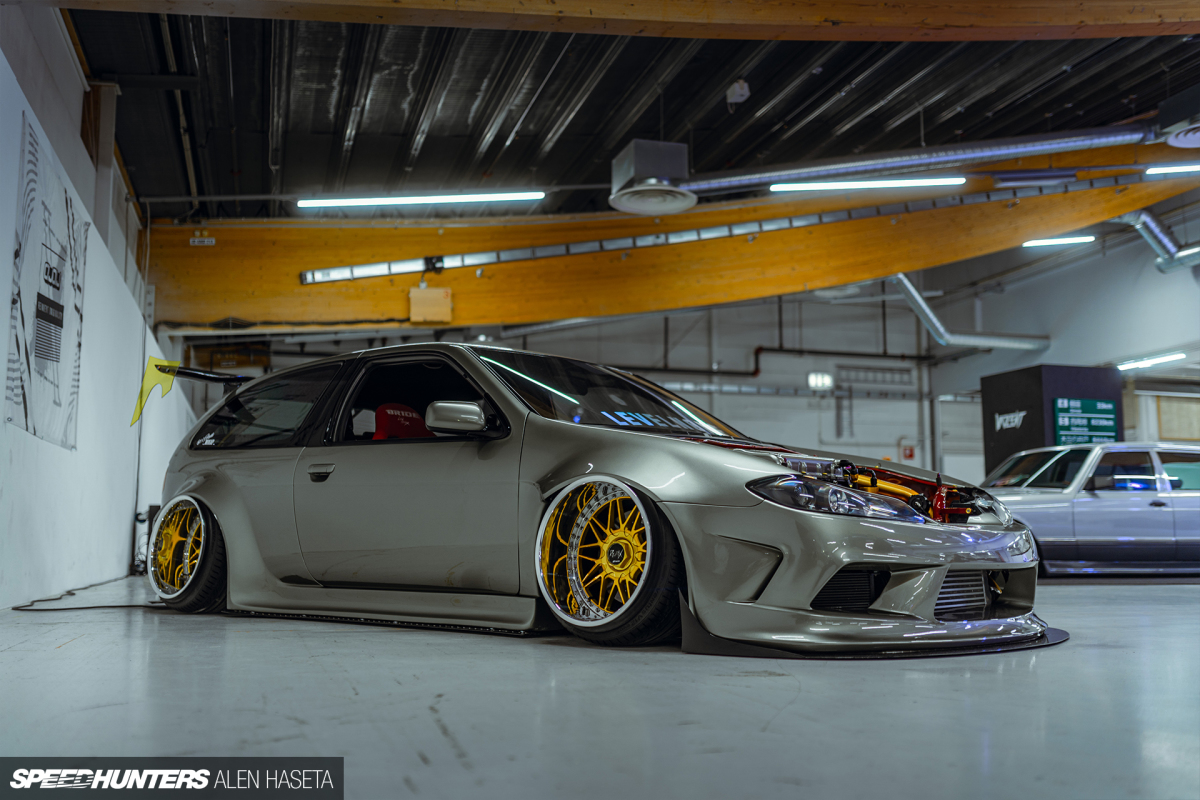 Builds as wild as this one are always going to divide opinion, but I can safely say that Mika's S15-faced N15 was a highlight for many stance enthusiasts that attended this year's Elmia show. It is a breath of fresh air, and that's why I love it.
Alen Haseta
Instagram: hazetaa